Summer and winter weddings are two very different ball games. I cannot stress enough that I absolutely love them both and each has its advantages. In summer, I love those long evening receptions with people hanging around outside, drinking cocktails, laughing on the outdoor sofas while over-tired kids tear up and down the lawns. In winter, the early fading light means cosy receptions and long parties. Winter is my favourite time of year – a nice graphic crime novel, some tomato soup and a roaring fire is my happy place, and a winter wedding is just as happy as a summer one. I often get asked how I approach a winter wedding – when we don't have much time for daylight – and this blog post will hopefully give you a flavour of what I like to do.
​So here we go, the low down on winter wedding portraits…
​
1. Dusk
The time just after sunset still holds some light. This is a great time for some atmospheric portraits! Before sunset we have golden hour, then sunset, then blue hour when the sun is below the horizon. This periods of time lasts about two hours, so there is a high chance that we can use 10 minutes within that time to get some gorgeous portraits.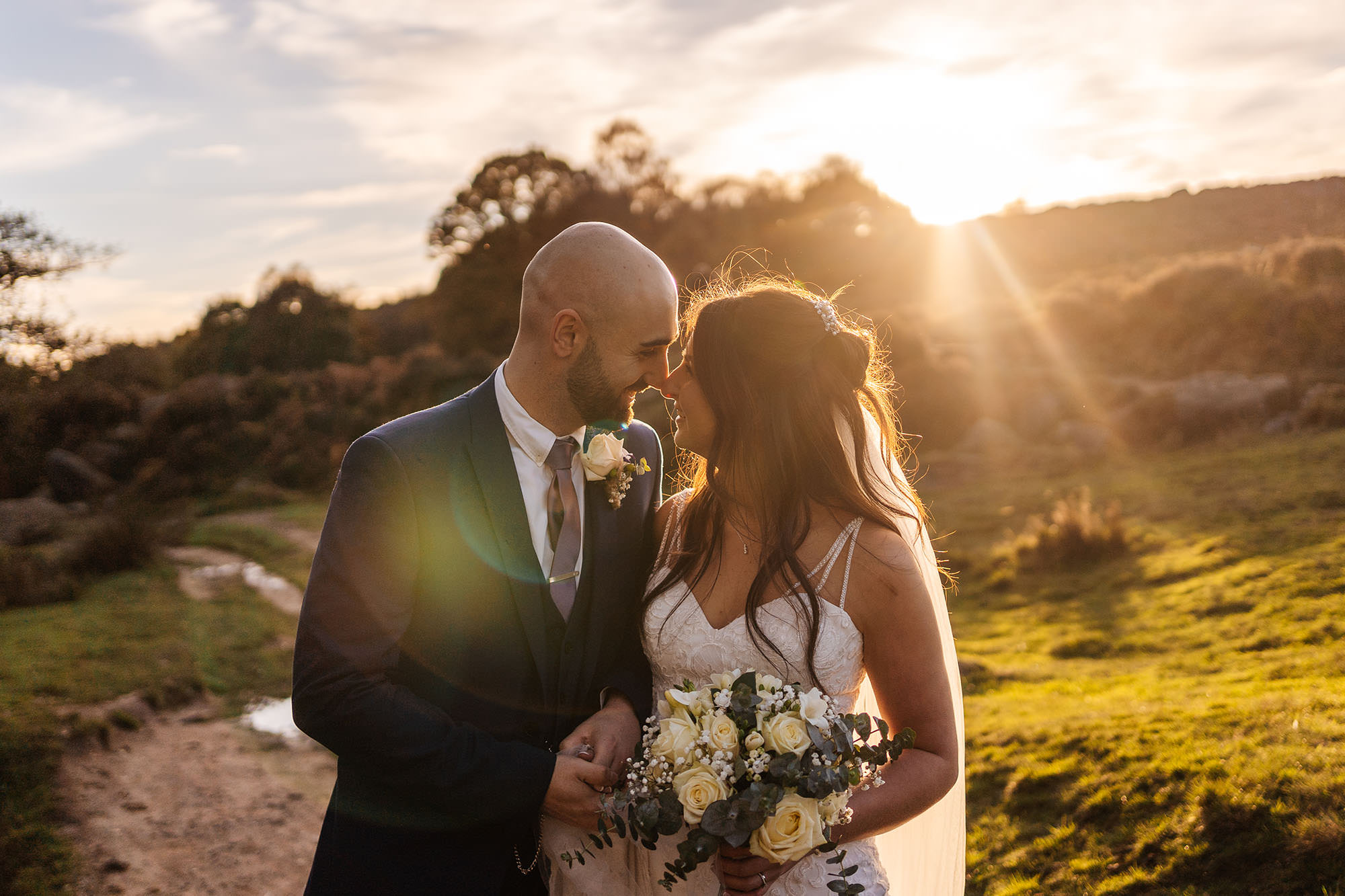 ​More from this wedding here.
2. Silhouette
Depending on your location, you may end up with an epic sunset to perfectly frame you. ​I absolutely love a silhouette and you'll see a lot of them in my work.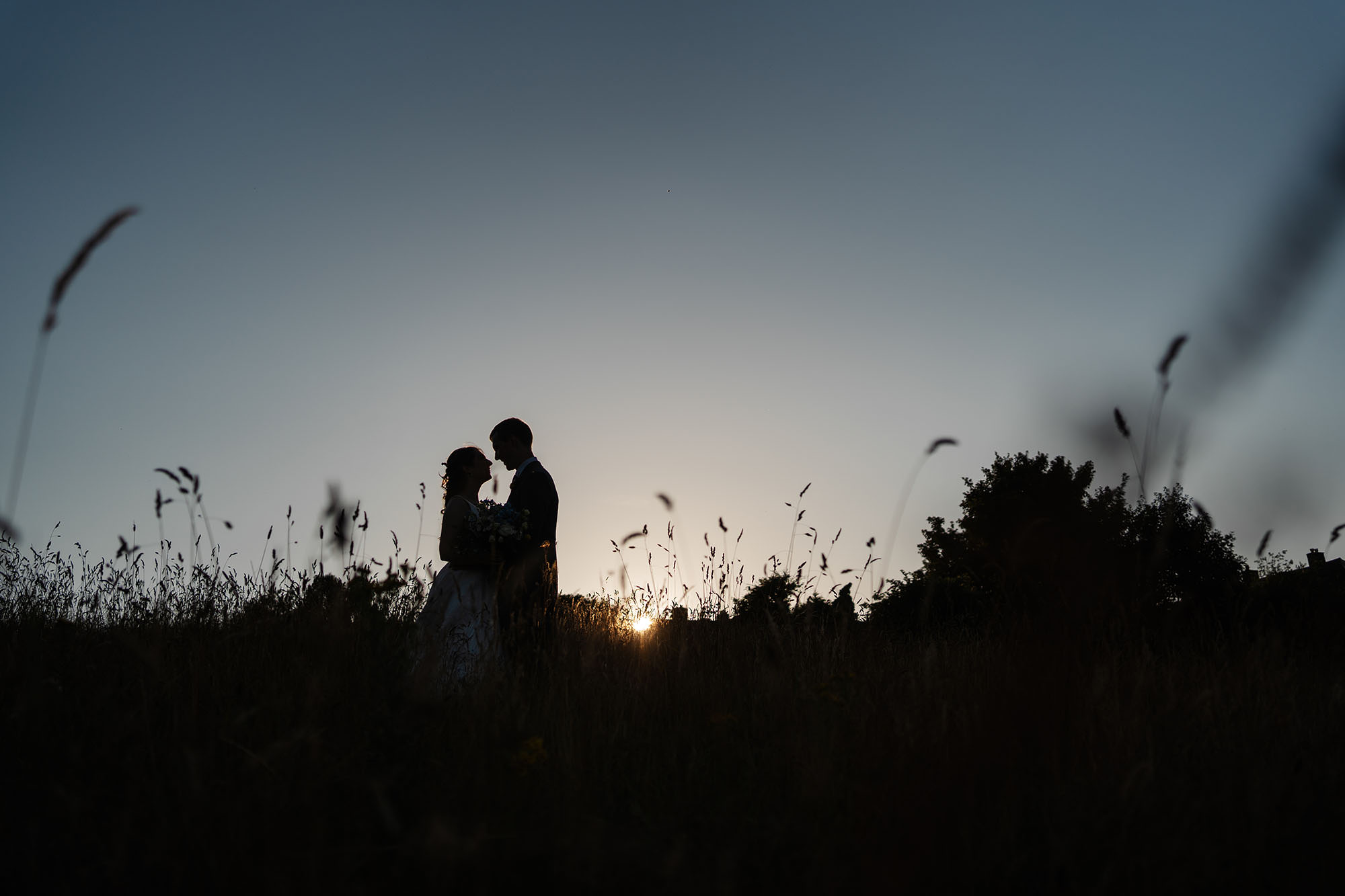 ​3. Available Light
There is plenty of light all the time – traffic, shop windows, street lights! It's everywhere! Even more so if you are planning a city centre wedding, so let's get creative and have a play!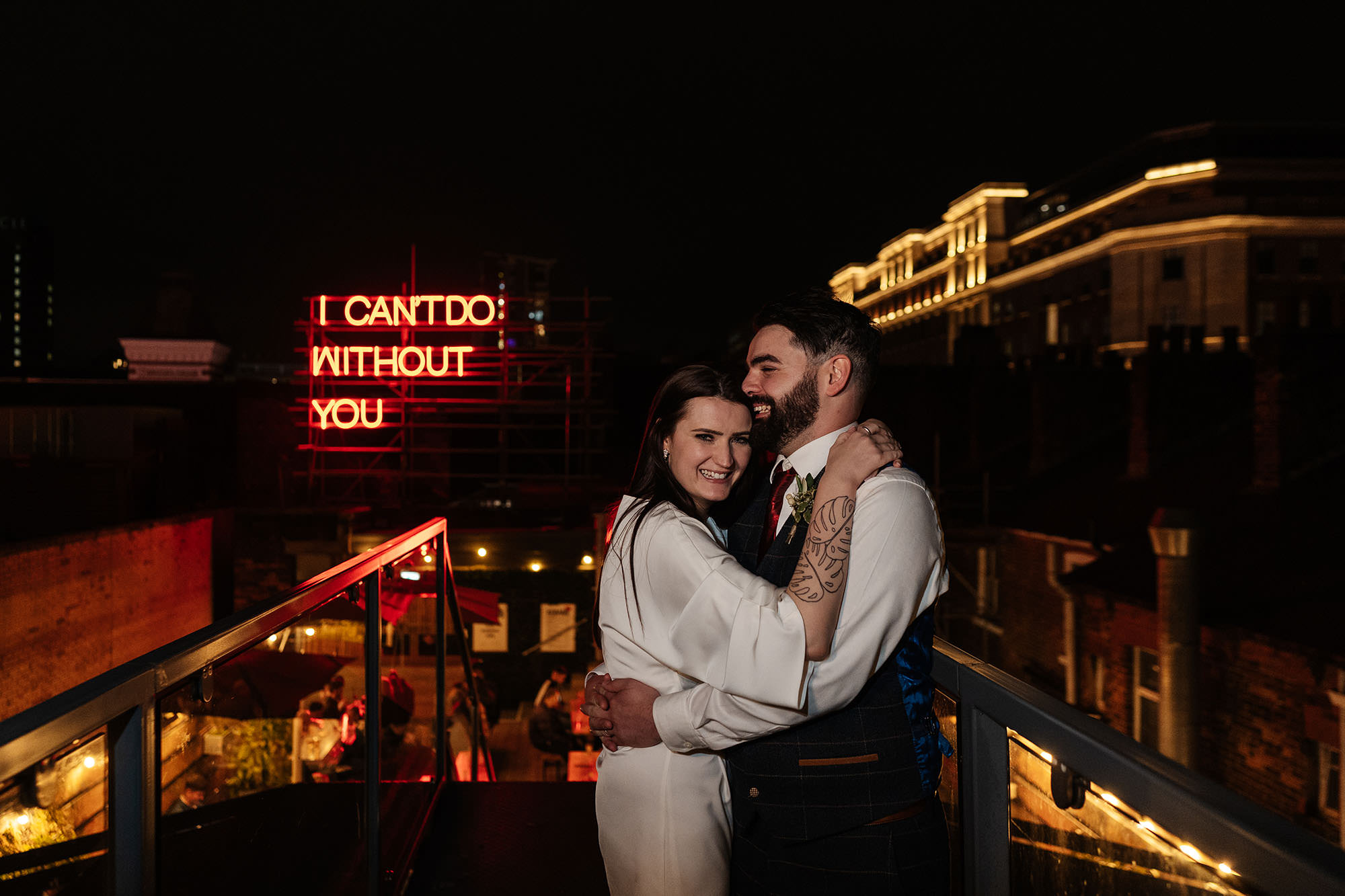 See more from this wedding here.
4. Artificial light – Flash
Lost the light? No problem! If the light has gone, I can just add it back in! Depending on the image I want to achieve this will either be with flash or a video light.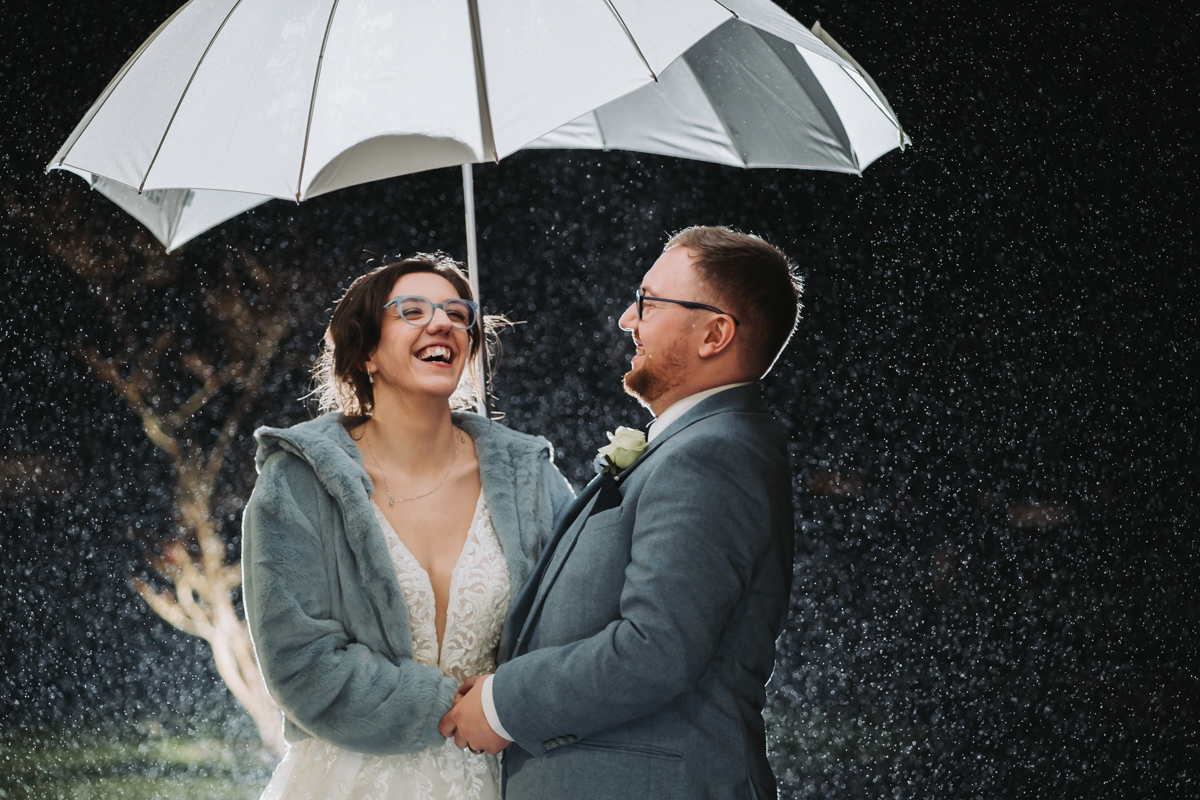 See more from this wedding here.
5. Artificial light – Sparklers
Sparklers are another way to add light into your photos, plus they look a little bit magical! They're easier to do with less people and you'll need someone from your wedding to coordinate it, but it's well worth the planning.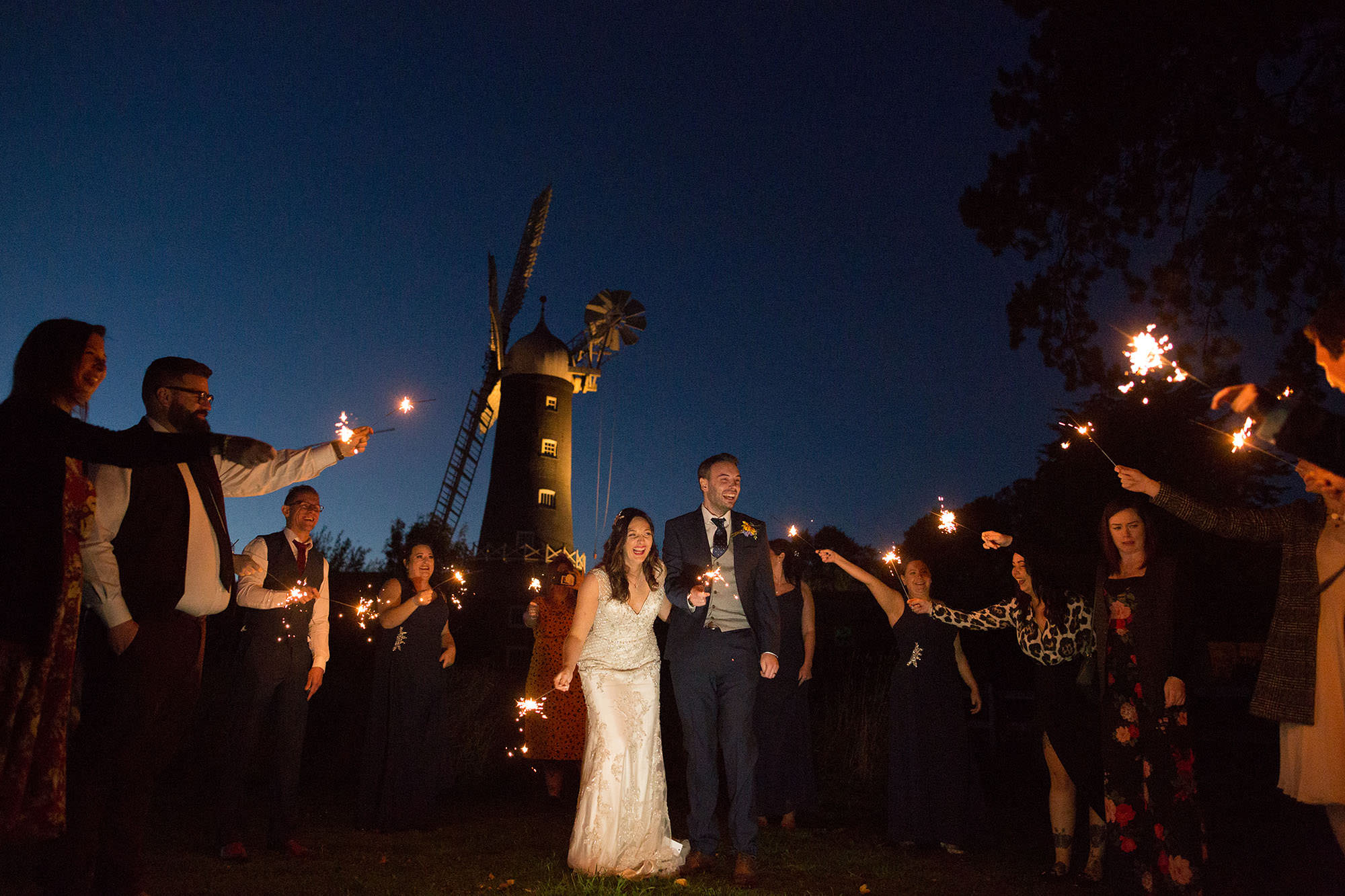 See more from this wedding here.
SEE? Nothing to worry about, hey?
I hope this blog post has given you some ideas and put your mind at ease about photographs and portraits after dark. There are so many ways to manipulate the light and create something epic! Want to see more winter wedding photographs? Check out this December wedding for inspiration.