I was super excited to be asked by the amazing Claire Baisuk to second shoot for her recently. We were doing wedding photography Wyresdale Park. Claire is really lovely and it was a pleasure to spend the day with her. I have spent lots of time recently second shooting for Lancashire-based photographers in order to get to know the venues and suppliers here, and it has been a blast! This county I call home is absolutely full to the brim of amazing places to get married and I can't wait to start photographing in all of them. 
Wyresdale Park Scorton is located in the beautiful Forest of Bowland. It is in the village of Scorton in Preston and is easily accessible from junction 33 of the M6. Wyresdale Park is a working farm and has a tearoom, a spa, places to stay and offers outdoor activities as well as weddings. Weddings at Wyresdale Park take place in what used to be the barns of Wyresdale Hall. The barns have all been beautifully renovated and make such a gorgeous place for a wedding.
The Barns at Wyresdale Park
The venue is made up of a series of barns. Each barn has its own purpose, but they are all interconnected to make getting between them easy. The Ceremony Barn is a beautiful space, with light flooding in from the vaulted ceiling and skylights. The White Barn is perfect for receptions: it again has lots of natural light and beautiful windows. There is even a balcony and an adjacent bar. The Ceremony Barn can hold 150 seated guests and the White Barn can stretch to 170 guests with some extra tables (it holds 140 as standard), so there's plenty of space for an extensive guest list. The final barn is the Dancing Barn – how amazing is that? A barn just for dancing! There is also a separate bar, which means your guests have plenty of space to enjoy throughout the day.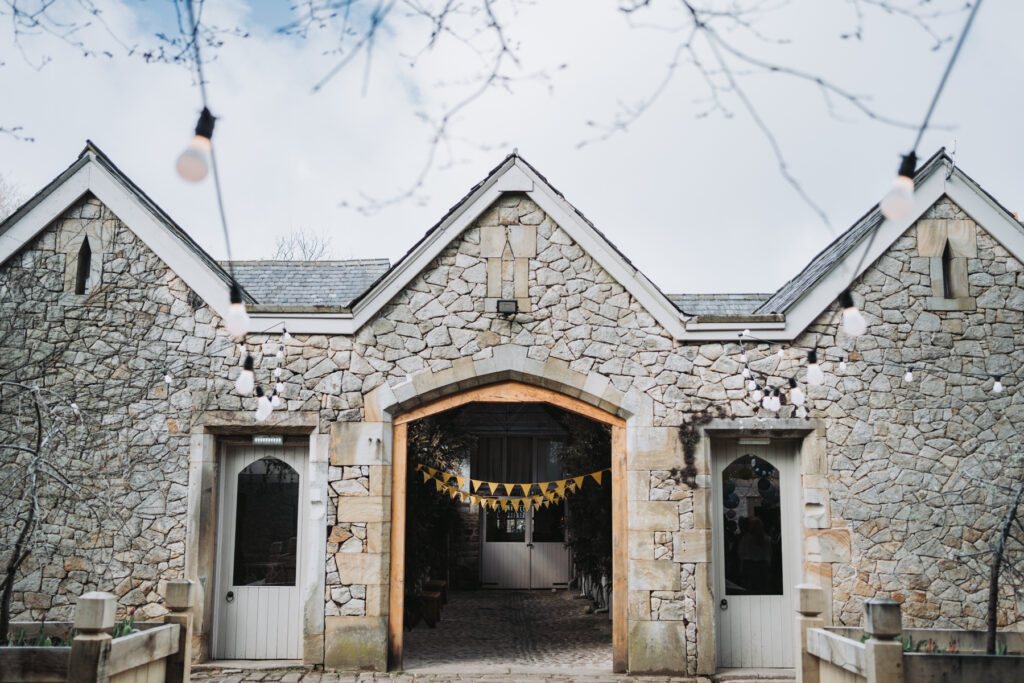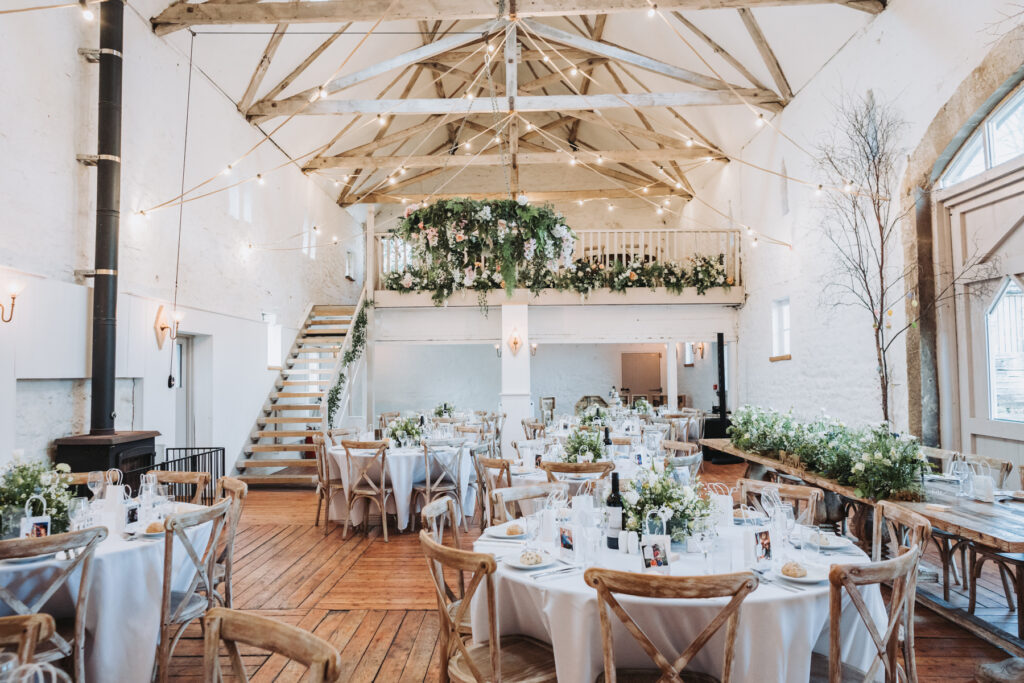 Outside Space at Wyresdale Park
The Barns have their own courtyard called The Confetti Courtyard. As you've probably guessed, this is the space reserved for throwing confetti. I think this might be the only venue I have ever been to with a designated space for this! I love photographing the confetti throw, so it was lovely to see that the venue really values this too.
The gardens at Wyresdale Park are vast and beautiful. There's plenty of space to have a little walk and a wander, just the two of you (plus photographer, obviously!). The lake makes a beautiful spot for a few photographs on a rowing boat (this is provided, no need to source your own!). The outside space is perfect for some garden games. Take a look at here at my top-ten garden games for a wedding reception, all of which would be perfect to at a Wyresdale Park Scorton Preston Wedding.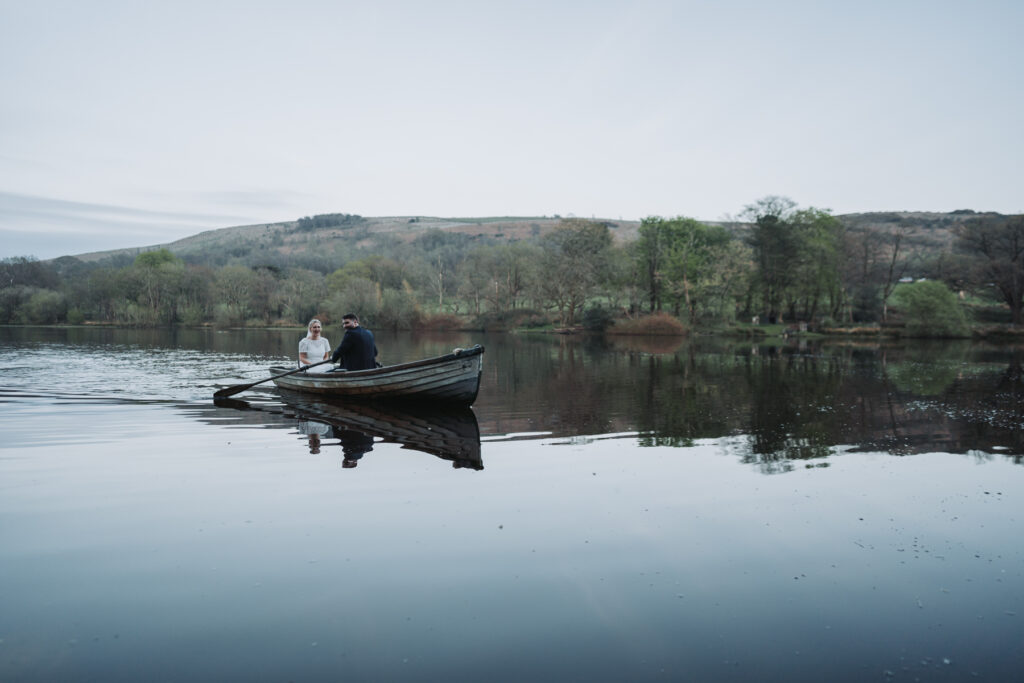 The Food at Wyresdale Park
Wyresdale Park has teamed up with the lovely people at The Striped Kitchen to provide catering for their weddings. The feasting menu is full of lots of meat and pie options which are all served in a sharing style and taste delicious.
Accommodation at Wyresdale Park
Unlike other venues locally, there are lots of accommodation options available at Wyresdale Park. There's accommodation for 20 available in the Orchard Campsite for any of your guests who fancy a bit of luxury camping. It's a mix of yurts and camping pods and has toilets, a kitchen and even a dressing room on site to make sure your guests have everything they need for a great night's sleep. The Park also has a series of lodges of varying size, offering accommodation with walls and a roof. These include The North Wing, The Keeper's Cottage and Coach House. The accommodation at Wyresdale Park Scorton makes it the perfect Preston wedding venue.
I absolutely loved my time at Wyresdale Park and hope to be there again soon to photograph another wedding. If you're looking for a photographer for your wedding here, please feel free to contact me.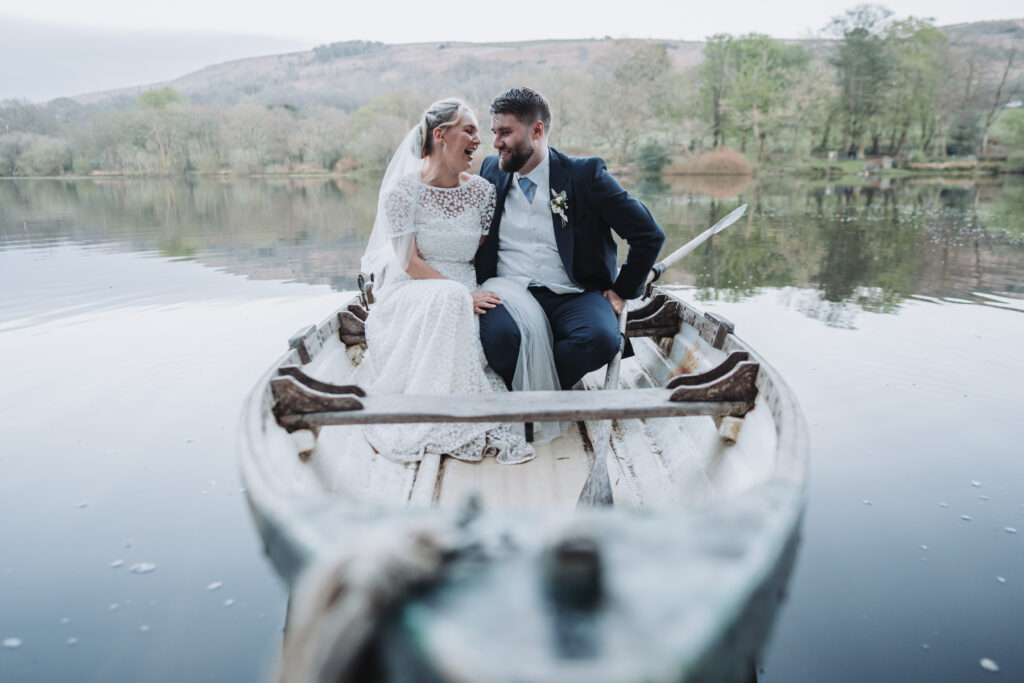 If you're still searching for your dream venue, check out my roun-up of amazing Lancashire wedding venues here.