A GORGEOUS SUMMER WEDDING AT THE WOODMAN INN HUDDERSFIELD
It was an absolute joy to be back at the Woodman Inn in Huddersfield to photograph another epic wedding. This venue is a photographer's dream with country charm and beautiful surroundings. This is definitely one of my favourite places to work in Huddersfield. This is my second time here – you can see the wedding I previously photographed at the Woodman Inn here.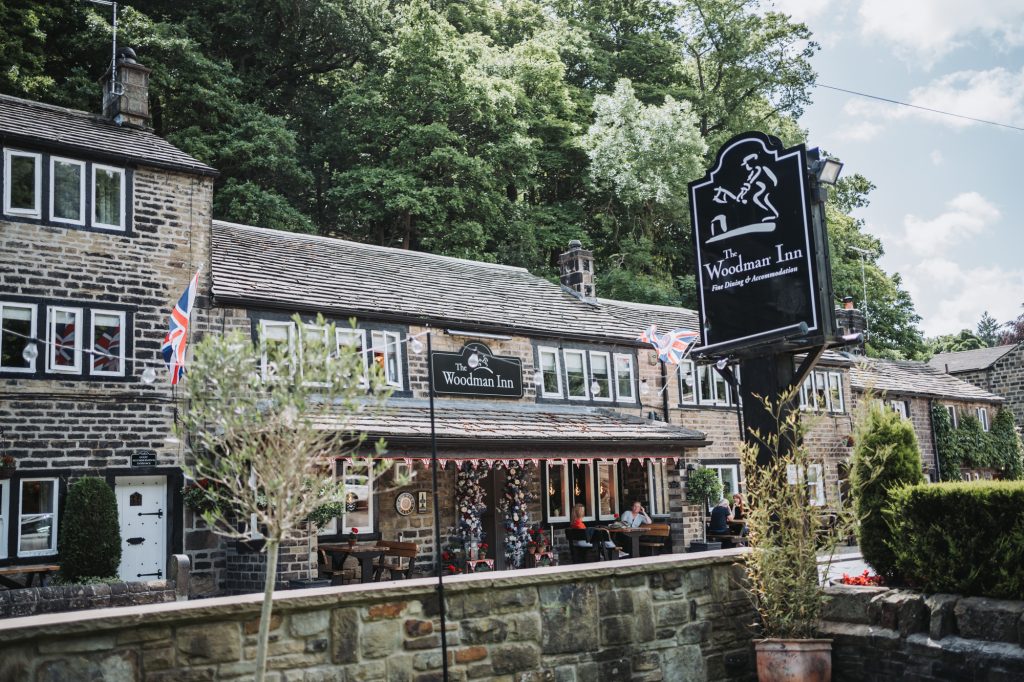 GETTING READY
A charming thing about the Woodman Inn Huddersfield is the cute cottages next to the main pub building where the bride, groom and bridal party can get stay and get ready. There is also plenty of other accommodation for all the other guests too. Elina got ready with her mum and bridesmaids and there was so much laughter throughout the morning. Maxie got ready in the cottage next door which meant the bride got a sneak peek as he walked past.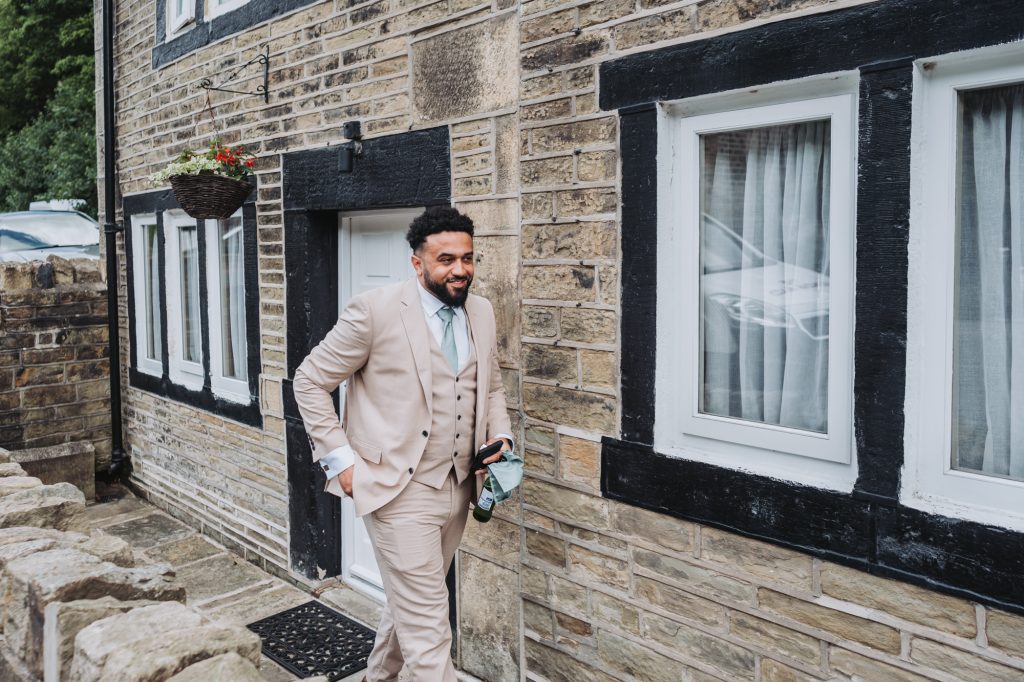 THE CEREMONY AT THE WOODMAN INN HUDDERSFIELD
Maxie and Elina decided to have a really small and intimate wedding ceremony with just 15 guests. It took place in a cute room upstairs in the Woodman Inn. They had opted for the quickest ceremony as both really just wanted to get to the party! A hilarious moment was when Elina started putting Maxie's ring on the wrong hand and not even the registrar noticed at first!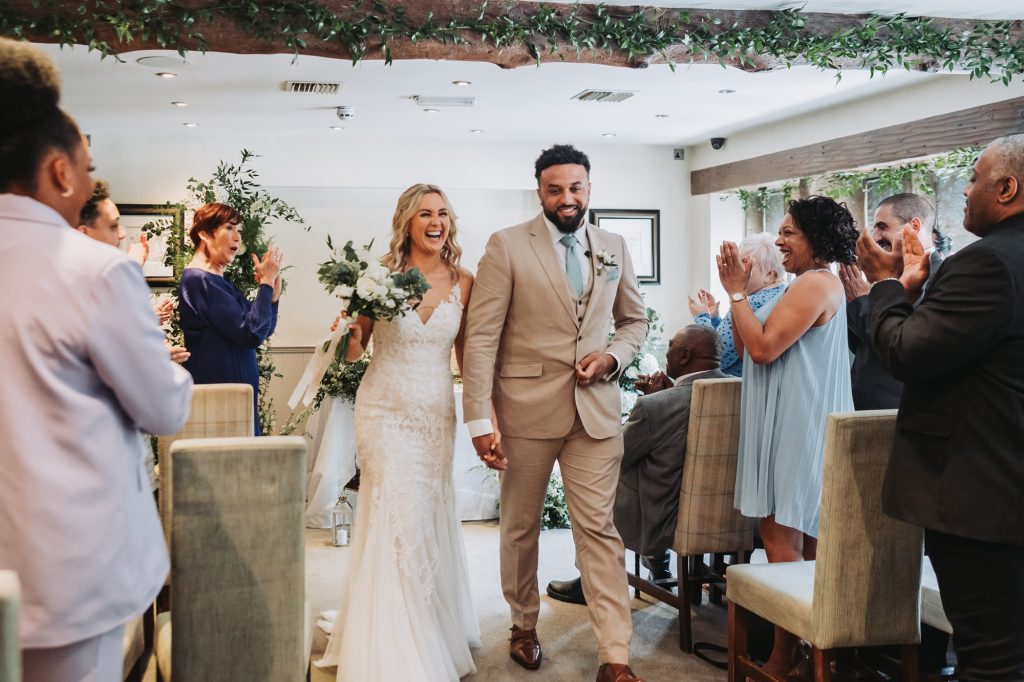 THE RECEPTION IN THE GARDEN ROOM
After a brief walk around the village for a few photos, the couple walked back to the venue and headed for the garden room where the rest of their guests had arrived and were waiting for them with confetti. This must have been such a lovely way to arrive at the reception and the couple had such big smiles as they saw all their friends and family gathered together. They had canapes, drinks and beer pong before heading into the Garden Room for their meal.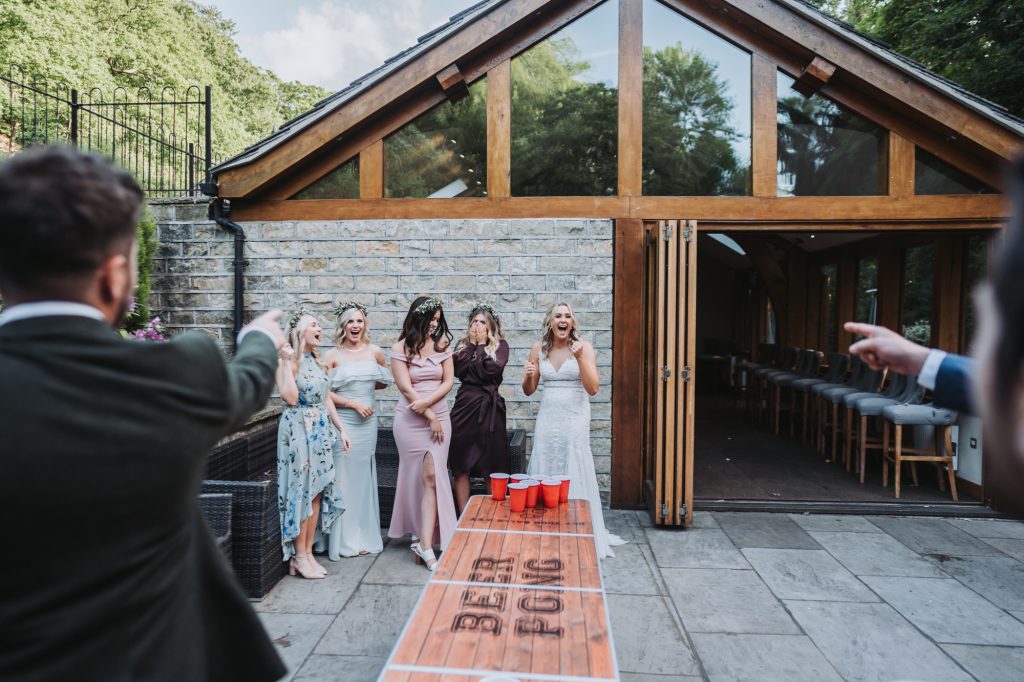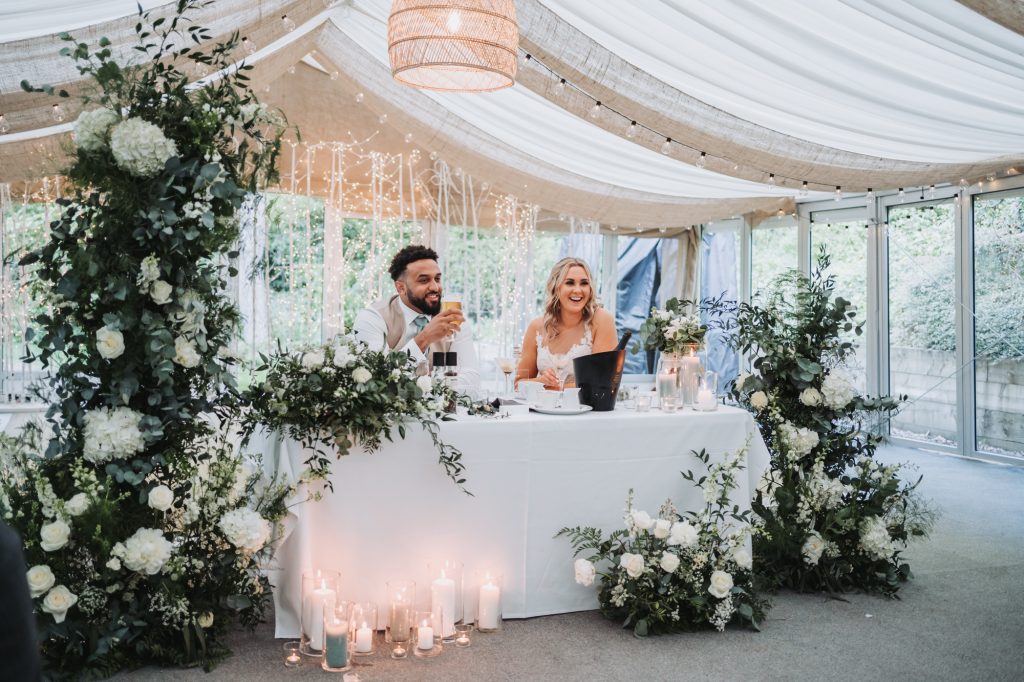 THE EVENING SHENANIGANS
In the evening we headed back over to the main Woodman Inn building for an amazing party. The couple hired the amazing DJ Coast2Coast who did not disappoint. There were people up dancing right from the beginning and there was a brilliant atmosphere. The couple did a wedding shuffle to 'Dancing in the Moonlight' and then partied with all their guests.
It was a joy to photograph this Woodman Inn Huddersfield wedding. Thanks so much for having me!
Looking for a wedding photographer? Please contact me here – I'd love to hear from you!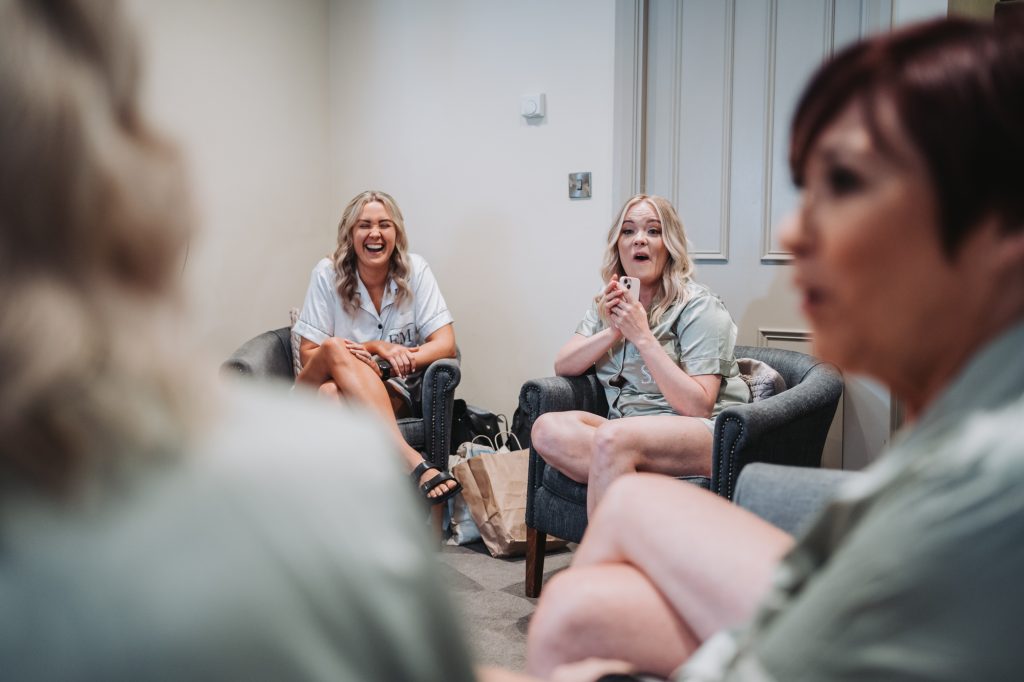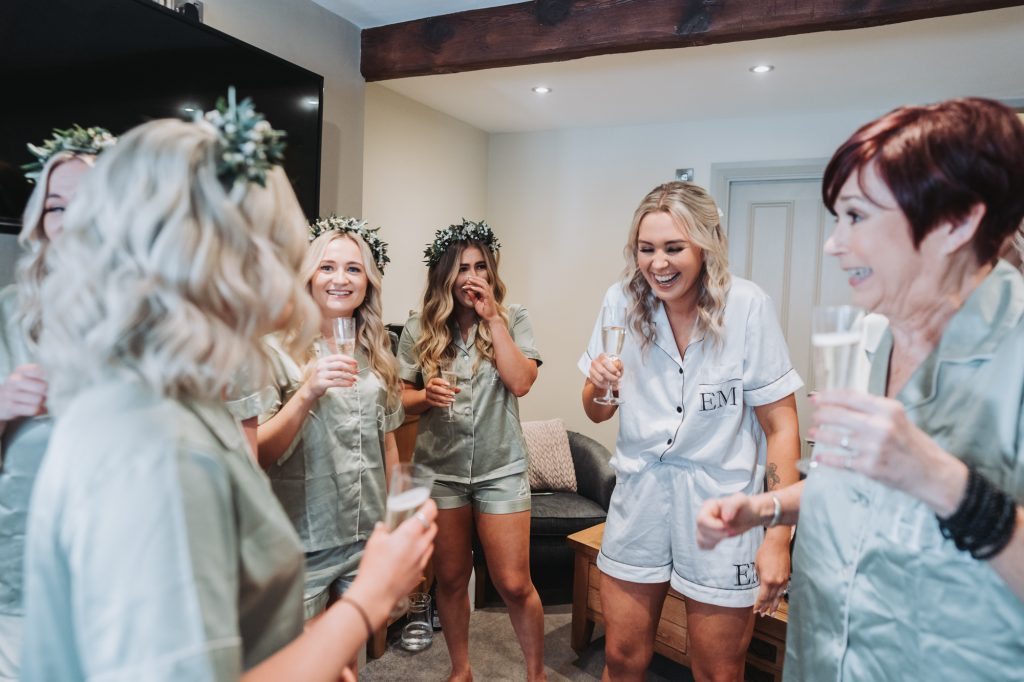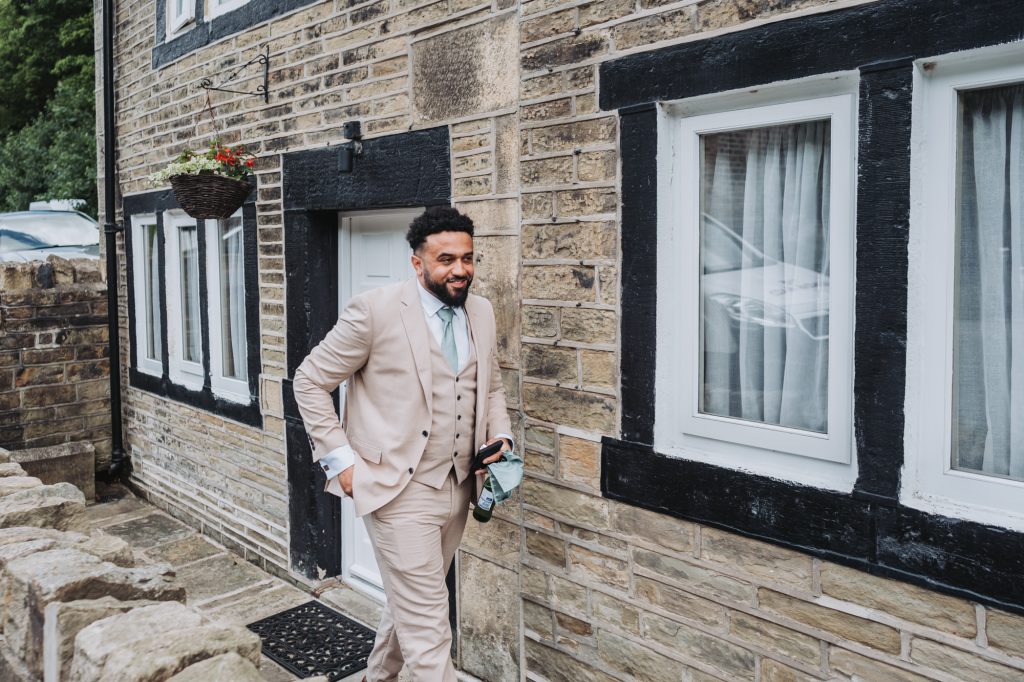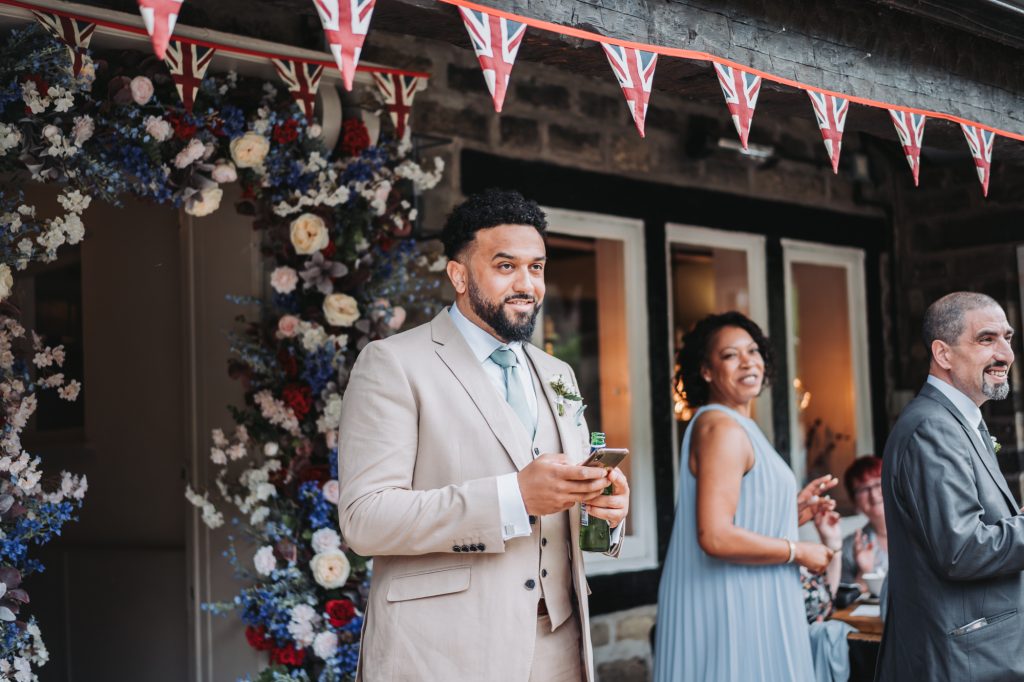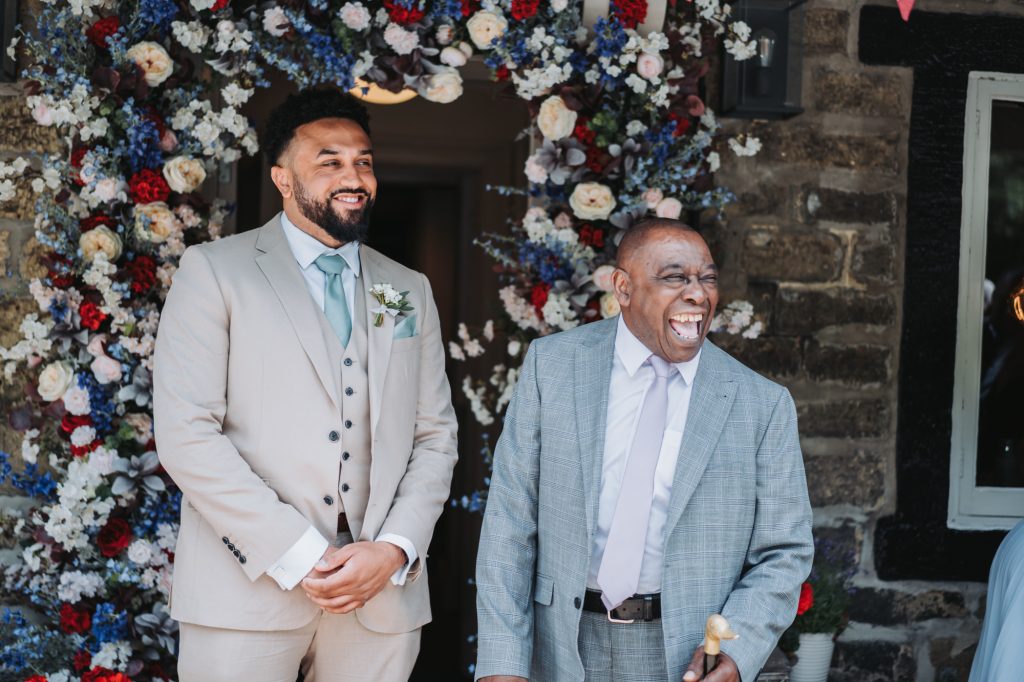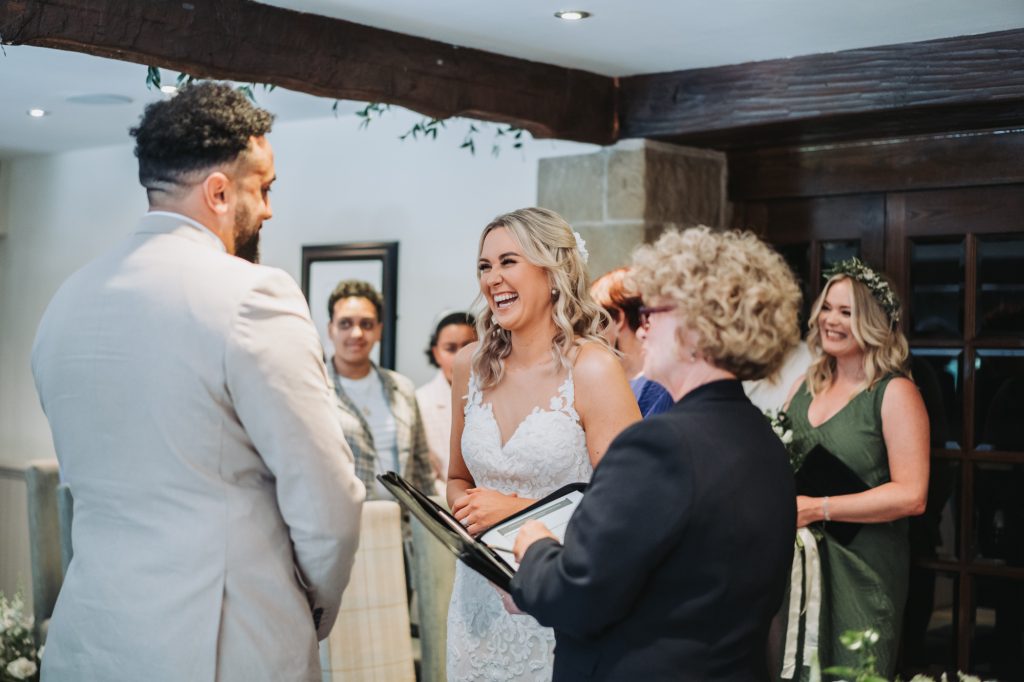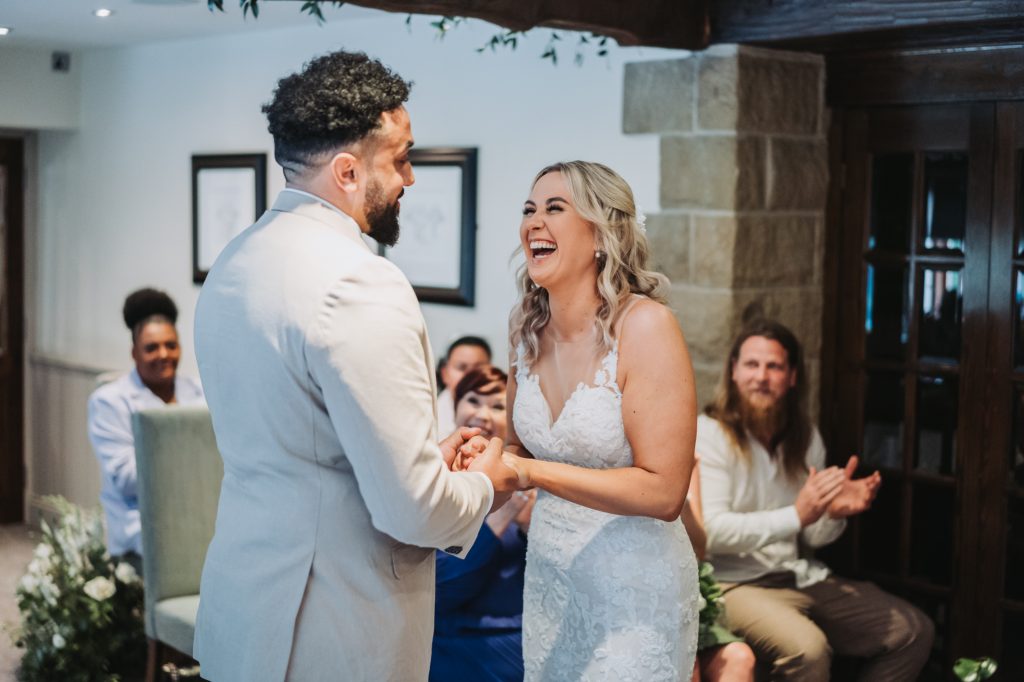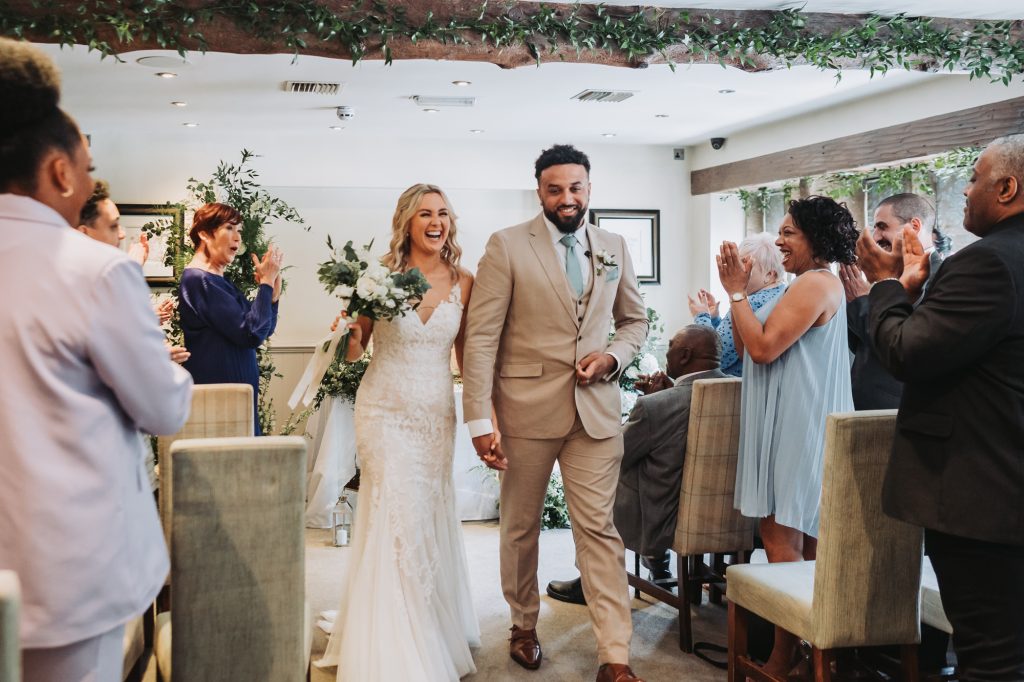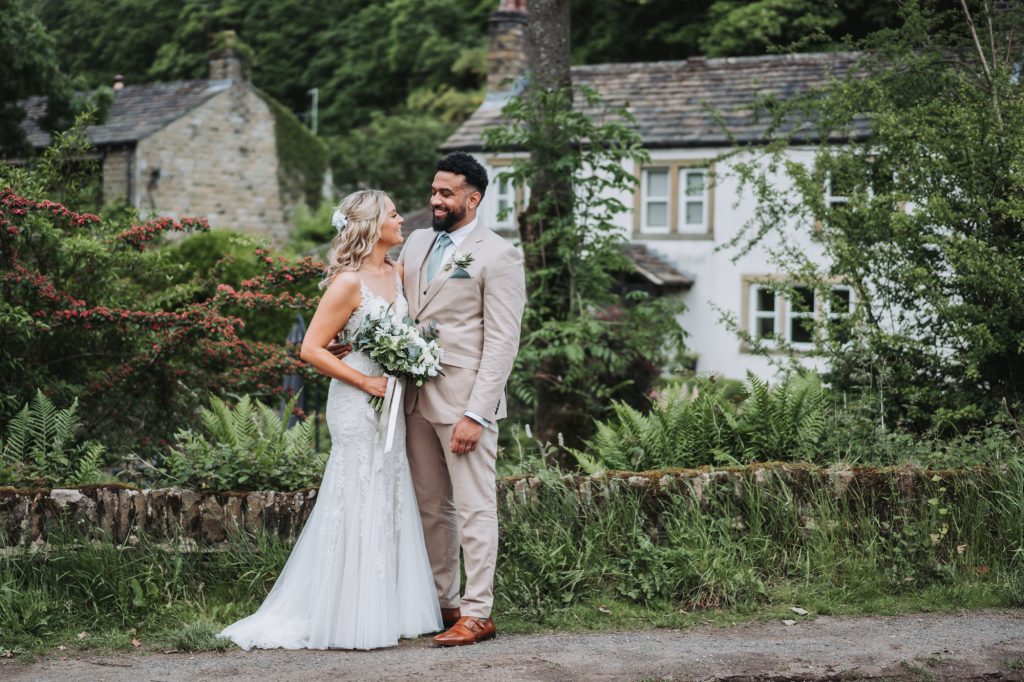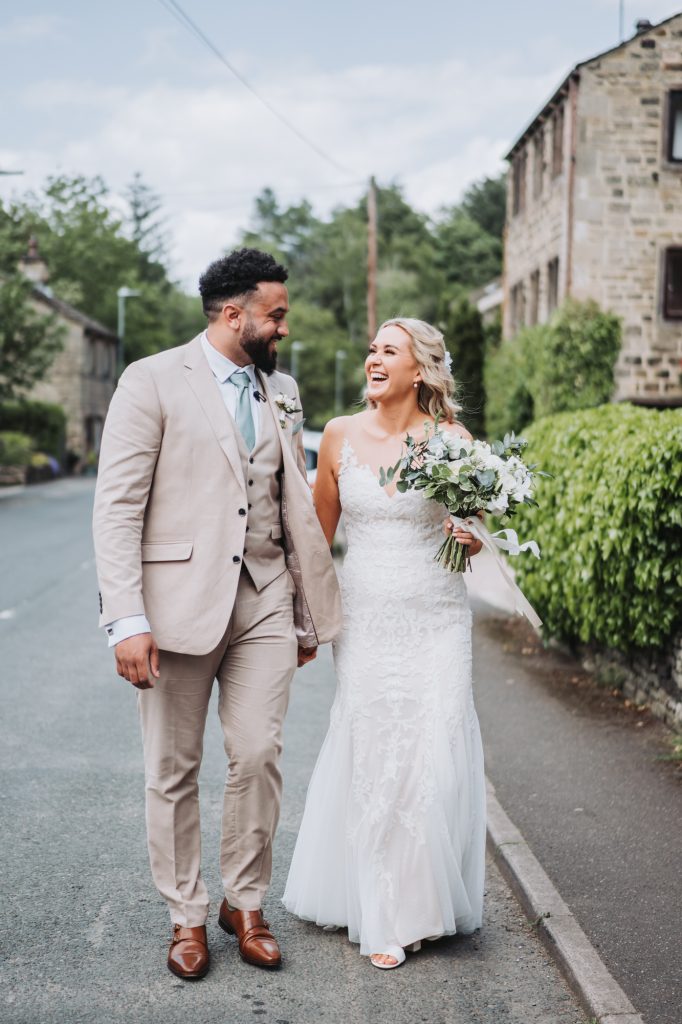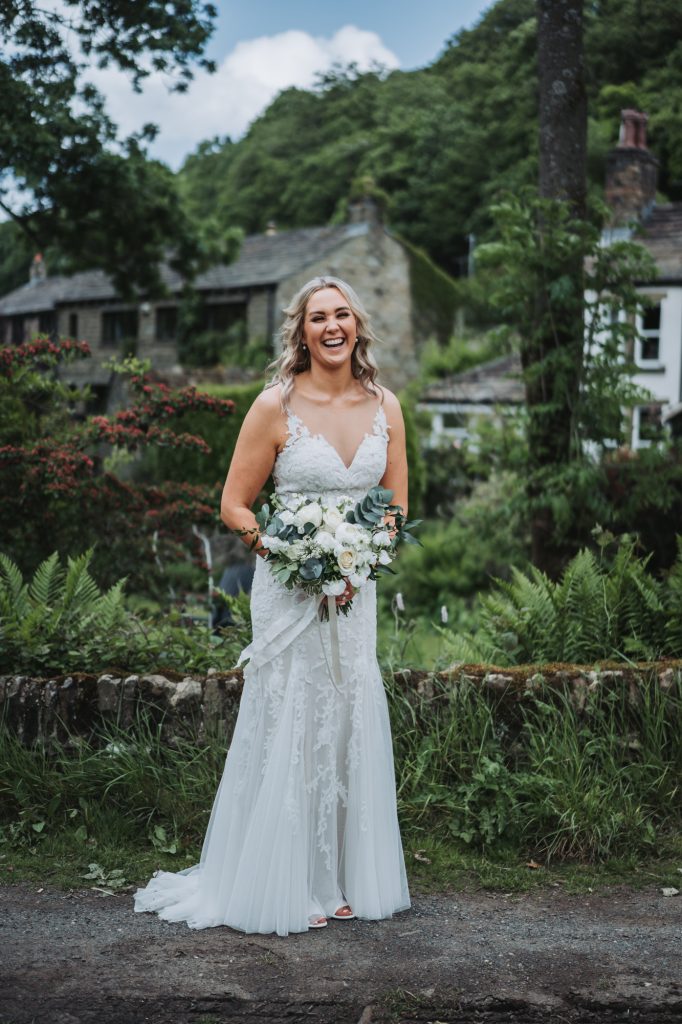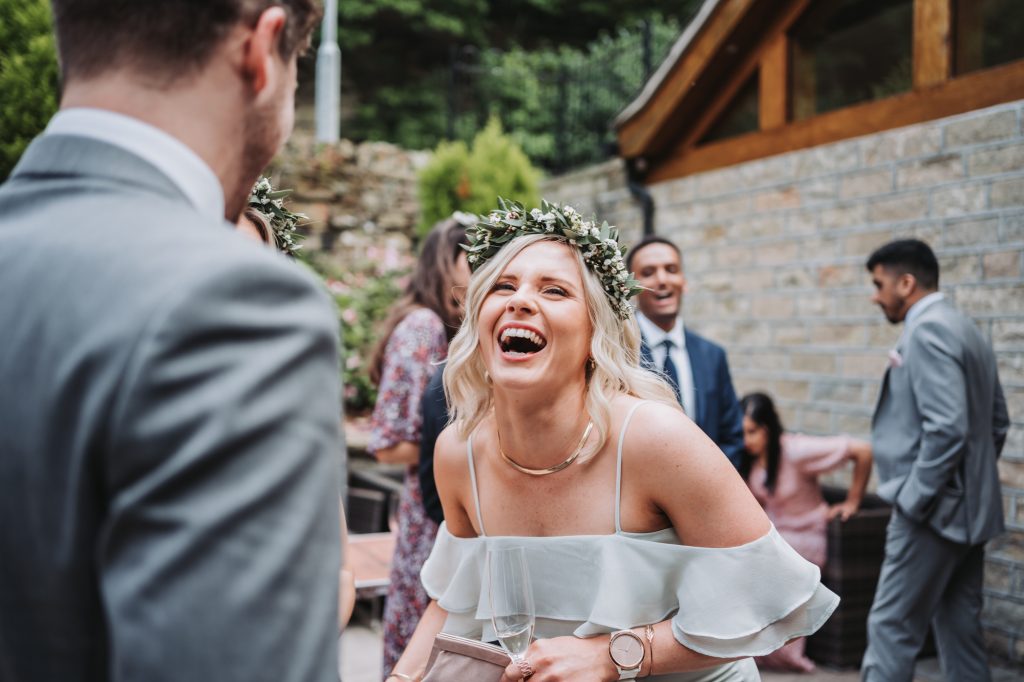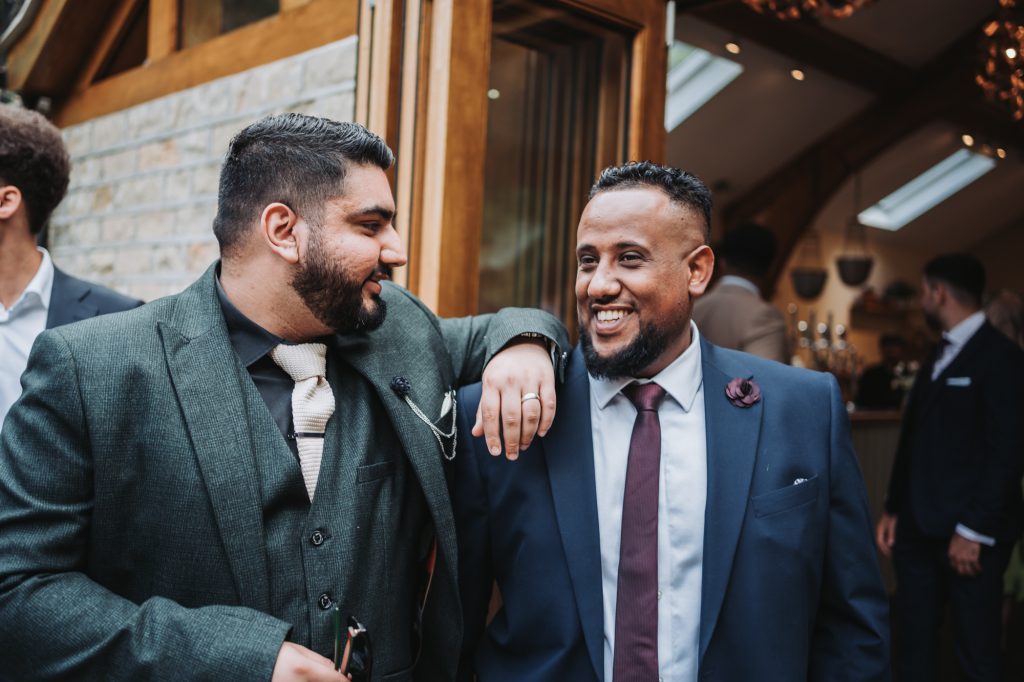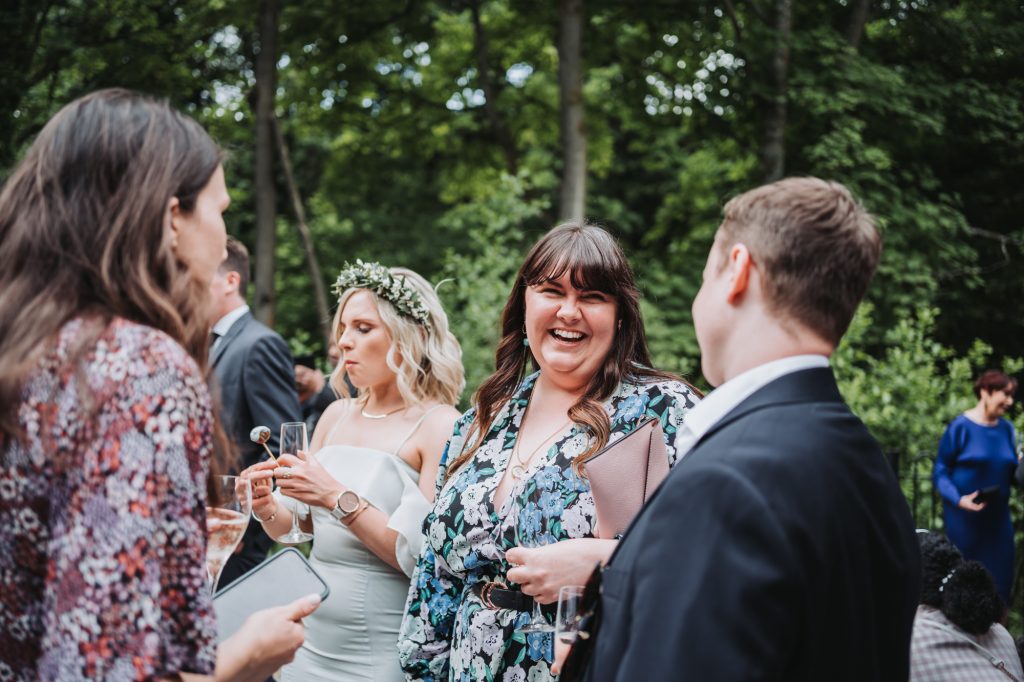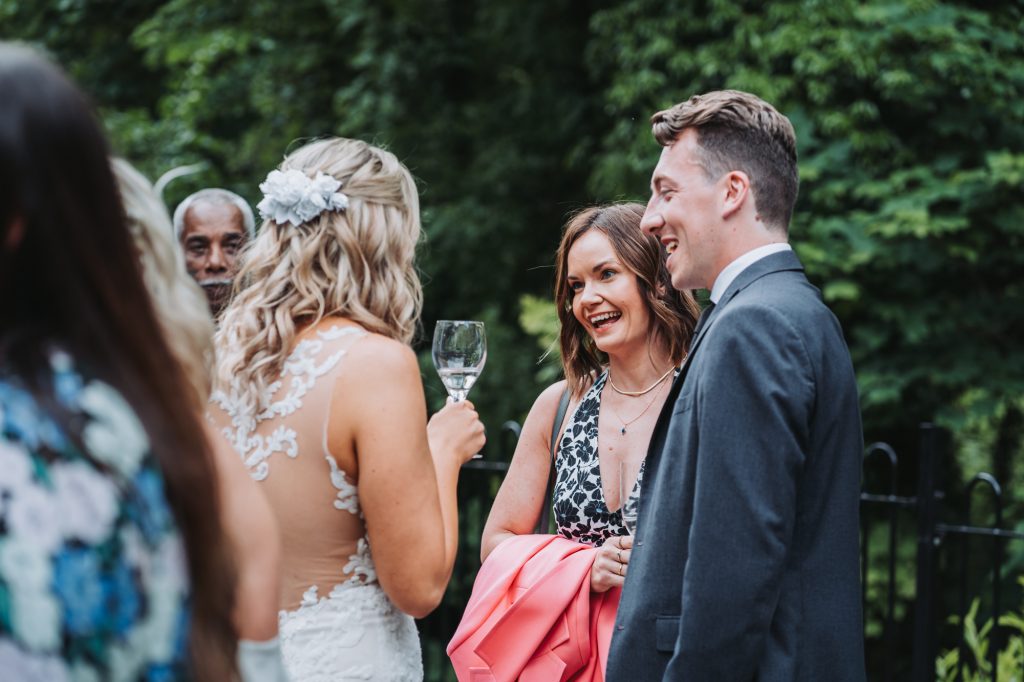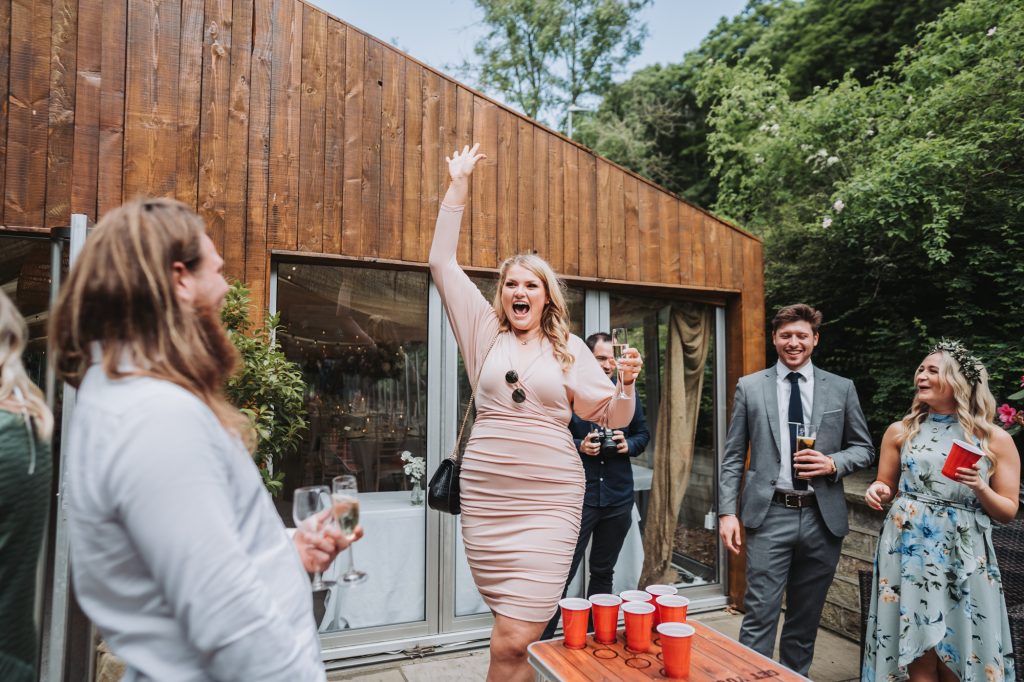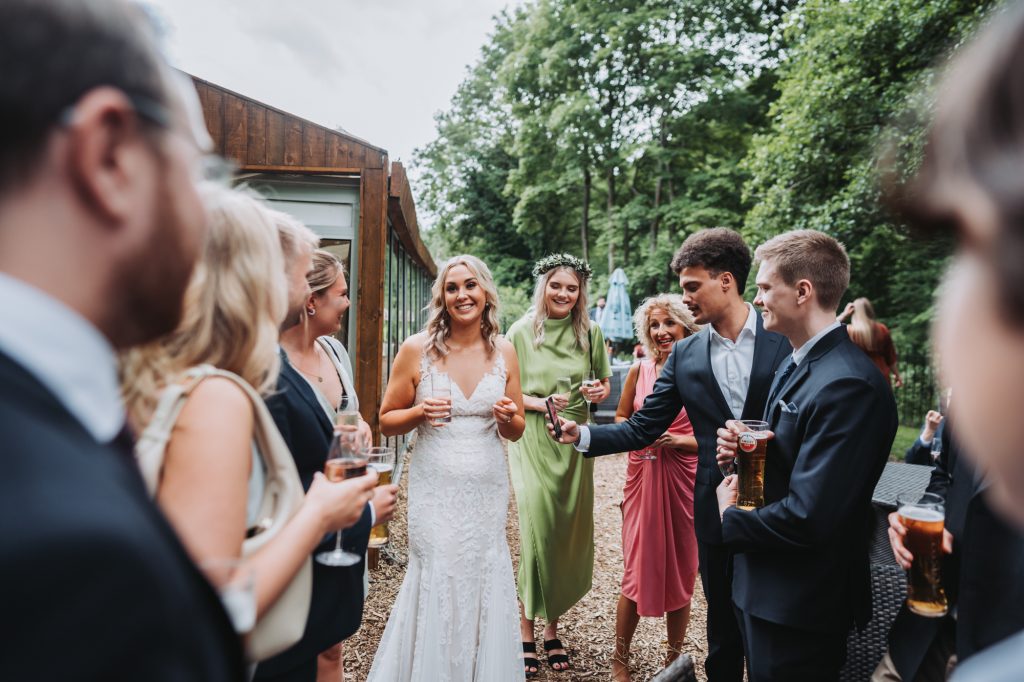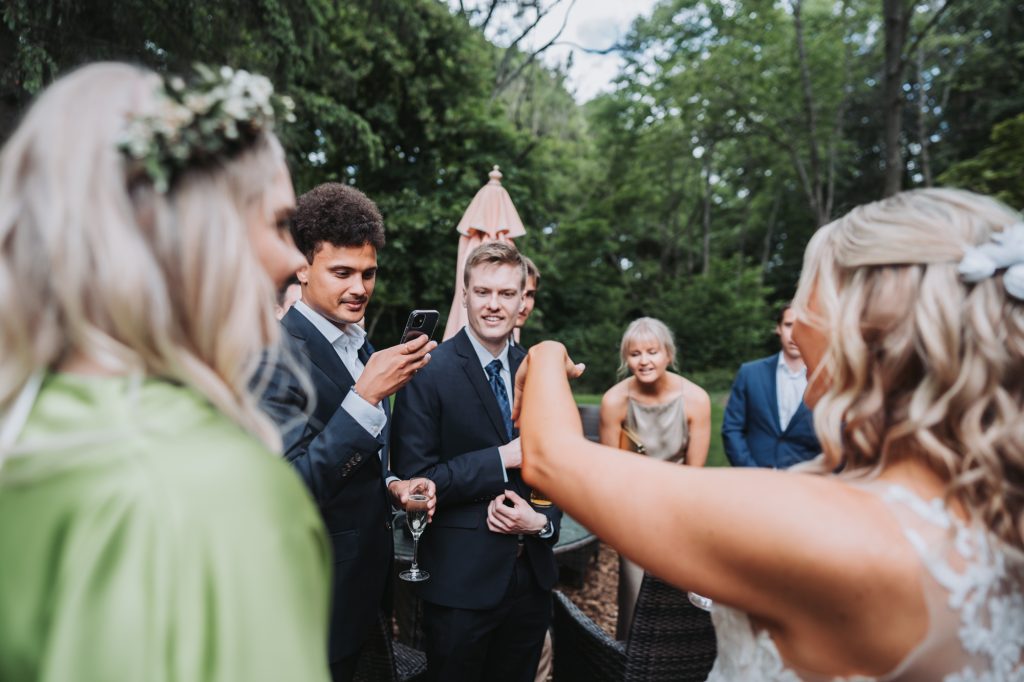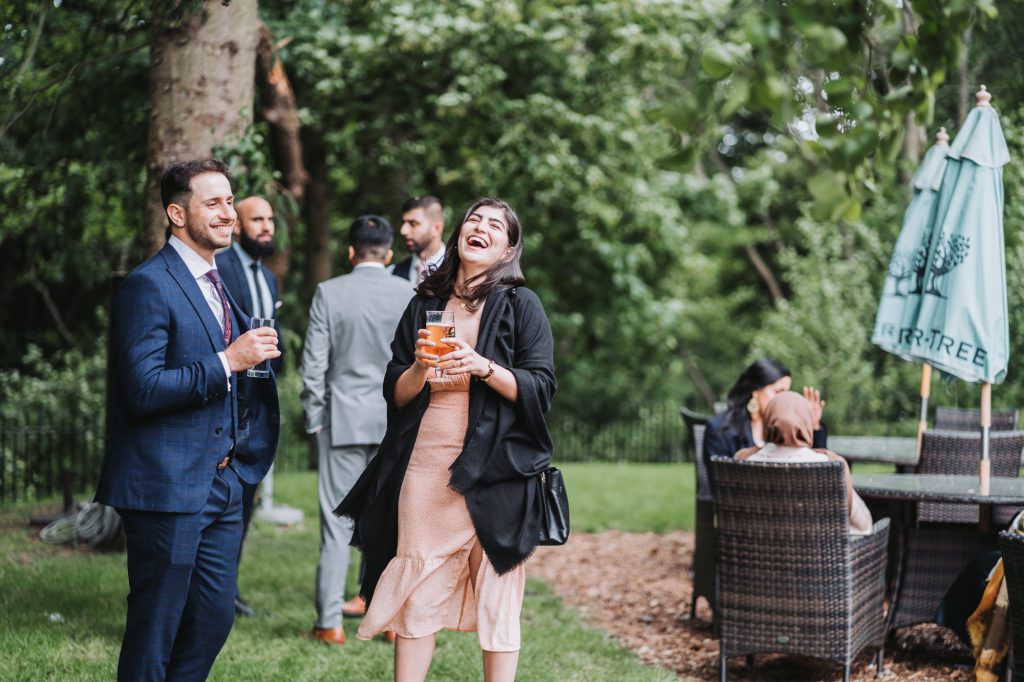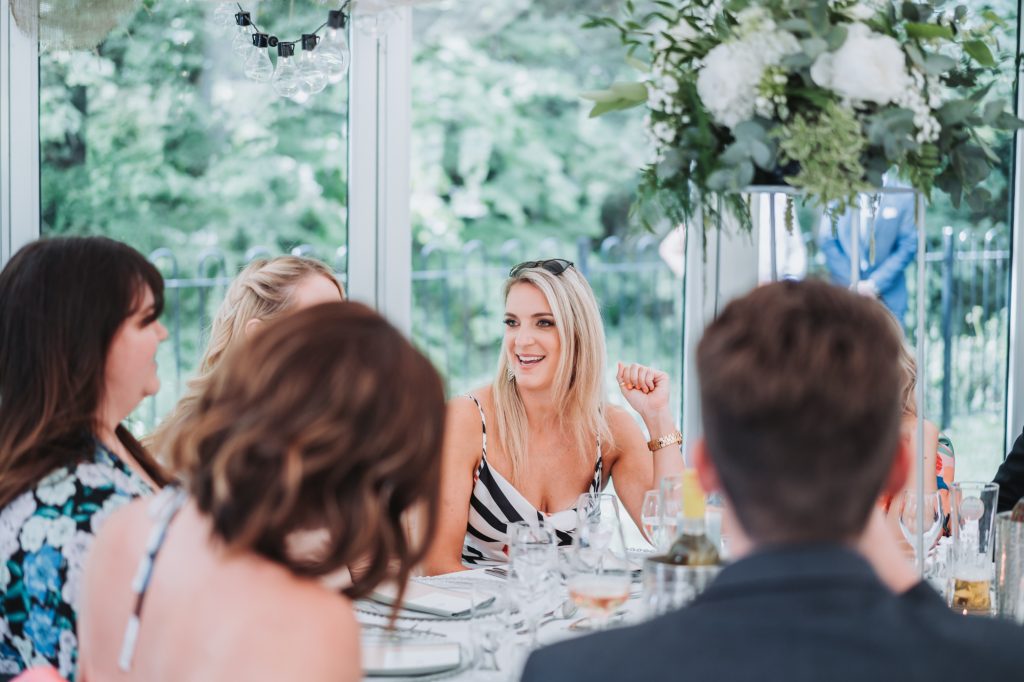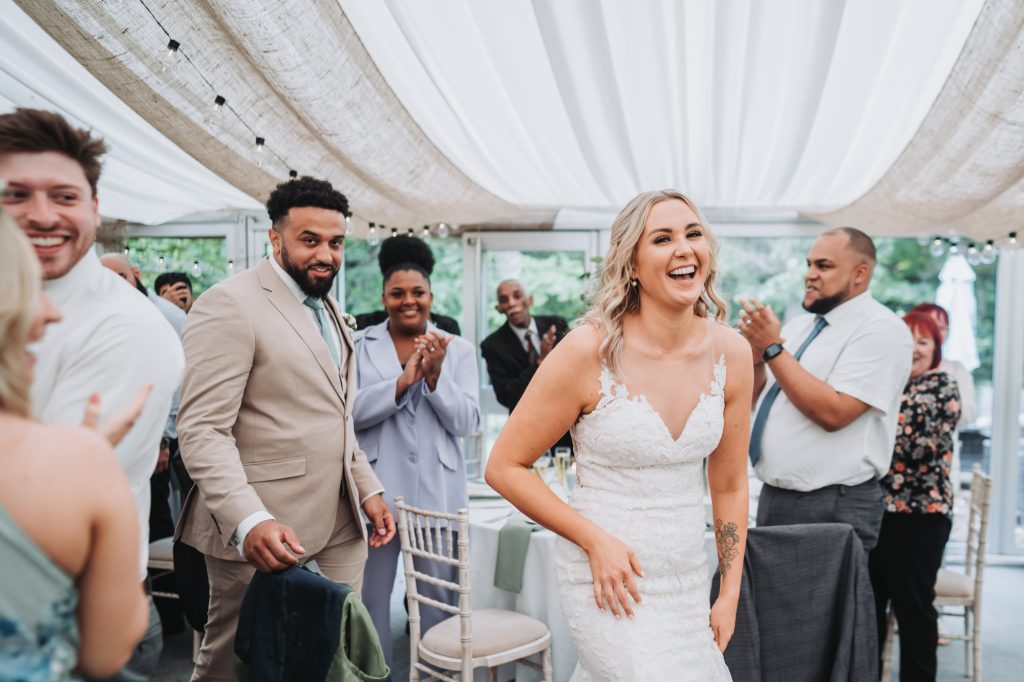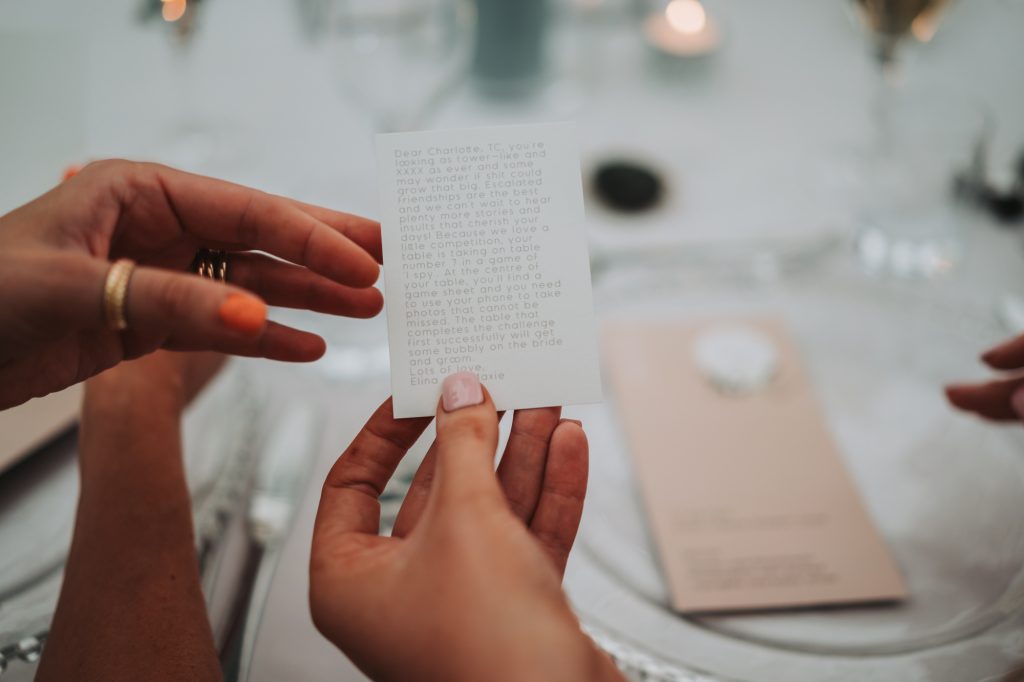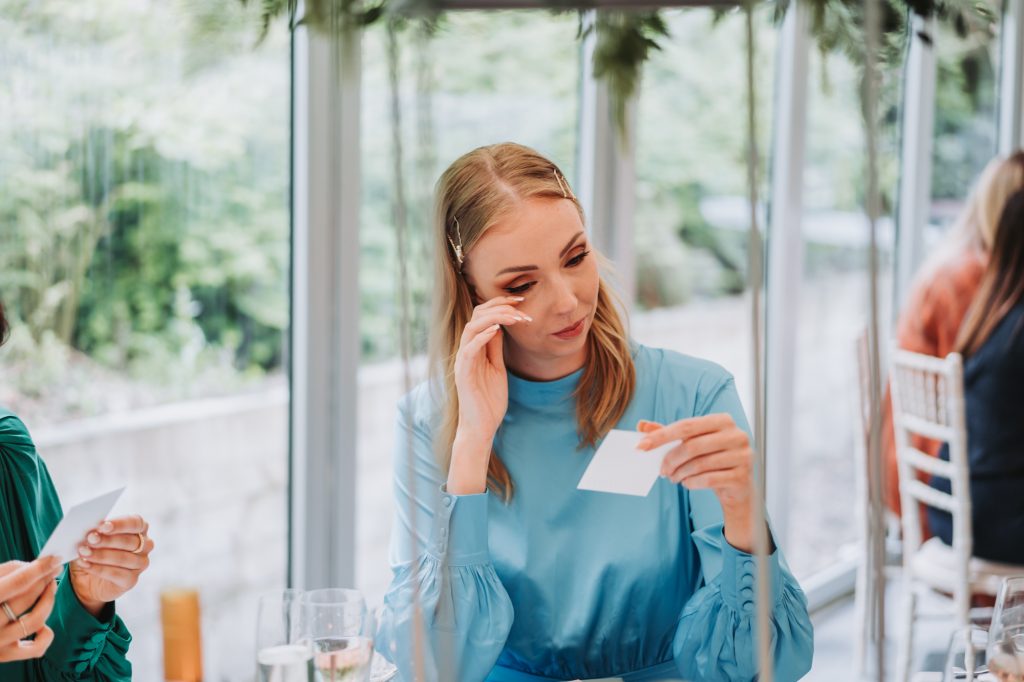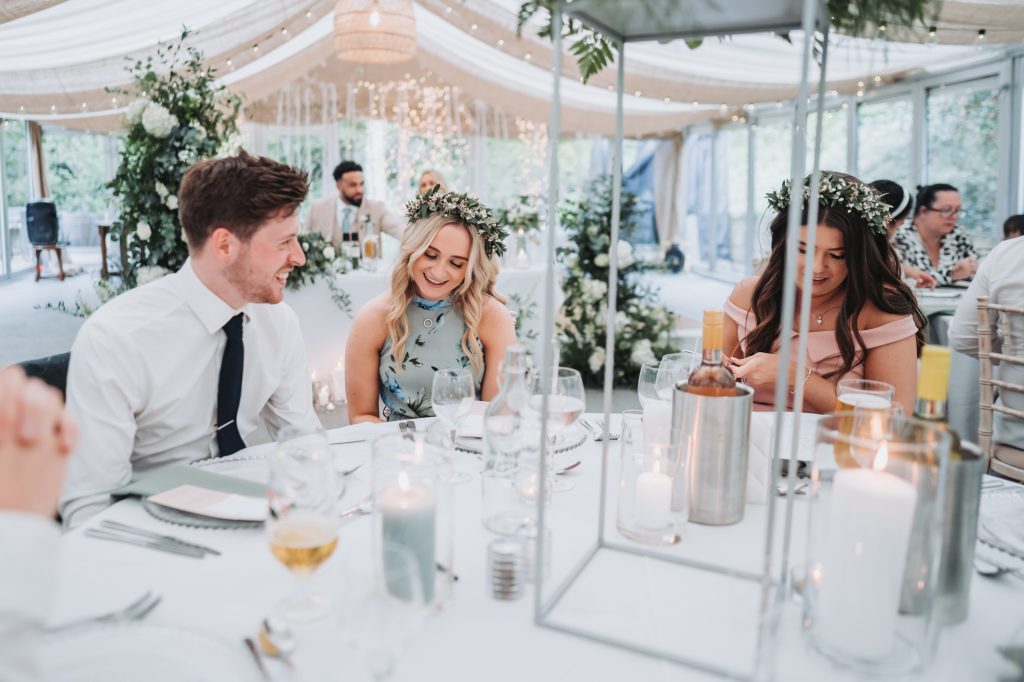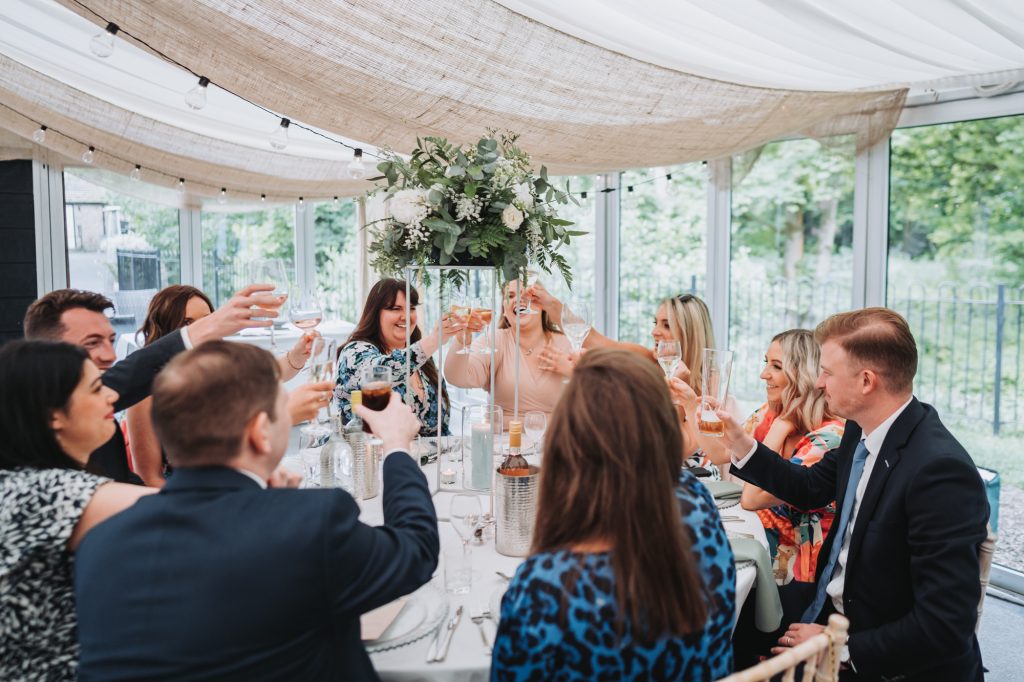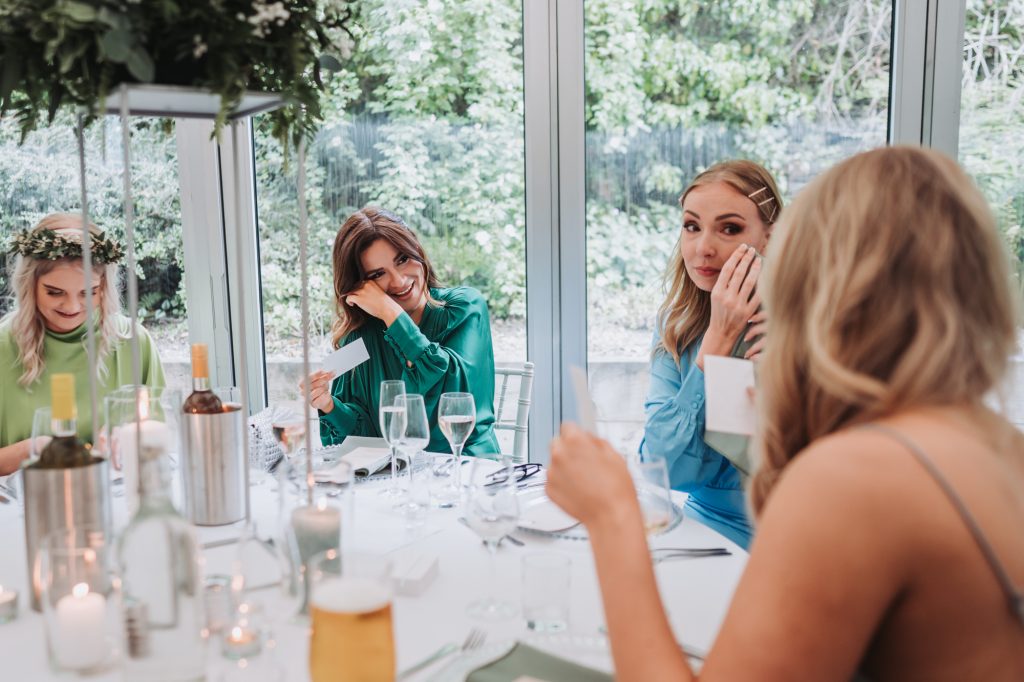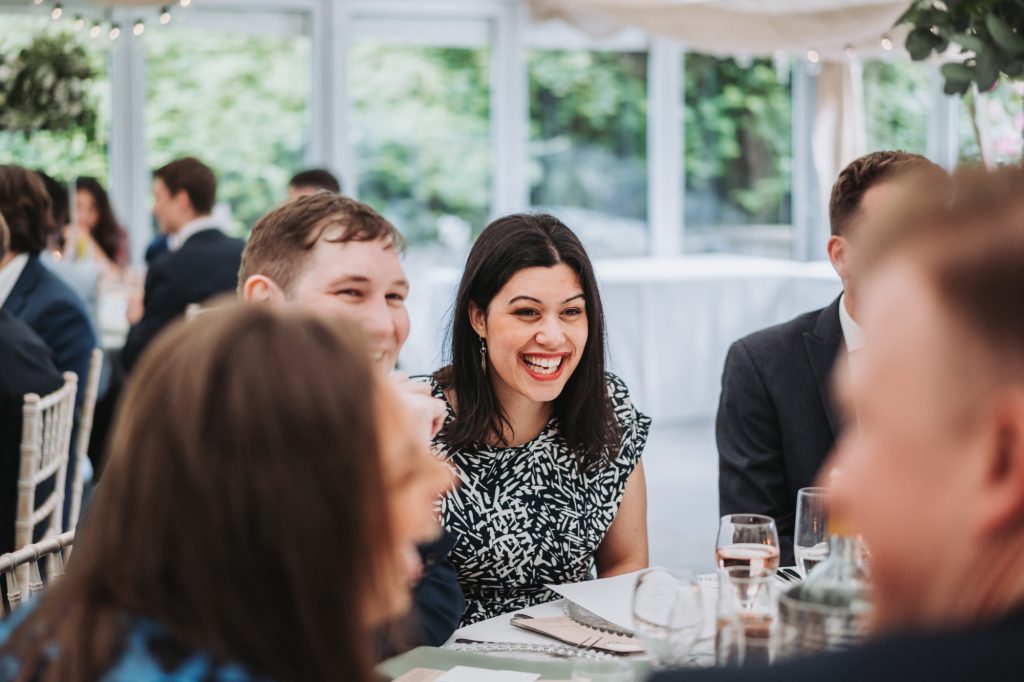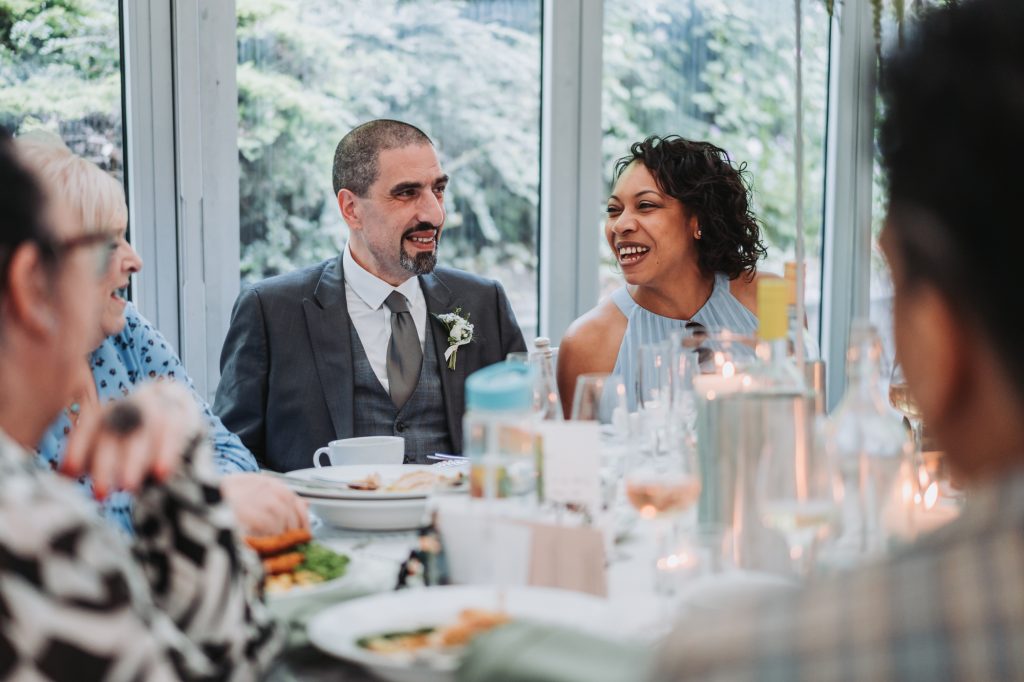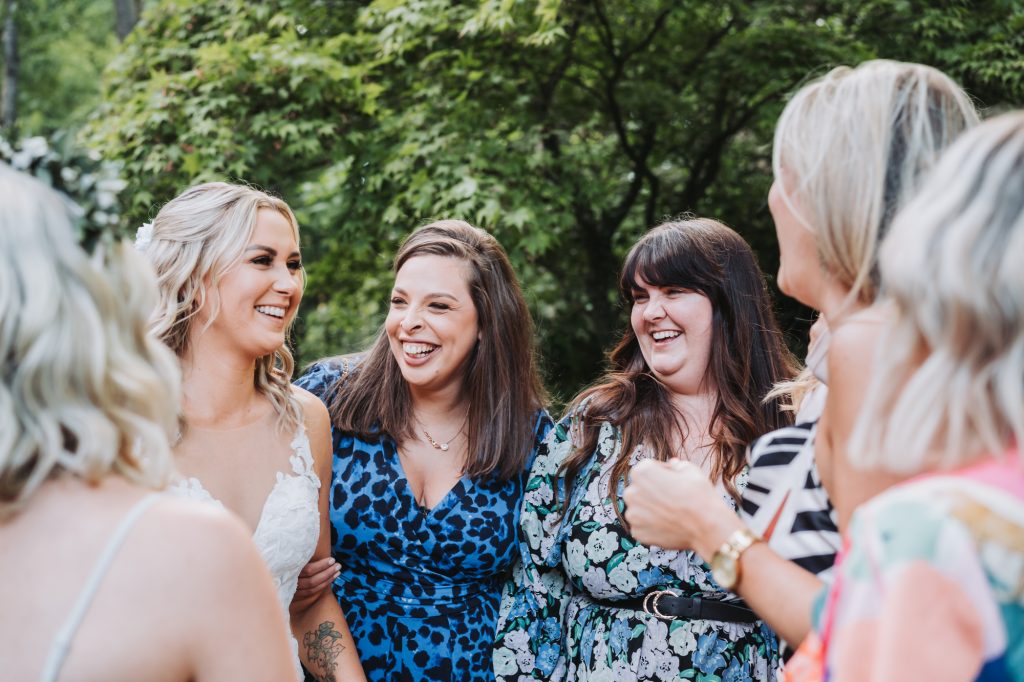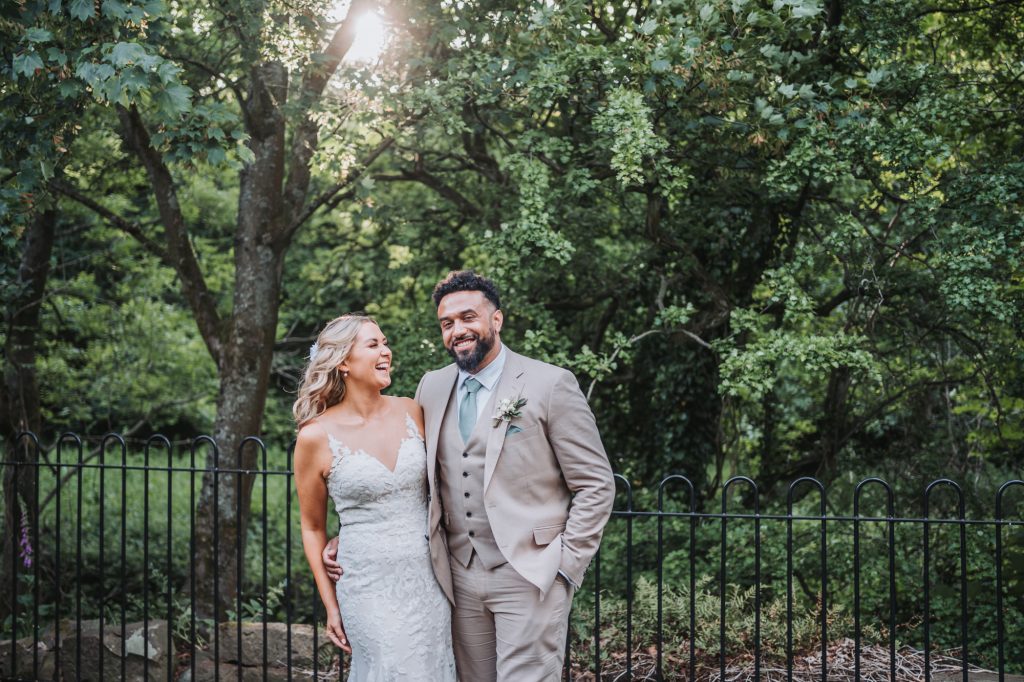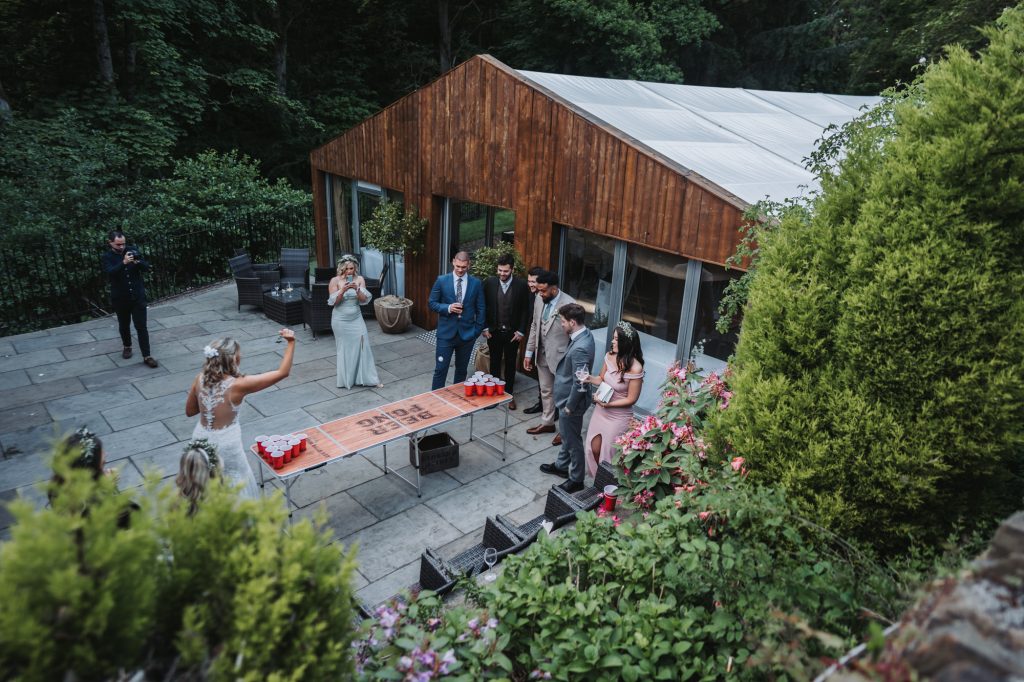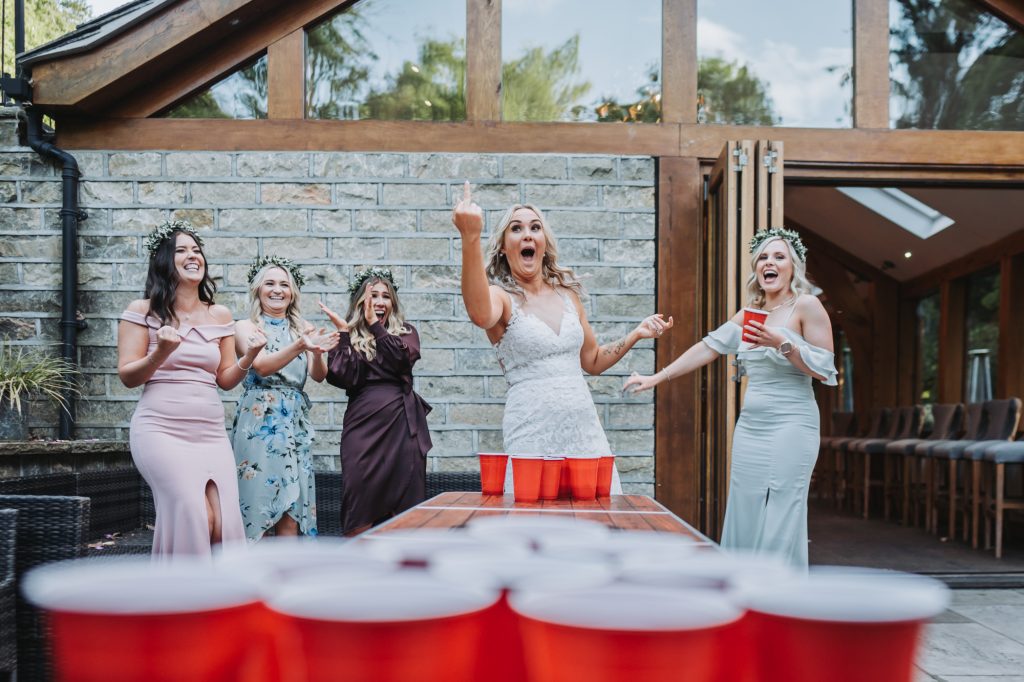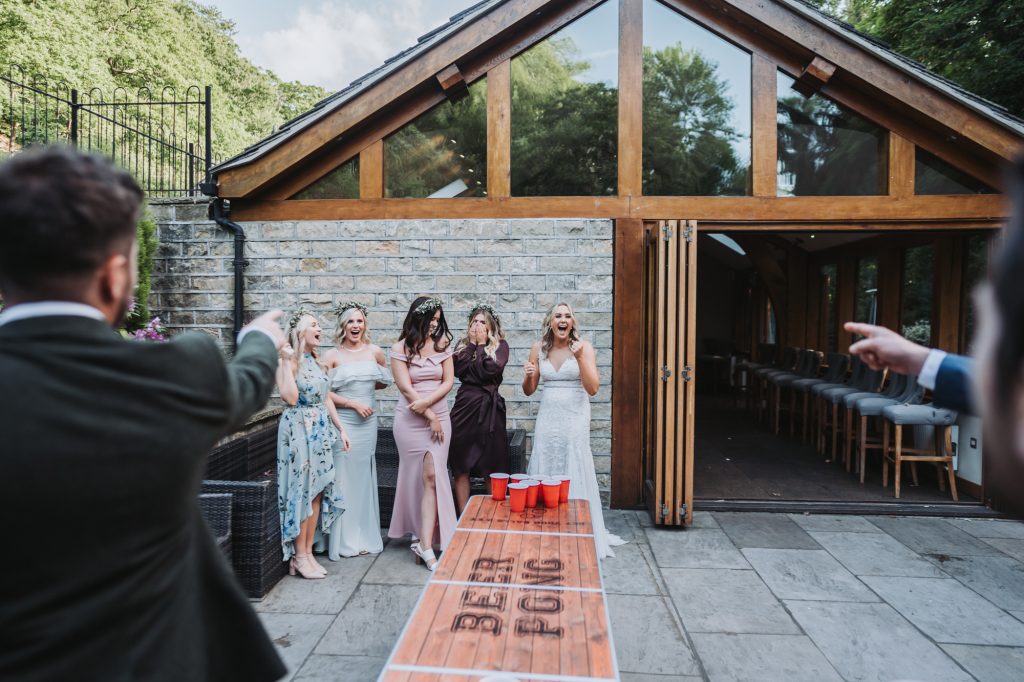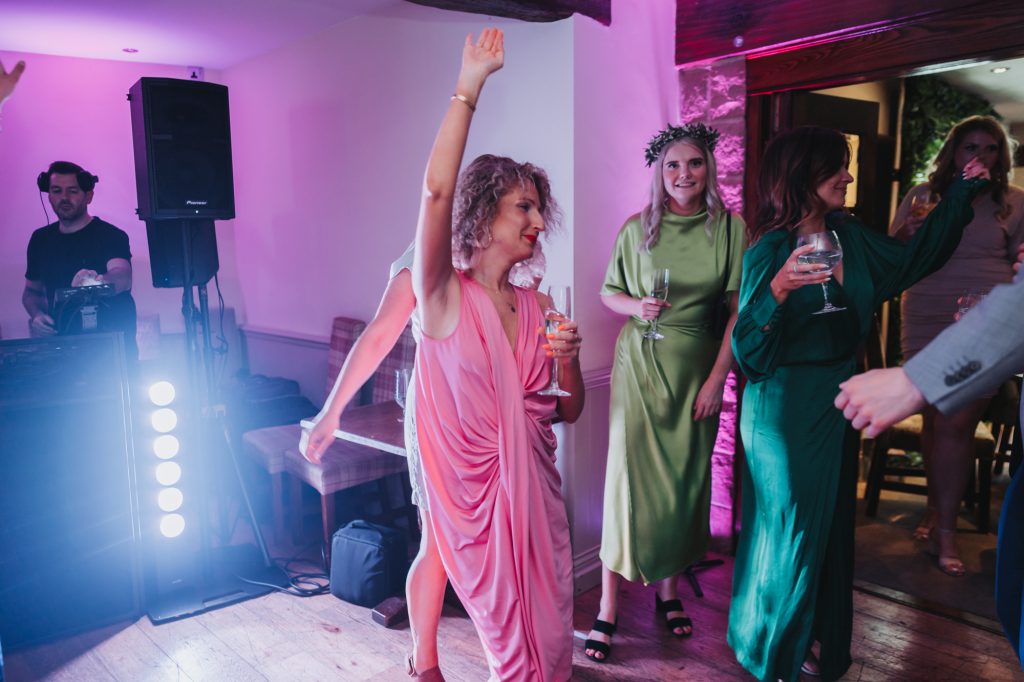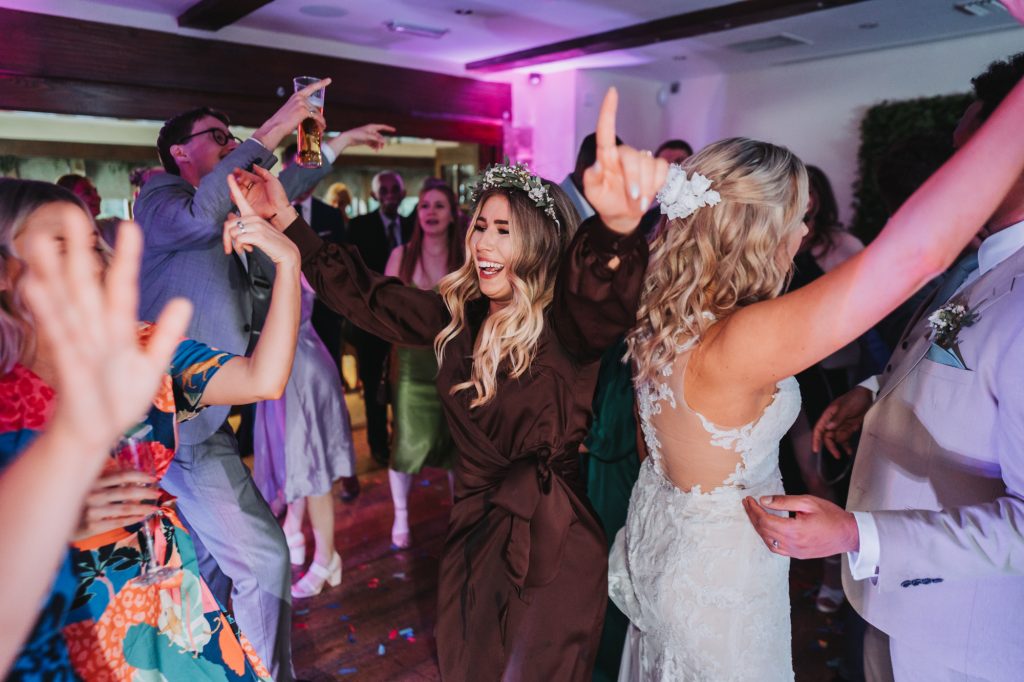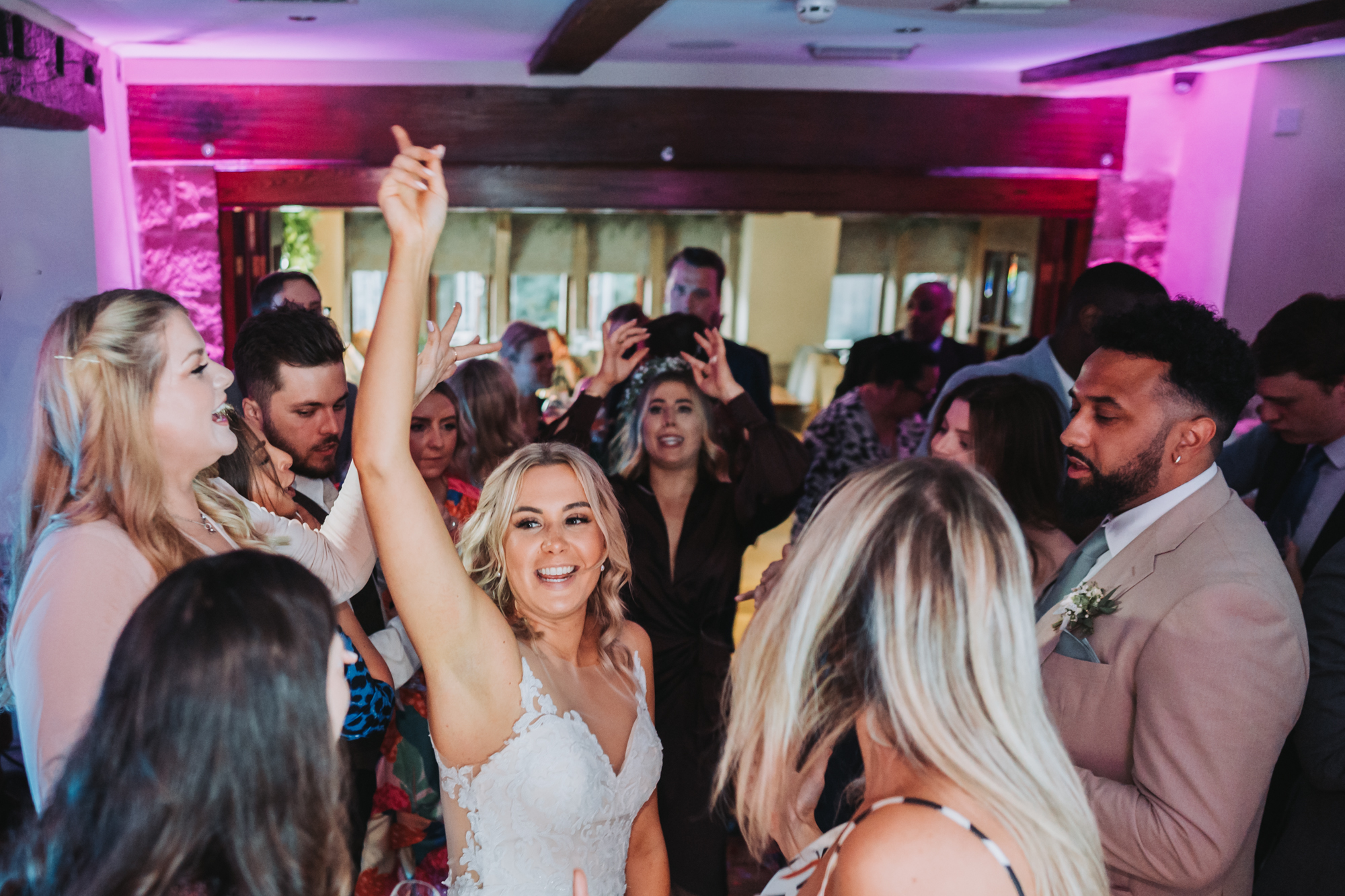 Big thanks to Elina and Maxie for having me and for another warm welcome from the Woodman Inn. If you are looking at venues near here, why not check out Cubley Hall.