If you're planning a farm wedding in Huddersfield or beyond, you'll love this for inspiration!
Farm weddings are the most amazing days to photograph. There is fresh air, stunning views, a relaxed atmosphere and plenty of scope to make the day your own. There are many places you can have a farm wedding in Huddersfield, including Greengates Farm in Meltham, which is where this wedding was located. This venue has the most amazing views of Digley Reservoir to enjoy as well as plenty of space for parking. You can camp onsite or there is a fab holiday cottage at the Old Ford Inn just up the road. Anyway, let's get to the details of this fab farm wedding in Huddersfield!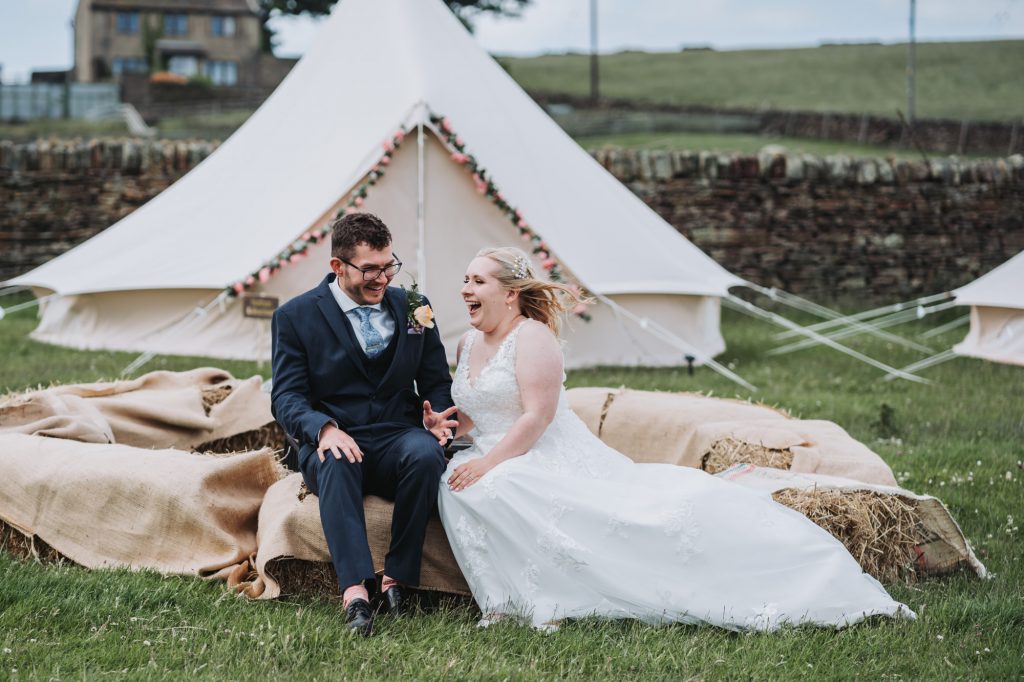 Getting Ready
I headed to Meltham to photograph the bride and her bridesmaids getting ready at the bride's home. It was super chilled and everyone enjoyed the happy smiles and noises of Rachael and Nathan's 6-month-old baby Robin. He is so adorable! I then headed over to the farm and to get some photographs pre-ceremony.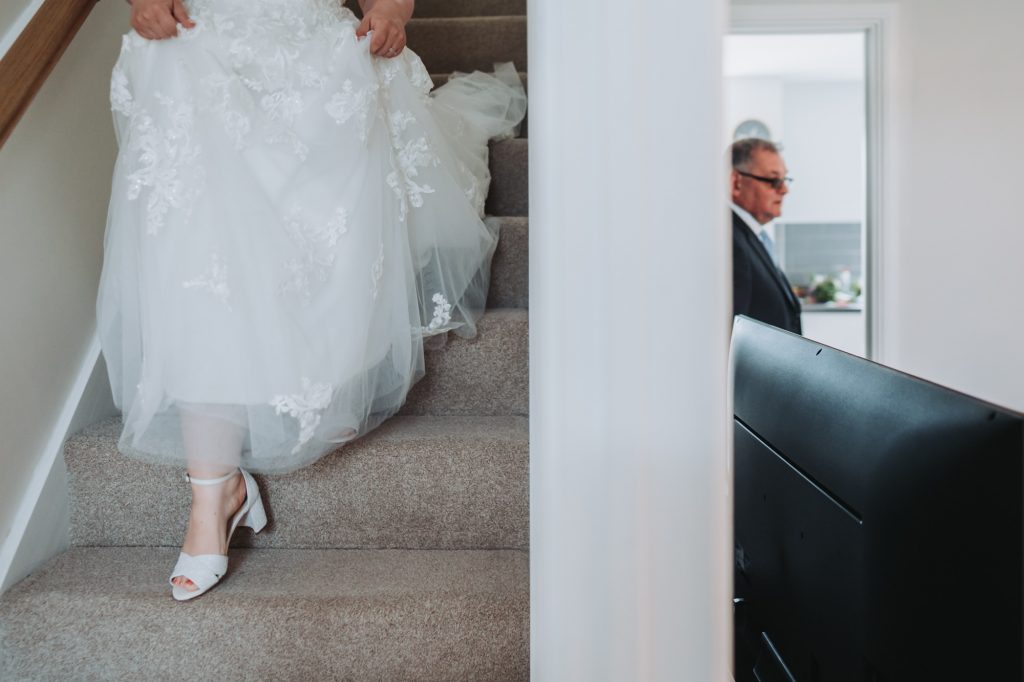 The Ceremony
The ceremony was a little bit different. The couple had already gotten married in June 21 after postponing from June 20. So a year later than the actual wedding and two years later than what should have been, they decided to have Rachael walk down the aisle and then have some speeches, rather than a pretend ceremony. I think this worked really well and it was lovely to have the day start with lots of laughs and fun.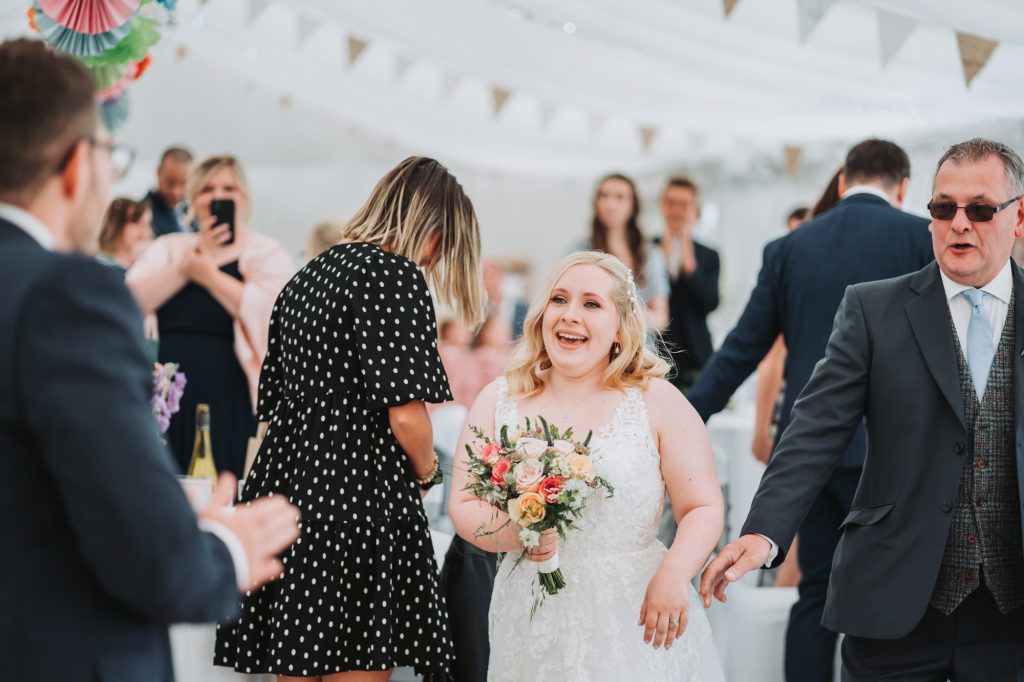 The Reception
The wind was crazy but that didn't happen to anyone's spirits. This reception was absolutely full of laughter and energy and joy at FINALLY being together to celebrate this couple. The couple had a buffet meal and drew numbers out of a bag to decide which table was next. I thought this was a fab idea! Everyone kept remarking on how brilliant the marquee looked at how beautiful the view is. In the evening the fire pits were lit and some guests braved the wind to sit out and enjoy the evening air. Inside the children danced and played and everyone just seemed to be having the best time. It really was a fab farm wedding in Huddersfield.
This was my second time shooting here, you can see the other wedding I photographed here. If you're looking for a venue in the area, the fab Coddy's Farm is just up the road.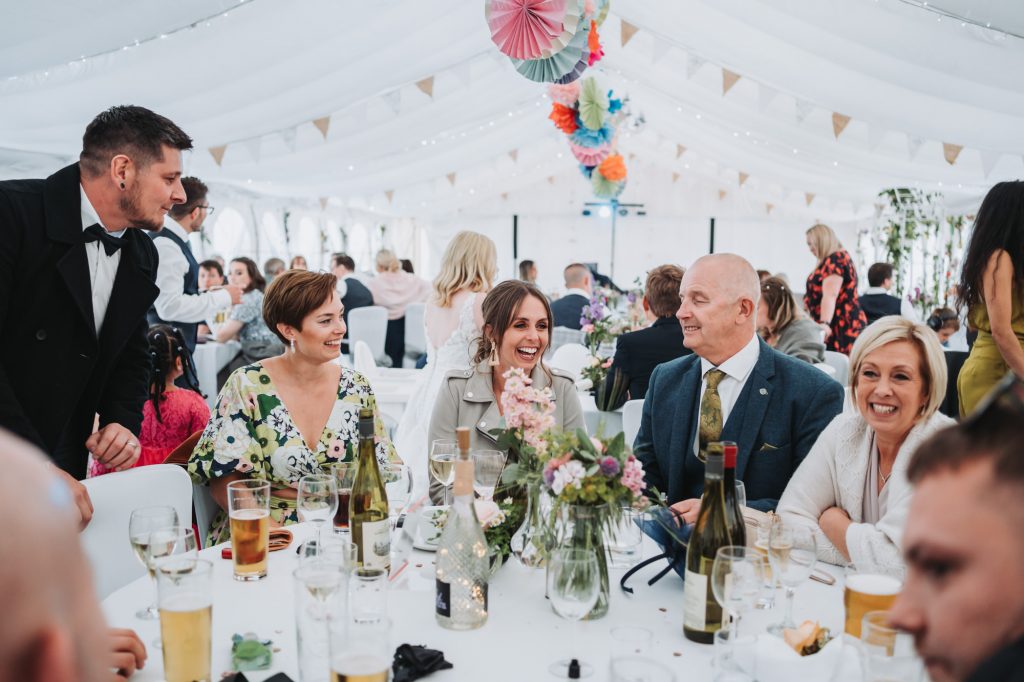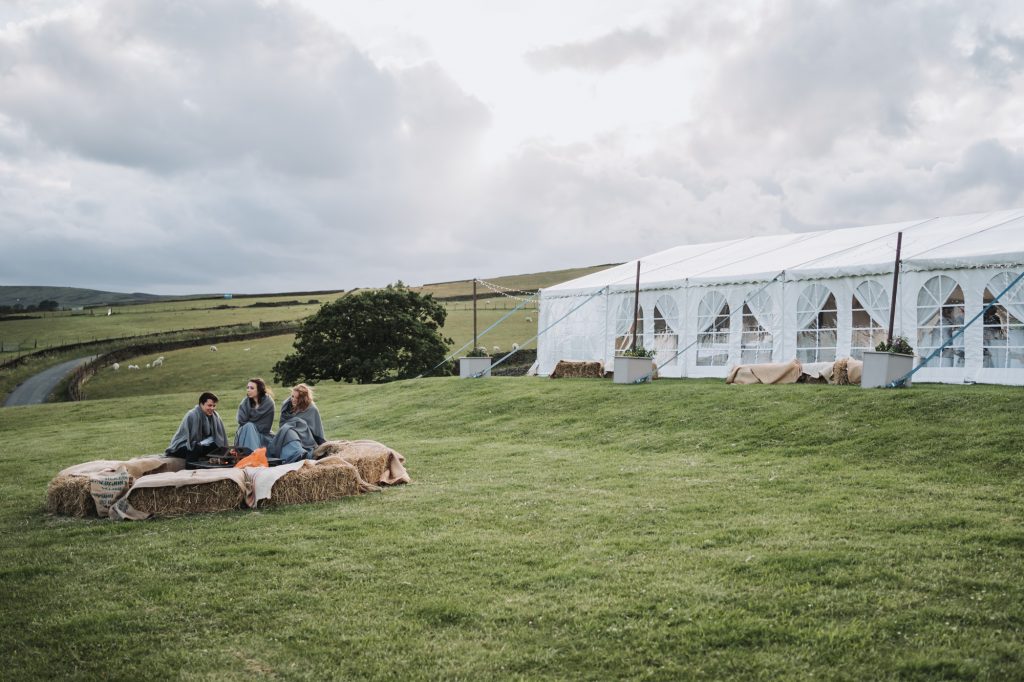 If you're planning a farm wedding in Huddersfield, I'd love to hear from you.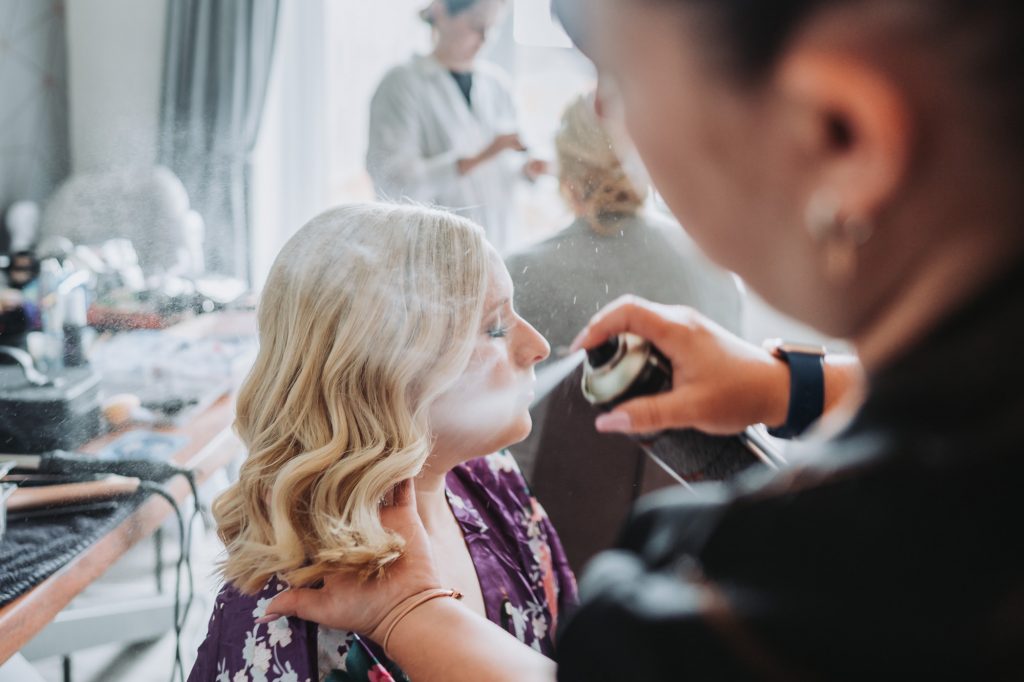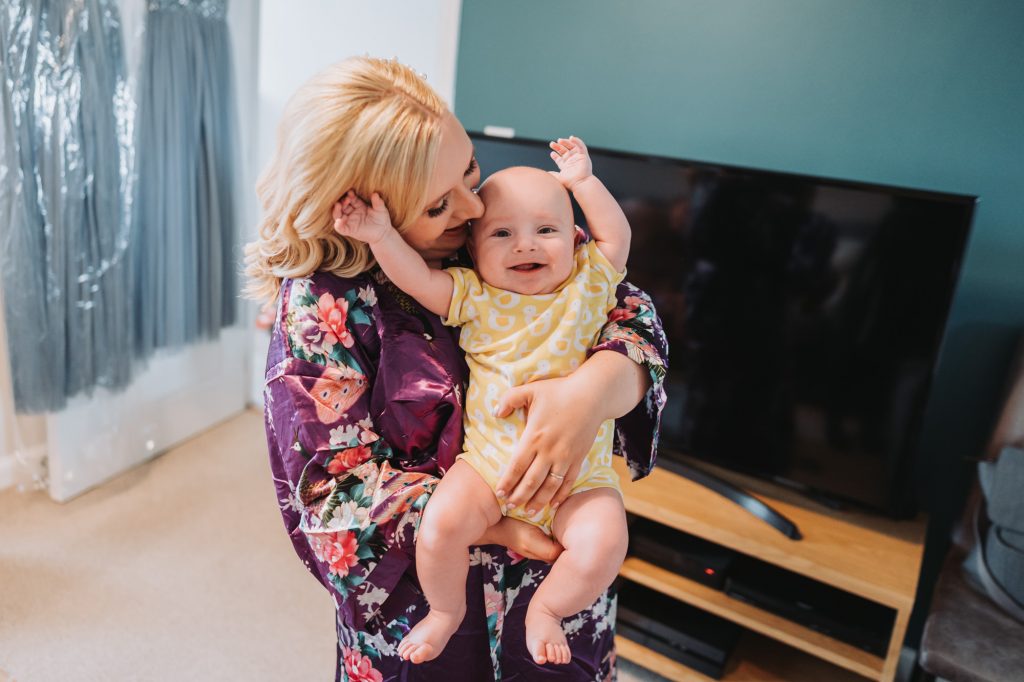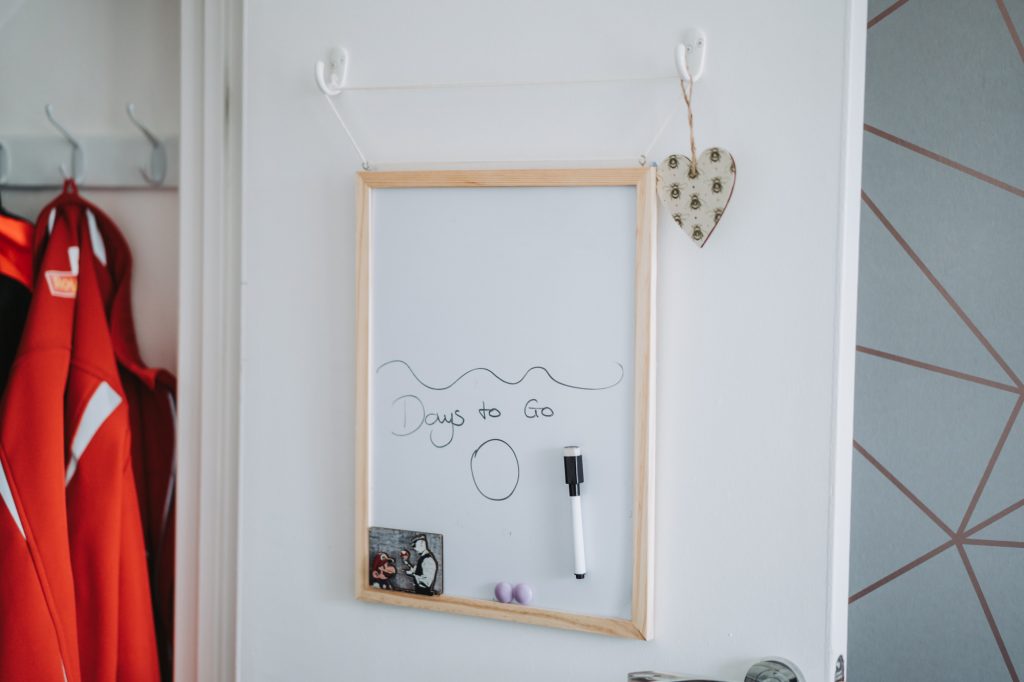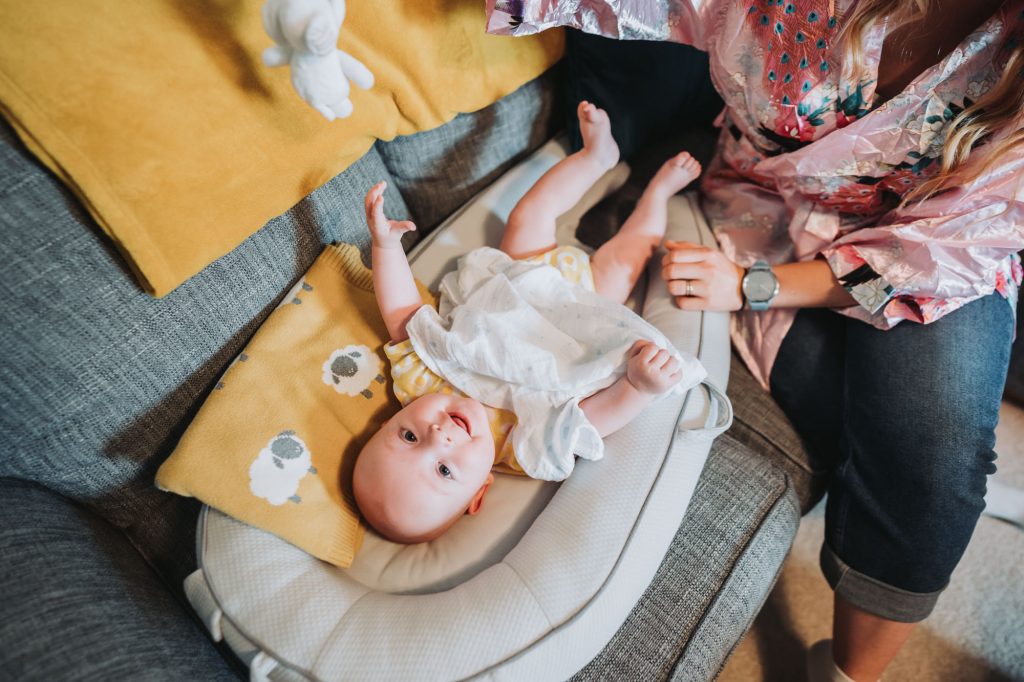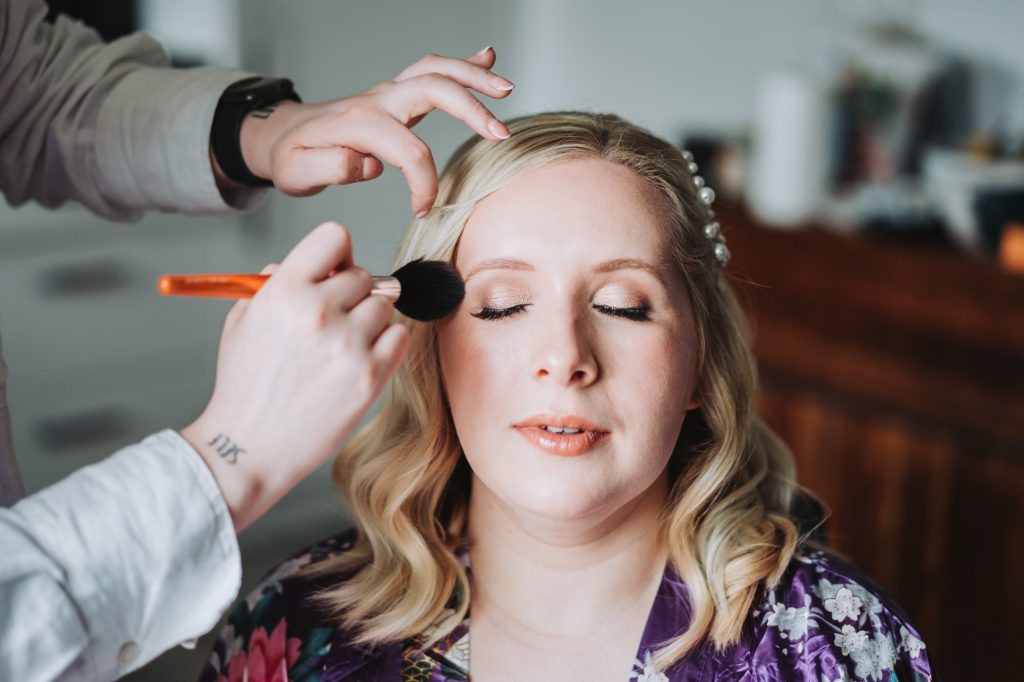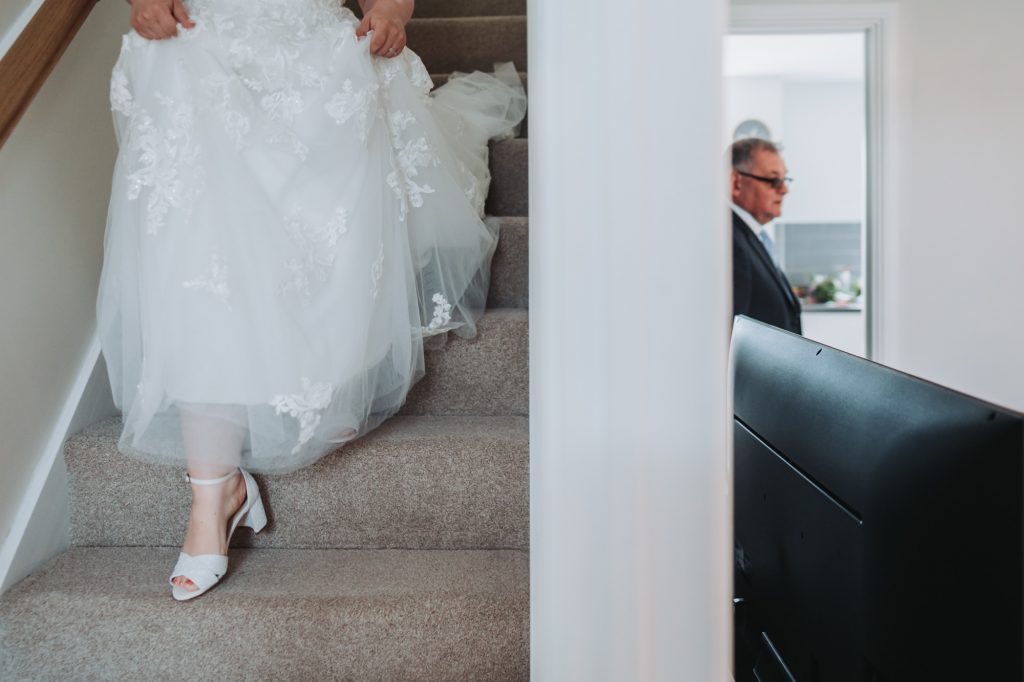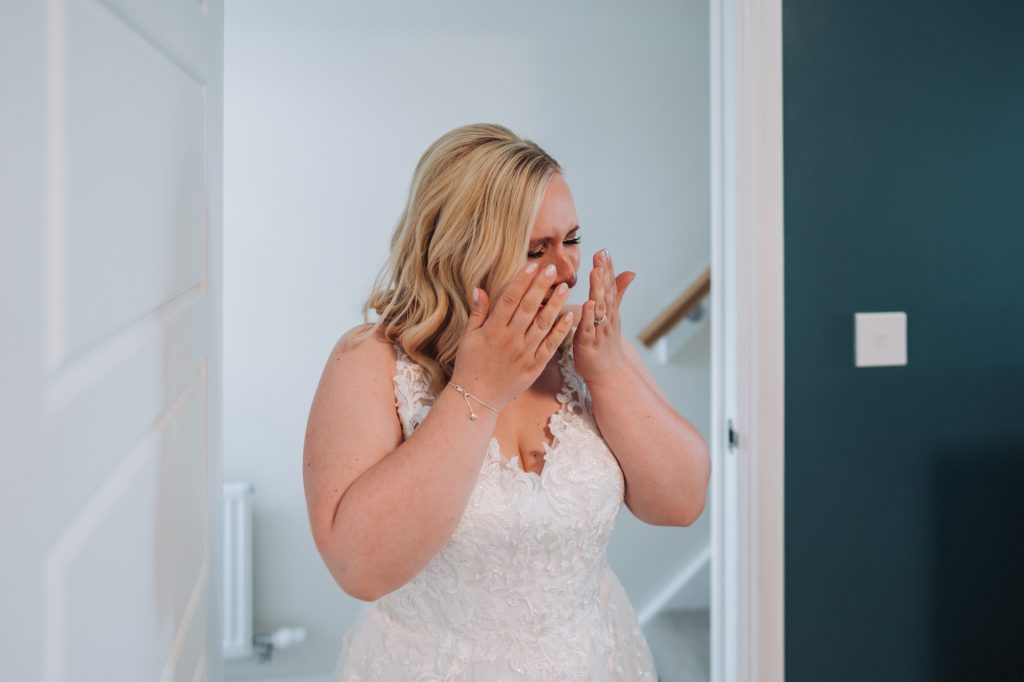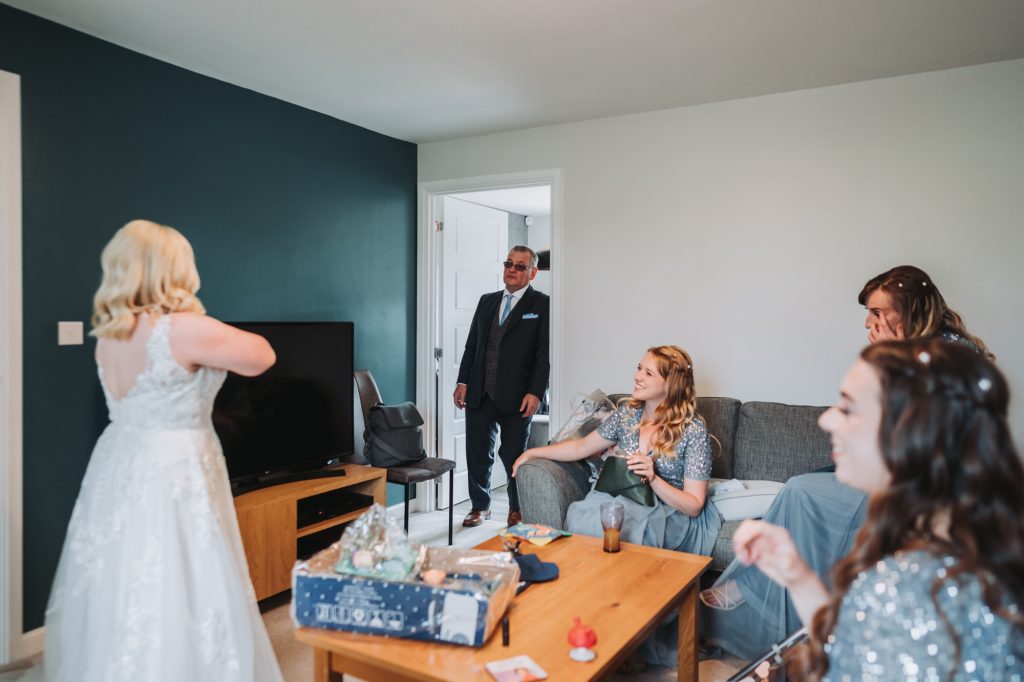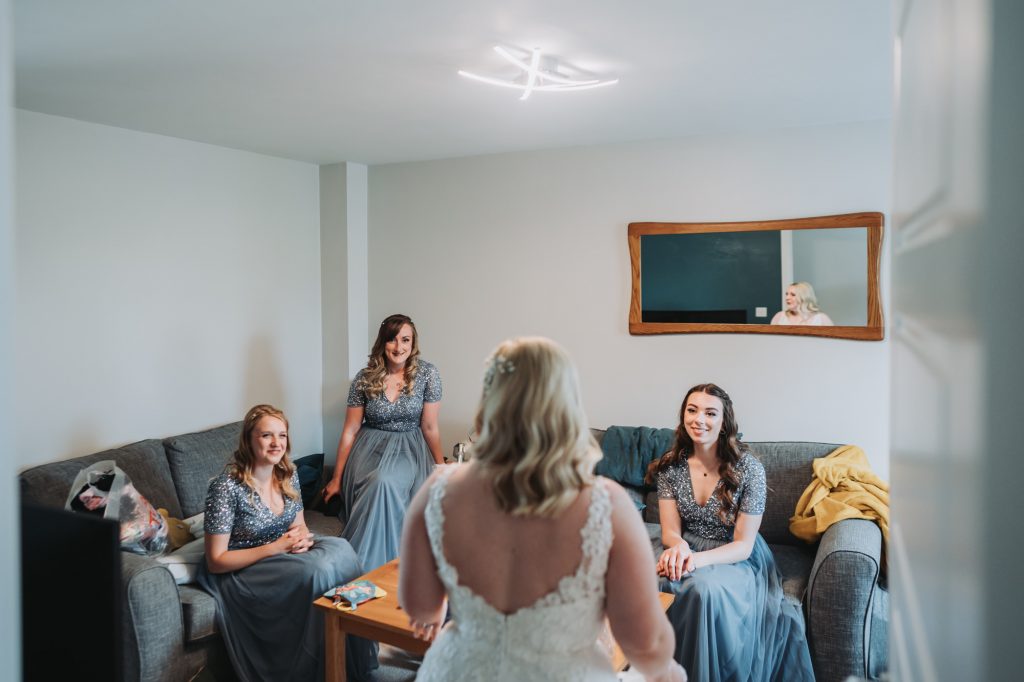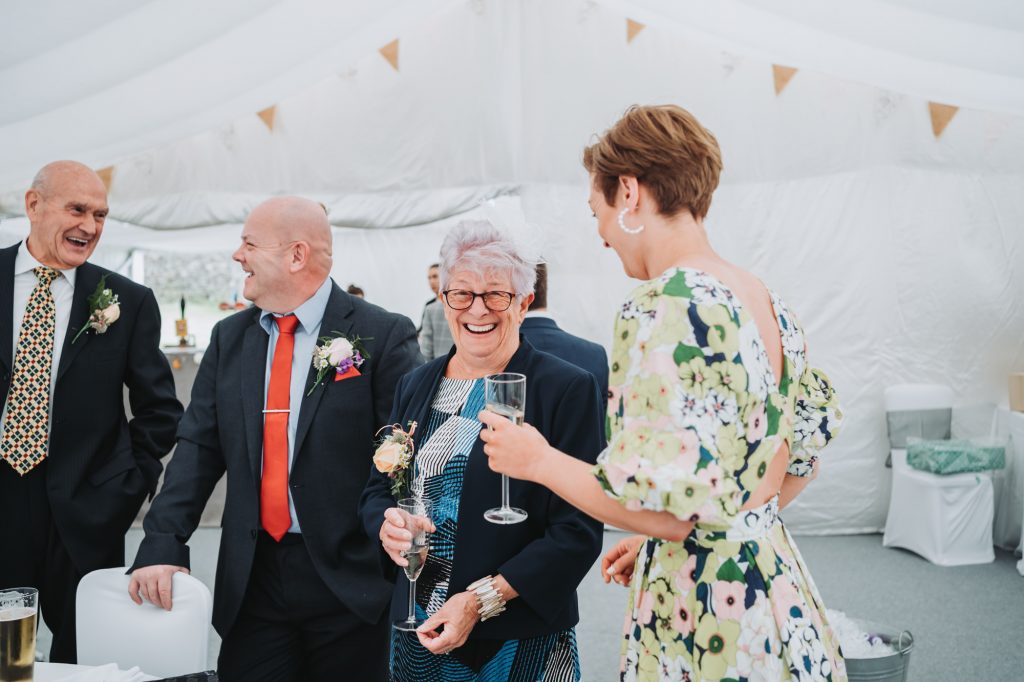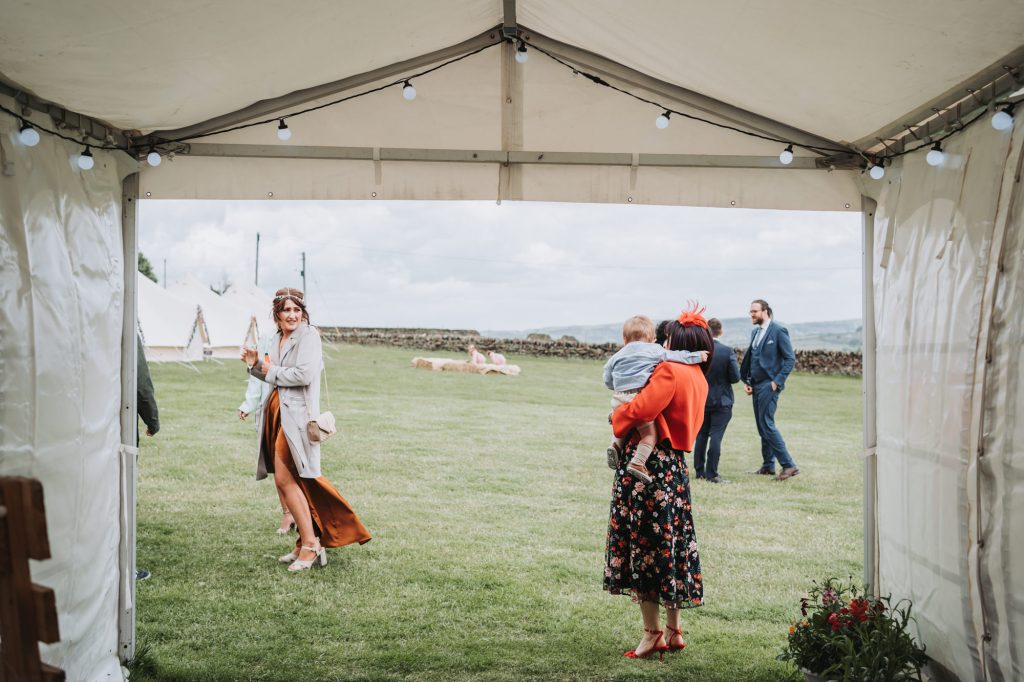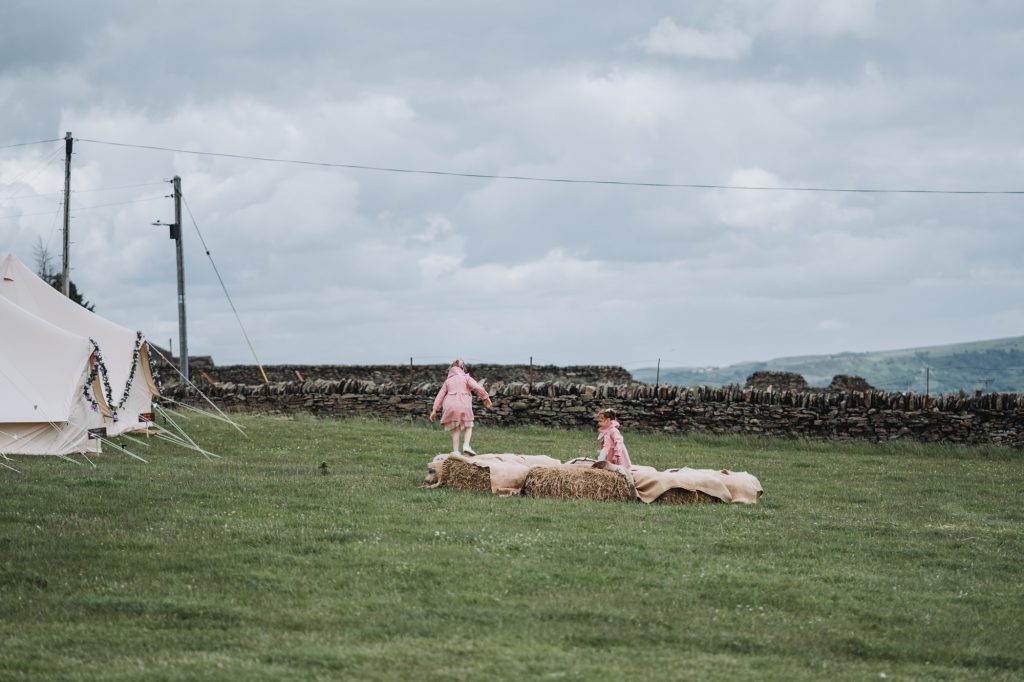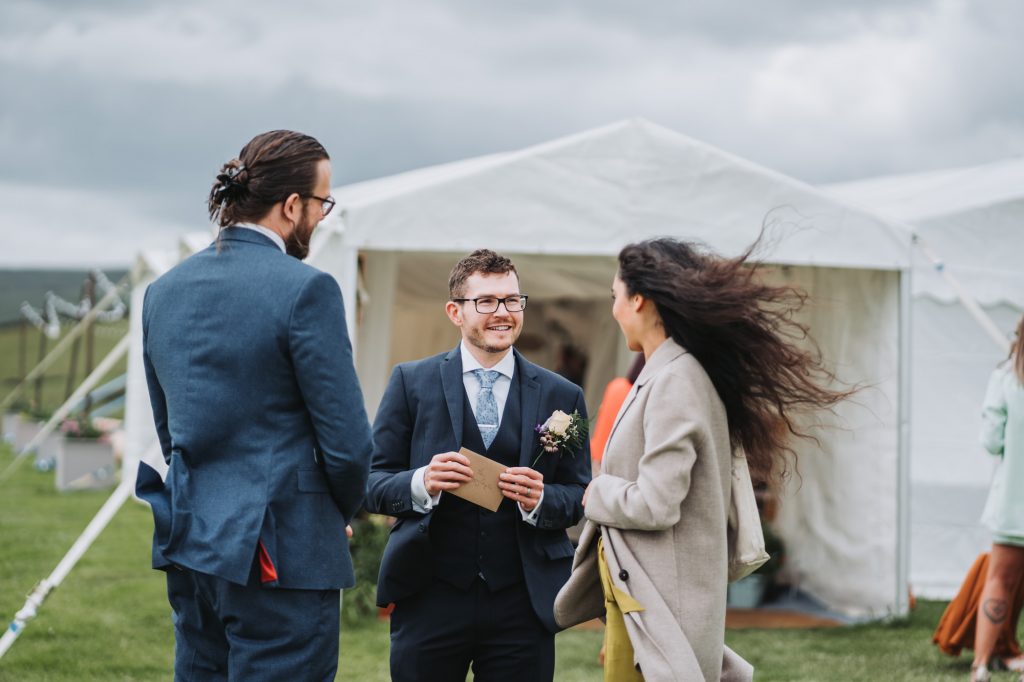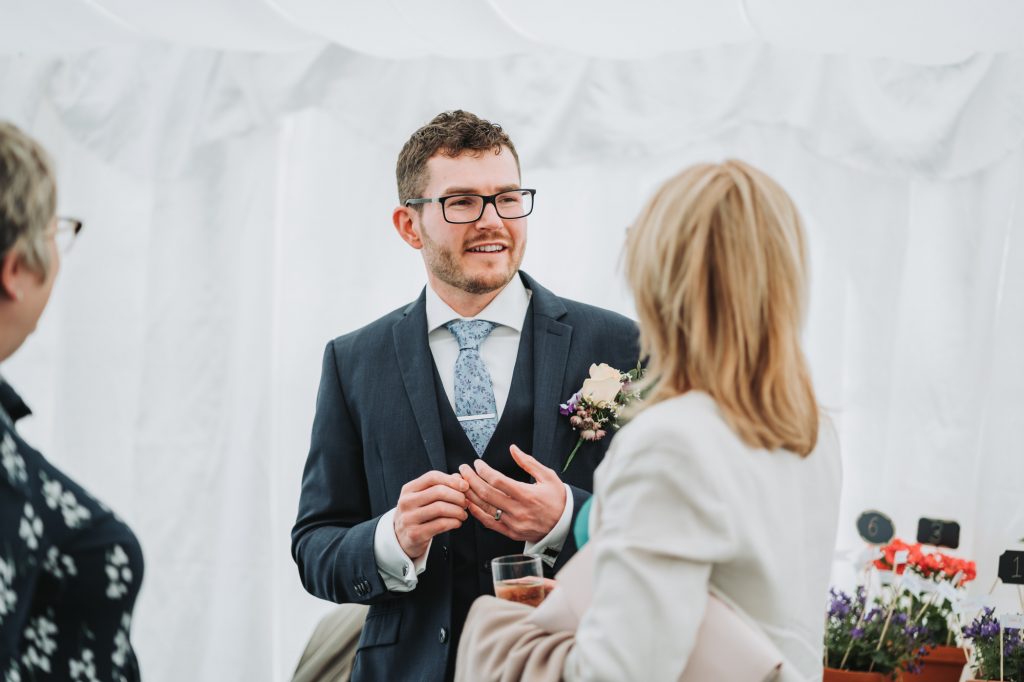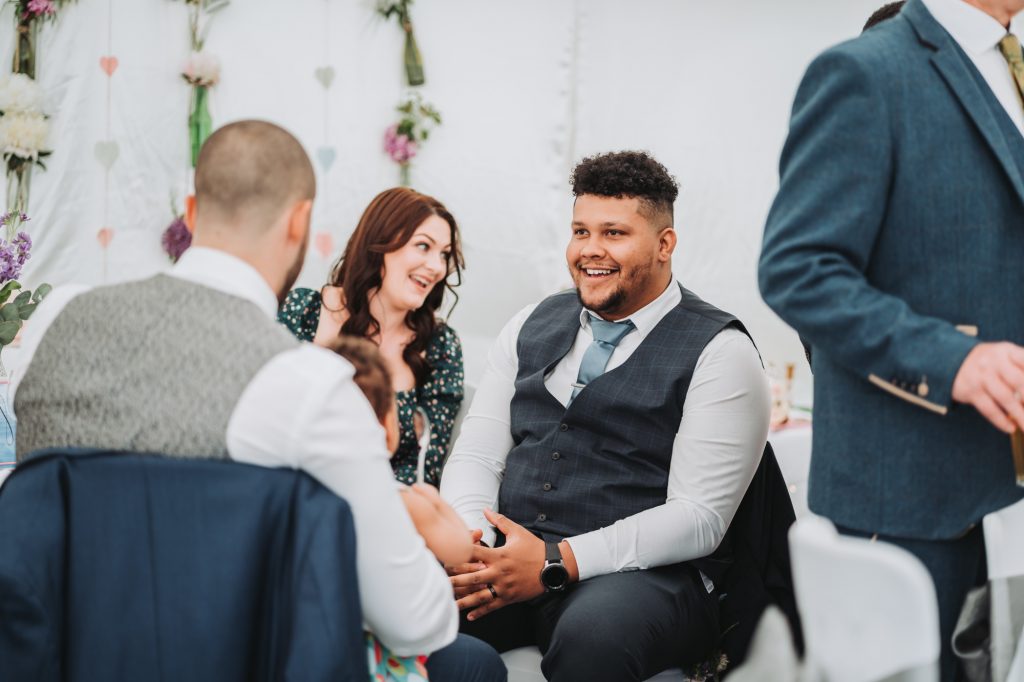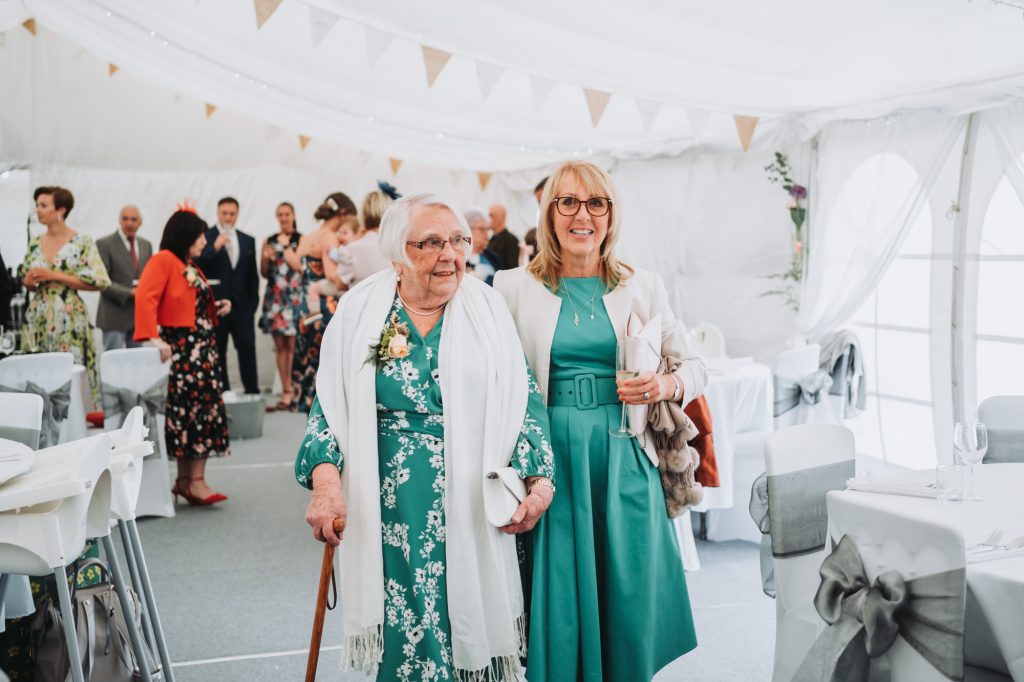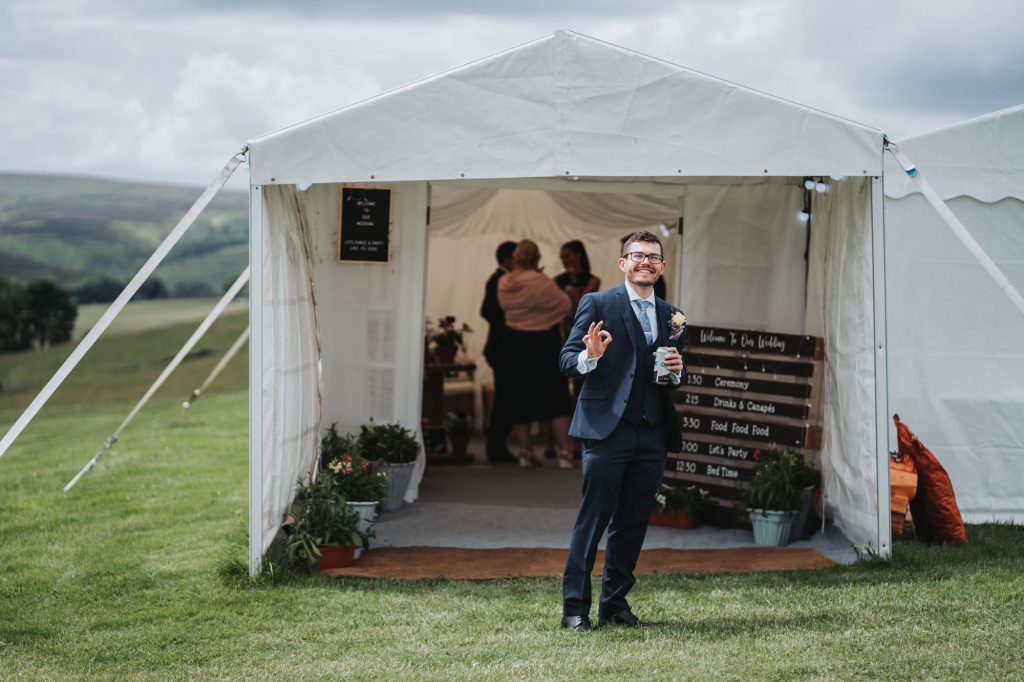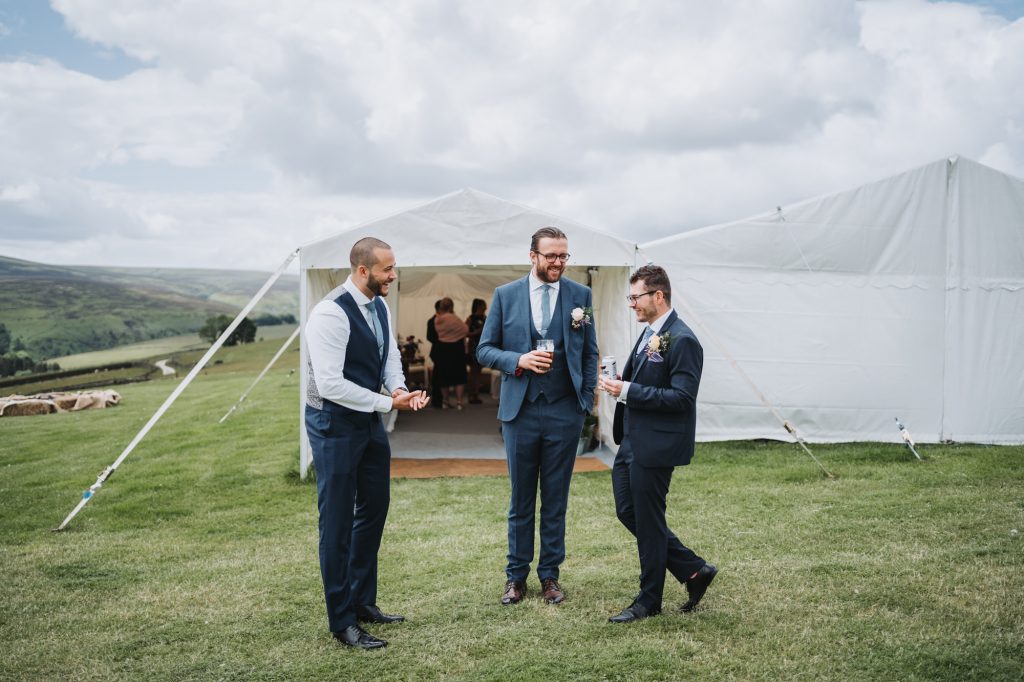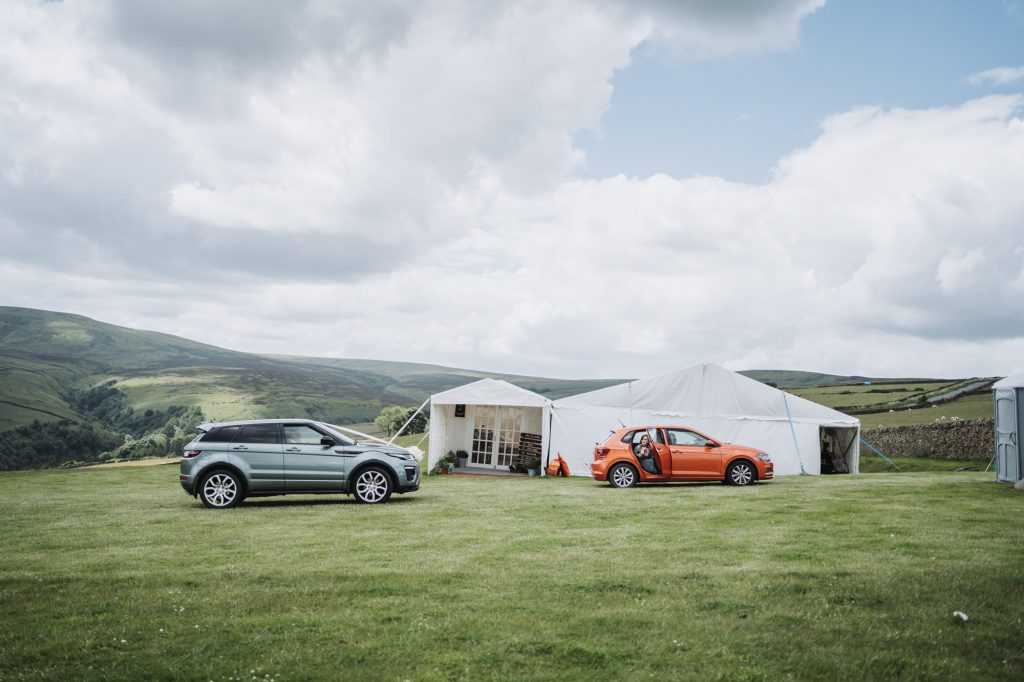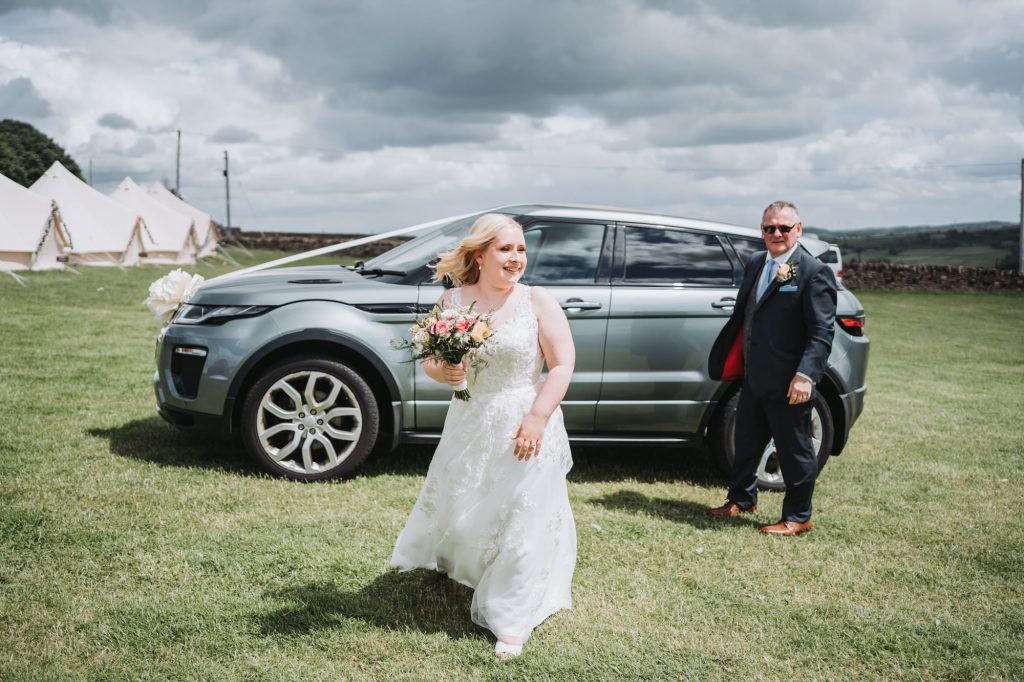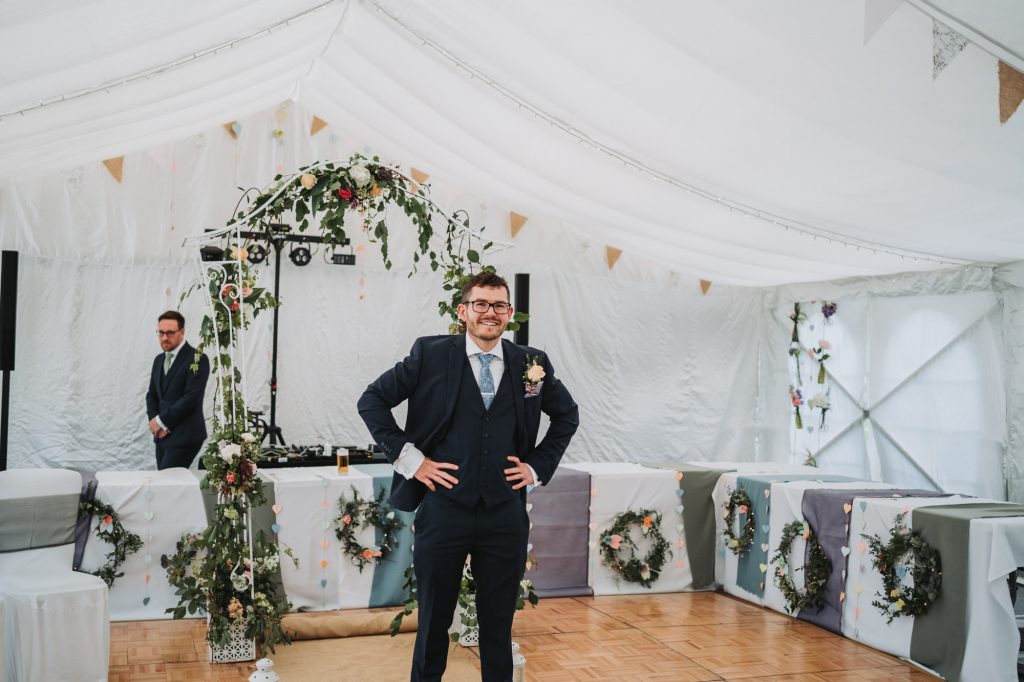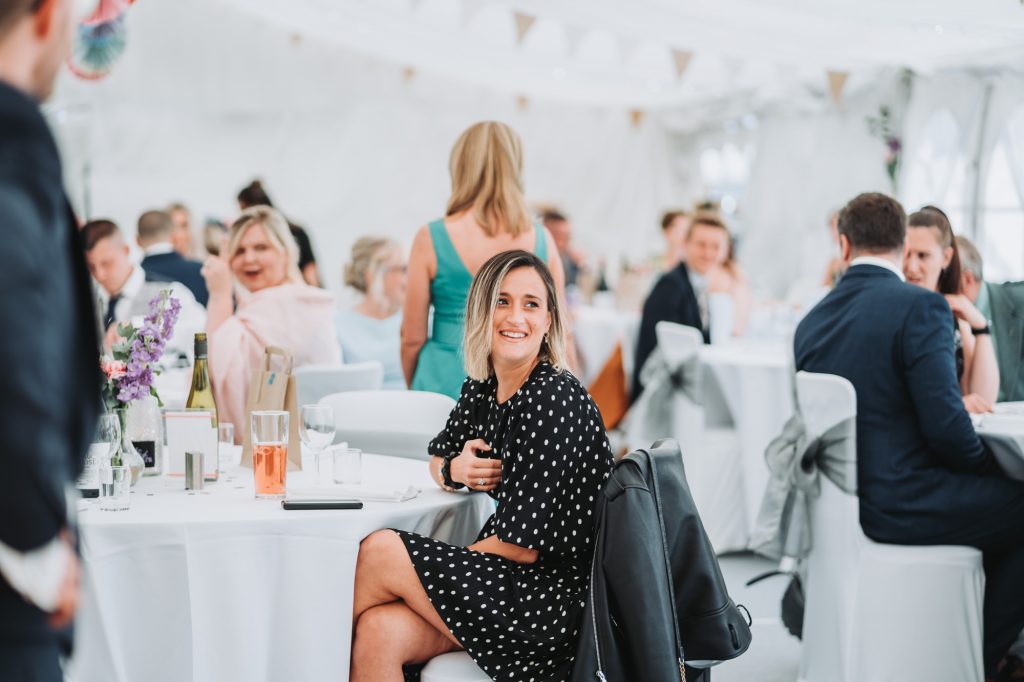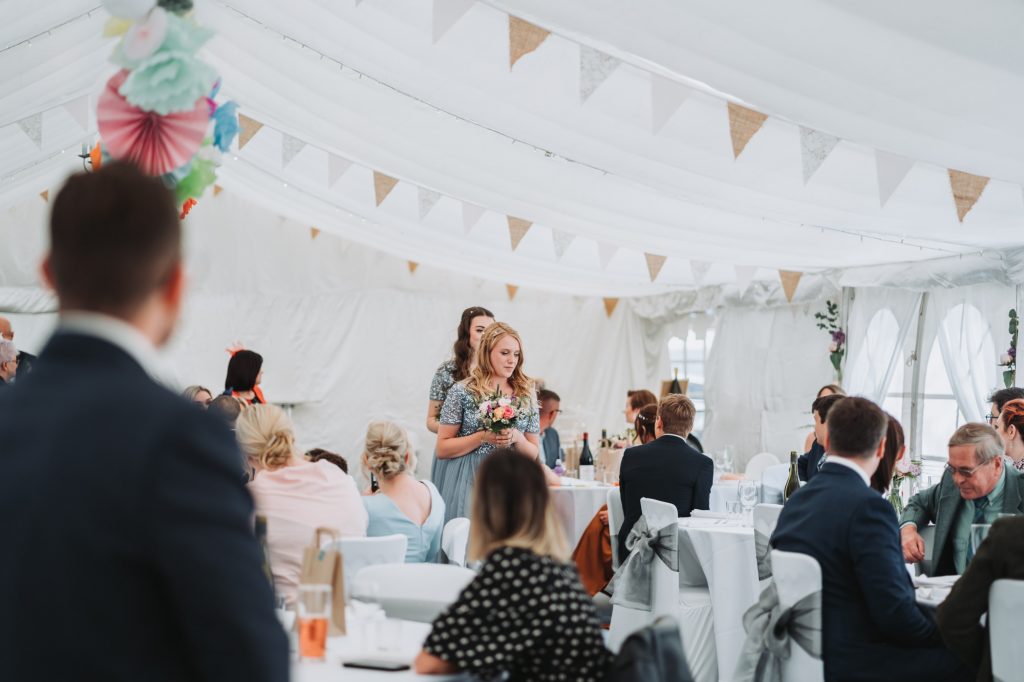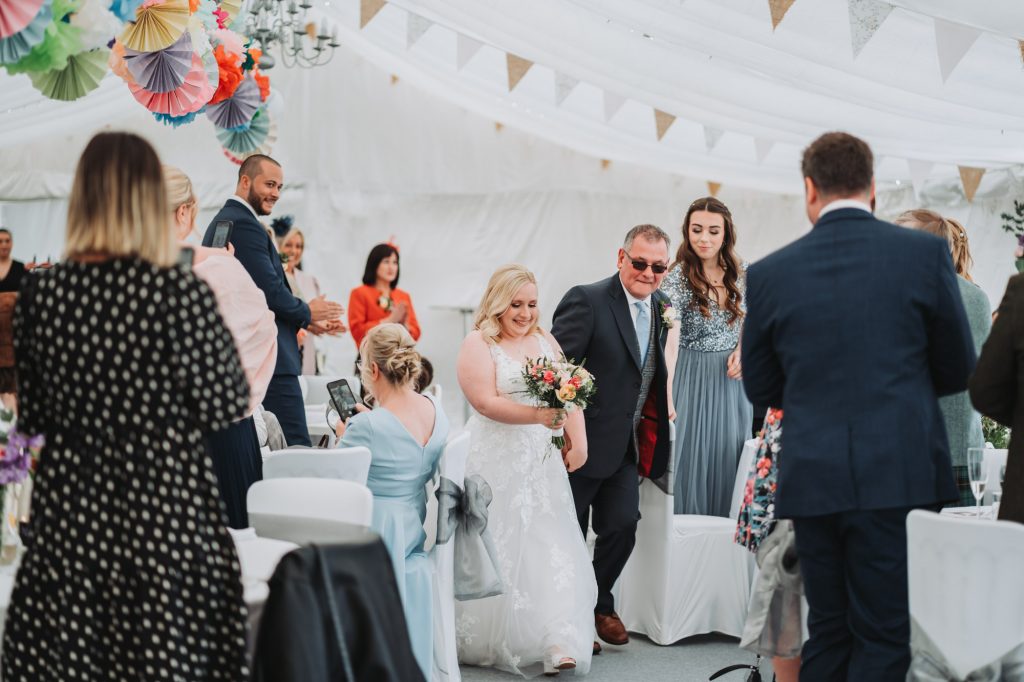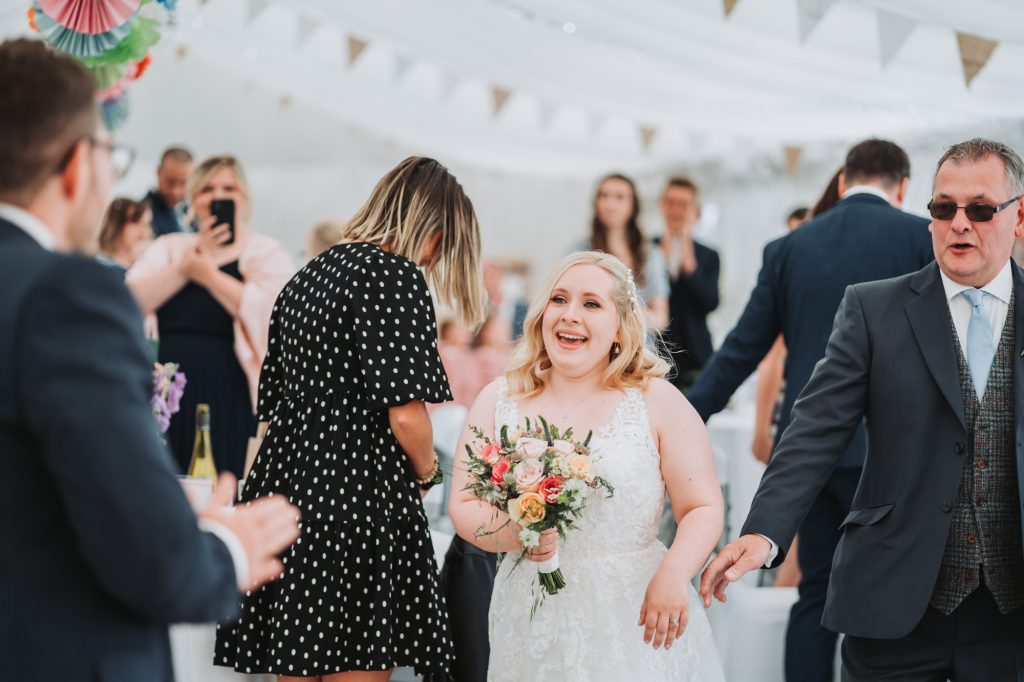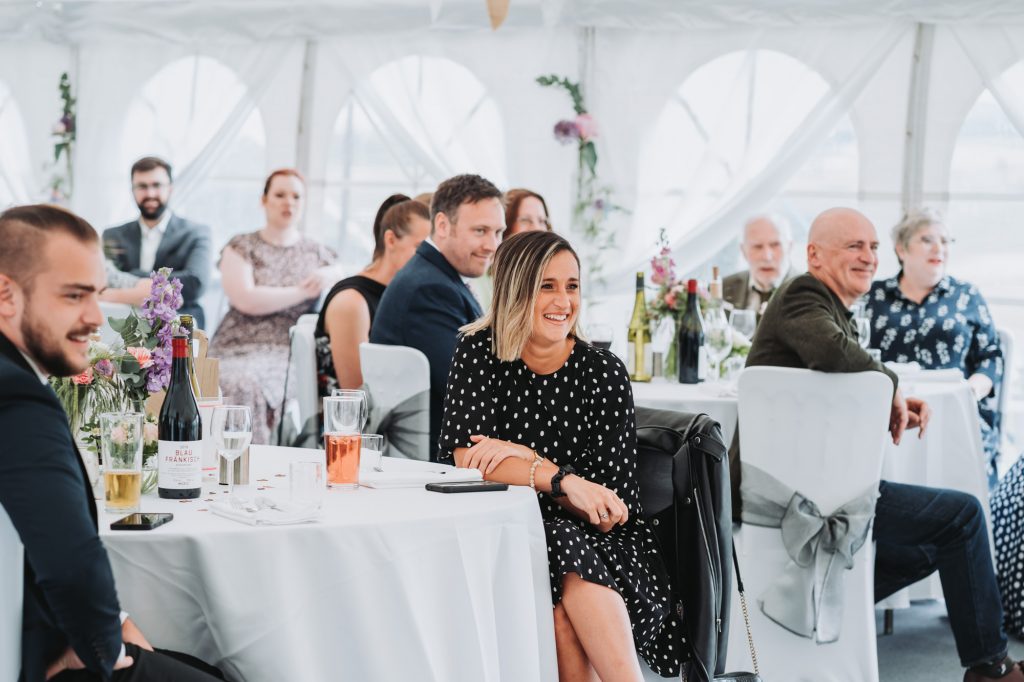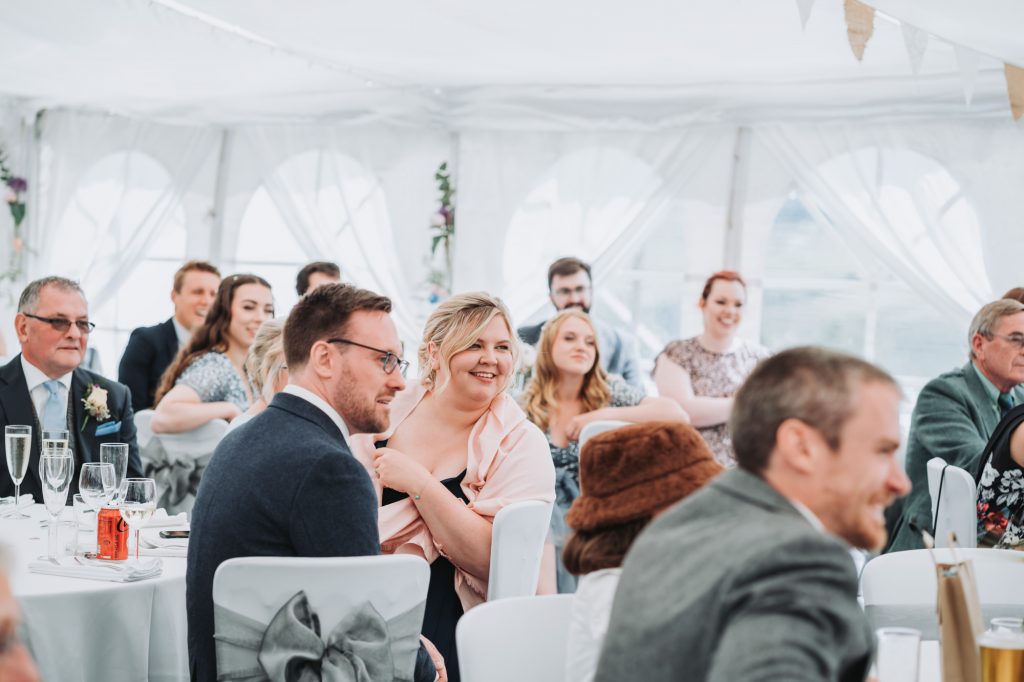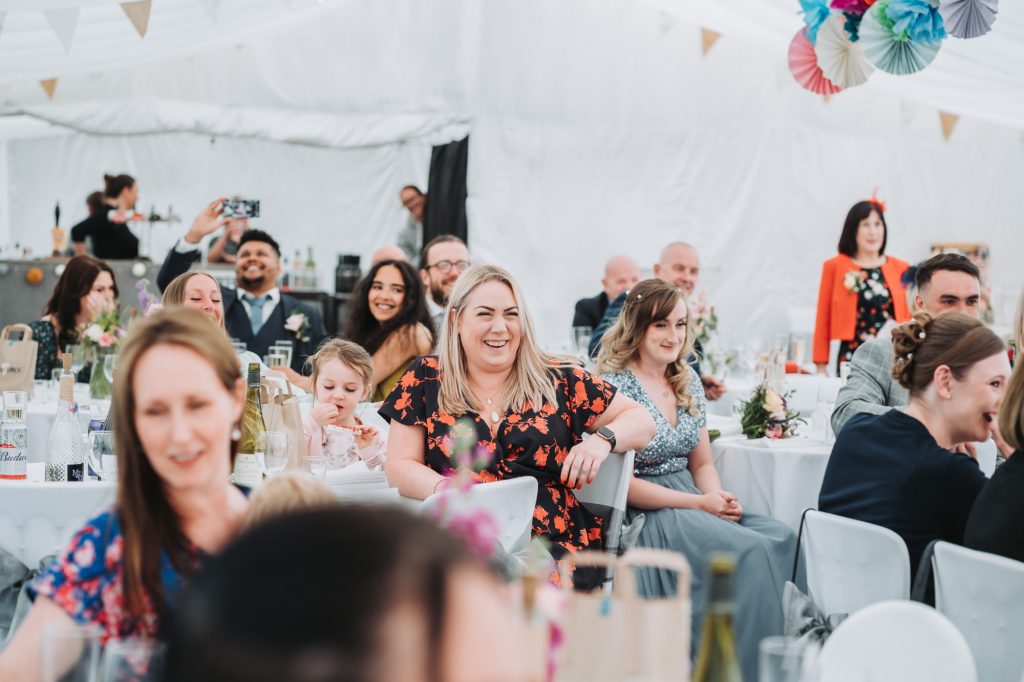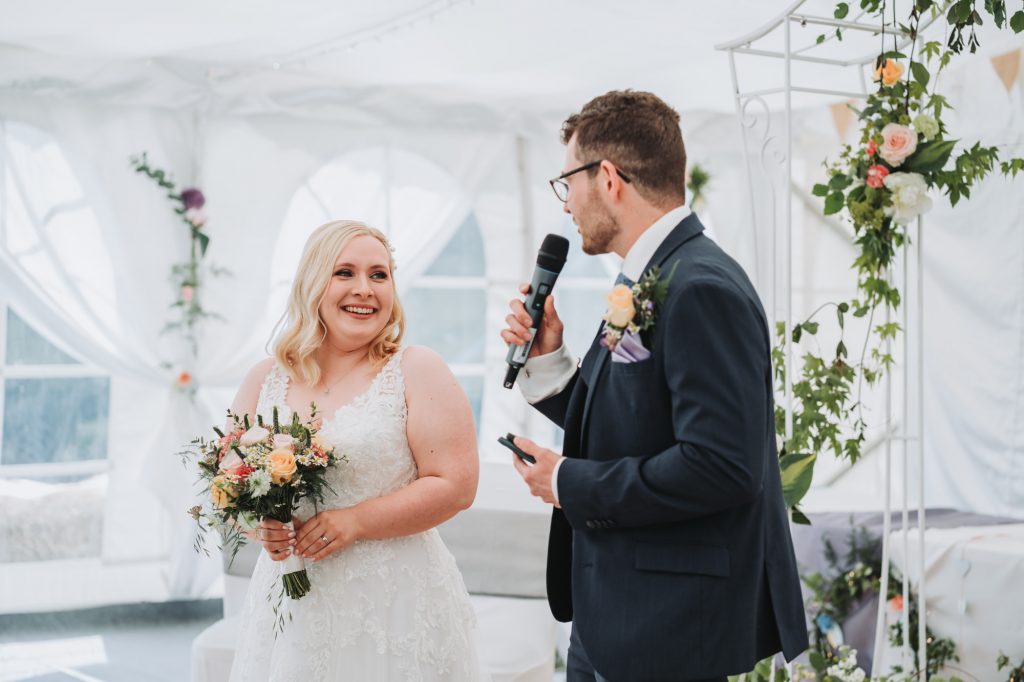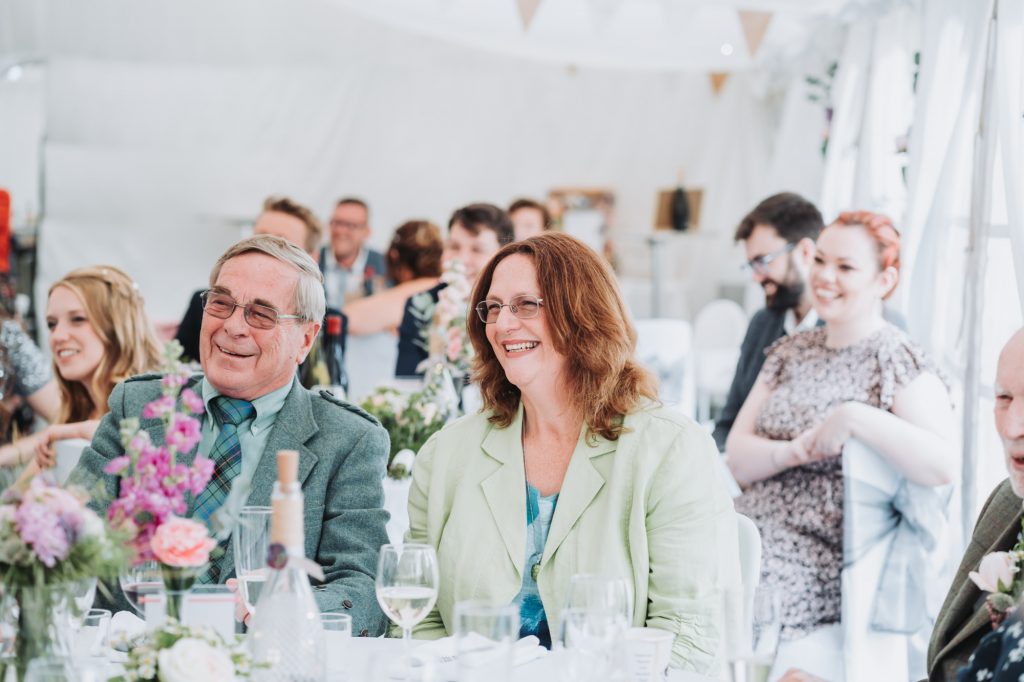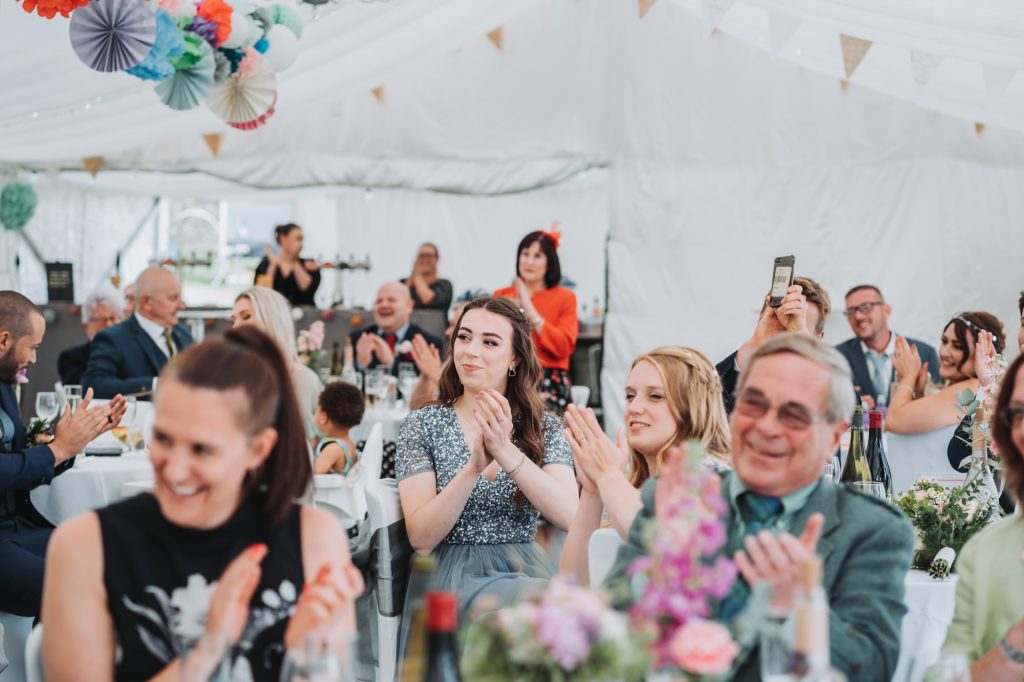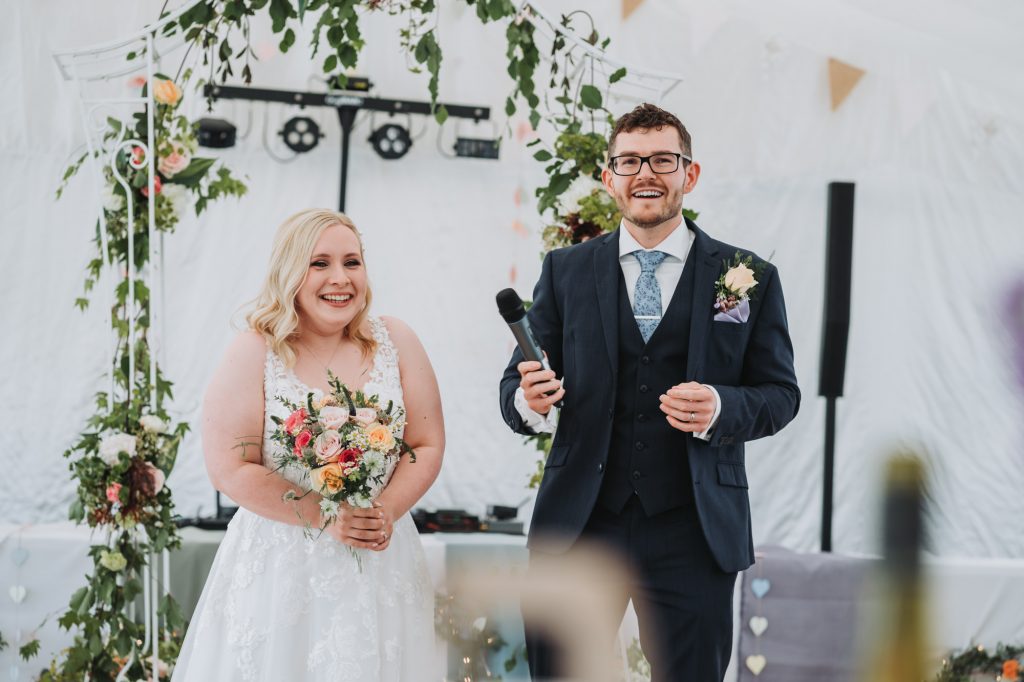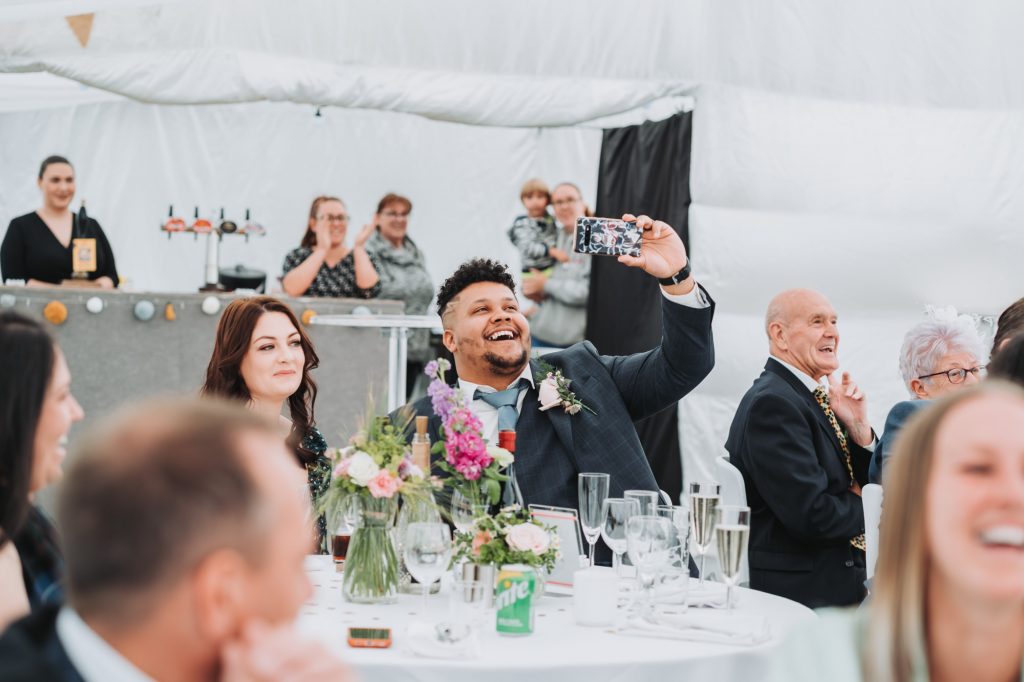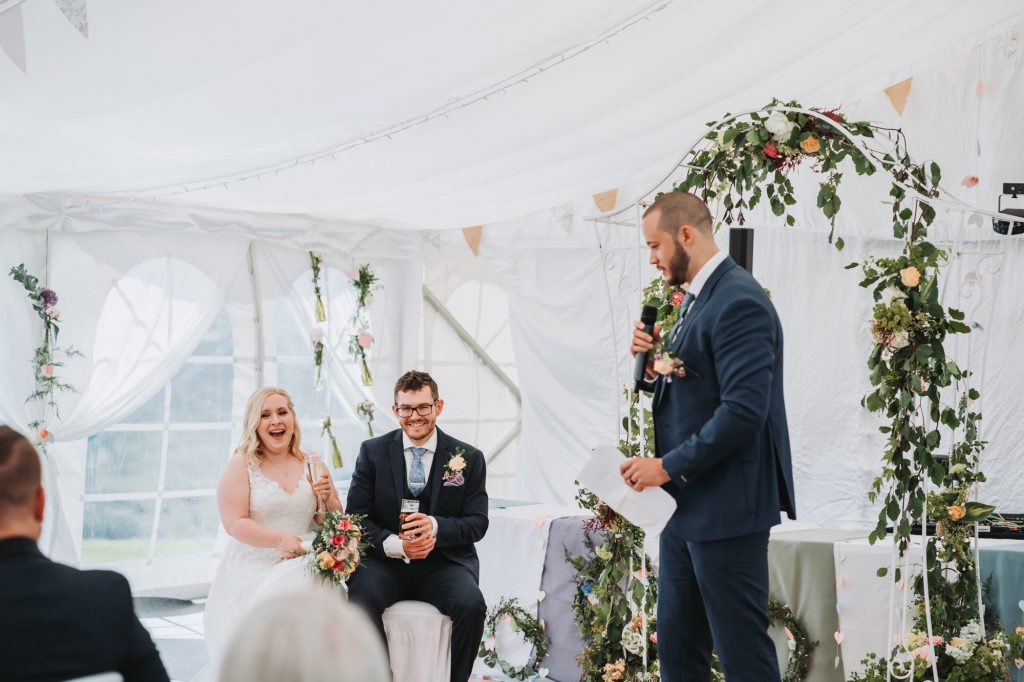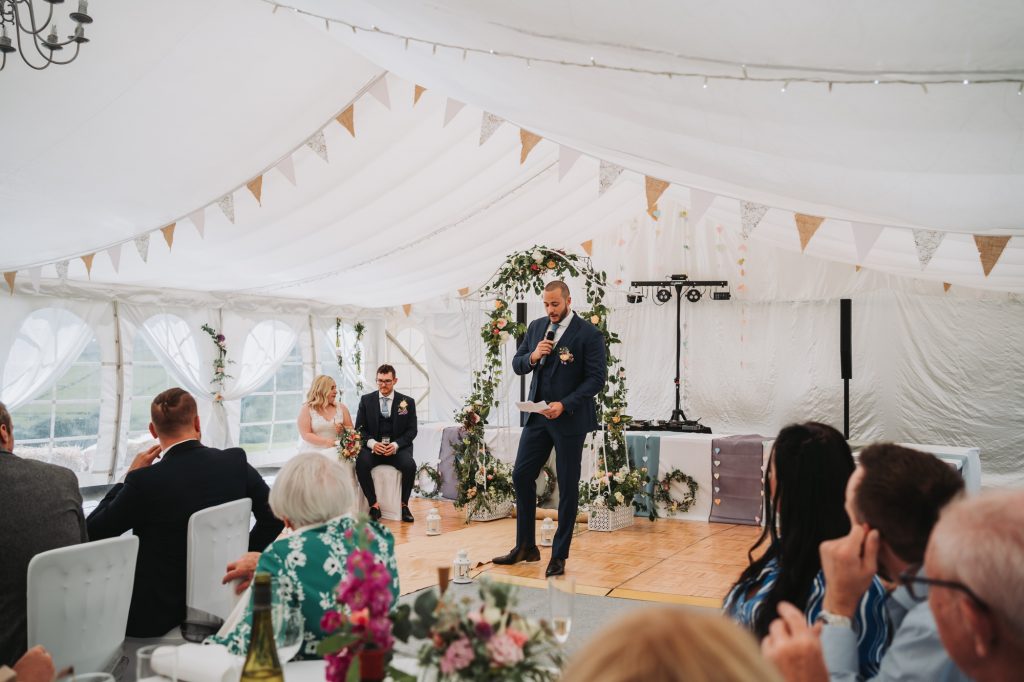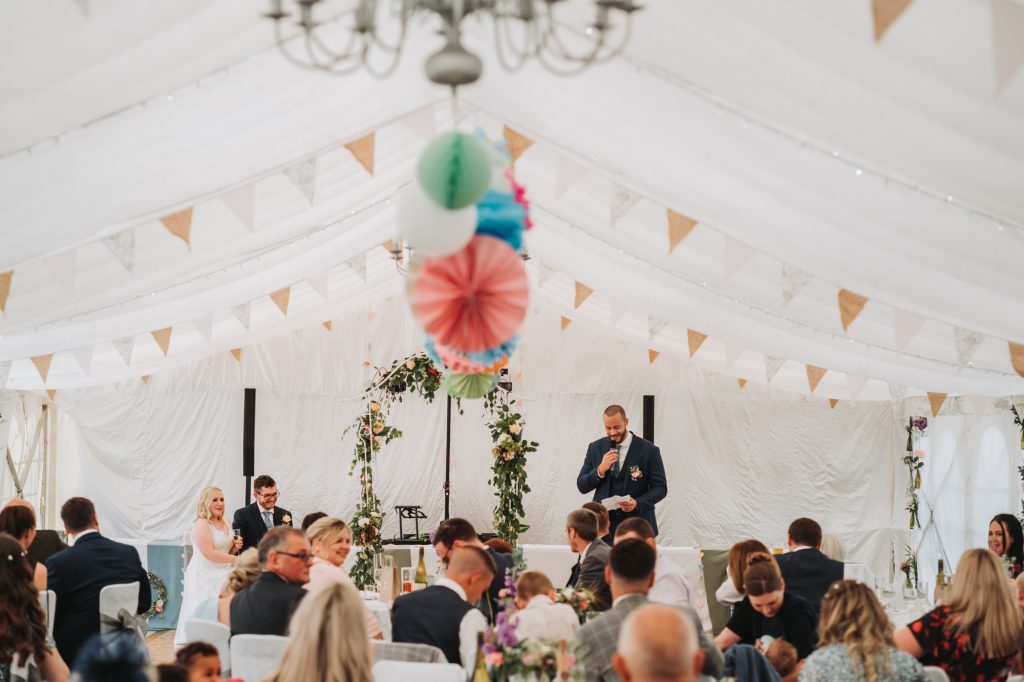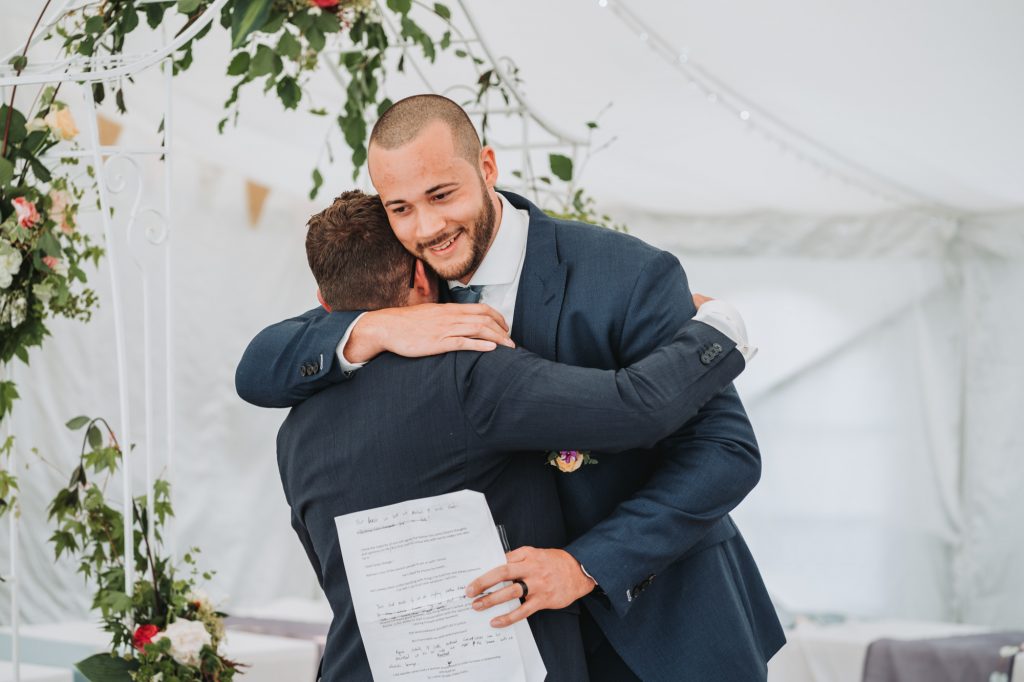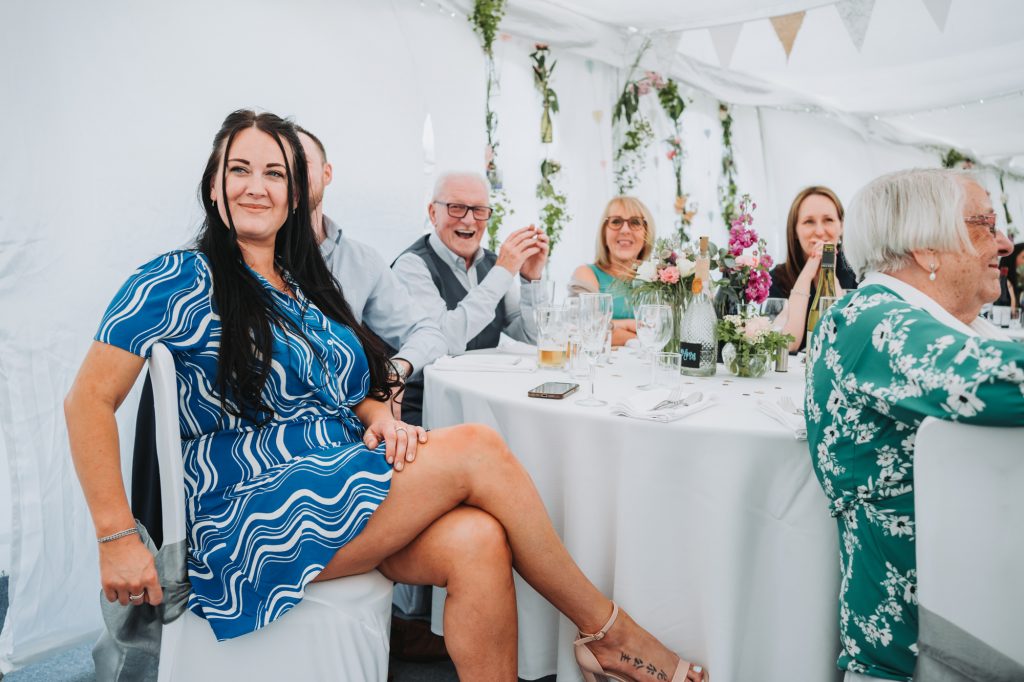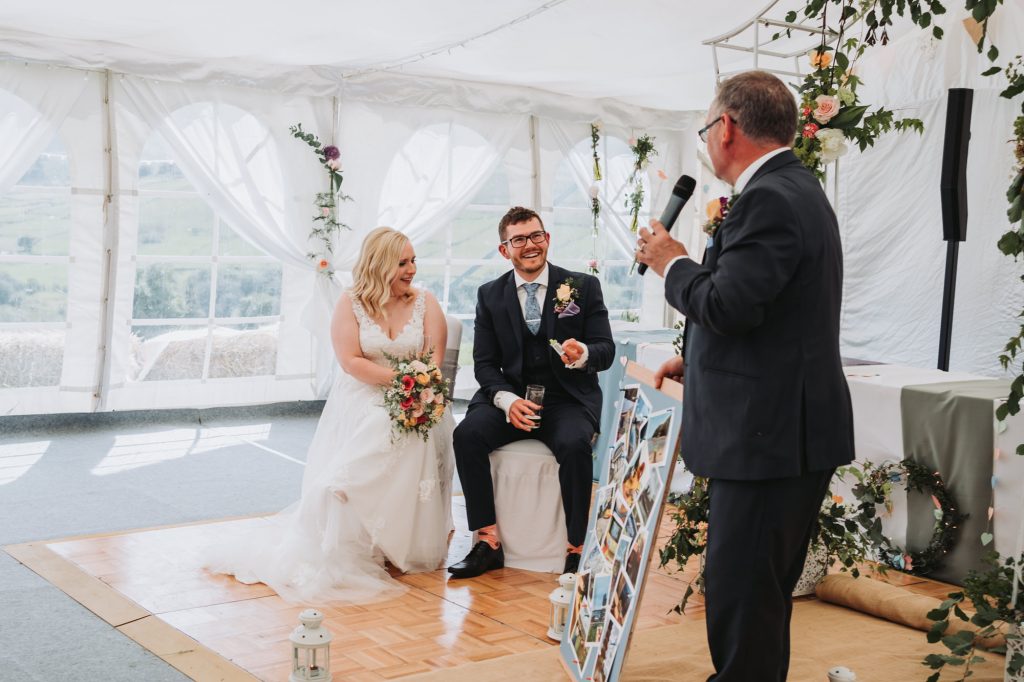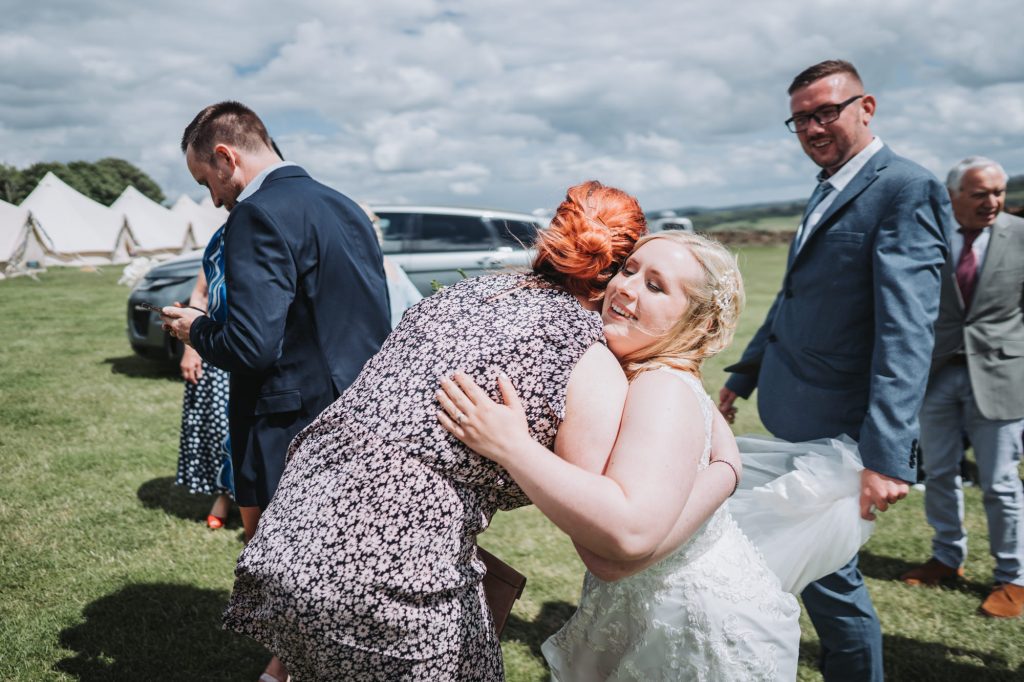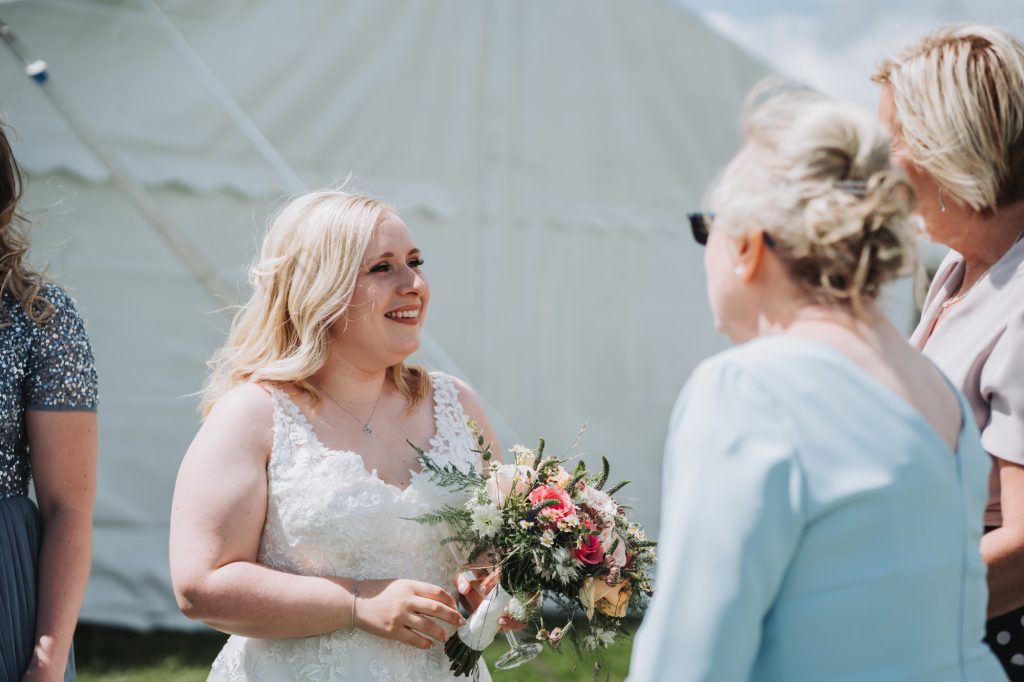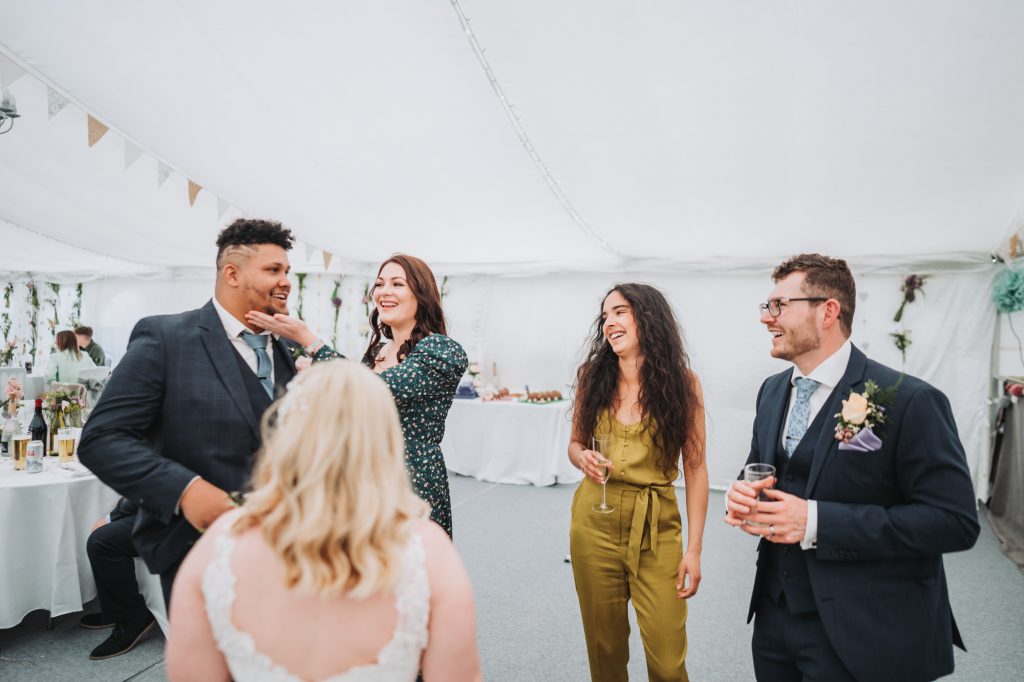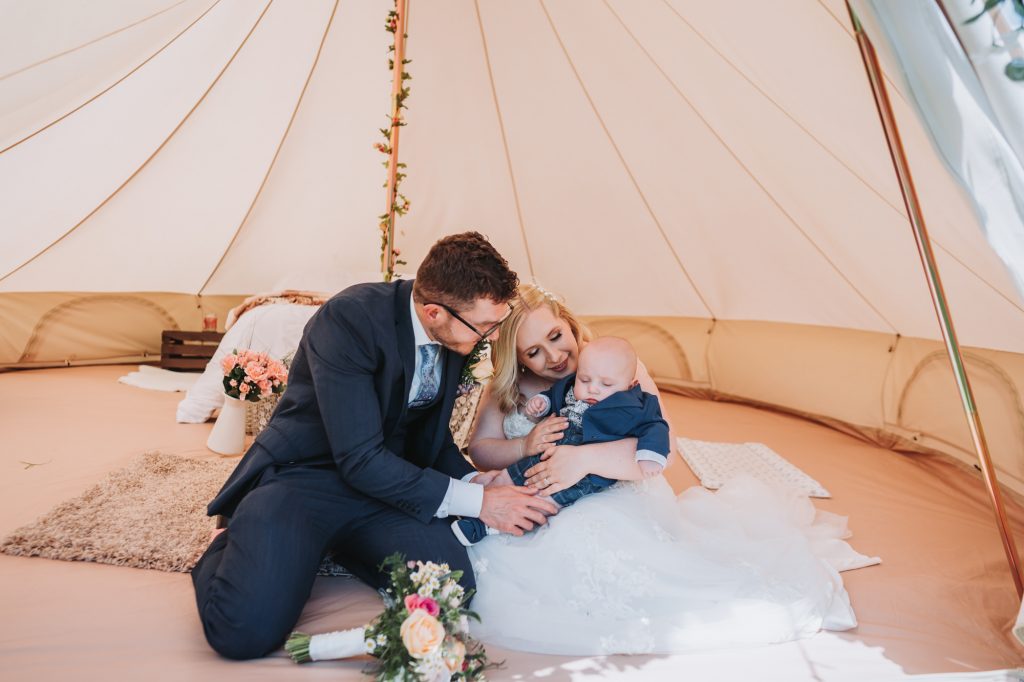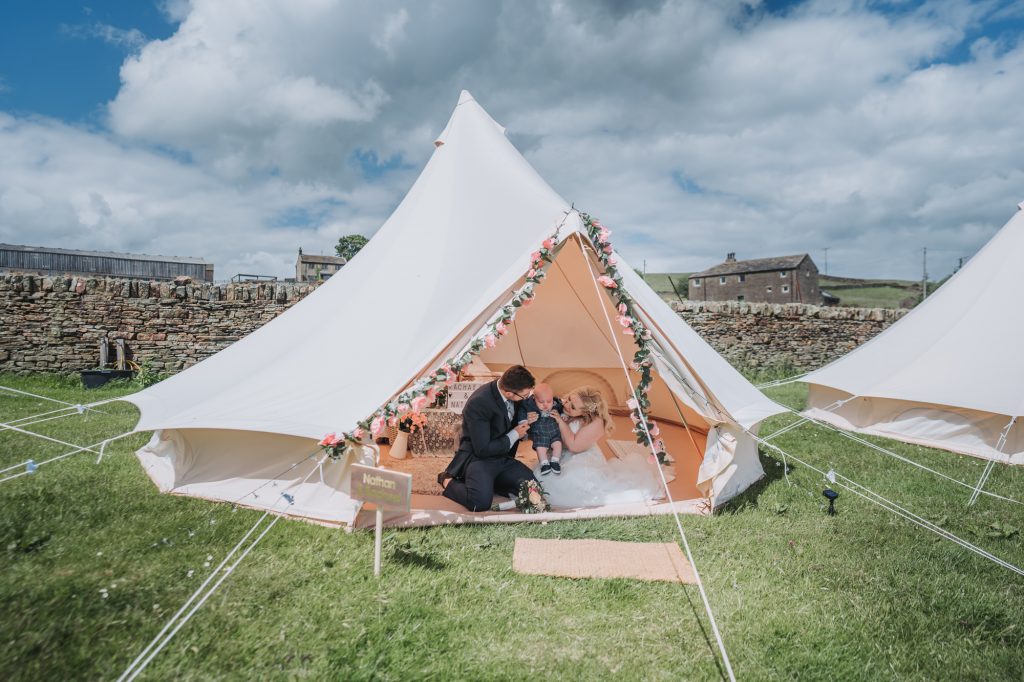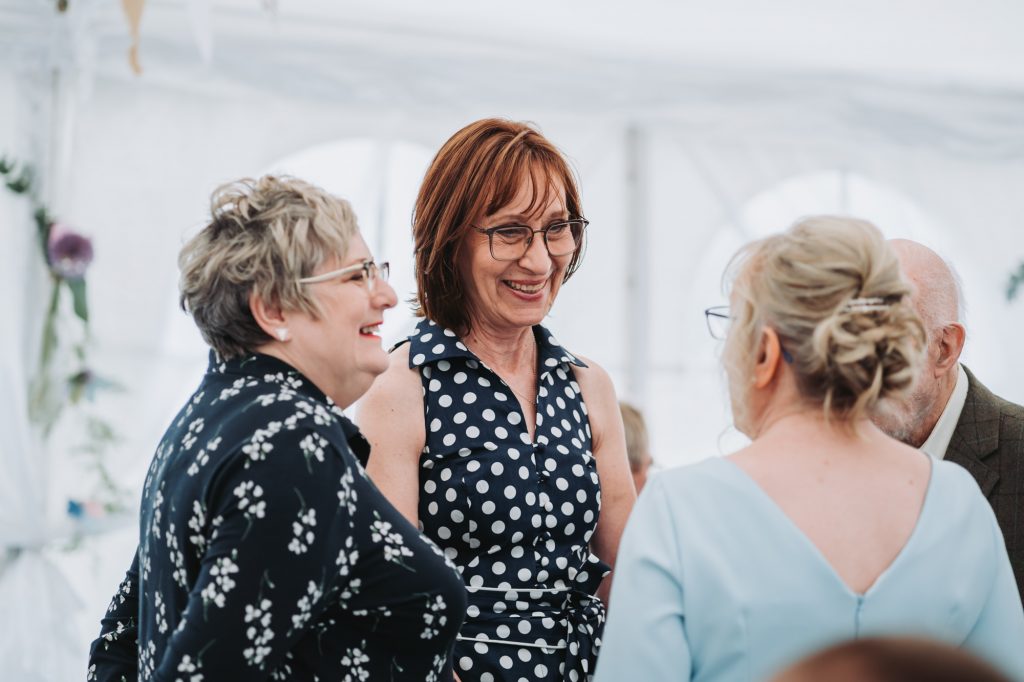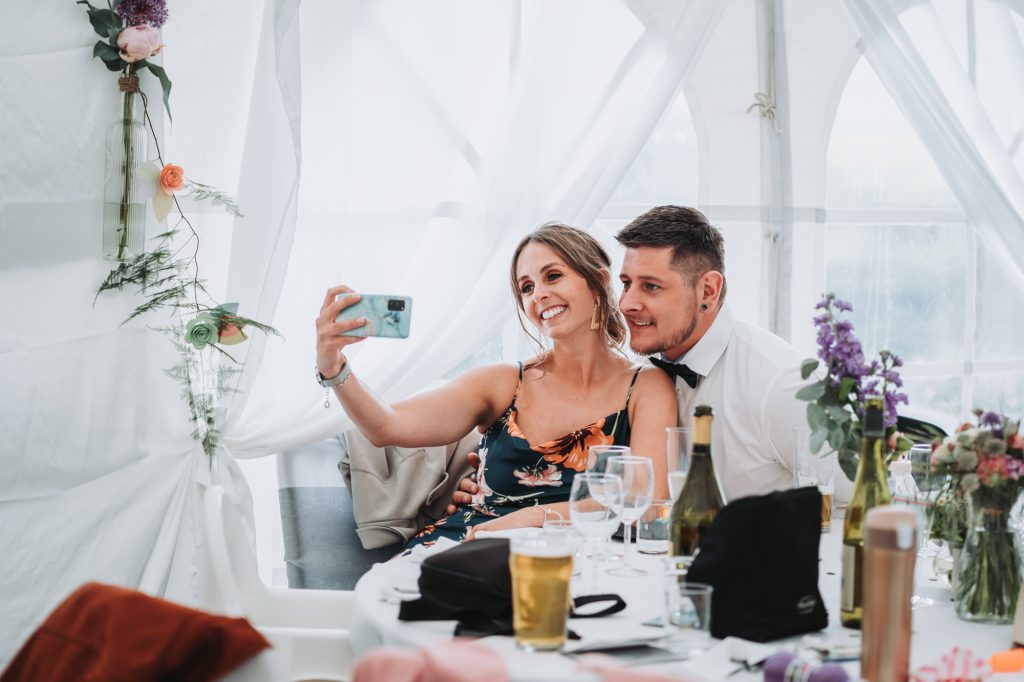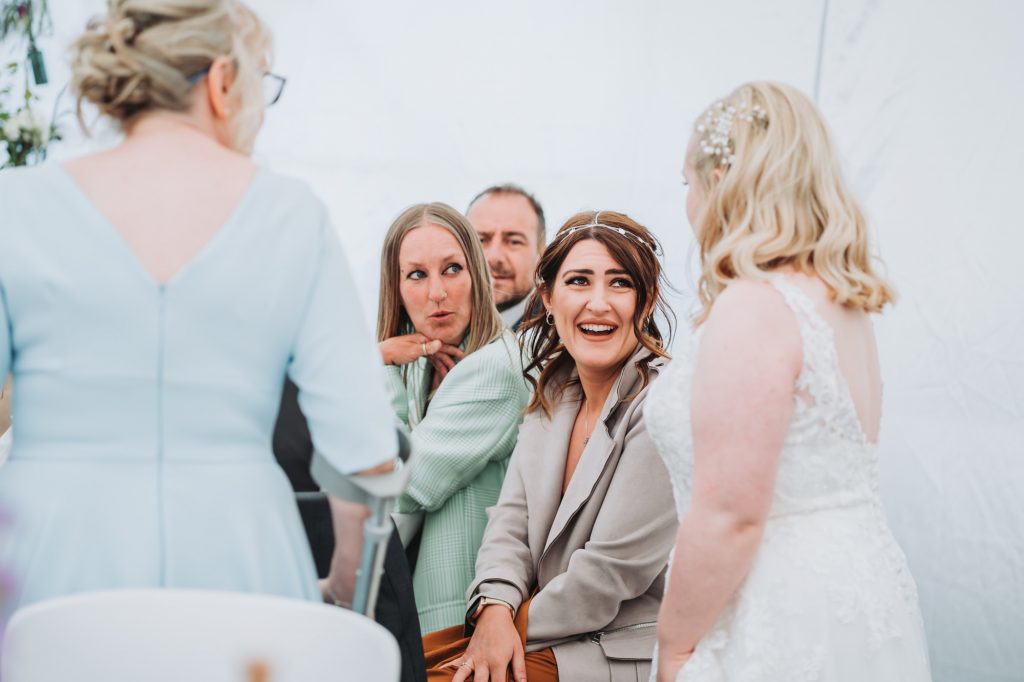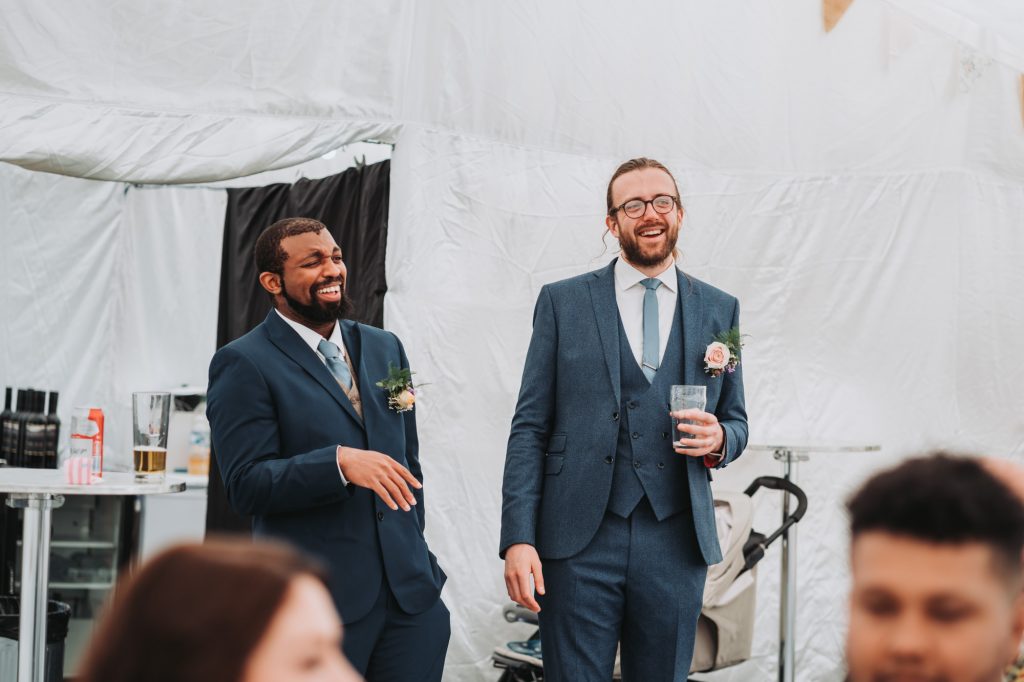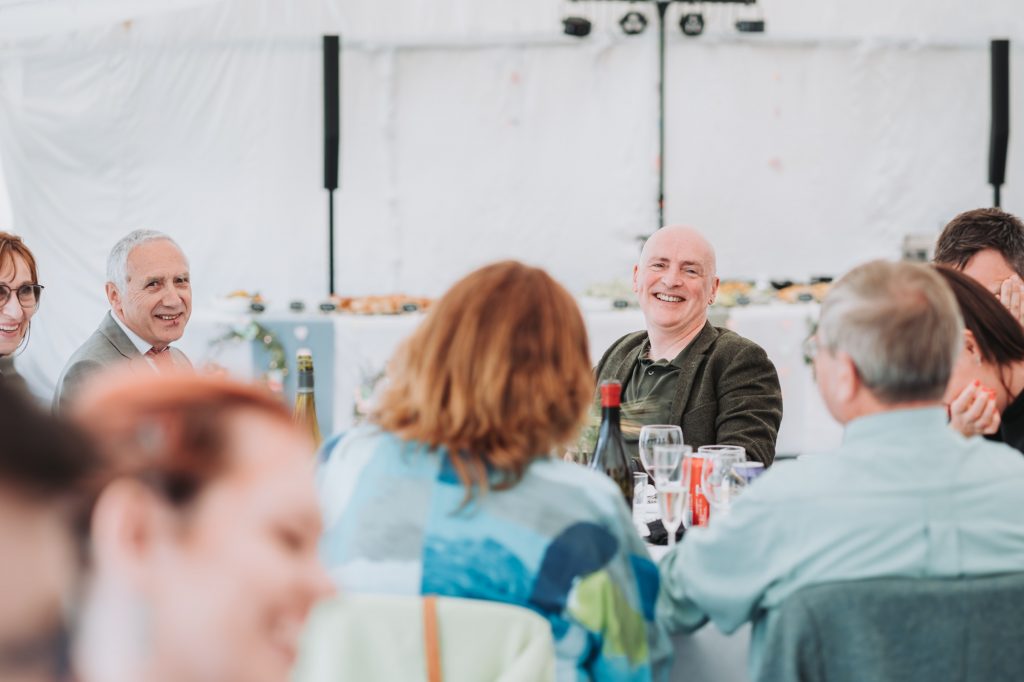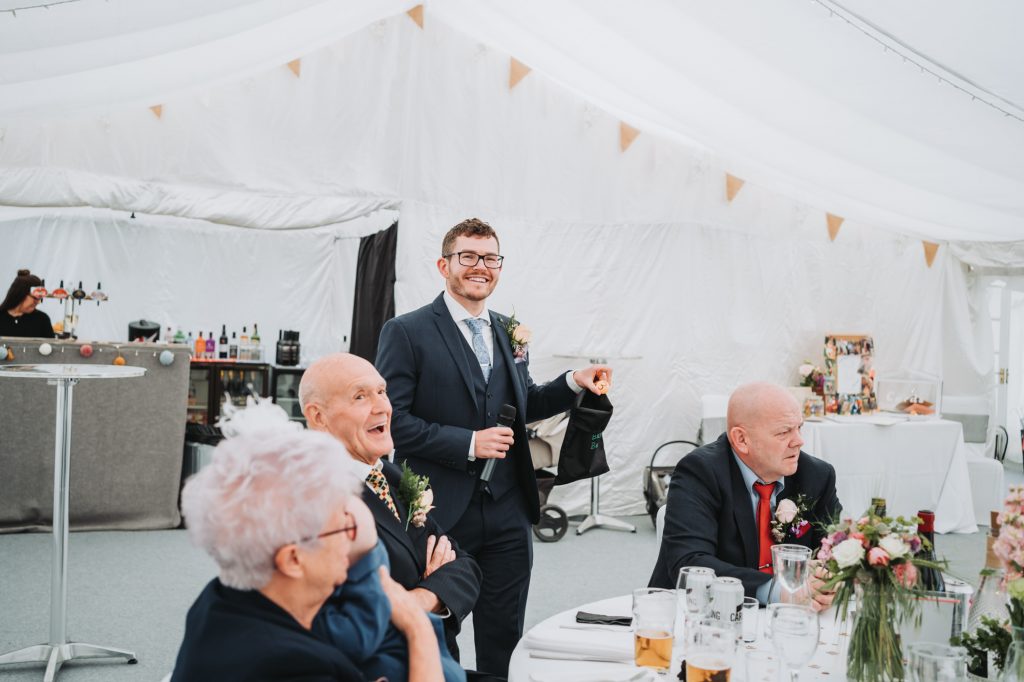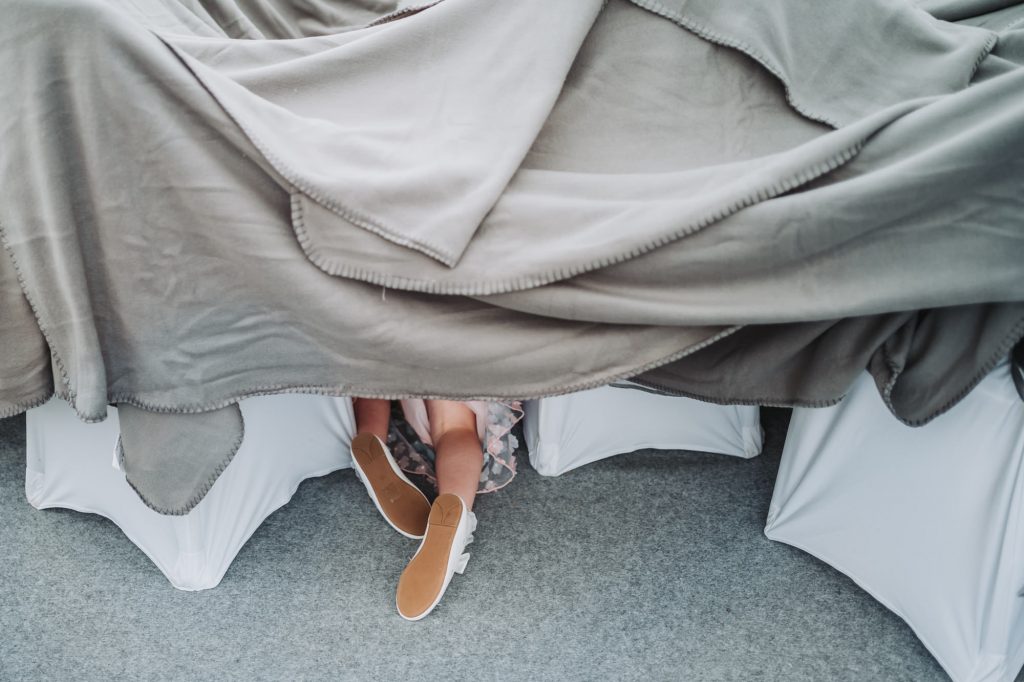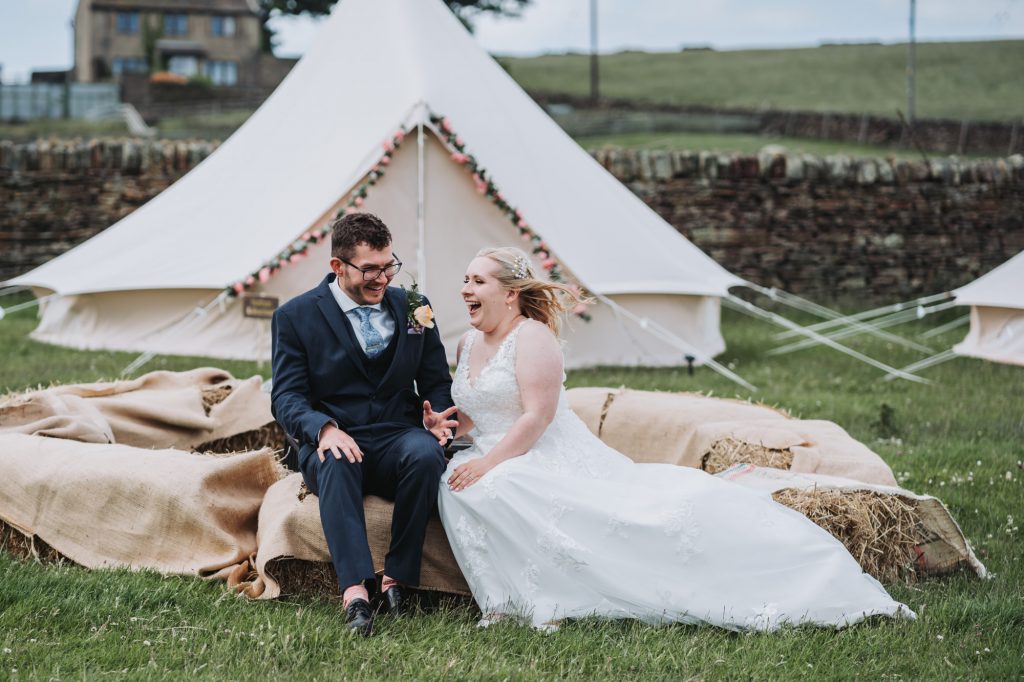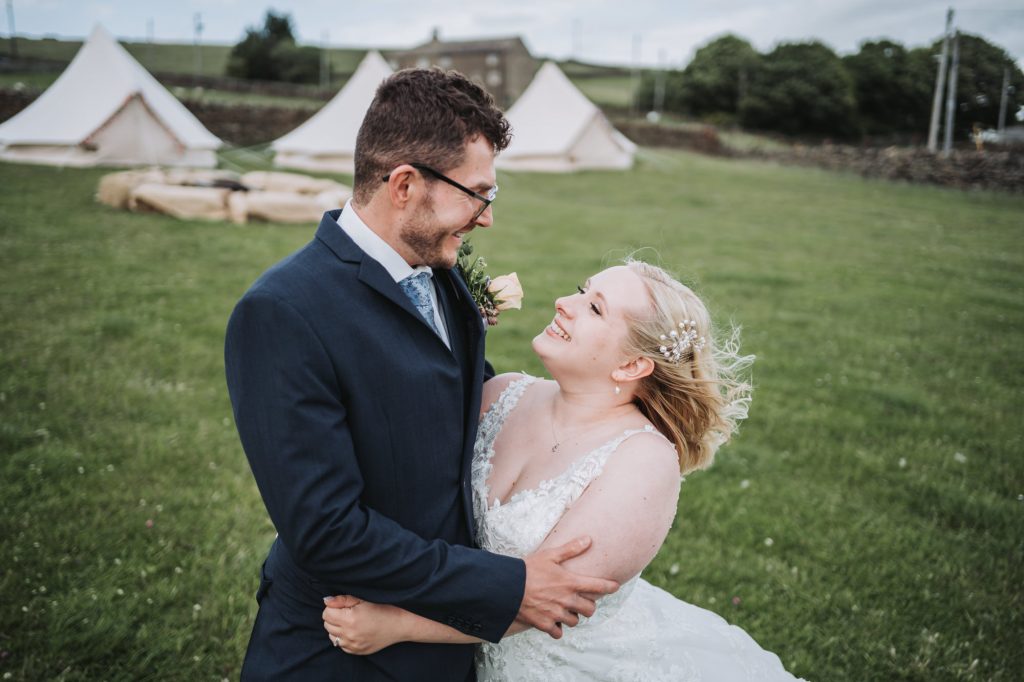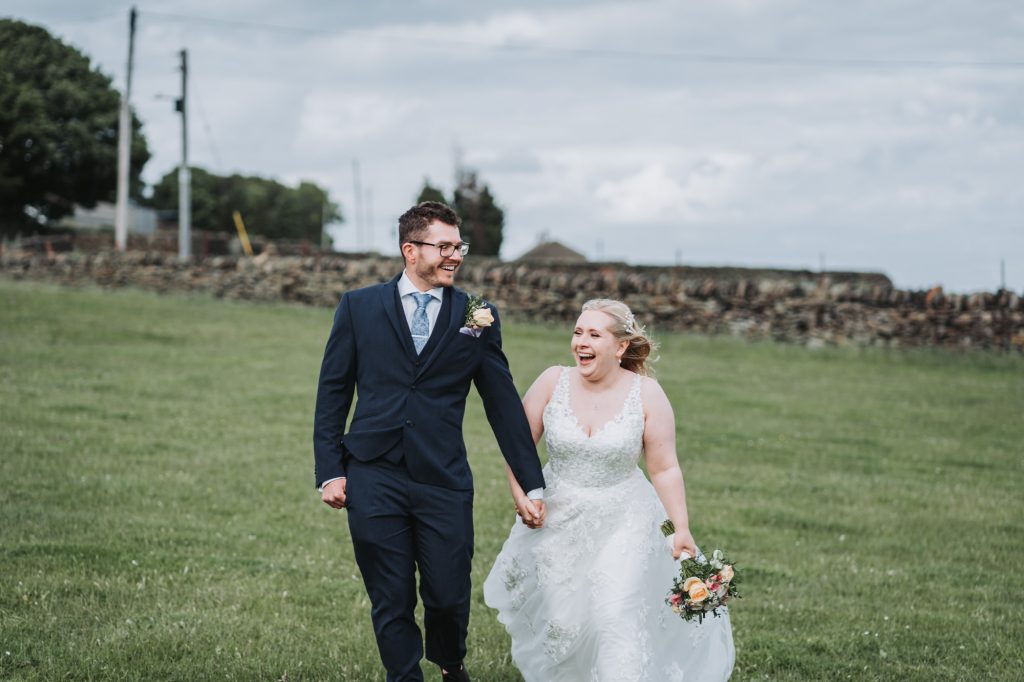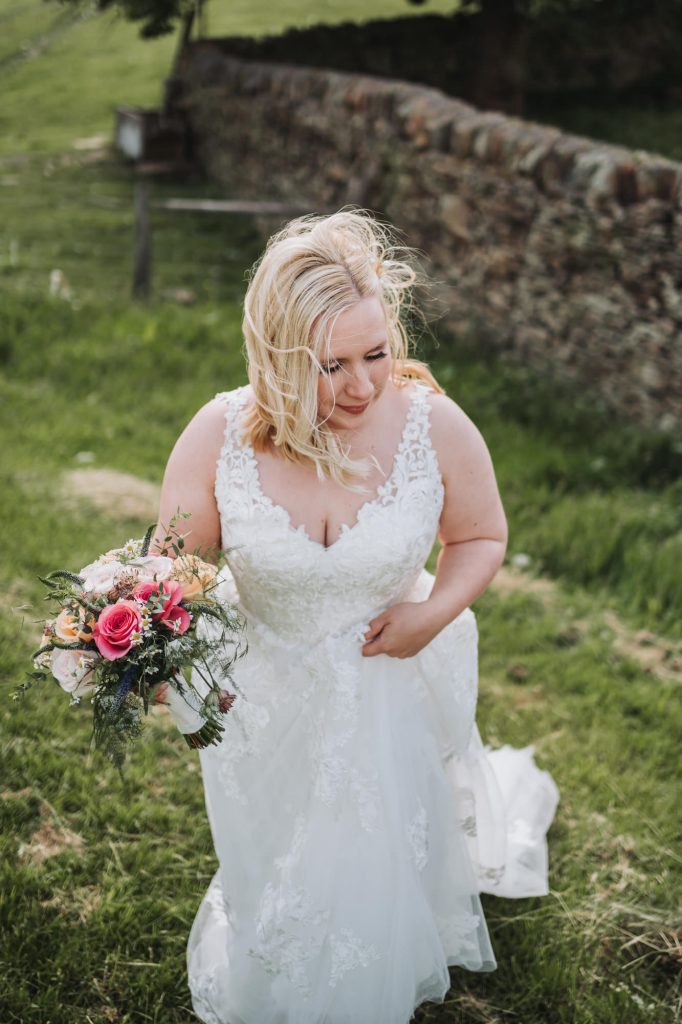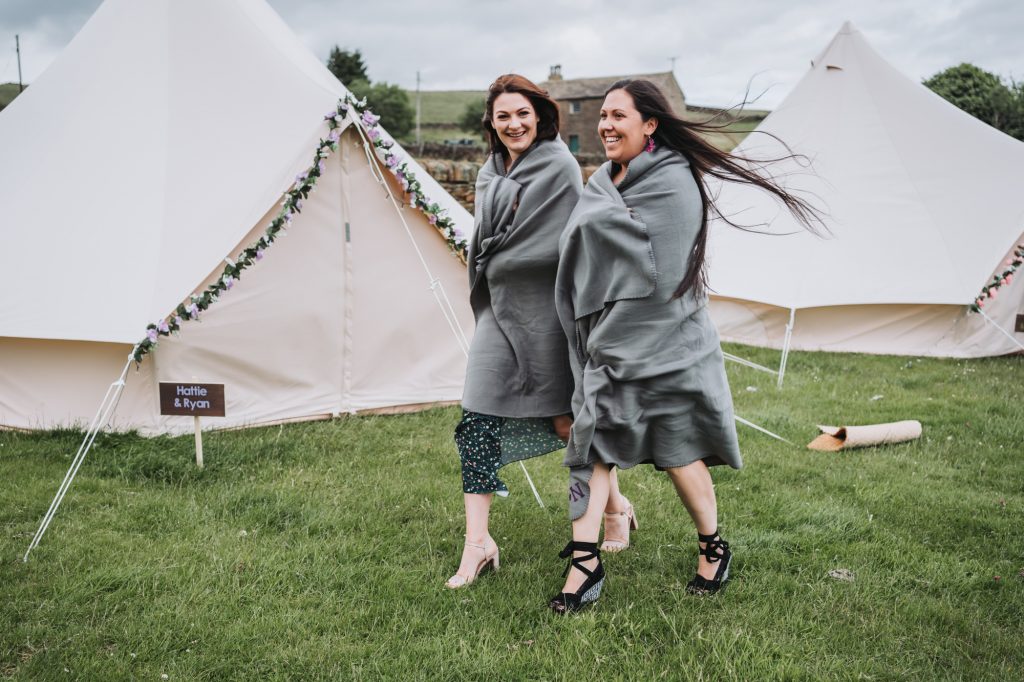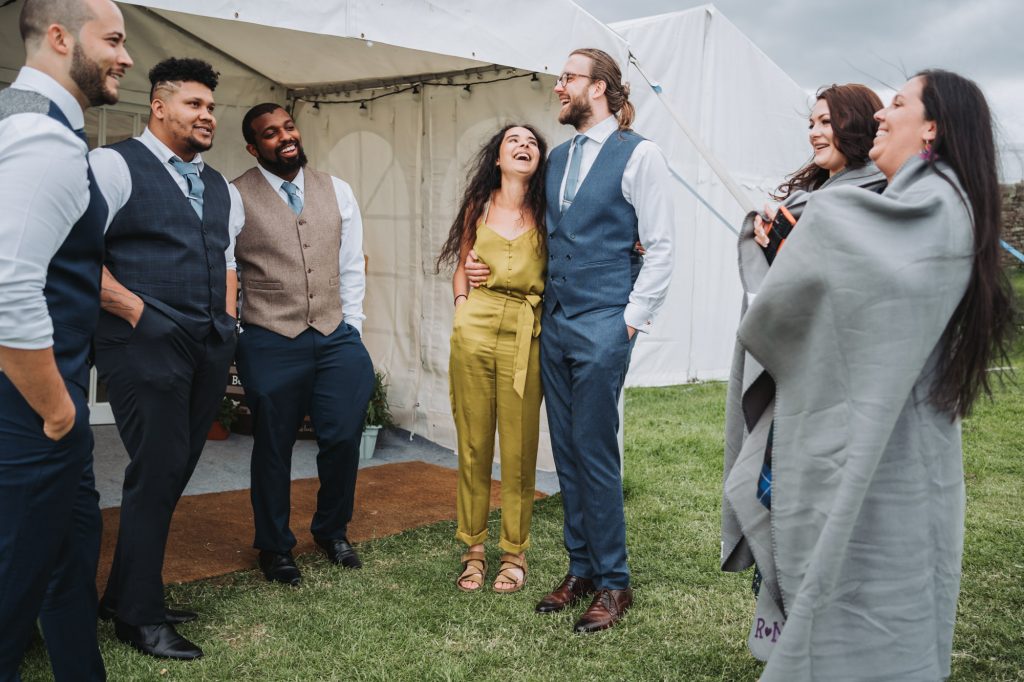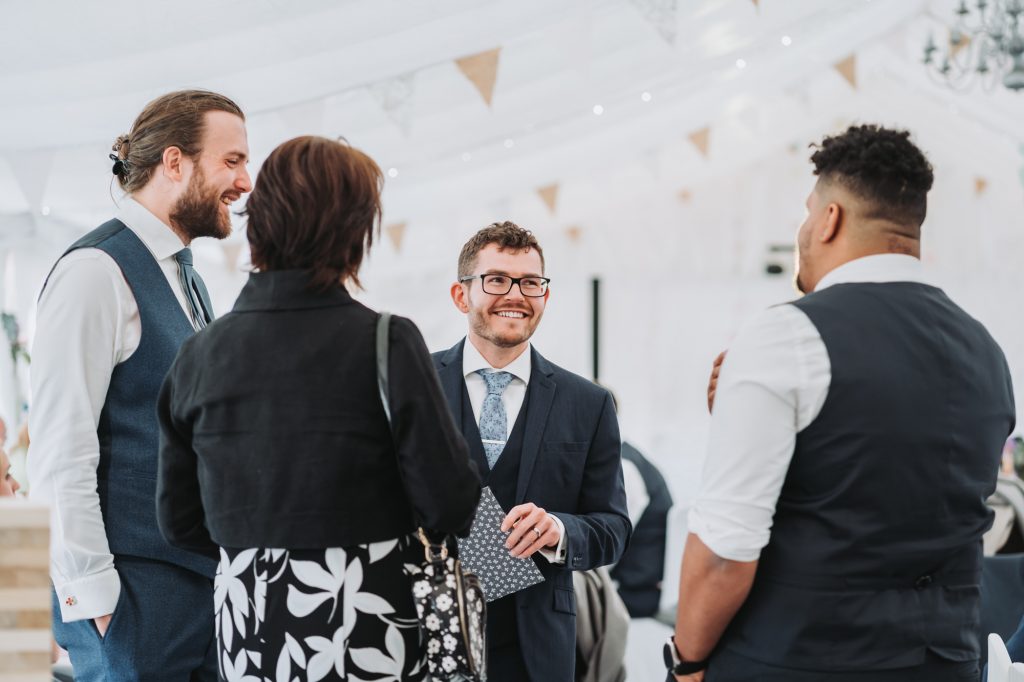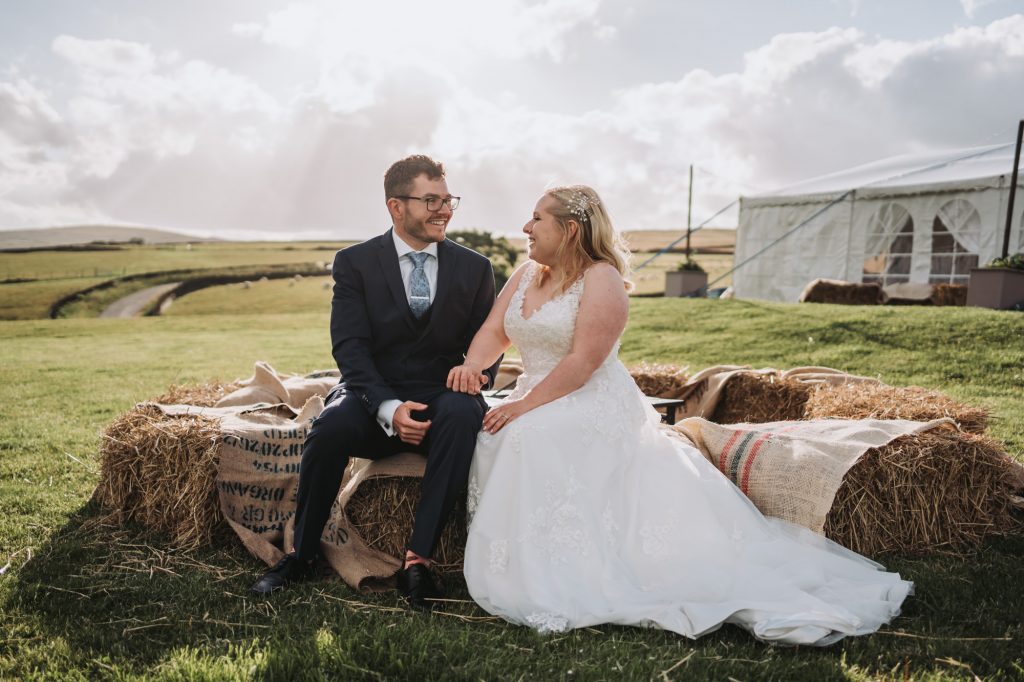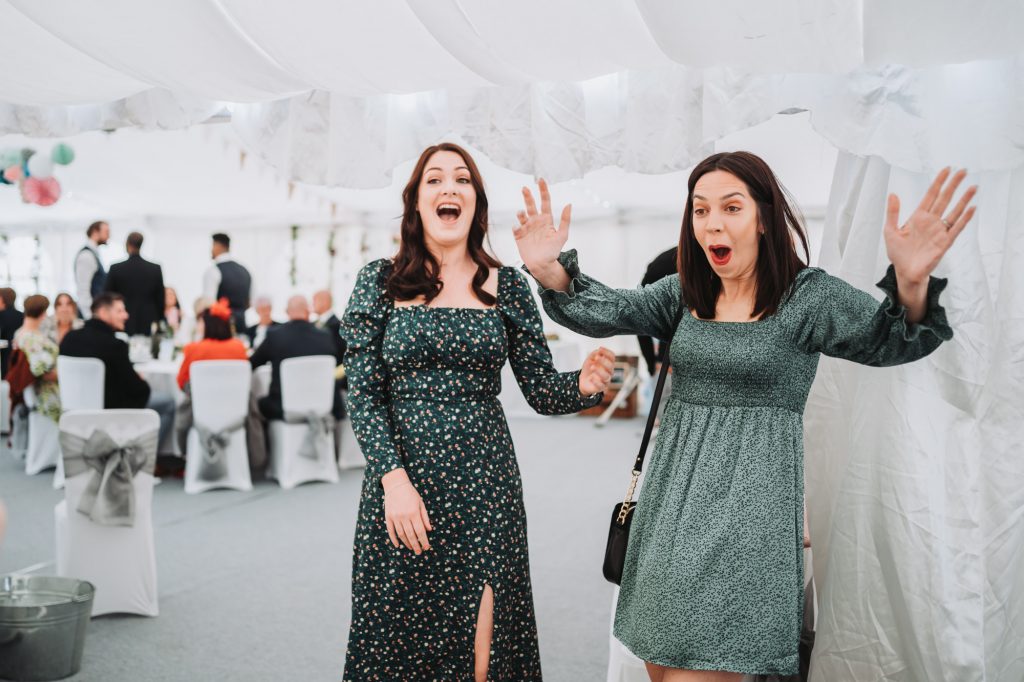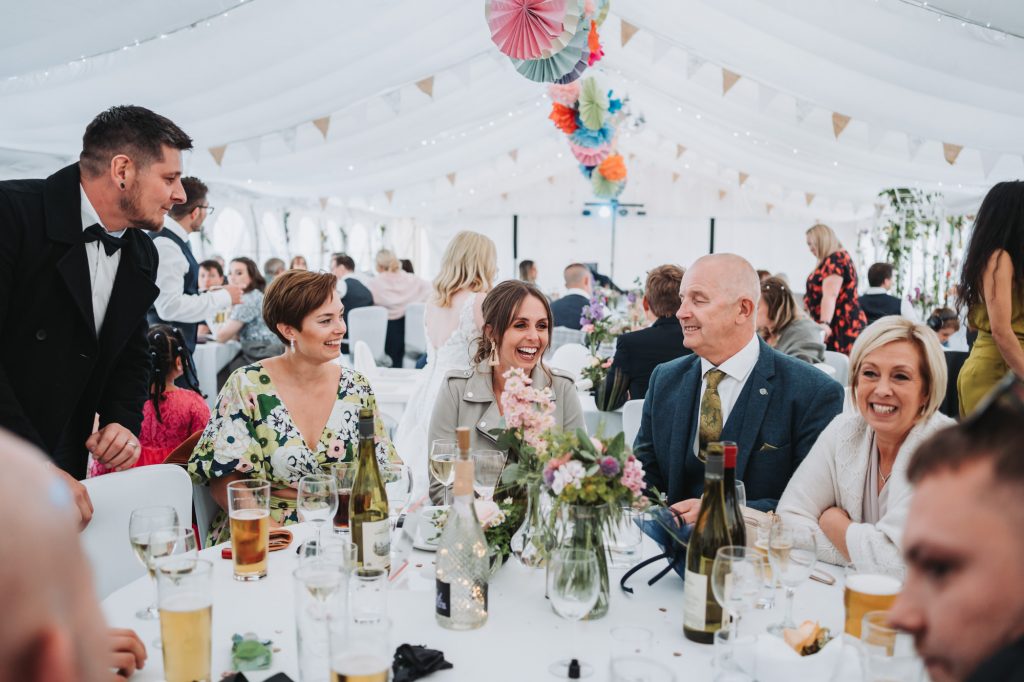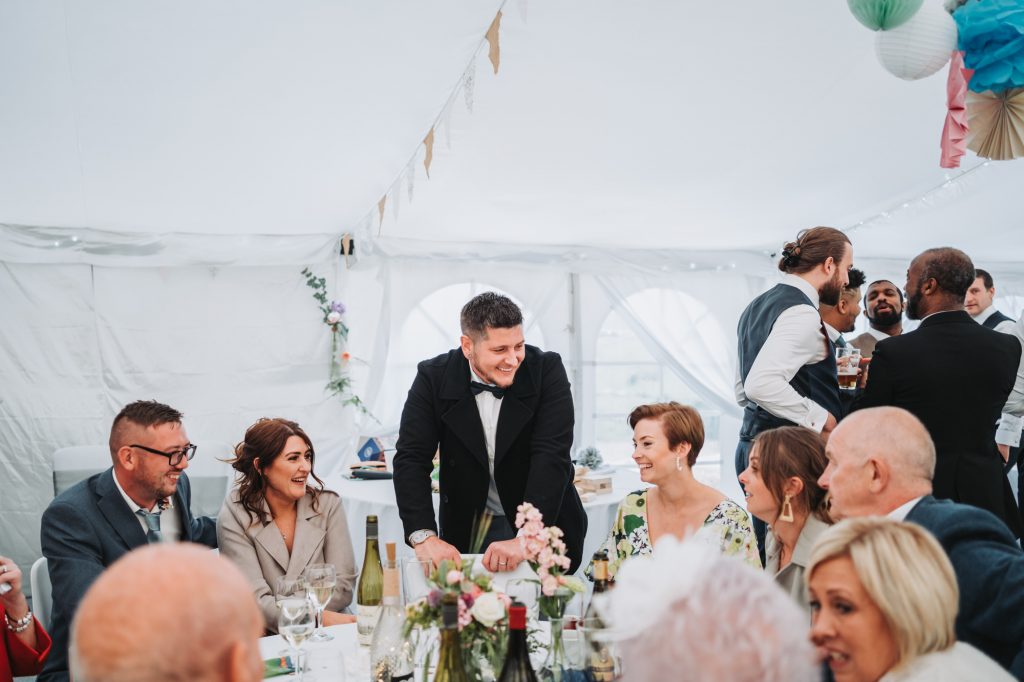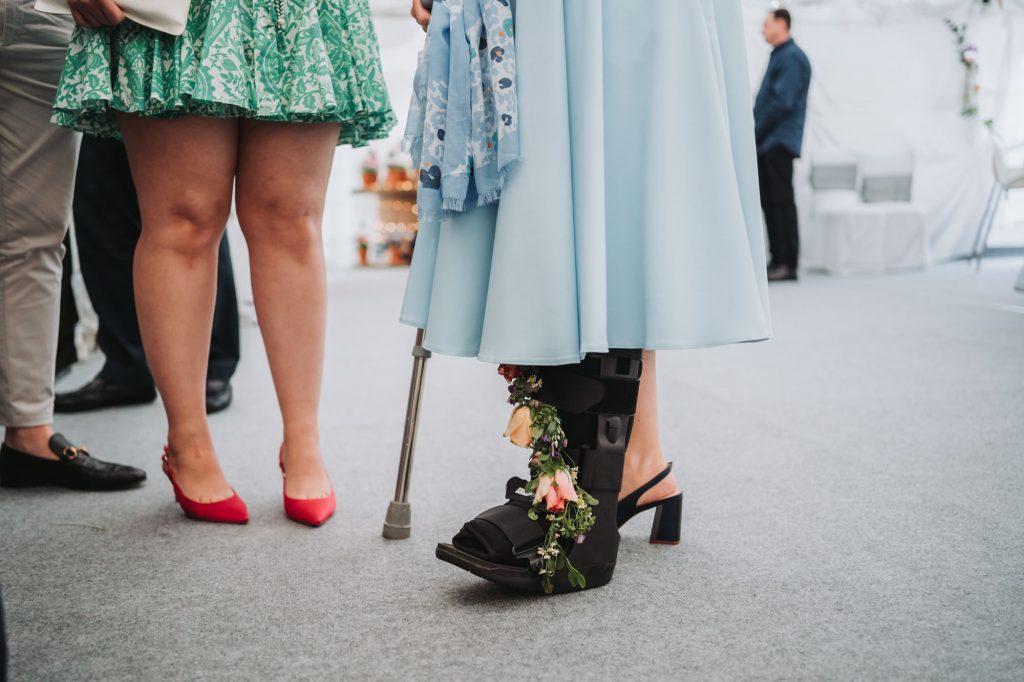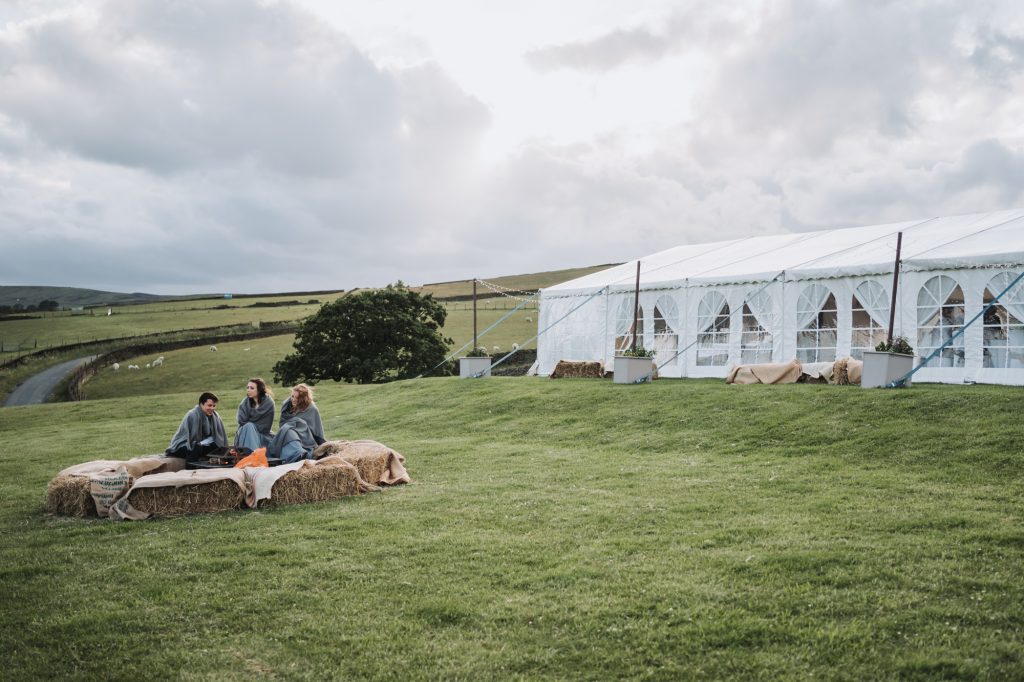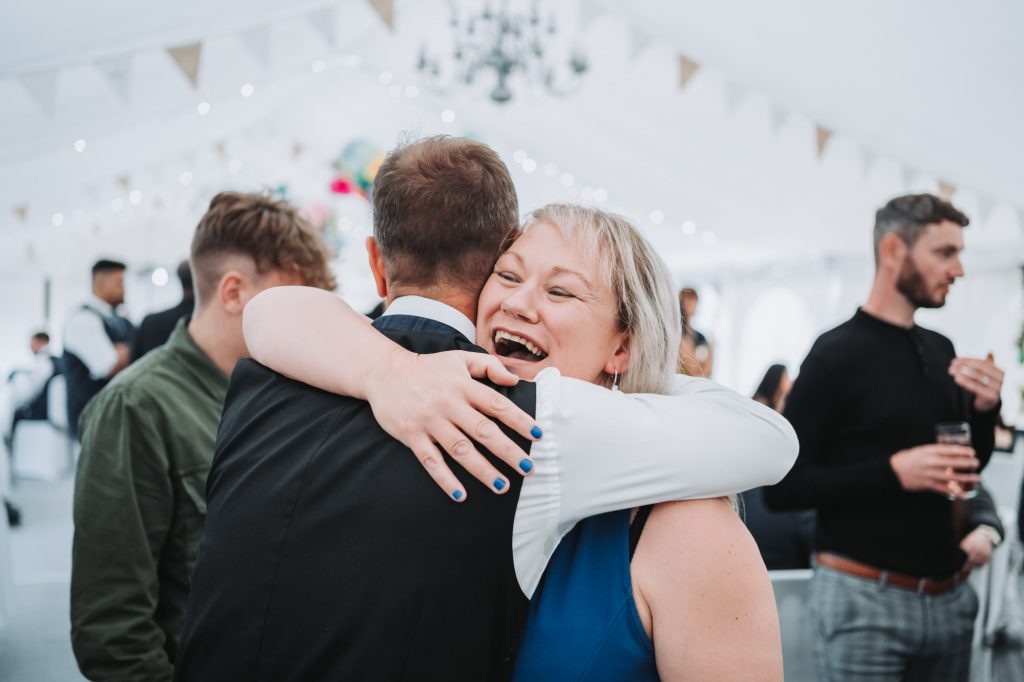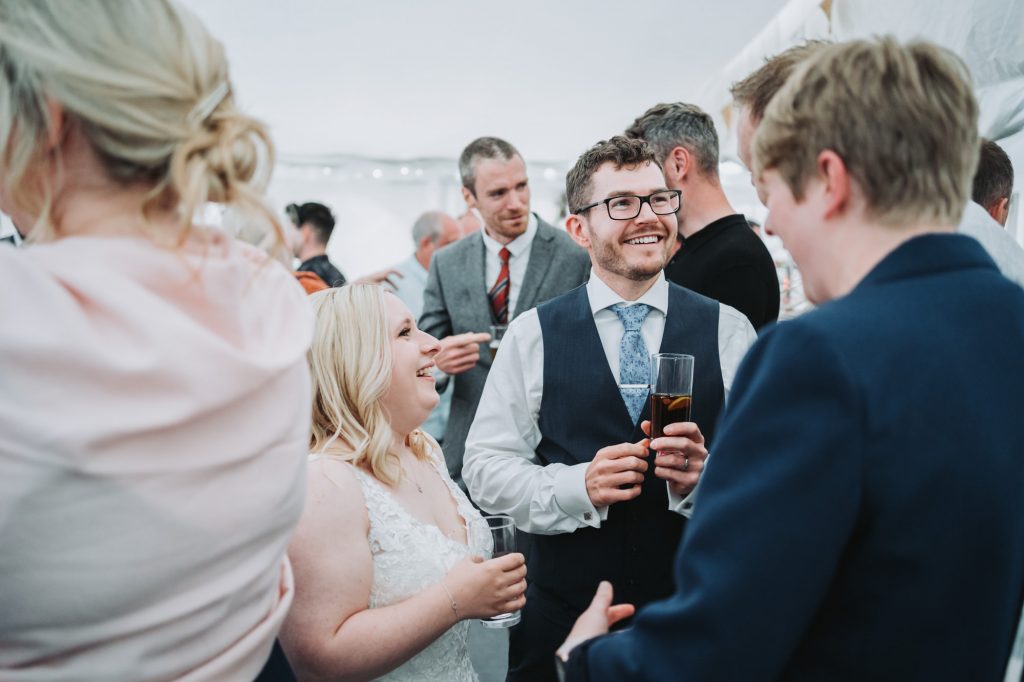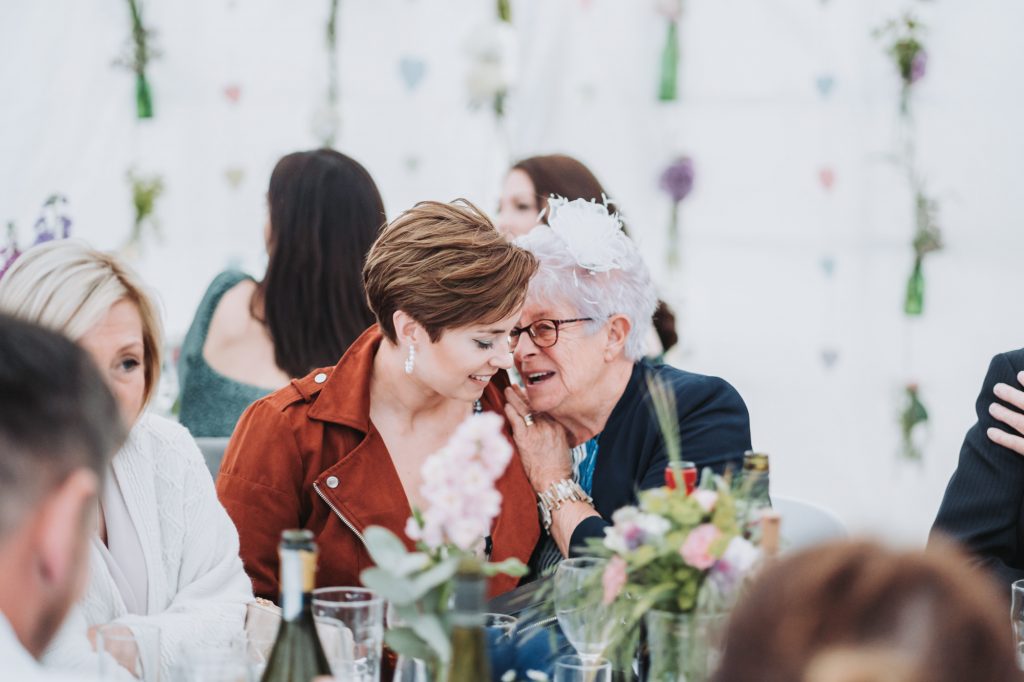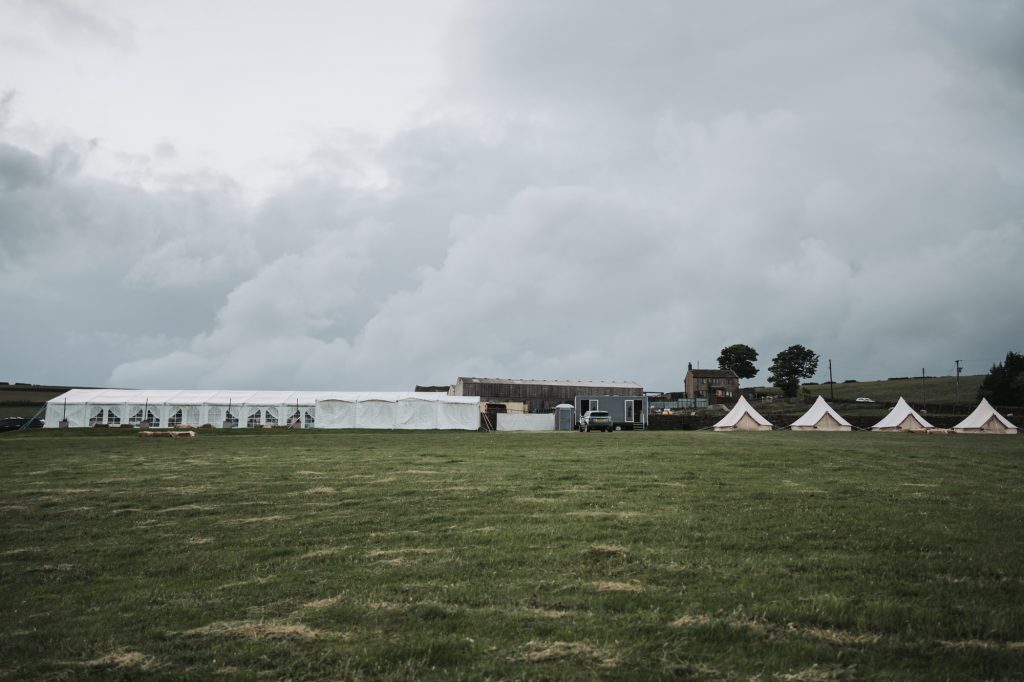 Looking for a wedding photographer? Please contact me here – I'd love to hear from you!