Coddy's Farmin the Holme Valley is a working farm and wedding venue located off the A6024 in Holmbridge. It has a large barn, car parking, accommodation and amazing views. It comes without catering or a wedding planner, making it the perfect DIY venue. However, there are some things already in place to make it easier, including the essentials – a bar and toilets!
Location of Coddy's Farm
Coddy's Farm is in the village of Holmbridge, a stone's throw from Holmfirth. It has views overlooking the beautiful Holme Valley. It is easy to get to by car from both Sheffield and Huddersfield, however, it would be difficult to access via public transport.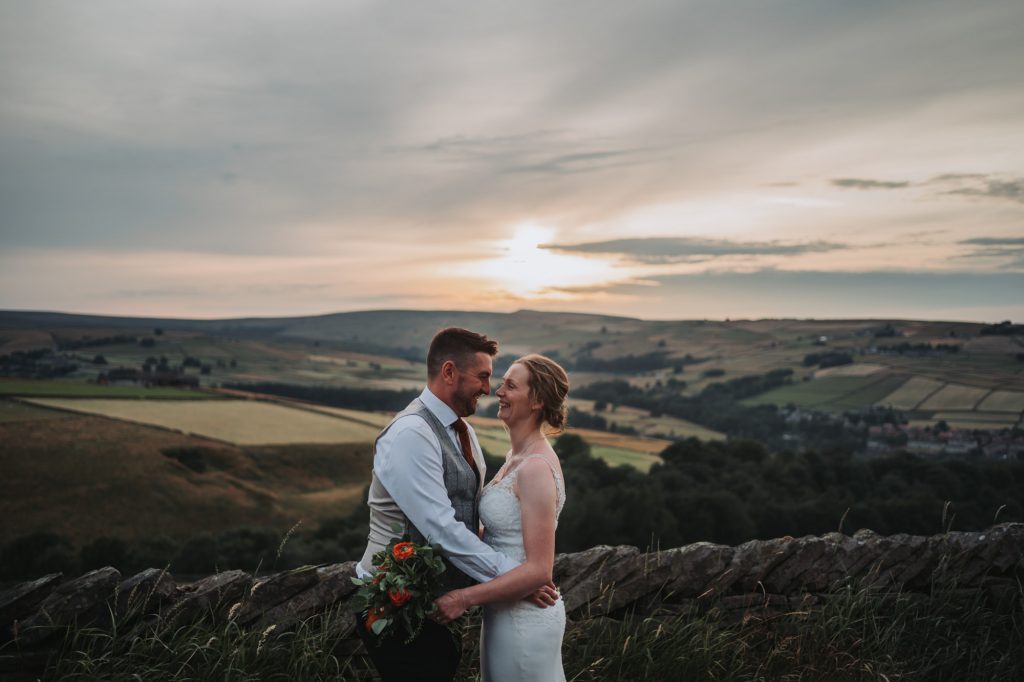 Coddy's Farm Accommodation
Coddy's Farm has onsite accommodation for up to 16 people on a bed and breakfast basis. This can be hired out exclusively so it's only you and your guests on-site. There is a large room for breakfast making it the perfect place to meet and chat during your stay. There is also a lovely balcony where you can enjoy the views while chomping on a Full English breakfast.
Additional accommodation can be found at the Ford Inn (about a 10-minute drive away) and there are several bed and breakfasts and cottages in nearby Holmfirth. There is also Holme Valley Camping nearby for any guests who prefer to pitch up their tent.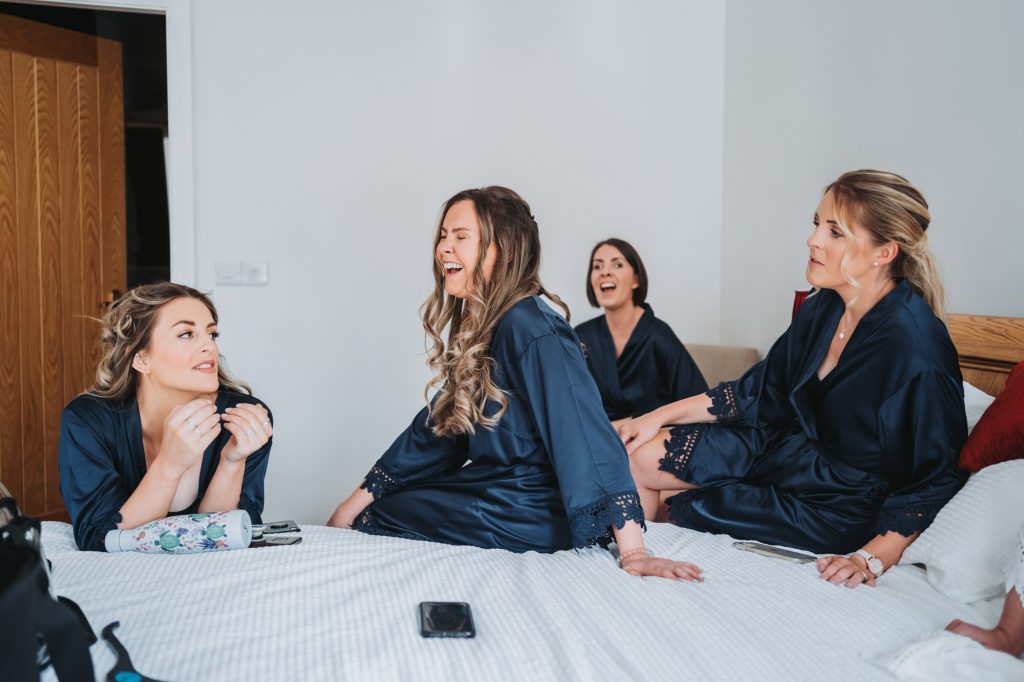 Parking at Coddy's Farm
The venue has a gravel car park and an additional overflow car park (field) for any additional cars. In total there is space for approximately 40 cars. There isn't really any street parking available as the farm is off a country lane.
Internet and Reception
Coddy's Farm has wifi available for guests and a limited mobile signal (I'm on EE and it was intermittent but the wifi was great!).
The Ceremony
Coddy's Farm isn't licensed so you would need to get married off-site. There is the nearby church in Holmbridge (Rev Nick is SO lovely!) or you could get married in the registry office in Huddersfield. The government are currently discussing a proposal that, if accepted, will end the need for venues to be licensed. This means in the not-too-distant future you might be able to get married at Coddy's Farm to the sound of sheep baa-ing in the background.
The Reception
The venue has a large, split-level barn. The top part of the barn has plenty of space for tables and has a dance floor and stage. The very reasonably priced bar is also located here. The lower portion is the perfect space for some chilled-out seating areas. There are additional toilets in a portaloo cabin (the posher kind!) just outside the barn.
The barn is essentially a blank canvas that you can style as you like. To be honest though, it really doesn't need much decorating to look amazing, thanks to its rustic charm and fairy lights. Coddy's Farm is provided for five days for each event, so you have plenty of time to decorate beforehand and pack up afterwards. While many venues insist the wedding is packed down the day after, Coddy's Farm gives you two days to clear down afterwards. This means you can chill the day after your wedding if you want to, and enjoy more time with family and friends.
Catering
The Holme Valley is home to so many wonderful caterers. Taste Cuisine and Yorkshireman Catering Co. both come highly recommended.
The Outside Space at Coddy's Farm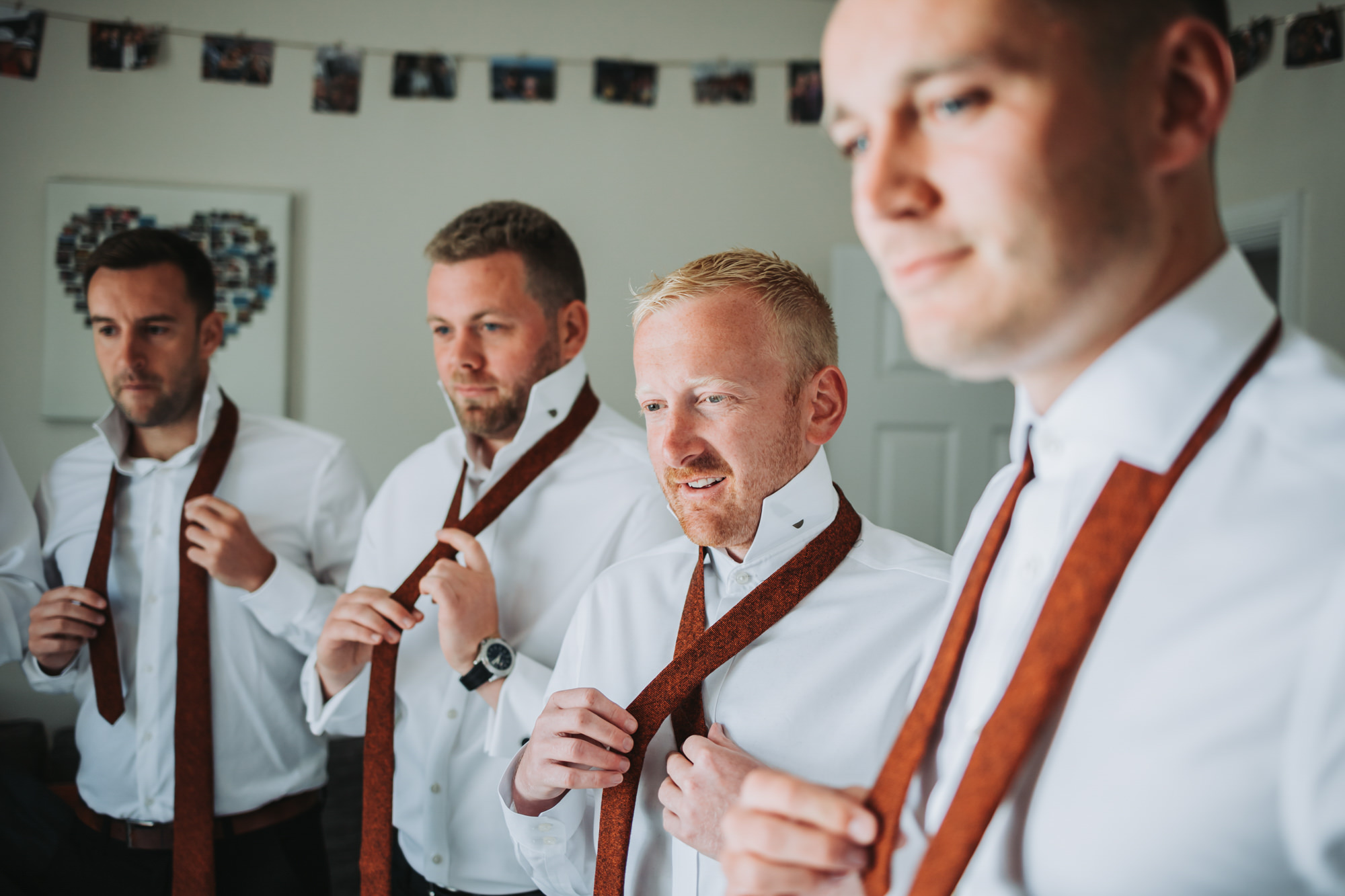 Looking for a wedding photographer? Please contact me here – I'd love to hear from you!