If you're looking for wedding photography at Thwaite watermill, check out this blog for inspiration.
Thwaite Watermill is a wedding photographer's dream venue! There is the watermill, a canal, old buildings and plenty of space for a tipi or marquee. Every part of this venue is absolutely gorgeous. This was my first time photographing here and it's now one of my all-time favourite wedding venues in Leeds.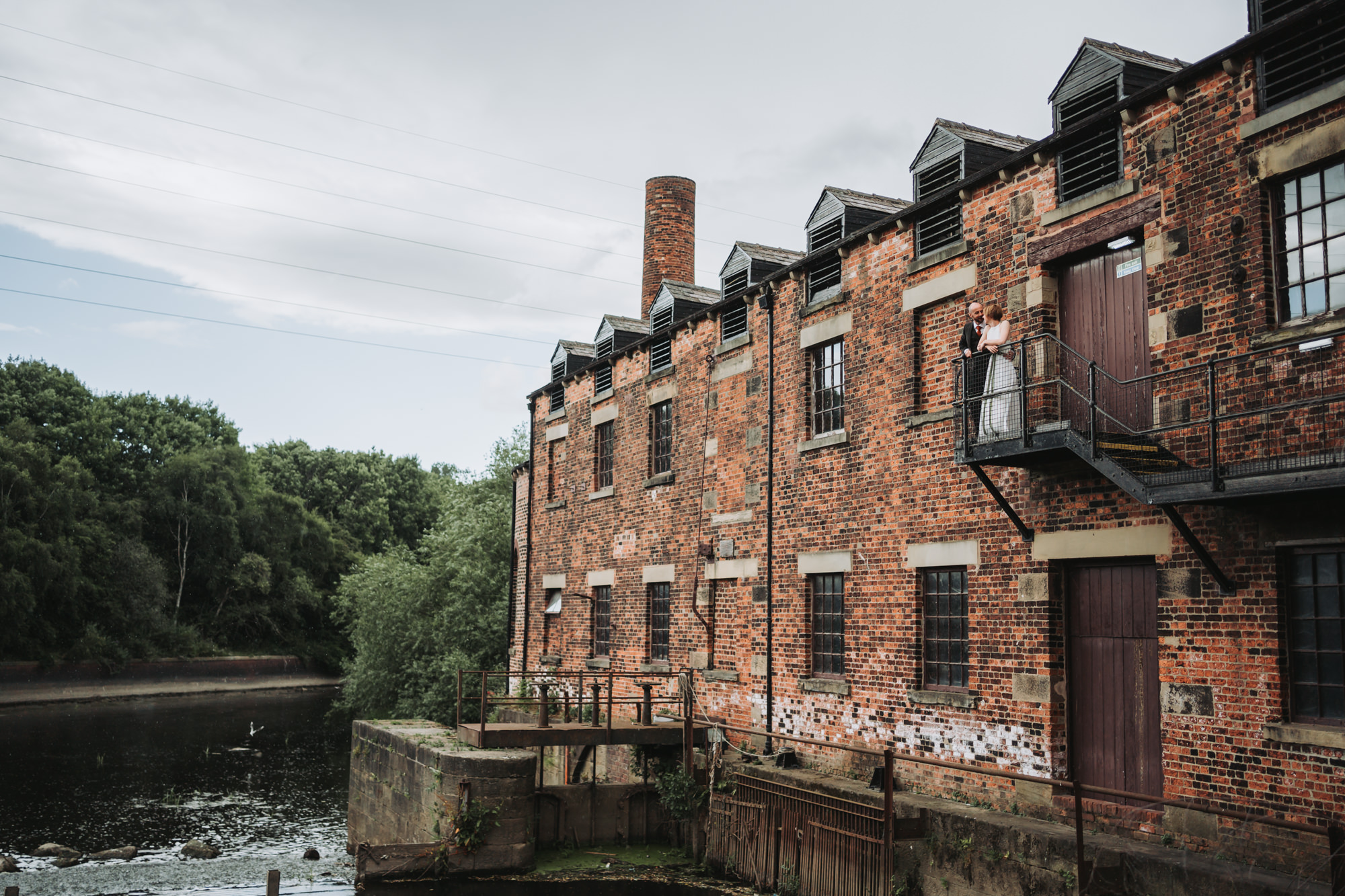 A CANAL BOAT ARRIVAL AT THWAITE WATERMILL
Have you ever imagined that you could arrive at your wedding by canal boat? This is exactly what Amanda did. Amanda and Lilz booked a canal boat for a week so they could use it before, during and after the wedding. All of the guests waited by the canal to welcome her, which was such a lovely touch.
AN OUTDOOR CEREMONY AT THWAITE WATERMILL
Amanda and Lilz actually got married a little while ago in an elopment-style ceremony, so they decided to have a celebrant lead their humanist ceremony at Thwaite Watermill. This was such a special ceremony with a traditional Scottish Oathing stone ritual. There were some beautiful readings and the couple said their own vows which were wonderful (and Amanda's even rhymed!).
THE RECEPTION AND THWAITE WATERMILL LEEDS
The couple really wanted a full and chilled wedding and that is exactly what they got. They had a game of rounders, a treasure hunt and lots of time for the guest to look at the museum and watermill. They had a buffet-style dinner by the amazing Surplus to Purpose who use food that was destined for landfill and turn it into an epic feast. In the evening they had a brilliant Ceilidh Band, Price of my Pig, who got everyone up dancing. It was an absolutely brilliant day and a joy to be a part of. You can see another wedding with a ceilidh here.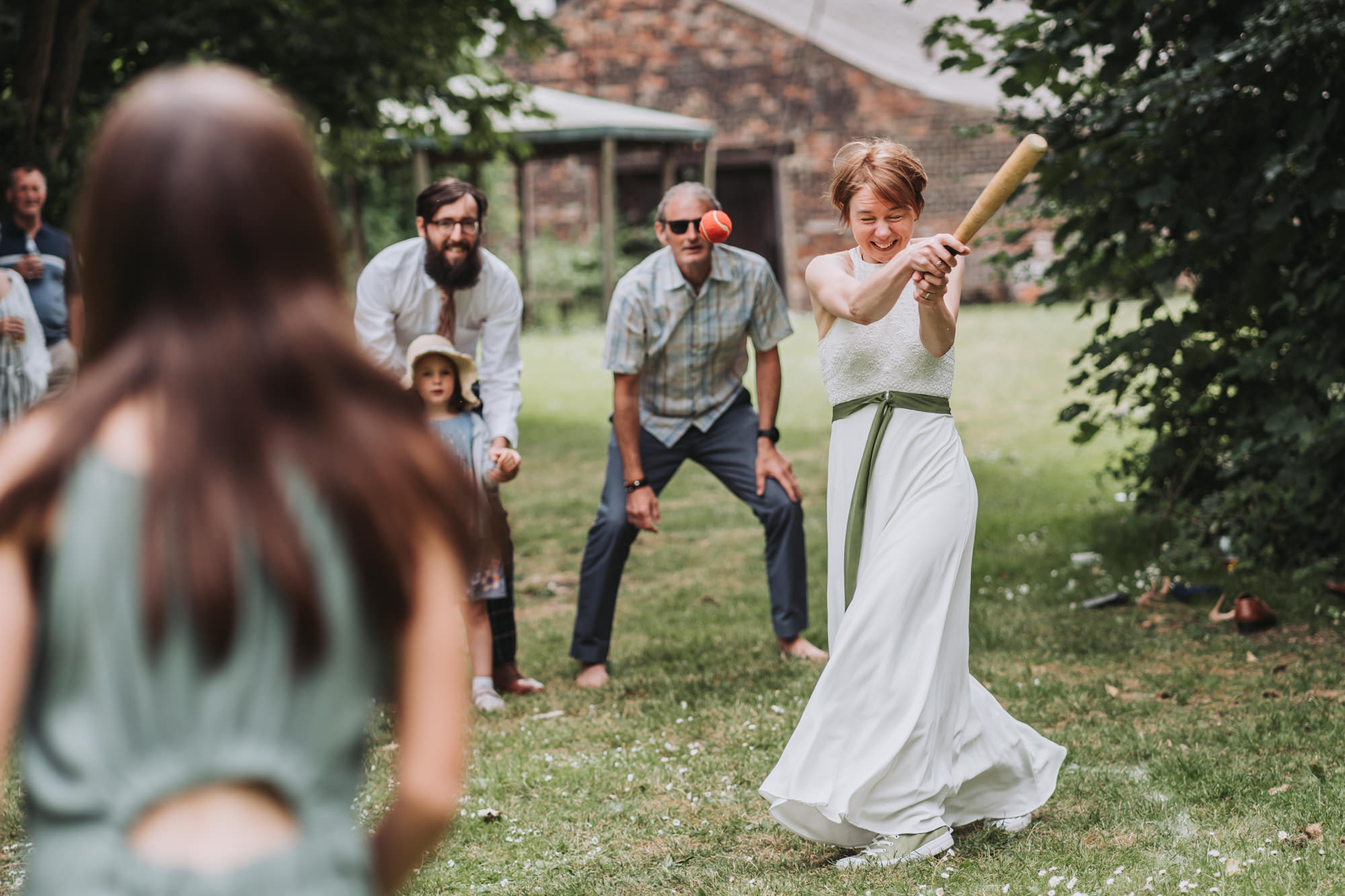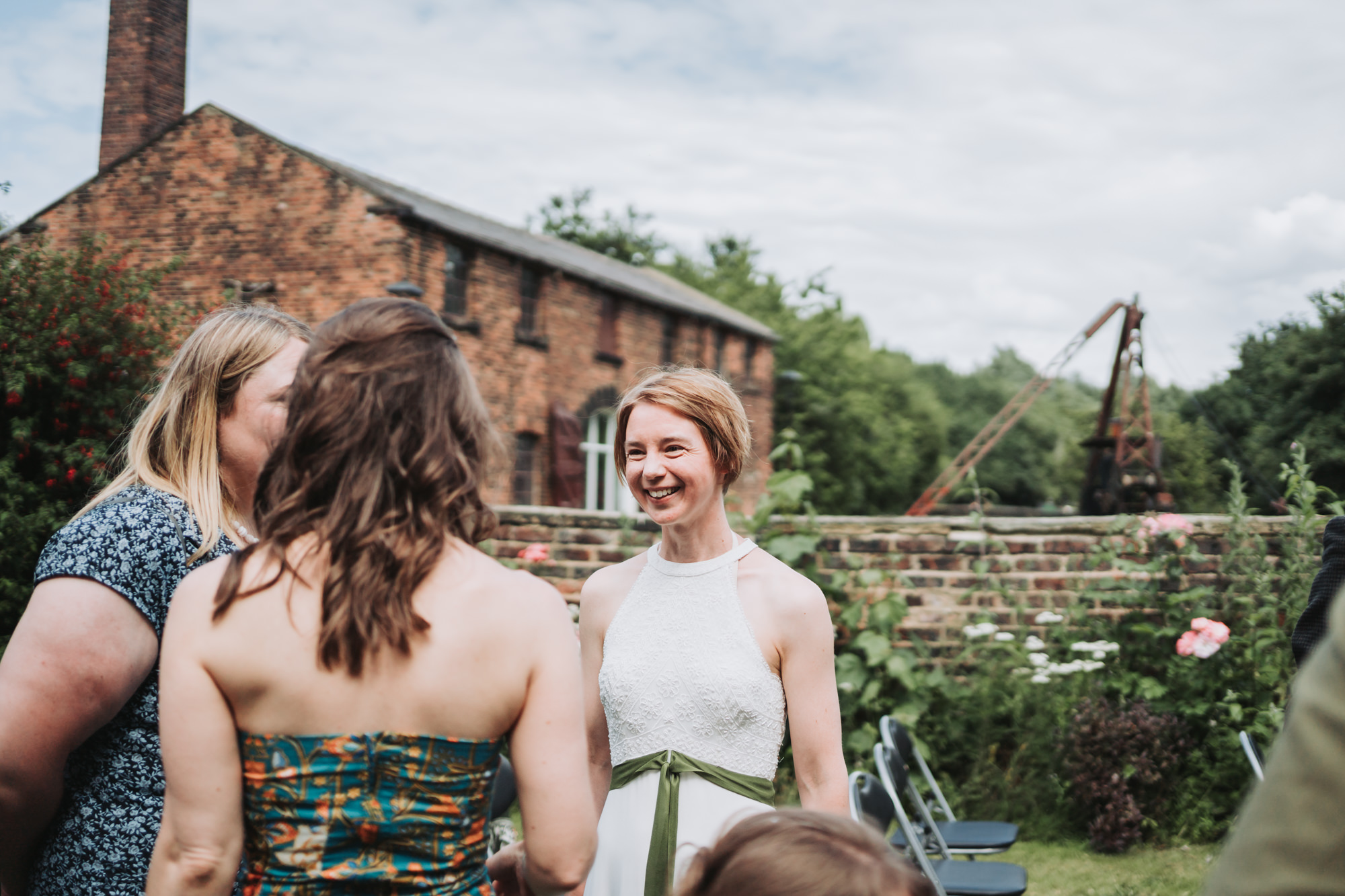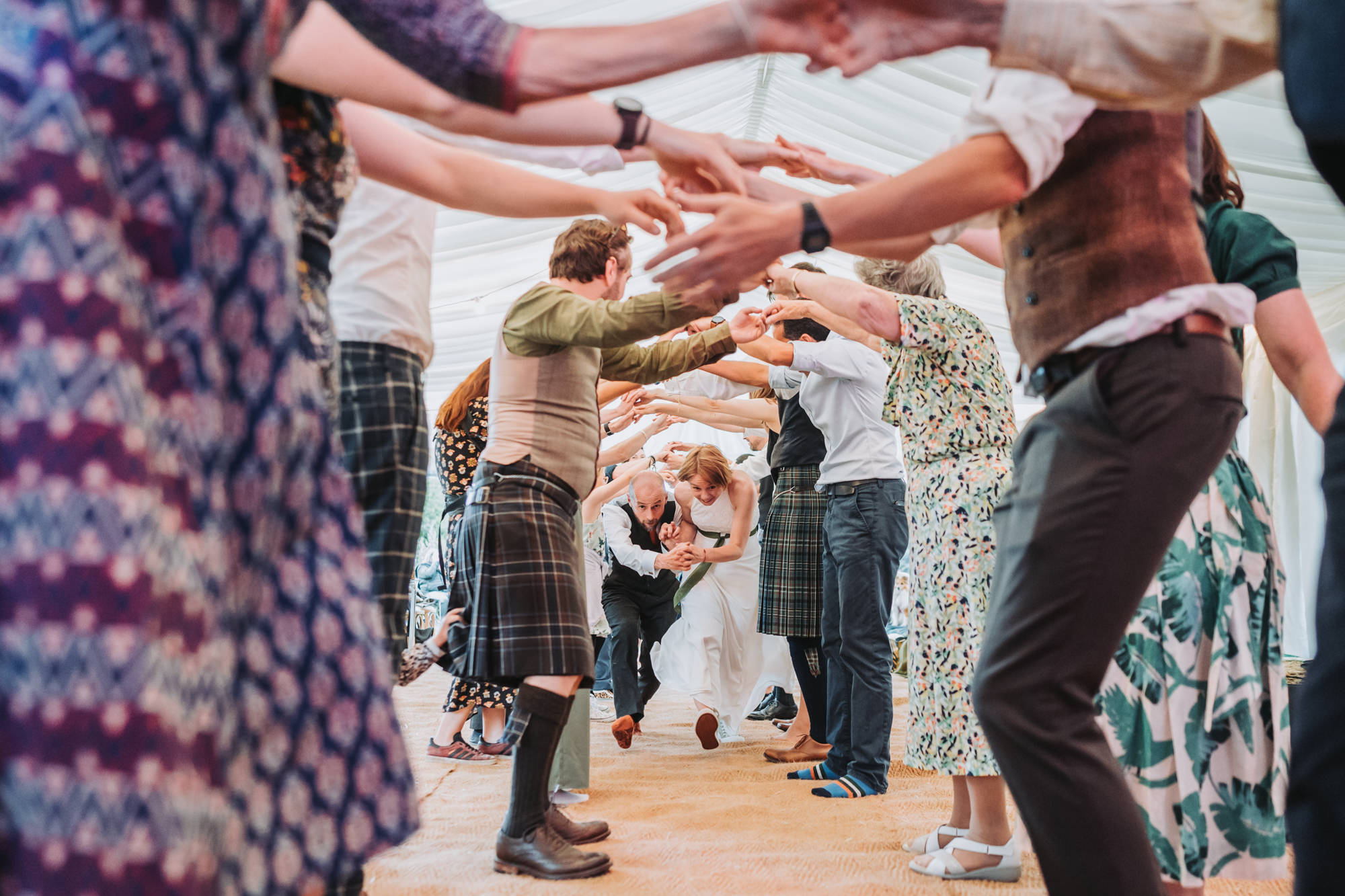 IF YOU'RE PLANNING A THWAITE WATERMILL WEDDING, I'D LOVE TO HEAR FROM YOU.
Planning a wedding in Leeds? Take a look at this fab wedding at The Faversham.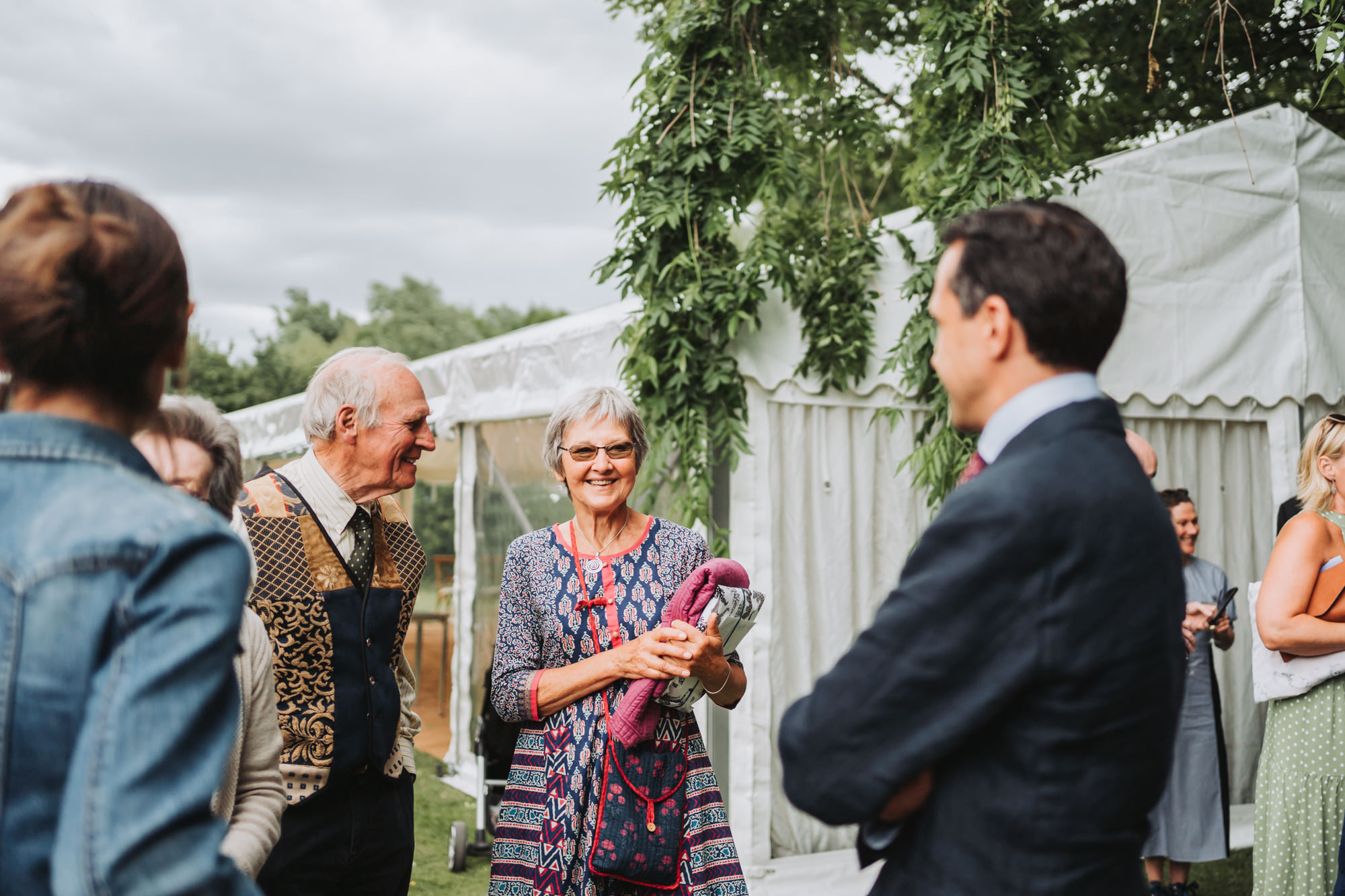 Looking for a wedding photographer? Please contact me here – I'd love to hear from you!