2020 was quite a year hey? I know the majority of it was just a write-off, but there were a few good things to come from it. We are now a nation that, at least, know how to make bread, and online shopping has never been slicker. One of the things I loved was the wedding innovation. Couples were forced to reduce their guest list, and then reduce them again. We went from 12-hour weddings to 2-hour ones; from grand venues to back gardens. The micro-weddings of the pandemic will be forever ingrained in my heart as they were the perfect example of when love wins.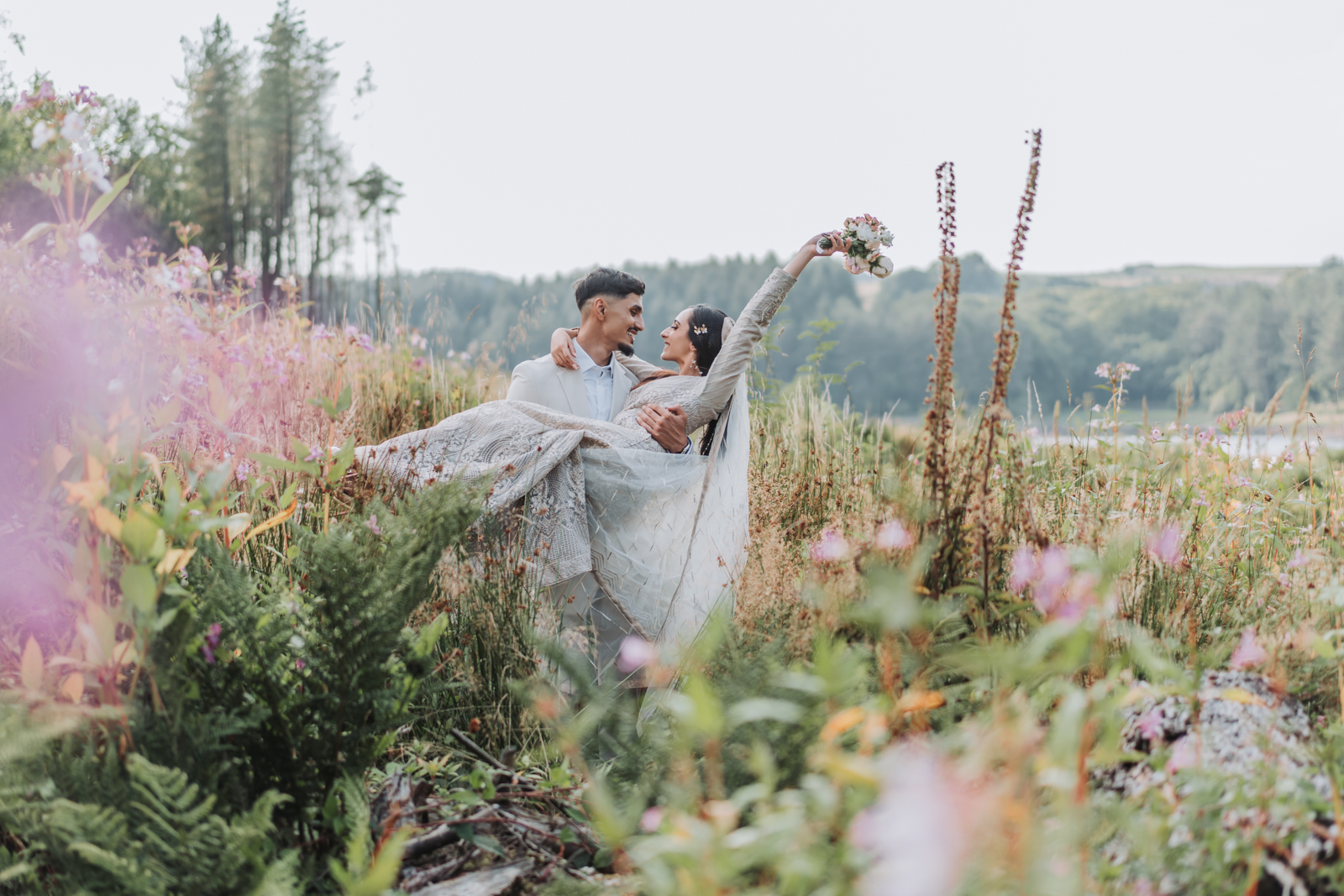 Fast forward to 2023, and things for some are hard again. The 'cost of living crisis' looms and people are feeling the pinch. I'm a big believer in marriage, rather than a wedding, and I think we should all be able to get married if we want to do so. There is also just a general trend of 'having less of a fuss' for weddings. Perhaps you just want something small and not a big celebration where people look at you all day – that's totally fine! Or perhaps you're planning a big wedding at a future date and want to plan a small and intimate day where you can really focus on the two of you. Whatever your reason, here is some advice and inspiration to help you plan your micro-wedding.
Registry Office Options
In the UK, to get officially married you need a registrar or an ordained minister. The registry office has a few options which are worth considering. In Lancashire, you can get married for as little as £91. This would be for a standard ceremony with a maximum of 10 guests and one certificate on a Monday morning. If you'd rather another weekday or an afternoon, this goes up to £180 (£230/£280 on Fridays). A small Saturday wedding will set you back between £280 and £330 depending on the time you choose.
For more information, visit your local council website or here for Lancashire.
Church Options
I've looked here at the Church of England, as this is probably the most common denomination for weddings. Not all other denominations have ministers who can officiate a wedding and you may need to pay for a registrar as well. In 2023 in the Church of England, the maximum fee for a wedding in your home parish is £556 and outside of your parish is £641. This includes the cost of the vicar, the church, calling your banns, a banns certificate, lighting and all administration but not your certificate, which is an additional cost payable to the registry office.
For more information, visit the Church of England website.
Venue Options
If you still want to use a licensed venue, then you can have a registrar come to you. Prices for that start at £355. This might be worth looking at if you can get a good deal with a local venue for the ceremony only. Alternatively, you could get married on a Monday morning with just two witnesses, and then have a celebrant ceremony elsewhere (see below).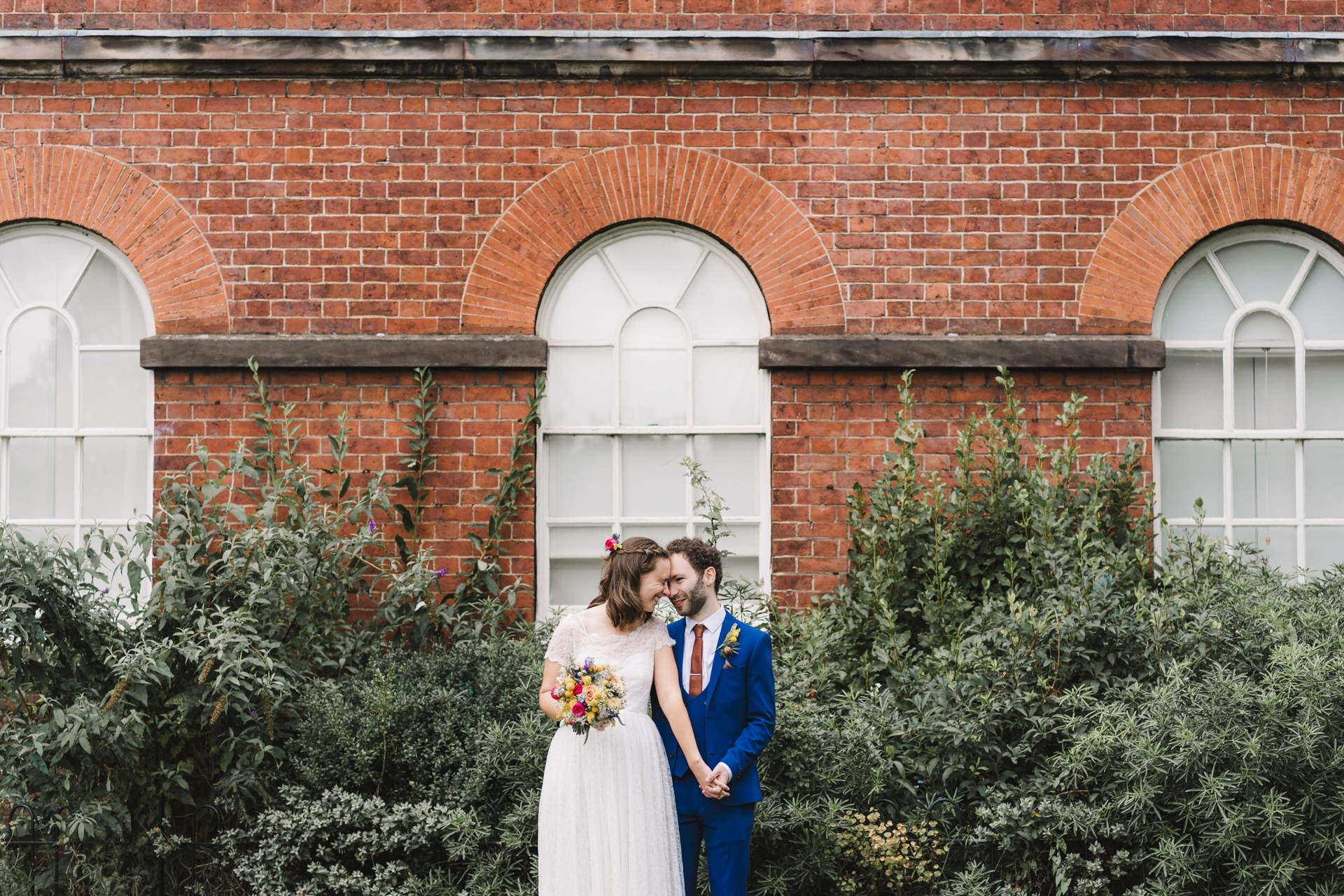 Celebrant Ceremony
At the moment in England, you can only get legally married with a registrar in a licensed venue. However, you could book the cheapest option at the registry office but not treat this as your wedding, just a paper signing exercise. You could then have a celebrant meet you anywhere you like to hold an informal and meaningful ceremony. This could choose the beach, the countryside or even your own garden. You can then have as many or as few guests as you'd like. If a celebrant is too expensive, why not ask a good friend or family member. You can always show them Joey's attempts for inspiration (IYKYK).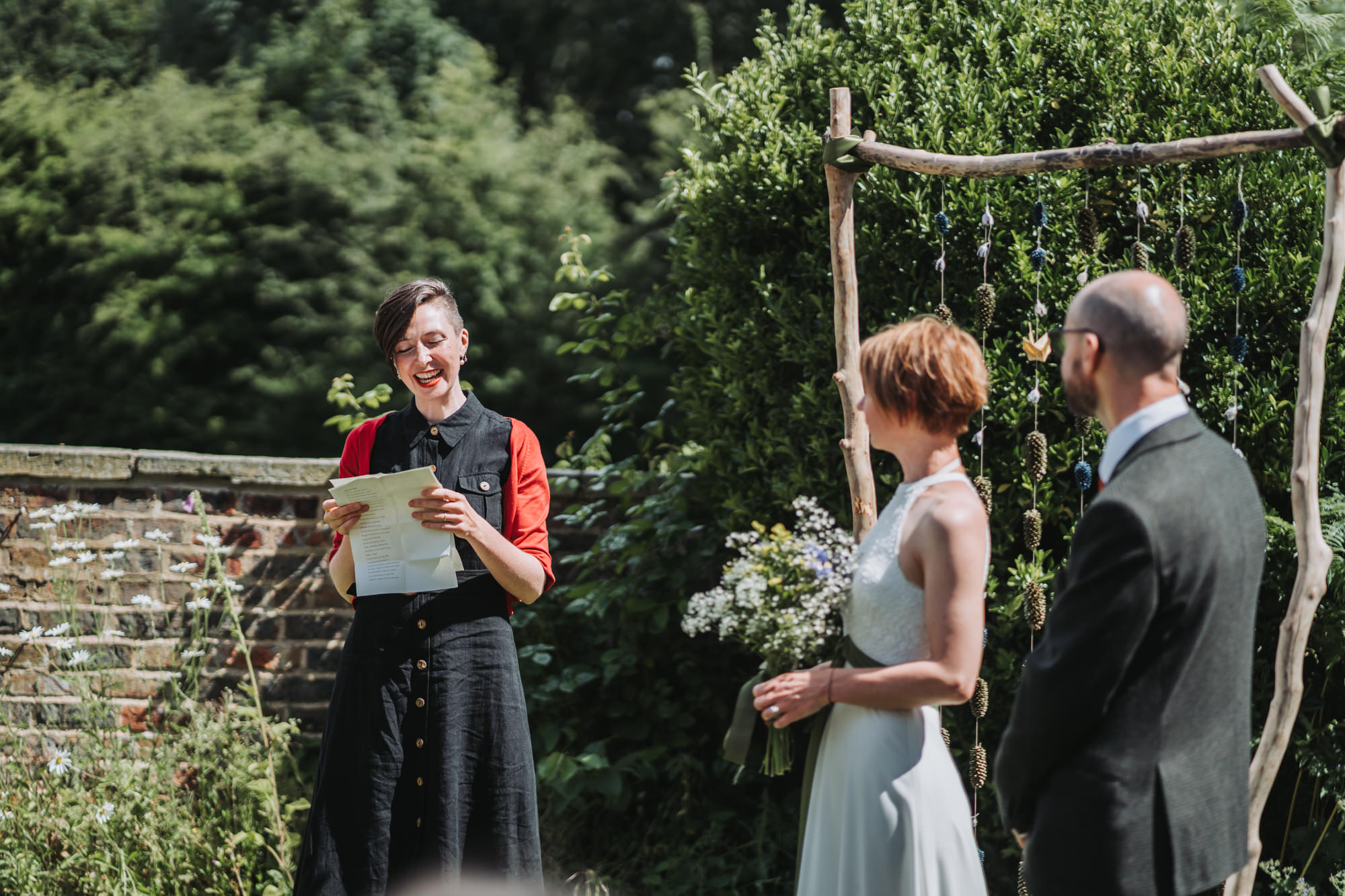 Gretna Green
Gretna Green is what most people think of when talking about an elopement. The cost of a registrar, room and overnight stay starts from less than £700.This would just be the two of you and is the ultimate elopement location. It is steeped in history and has absolutely gorgeous views.
Post Ceremony Photoshoot
Now of course, me being a photographer, I am going to tell you to book a photographer for an hour or two so you can have some portraits on the day. It may not be a big wedding, but it still deserves to be beautifully recorded. I realise this is a very predictable response, but honestly, elopement shoots are some of the most fun photoshoots ever. You can plan the time you would like to spend on them without any of the confinement of a venue timeline, or logistics of moving lots of people between places. As you don't have a reception to head to, you can also spend as long as you would like on these without missing anything. Here is some inspiration from other micro-weddings and elopements.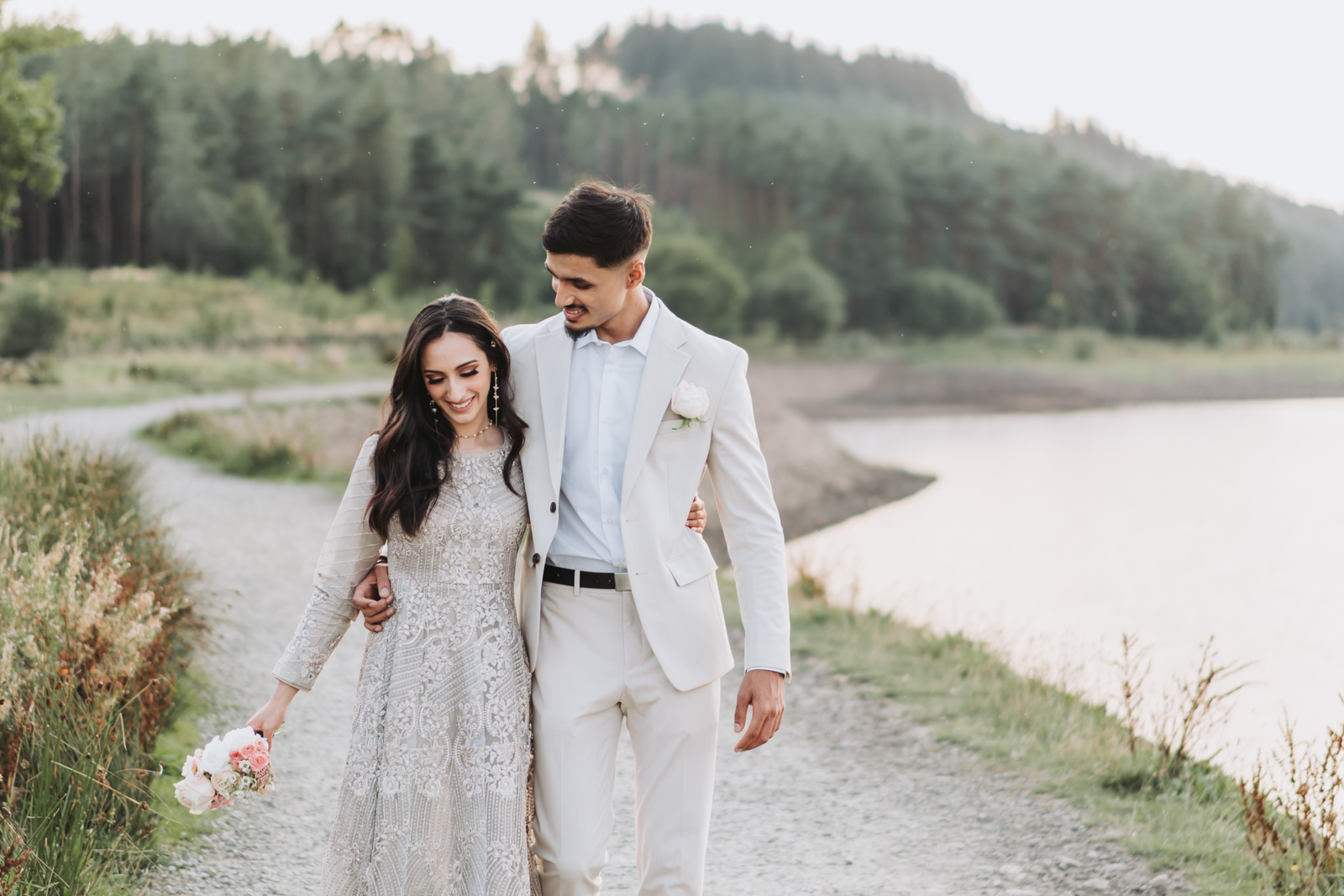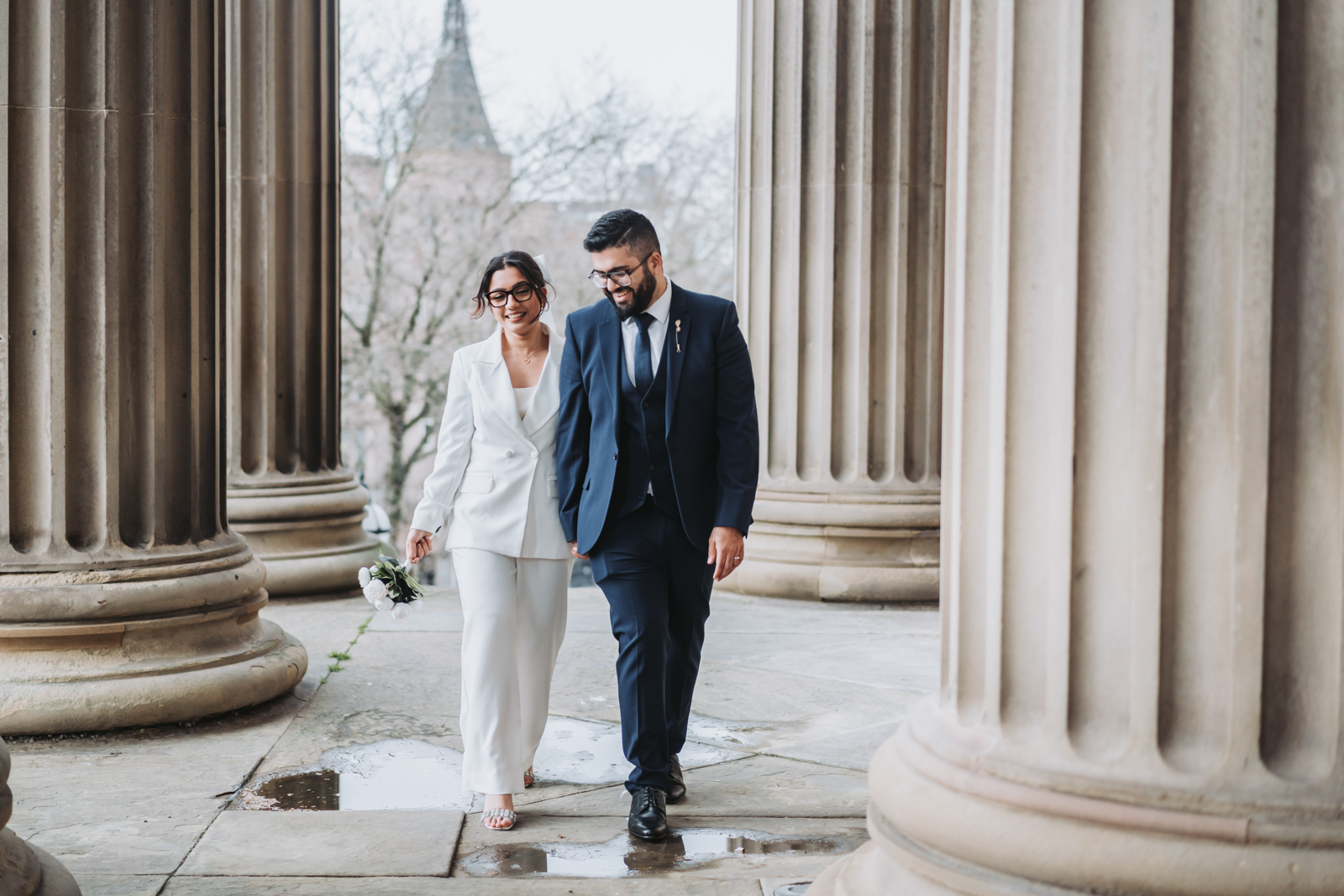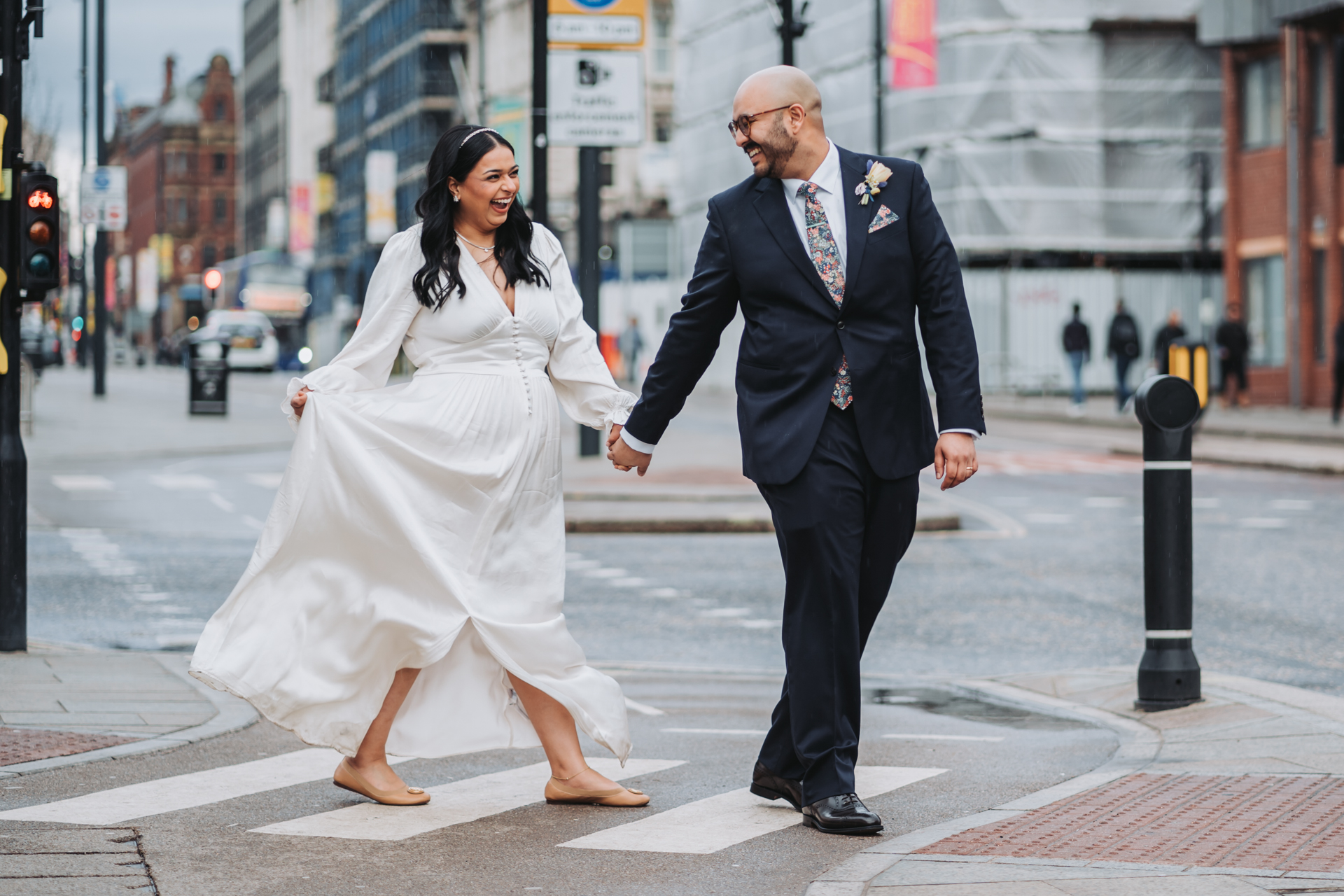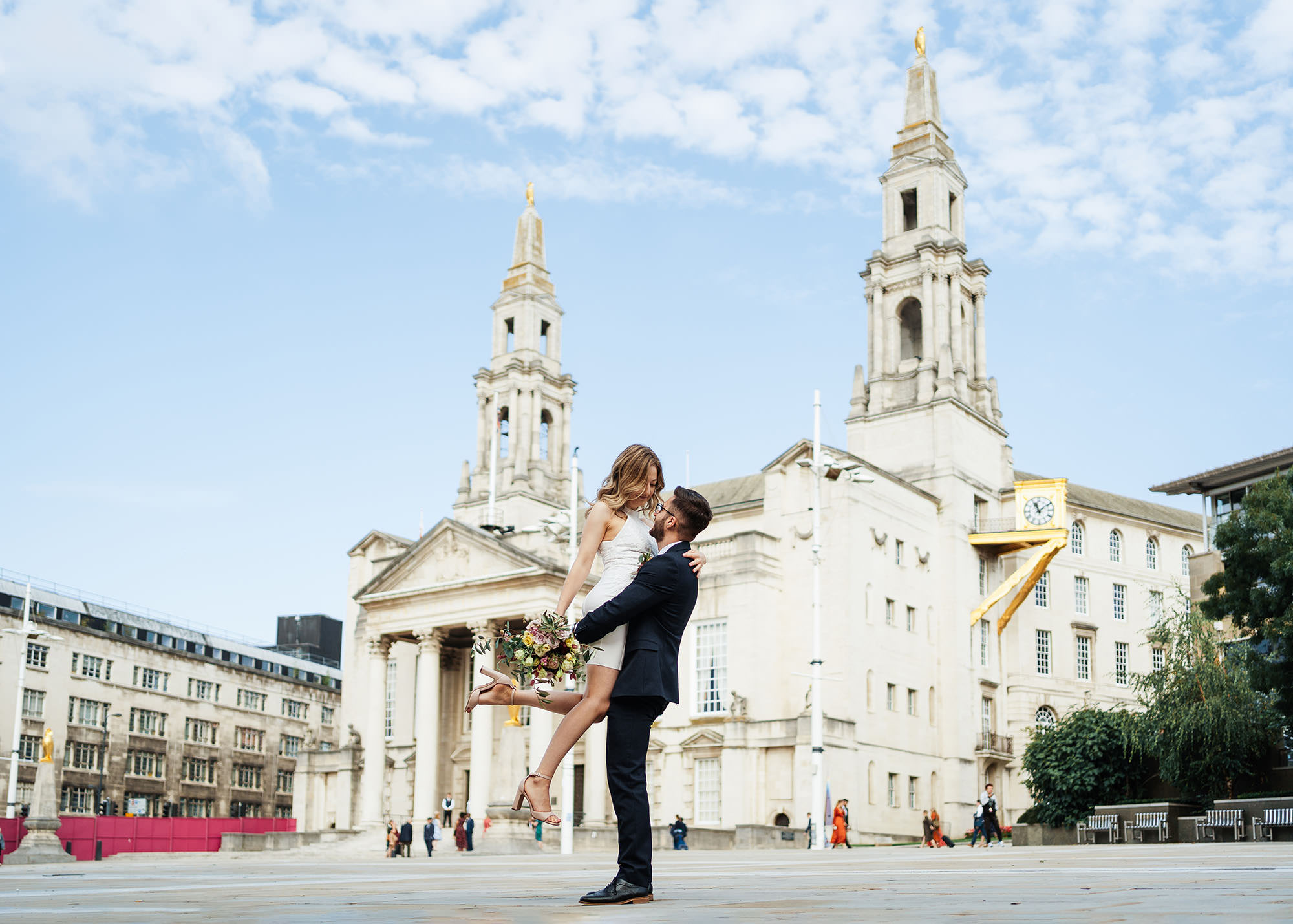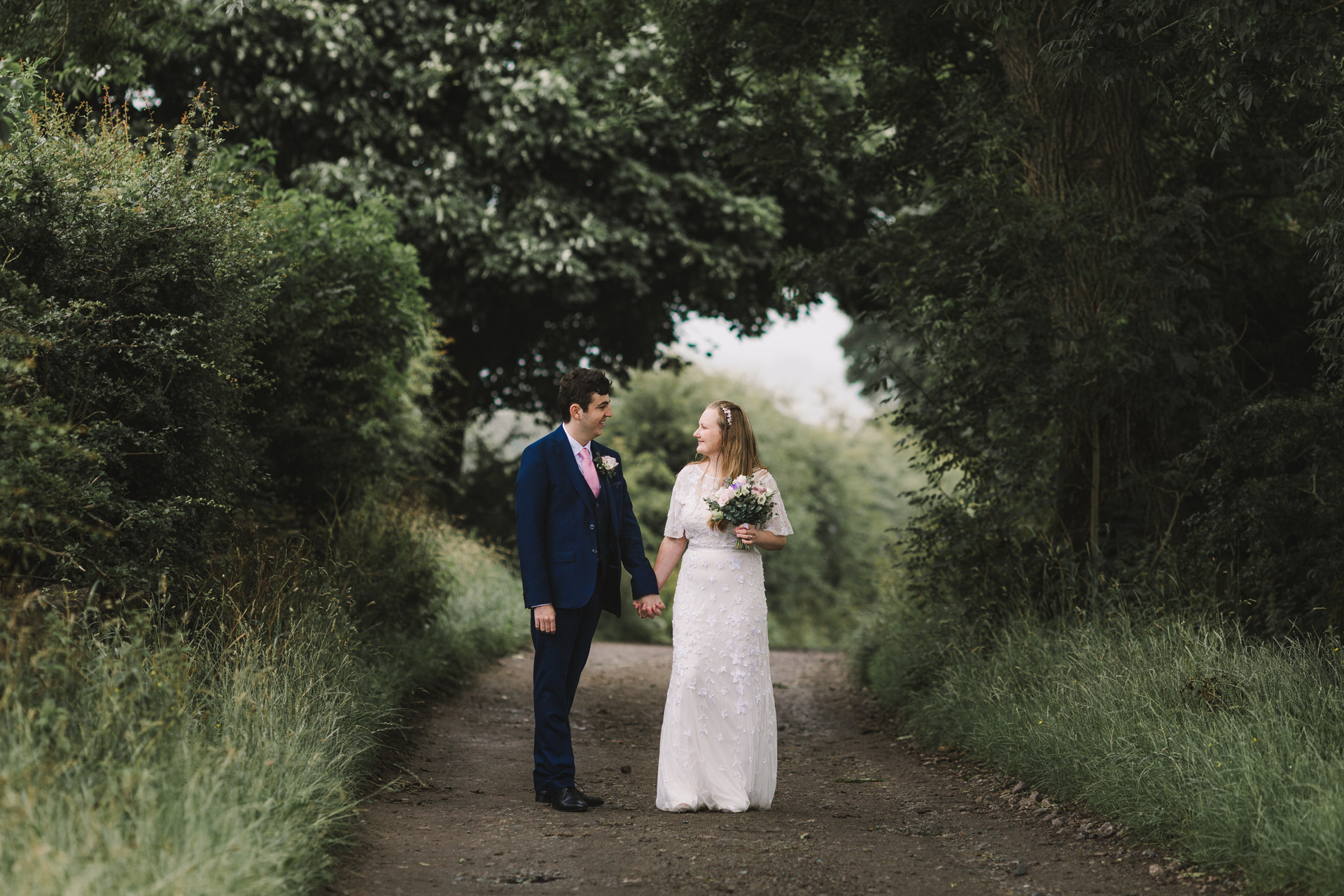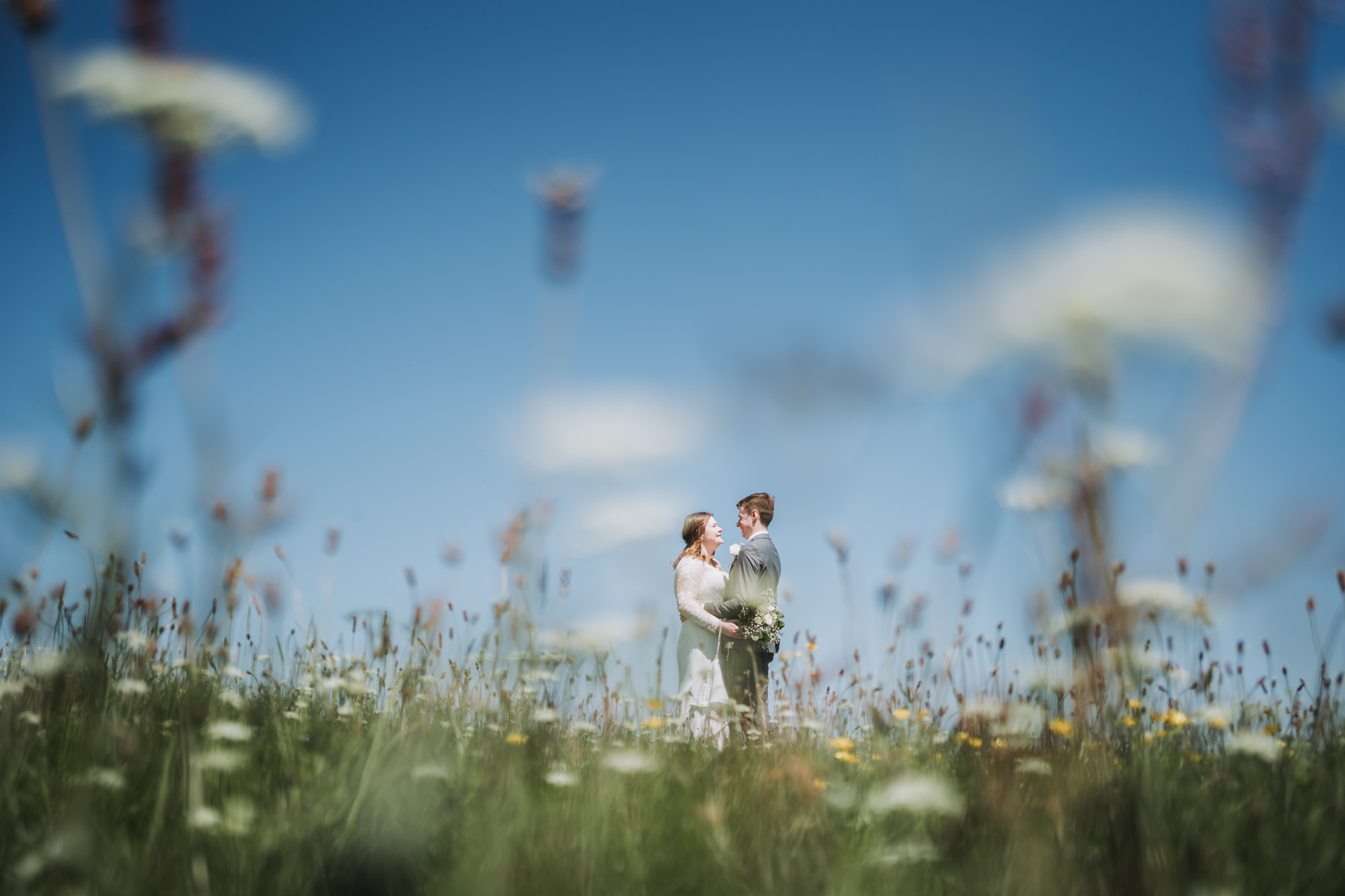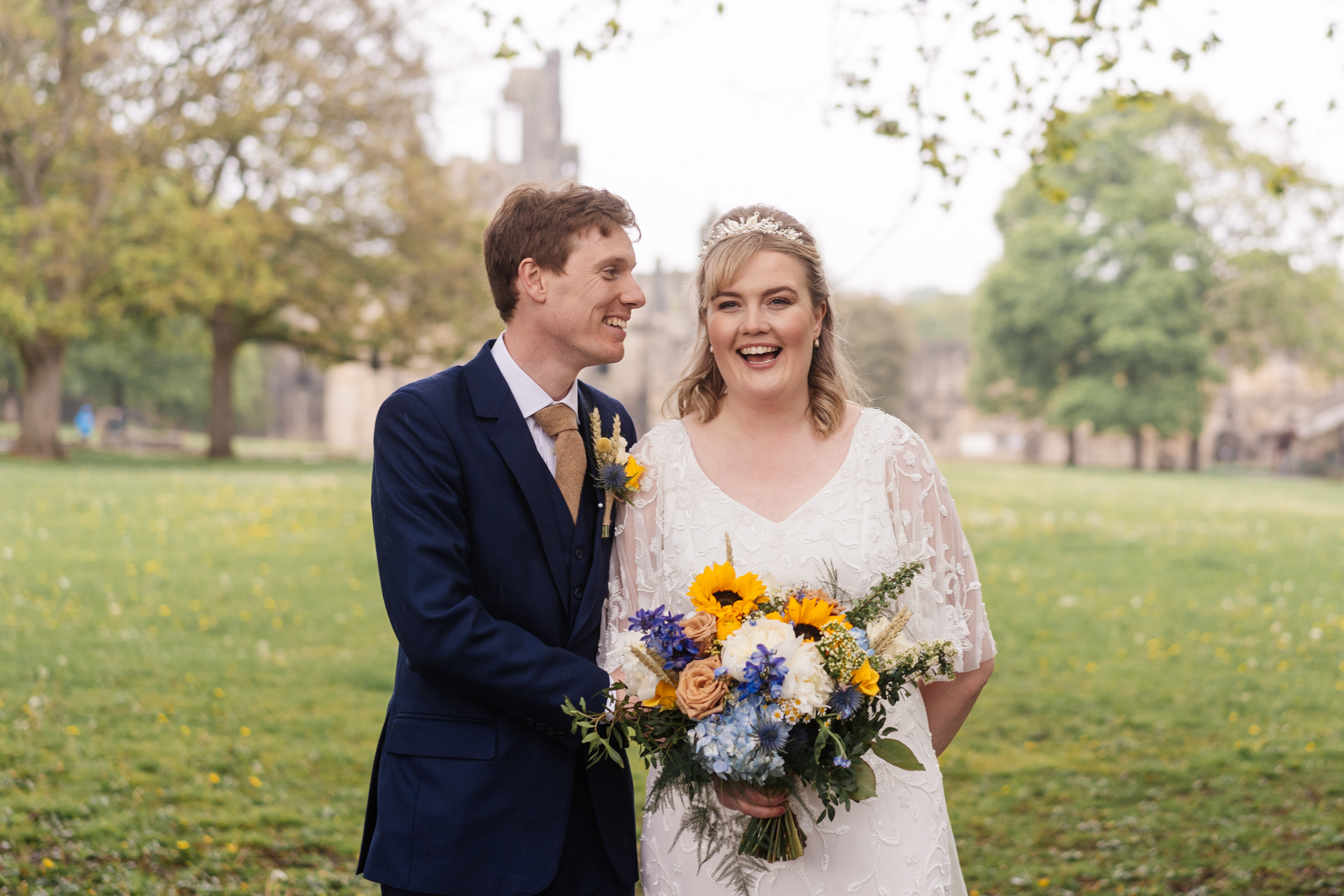 If you're looking for more budget saving ideas, why not check out this blog for tips.