I absolutely loved photographing this Knockerdown Cottages Ashbourne Wedding. The venue is a self-catering venue based near Carsington Reservoir, Ashbourne, Derbyshire and is perfect for couples planning a DIY wedding. The venue has a swimming pool, games room and plenty of cottages for guests to stay and enjoy. Eva and Josh got married here in July 2022 and I loved photographing their day. When Eva got in touch she said she wanted a storytelling photographer – which is what I do best!
Getting Ready at Knockerdown Cottages Ashbourne
This venue has so much space for getting ready – there are so many cottages and all of them are so cute! Eva and Josh got ready in different cottages with their friends. They had both written a letter to the other which they opened whilst they were getting ready. Everything is so close together as this venue so it's only a few minute's walk from the cottage to the ceremony room.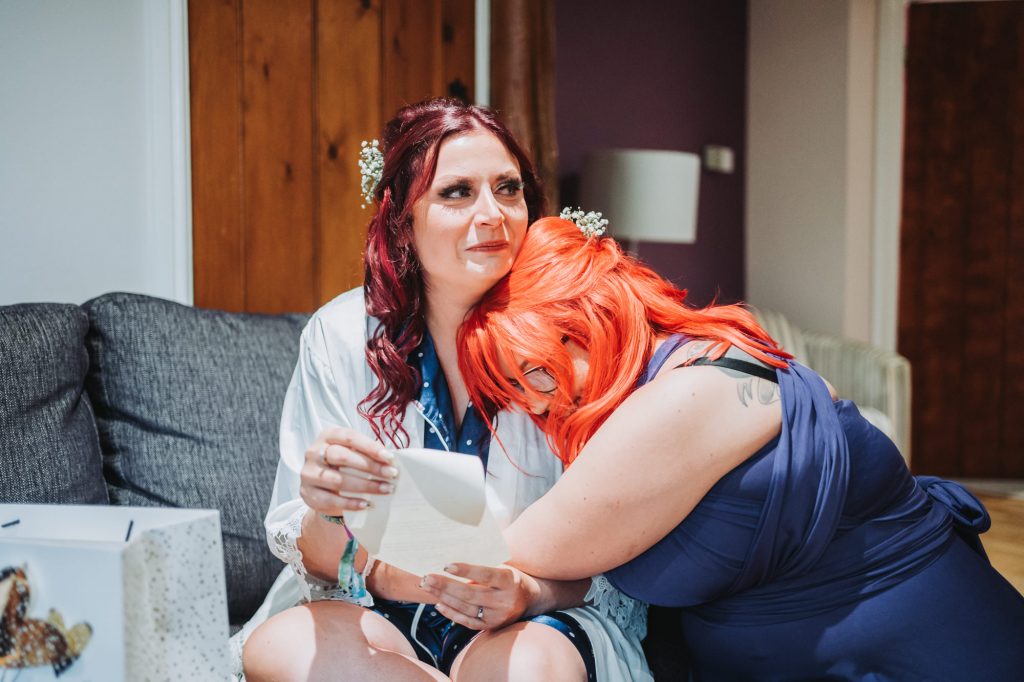 The Ceremony at Knockerdown Cottages Ashbourne
Knockerdown Cottages offers indoor or outdoor ceremonies. Eva and Josh had an indoor ceremony because of the rain and it was beautiful. They opted for a quick ceremony so they could enjoy as much of the day as possible with their family and friends.
The Reception at Knockerdown Cottages Ashbourne
The 'street' is the perfect spot for a confetti run and then there is a sweet little courtyard perfect for a drinks reception. The venue is so spacious so there is plenty of room for the guests to enjoy. The main room is lovely and bright for photographs and there is a lovely field for a little walk/photoshoot.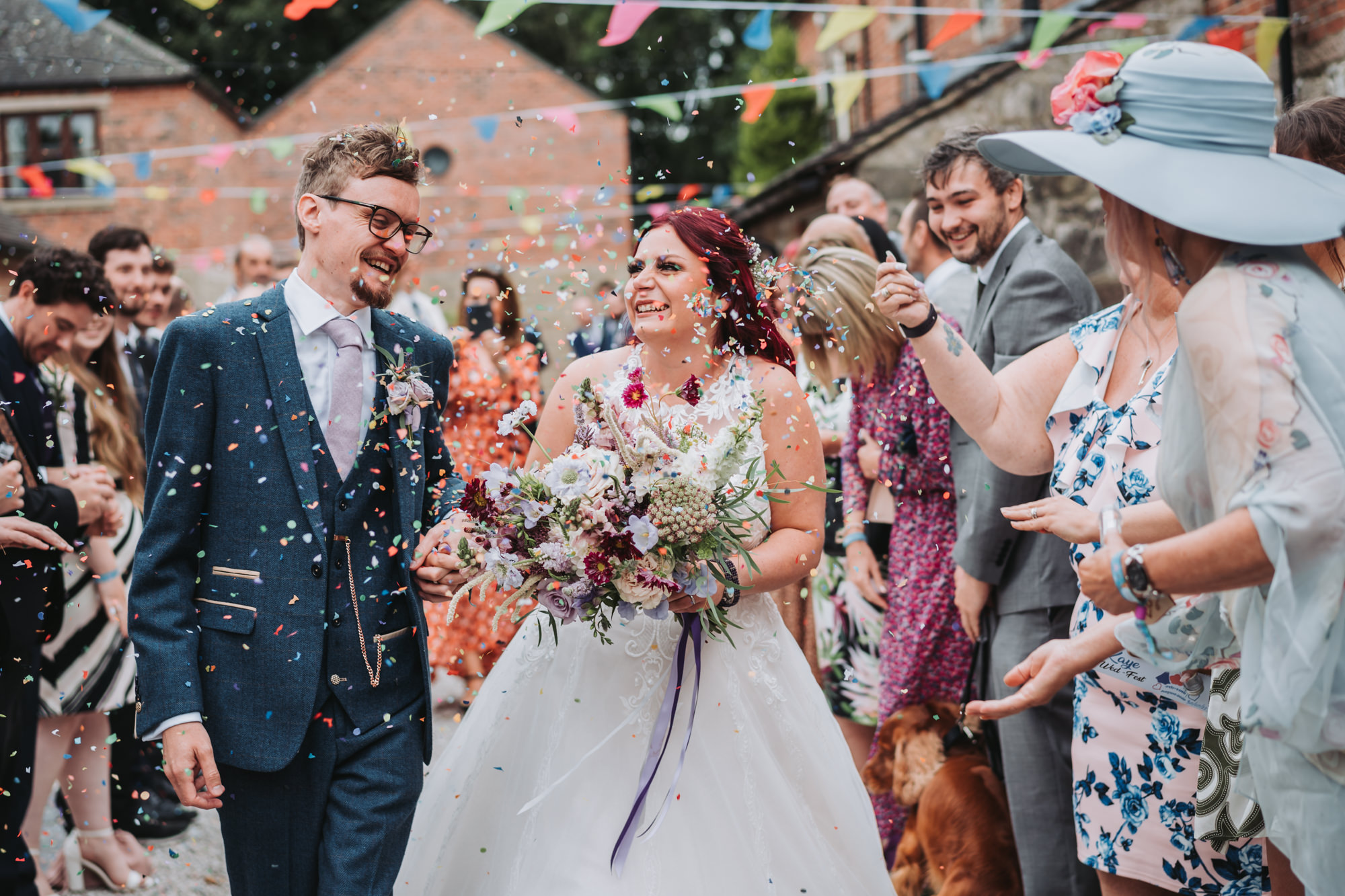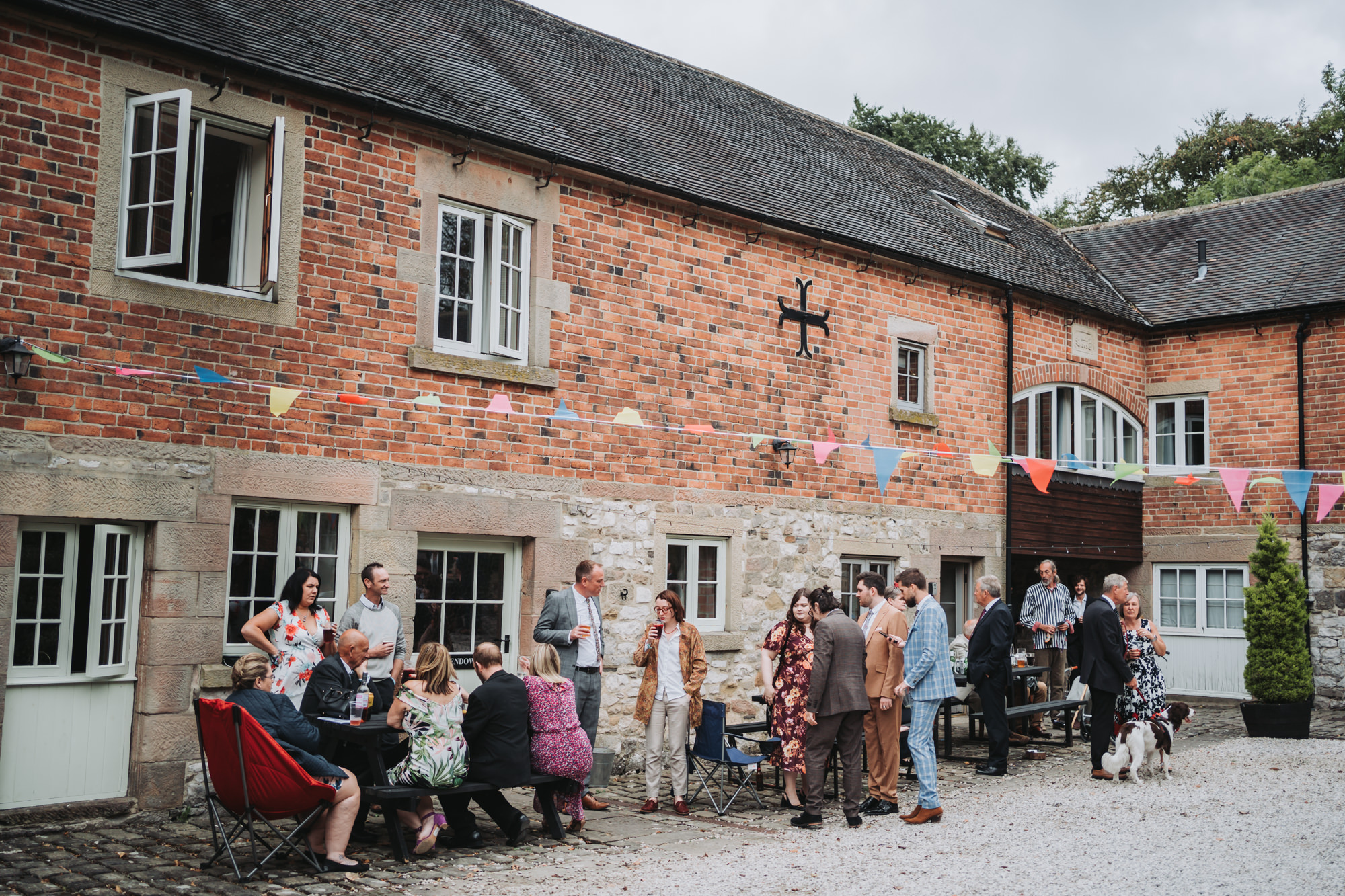 The Evening at Knockerdown Cottages
The guests enjoyed watching the couple play pool (Eva won!) and enjoyed some garden games on the lawn. There was dancing and food and it was just the perfect ending to a brilliant day.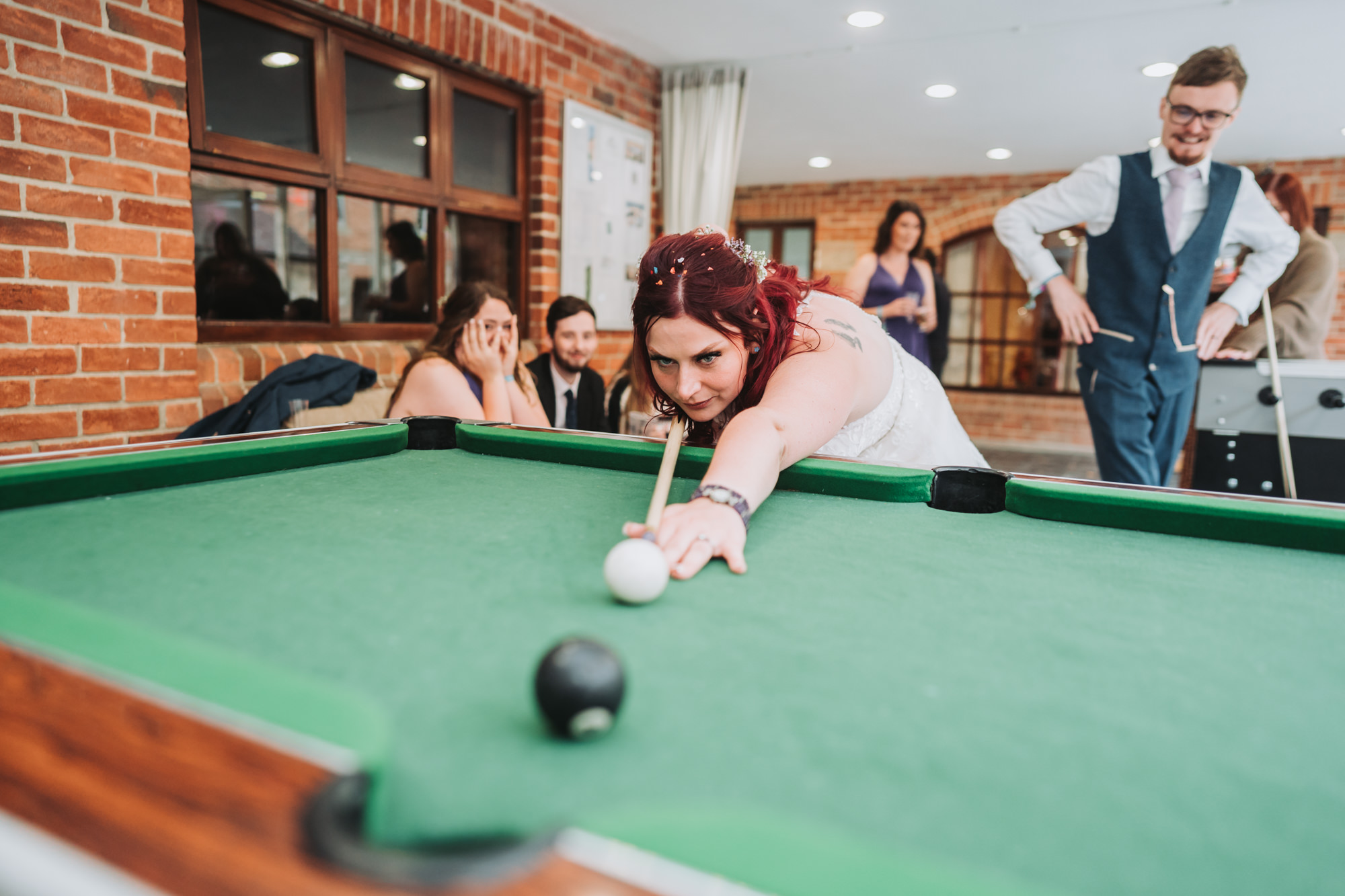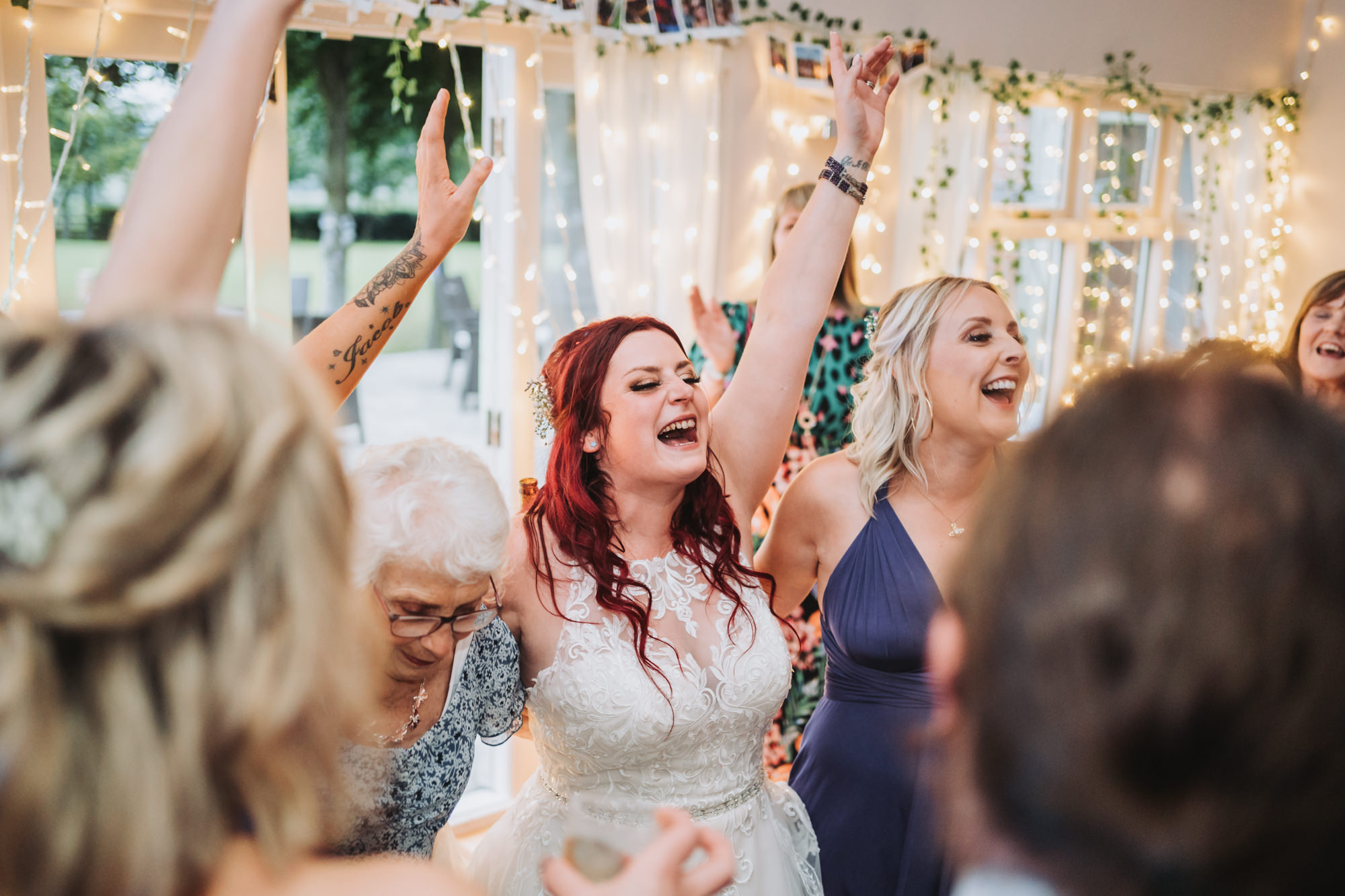 You can check out more about this venue on their website www.knockerdowncottages.co.uk. For more festival wedding inspiration, take a look here.
Eva and Josh's day went a bit like this…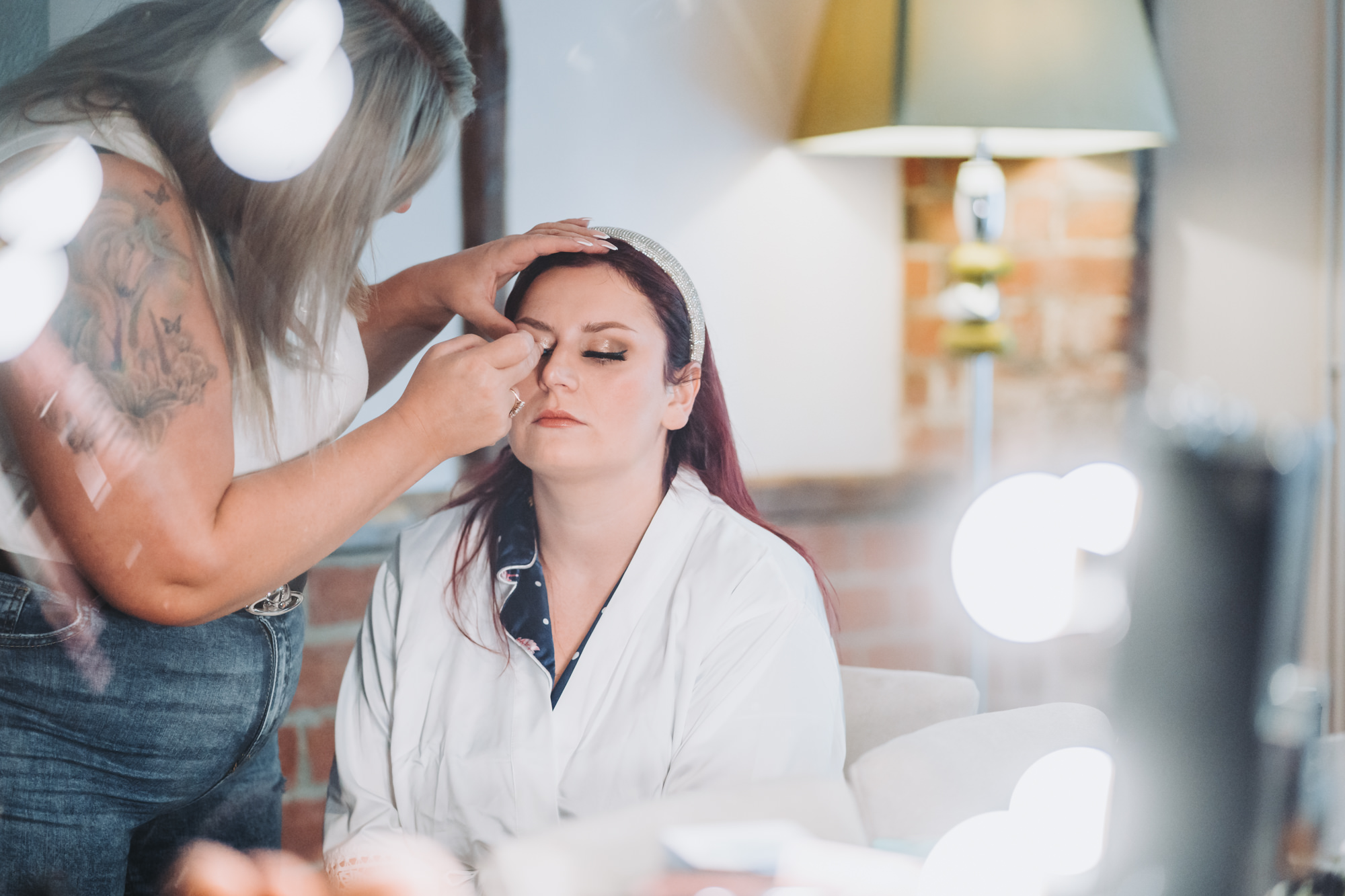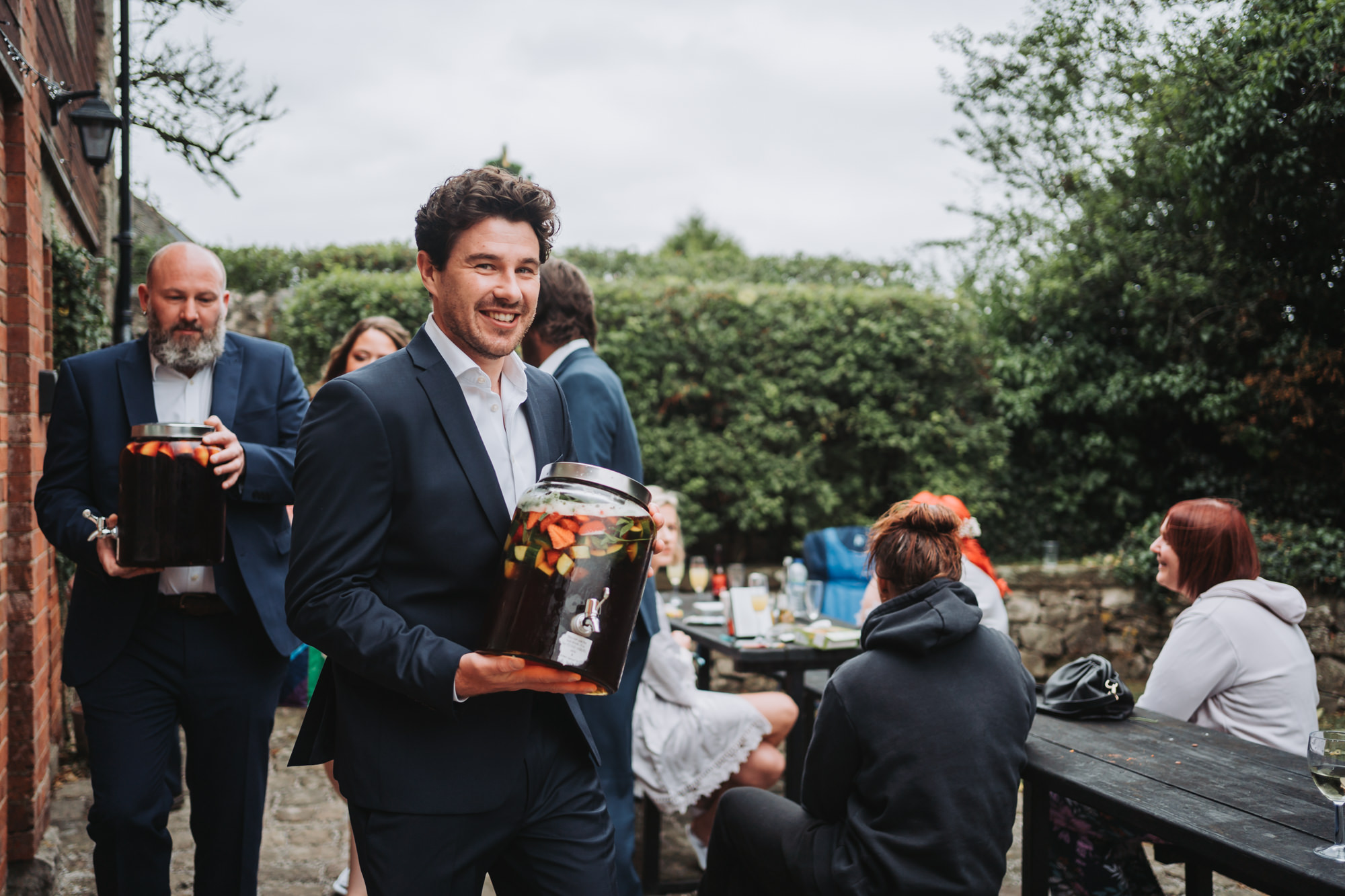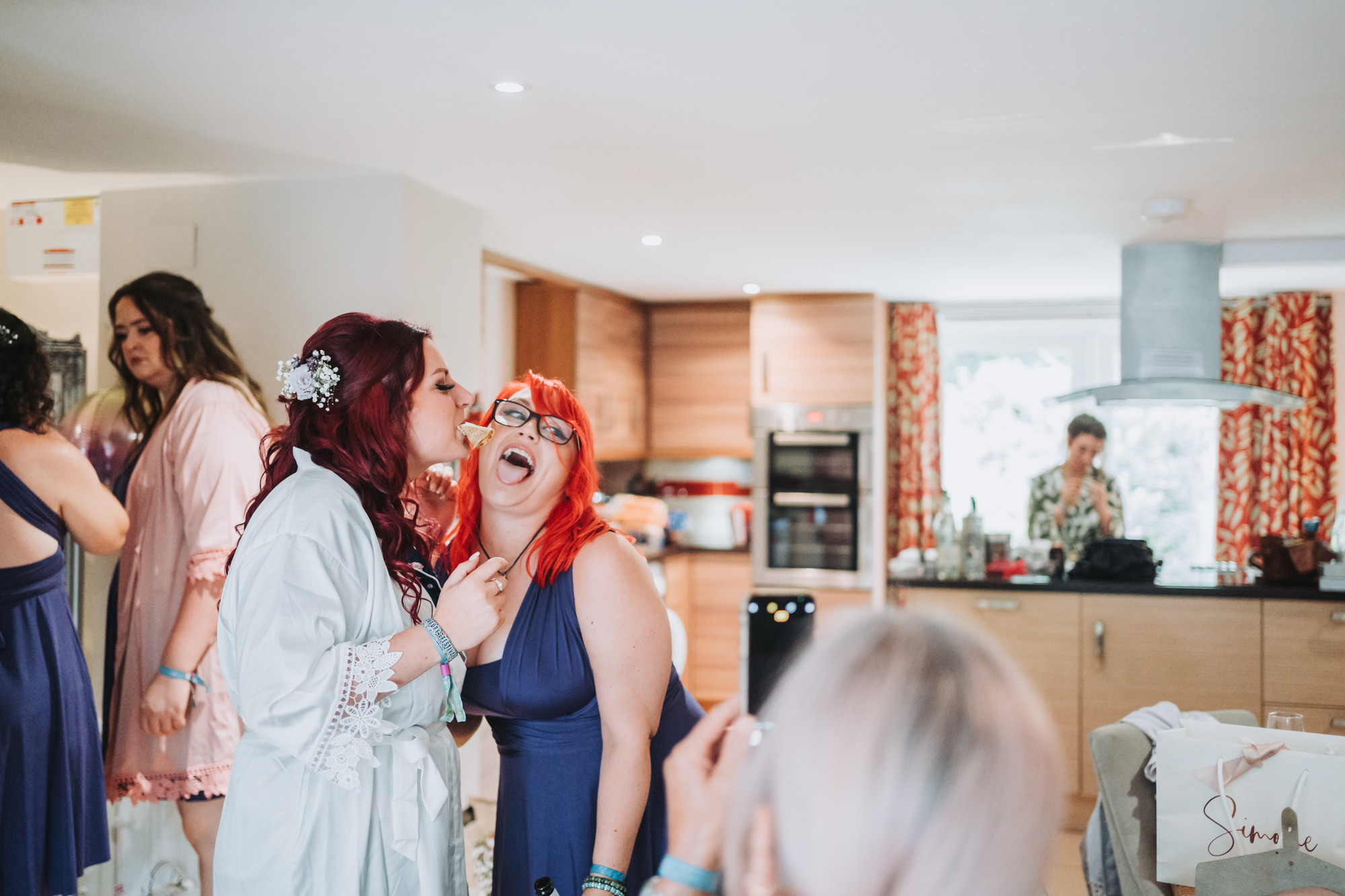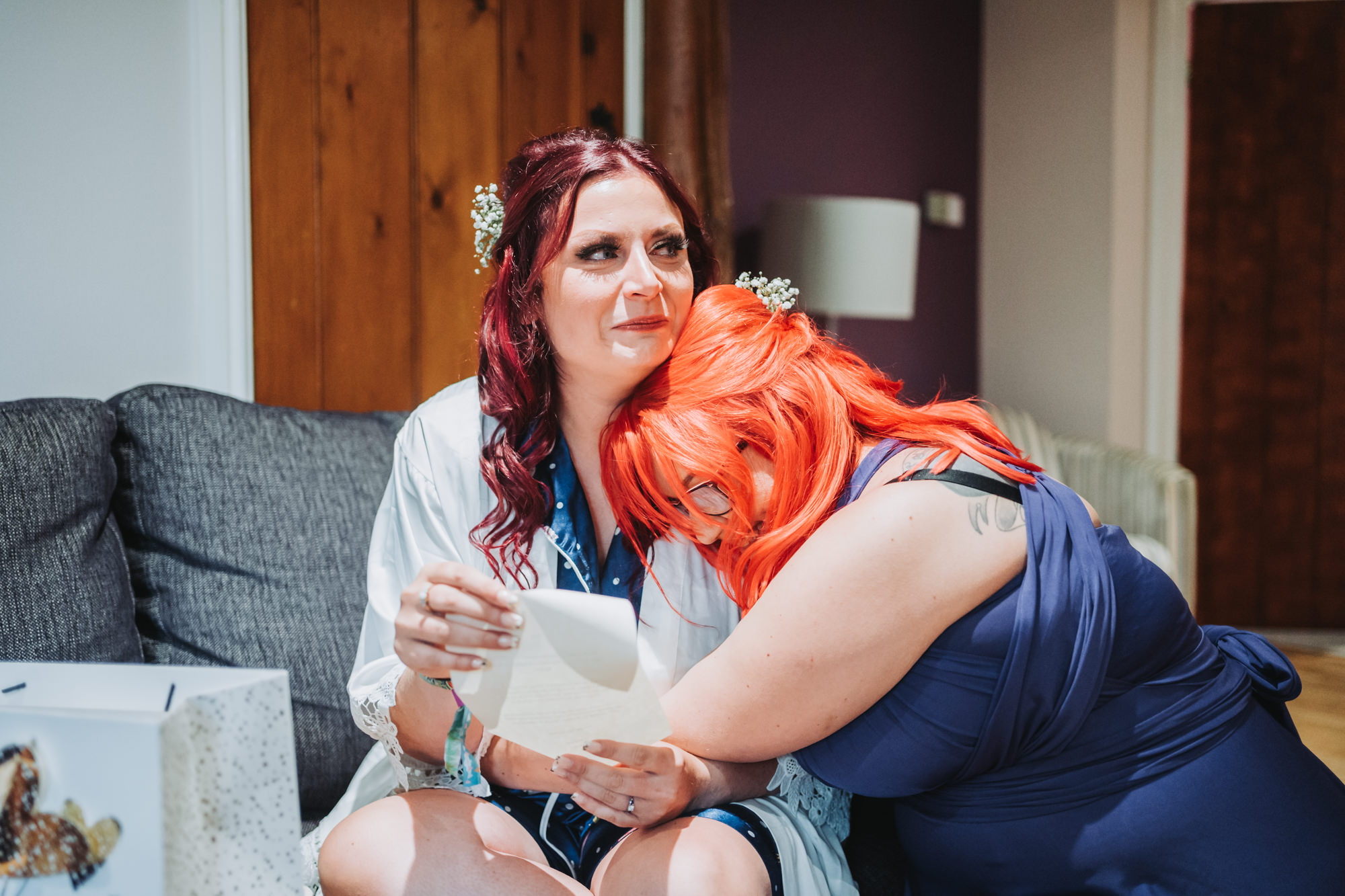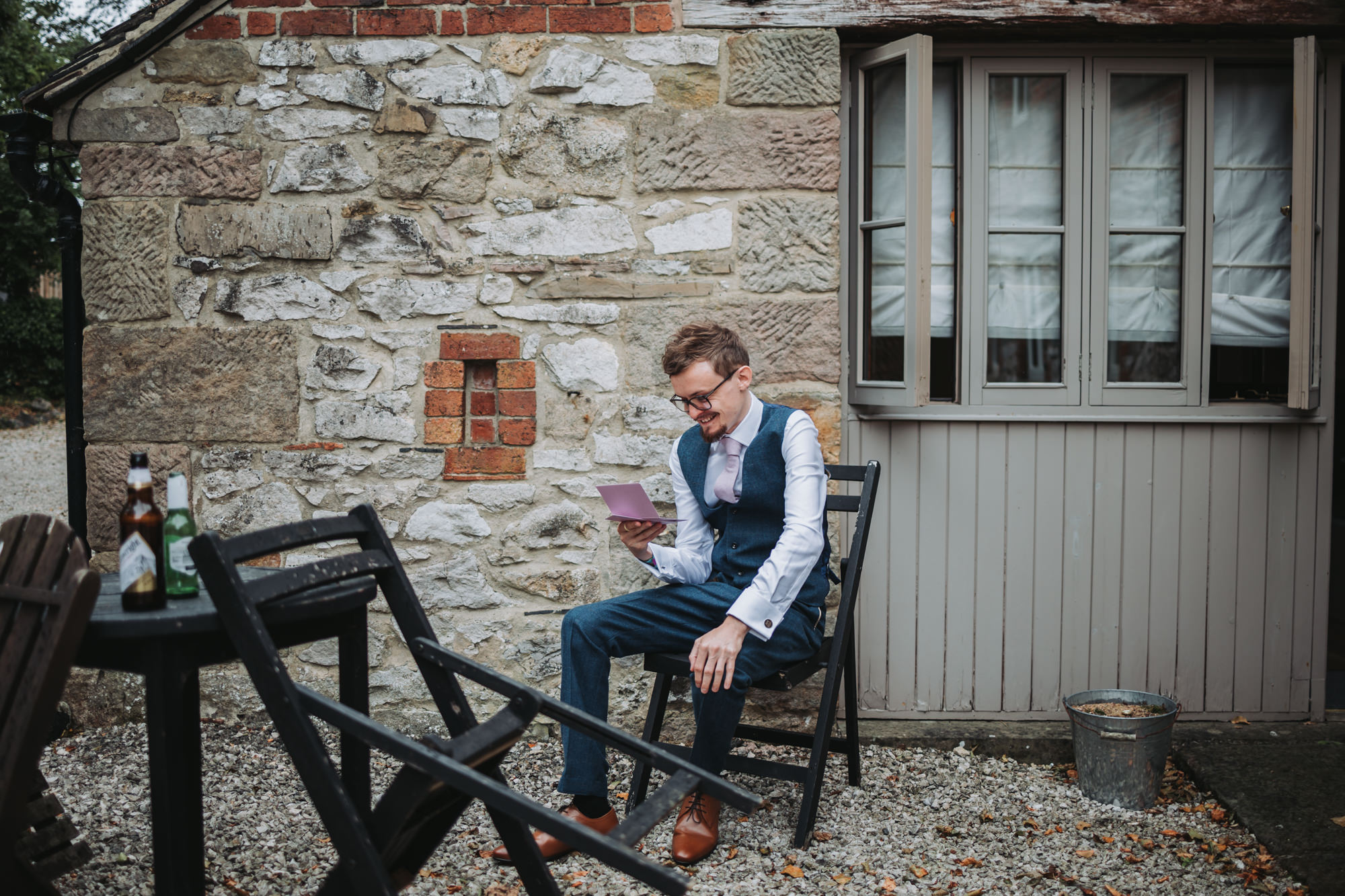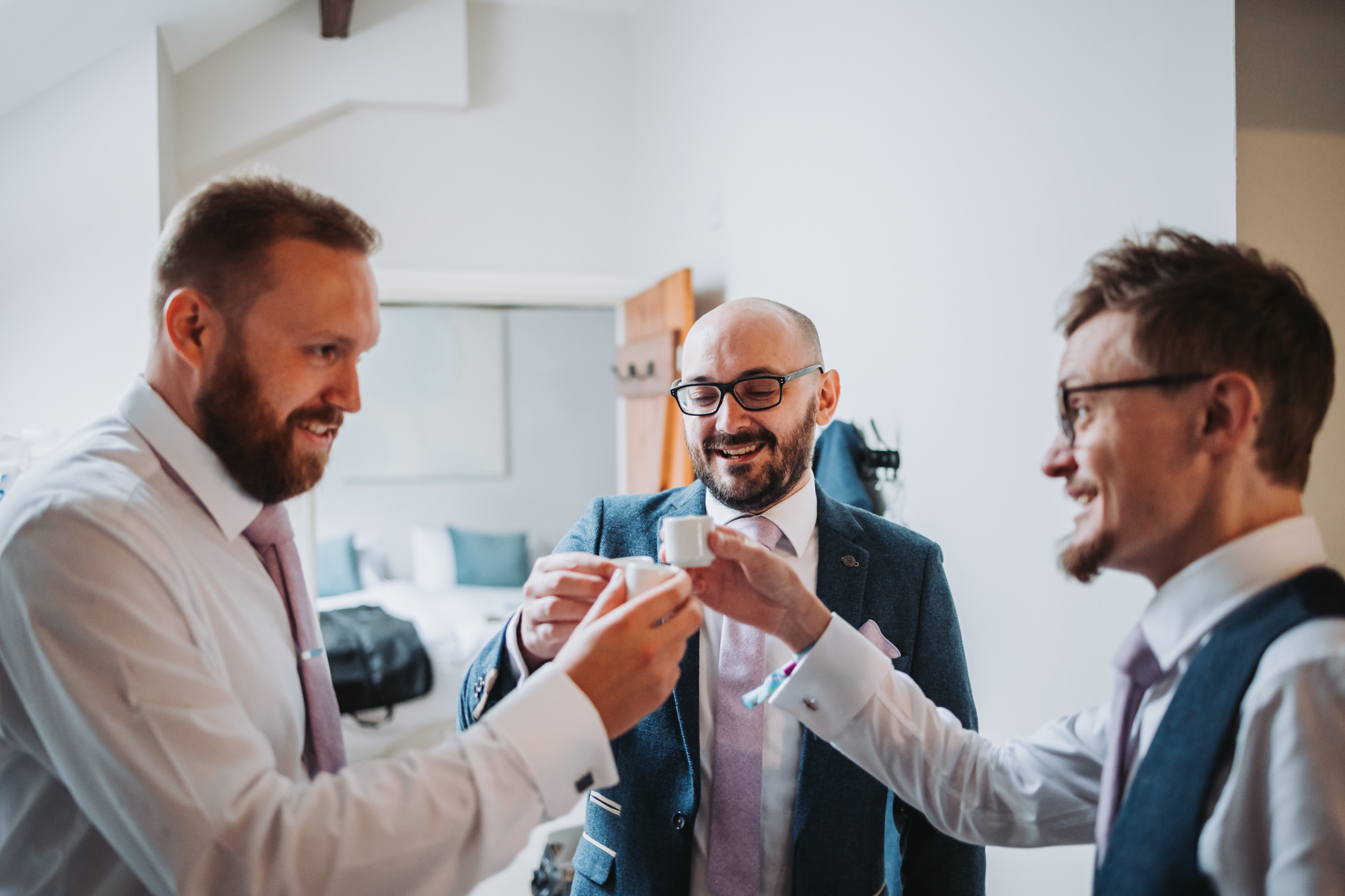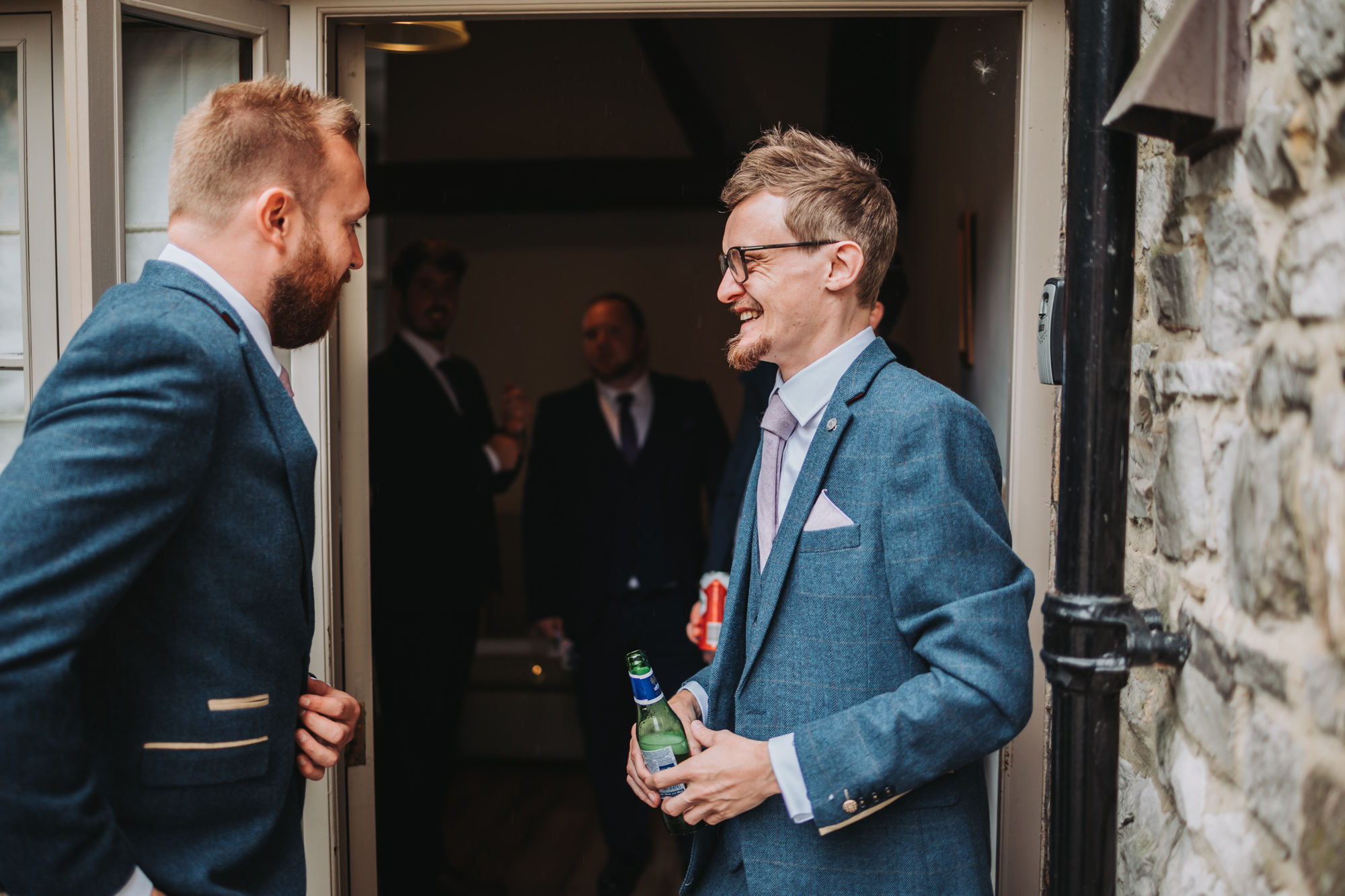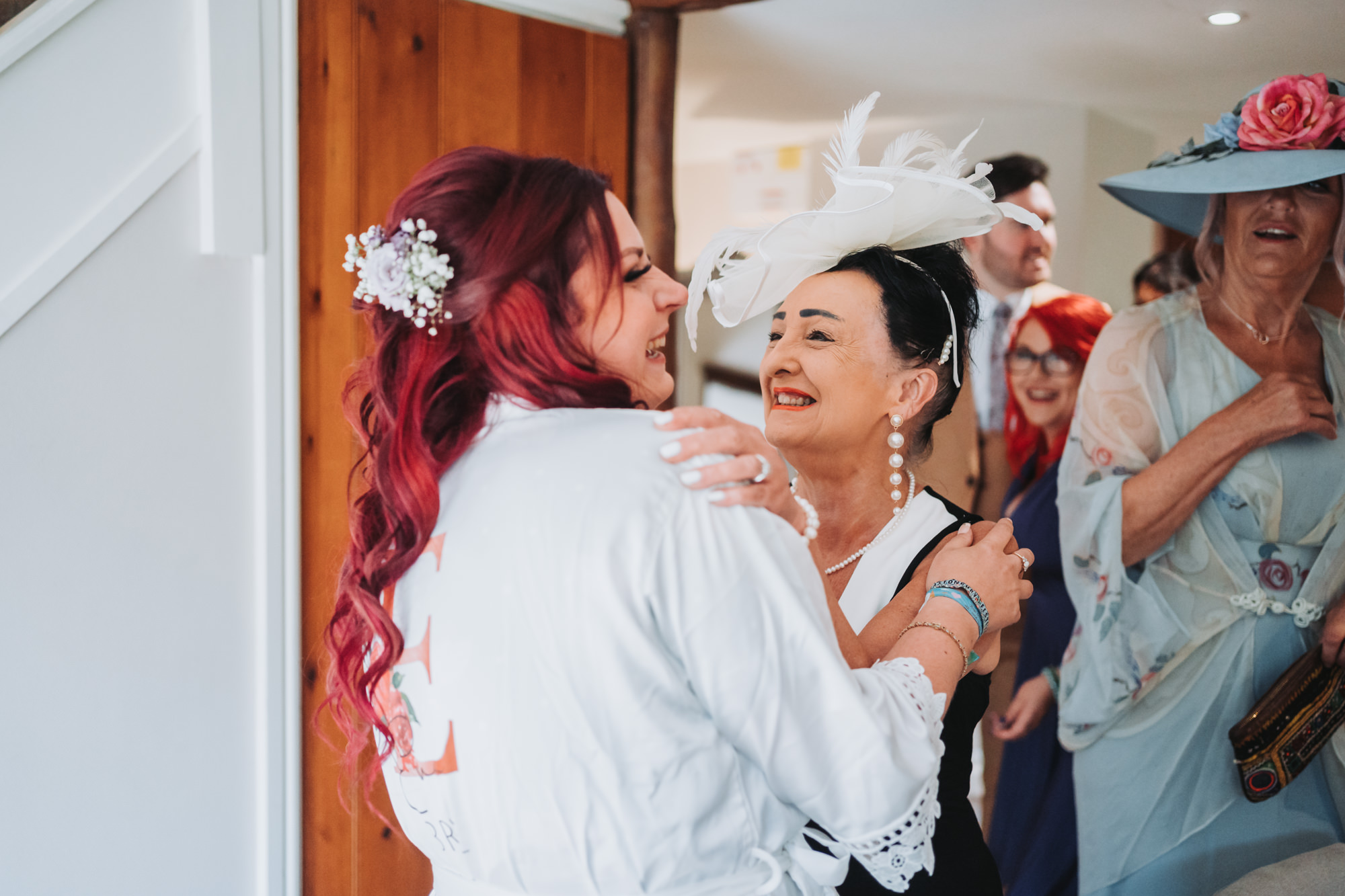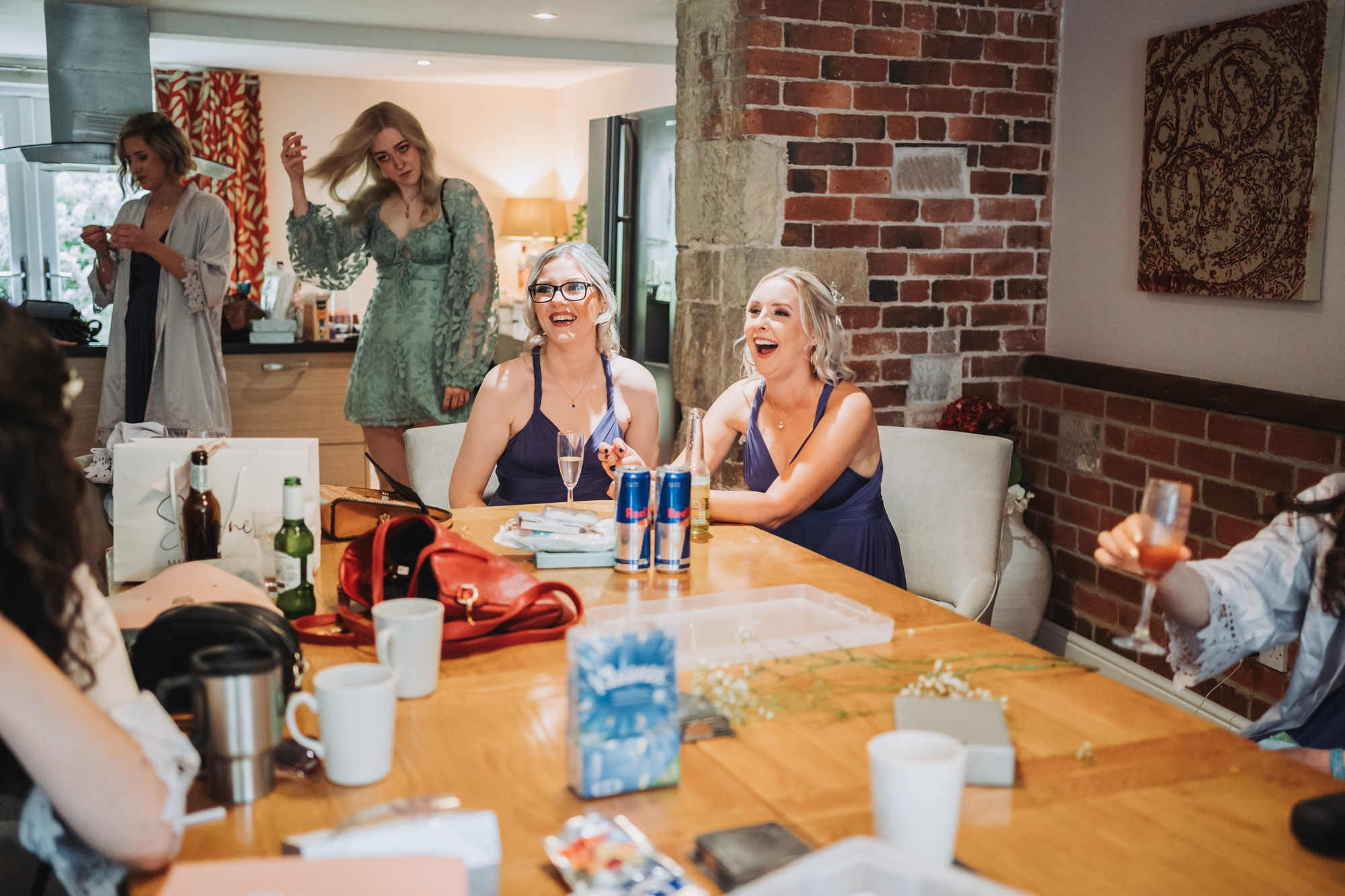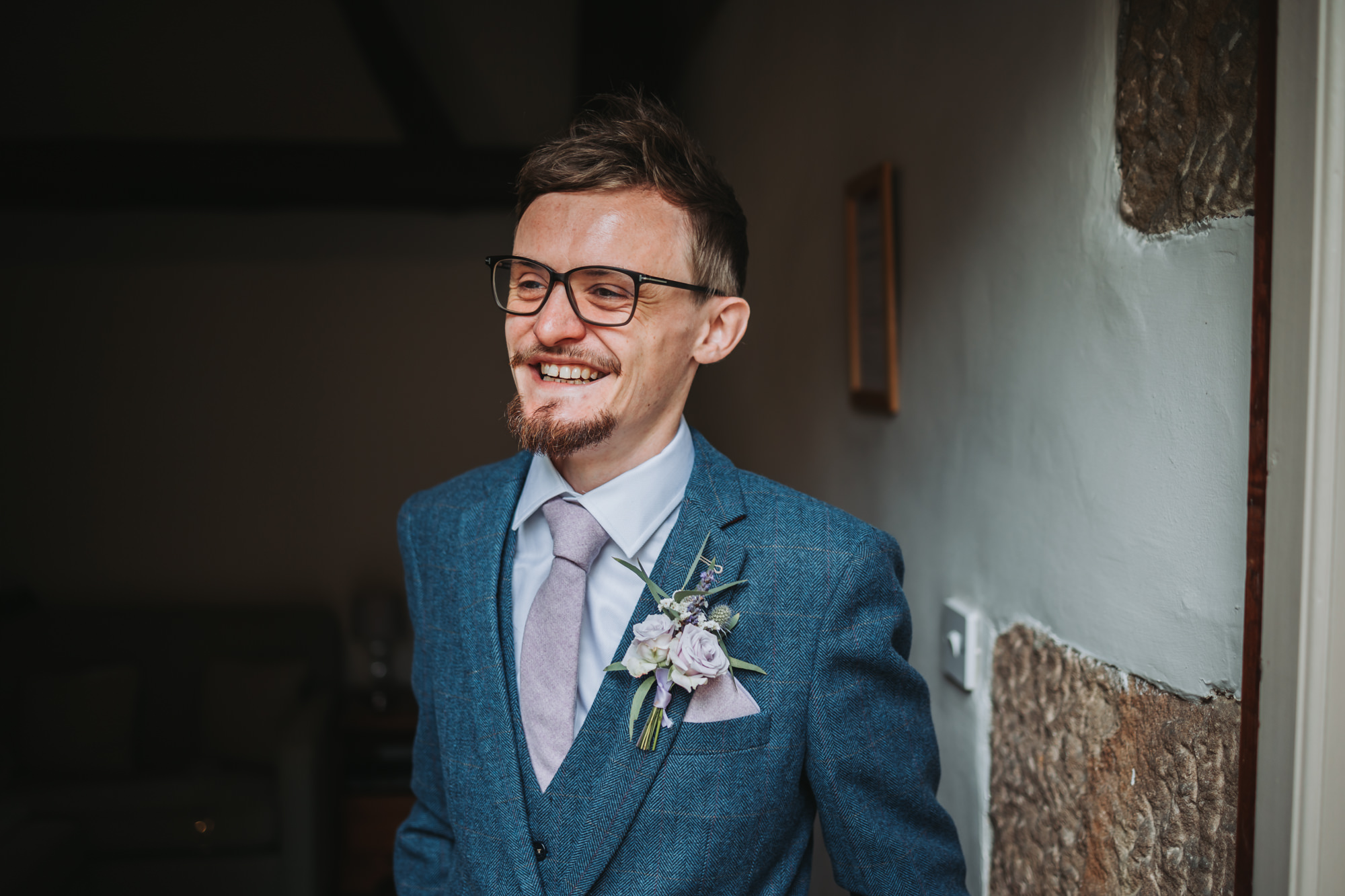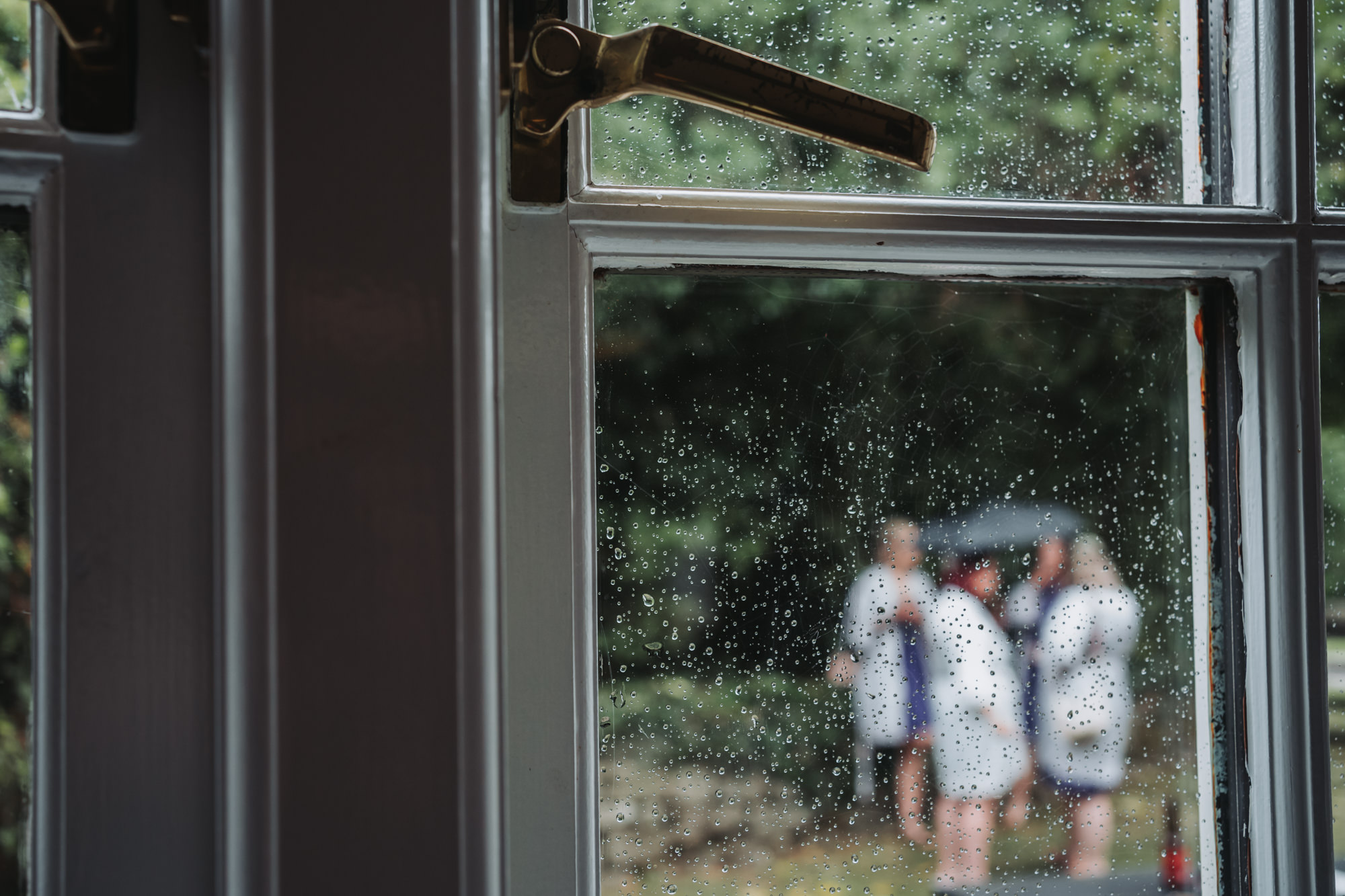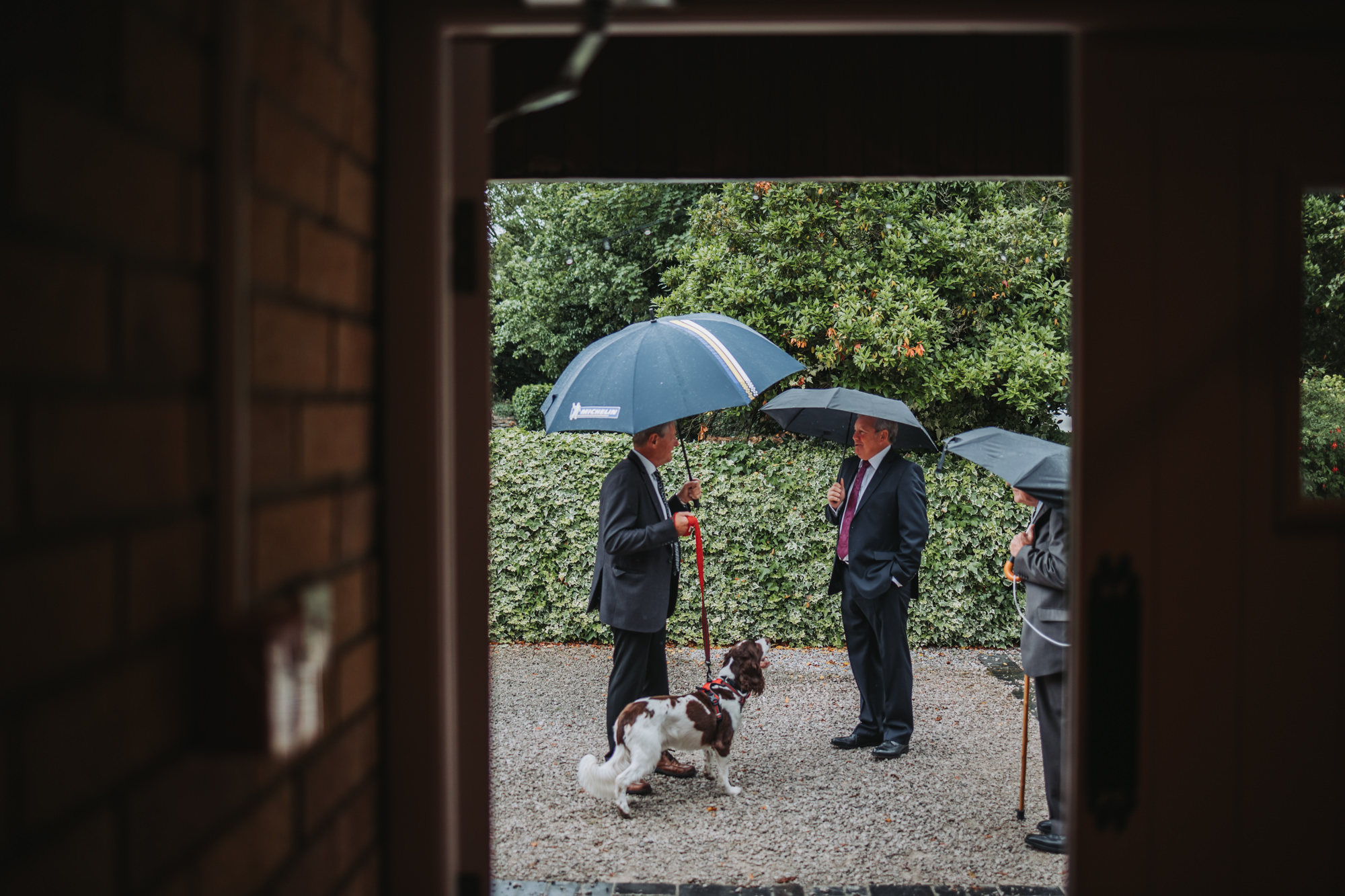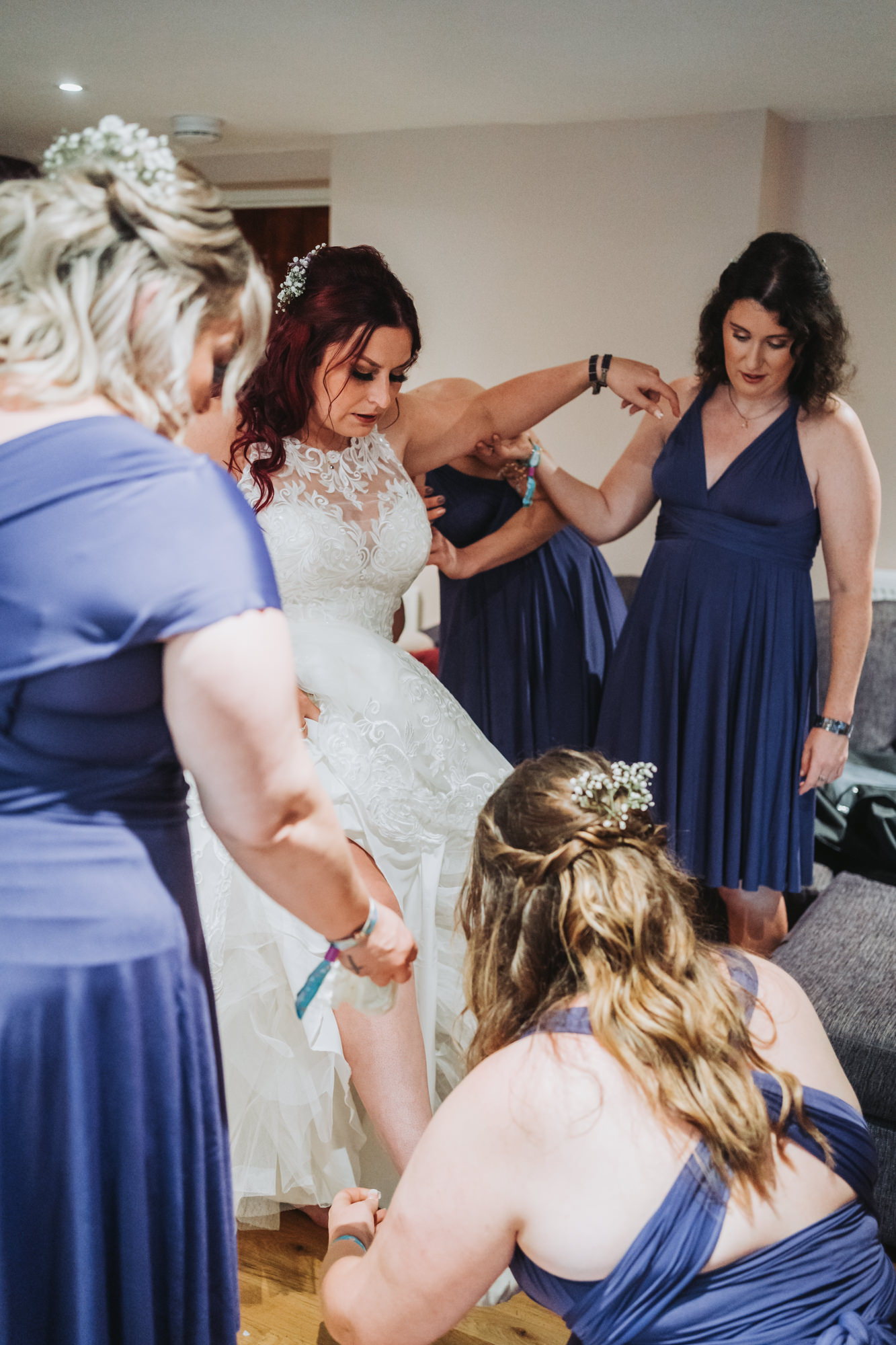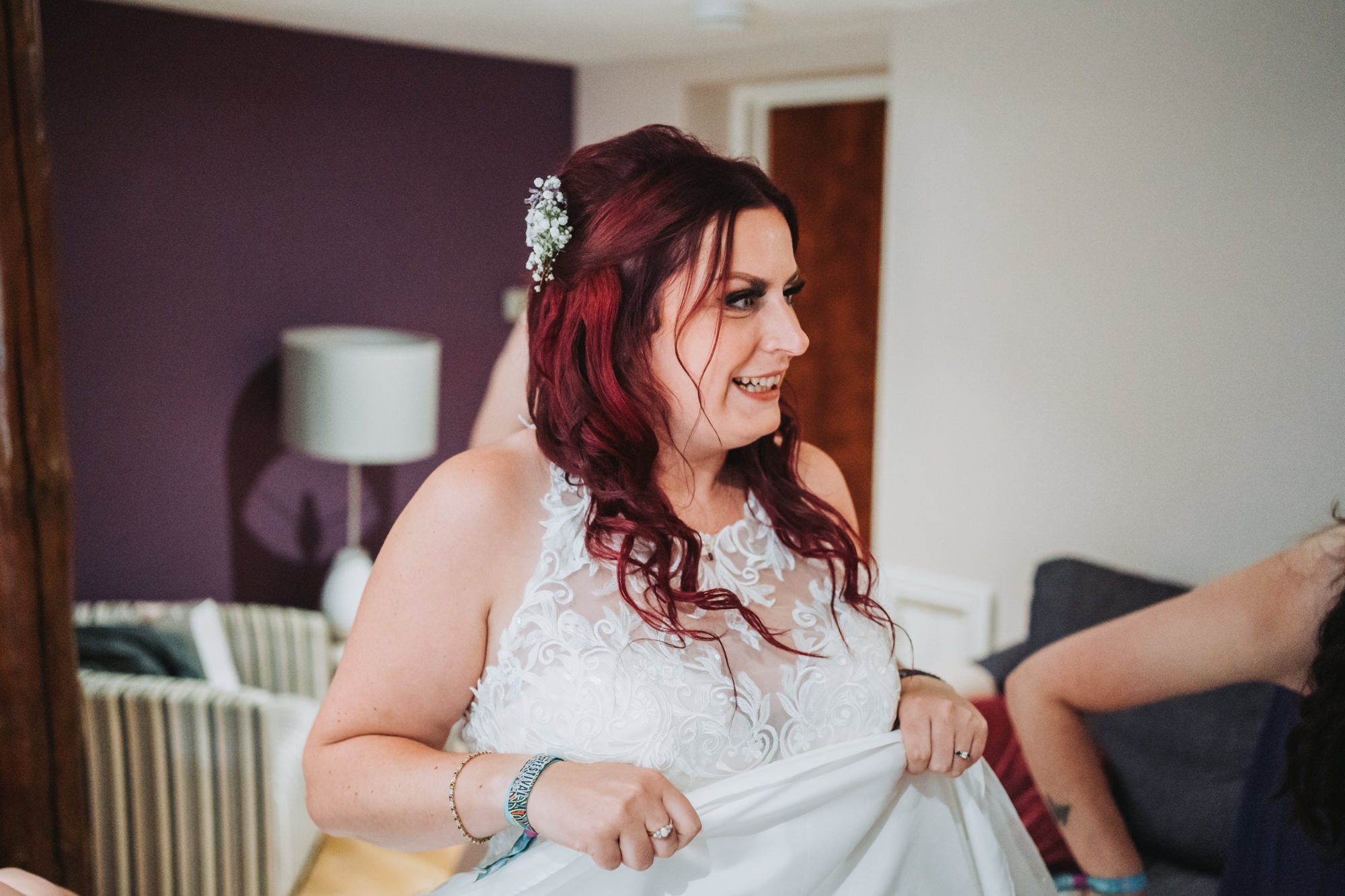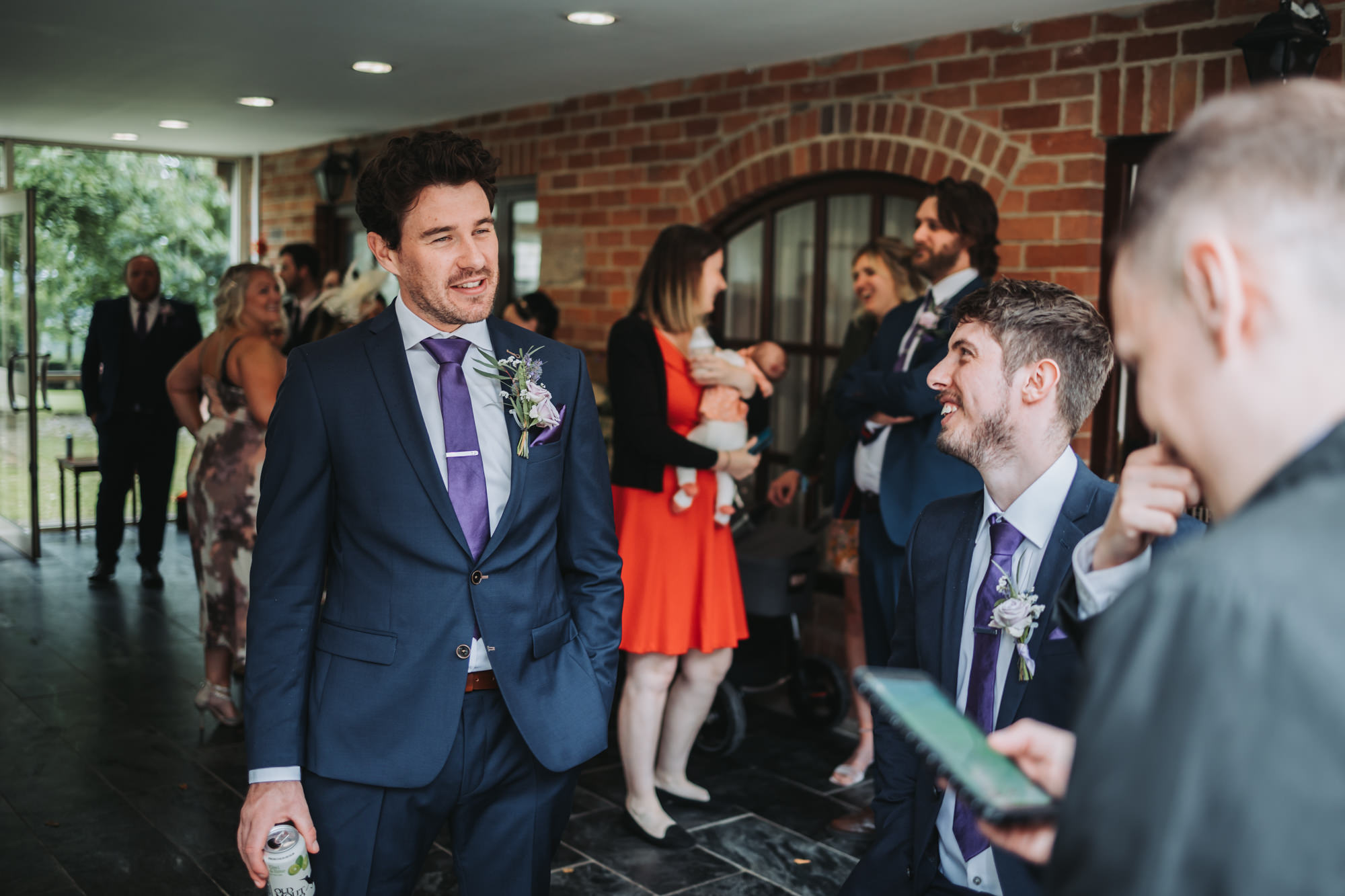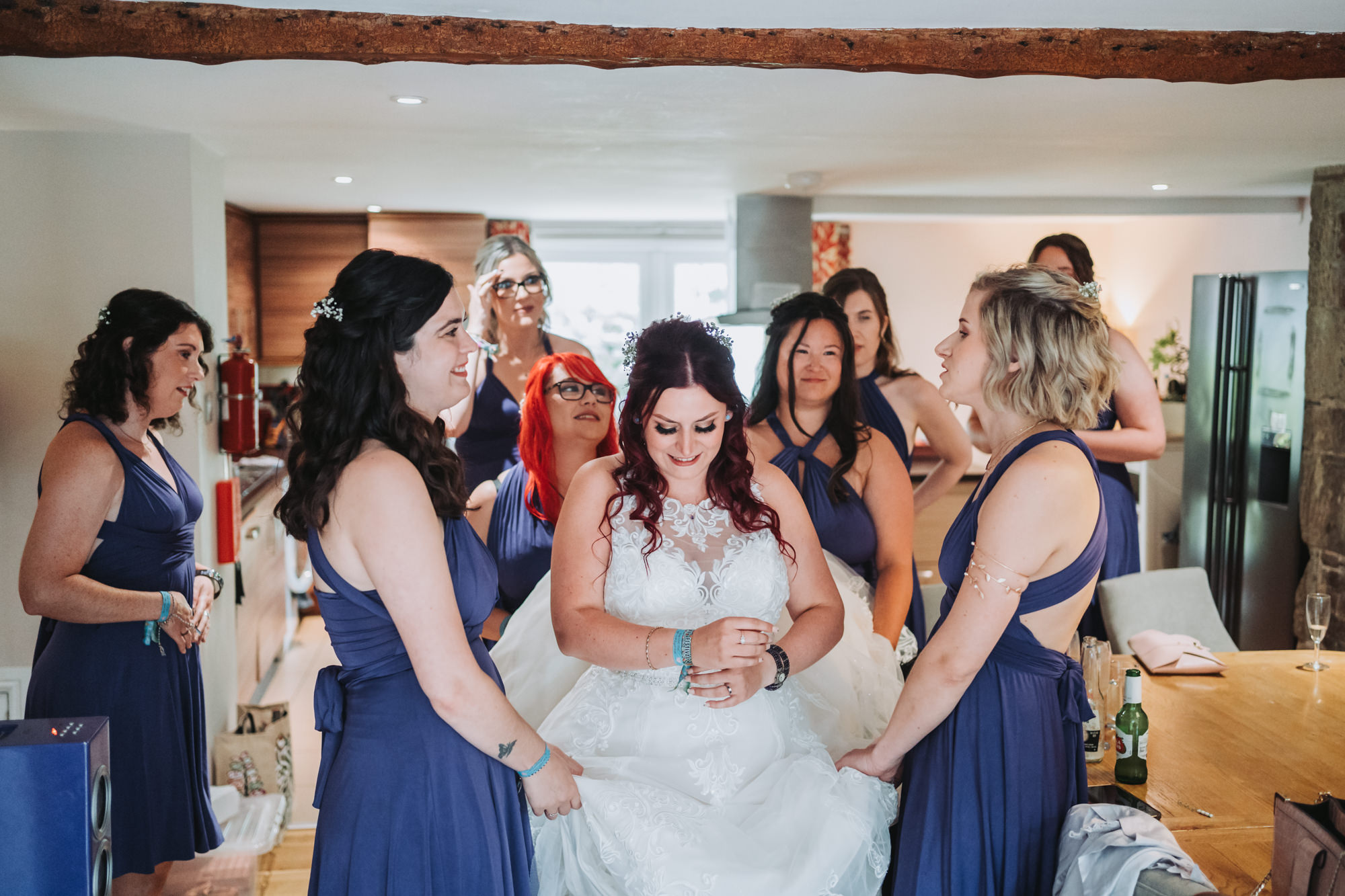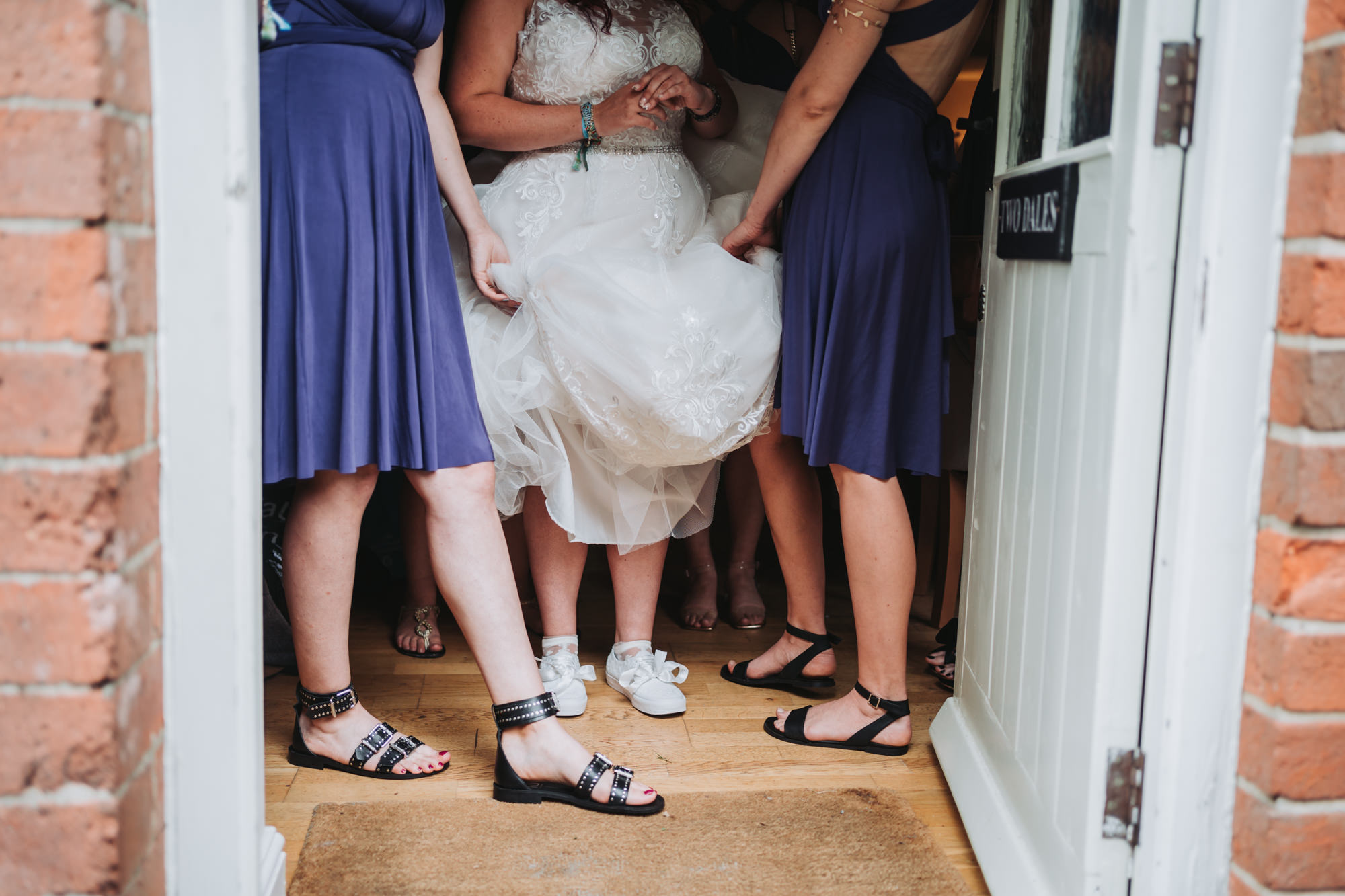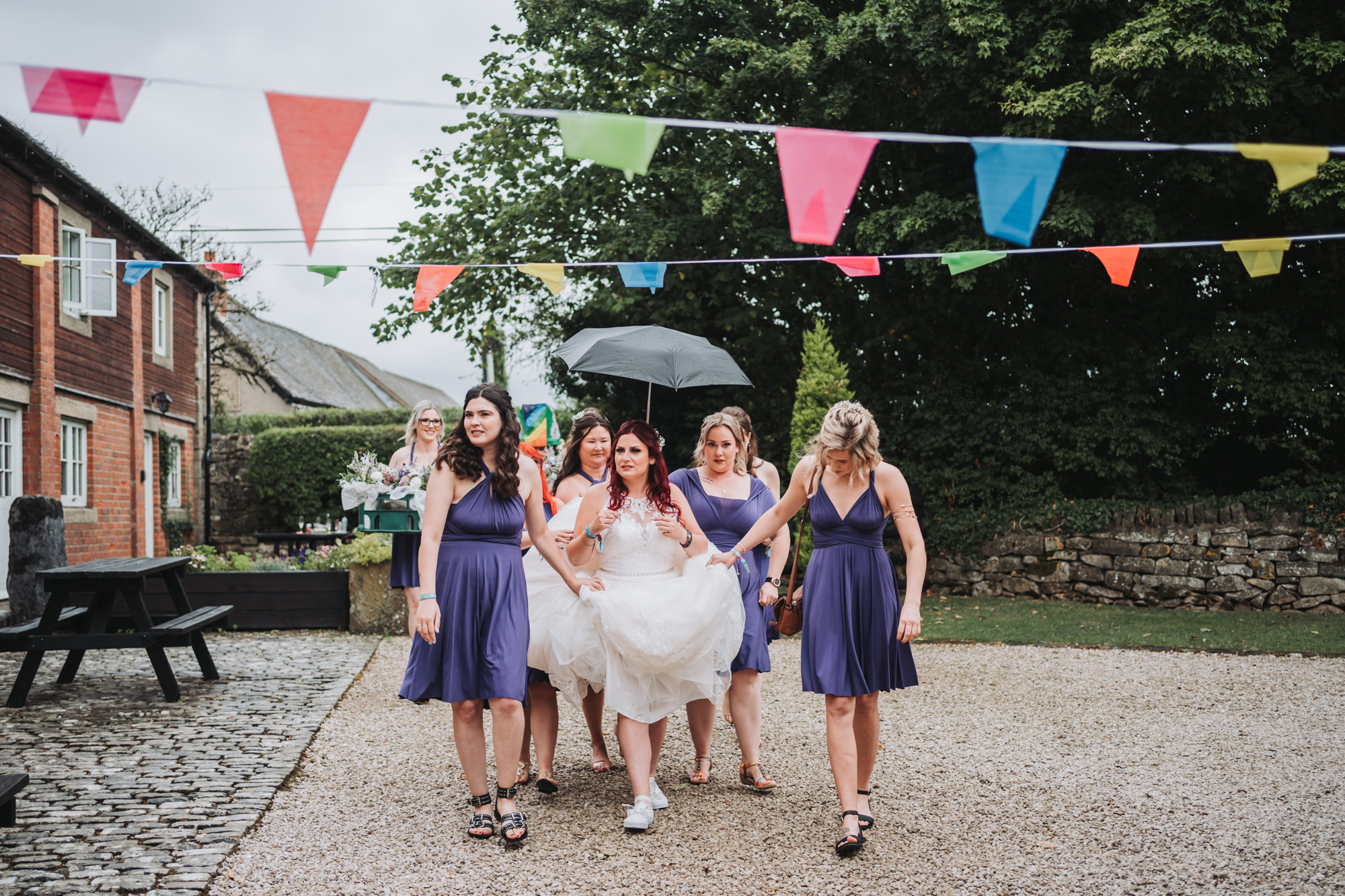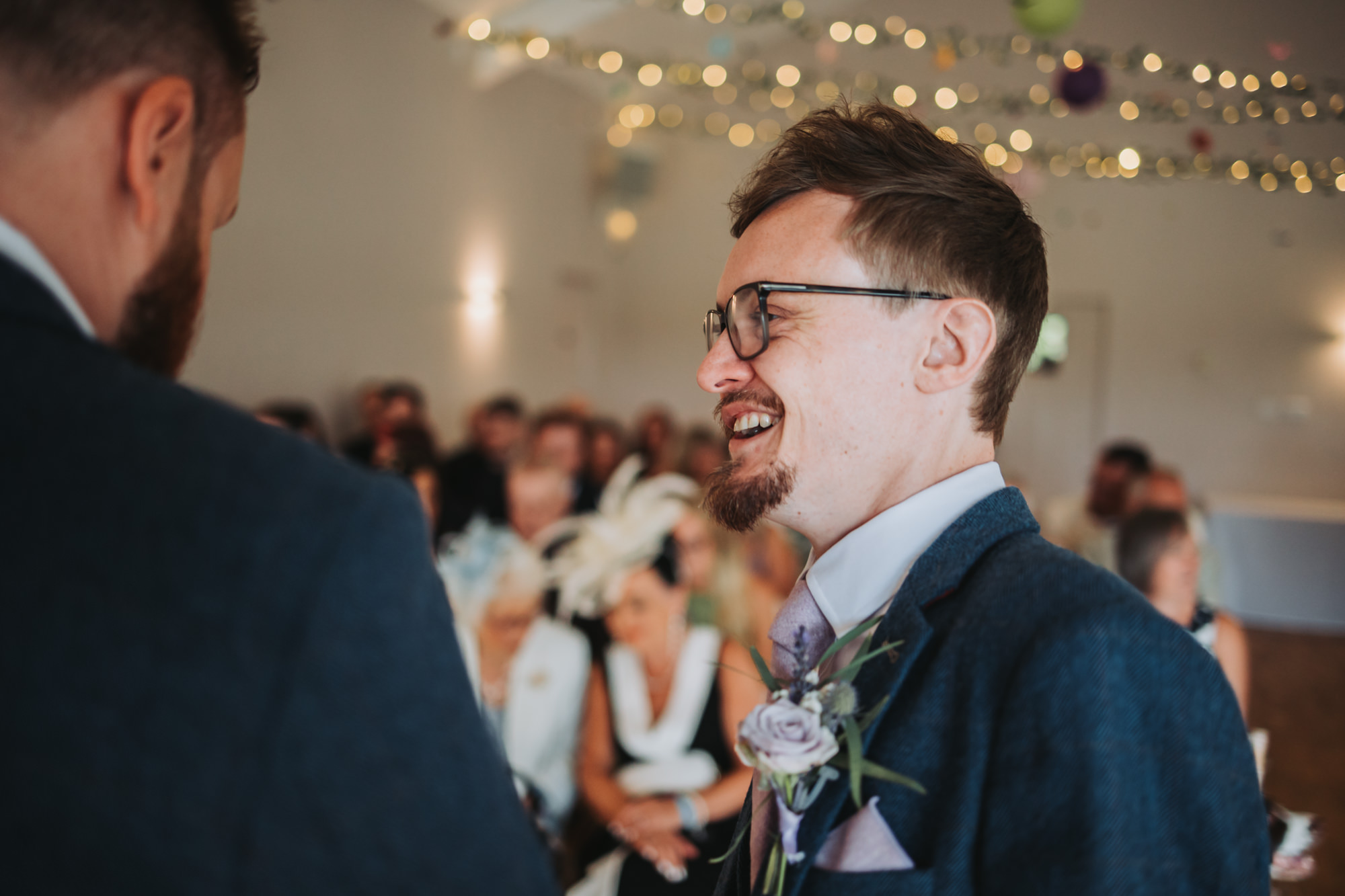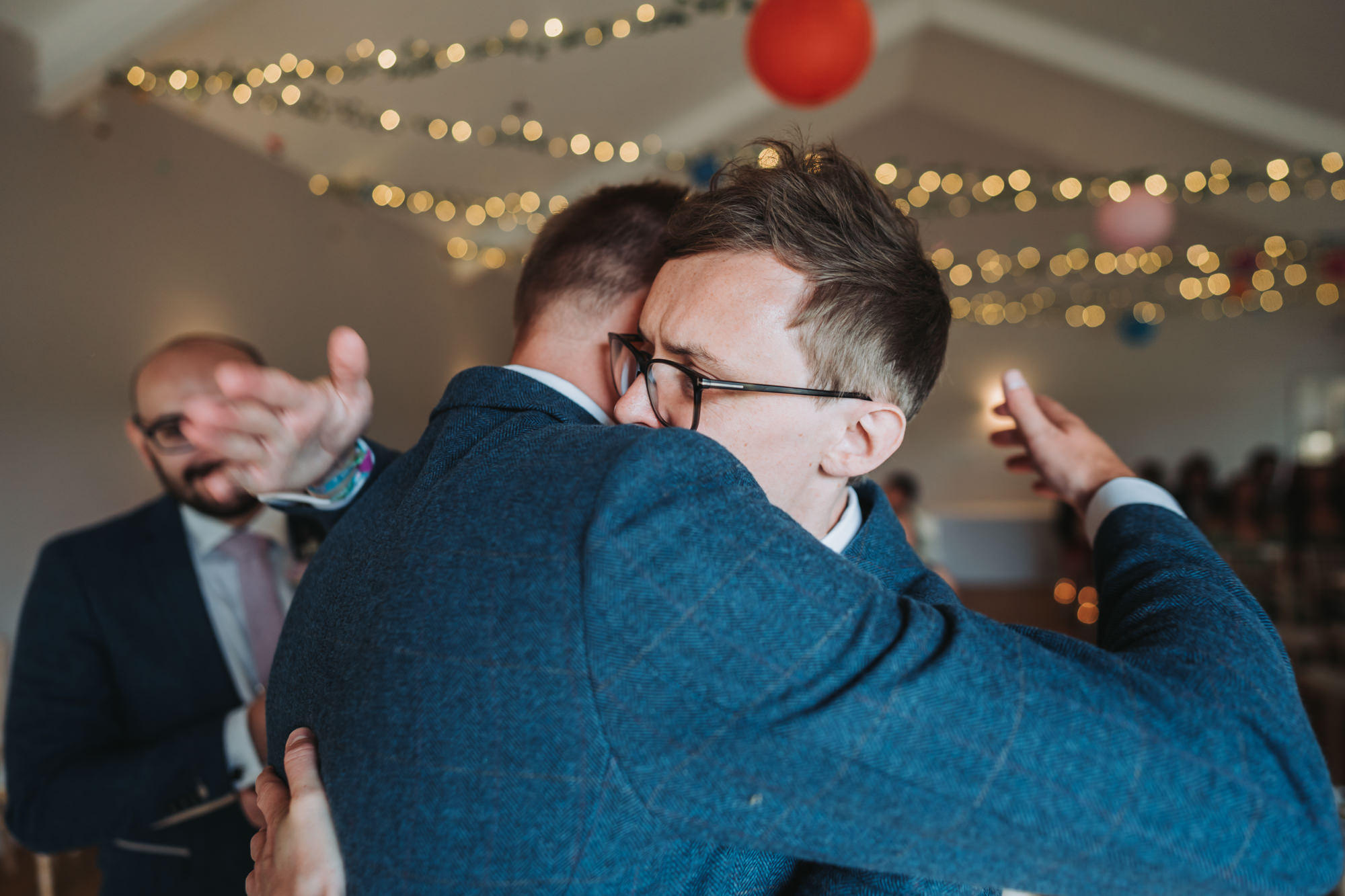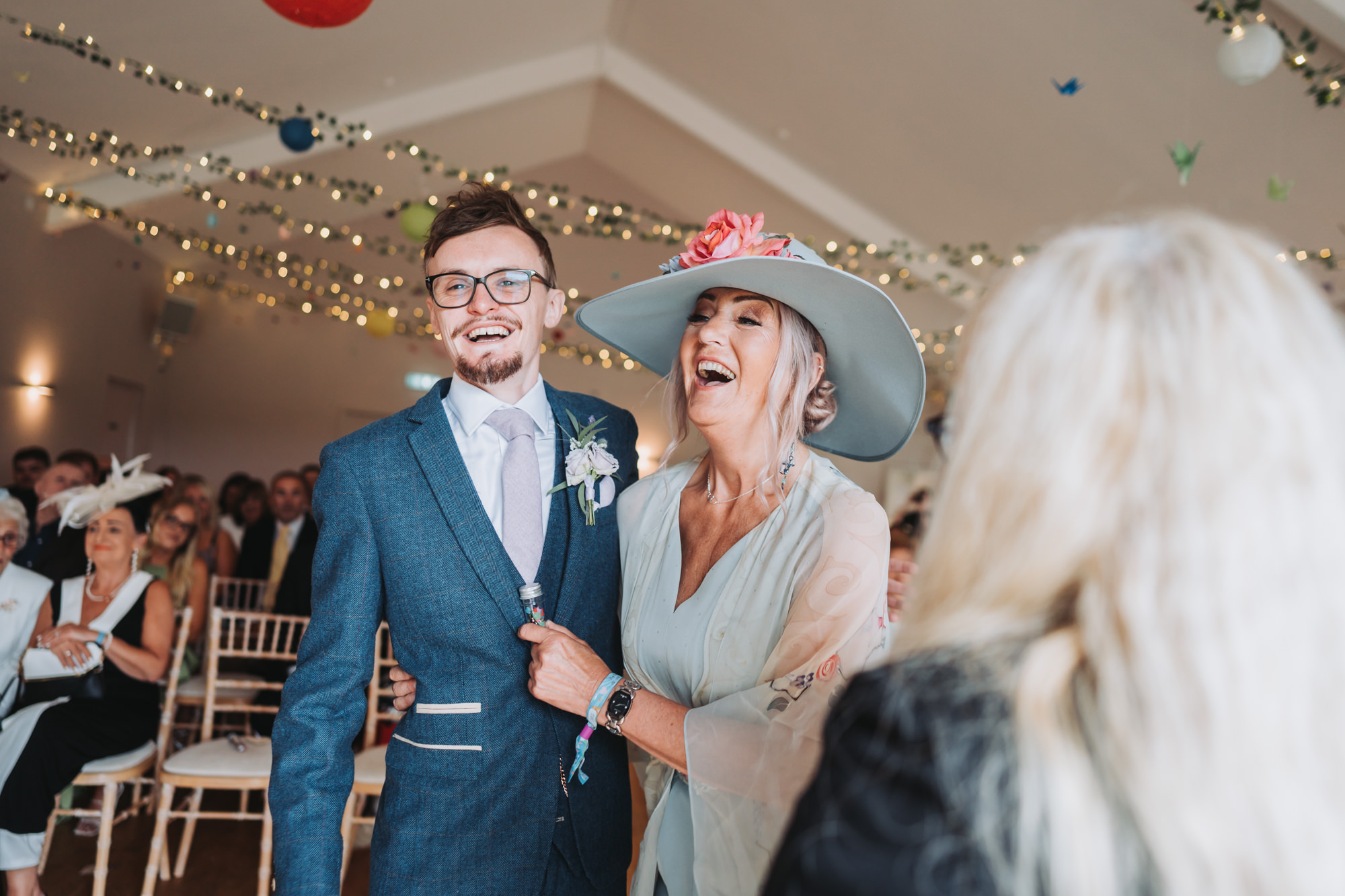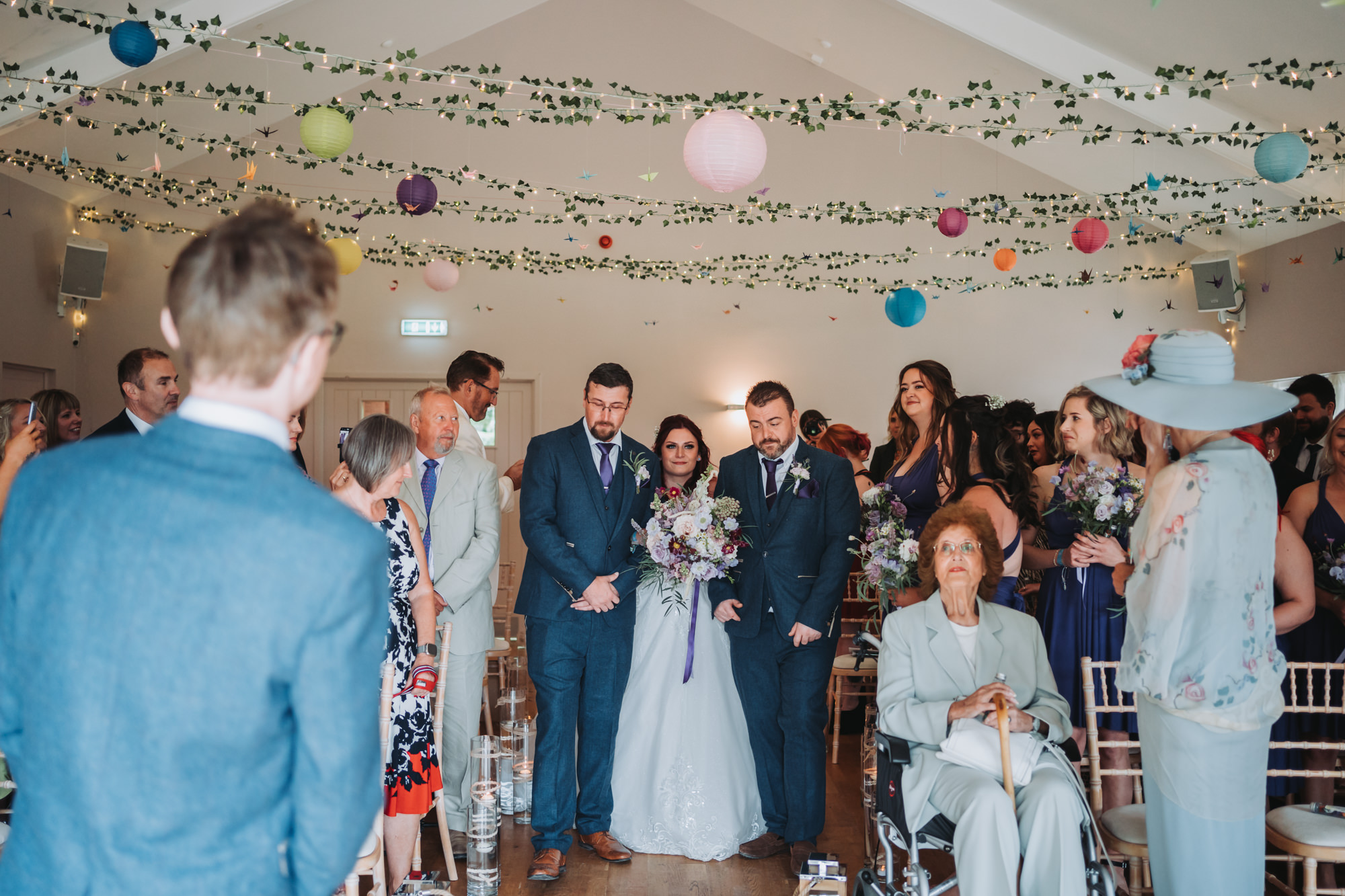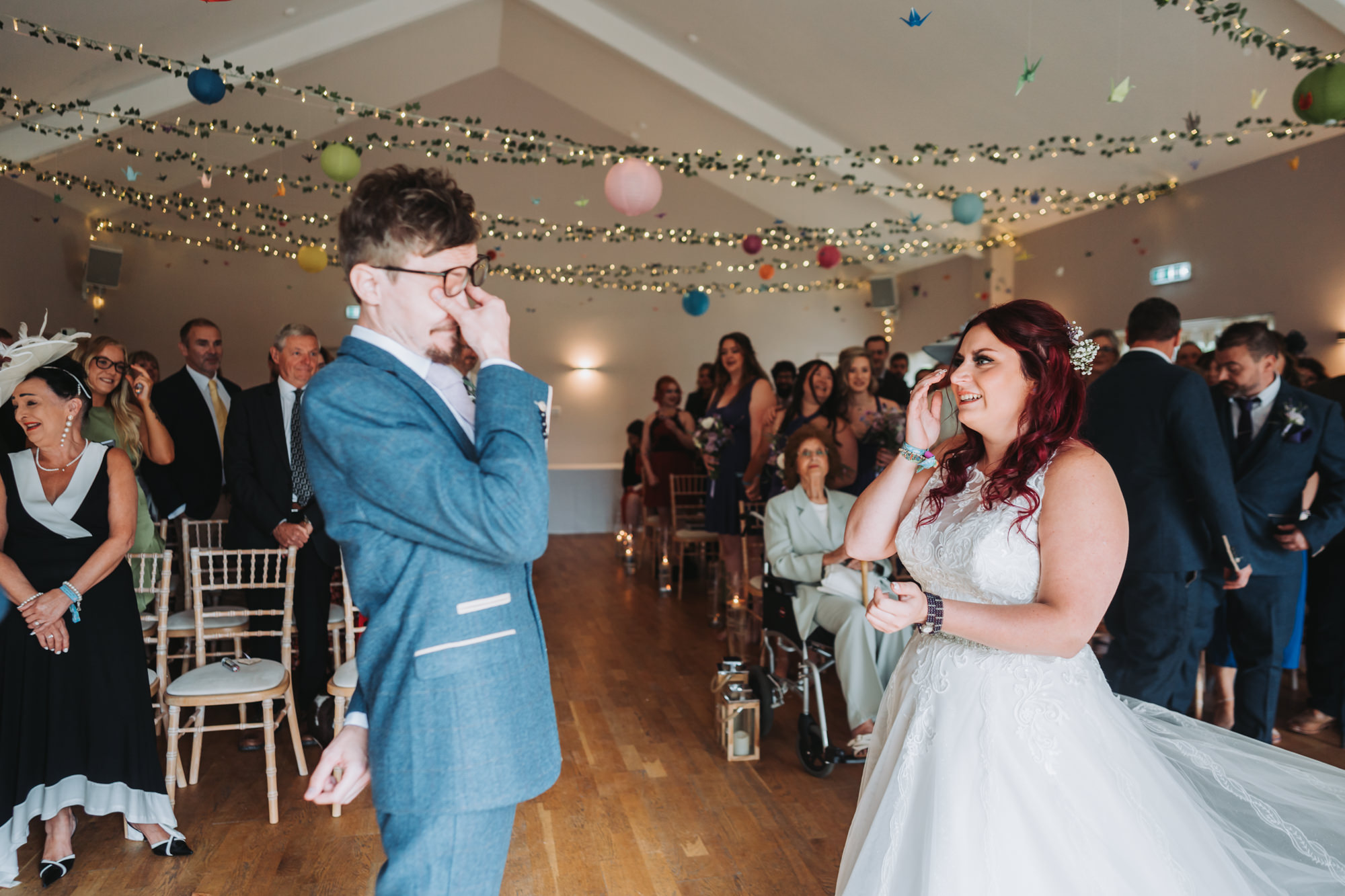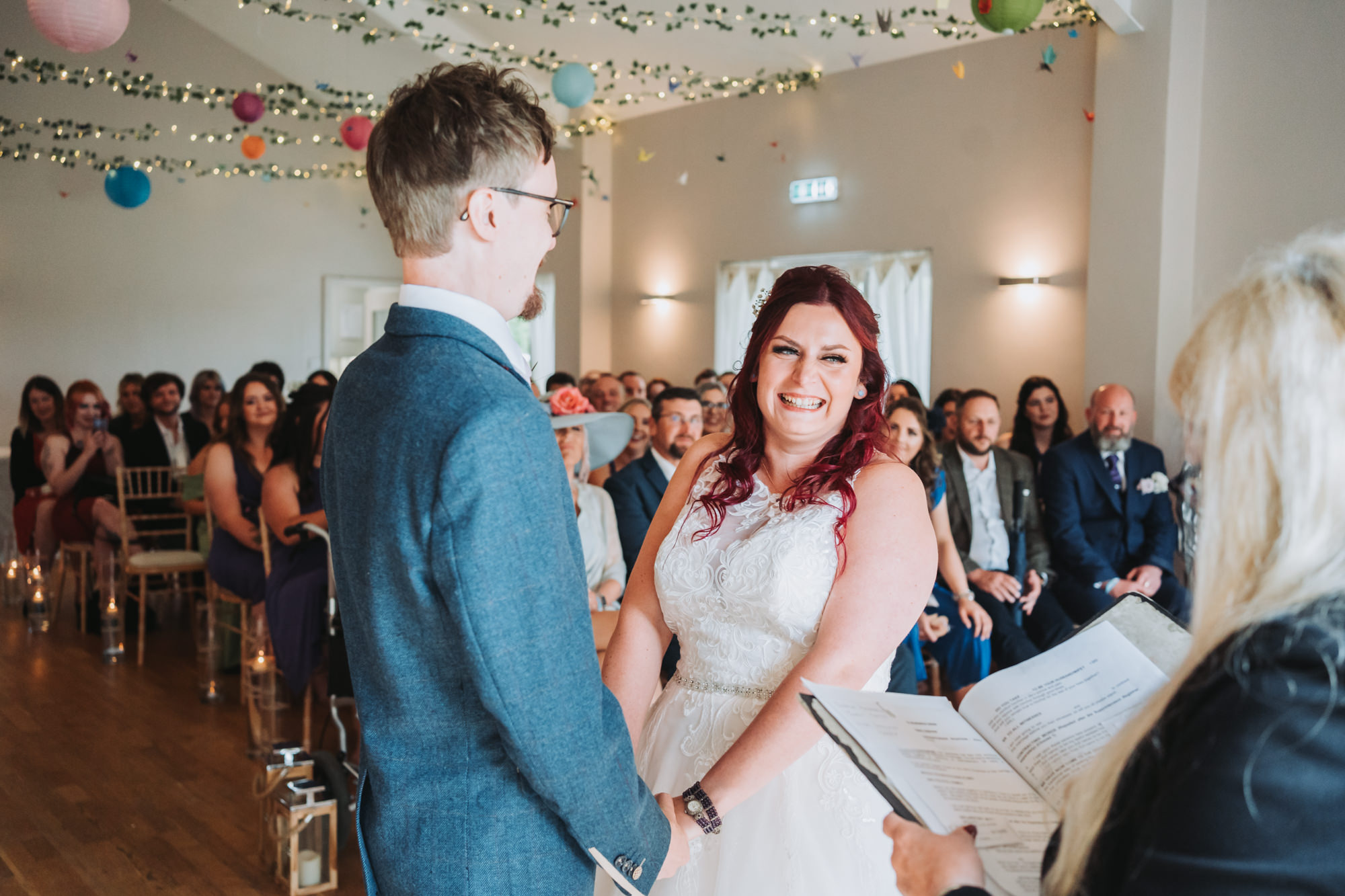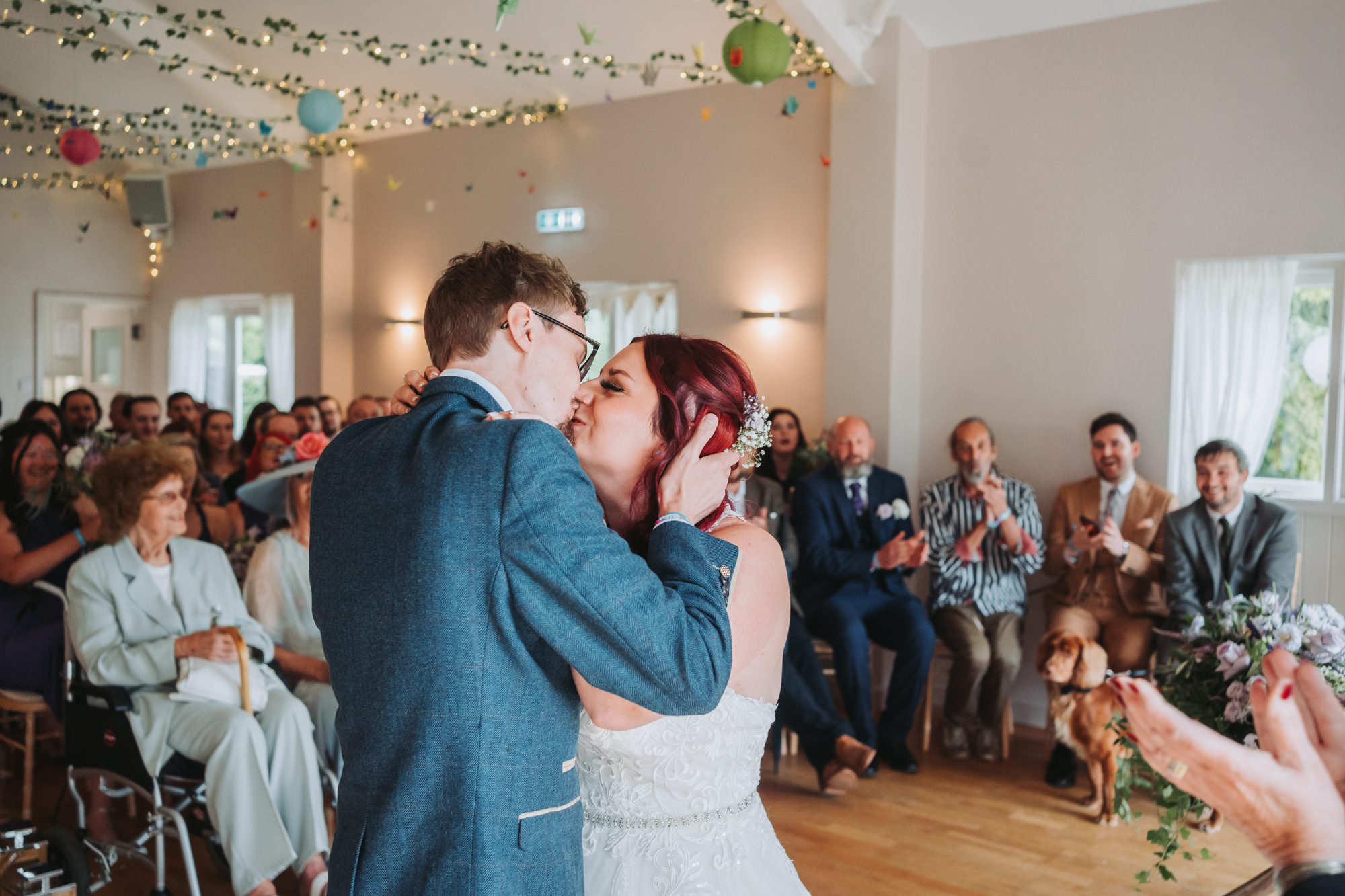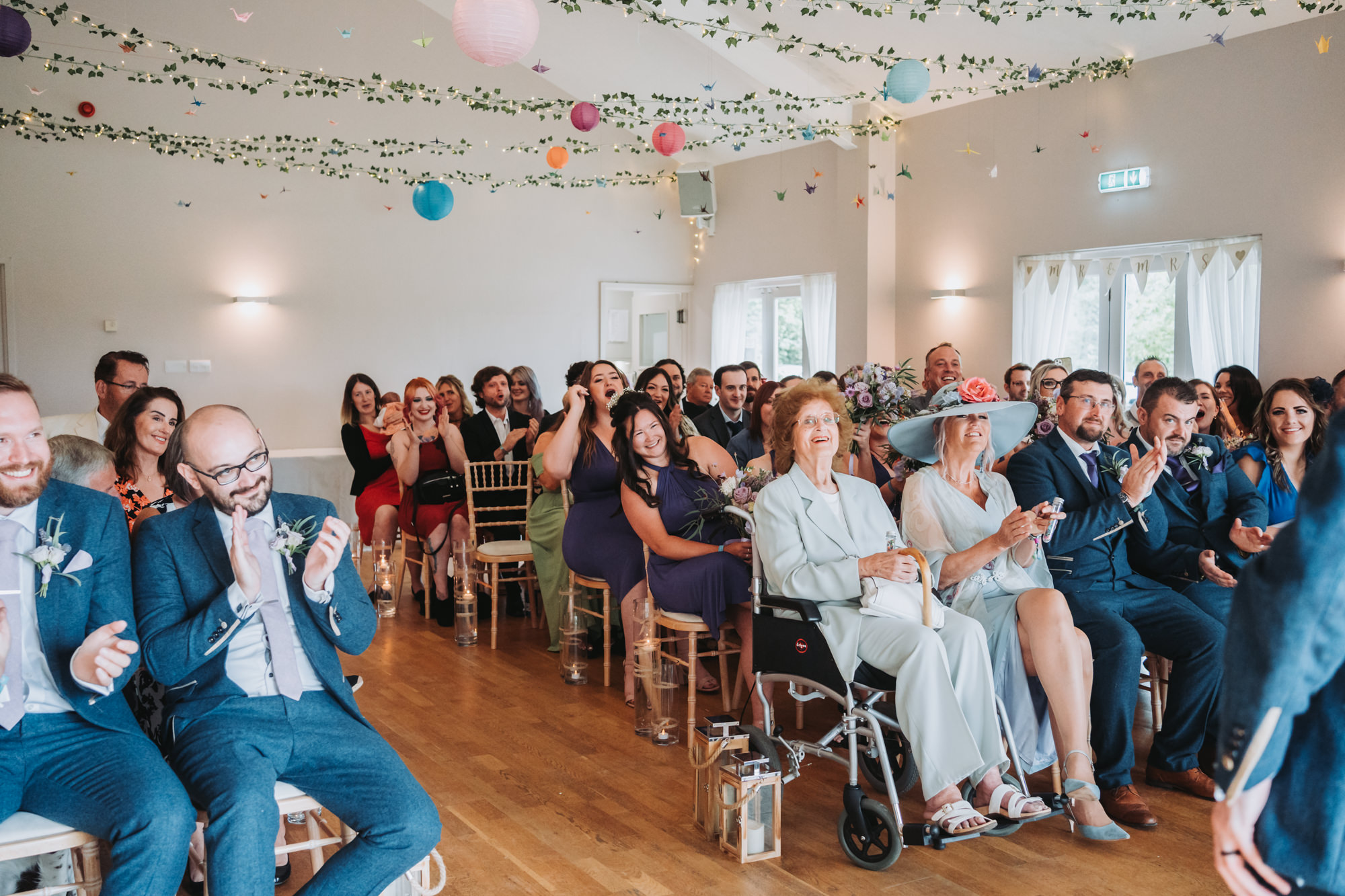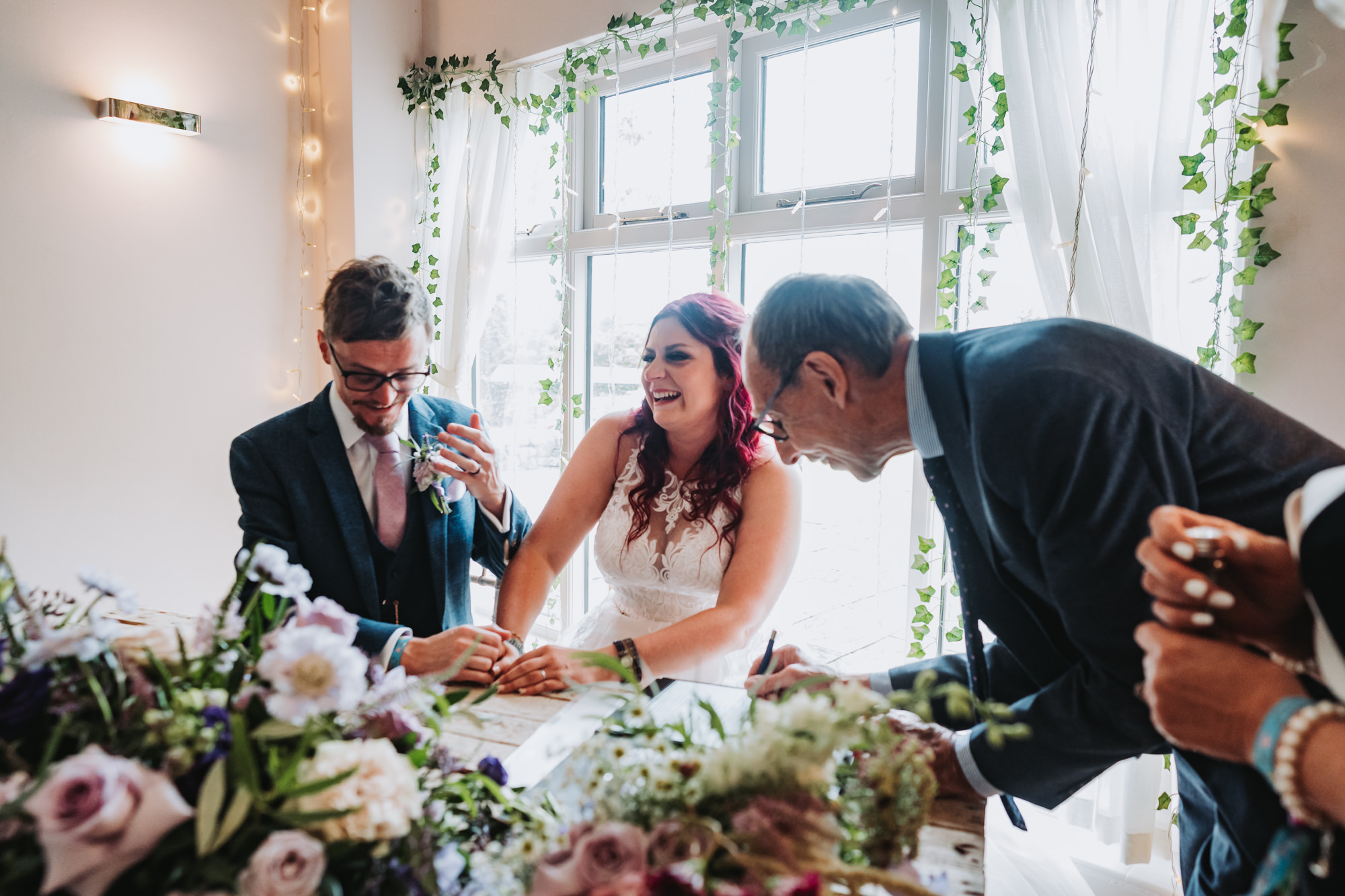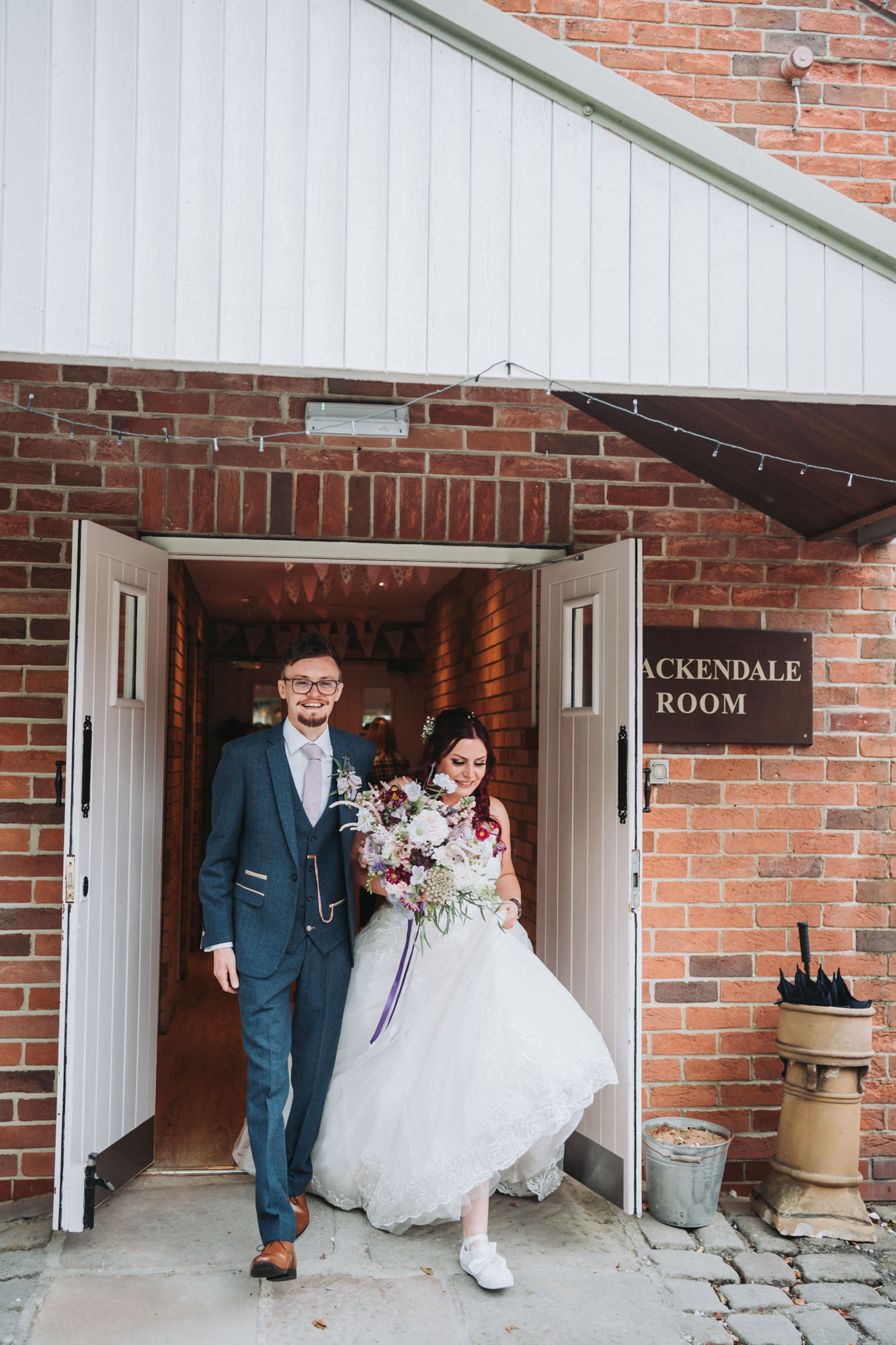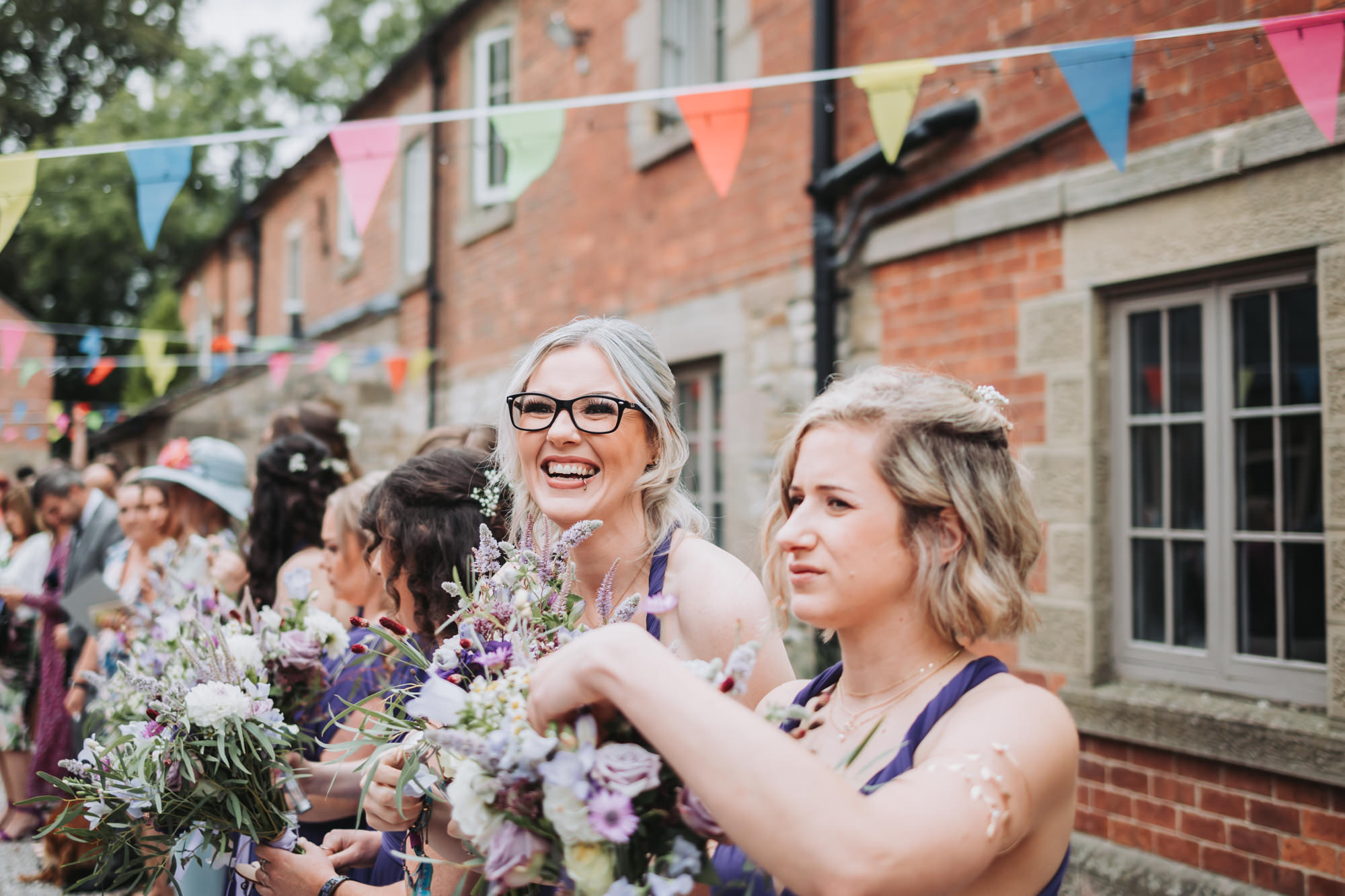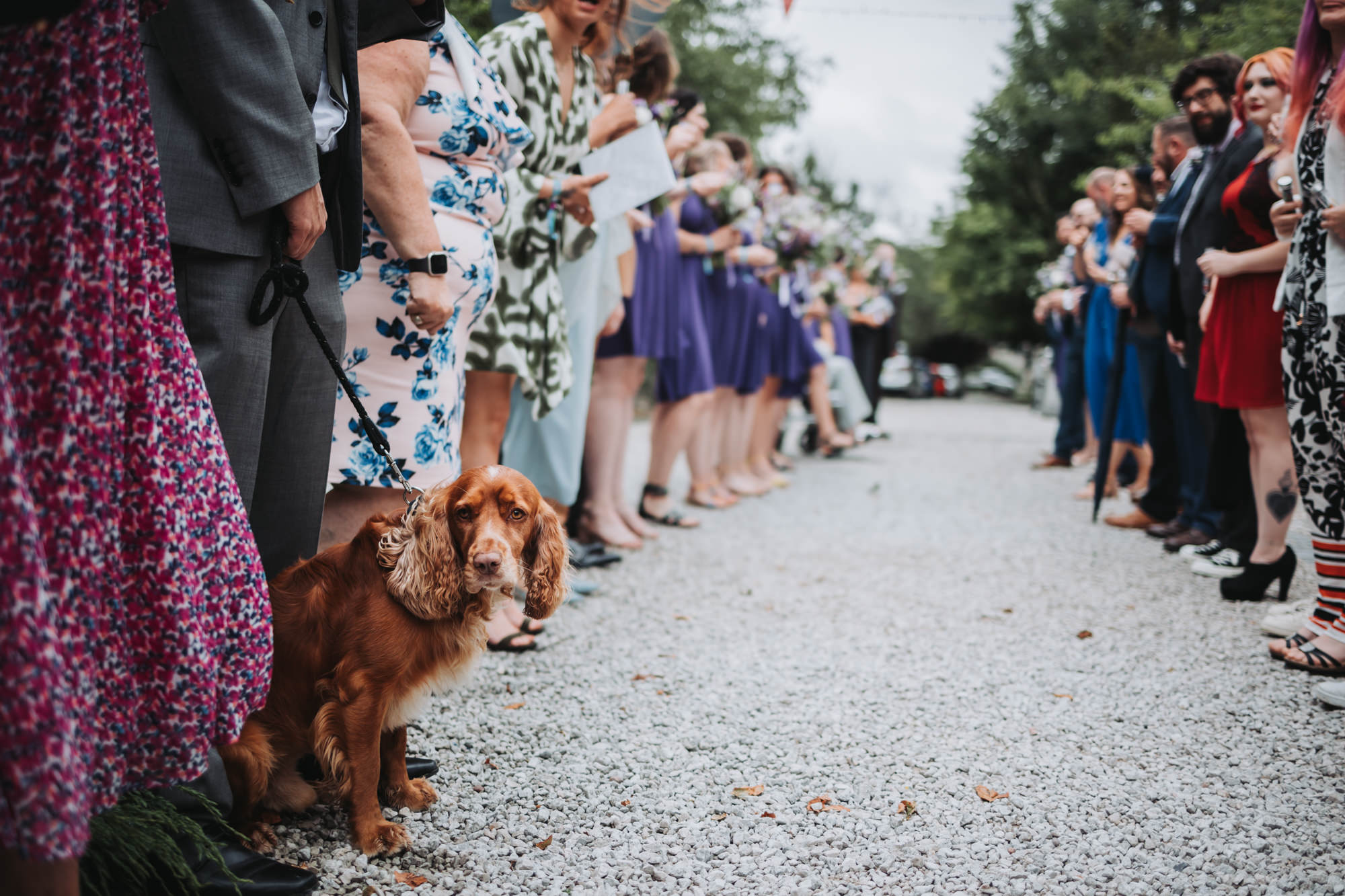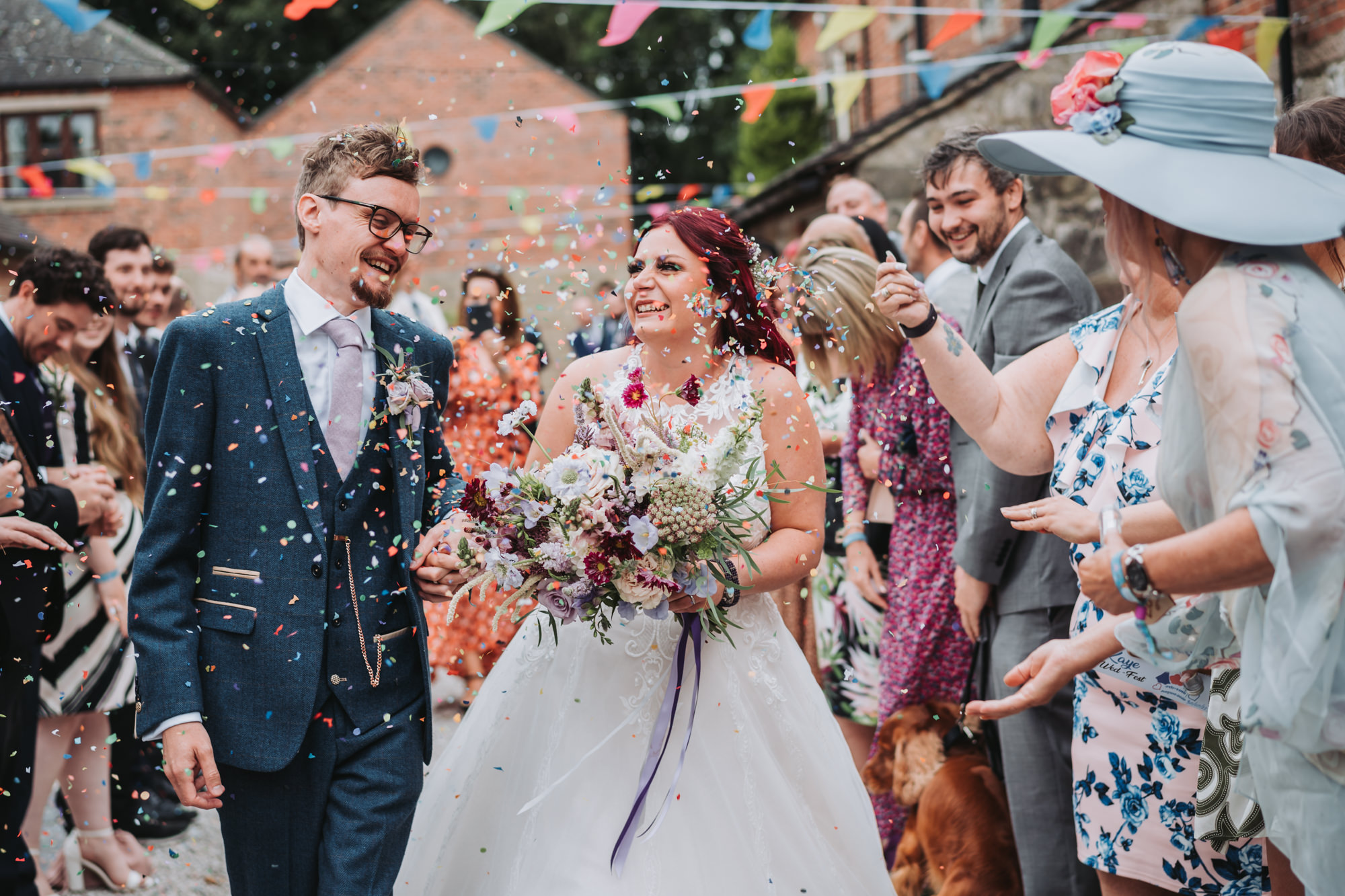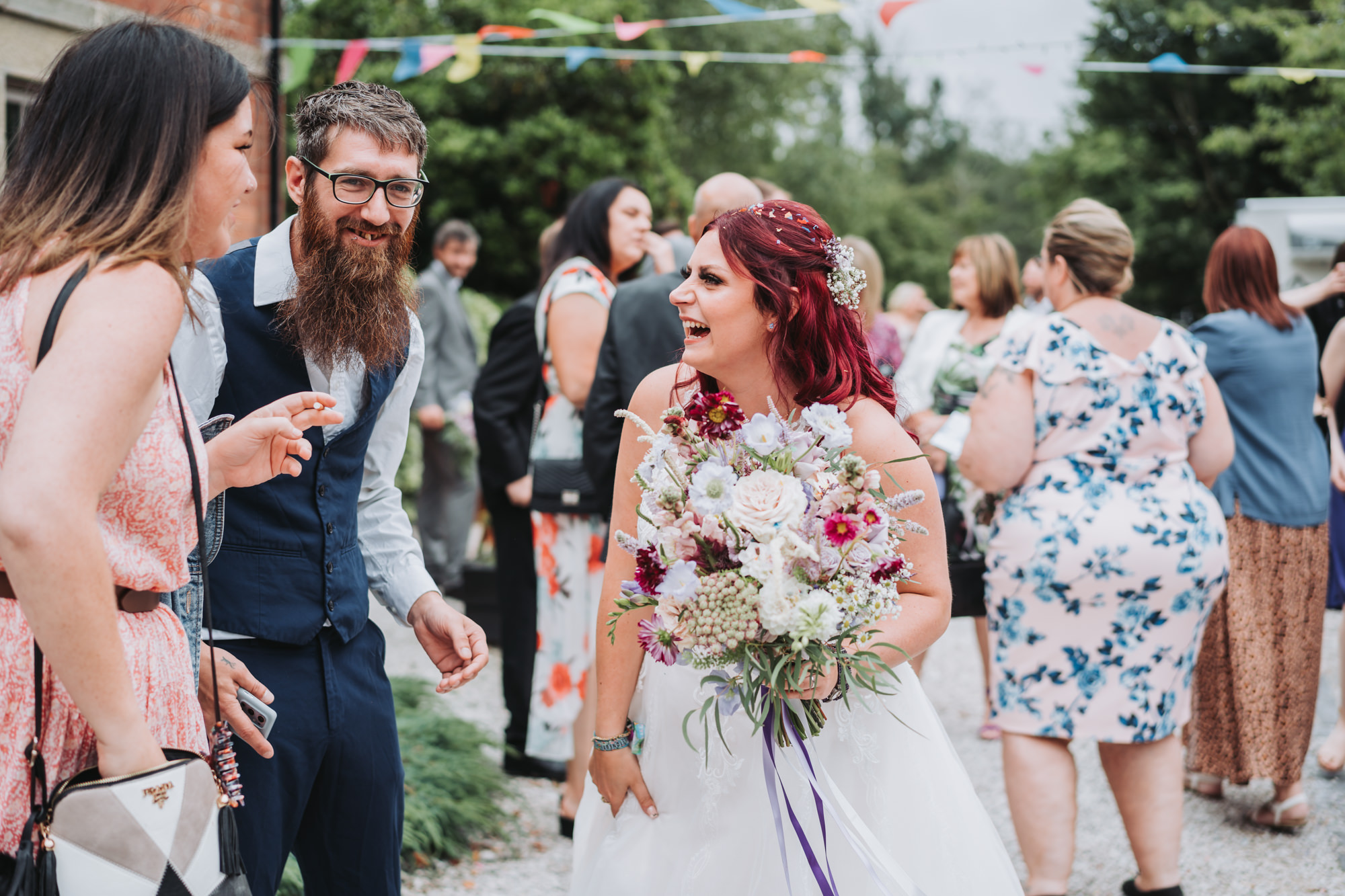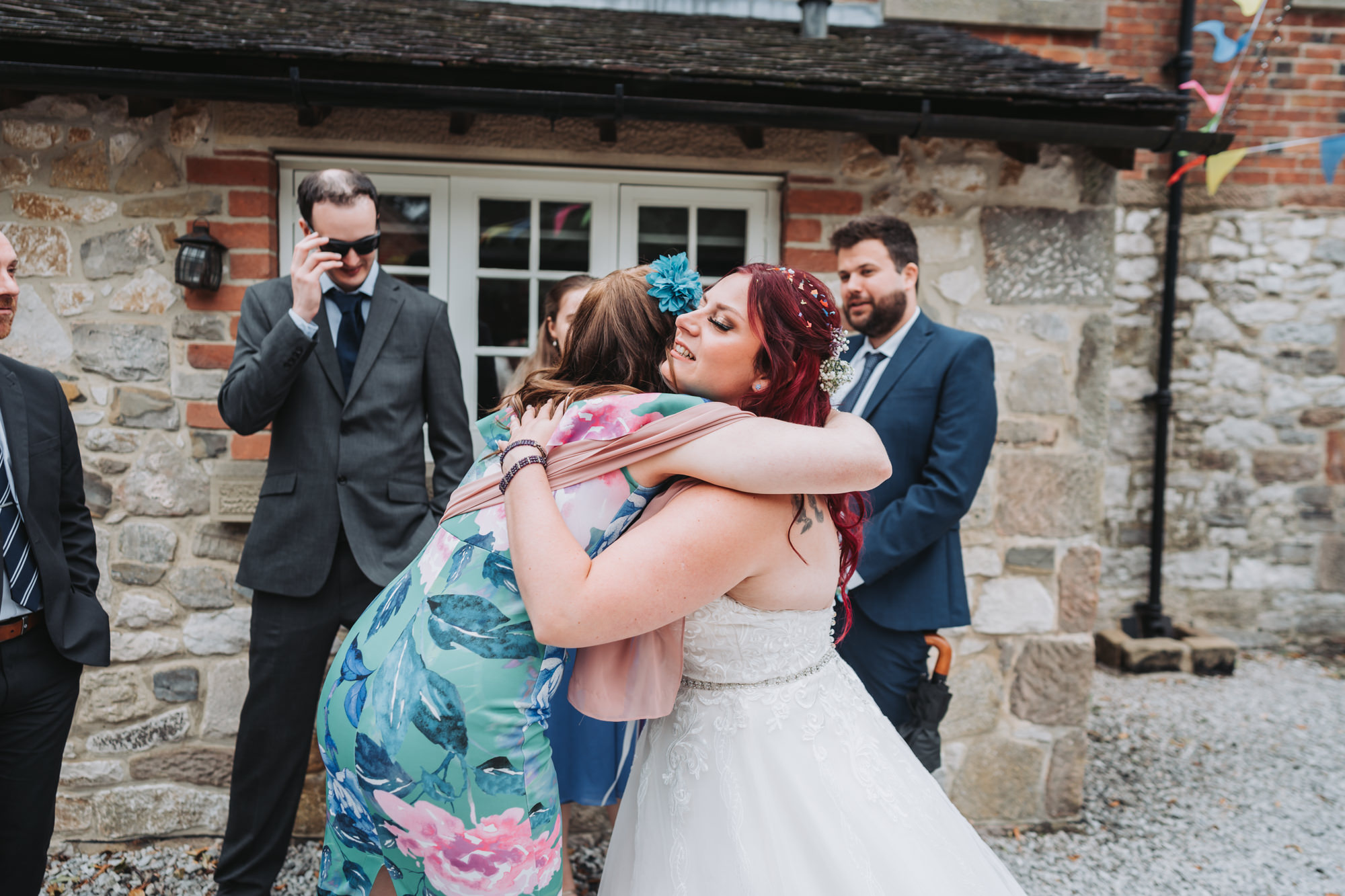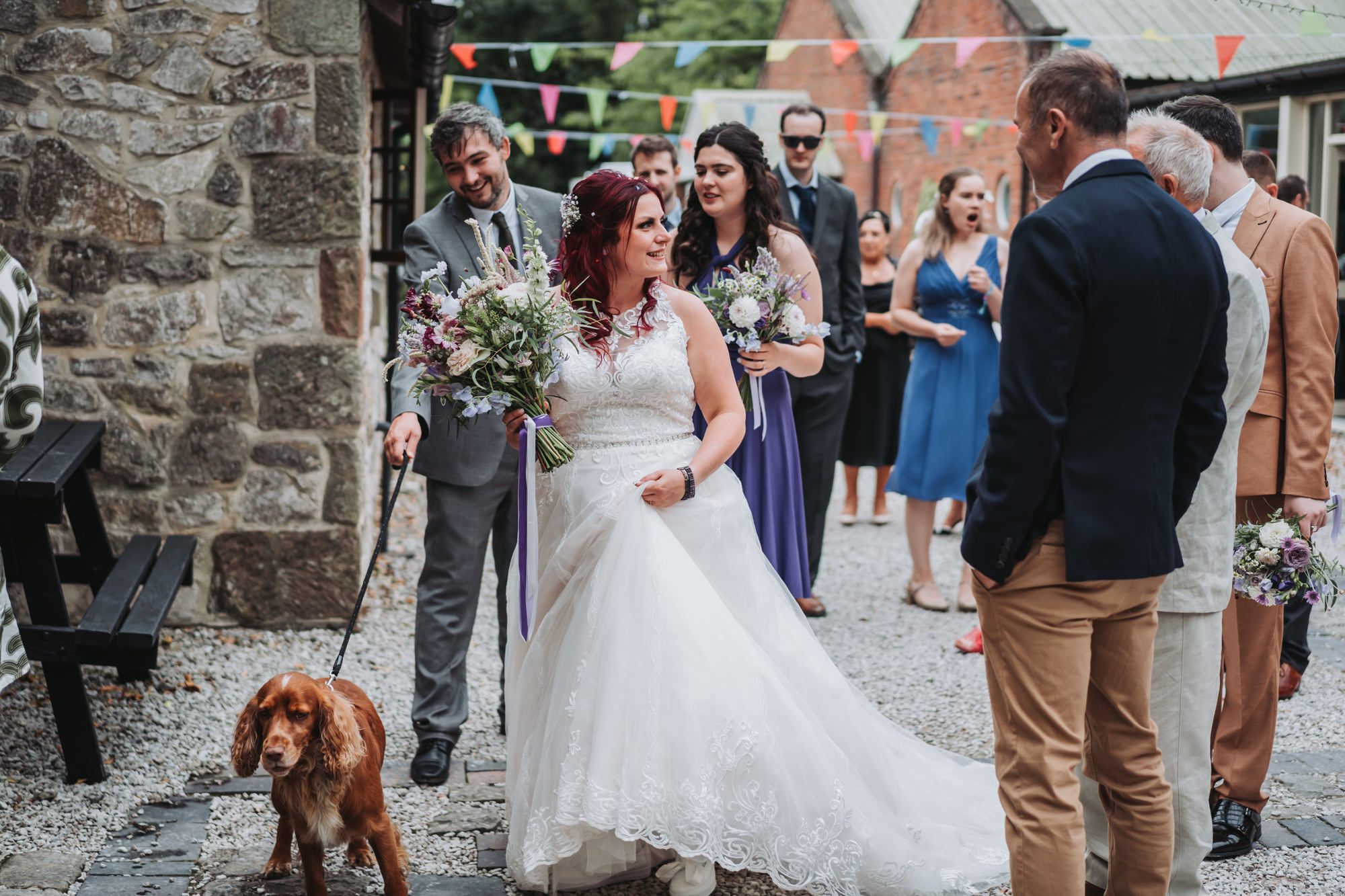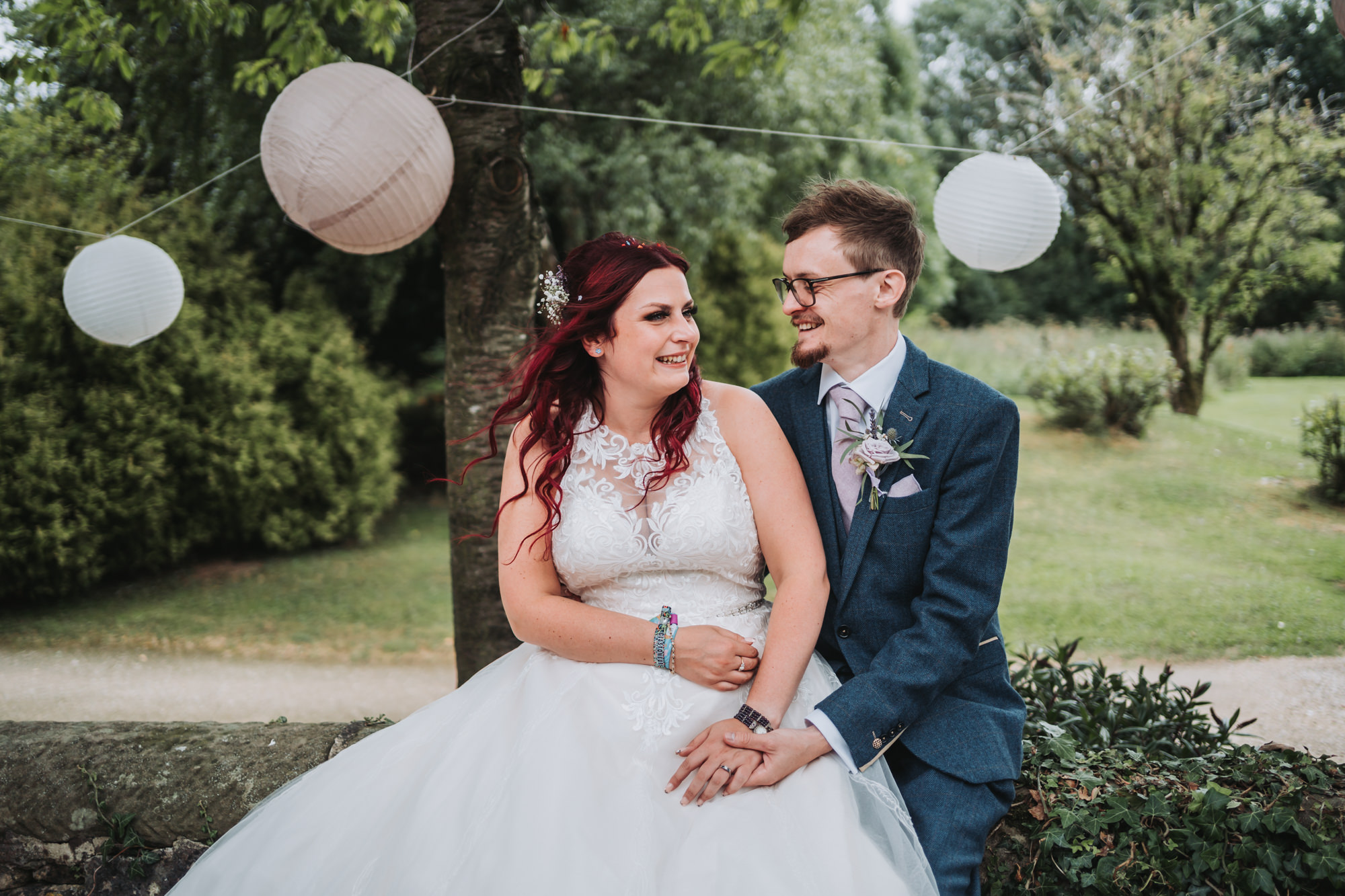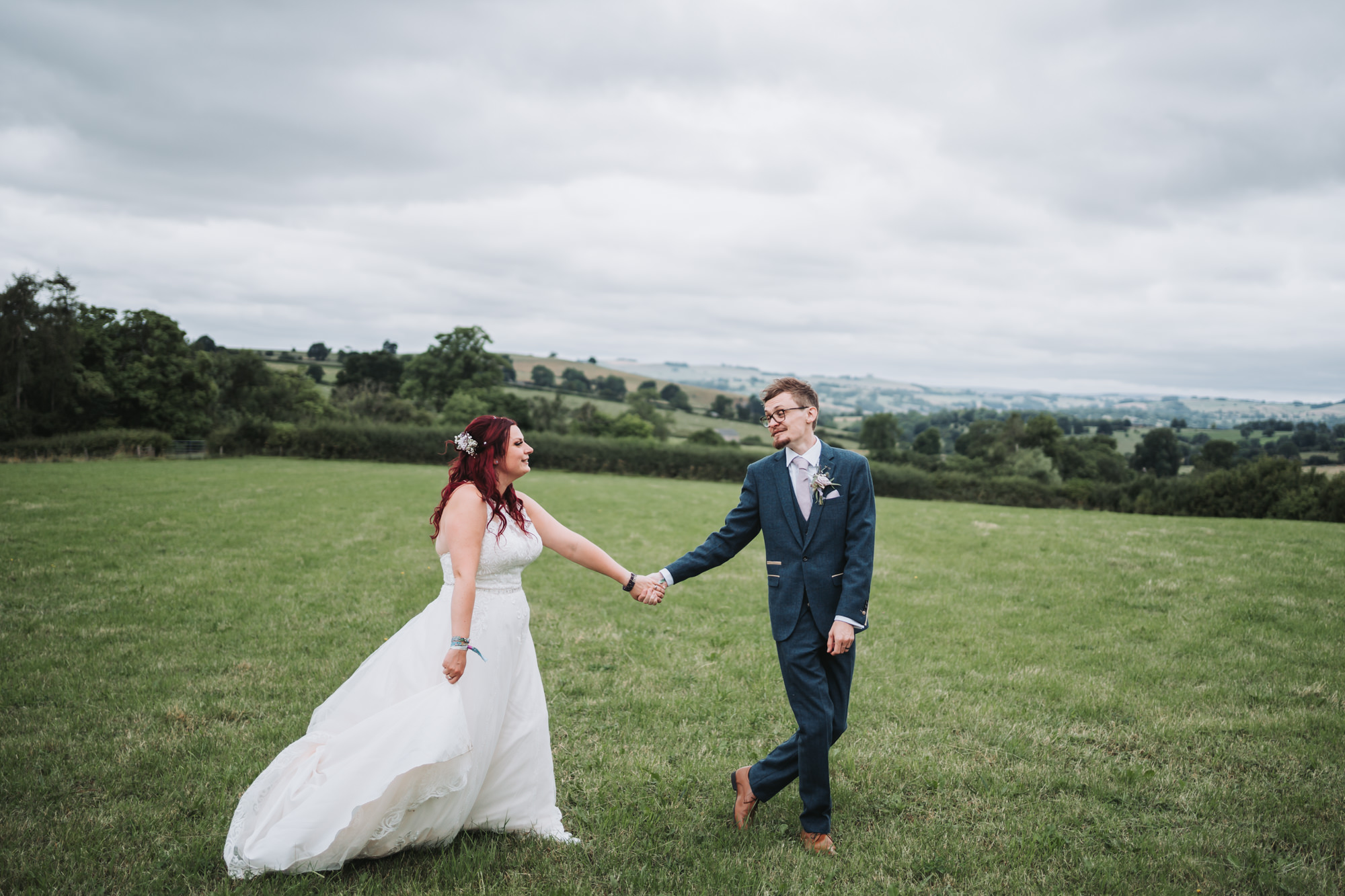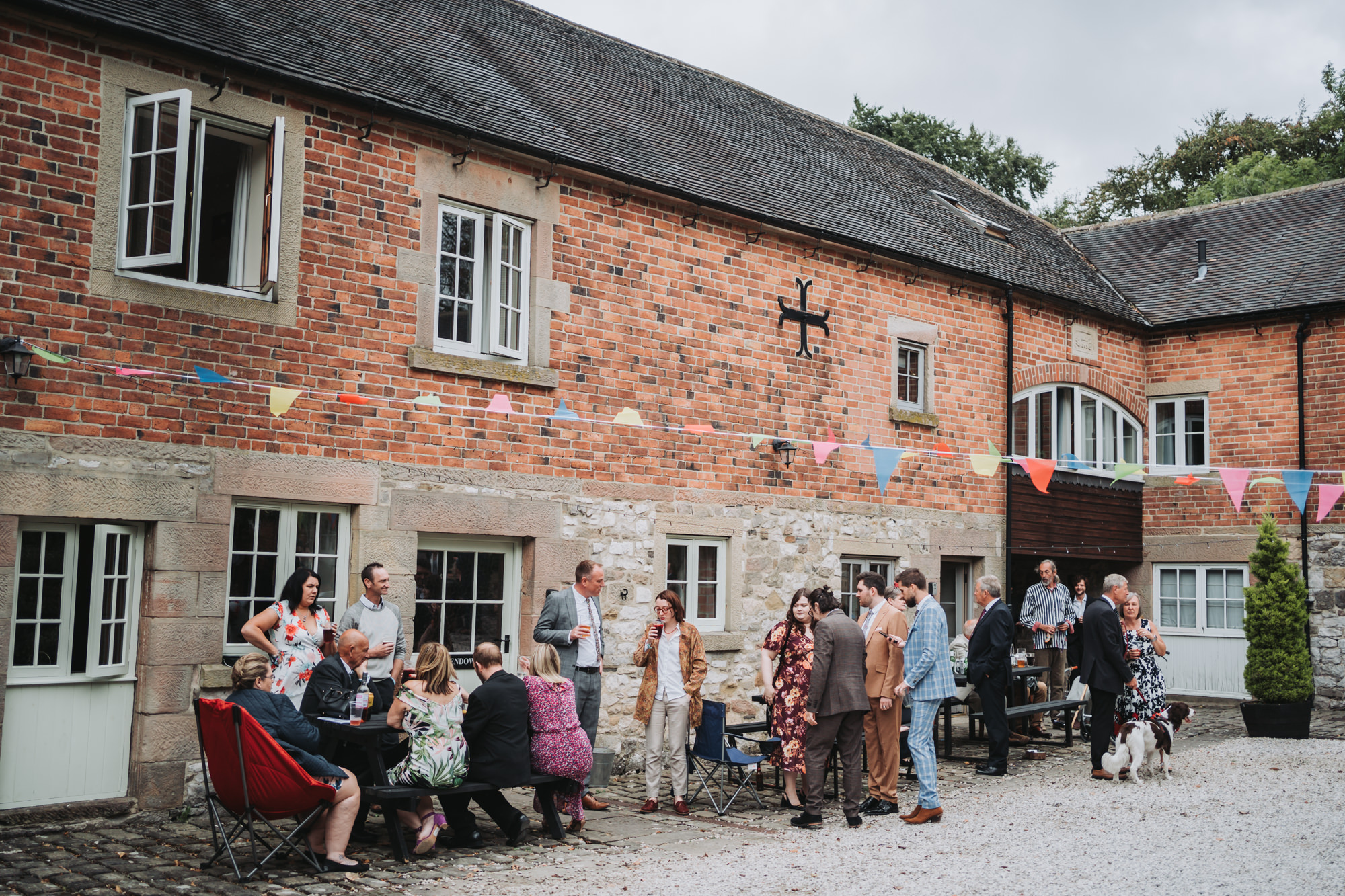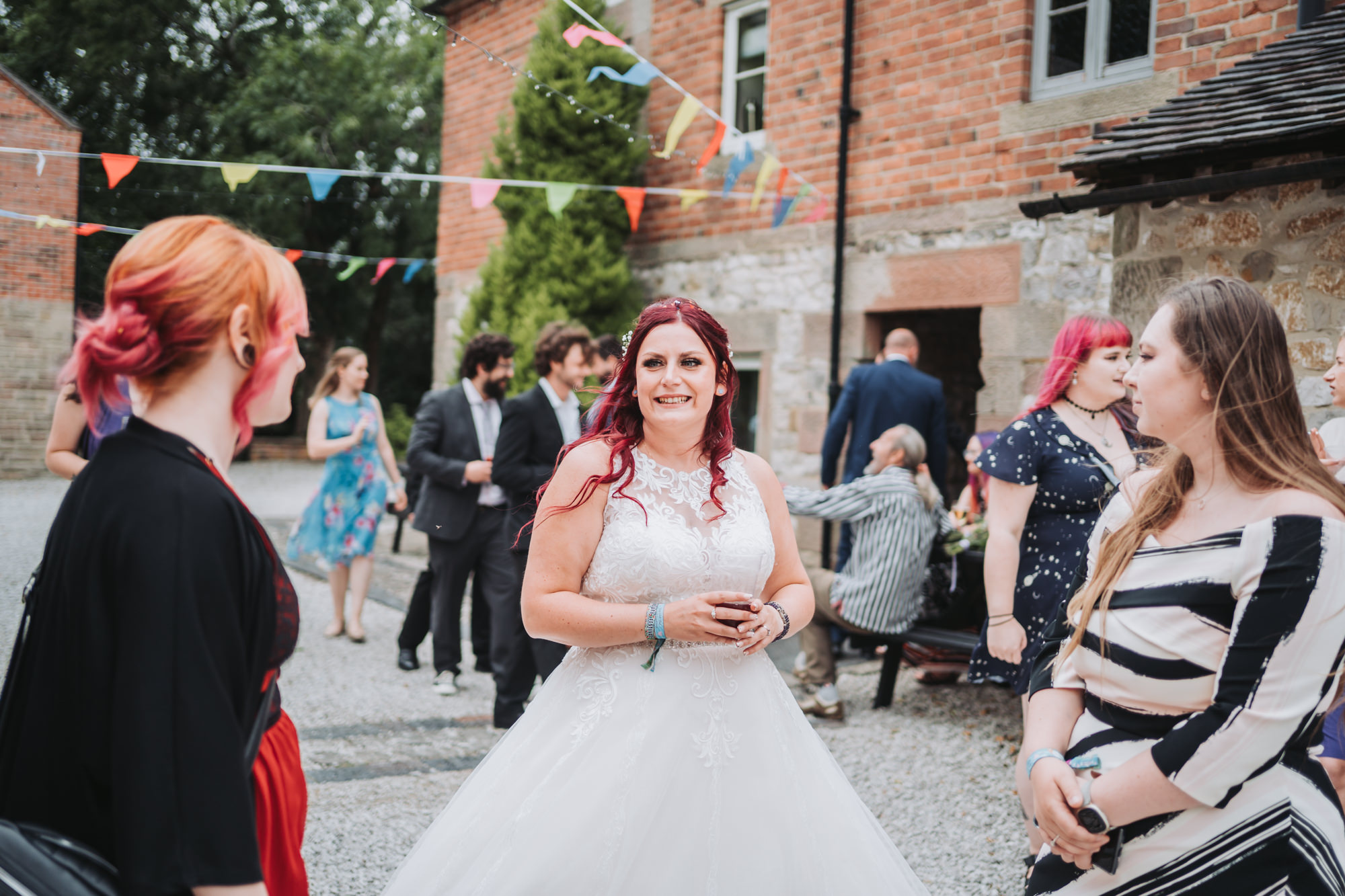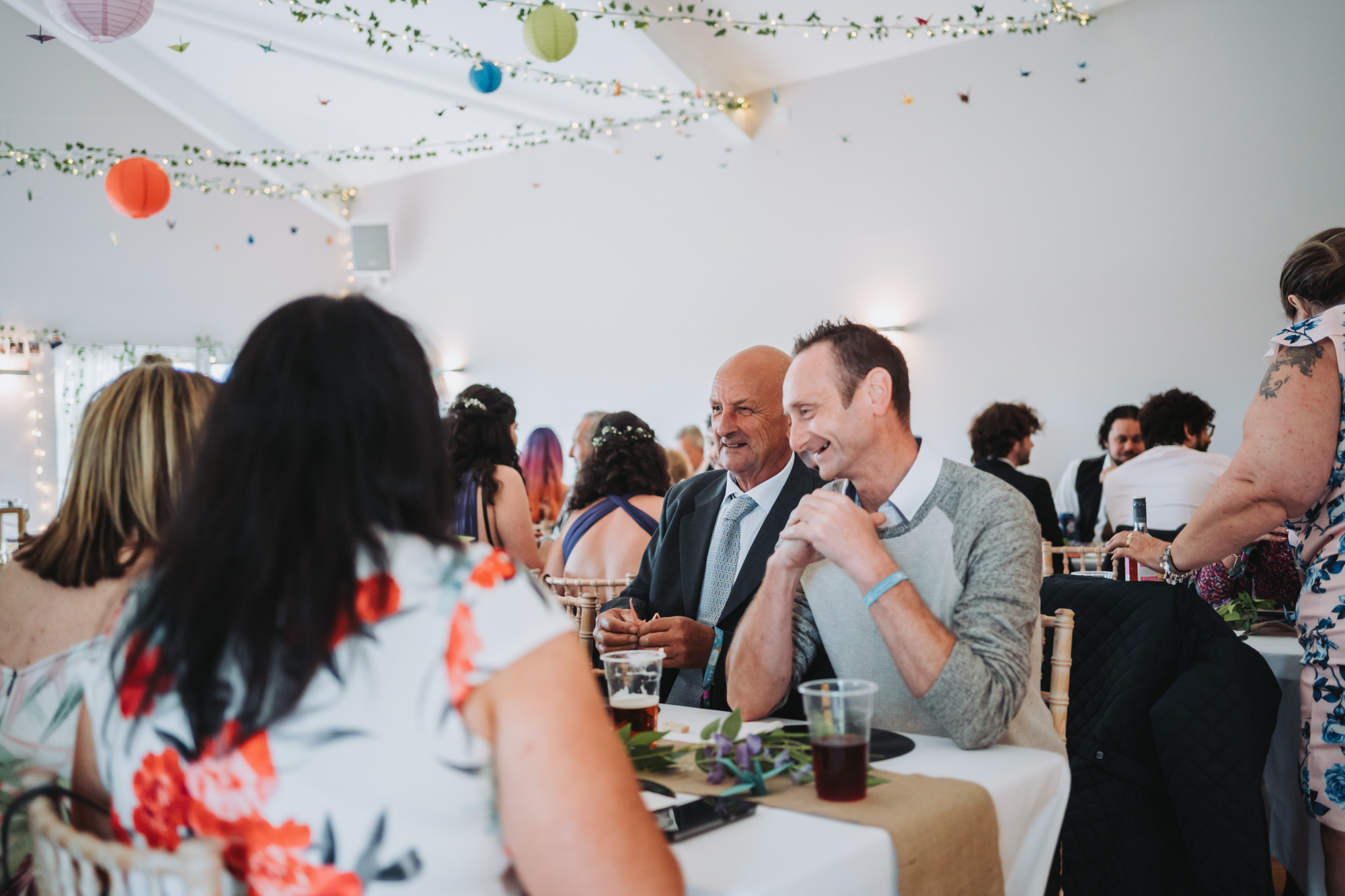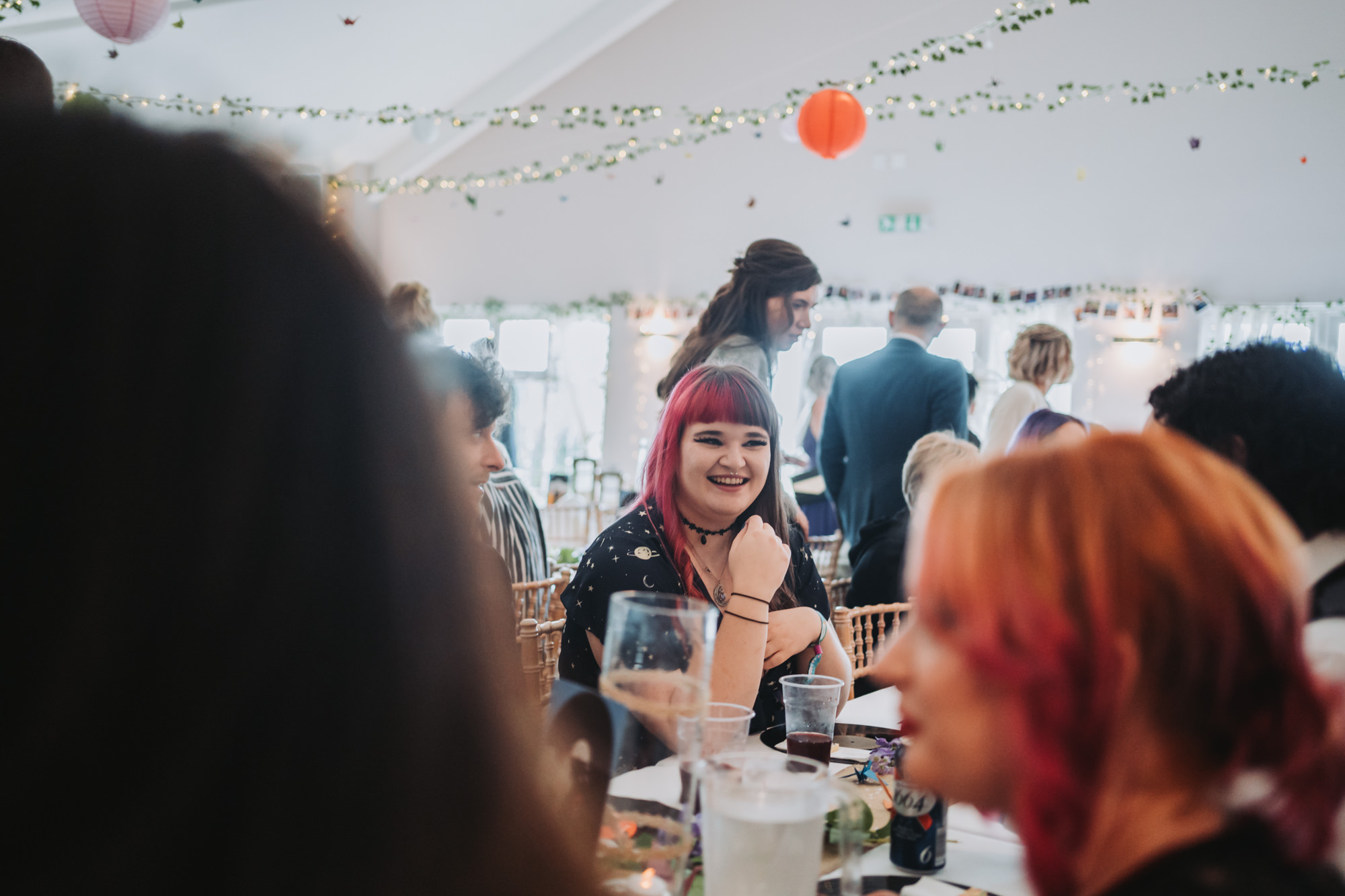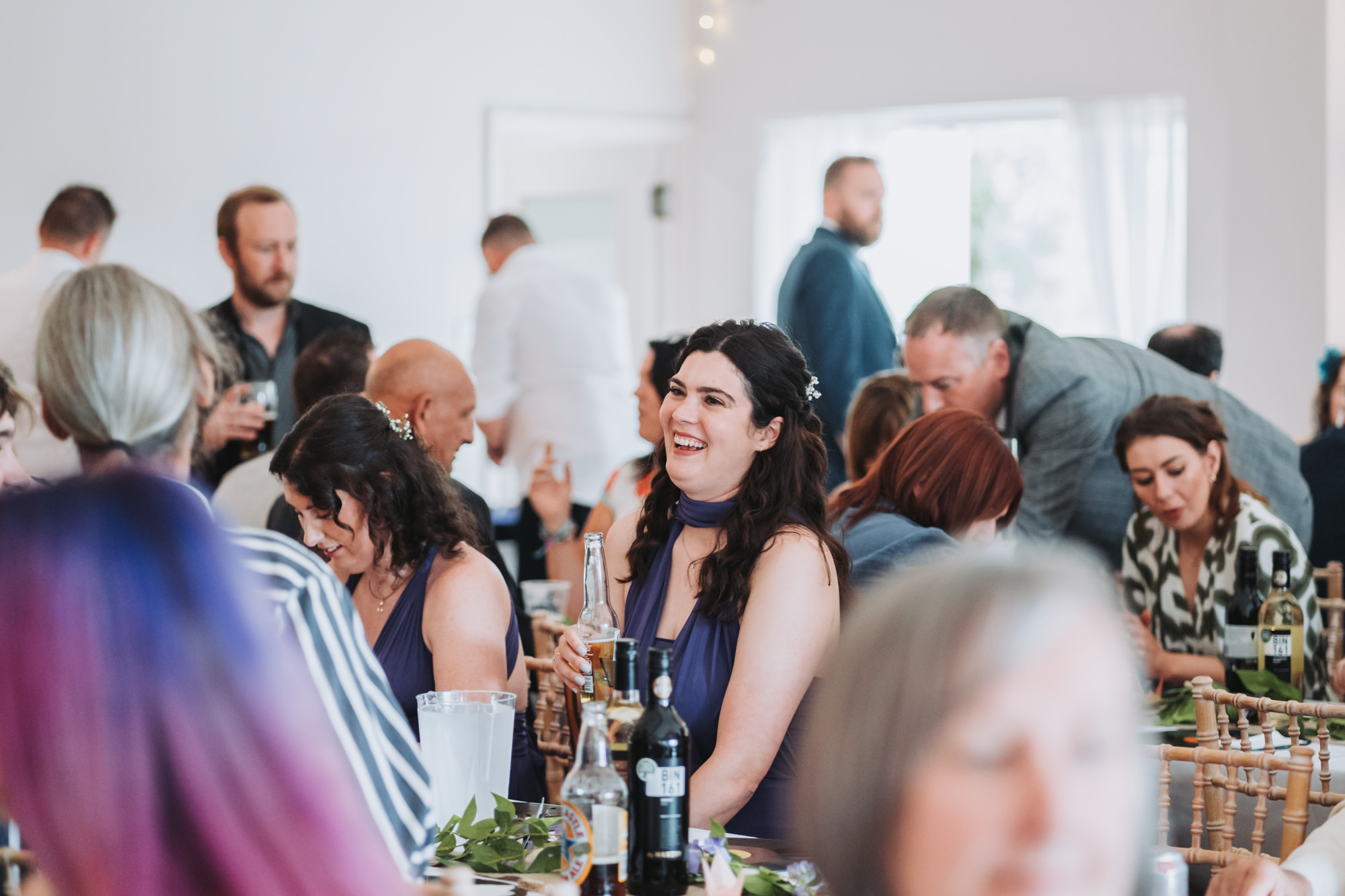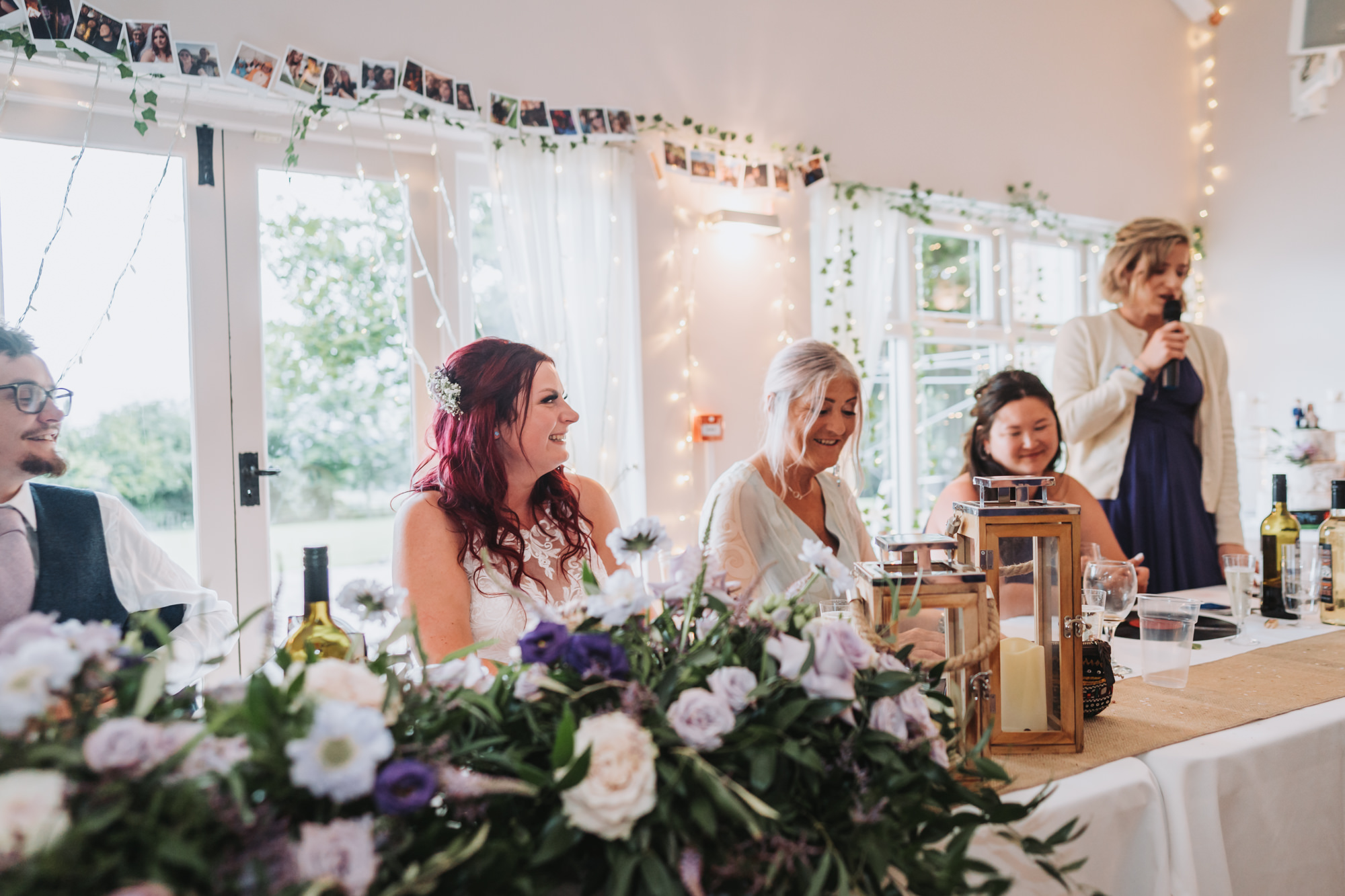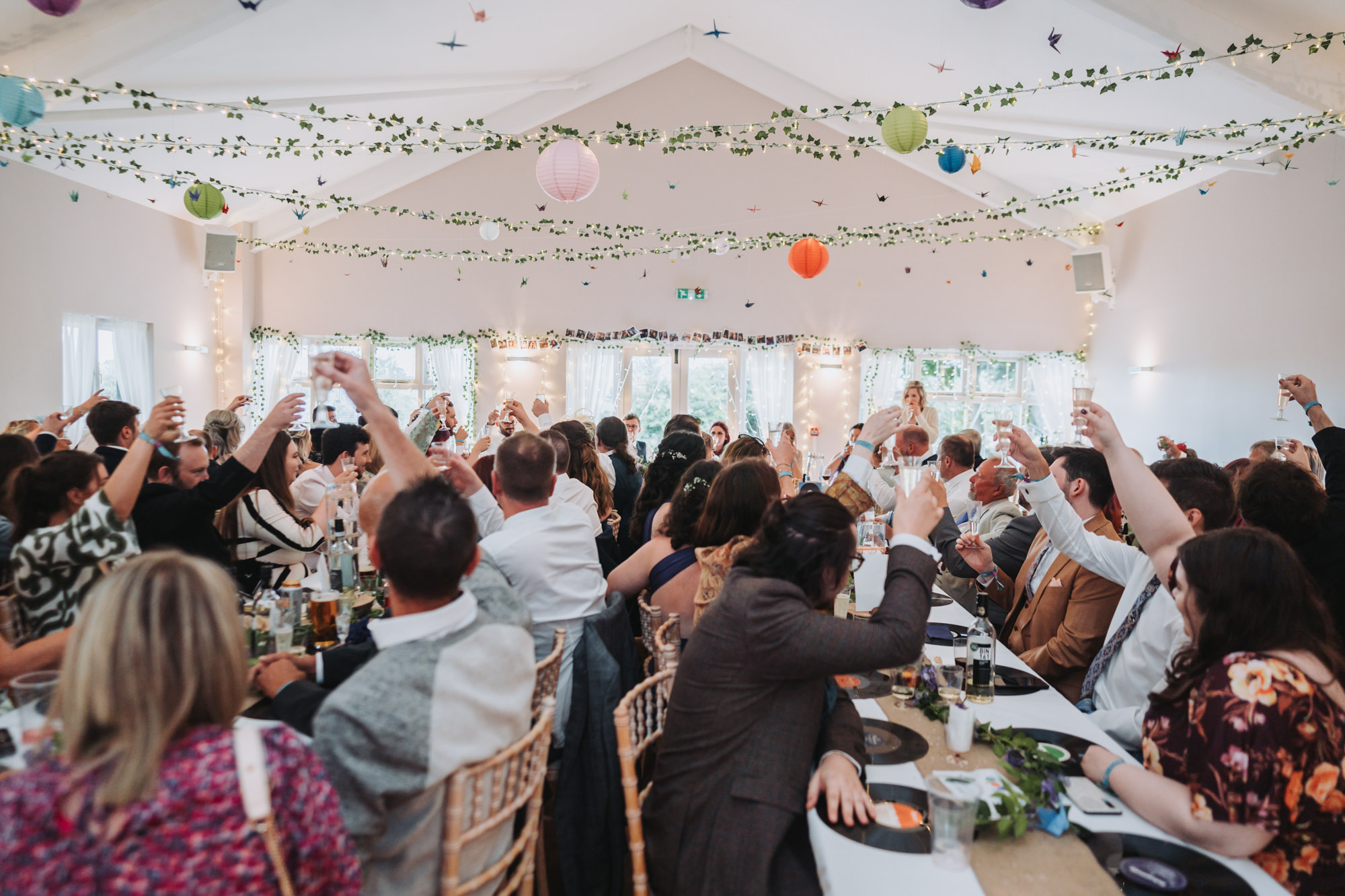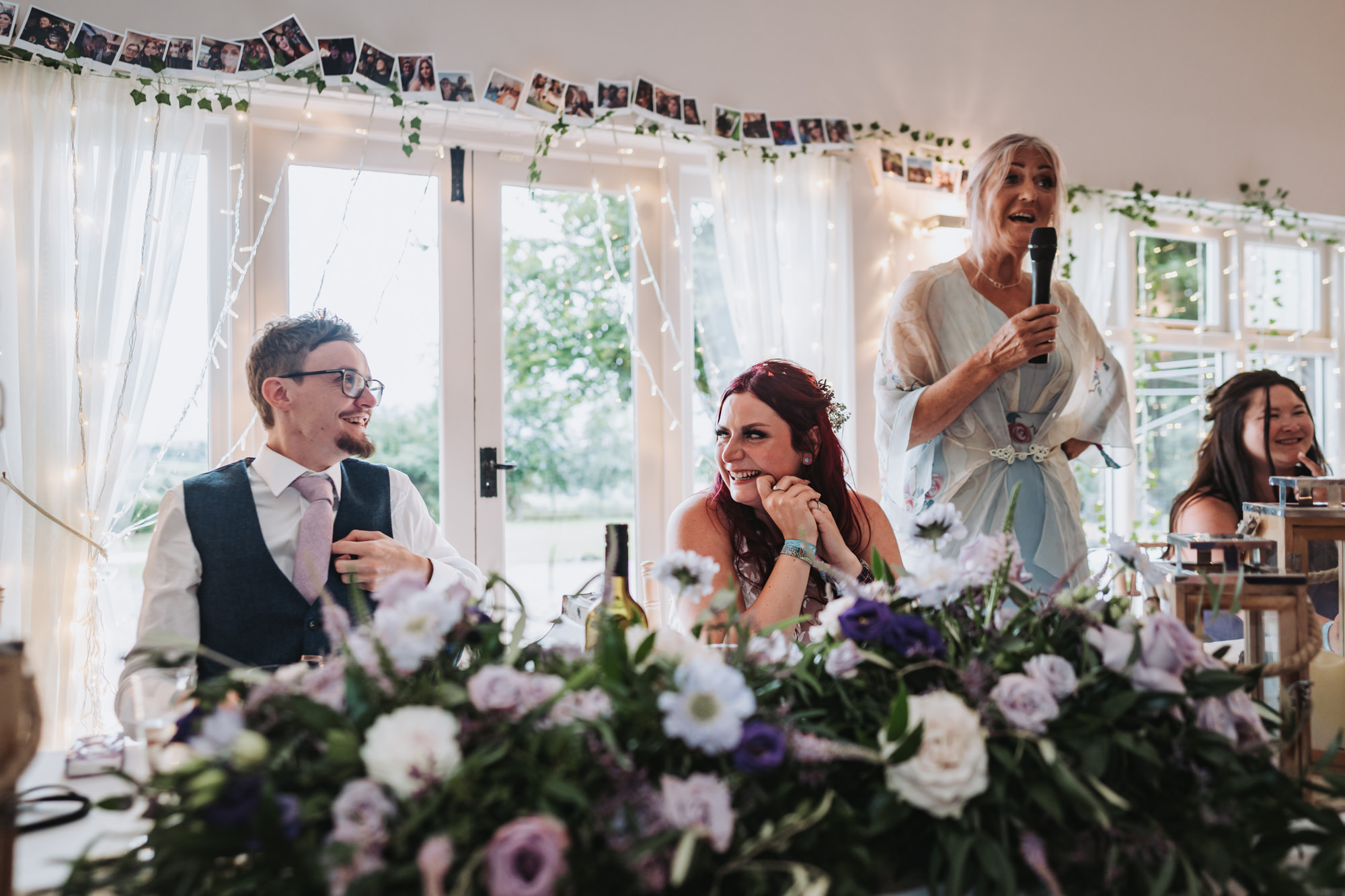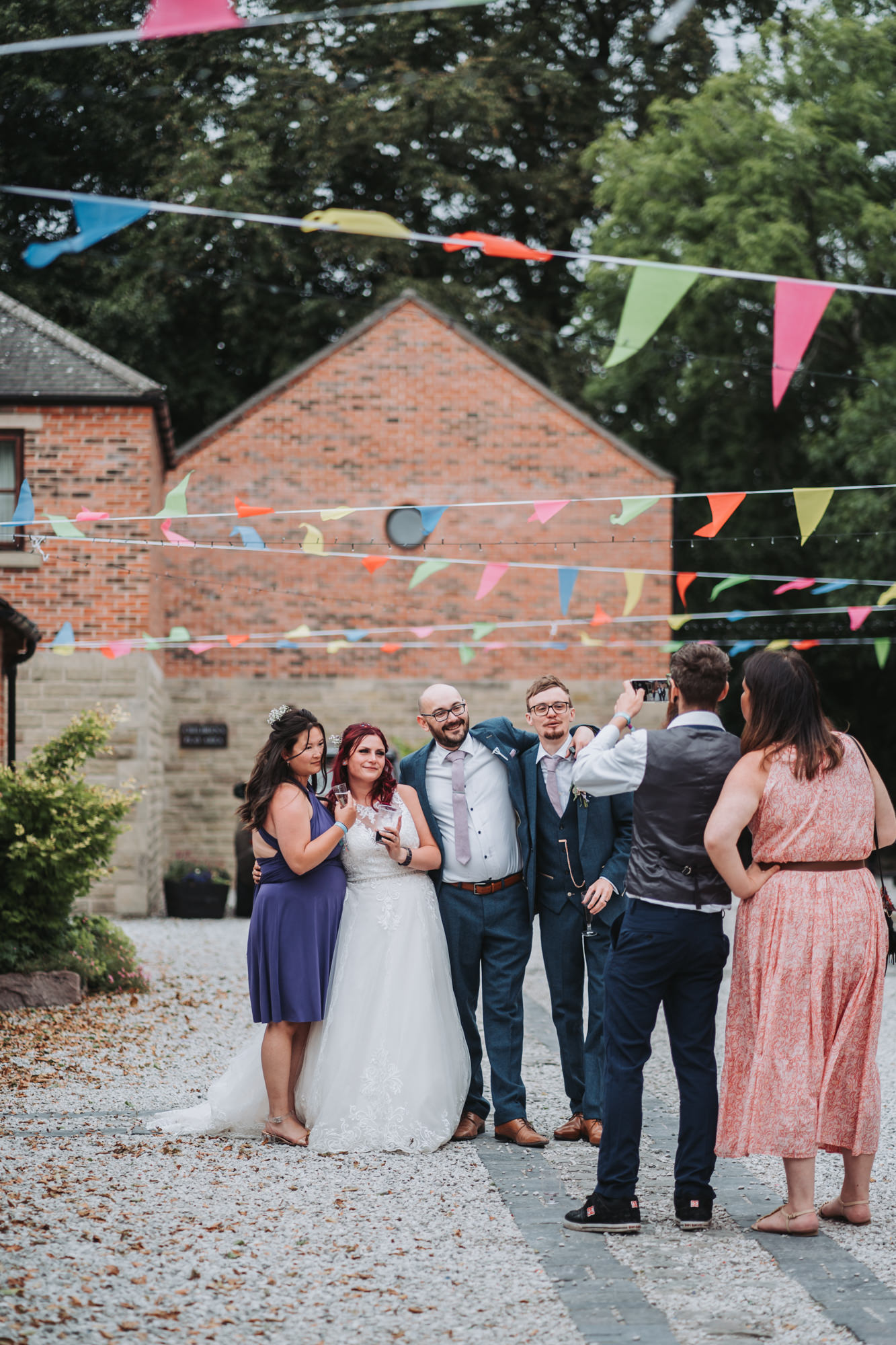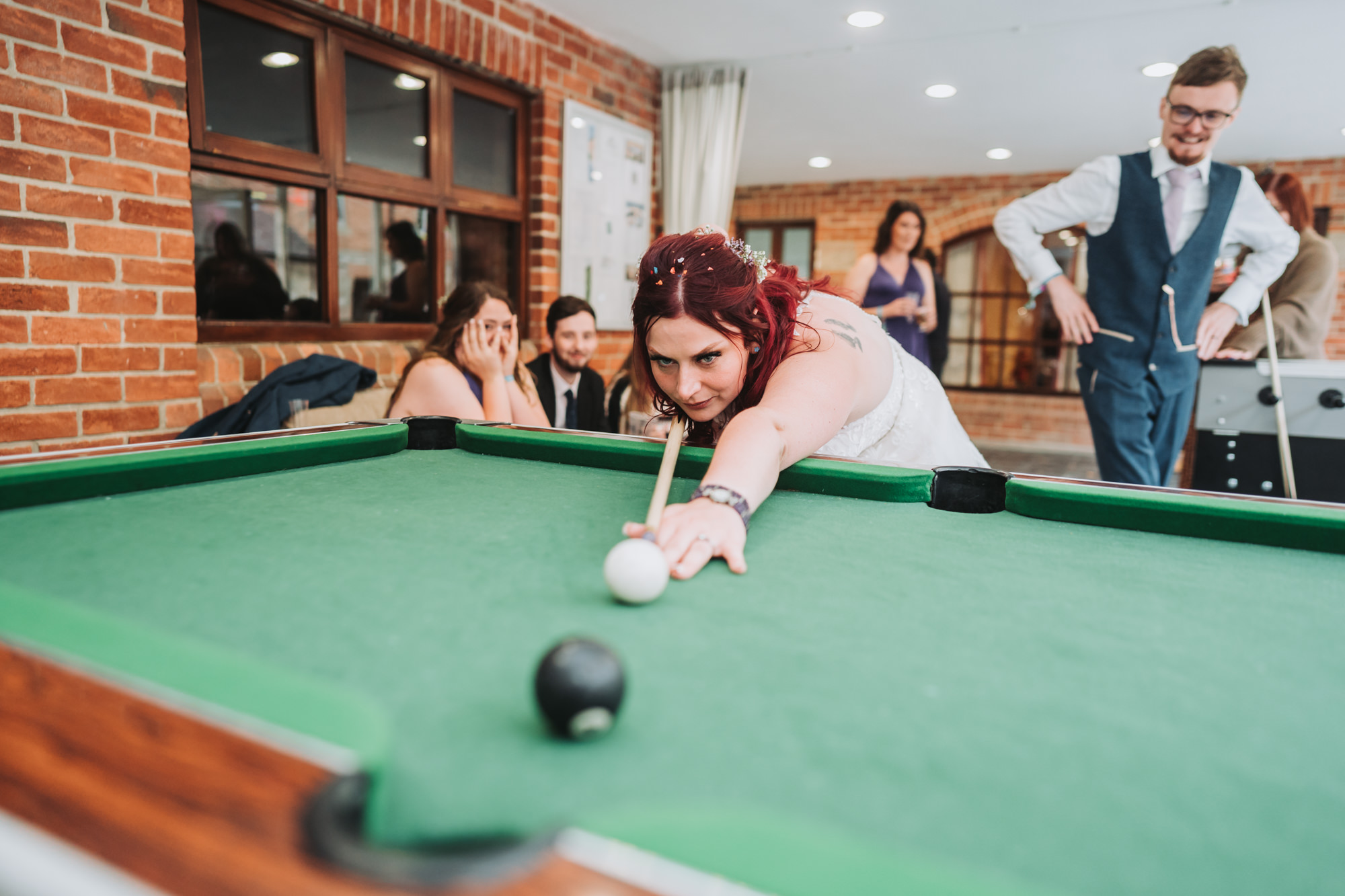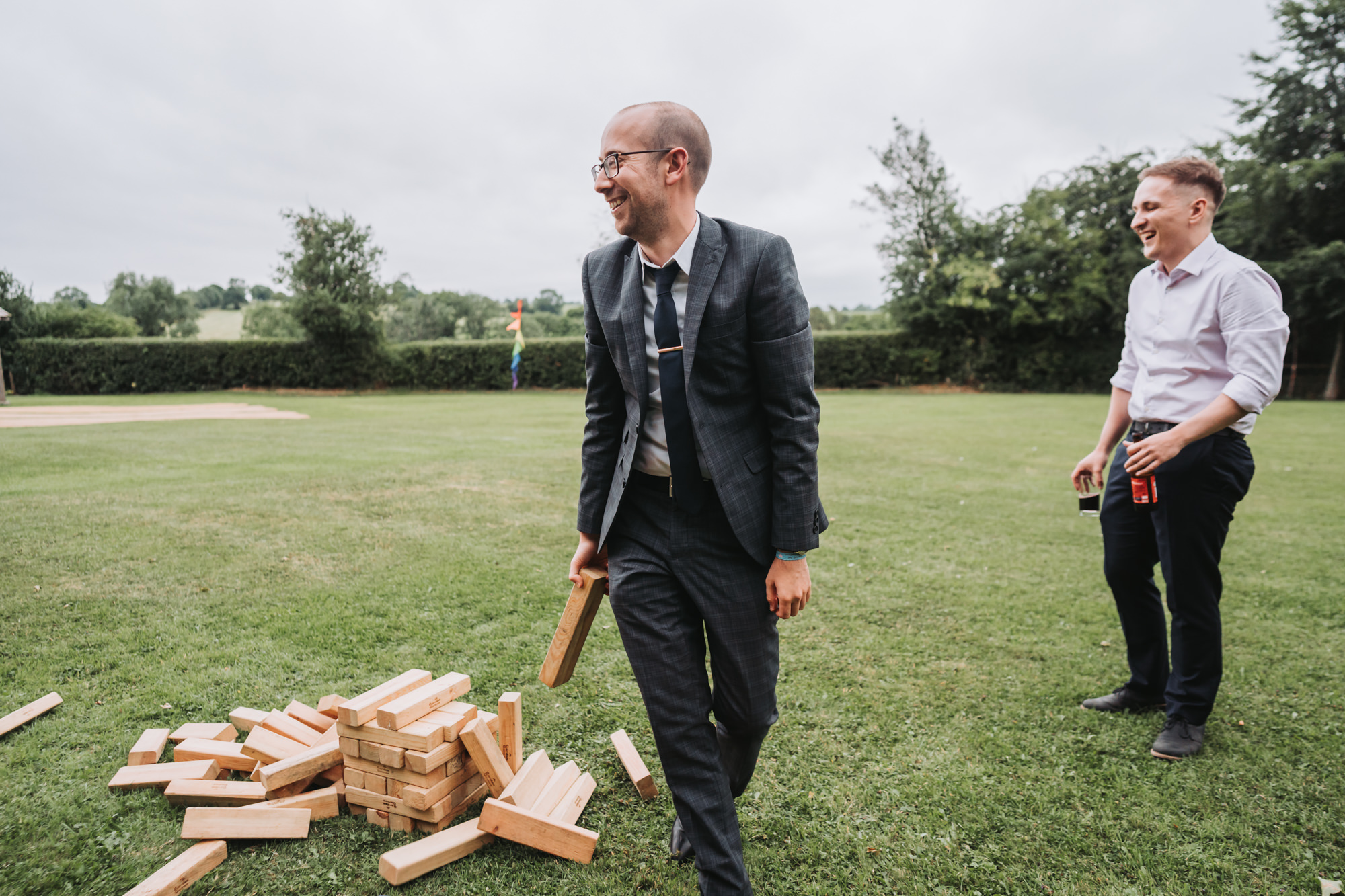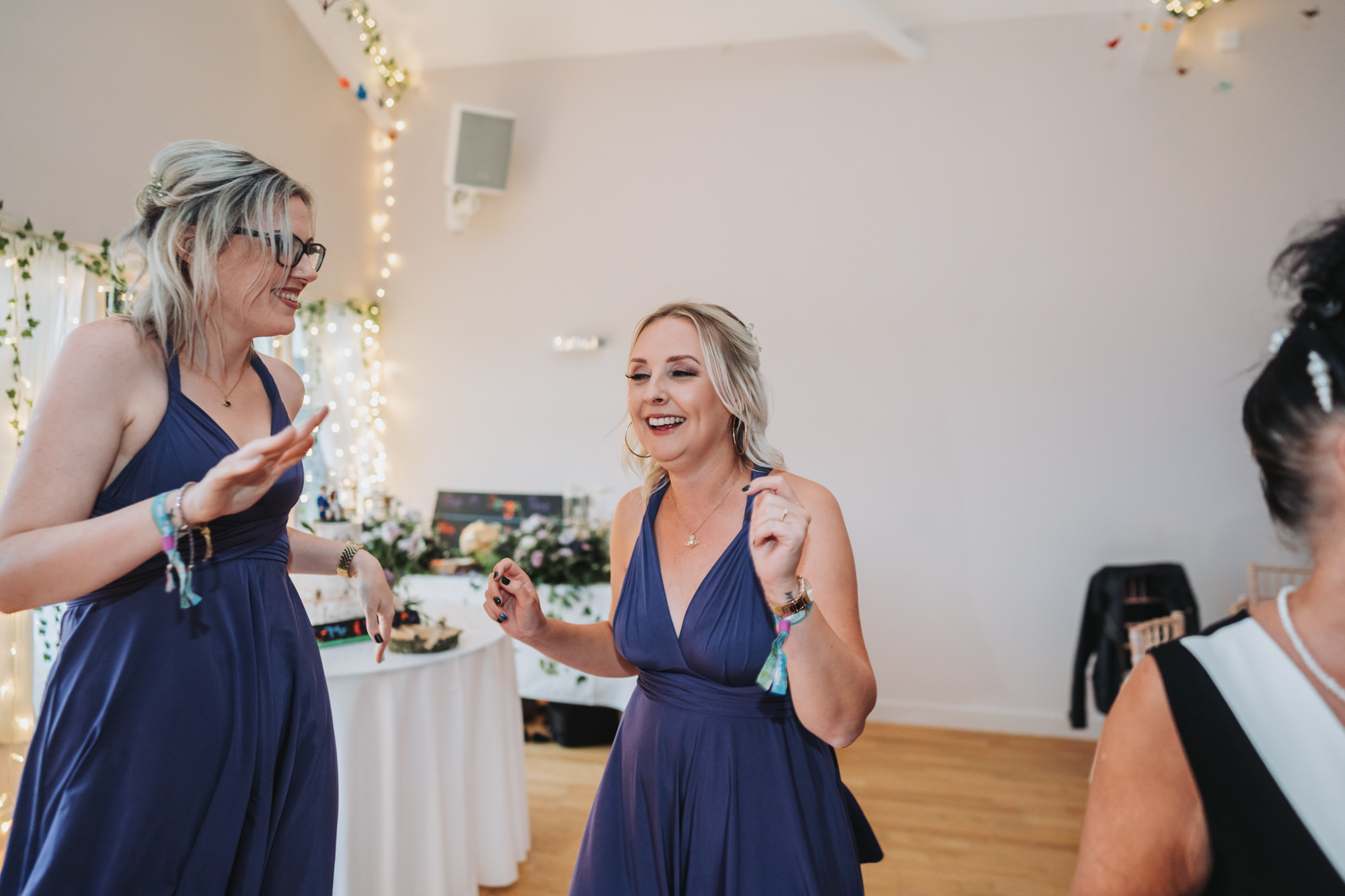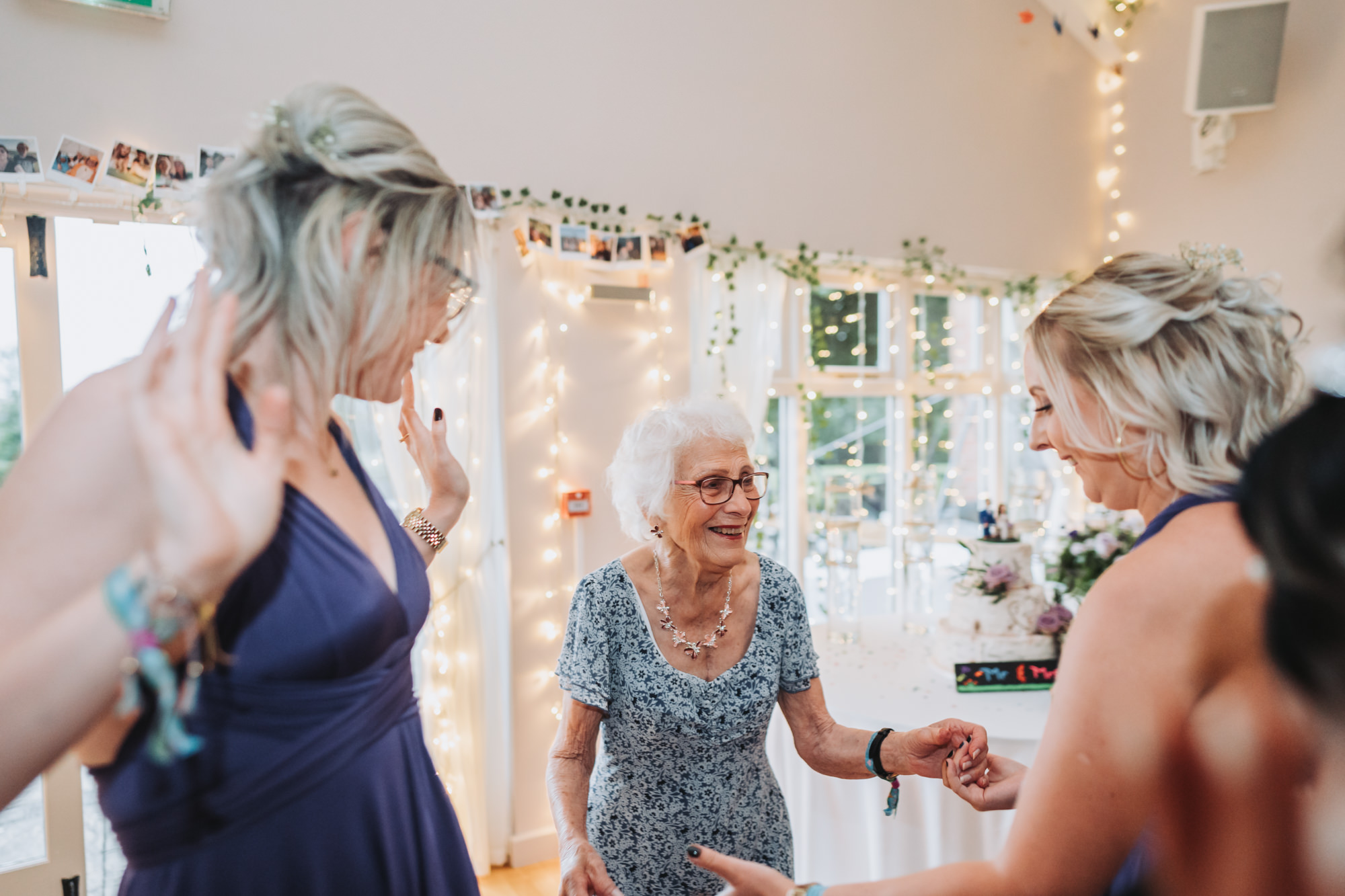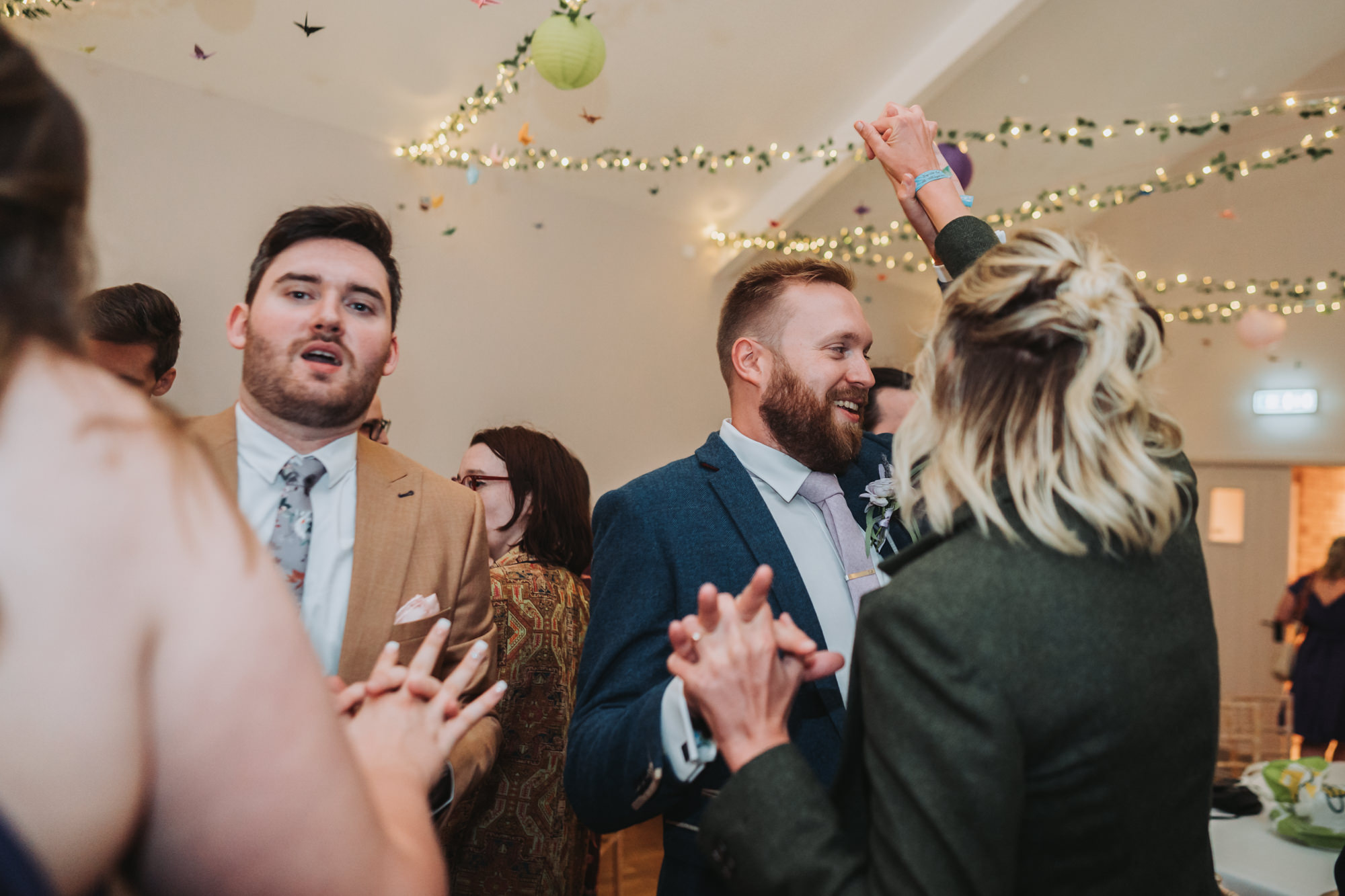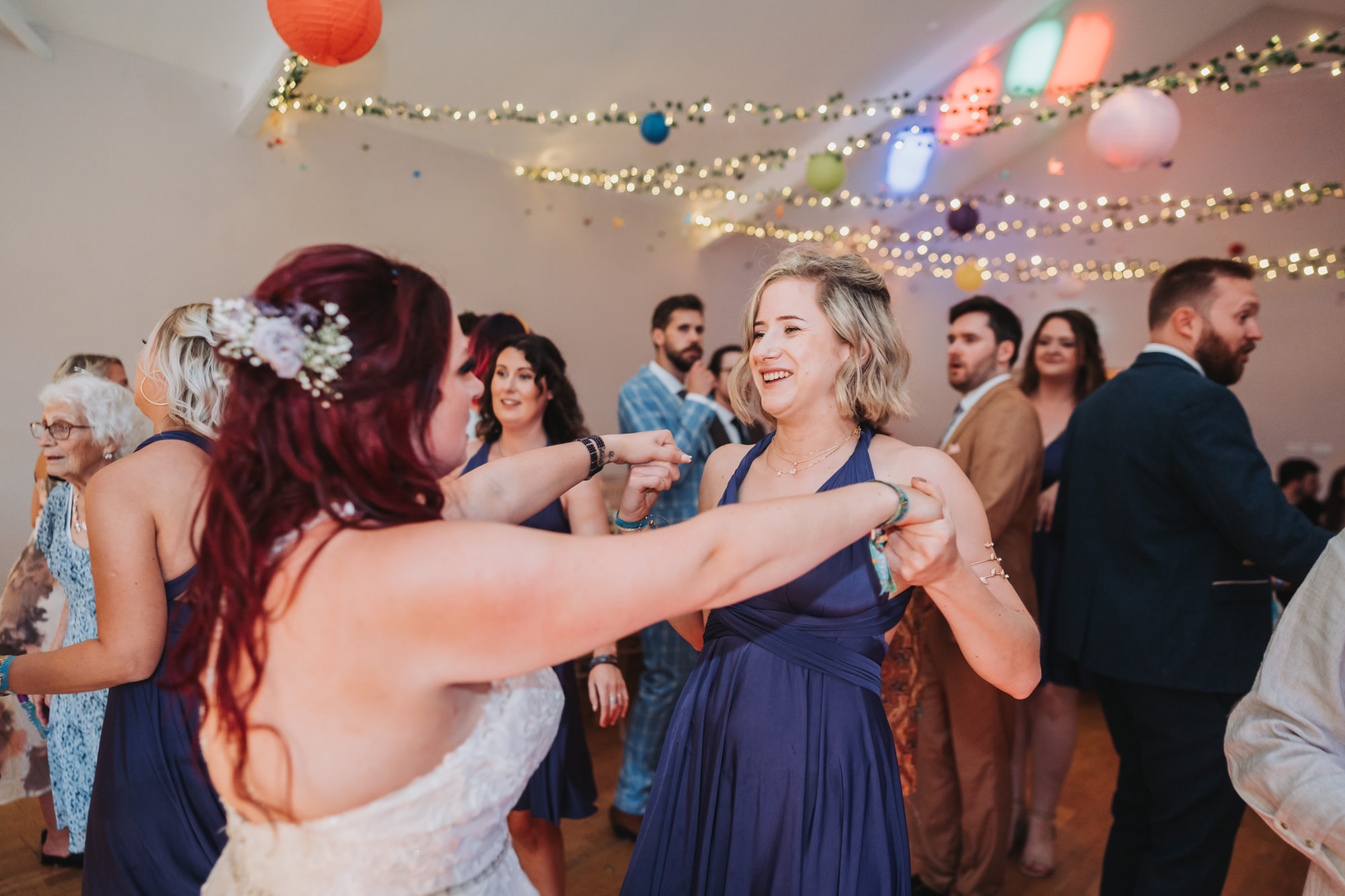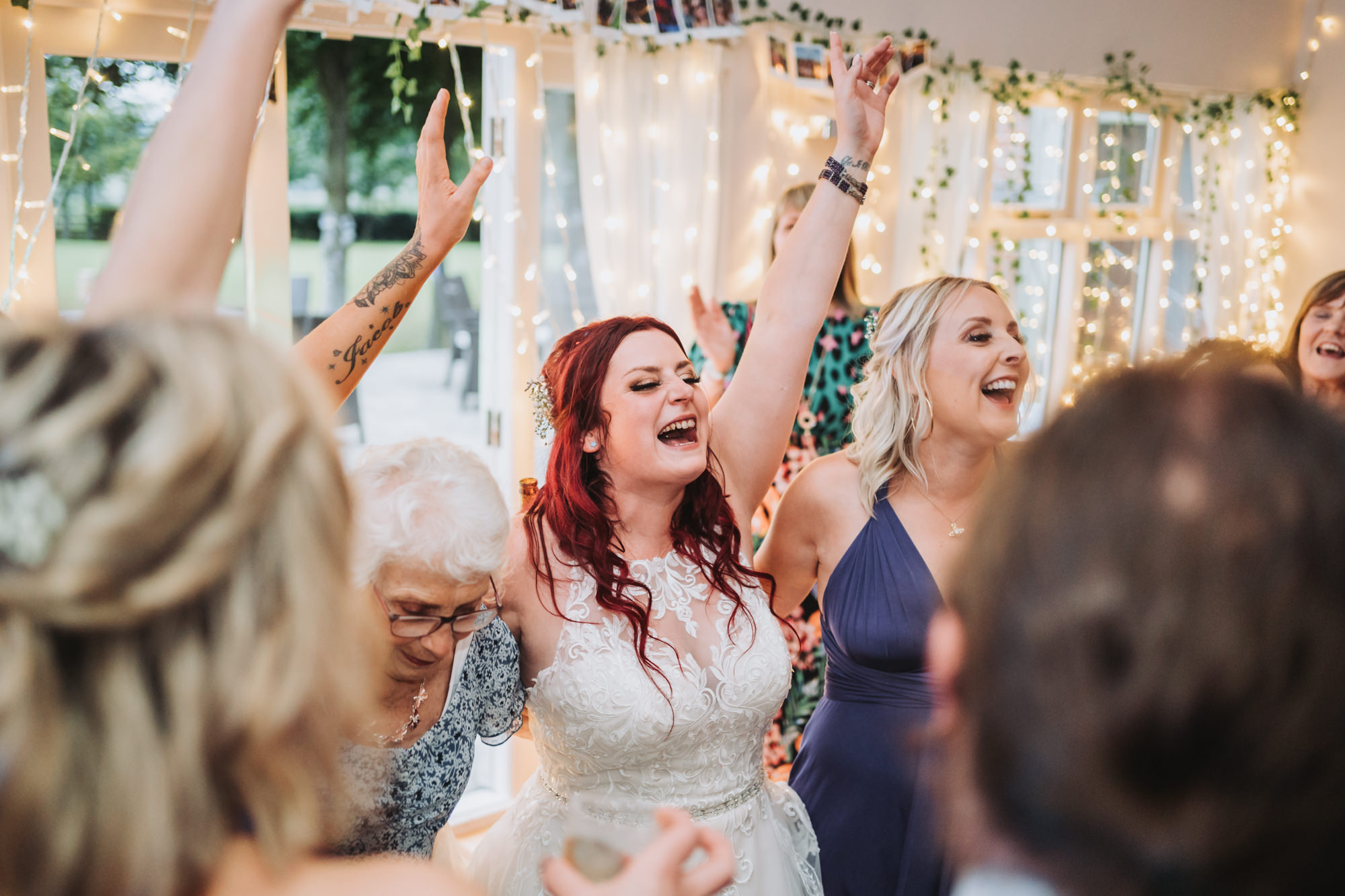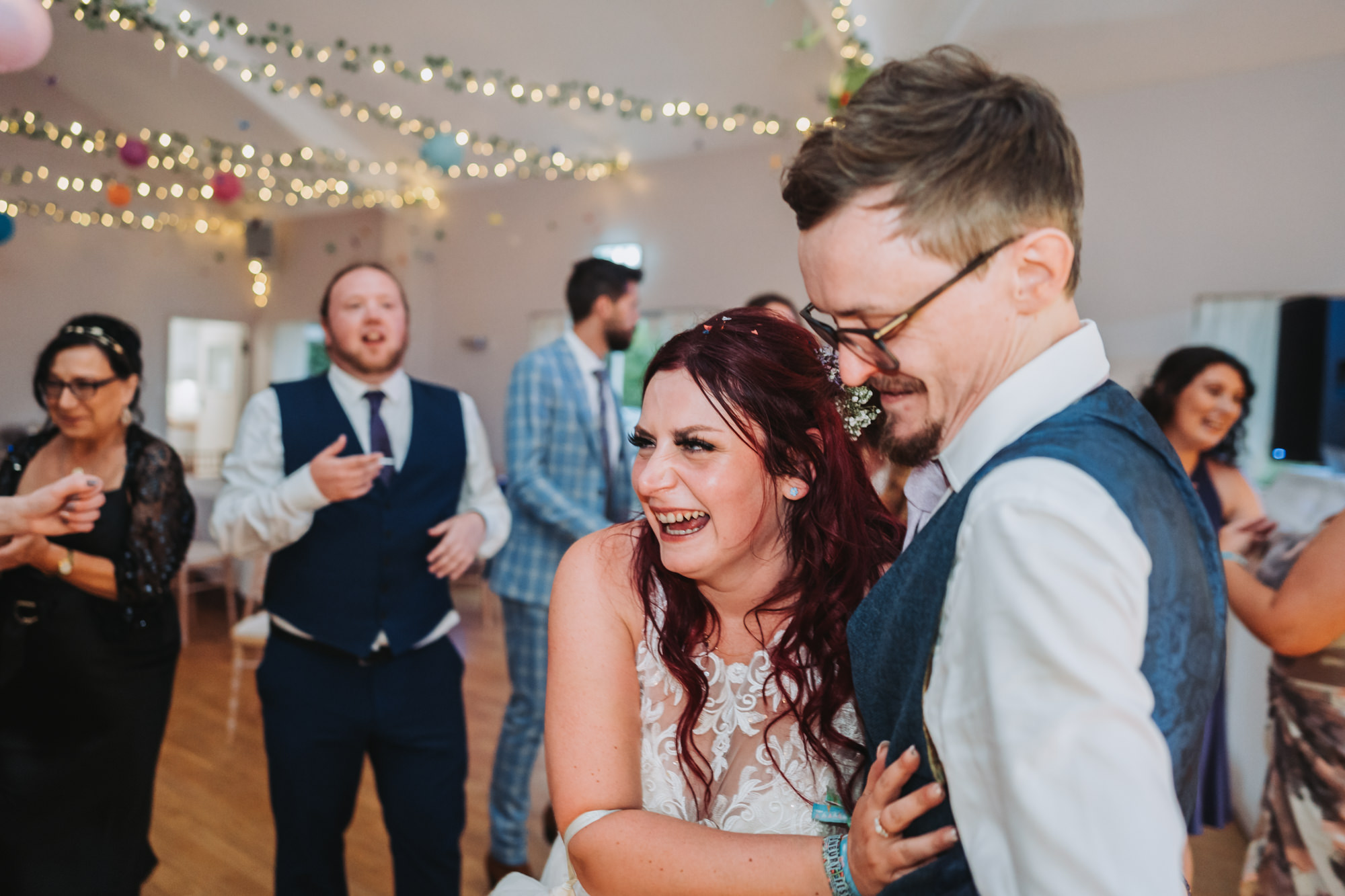 Looking for a wedding photographer? Feel free to contact me here.