The Ribble Valley boasts miles of beautiful countryside that make a perfect setting for getting married. Located here are hundreds of farms with scope to be used as rustic barn wedding venues, but how do you go about finding your perfect venue and turning it into an epic place for a rustic wedding? Here I have writted lots of useful inforamtion on how to plan a barn wedding in the Ribble Valley.
Finding a farm for your barn wedding venue in the Ribble Valley
There are two key starting points to finding barn venues. I would start by considering how much of the work you want to do yourselves. Do you literally want to hire a field or are you looking for somewhere with some of the work done for you? If you just want a field and therefore a fully blank canvas, websites such as Borrow my Garden are a great place to start, so you can see what's available.
If you have a specific village in the Ribble Valley in mind, why not try posting on social media to see if you can reach local farmers that way? Or you could use a search engine to find the addresses of some farms and write to them directly to ask if you can use some land for your wedding venue. Don't be shy – the worst thing they can say is no! If you are planning to put a marquee or tipi on some land rather than creating a barn venue, have a look on the marquee/tipi company websites to see if they have any recommended locations.
It might be also worth branching out further than barn wedding venues. Do you have any contacts who have a large garden or field? Is there a local community centre with a garden that might be worth looking at? This wedding at the Old Robinson Library on the outskirts of Leeds is a great example.
There are, of course, many barn venues out there offering the complete package, so if the idea of planning a DIY barn wedding doesn't appeal, there are still plenty of wedding venues for you to choose from.
Adding power to your DIY barn venue
Probably the first thing you need to consider for marquee and barn weddings is power. You'll need electricity for your barn, toilets and for any outside lighting. Of course, your band, DJ or speaker for your Spotify device will also need power for the party and dancing later on. Your caterers might also need a power supply. The barn may already have one – if not, you will need a generator. I would consider going for a reputable company with plenty of reviews as the day could be really difficult if something goes wrong and the company doesn't have a backup in place.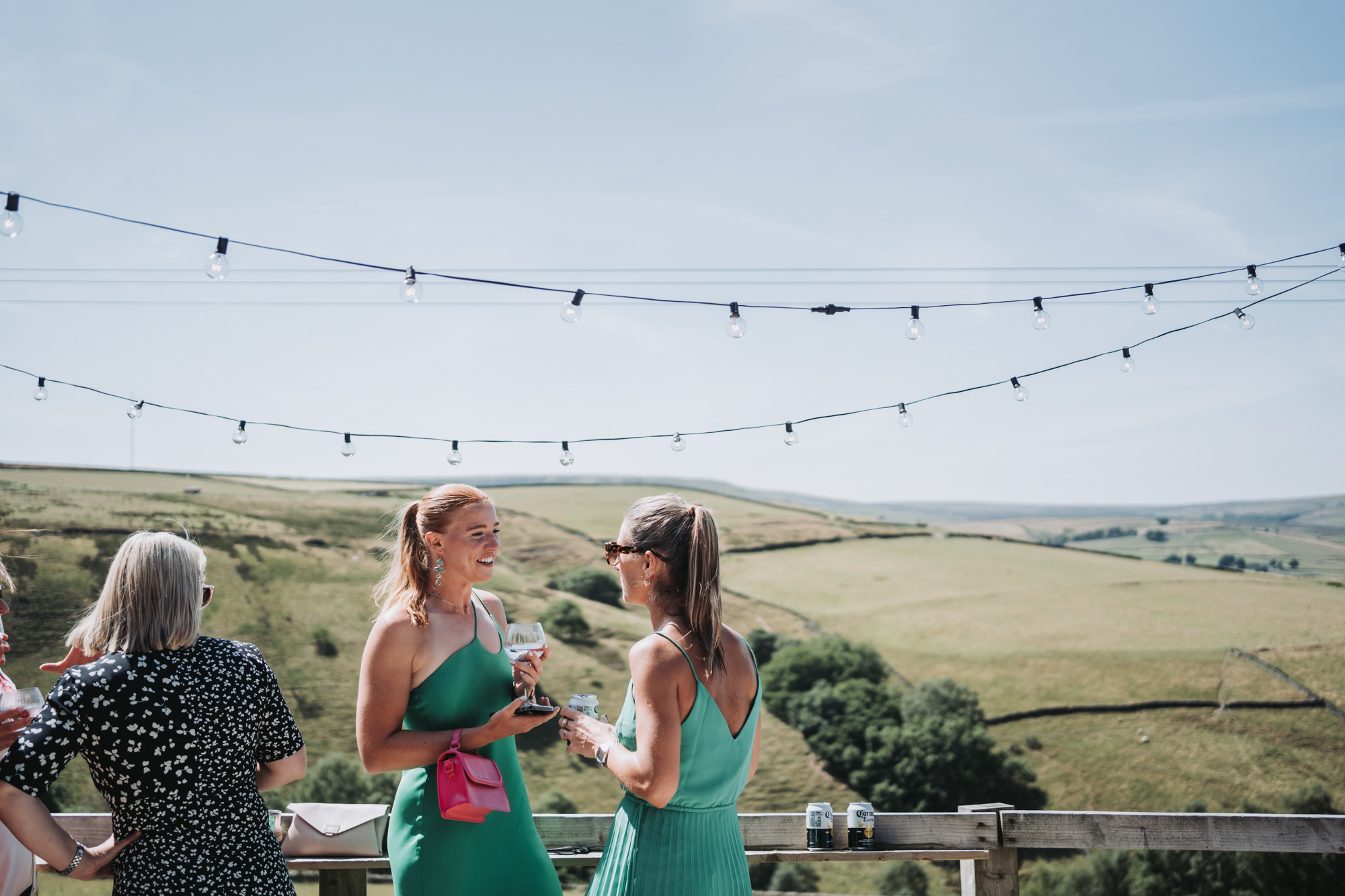 Toilets for you and your barn wedding guests
You will probably need to hire some sort of portaloos for your day. Don't worry, these can be much nicer than the tiny single ones found at festivals and used by builders! You can get luxury toilets and disabled toilets easily delivered by many local companies. Consider, though, that you will need these from the day you start setting up to the day you finish, as you will have people on site throughout that time. Also, make sure you hire enough portaloos to cope with the number of  guests that will be there.
Organising the space in the barn
If you're using a barn wedding venue, make sure you know what condition it will be in when you get it, so that you are aware of any cleaning that will need doing and can allow appropriate time. Hopefully, the barn will be big enough for all your guests, but if not you can look at adding a marquee or tipi to create additional space. You will either need one space that can be used for the ceremony and reception (make sure you have people on hand to help change it around) or a separate ceremony space and reception space.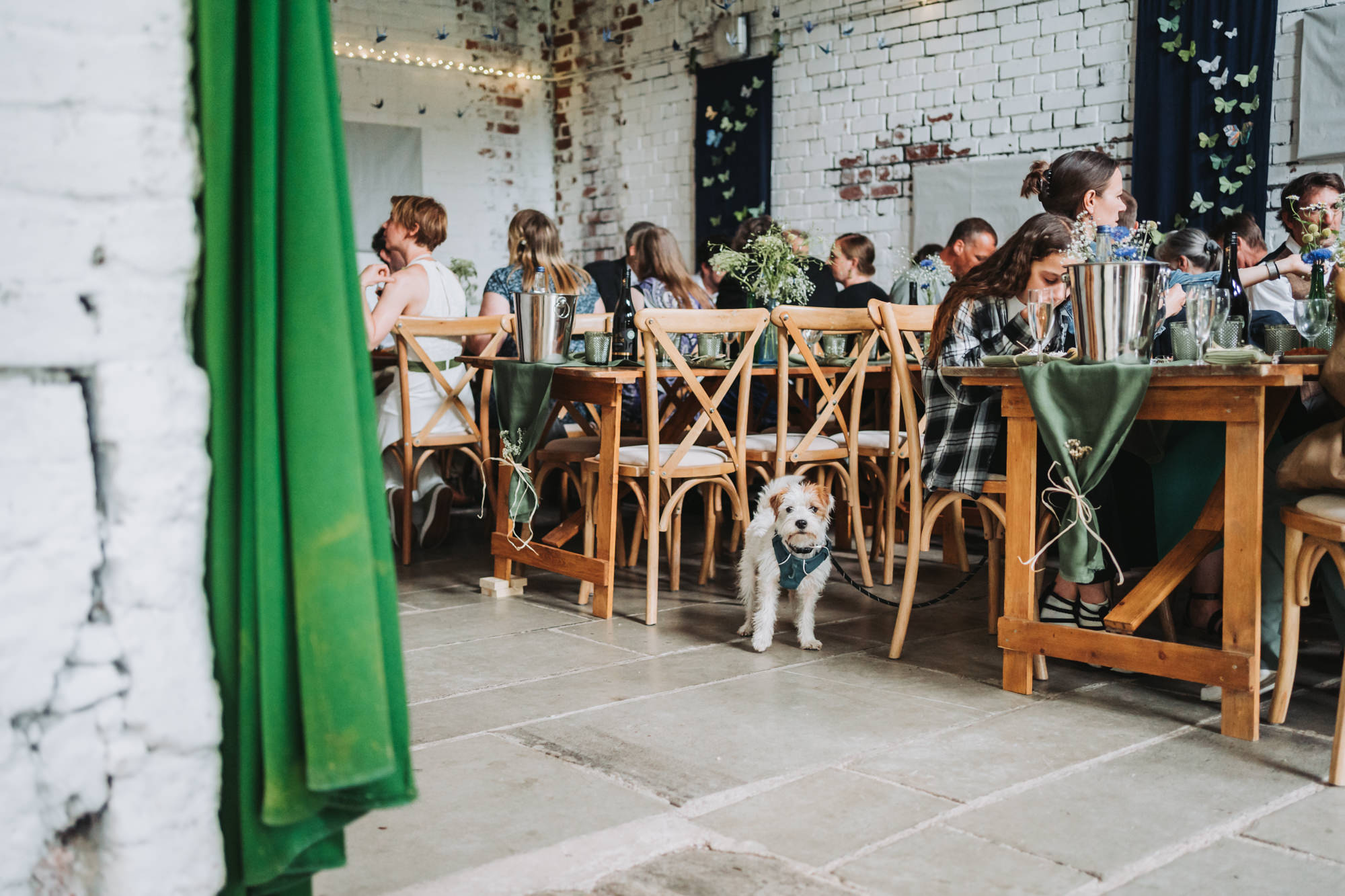 Organising tables and seating in the barn and outside
You need to consider the type of seating you would like for your day. Many couples opt to hire tables and seating for the ceremony and meal. The advantage of a DIY farm wedding is that you can choose how the seating will look for you. You could have traditional round tables or go for long banquet-style tables for the wedding breakfast, but then perhaps opt for hay bales for the ceremony. It might be that you choose to go against tradition and just go for hay bales for the whole day!  You could even ask all your guests to bring a chair to save on how much seating you need to hire.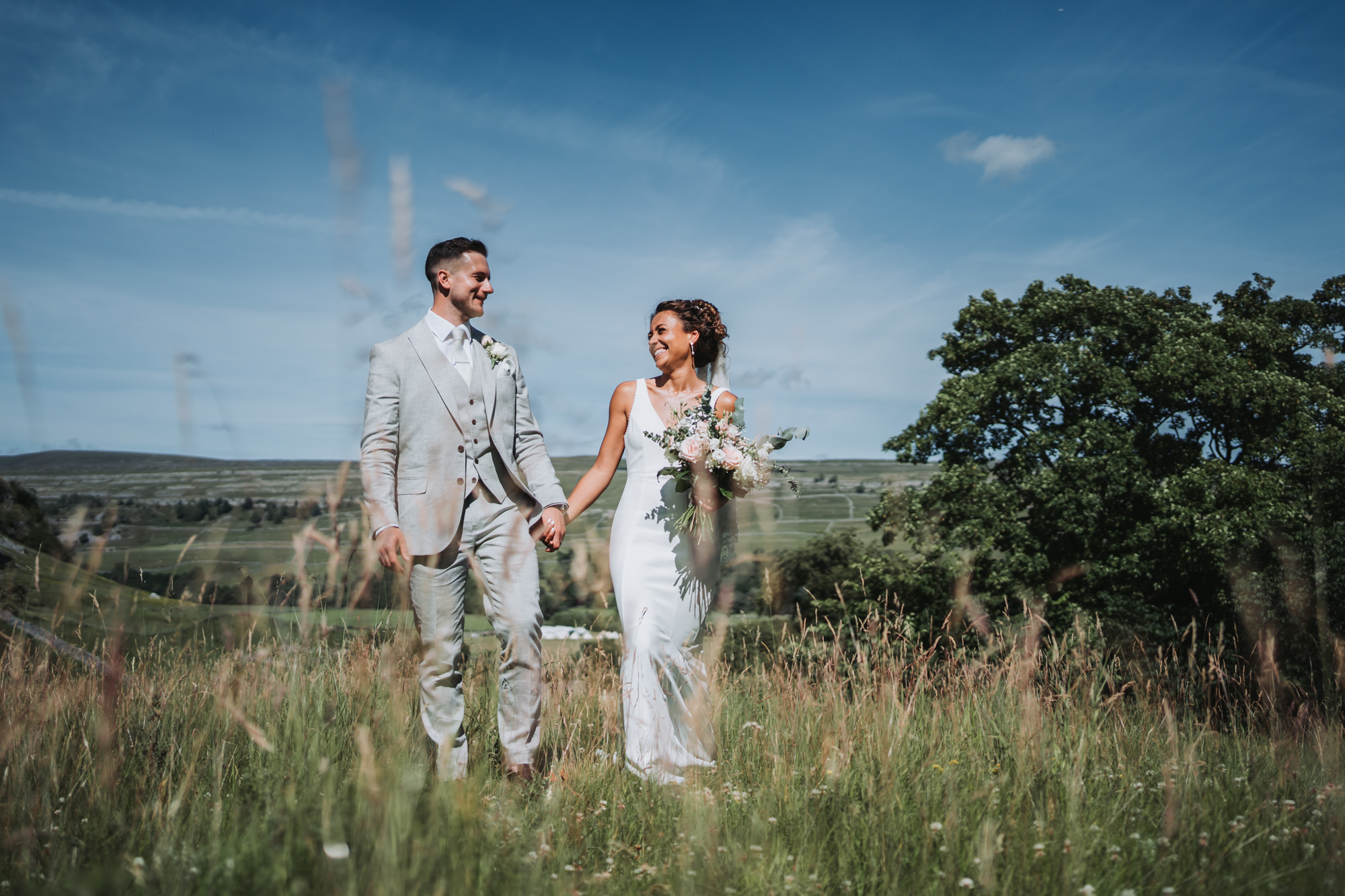 Accommodation for your barn wedding
I always think a DIY barn wedding is a perfect excuse to offer camping in the great outdoors. You can hire beautiful bell tents to add a bit more luxury (especially if they come with proper beds) as the perfect place to crash at a summer wedding. Depending on what you and your guests like, you could have everyone pitch up their own tents! You can also look locally for Airbnb accommodation for anyone who wouldn't enjoy a night under canvas.
Your wedding ceremony
At the moment in England and Wales, ceremonies can only take place in a licensed venue and have to be conducted by a registrar. The government are currently discussing a proposal that, if accepted, will mean that these restrictions come to an end and that weddings can happen anywhere. For now, though, you will need to consider either having your ceremony elsewhere on the day – such as at a local church, registry office or other licensed venue – and then travel back to your reception venue. Alternatively, you could have a simple registry office wedding on another  date to cover the legal part and then have a celebrant host a non-legal ceremony on the day.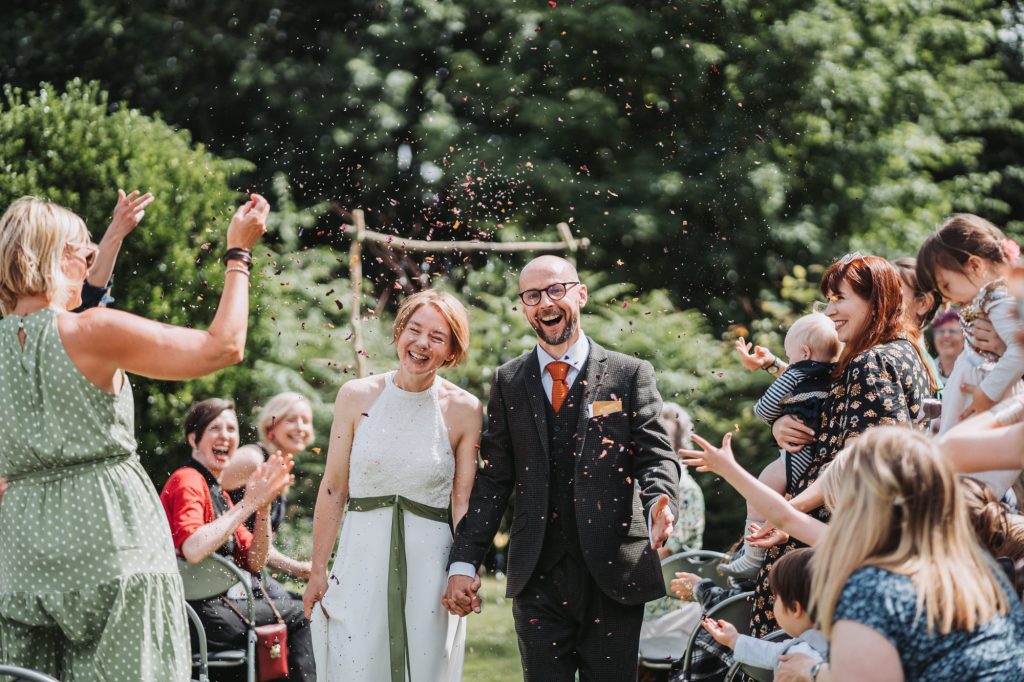 Catering your wedding breakfast and evening food
The choice of food for a DIY wedding is enormous. Literally, whatever you fancy, there is more than likely a local company offering to cater it. You could go with a posh picnic delivered in boxes, festival-style food vans or big sharing platters of succulent food made by an executive chef on each table. There could be fish and chips, pizza, curry – anything really! Most weddings have a main meal sometime after the ceremony and then evening food later on, but feel free to mix it up. It's your wedding and you can do it how you like. Make sure you check with the caterers what space and power they will need and, if table service is required, whether they have staff to assist with this. You will also need to consider plates and crockery and if these need hiring separately.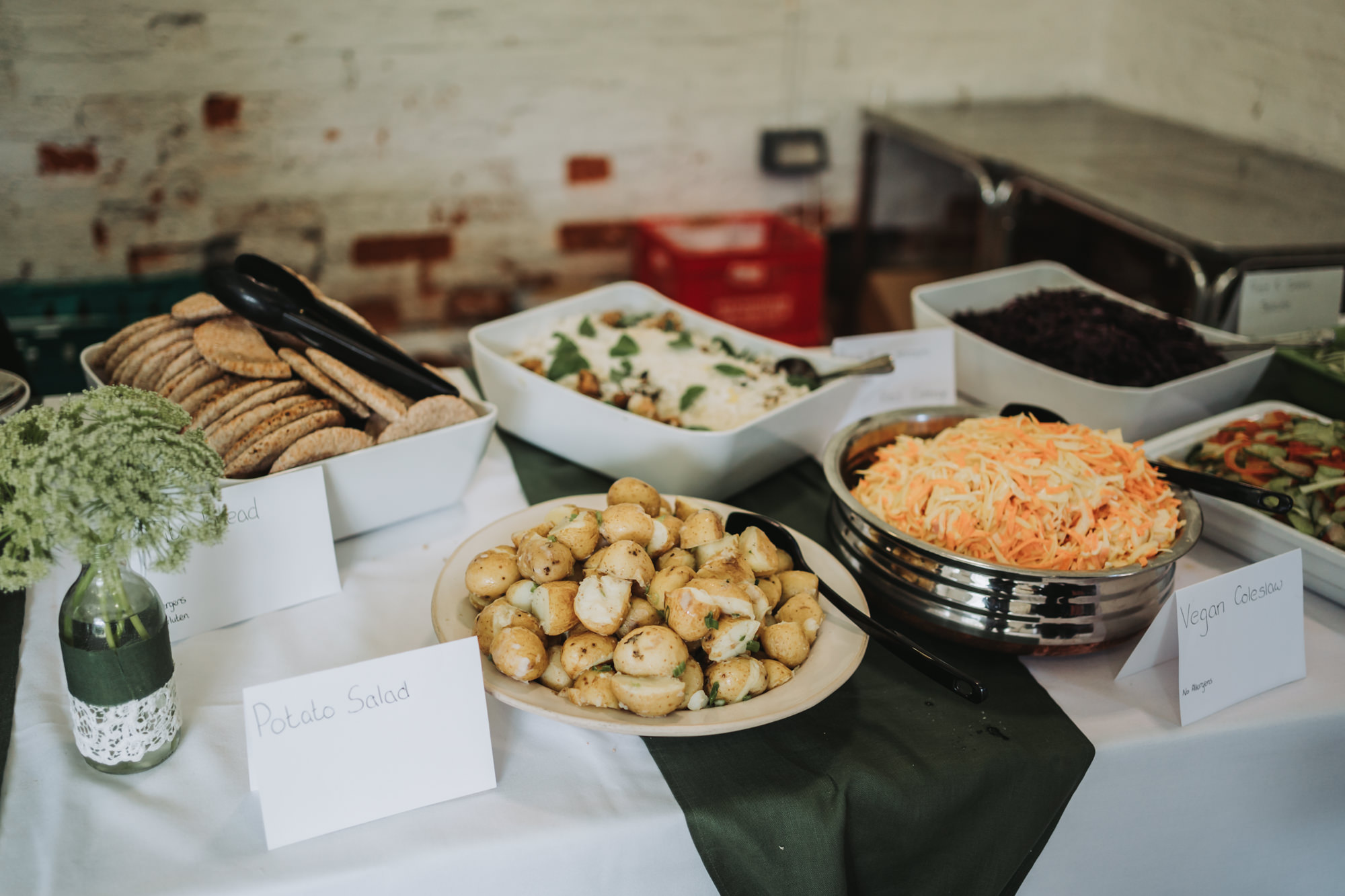 Sorting the essential bar and drinks
There are plenty of companies out there offering to run a bar at DIY venues. Make sure you check before hiring whether they provide, collect and wash glassware so that you are prepared for any additional costs. There are also companies providing barista coffee and hot chocolates.
As with everything for a DIY wedding, you can of course do the drinks yourselves. You can ask people to bring drinks or simply provide lots yourselves. These can either be free for your guests to enjoy or you can set up an honesty box.  You could do this just for the drinks reception and then have a bar available after that to make the best of both worlds. For tea and coffee, you could bring/borrow some pod coffee machines or have water urns set up – just make sure you have a water supply.
Building a dance floor at your barn wedding
It might be that the barn has a space suitable for dancing the night away or that this isn't something you require for your wedding, but dance floors can be easily hired if needed. You could also consider having a dance floor outside if you're planning a summer wedding.
Music and noise at your rustic wedding
Talking of dance floors leads nicely onto music. Again, the world is your oyster with a huge choice of bands and DJs out there. A country wedding also really suits a ceilidh or country dance. You will need to check if there are any neighbours nearby, which would restrict the amount of noise you can make and how late you can have music playing. Check out the local council website for more information.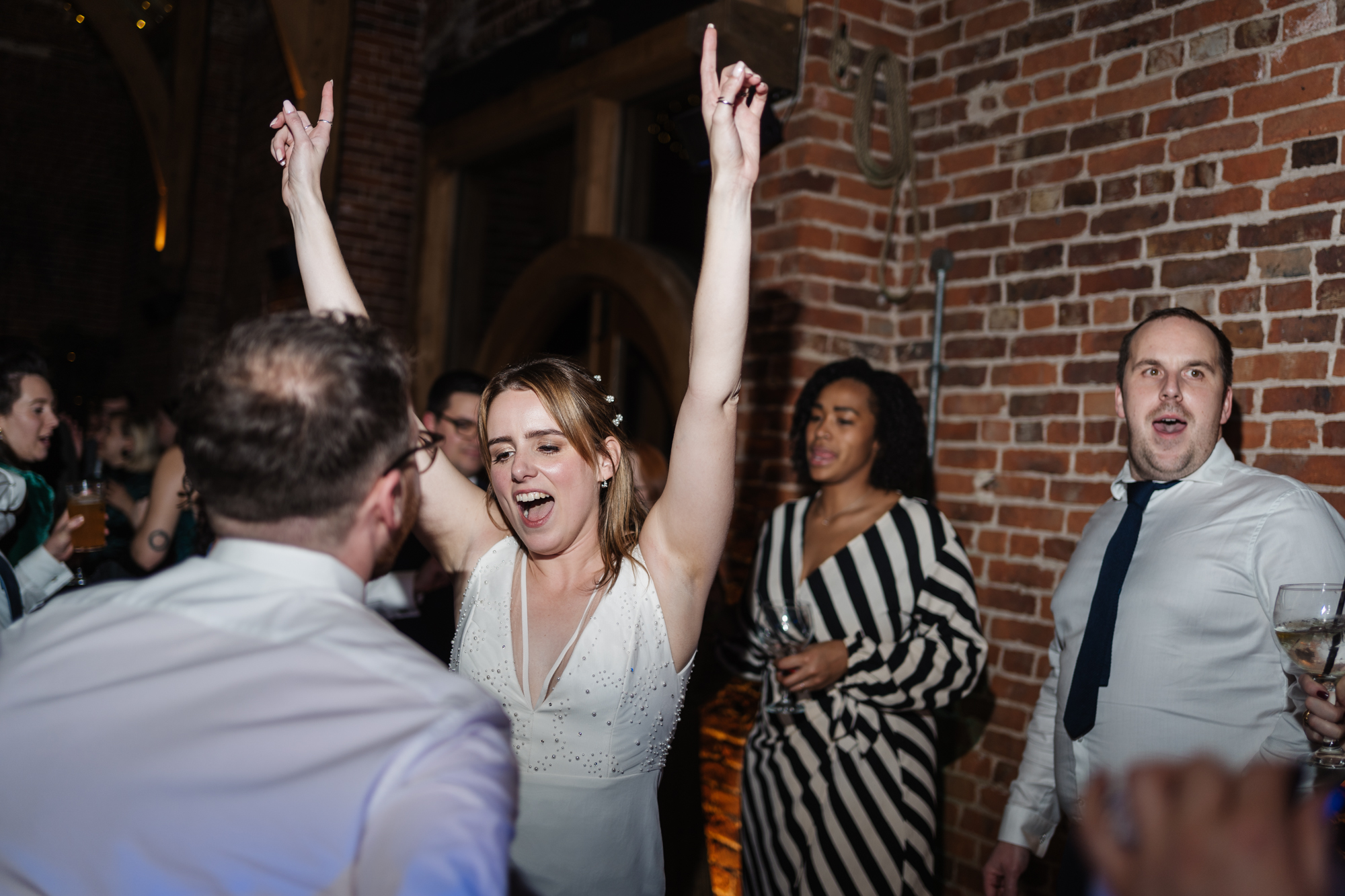 Travel and car parking at your wedding venue
You can help your guests find the wedding venue by including directions and the What Three Words location when you send your wedding invitation. It's worth putting some signs up nearby on the wedding day so people know they are heading the right way. Make sure the entrance to the venue is clear. You will also need to make sure there is somewhere your guests can park on the wedding day. Ideally, you want this in a place where cars won't be ruining your view. Consider having car parking either to the side or back of the venue. Make sure this is clearly labelled and signposted so everyone knows where to go. You could also mention this in your wedding invitations so people know in advance.
Decorations and wedding styling
Once you have all the practical aspects of planning a barn wedding sorted, you can start exploring your wedding style or wedding theme. It might help to have a broad idea such as a 'rustic theme' and then start looking for ideas on Pinterest and wedding blogs. For a rustic wedding, less is often more, and you can make a space look amazing with fairy lights, mason jars and wildflowers, which work perfectly alongside industrial farm buildings and countryside views. A theme like this, with a broad colour palette, makes it much easier when planning things like wedding flowers and bridal party outfits too because the colours will look great without matching them perfectly. Don't feel that you have to go with a pastel palette, bright colours look absolutely amazing at a barn wedding. Make sure you allow enough time for setting everything up and rope in plenty of volunteers, as things always take longer than you think they will.
Getting ready on the day
In addition to considering where you and your guests will stay after the wedding, you also need to think about where you will get ready. Rustic weddings are wonderful for many reasons, but there can sometimes be a shortage of local accommodation. Have a look for an Airbnb or a local inn which might have some larger accommodation available.
Support from family and friends
Getting married at a DIY barn wedding does require support from friends and family. You may need help in the days beforehand to set up, or even on the day itself – you may need to change the space around between the wedding ceremony and the wedding reception, and maybe even for the evening reception. You may also need help to serve food or drinks, and with practical things on the day such as directing people or collecting glasses. However, this sort of community-fuelled wedding is so special and echoes what traditional rustic weddings would have looked like in villages in the past.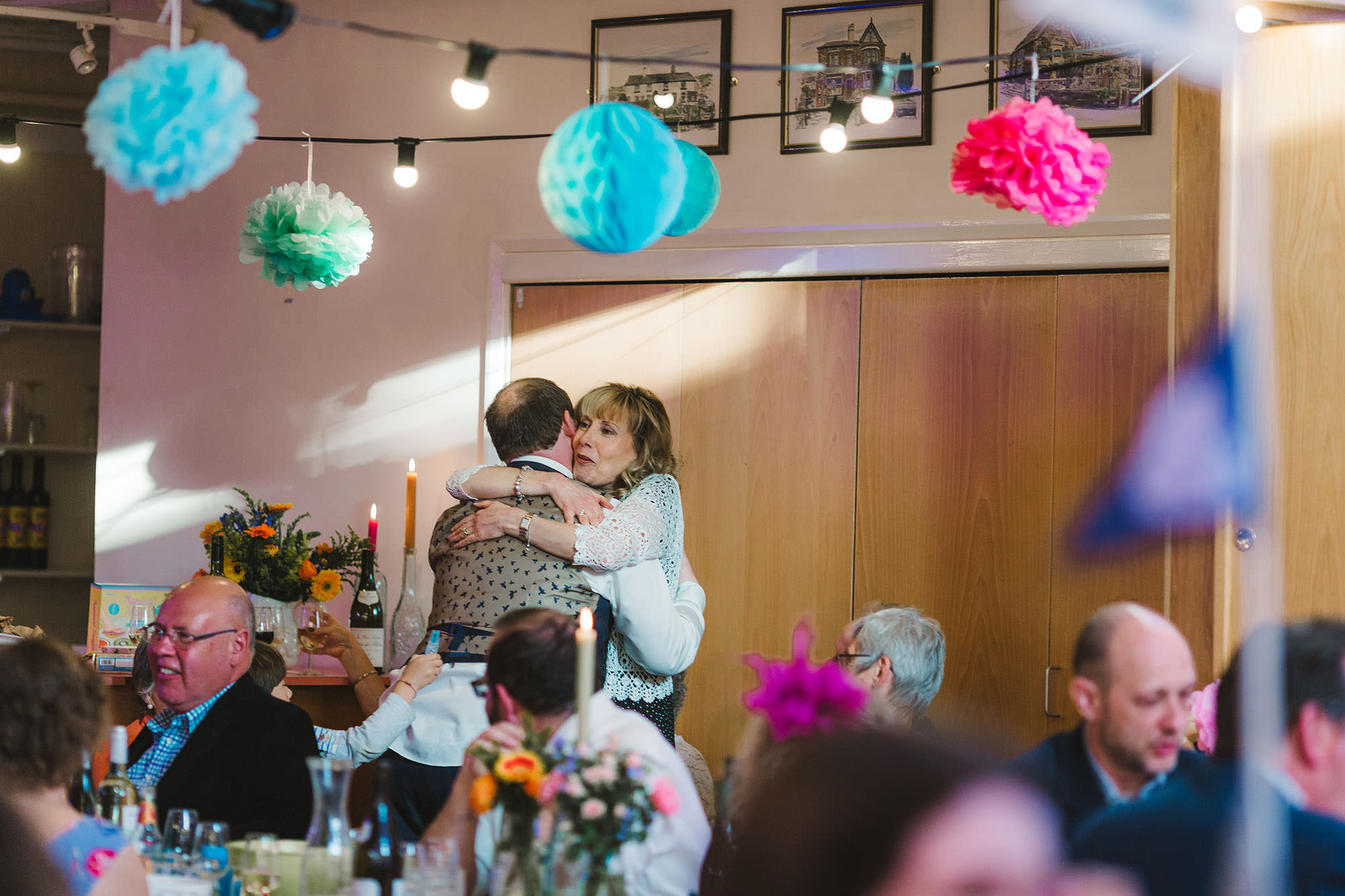 Wedding planner
If you think all this planning might be too much, but you would still love a DIY barn wedding, why not consider using an independent planner? You can hire them to do all your planning or even just to help coordinate on the day.
Planning for rain
Rain is, of course, unpredictable! But it also doesn't need to put you off a barn wedding. A few small bits of planning can make sure that even if you have a downpour, you will still have an epic time. Make sure you have umbrellas available (again, you could ask your guests to bring these) and wellies. Your wedding dress might get muddy – but that is definitely okay! A good dry cleaner should be able to get it out, and if they can't, I'm sure you would rather have enjoyed your day than kept your dress clean.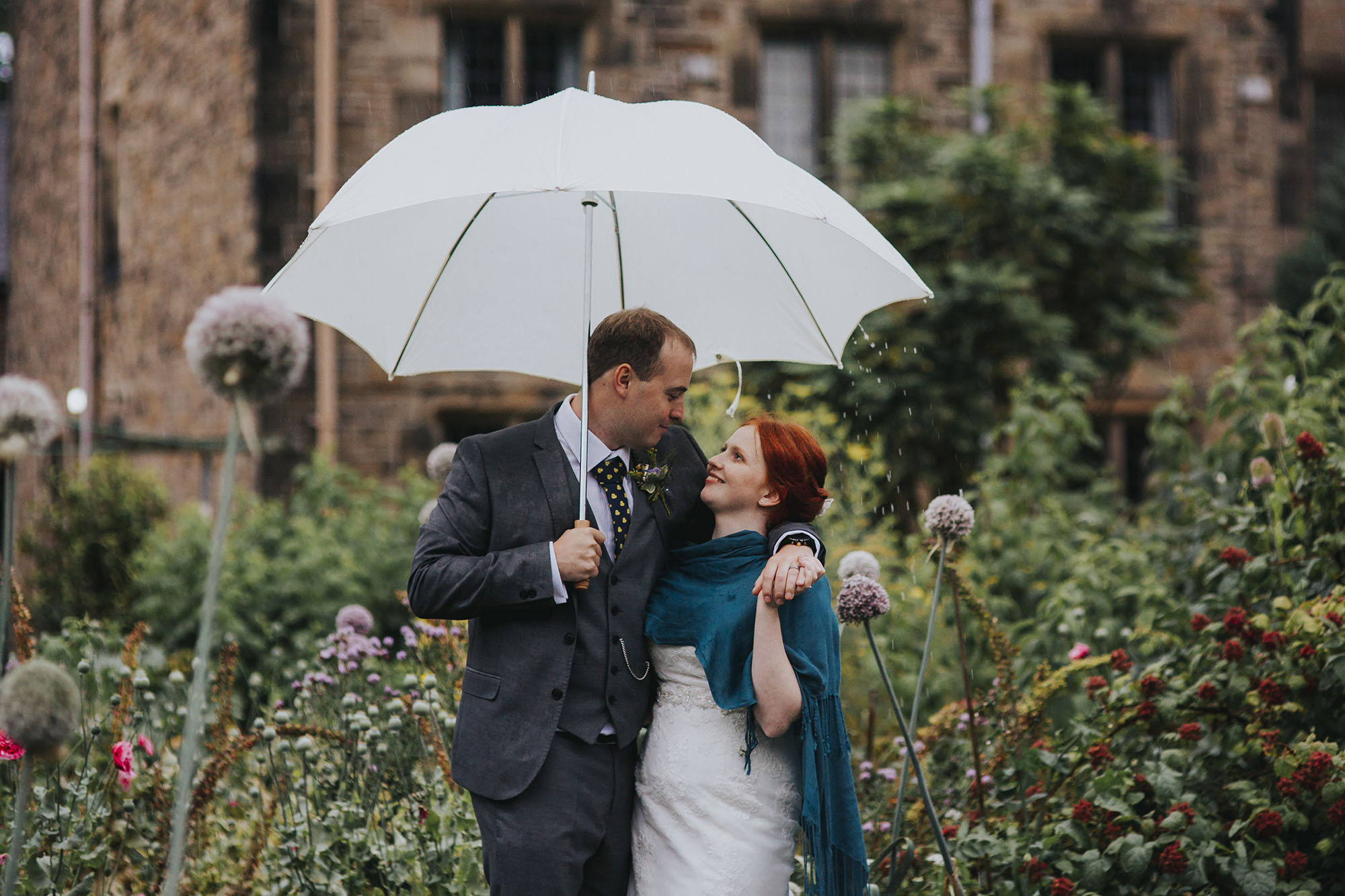 Make it unique
Finally, the big advantage of a farm wedding is that you can have the day exactly as you would like it. Fancy a post-wedding game of rounders? Go for it! Heck, why not plan a full sports day style afternoon with challenges and prizes! If there is a stream you could go play poo sticks or race paper boats. If there are animals on the farm you could have some time to meet them built into your day.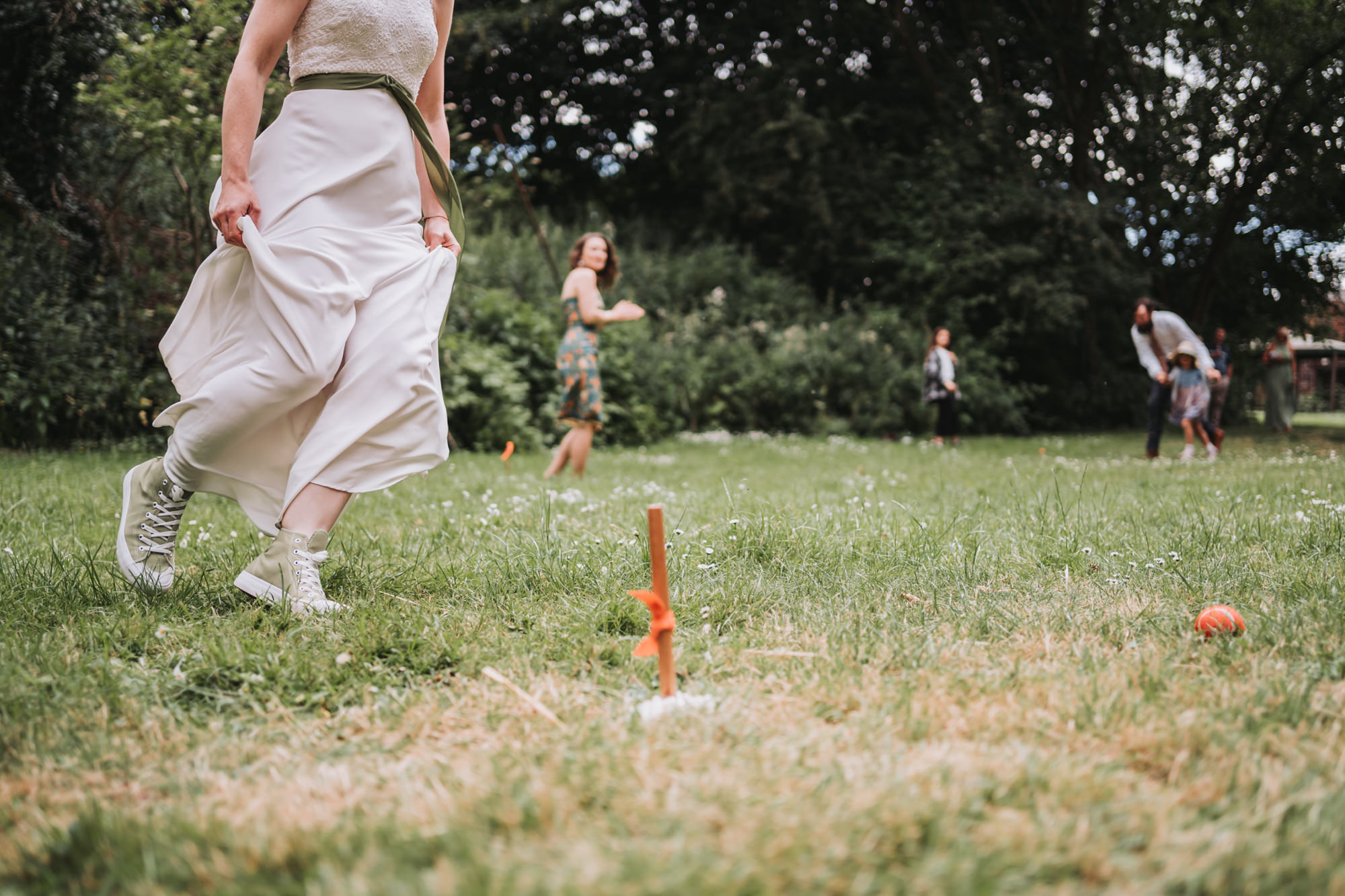 Summary
I hope this post has helped you think through some of the practical things needed for DIY barn wedding venues. Barn venues offer a rustic wedding setting and a unique experience for you and your wedding guests. The planning for a barn wedding venue is a little more intense but it offers a much more personalised wedding than an 'off the shelf' hotel wedding. You can really make it a unique day with a hands-on approach to creating a perfect barn venue.
Looking for more inspiration? Check out this barn wedding. Want to chat further about your wedding photographer? Contact me here.