Becky and Tom had a beautiful wedding at Hollins Hall Hotel. Becky and Tom met during freshers week at University and have been inseparable ever since. They started planning a few years ago but could never have known their wedding would land in the middle of a heat wave! It was hot, yes, but that didn't stop them having a amazing day.
Becky got ready at her parents' home in Wakefield with her bridesmaids. The morning was really chilled with plenty of drinks, parties and one very entertaining flower girl.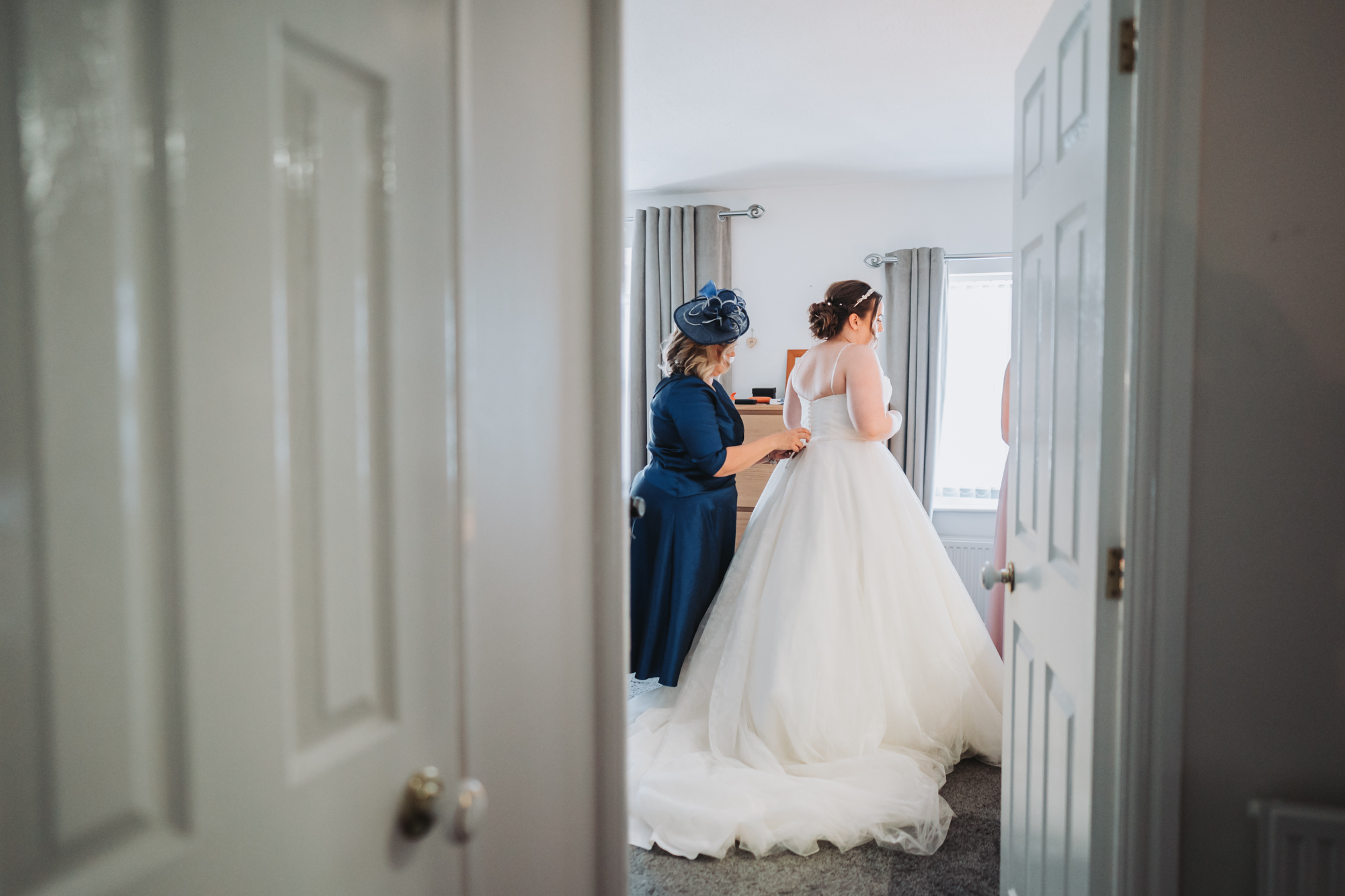 Tom and Becky got married at the Chuch where her parents were previously ministers. This made it a really personal service with Becky's parents praying for them and friends conducting the ceremony.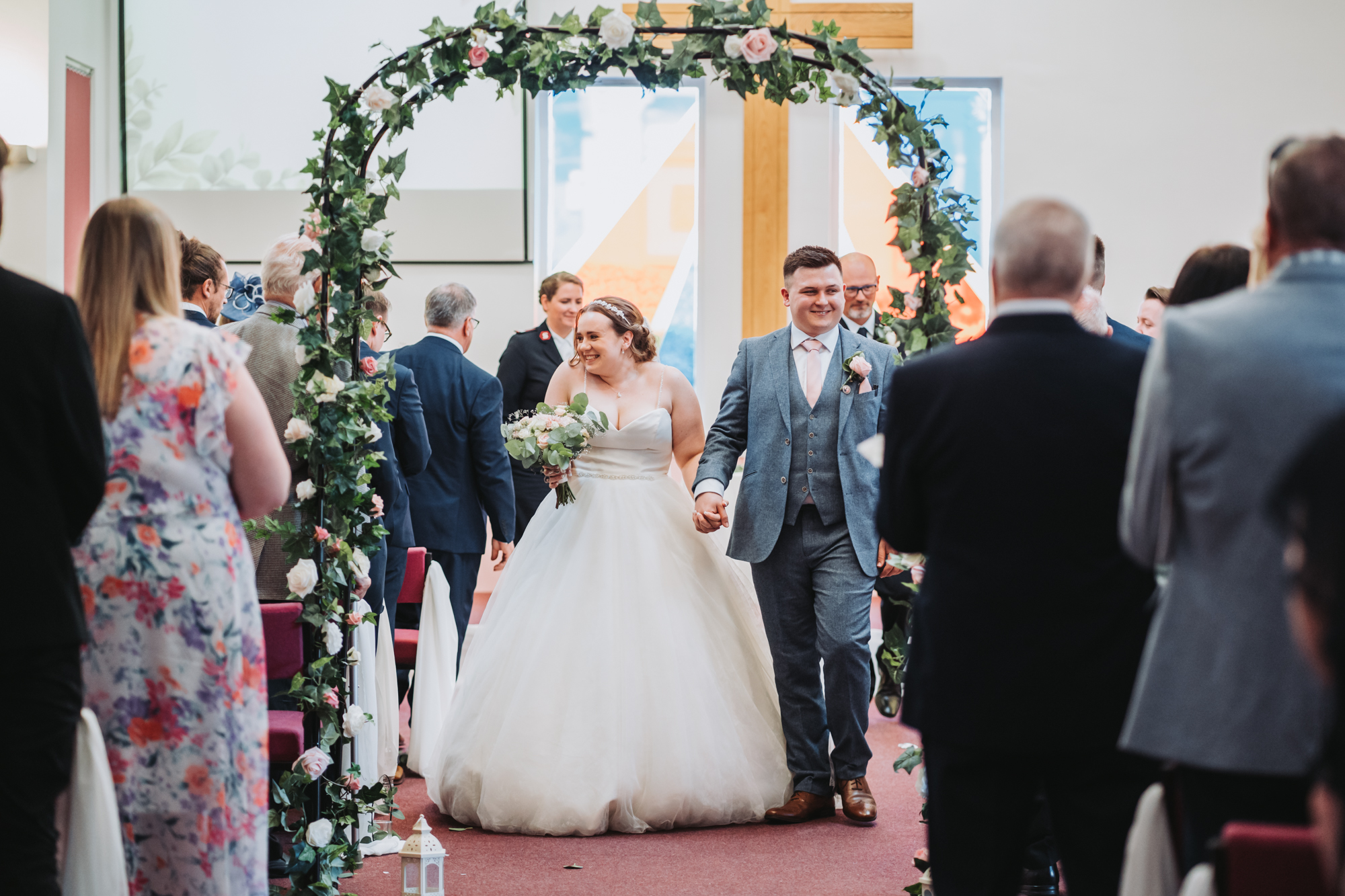 The couple had planned well for the heatwave with a car with aircon and Ice-cream cart waiting for them at the reception. Following the hilarious speeches, everyone tucked into a delicious three-course meal. We went for a little walk down the path to the golf course for some portraits. It had cooled down a bit by then too, The wedding ended with lots of dancing and lots more food. Thank you for having me Becky and Tom
Becky and Tom's day went a bit like this…