Photographing this wedding at Elsecar Heritage Centre was such a joy. The venue is an old industrial village which was once the heart of the village. People used to visit from far and wide – including royalty! Today this cluster of industrial buildings is home to independent cafes and shops and the 'Iron Works' building can be used for weddings. The space is large and vast making it an incredible place for a wedding.
I've met the bride Heather before as she was a bridesmaid for two of my previous brides – Fay and Jonny in 2018 and Helen and James in 2018.
Getting Ready
Heather got ready at Carnegie House in nearby Swinton. This Airbnb was a stunning place to get ready and felt like a European apartment building, though apparently, it used to be a library. Heather and her bridesmaids had a lovely chilled morning with lots of food and laughing. The apartment had plenty of space for the bridesmaids and Heather with 3 bedrooms, two bathrooms and a large open-plan kitchen diner. I realise I now sound like an estate agent, but it really was very nice! She then headed via campervan to her Elsecar Heritage Centre wedding.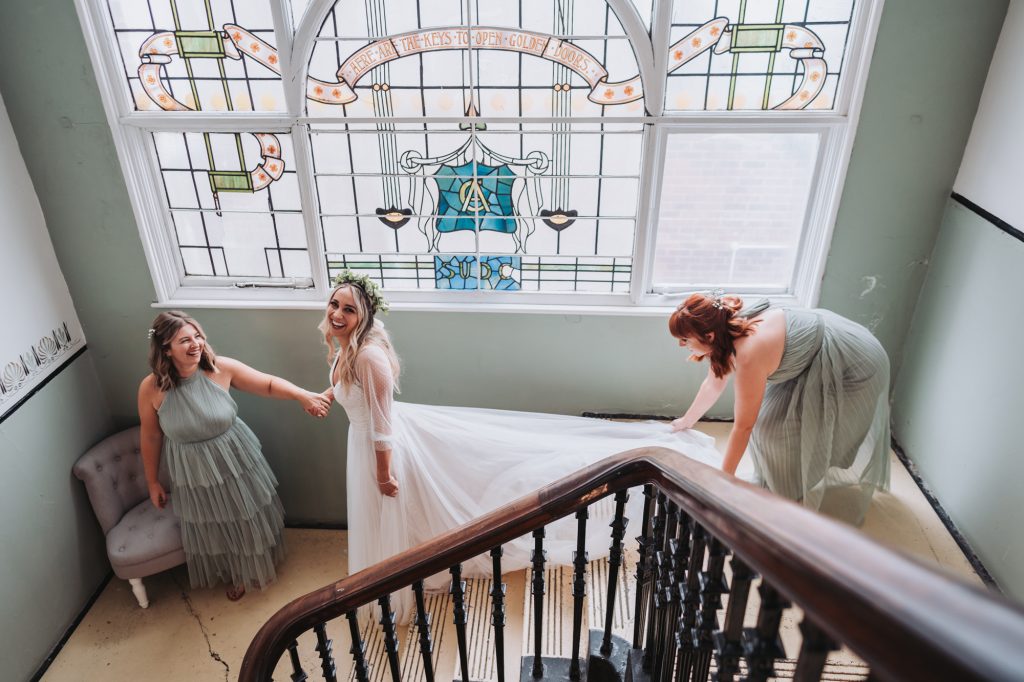 The Ceremony at Elsecar Heritage Centre
The ceremony took place at Elsecar Heritage Centre. As the guests arrived they enjoyed a drink and chat and then headed into the Iron Works. The registrars did a brilliant ceremony and made the bridesmaid repeat an epic 'wolf whistle' she did when the ceremony finished.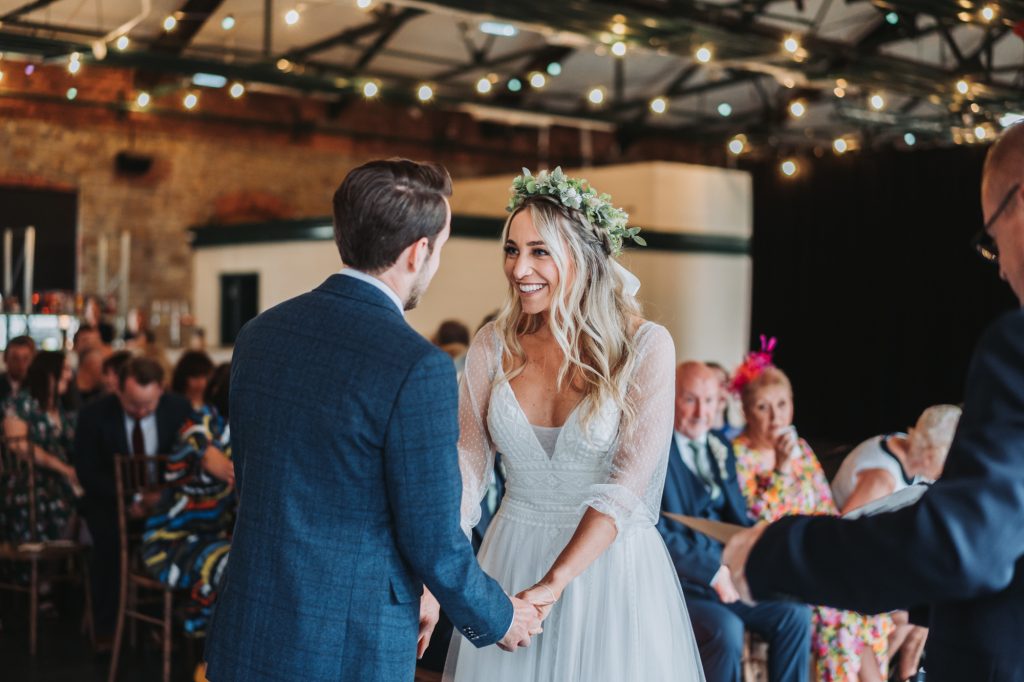 The Reception at Elsecer Heritage Centre
The couple came out to an amazing confetti tunnel which was a joy to photograph! They had some drinks and canapes and then we made the most of the amazing surroundings at Elsecar Heritage Centre by going for a little ride in the campervan to the front of the Iron Works. Here there is an absolutely amazing mural which was the perfect backdrop. They then headed in for some good old Yorkshire pie and peas.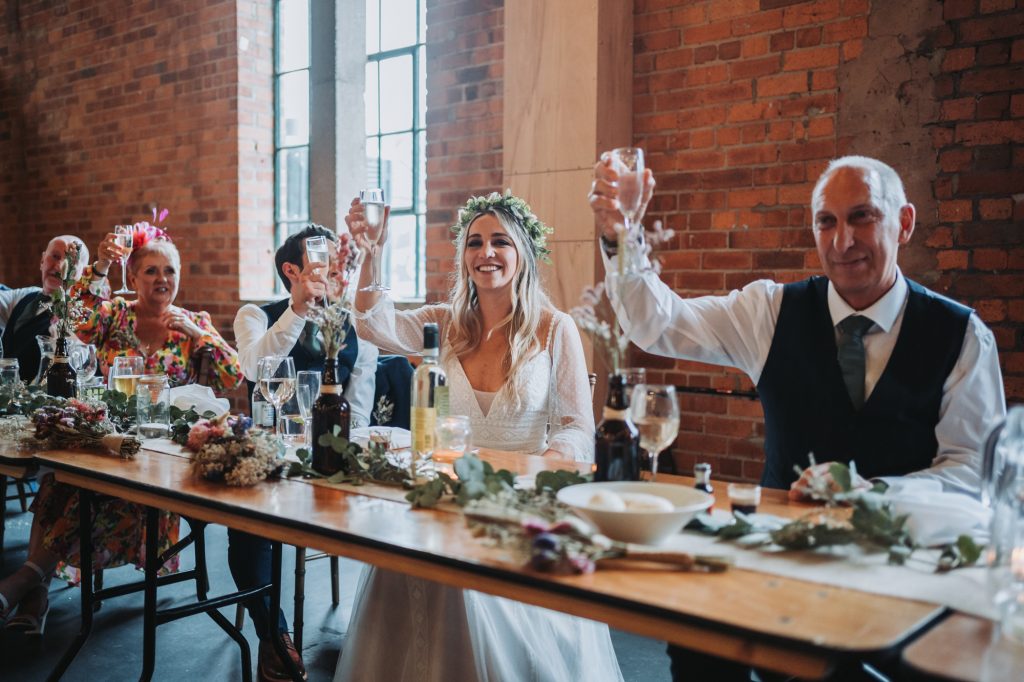 The Party
Rock My Reception arrived at the end of the meal and did a Ukelele set whilst everyone was finishing off their pudding. The guests then spent time chilling inside and out. There was more live music and later on a pizza van arrived which smelt delicious!
Big thanks to Heather and Rory for having me!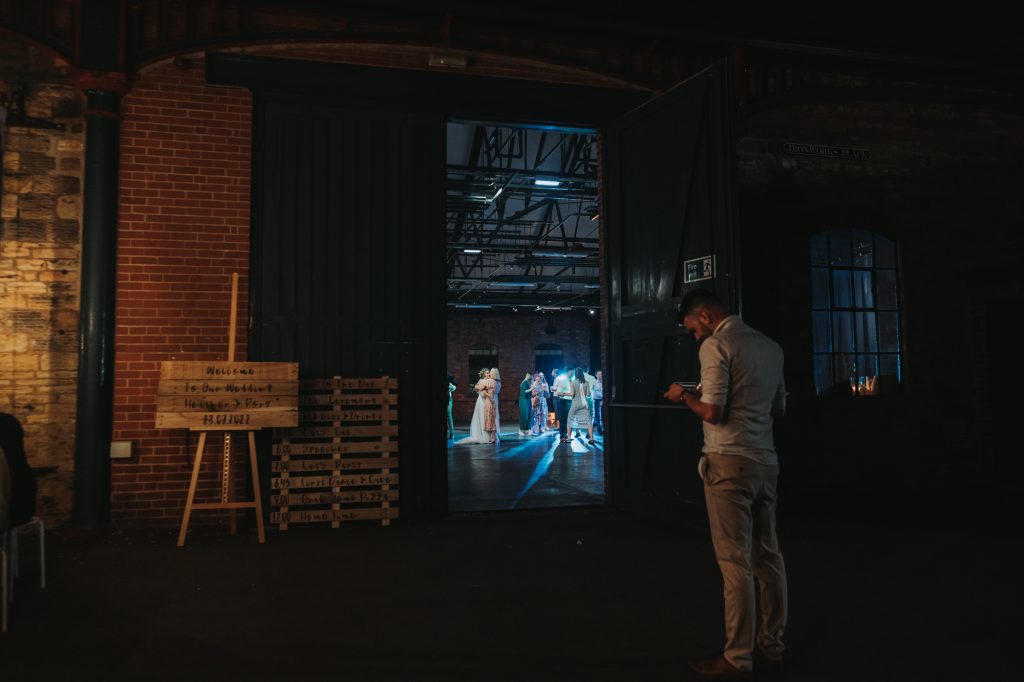 If you're planning a Elsecar Heritage Centre wedding, please get in touch!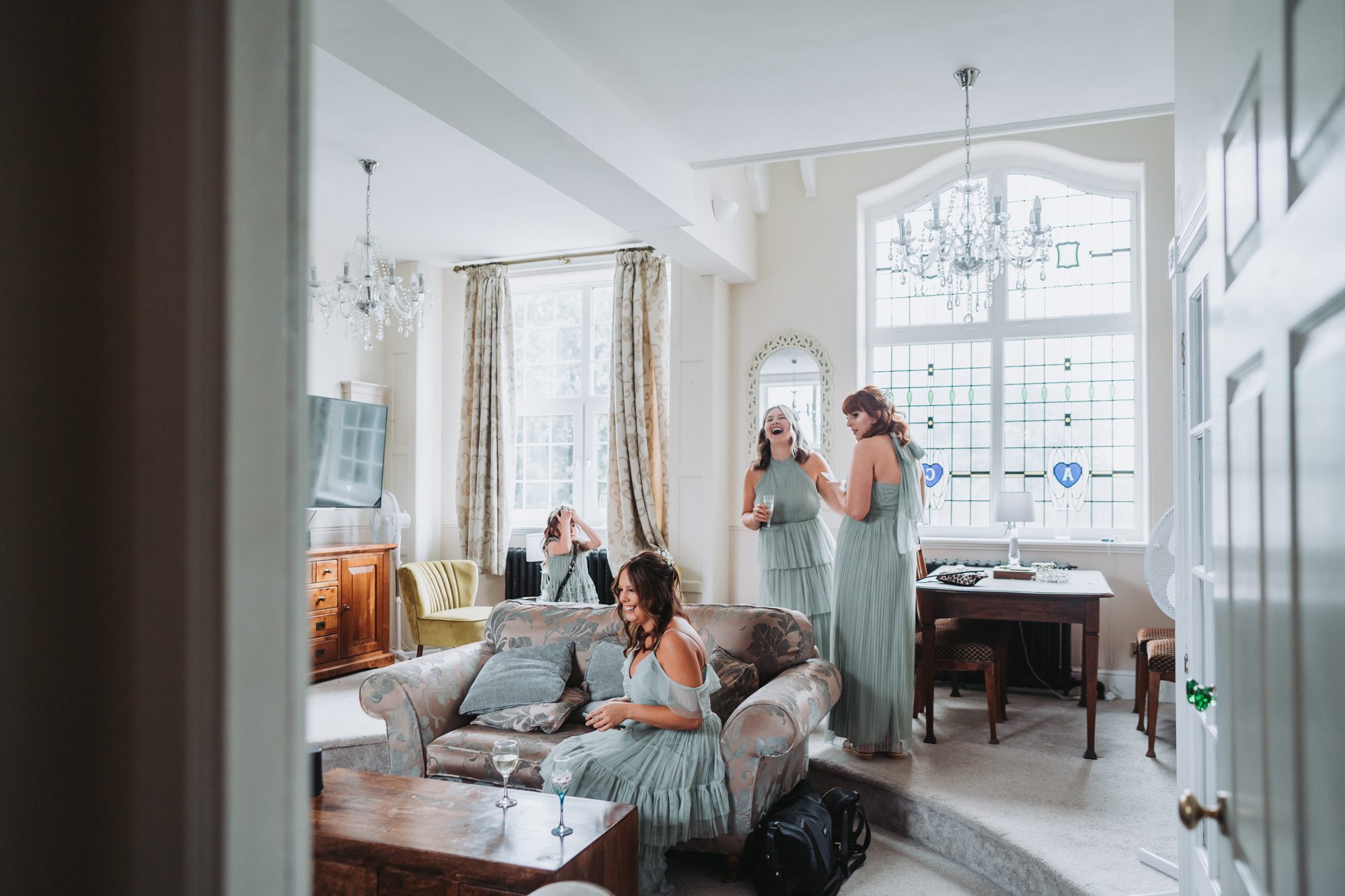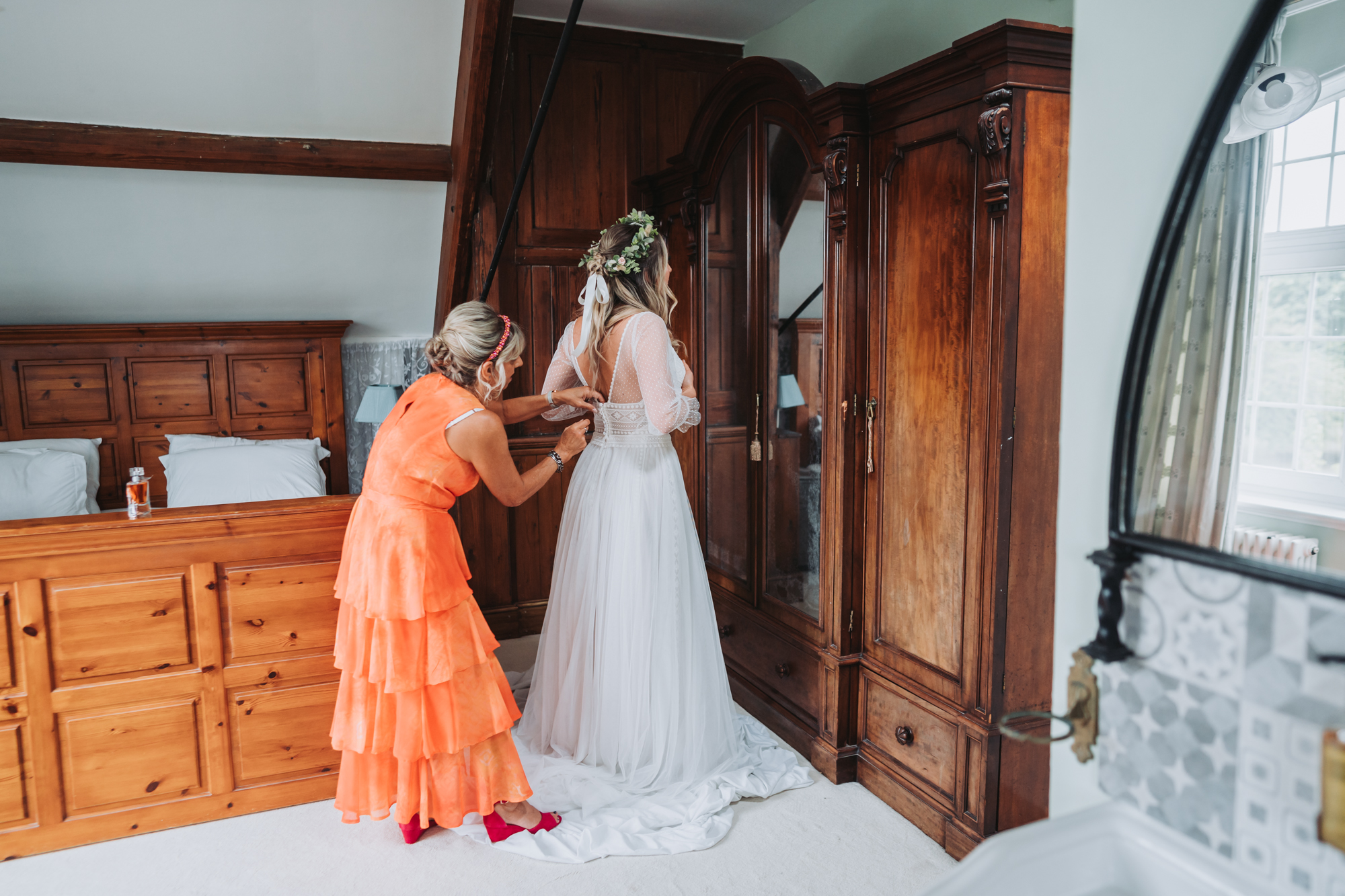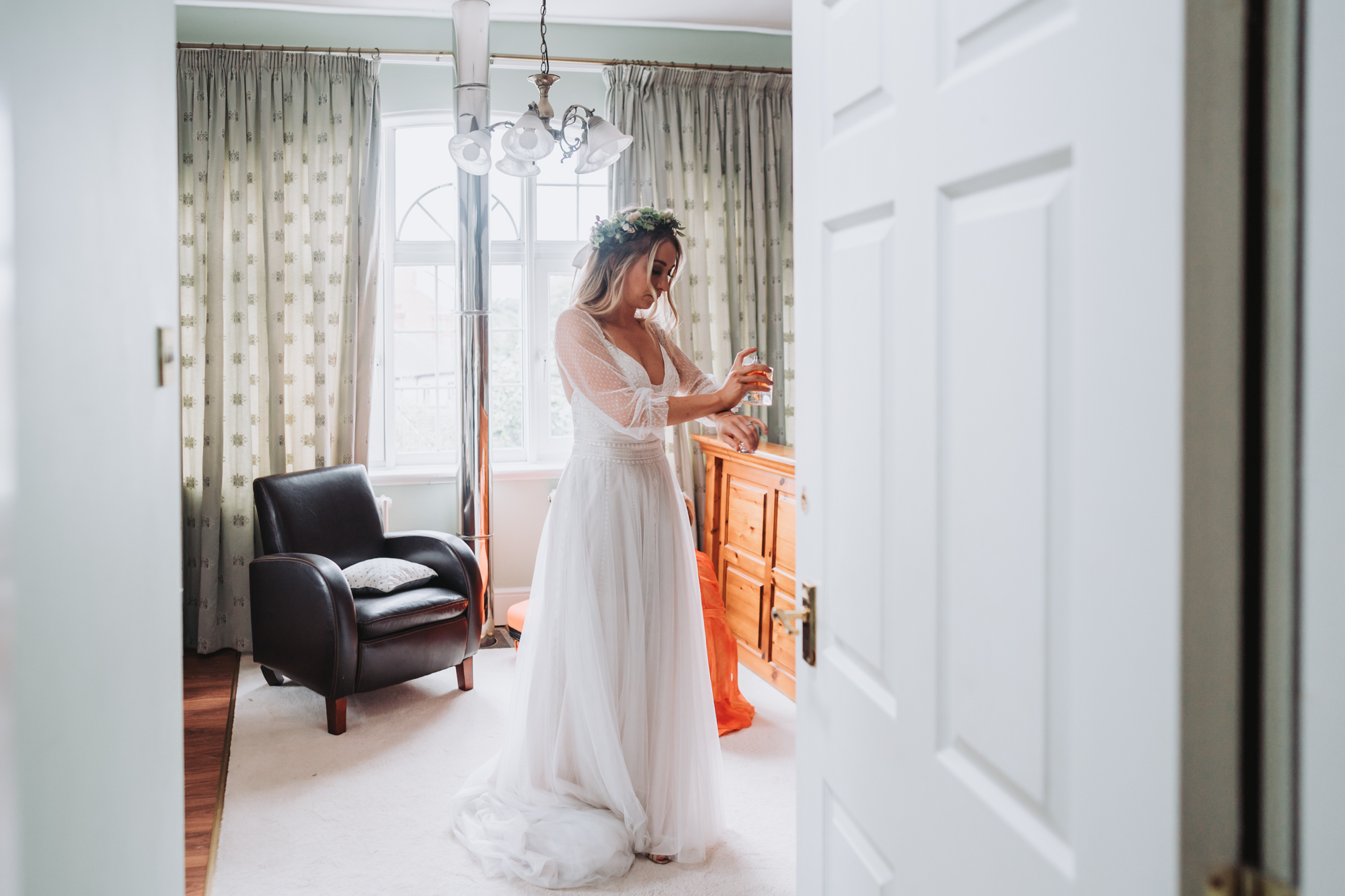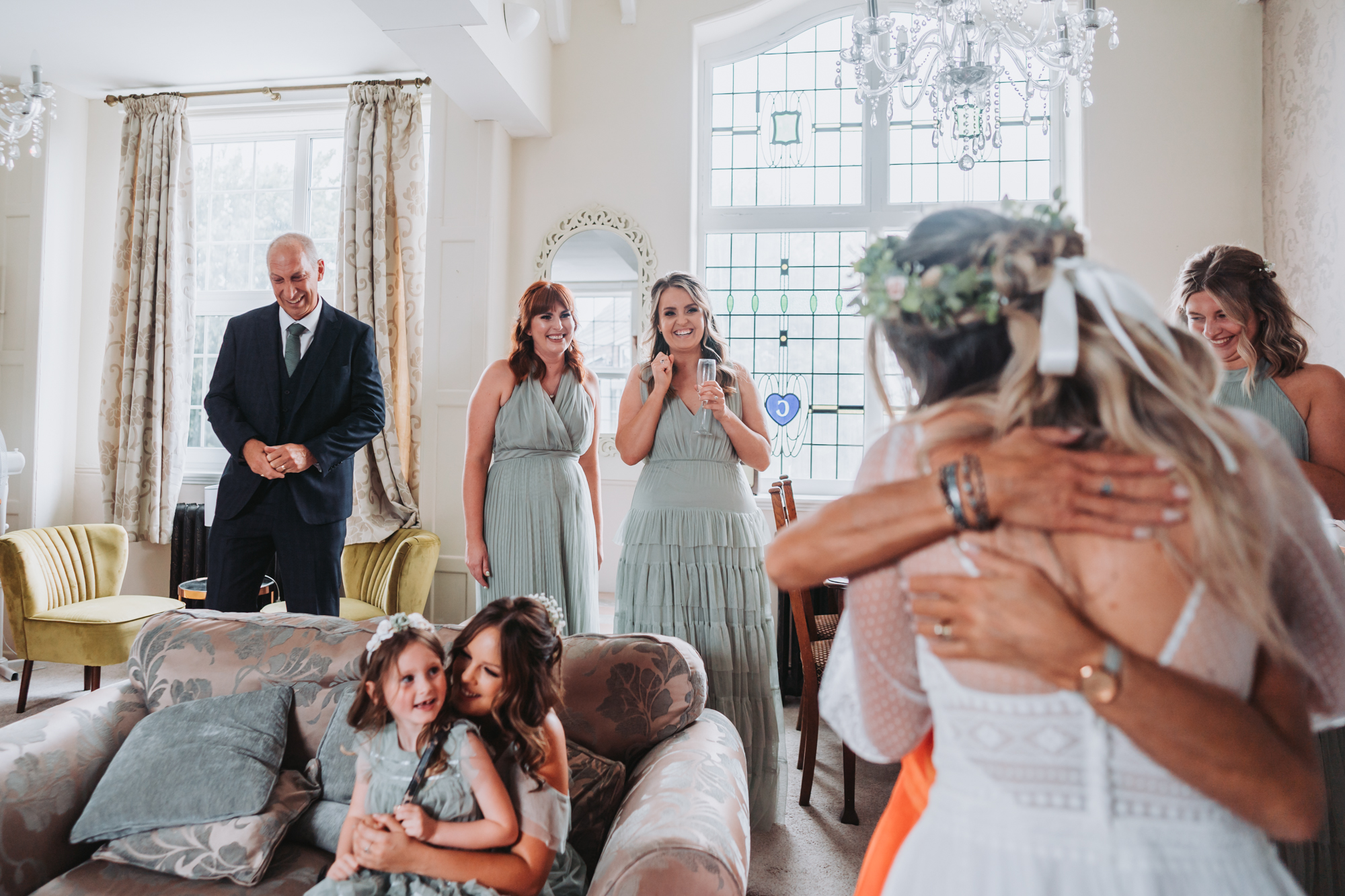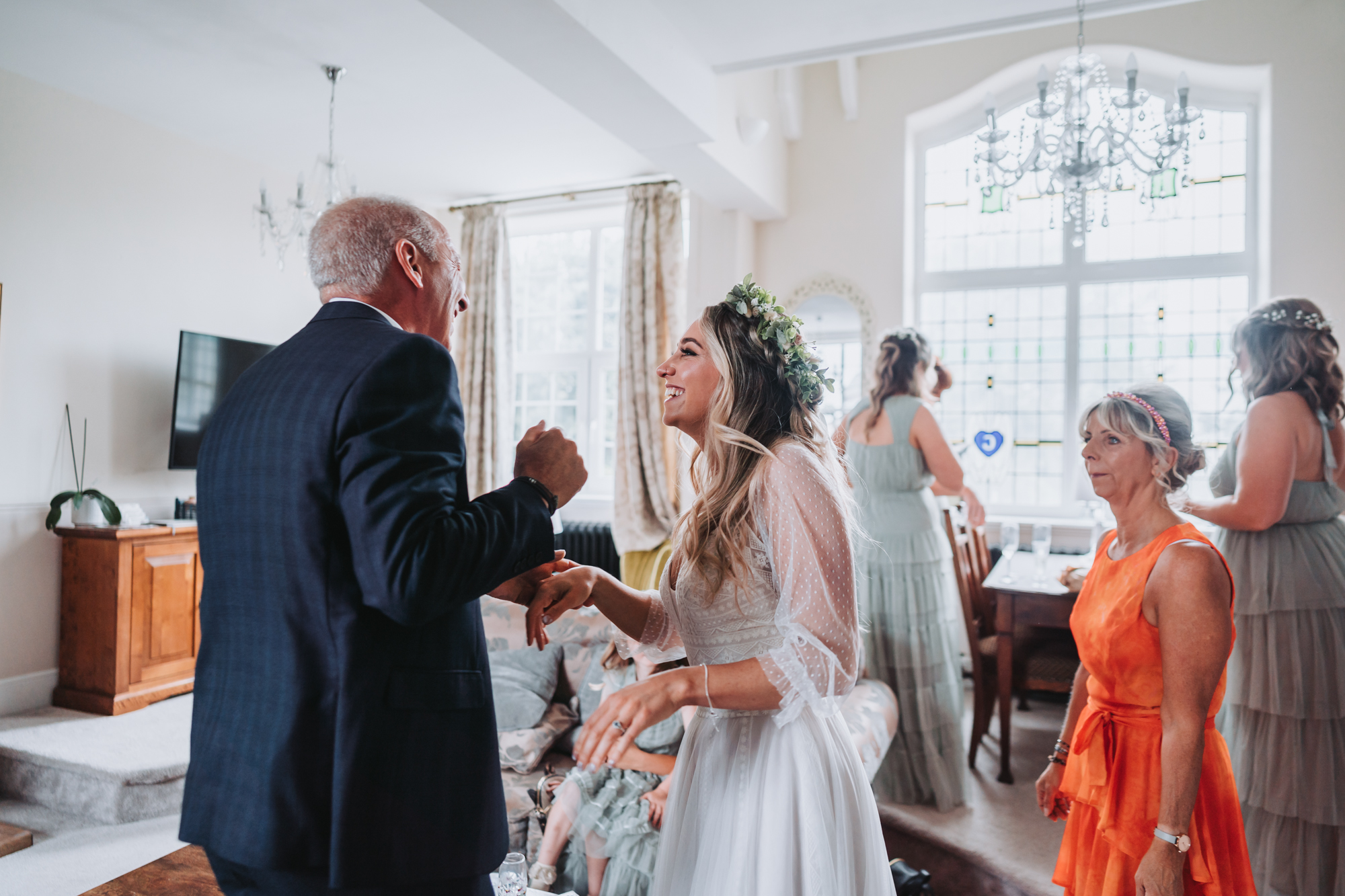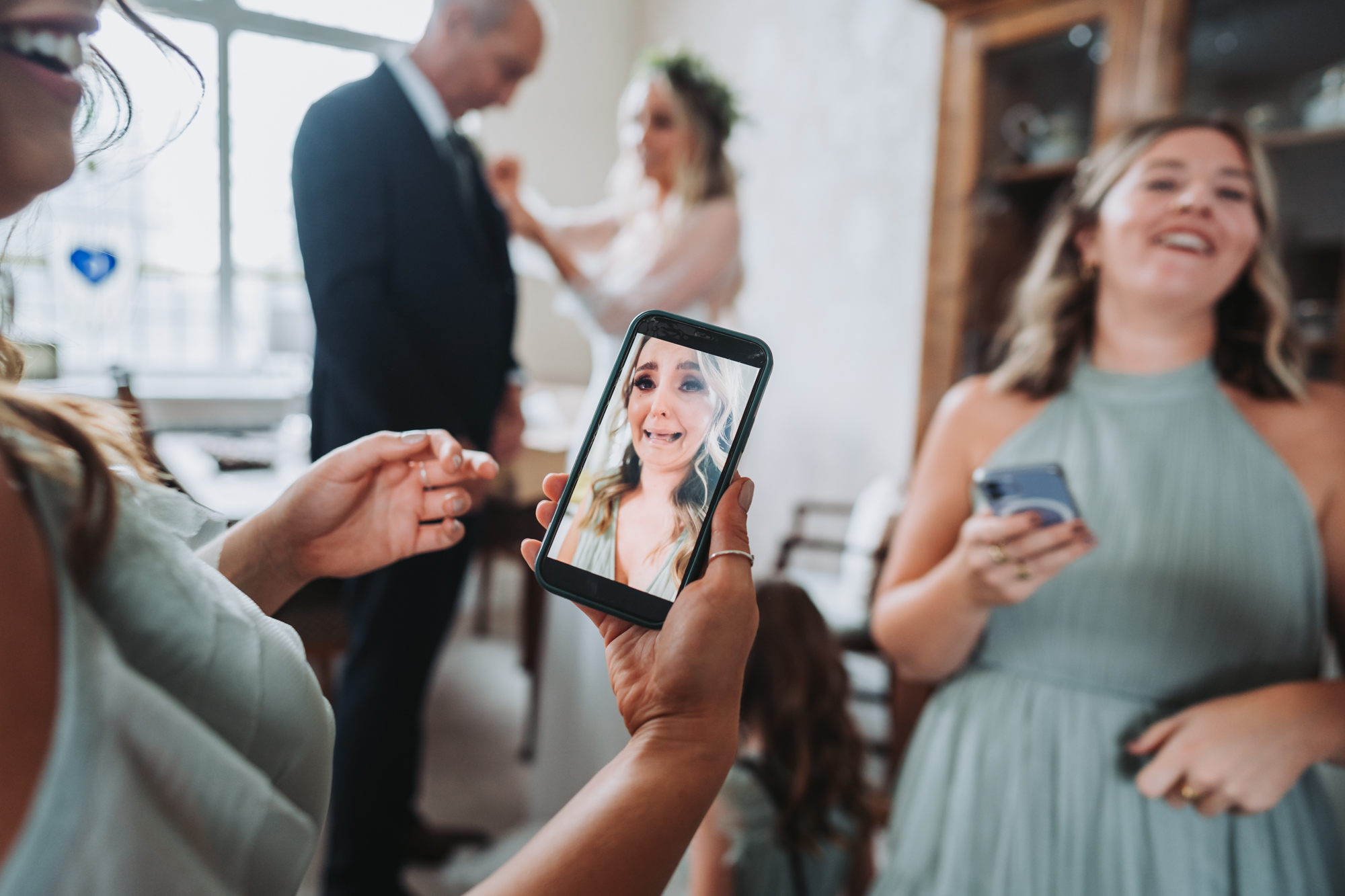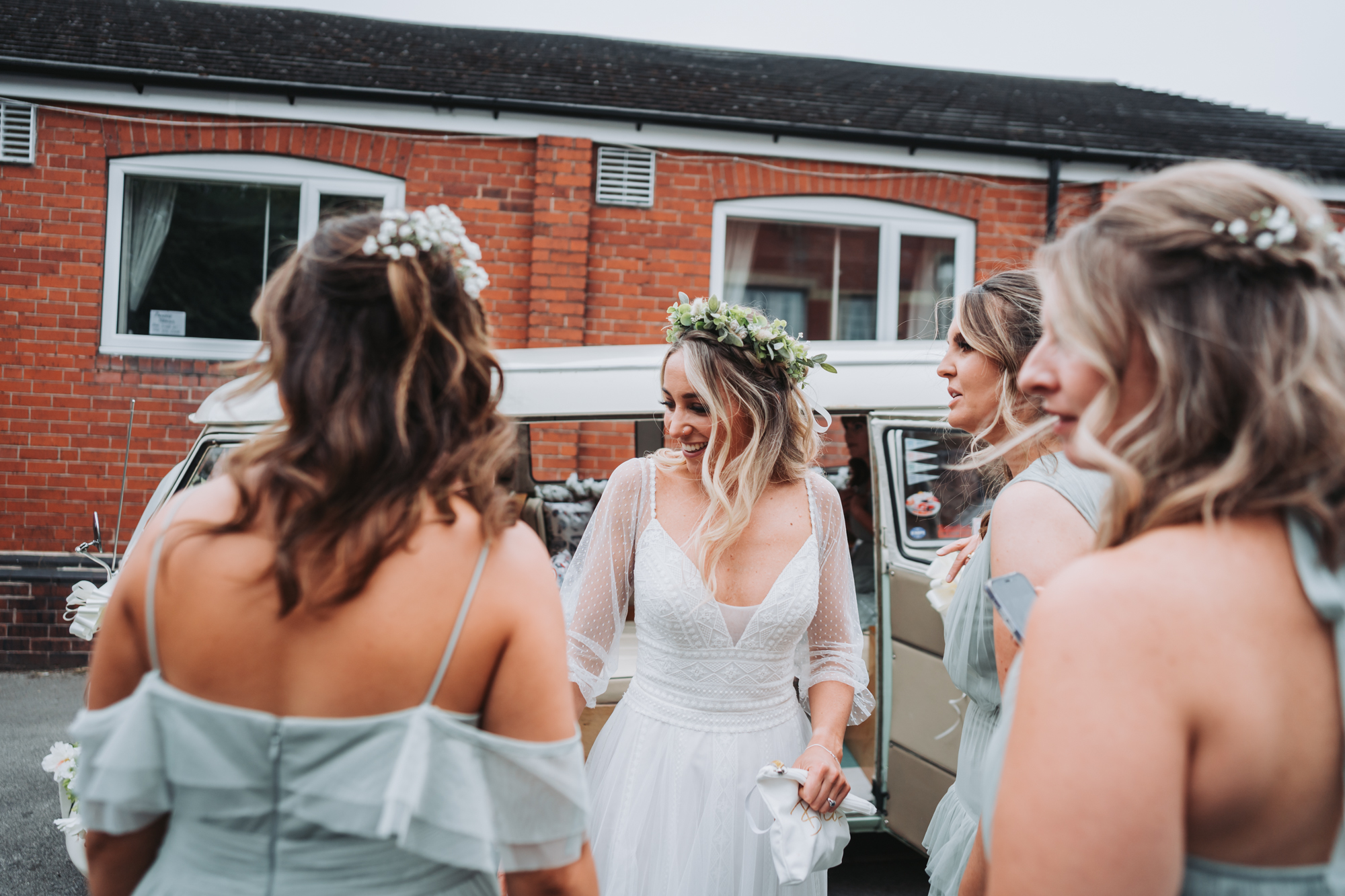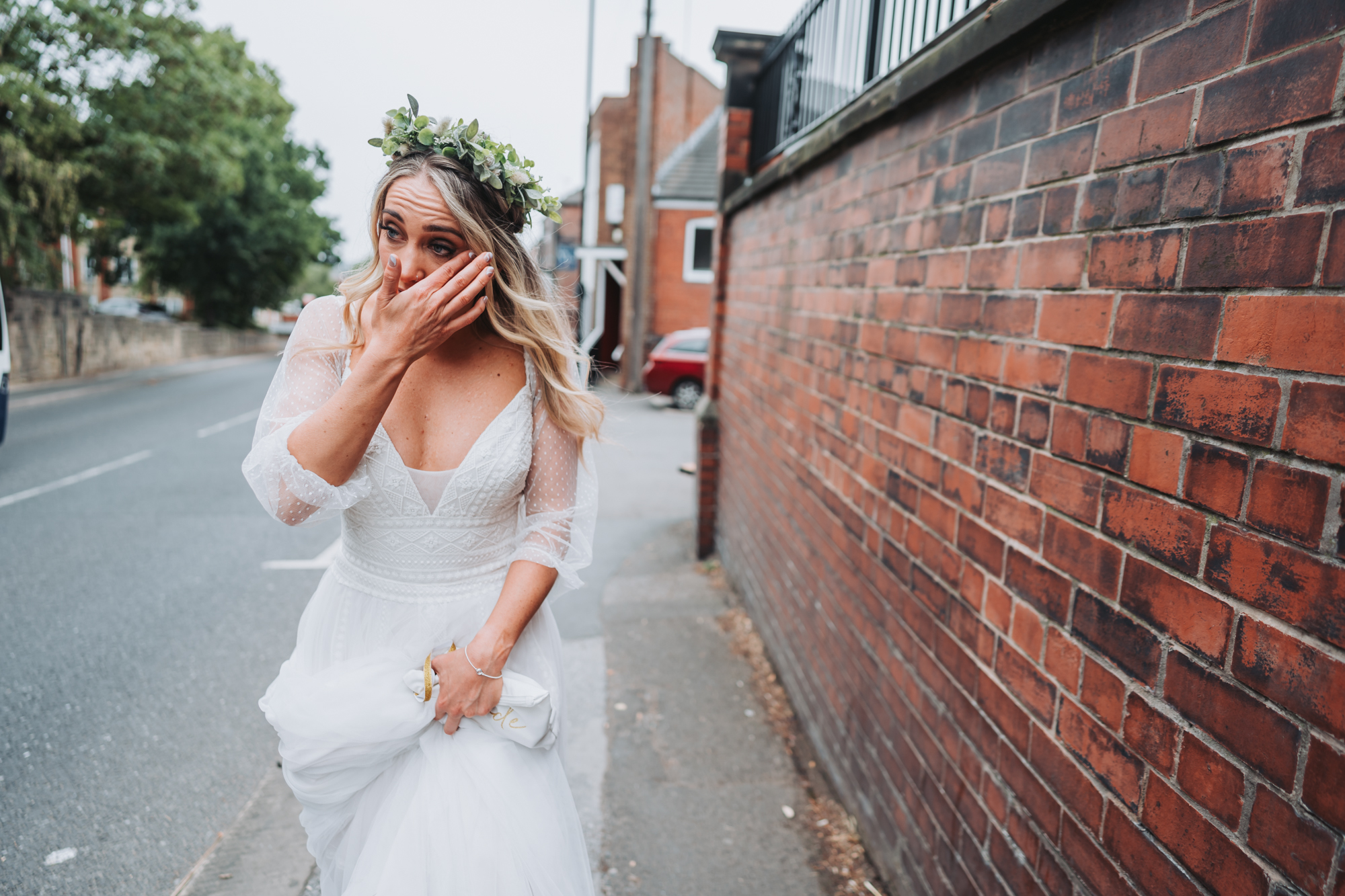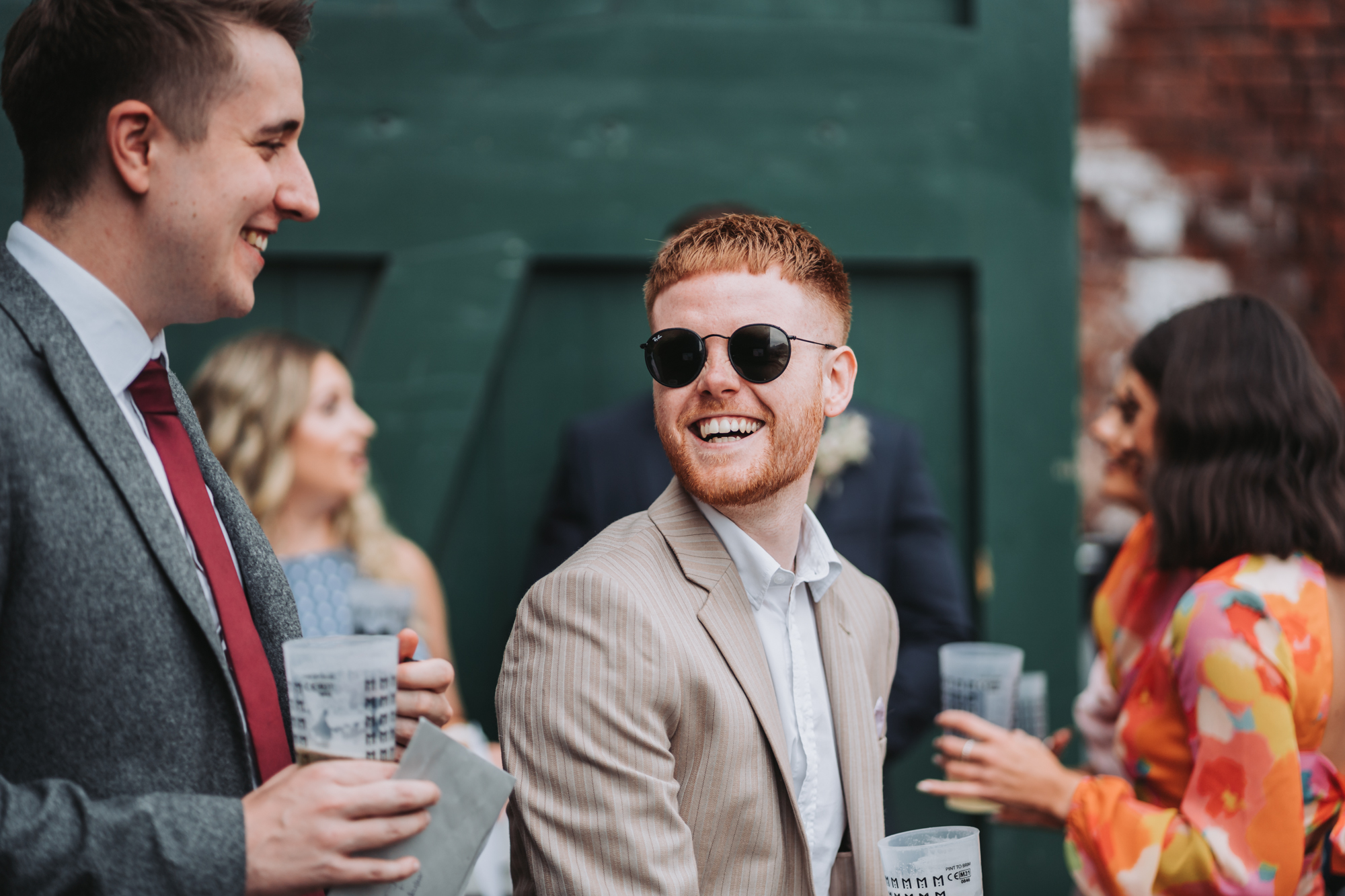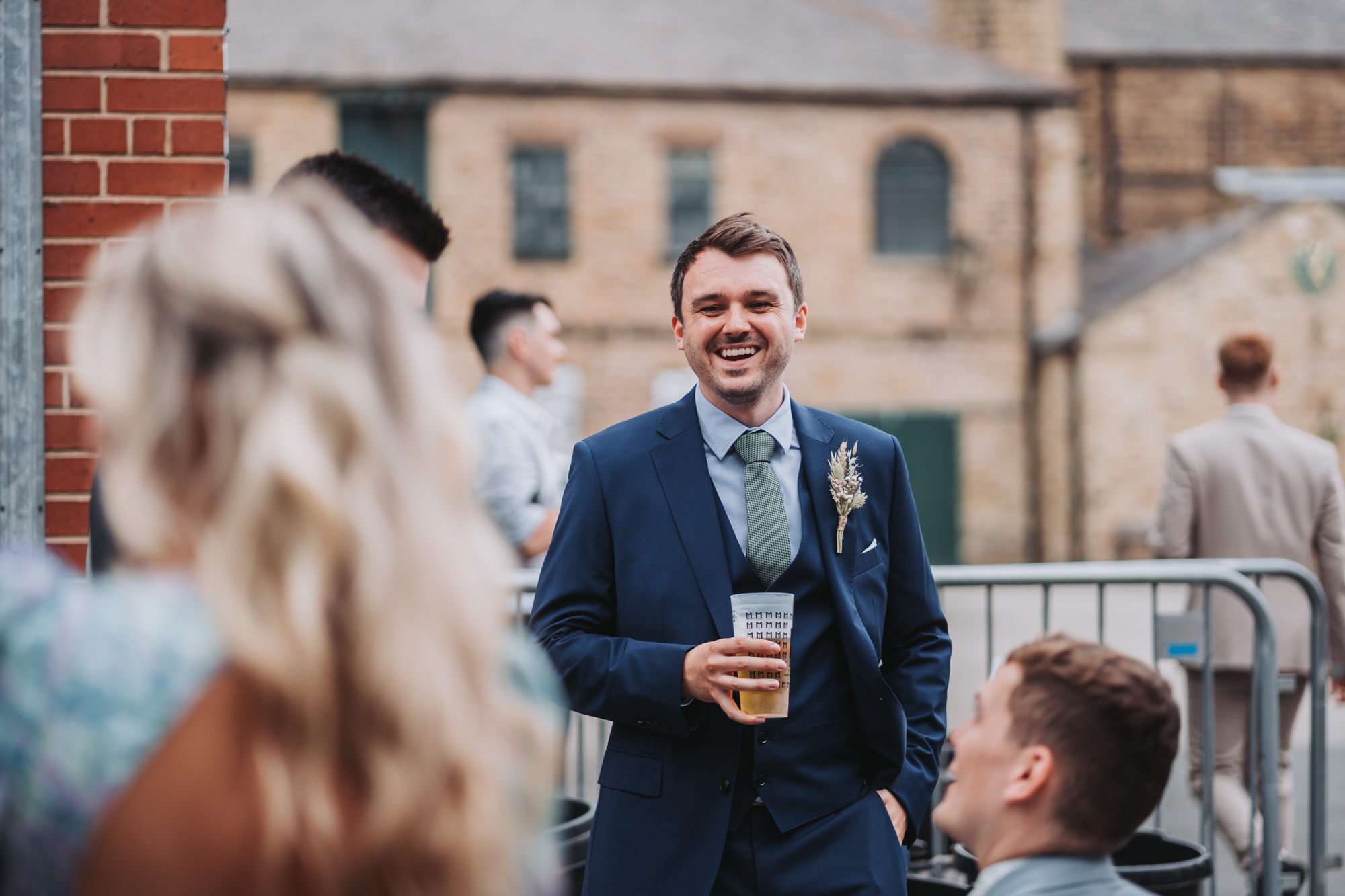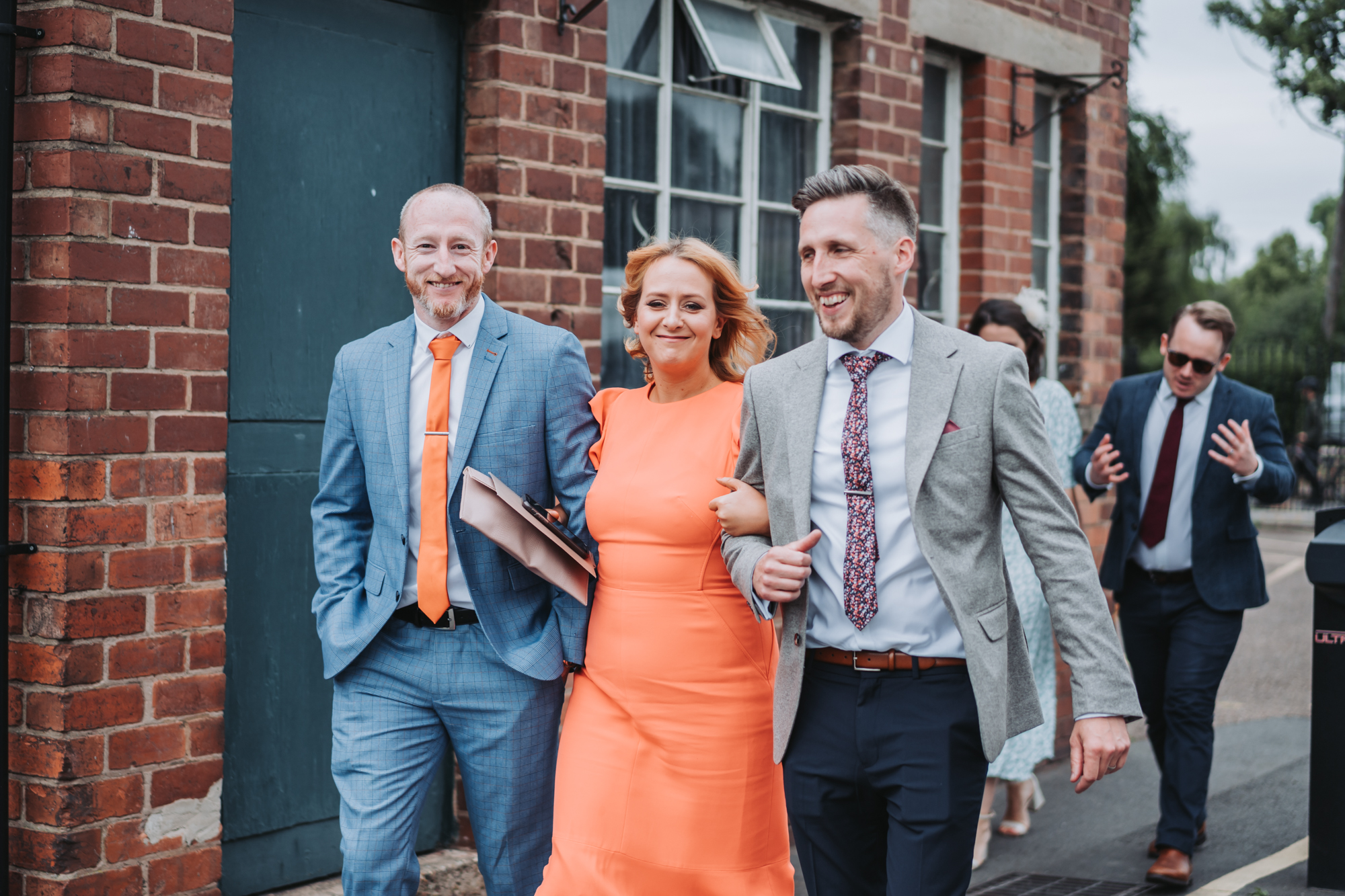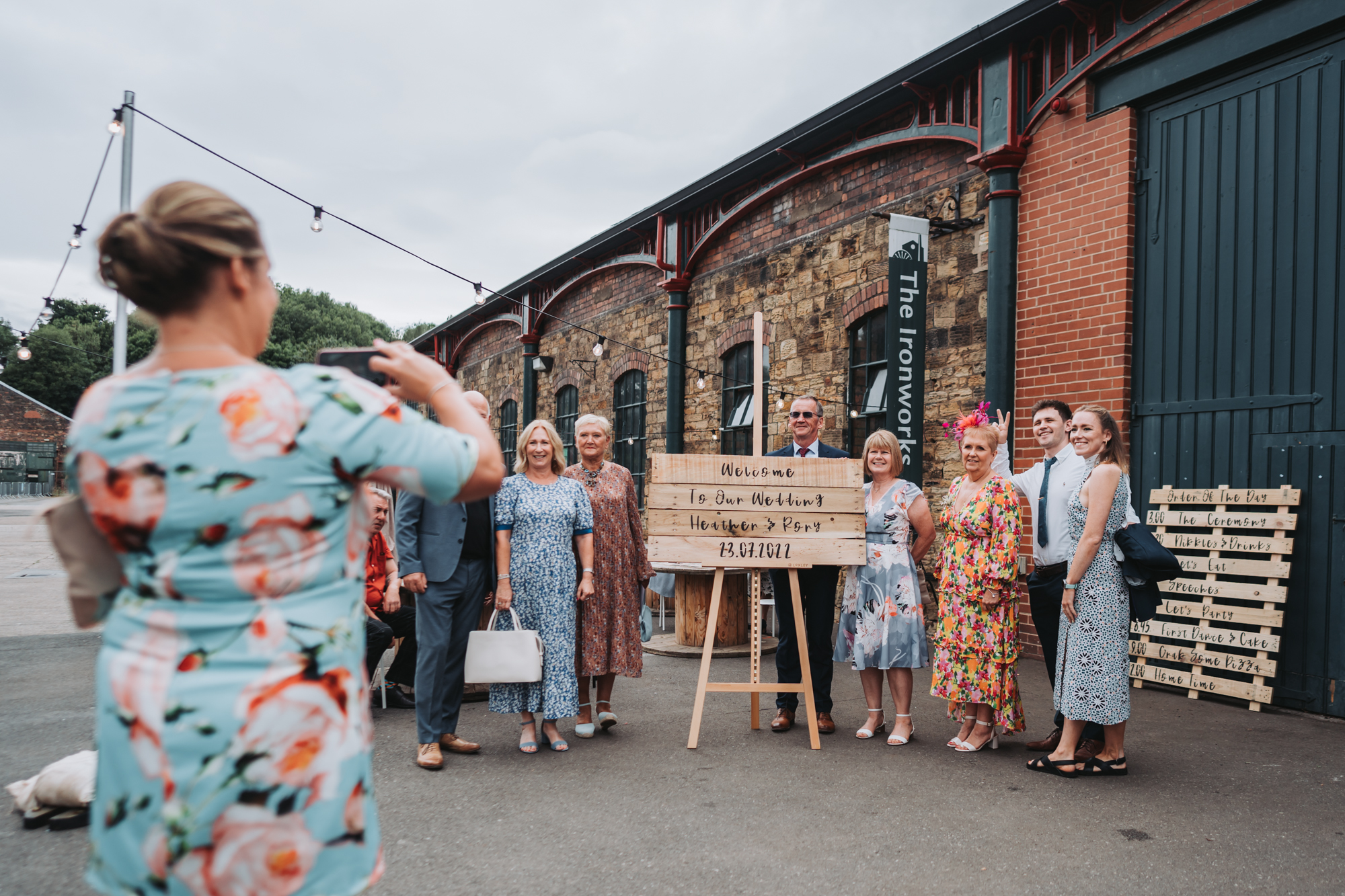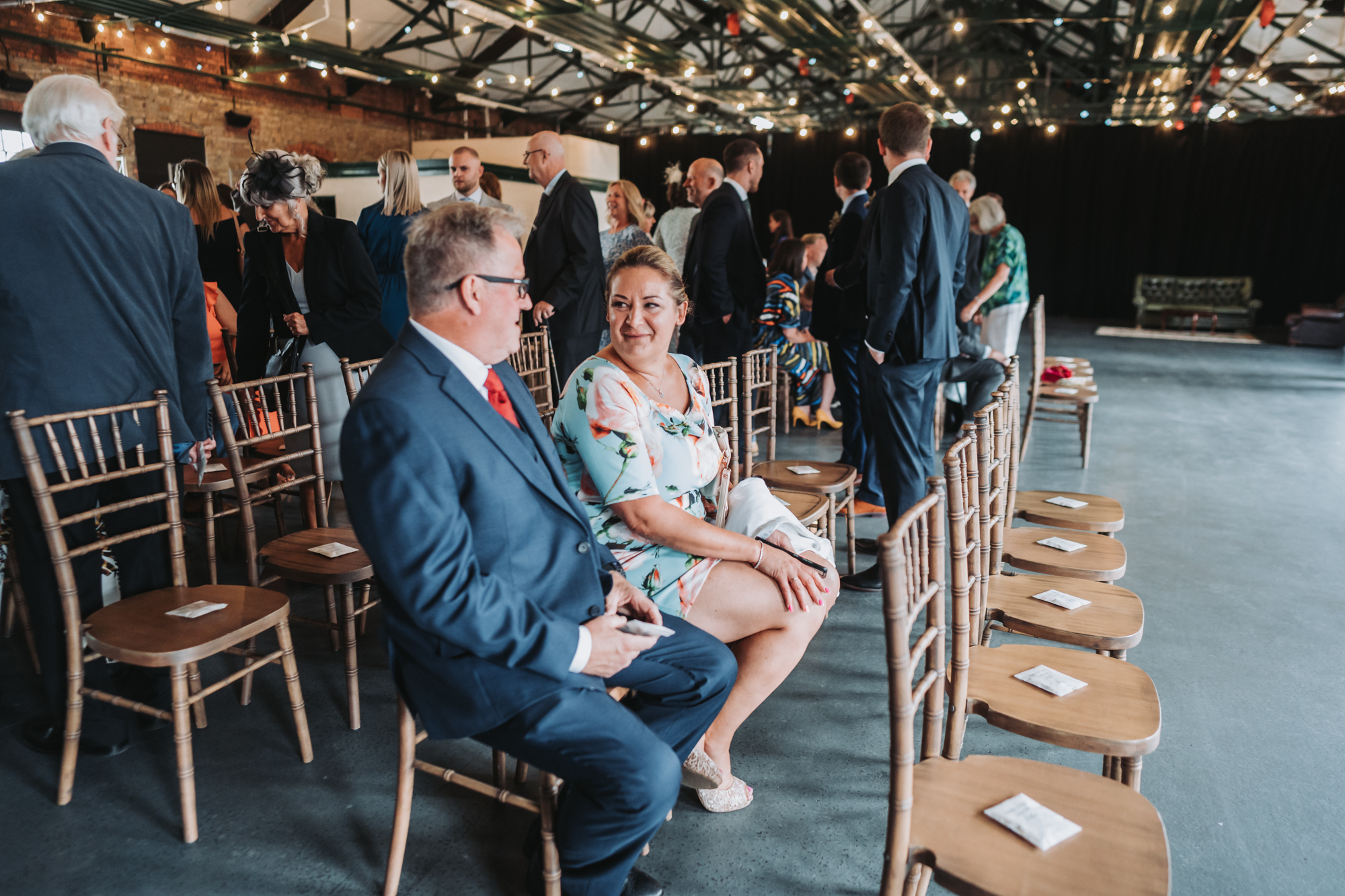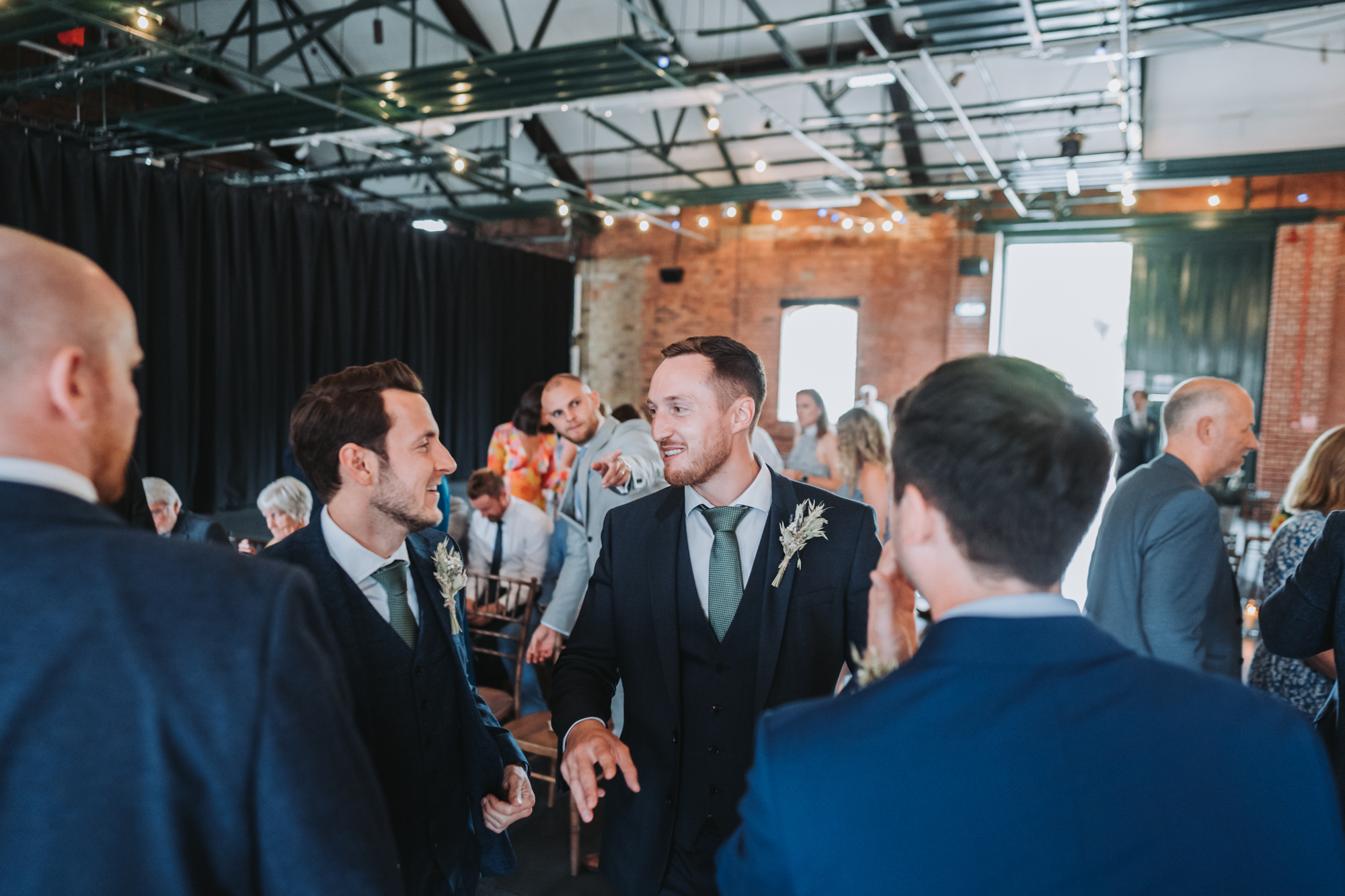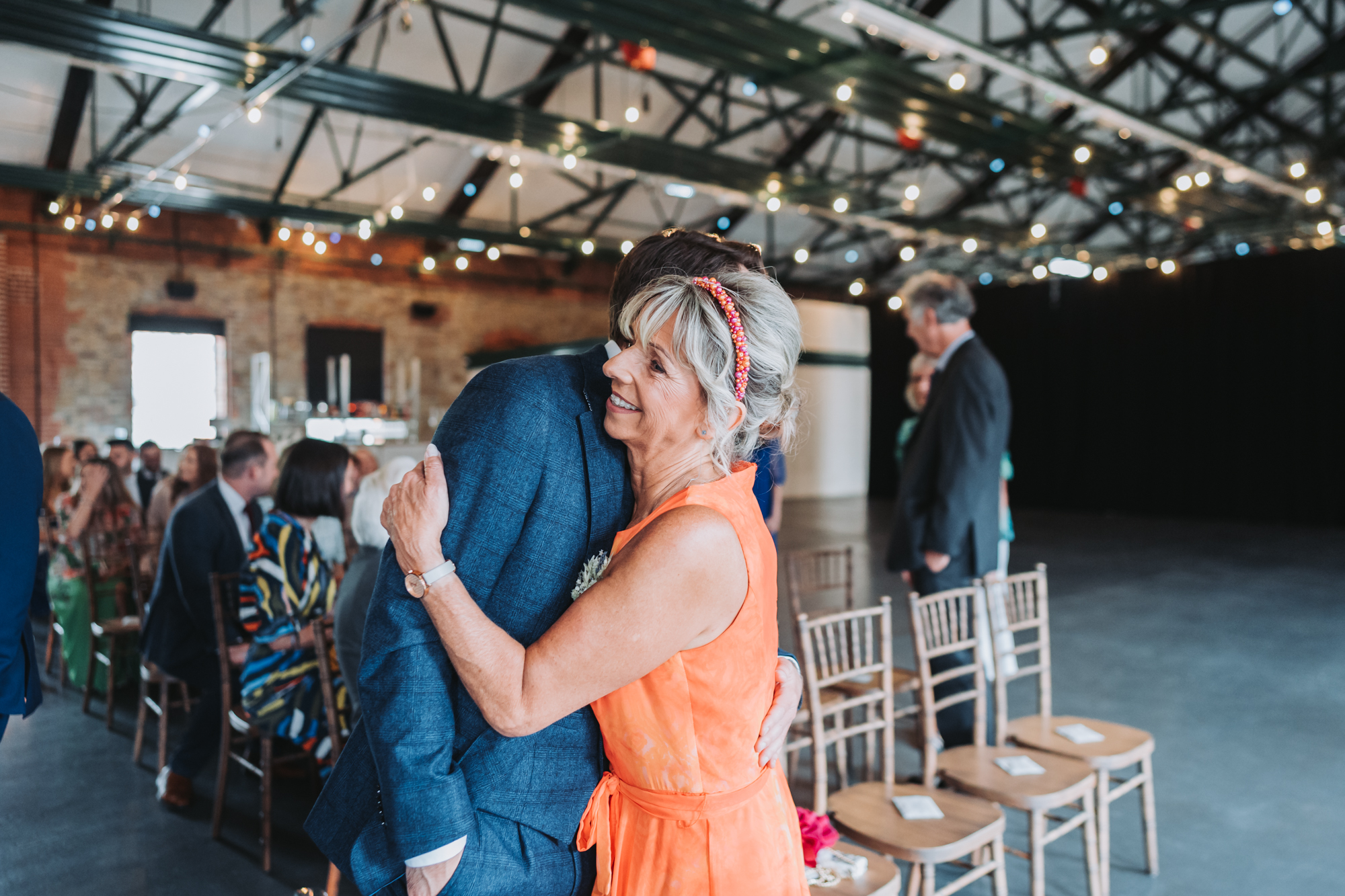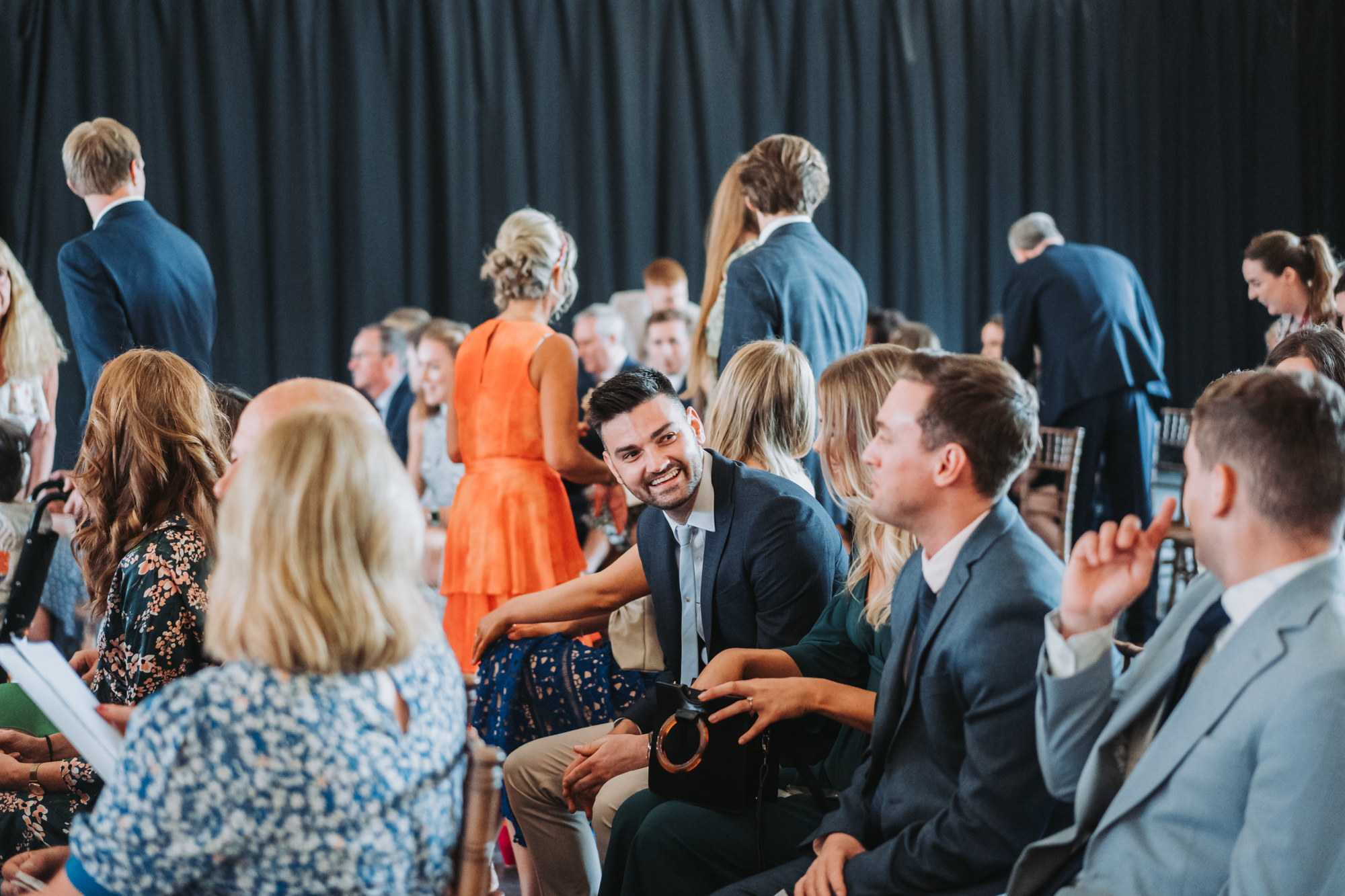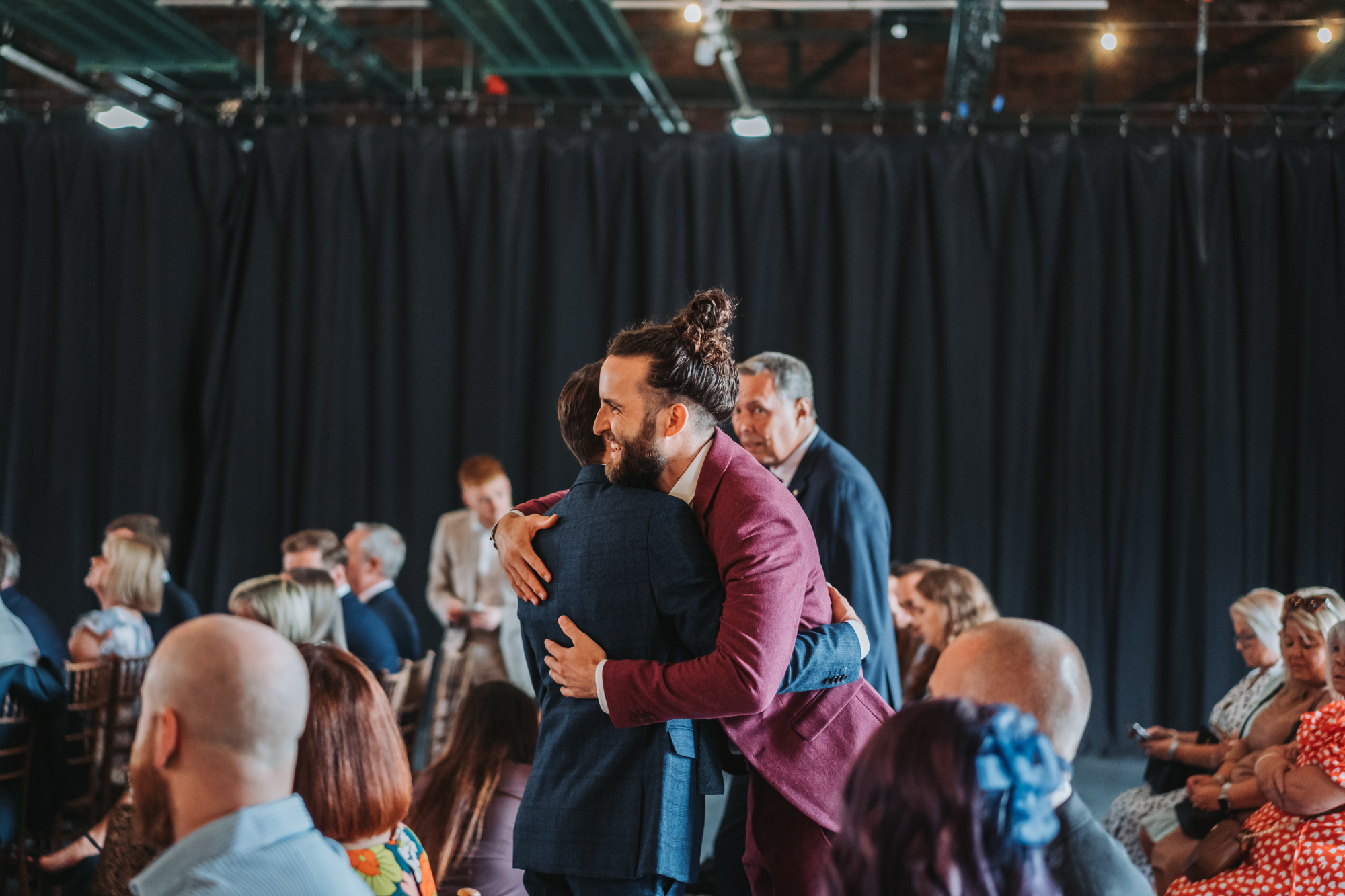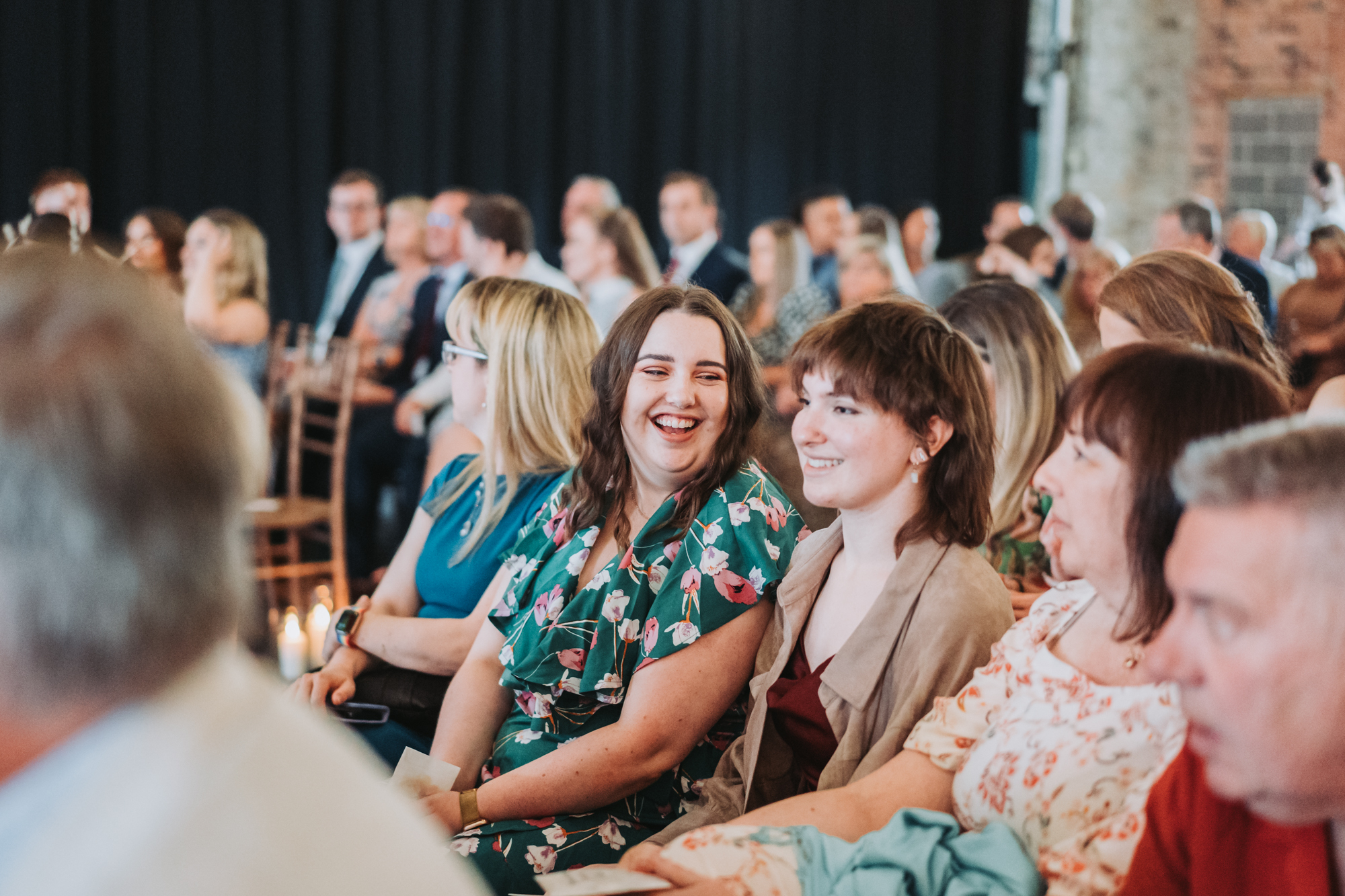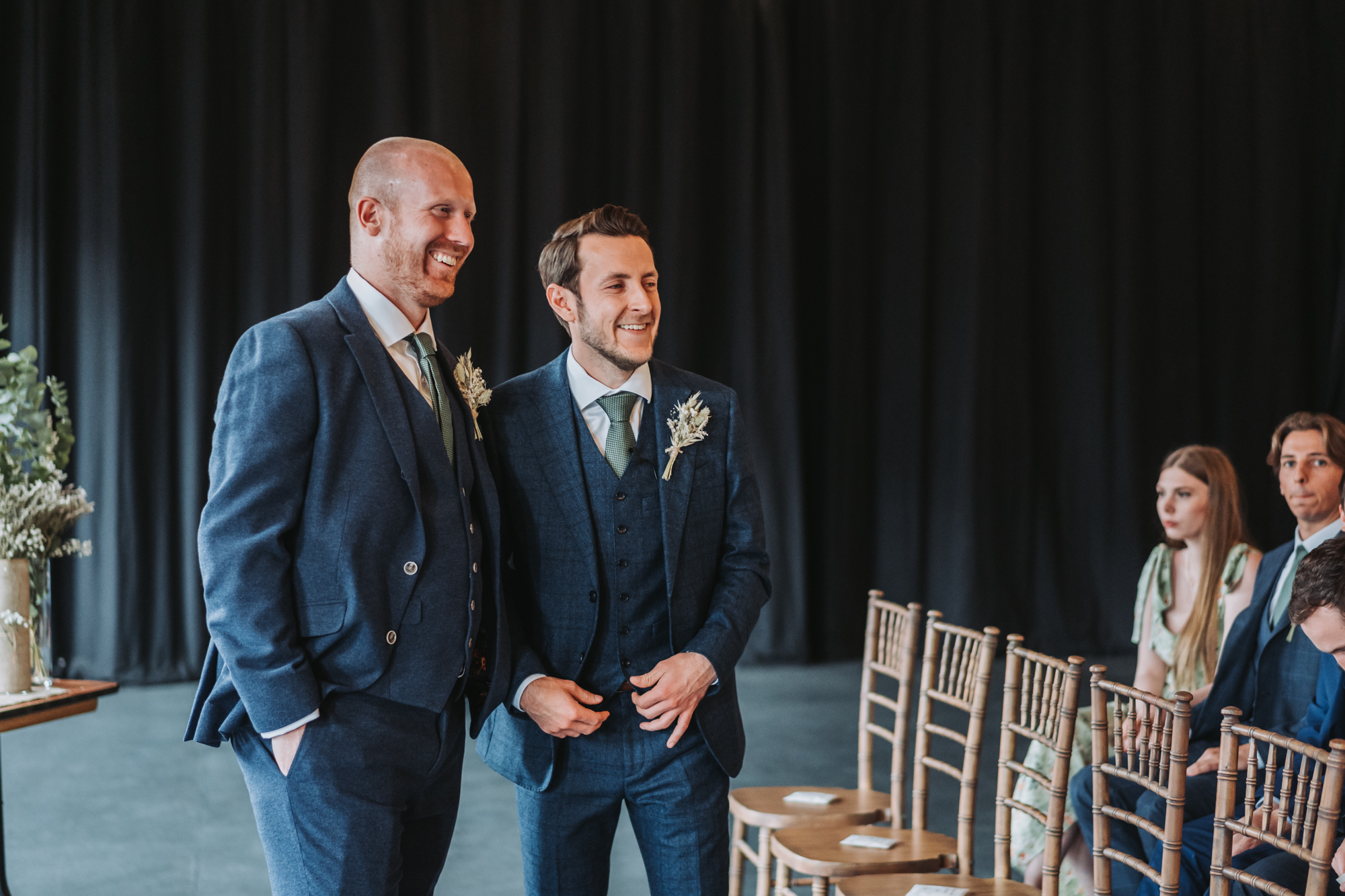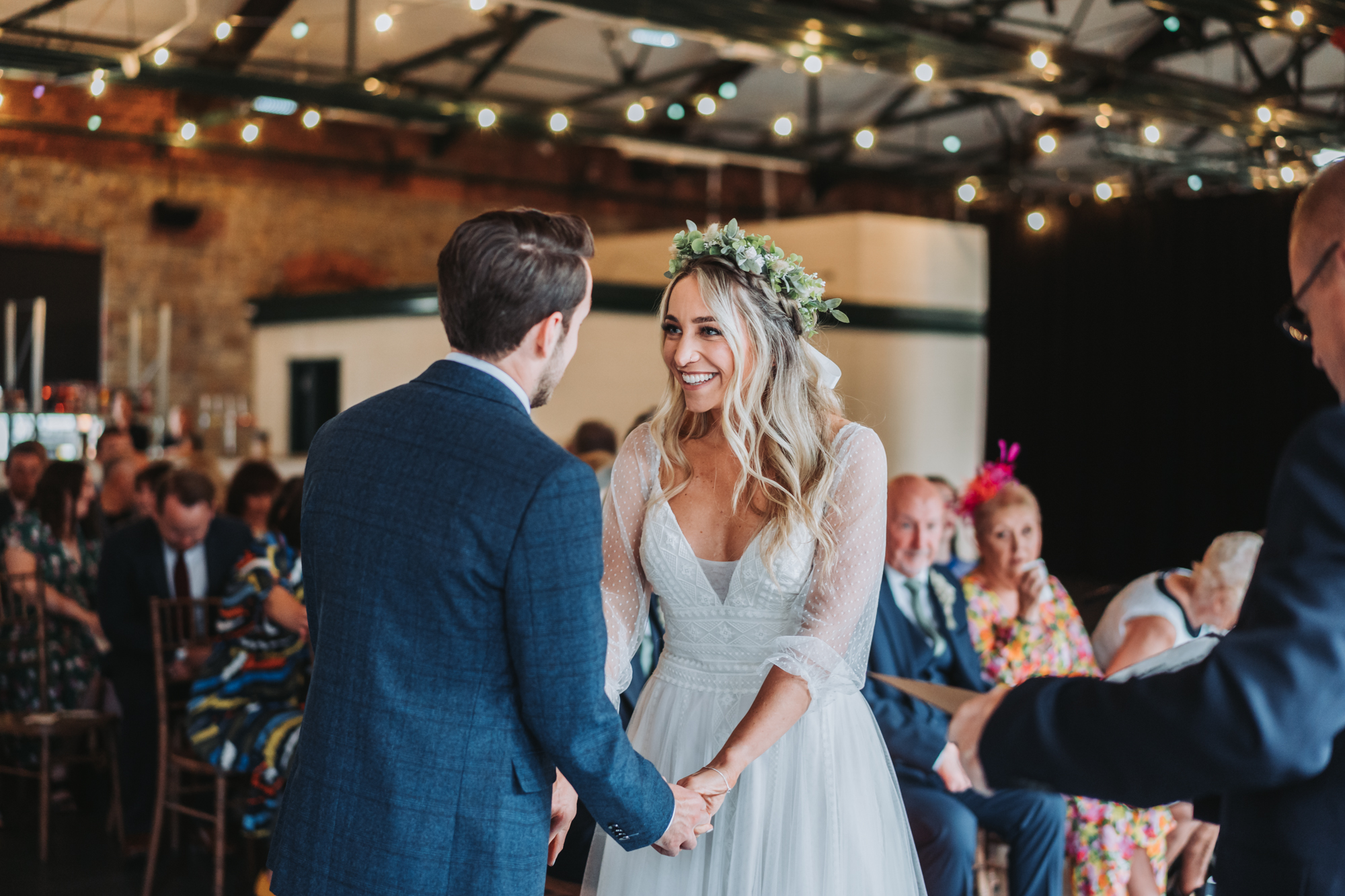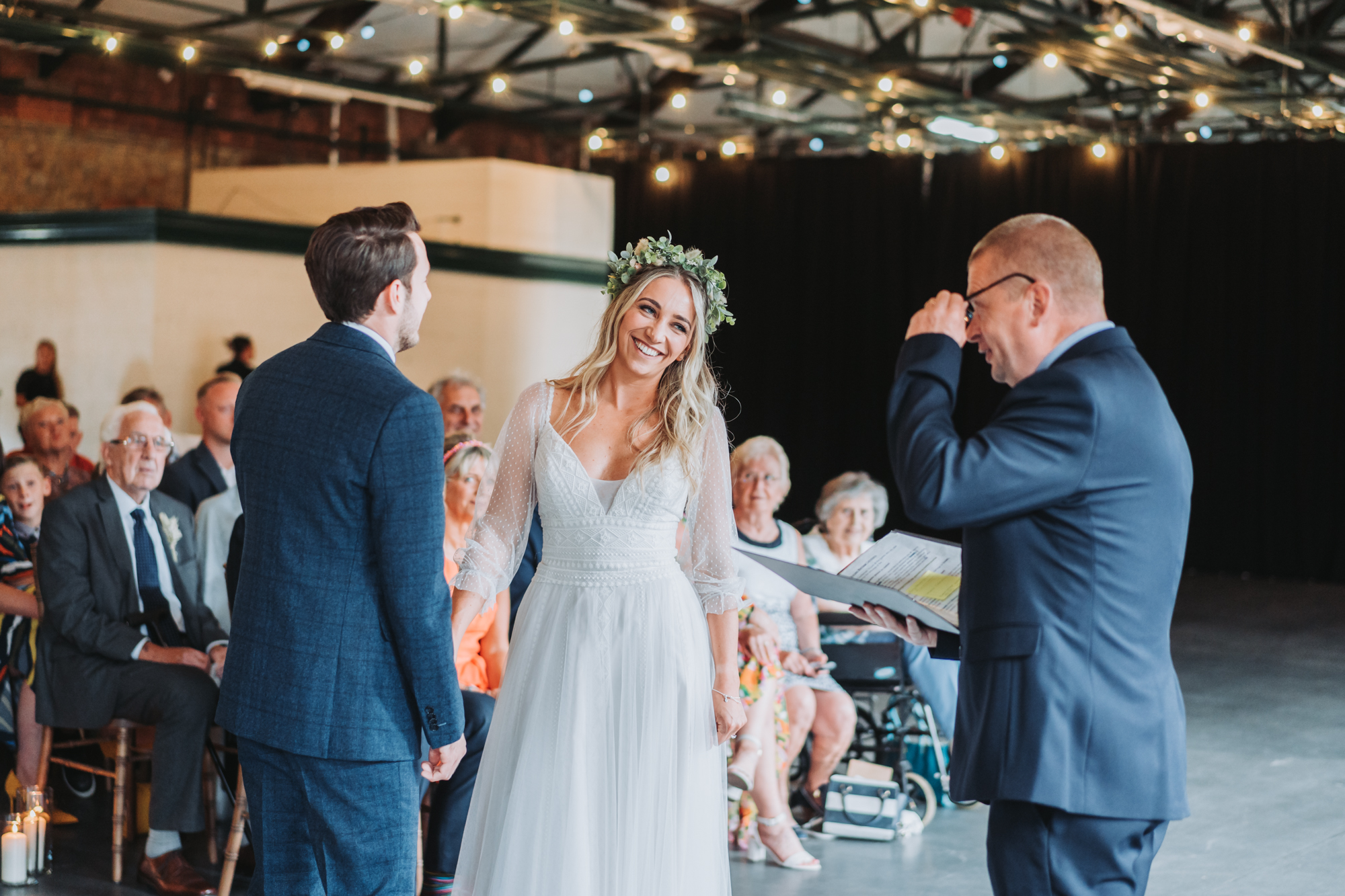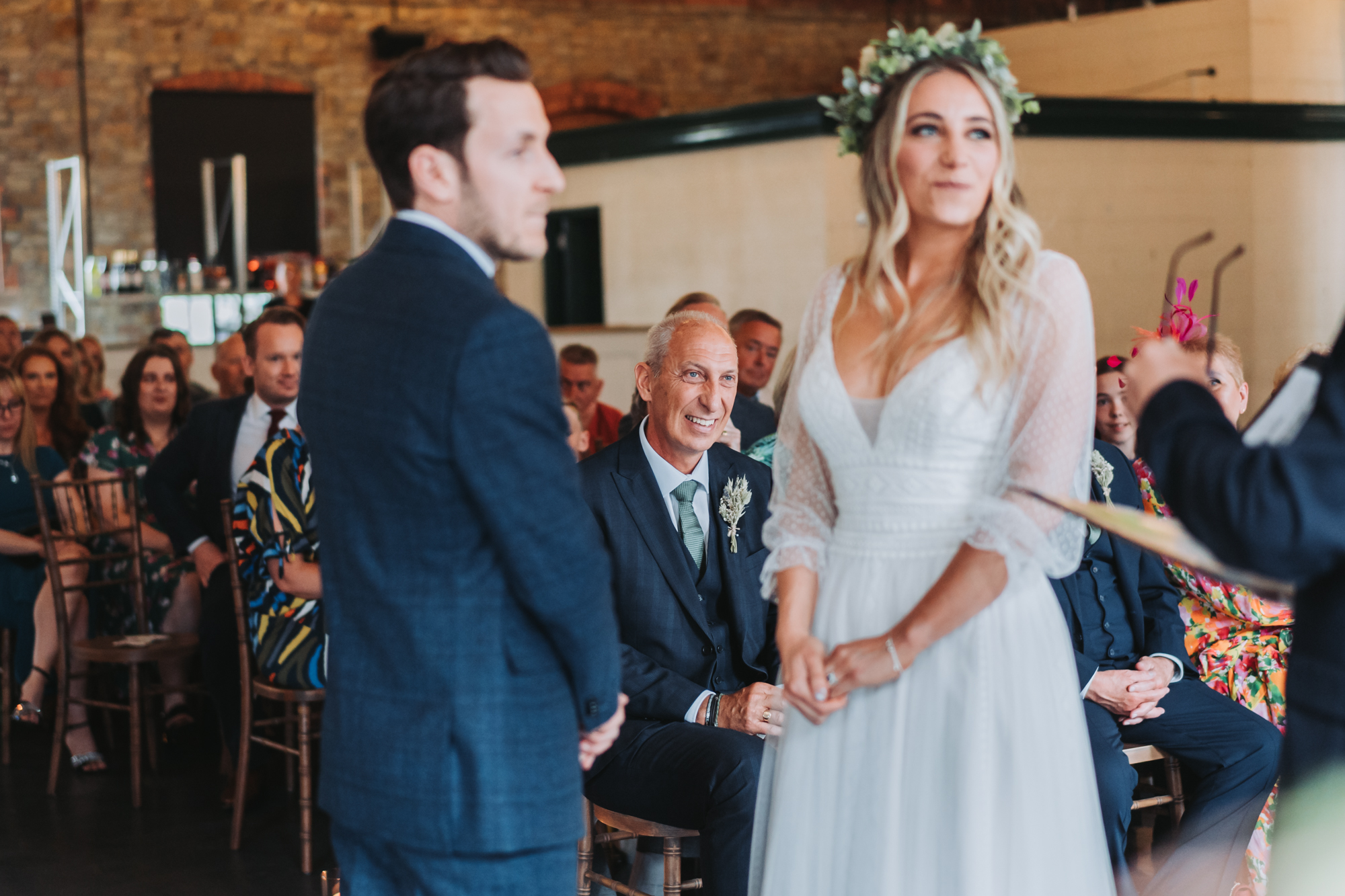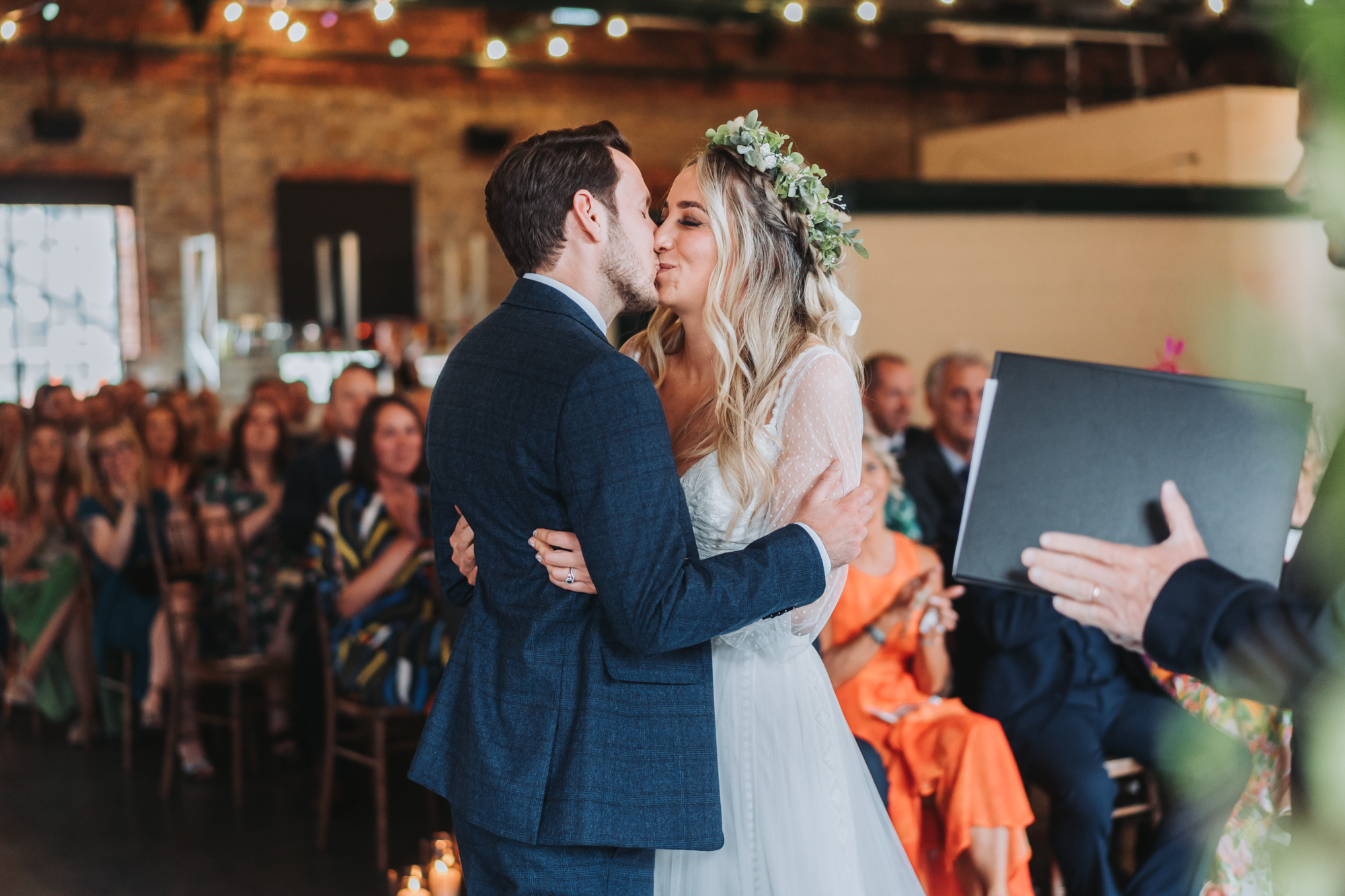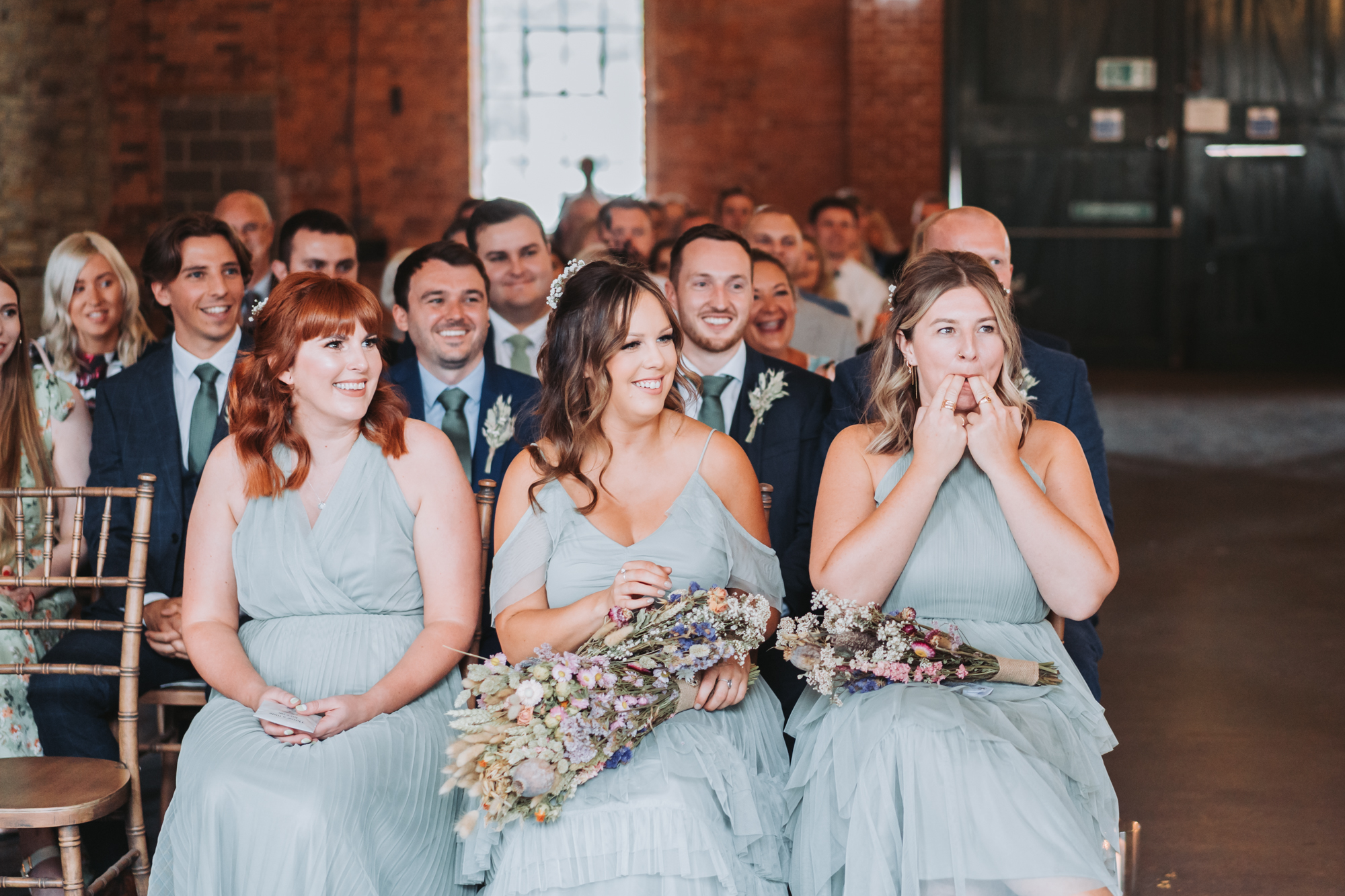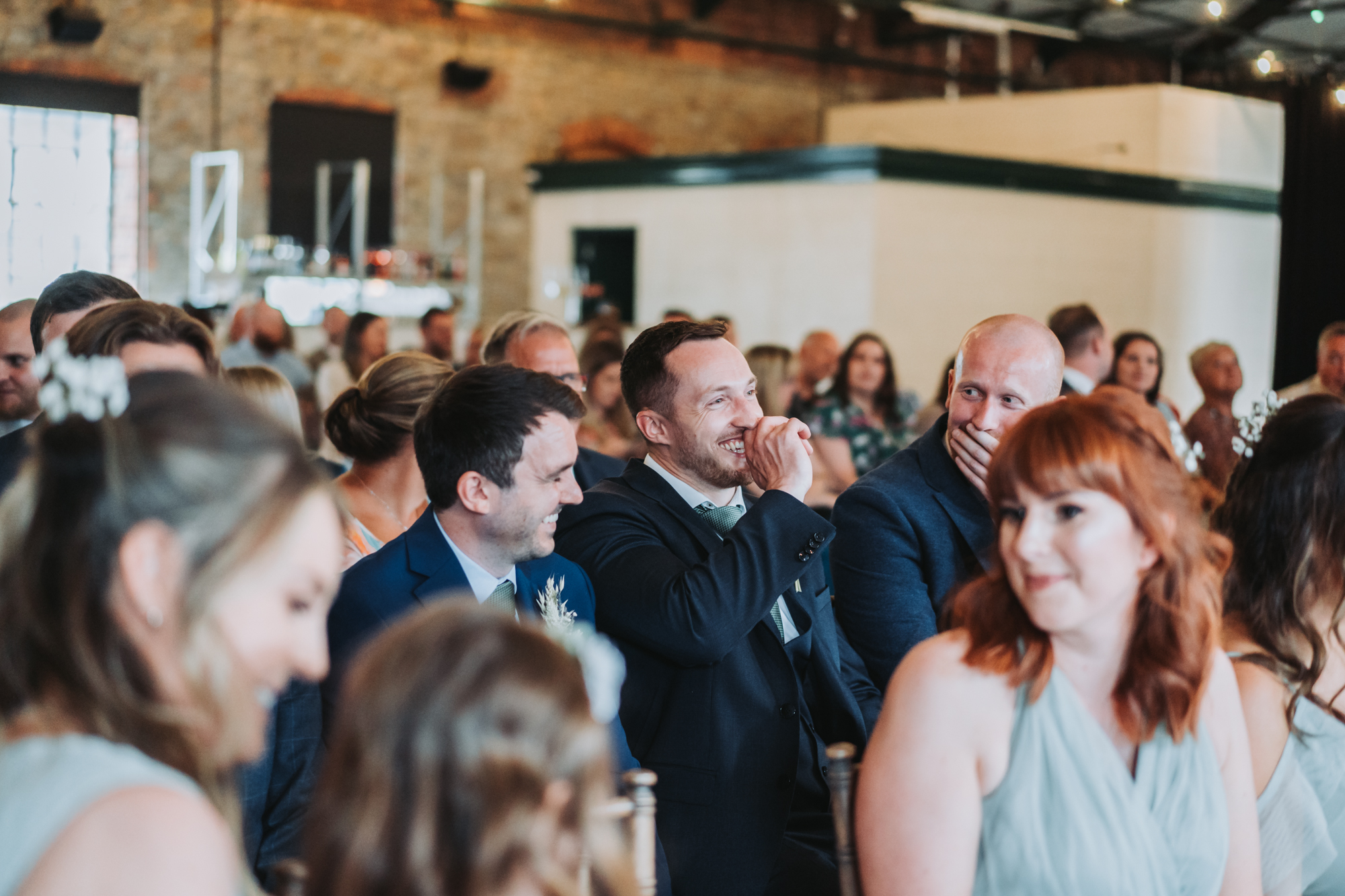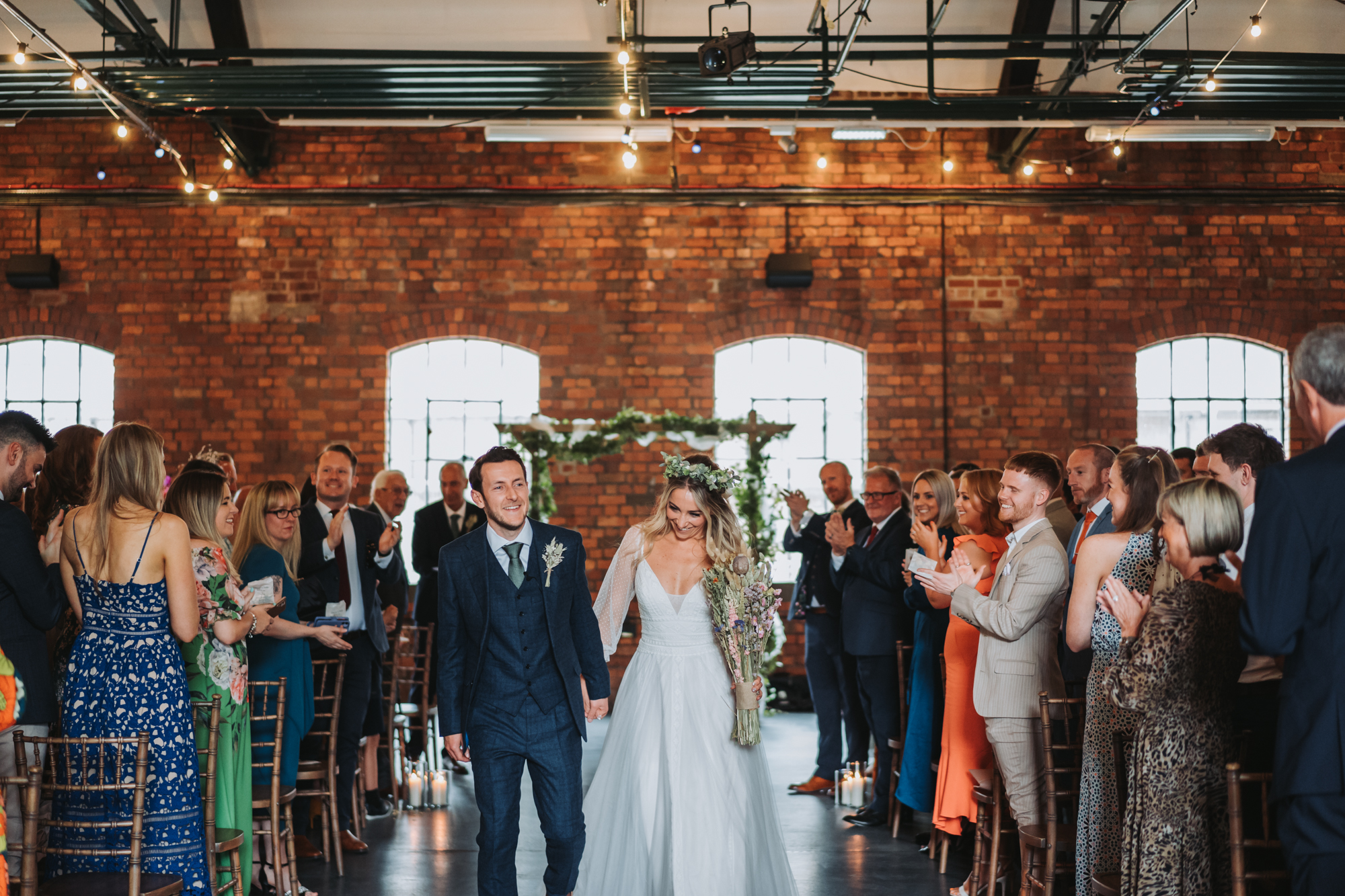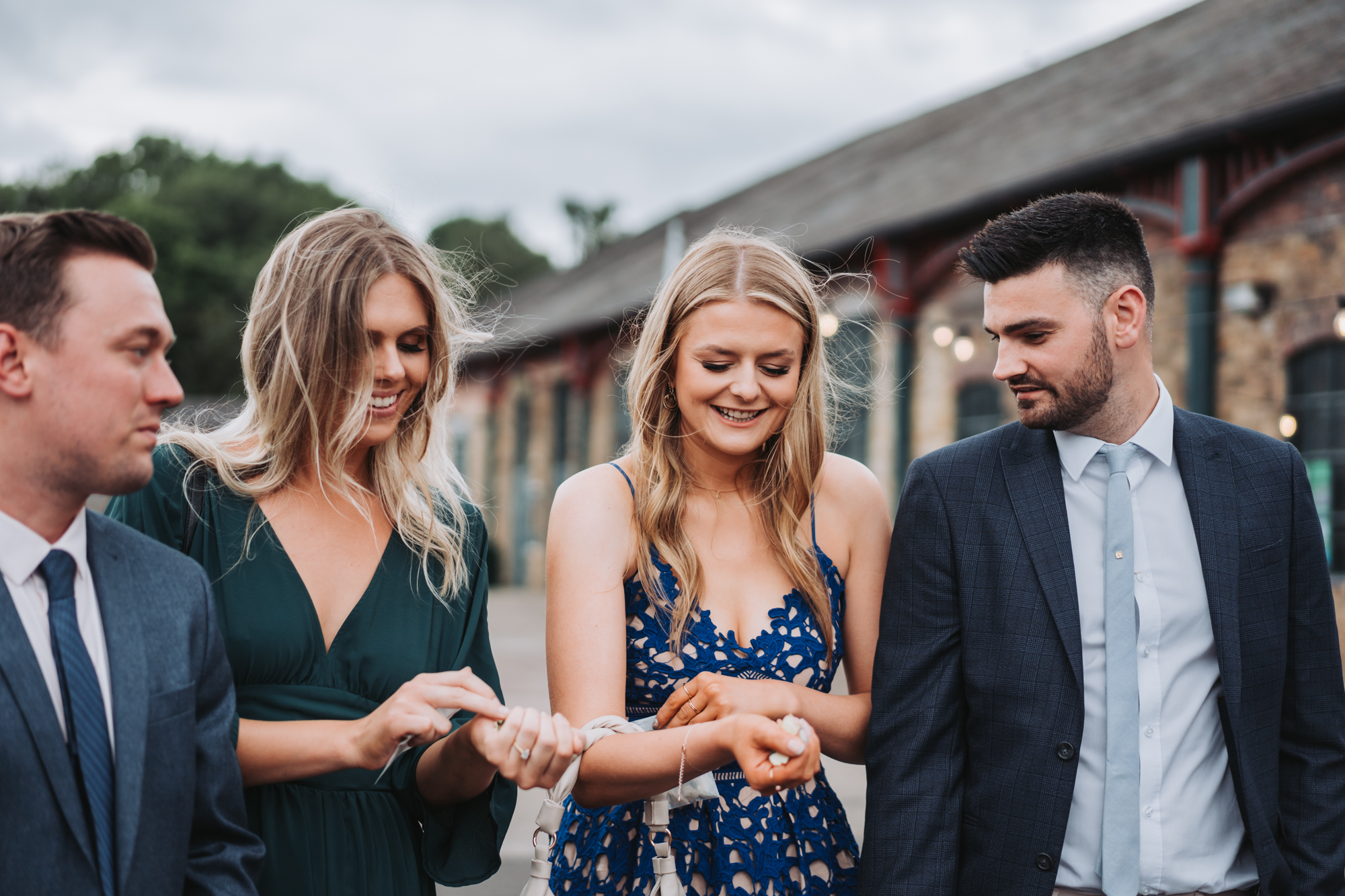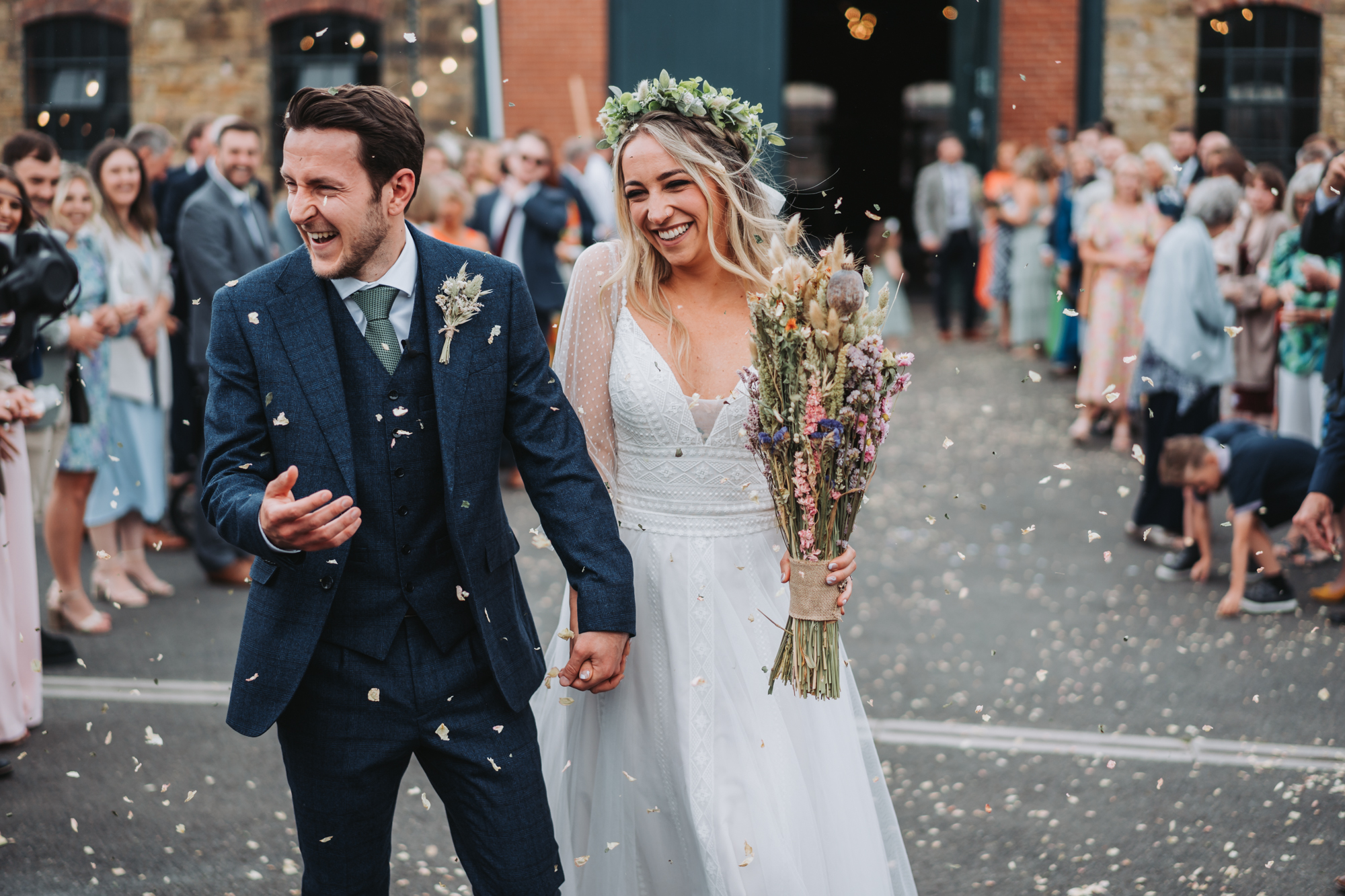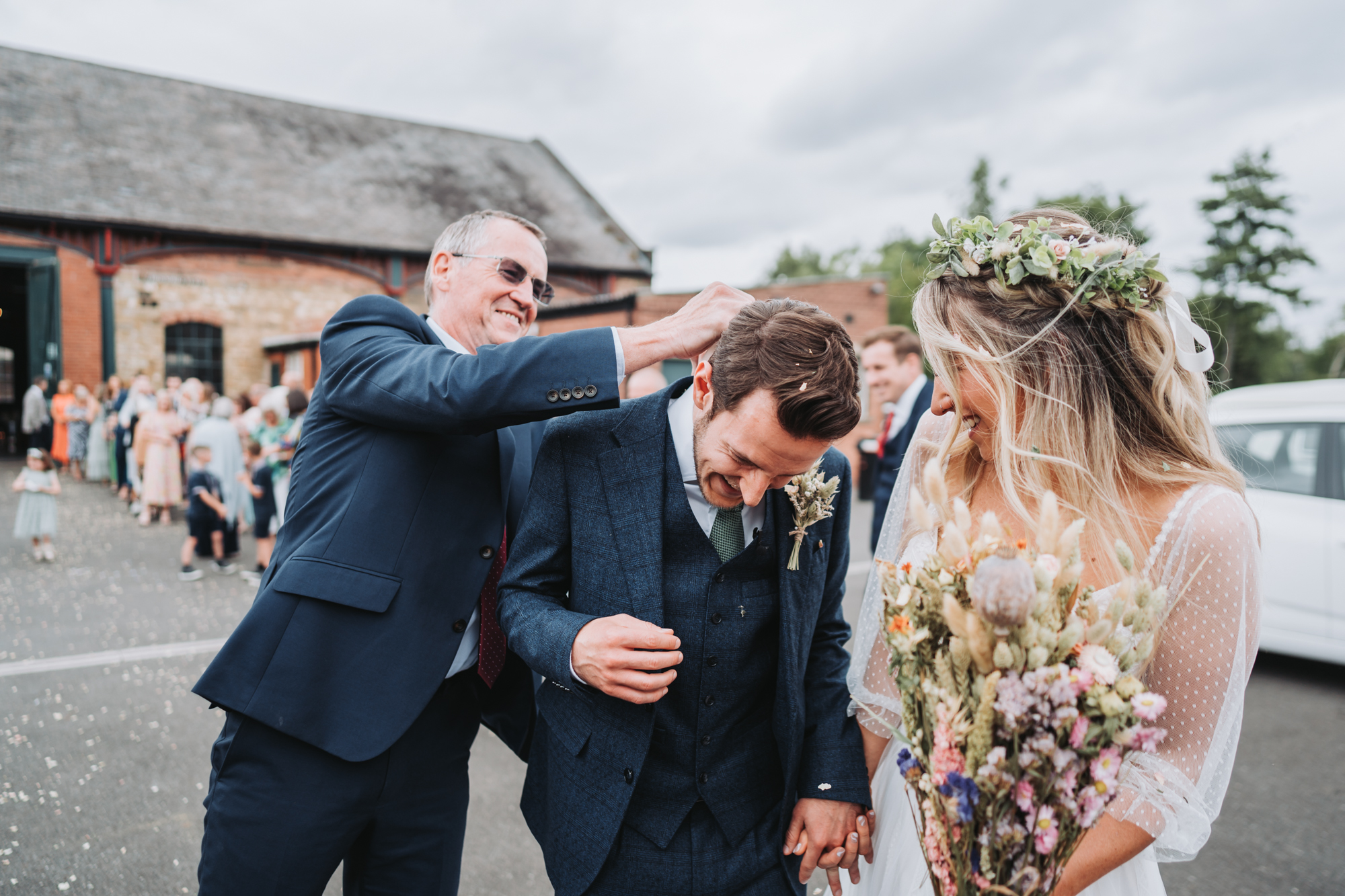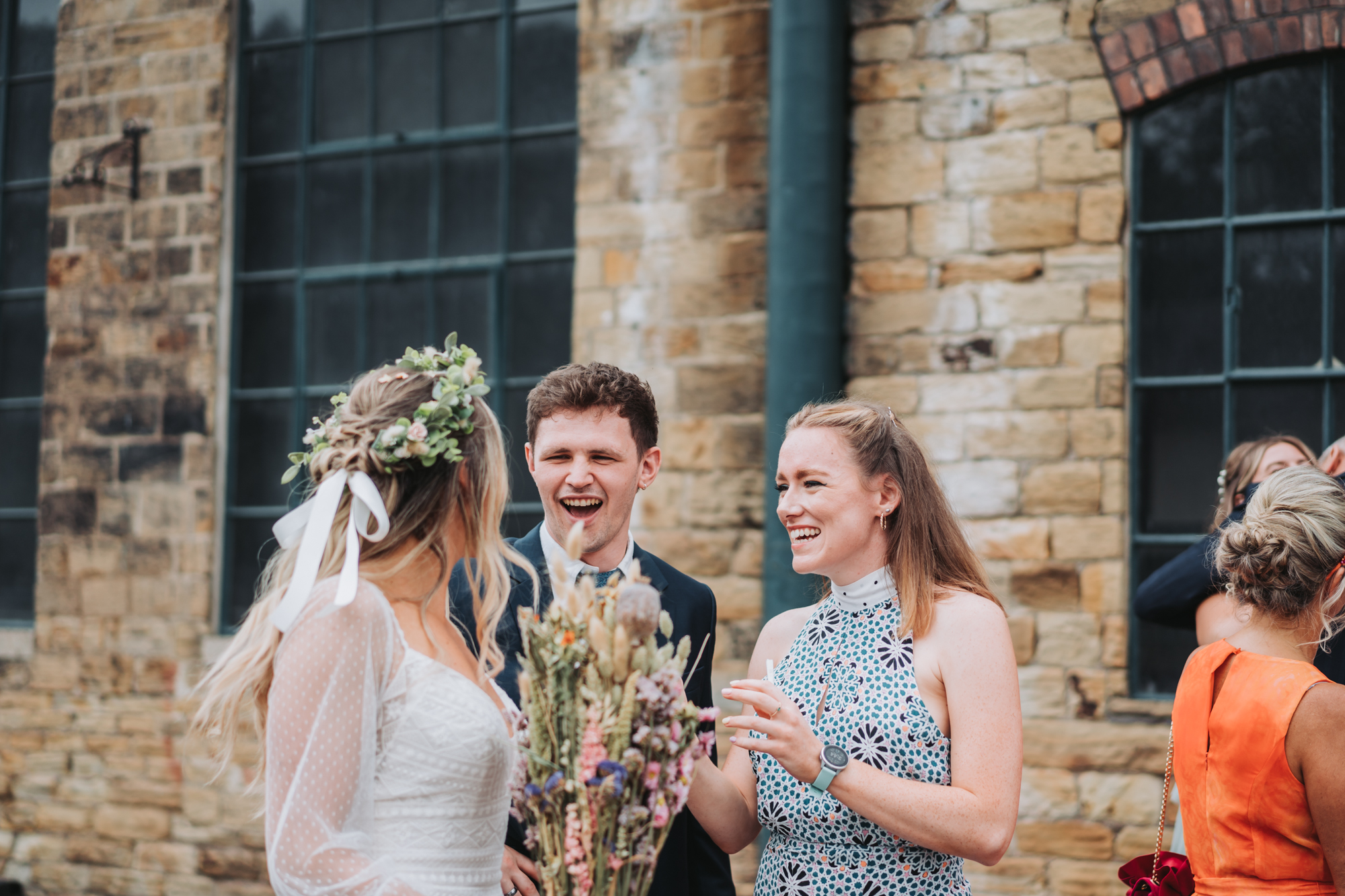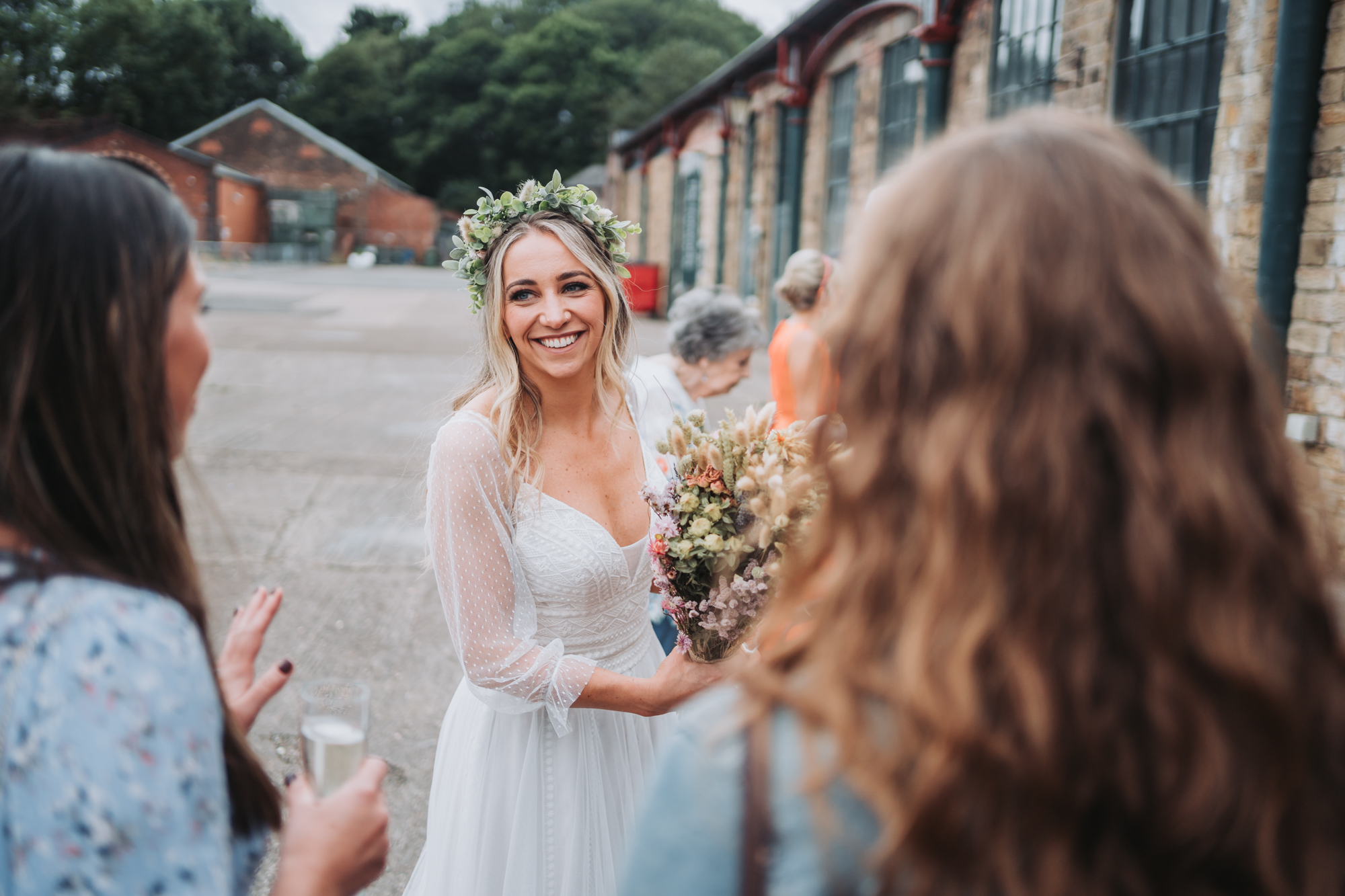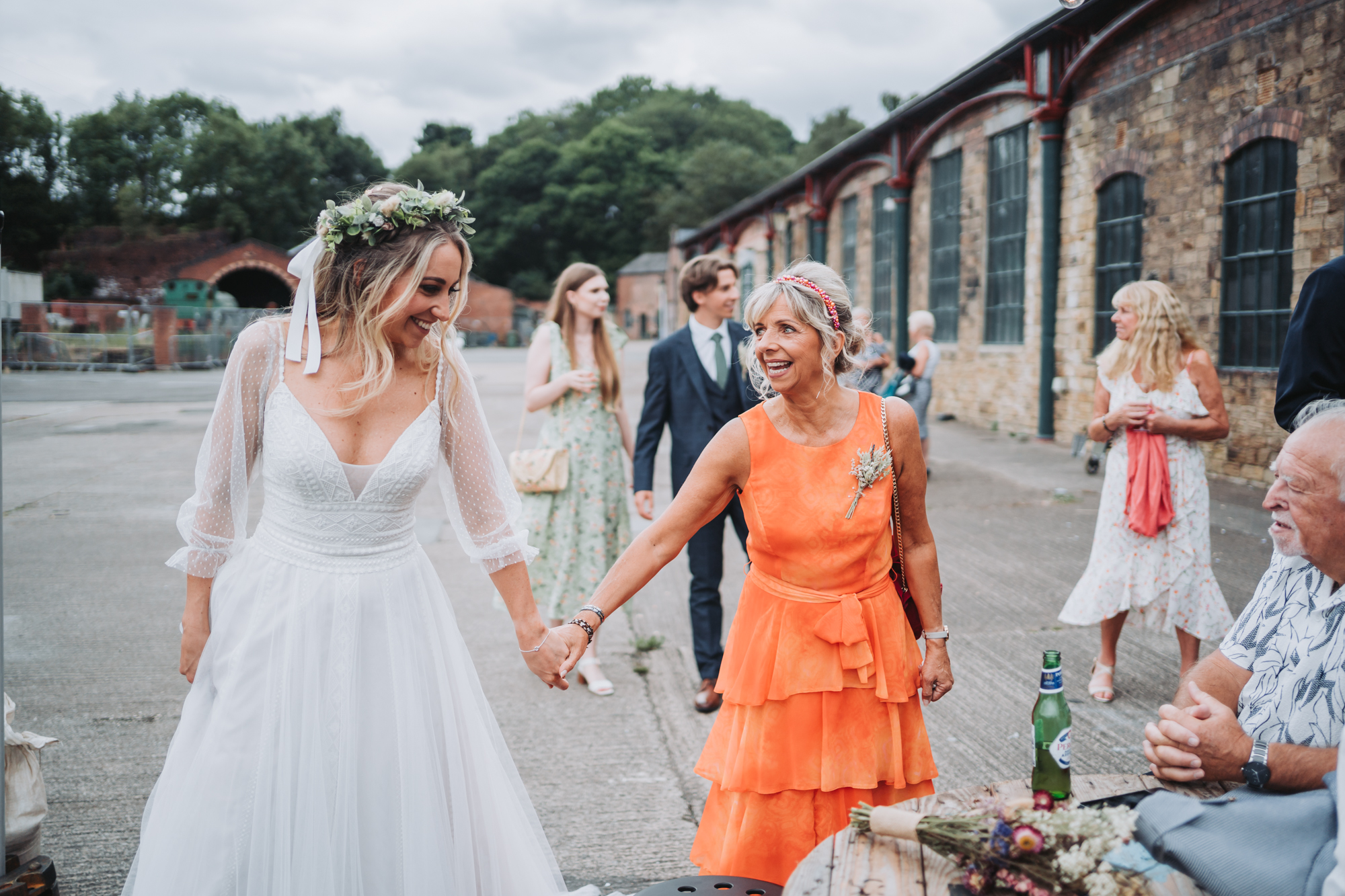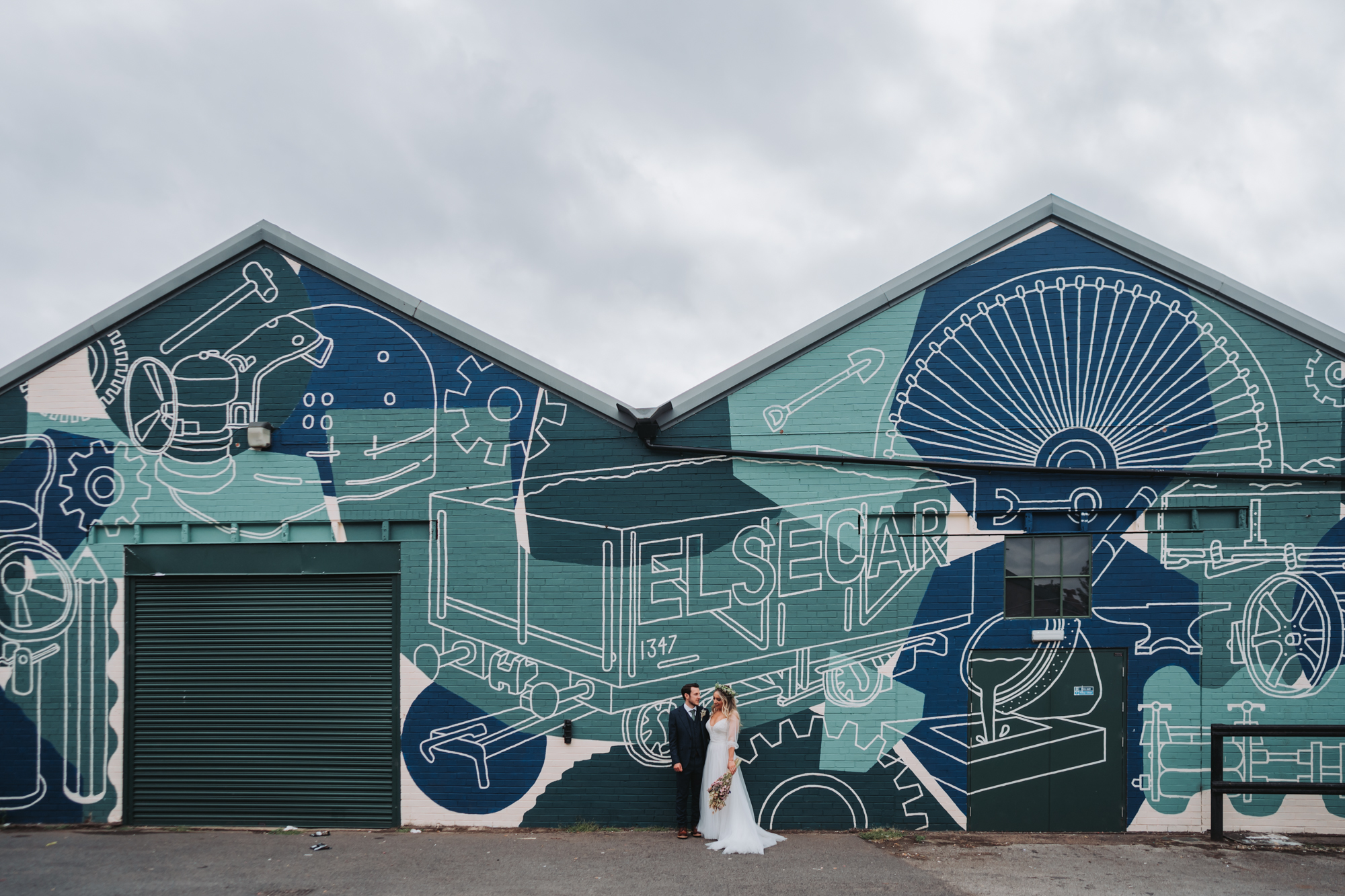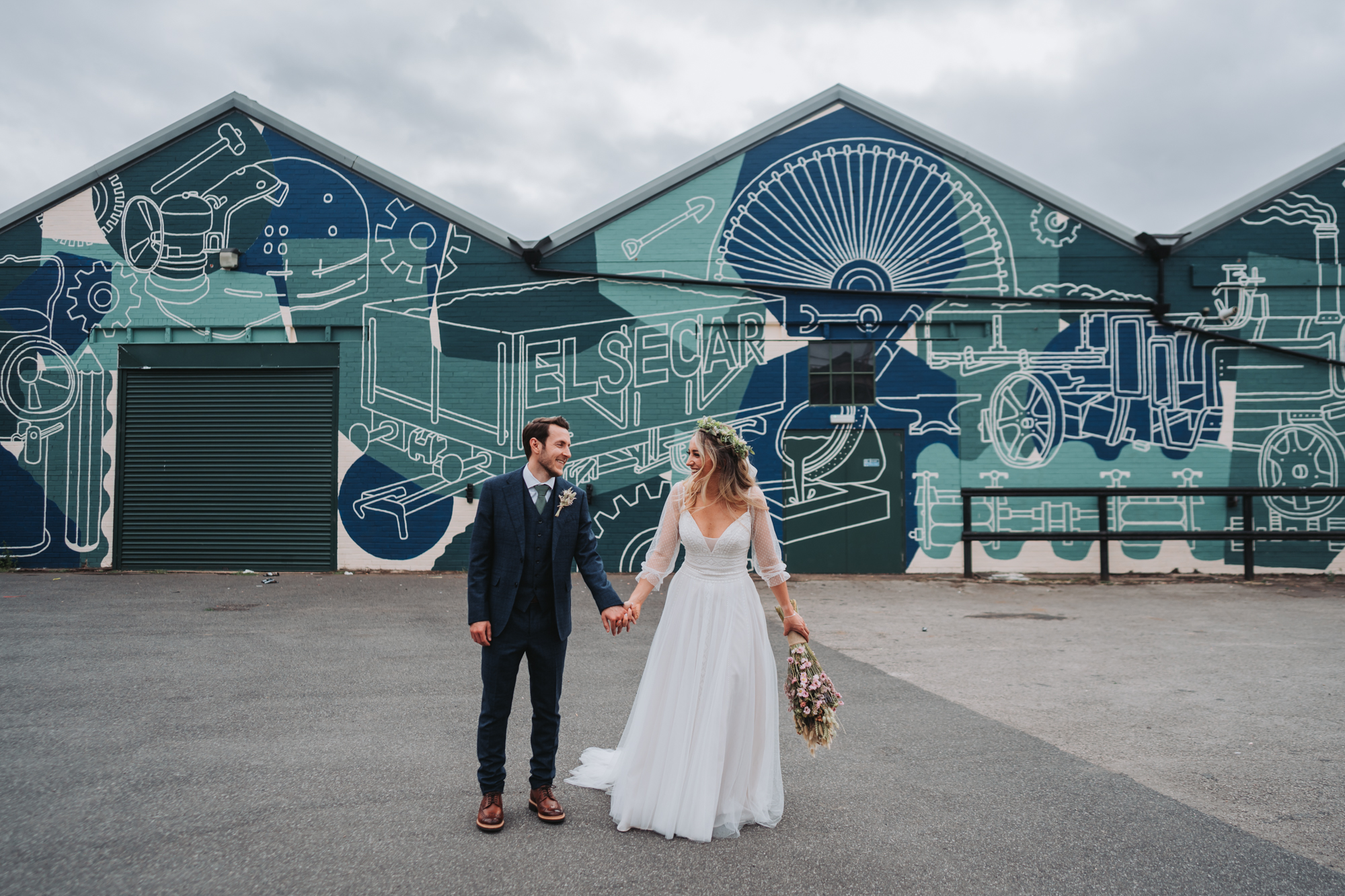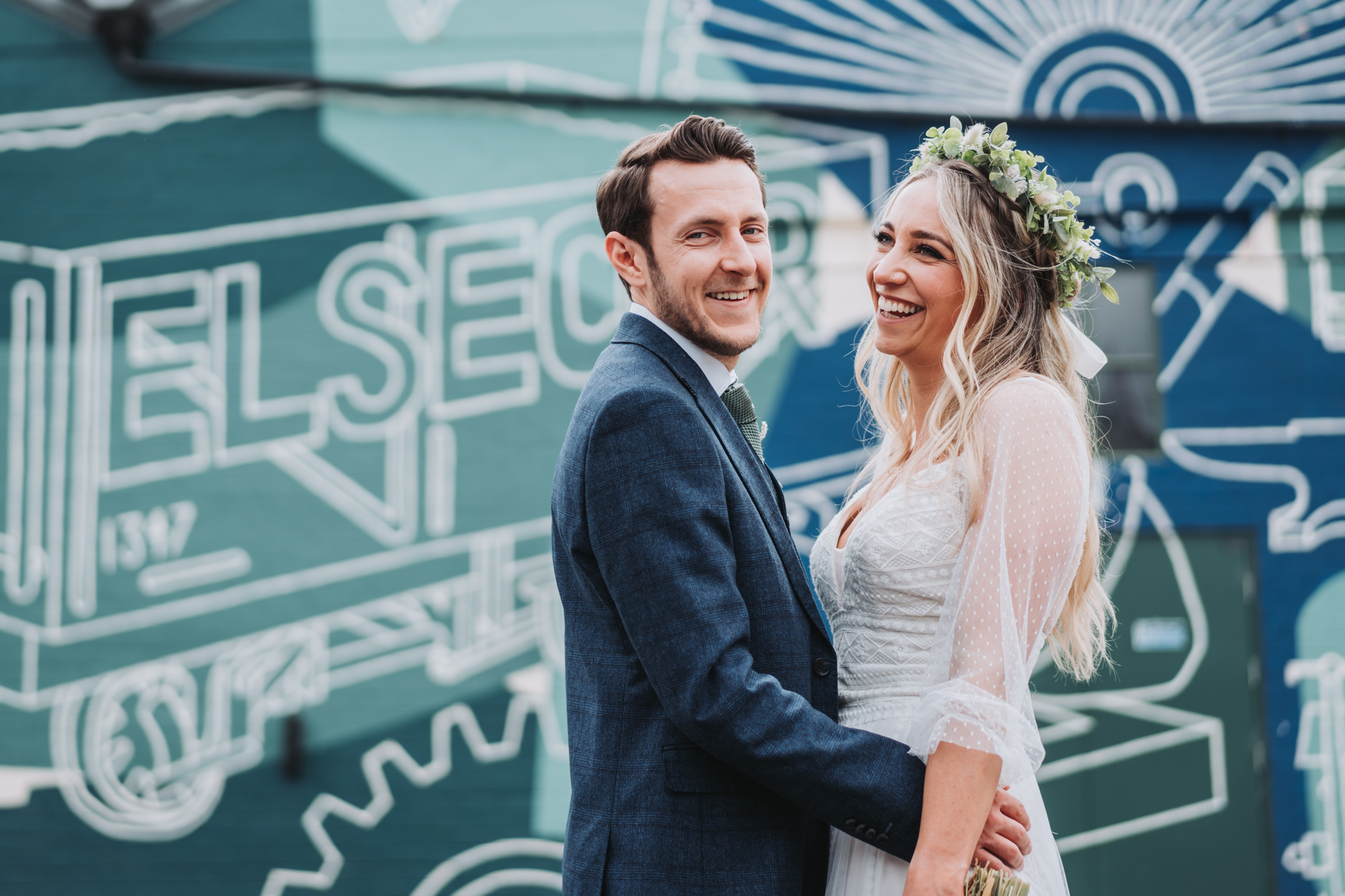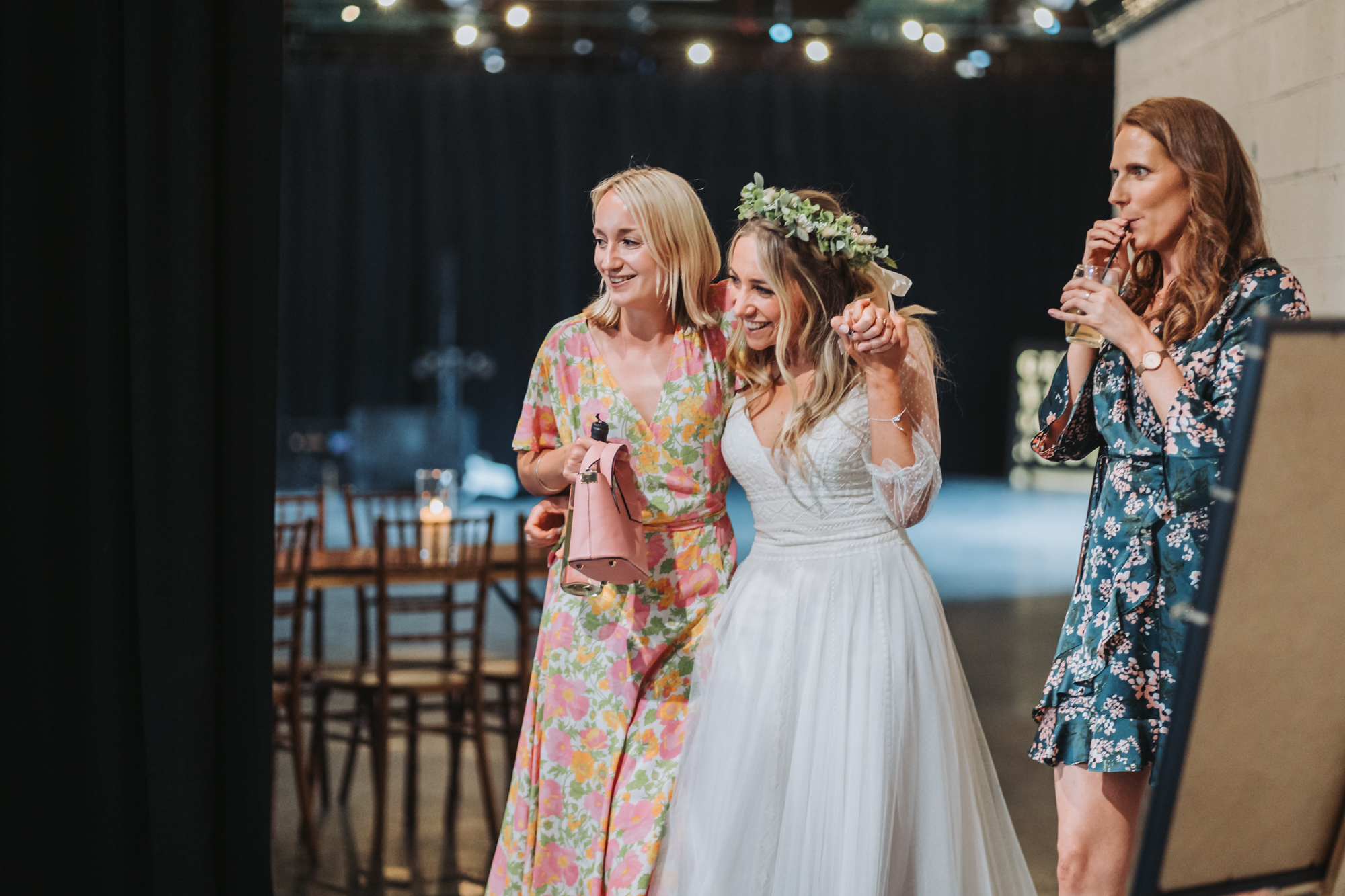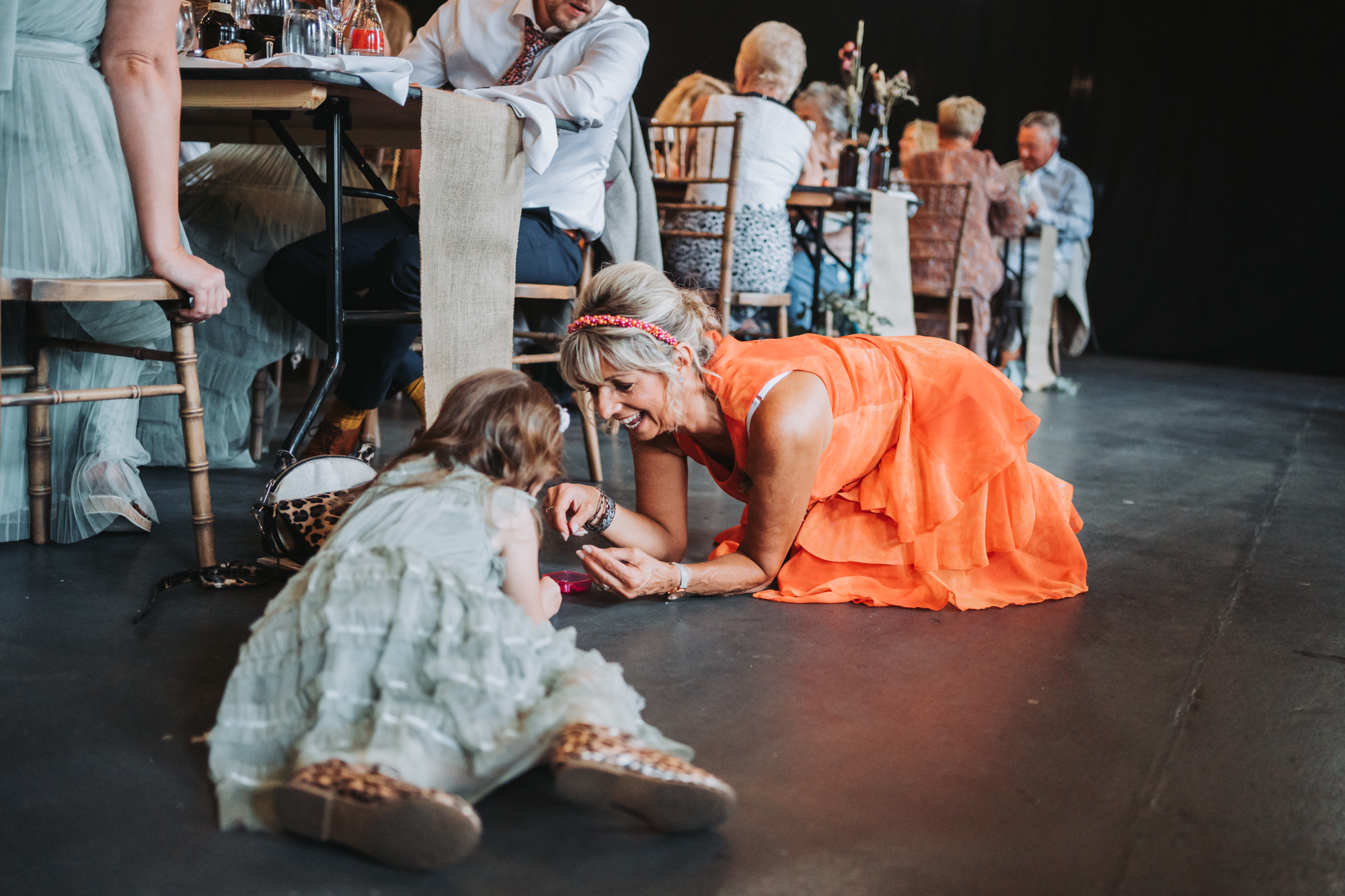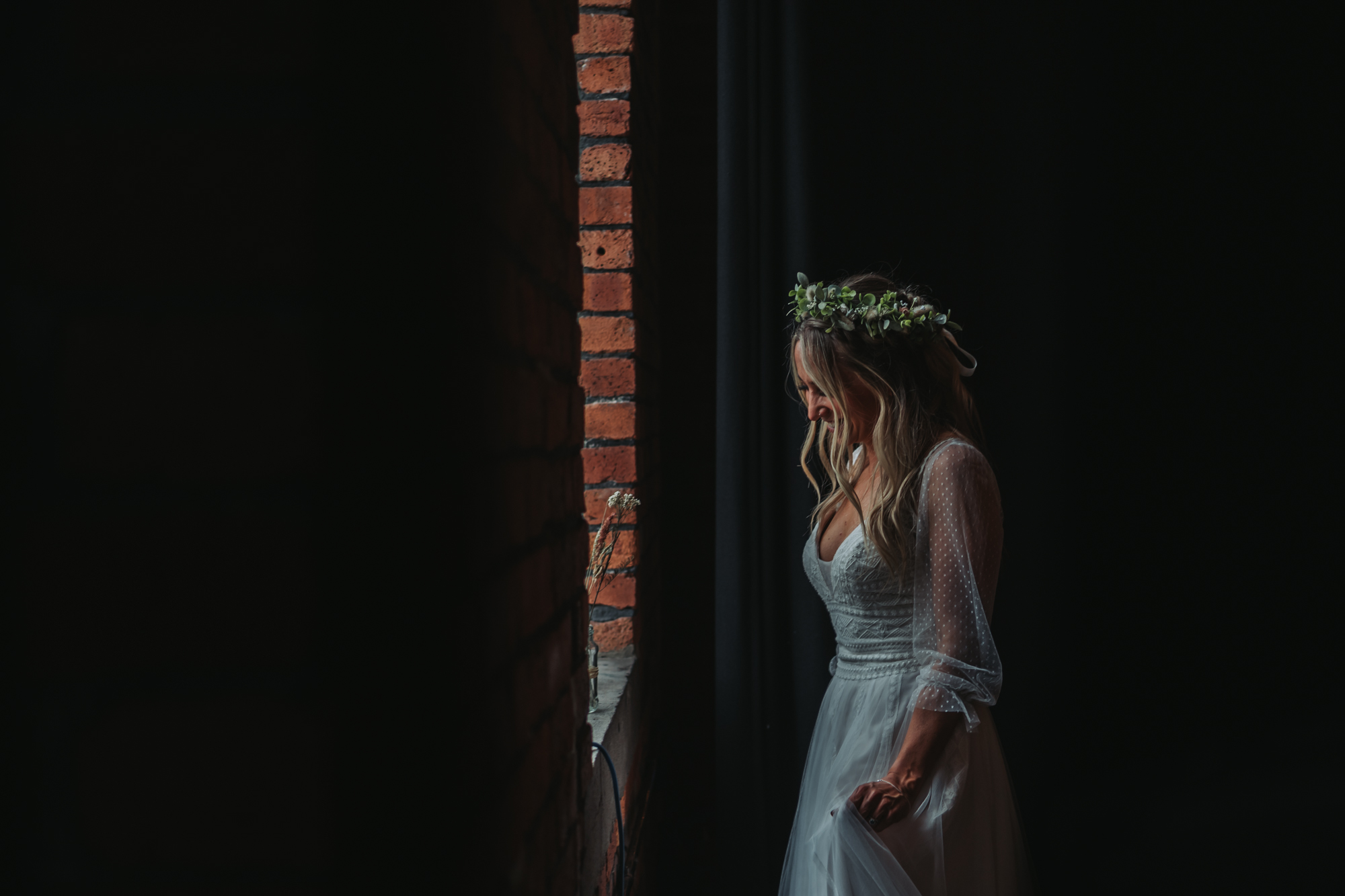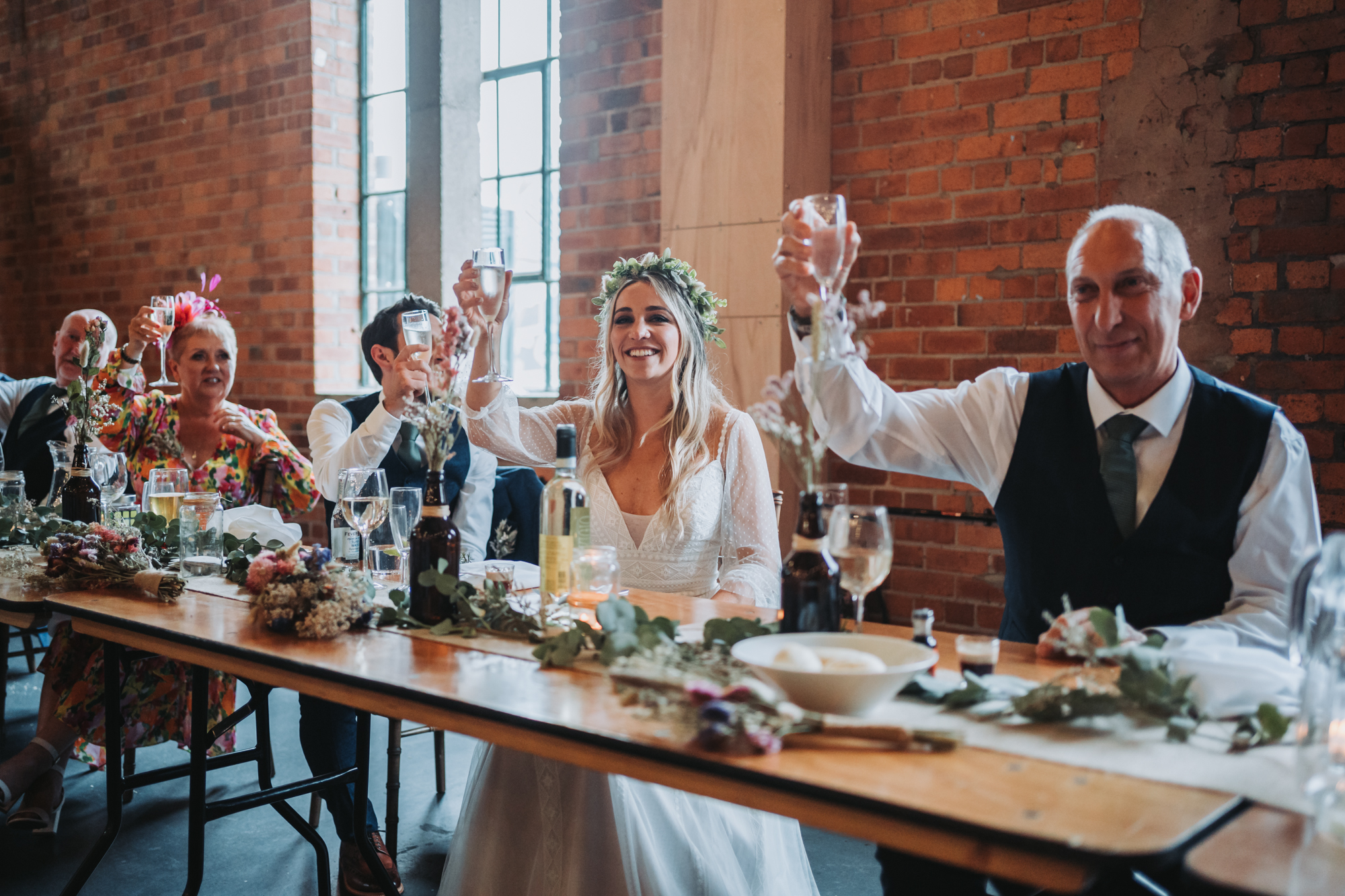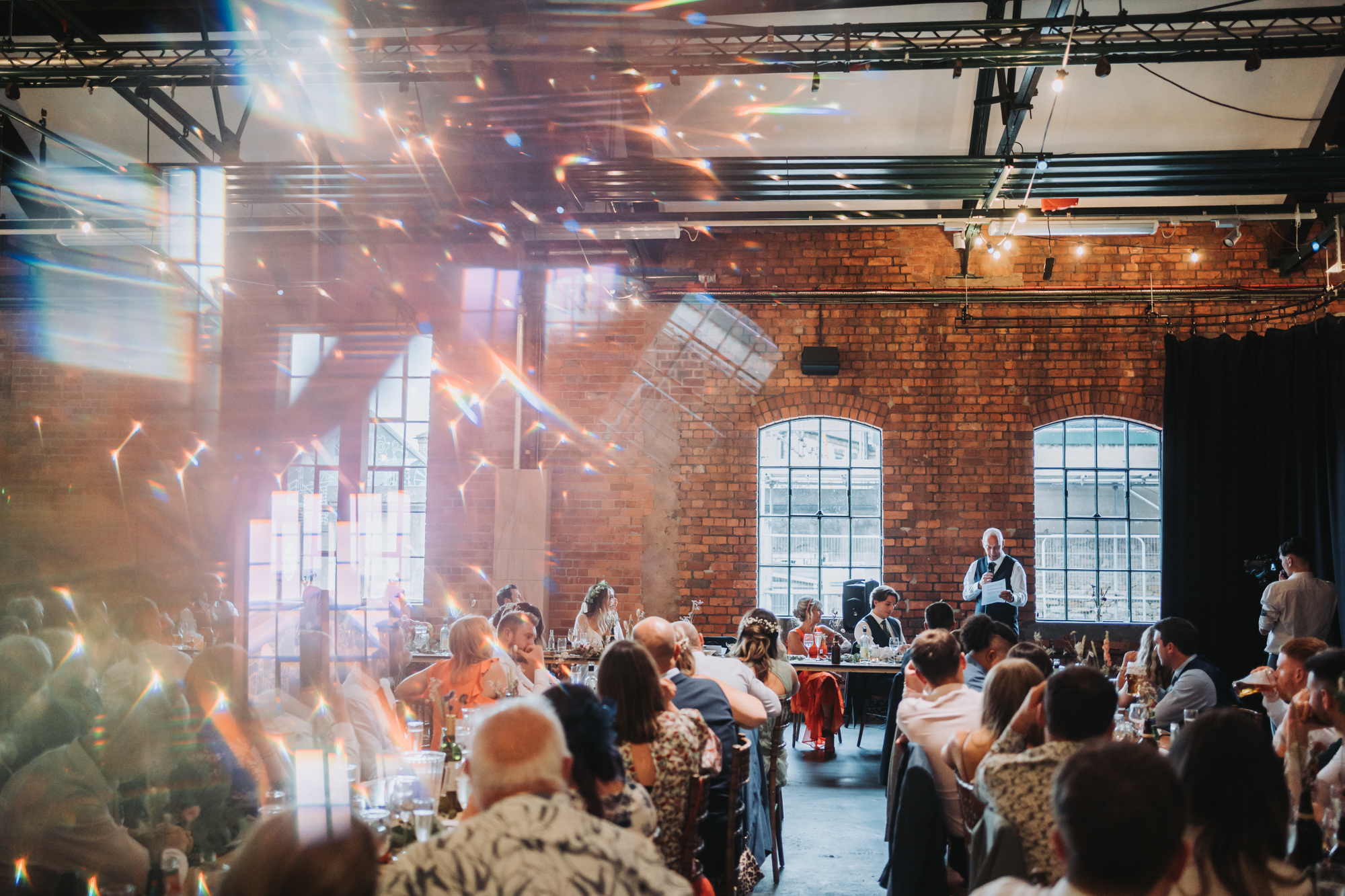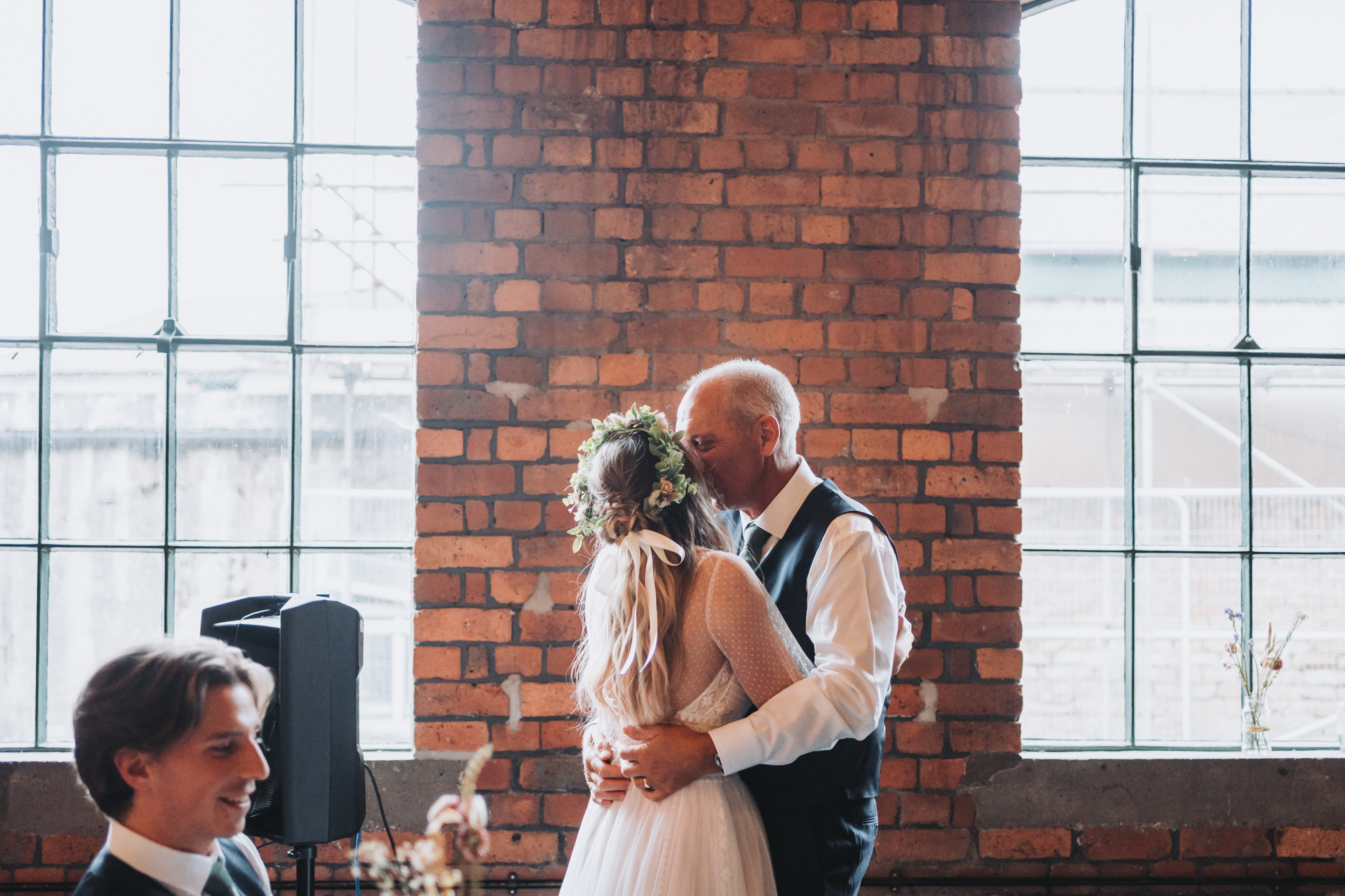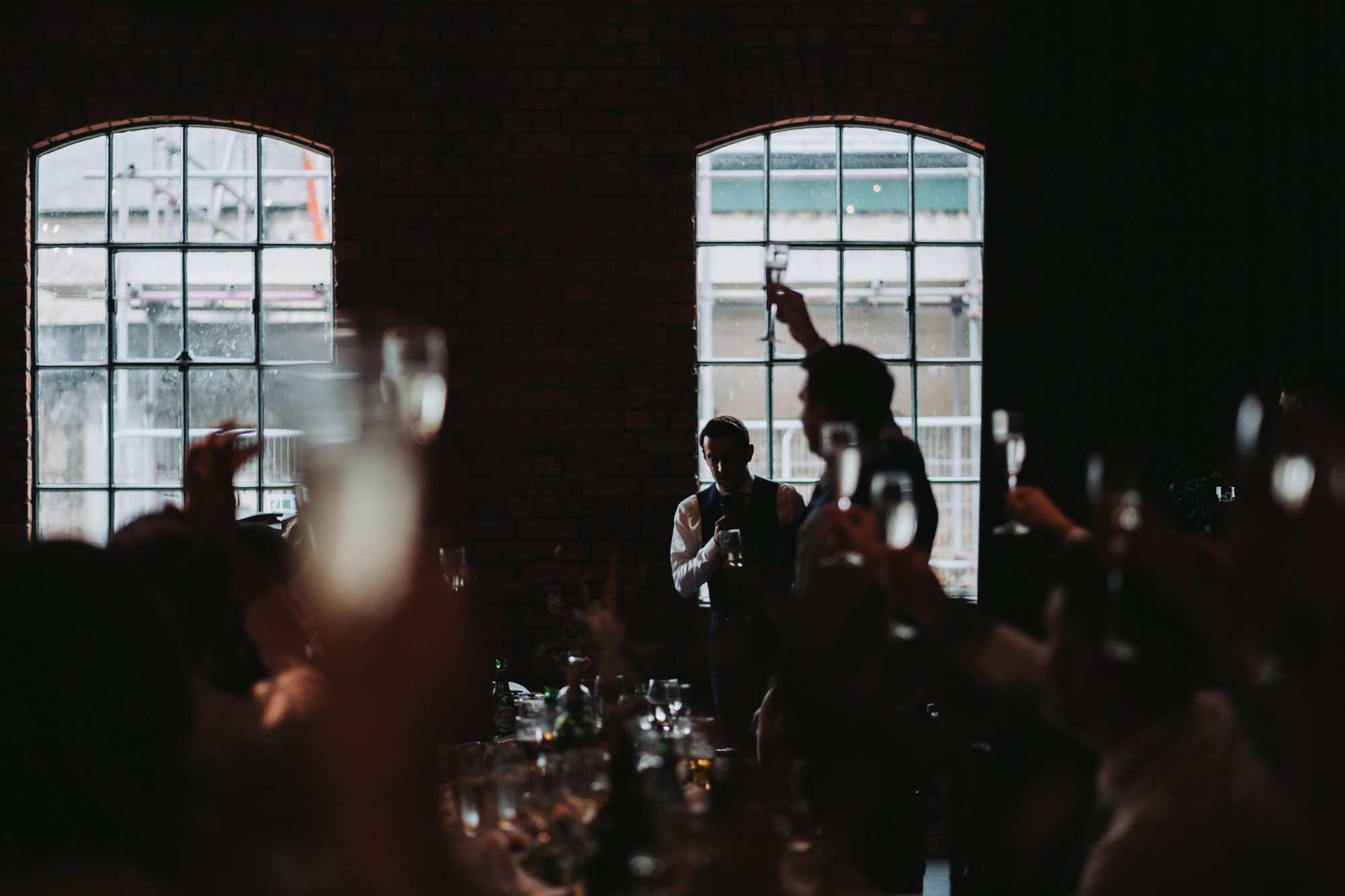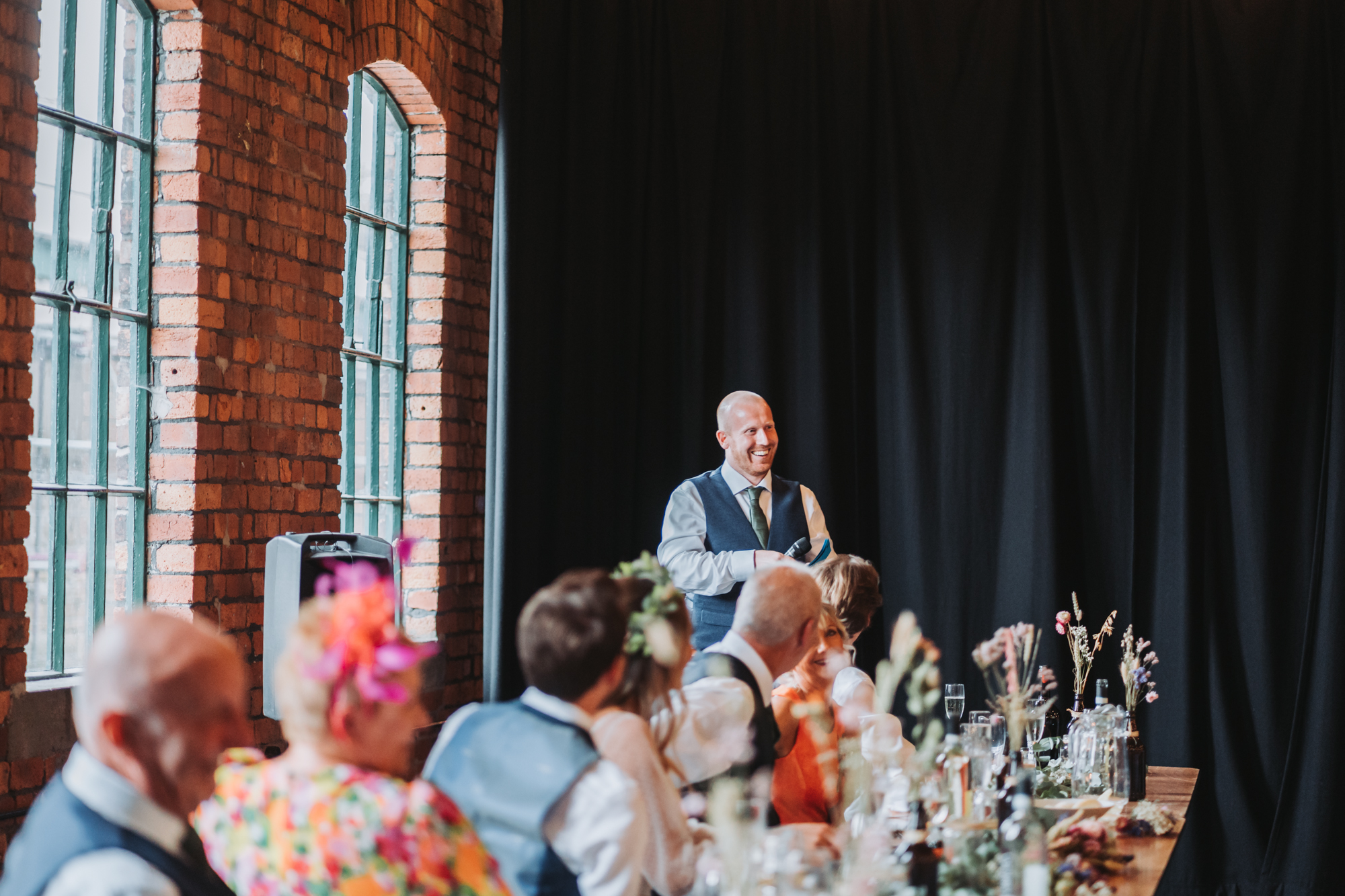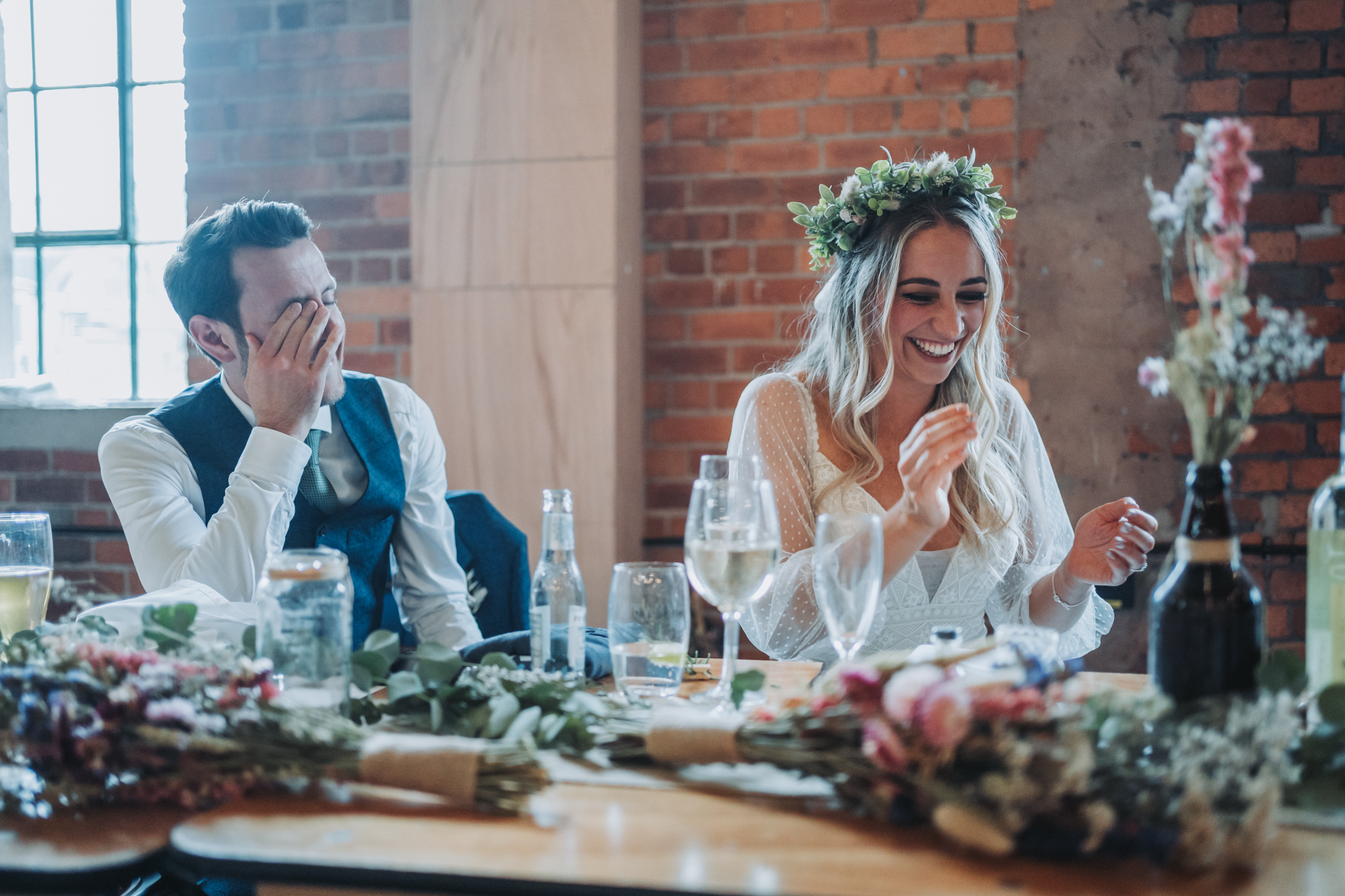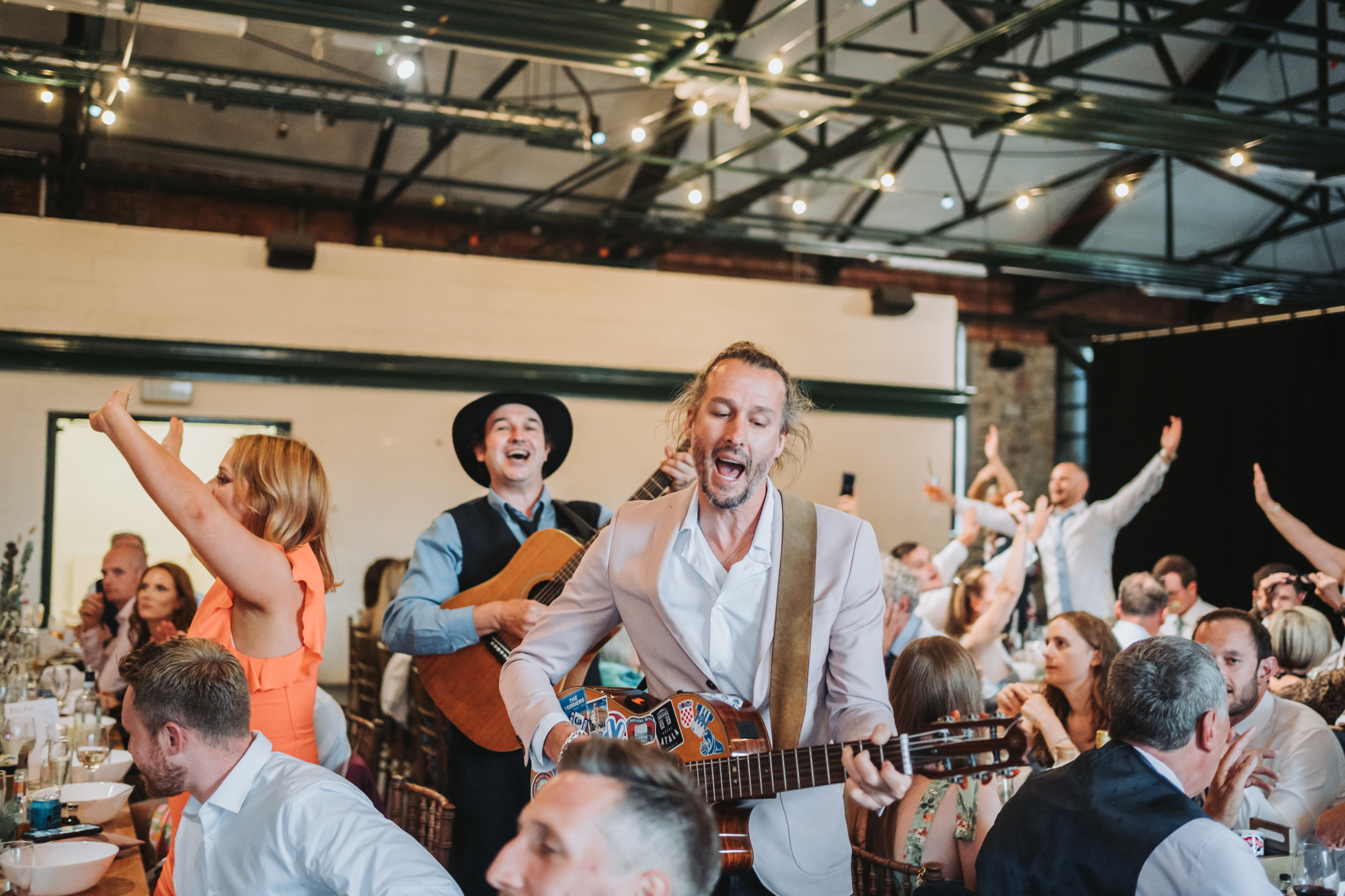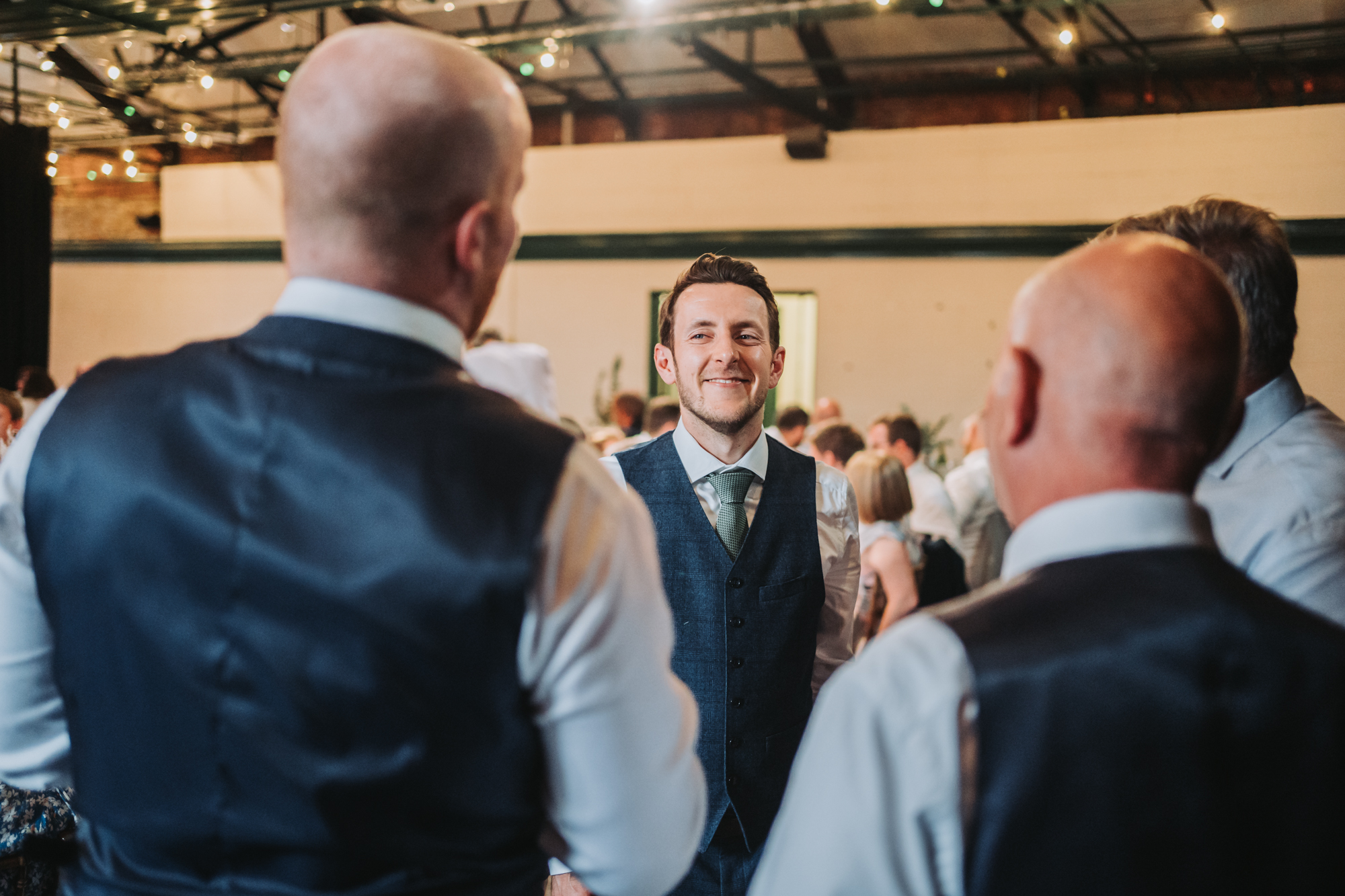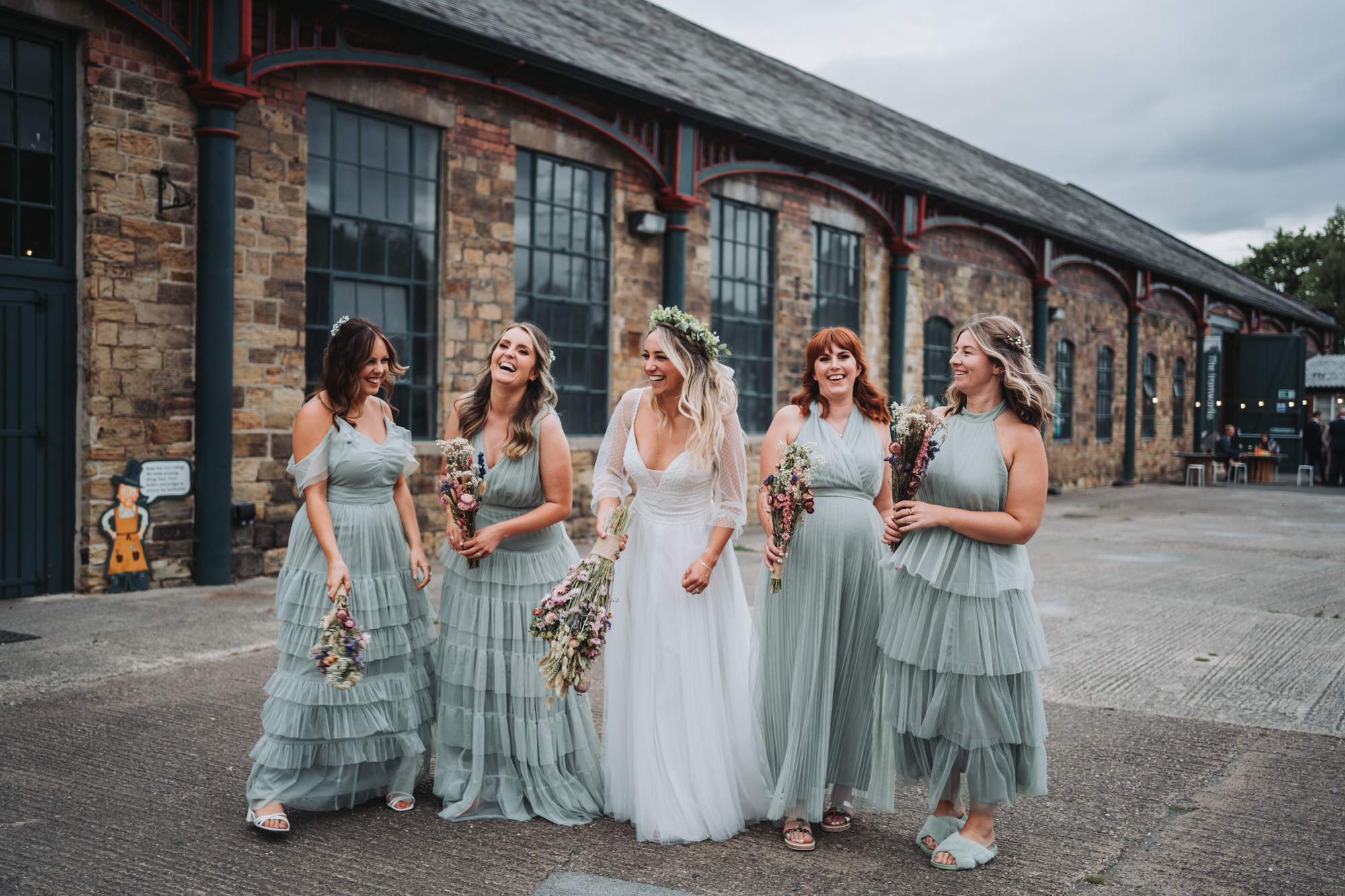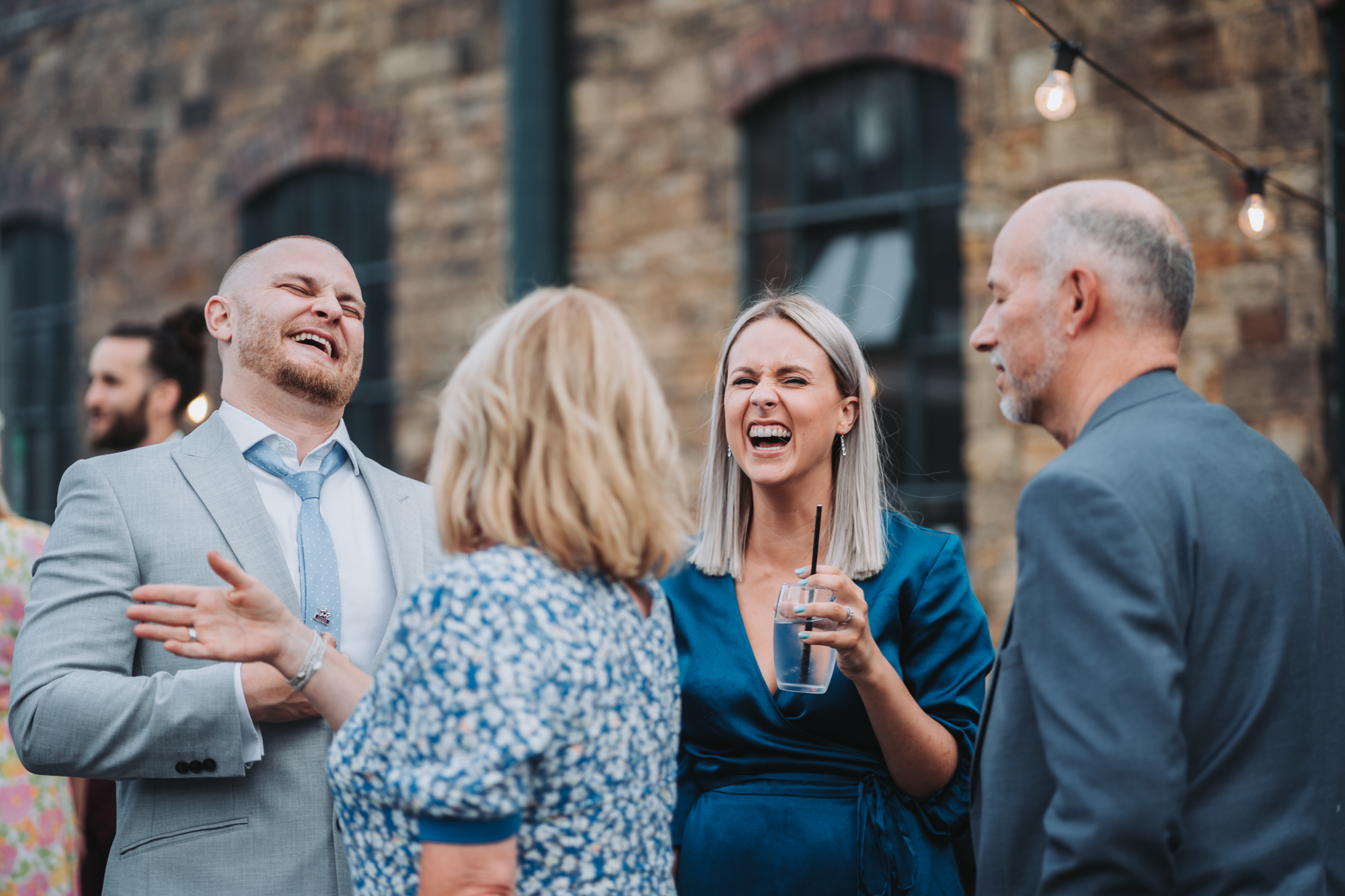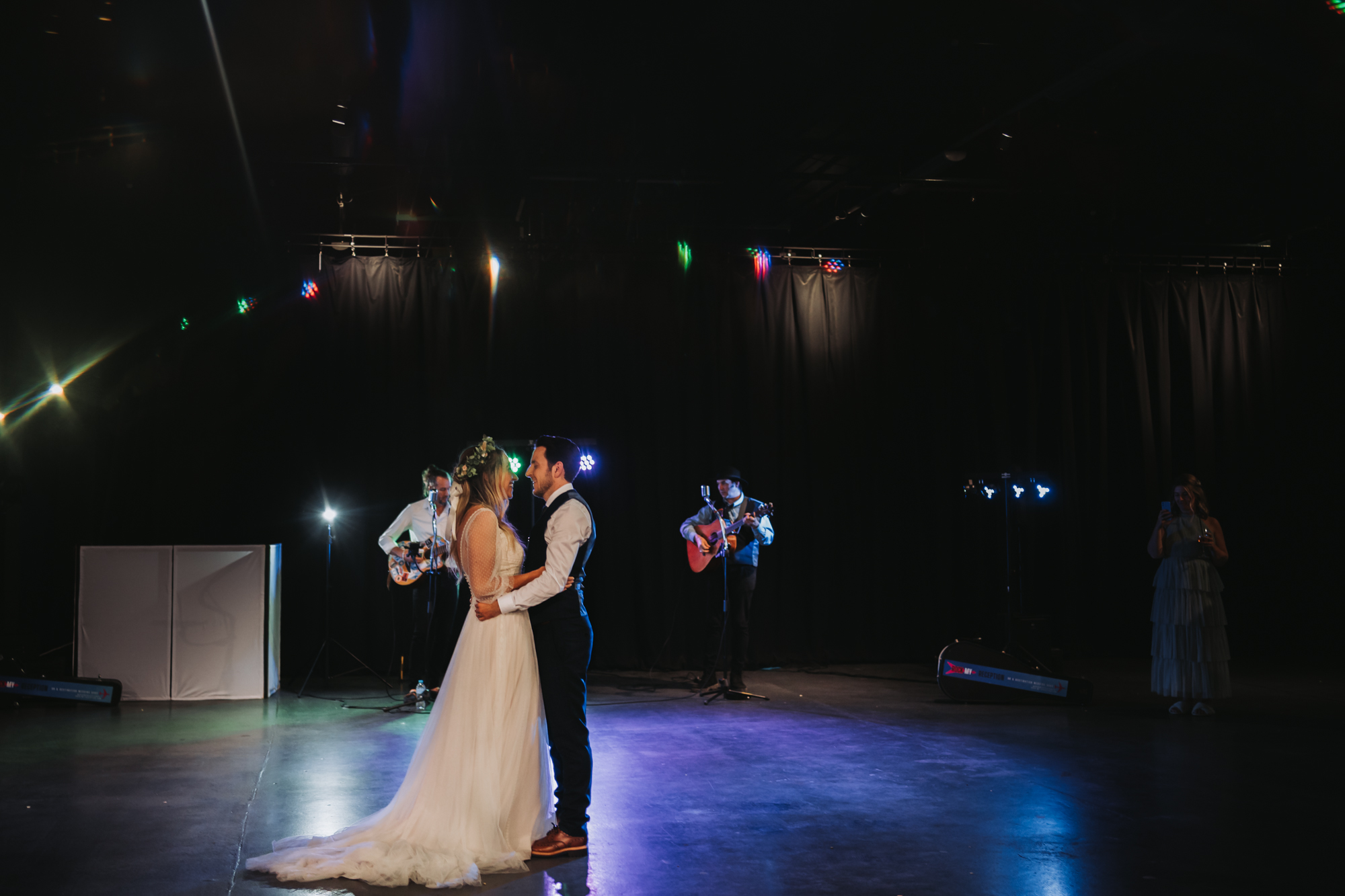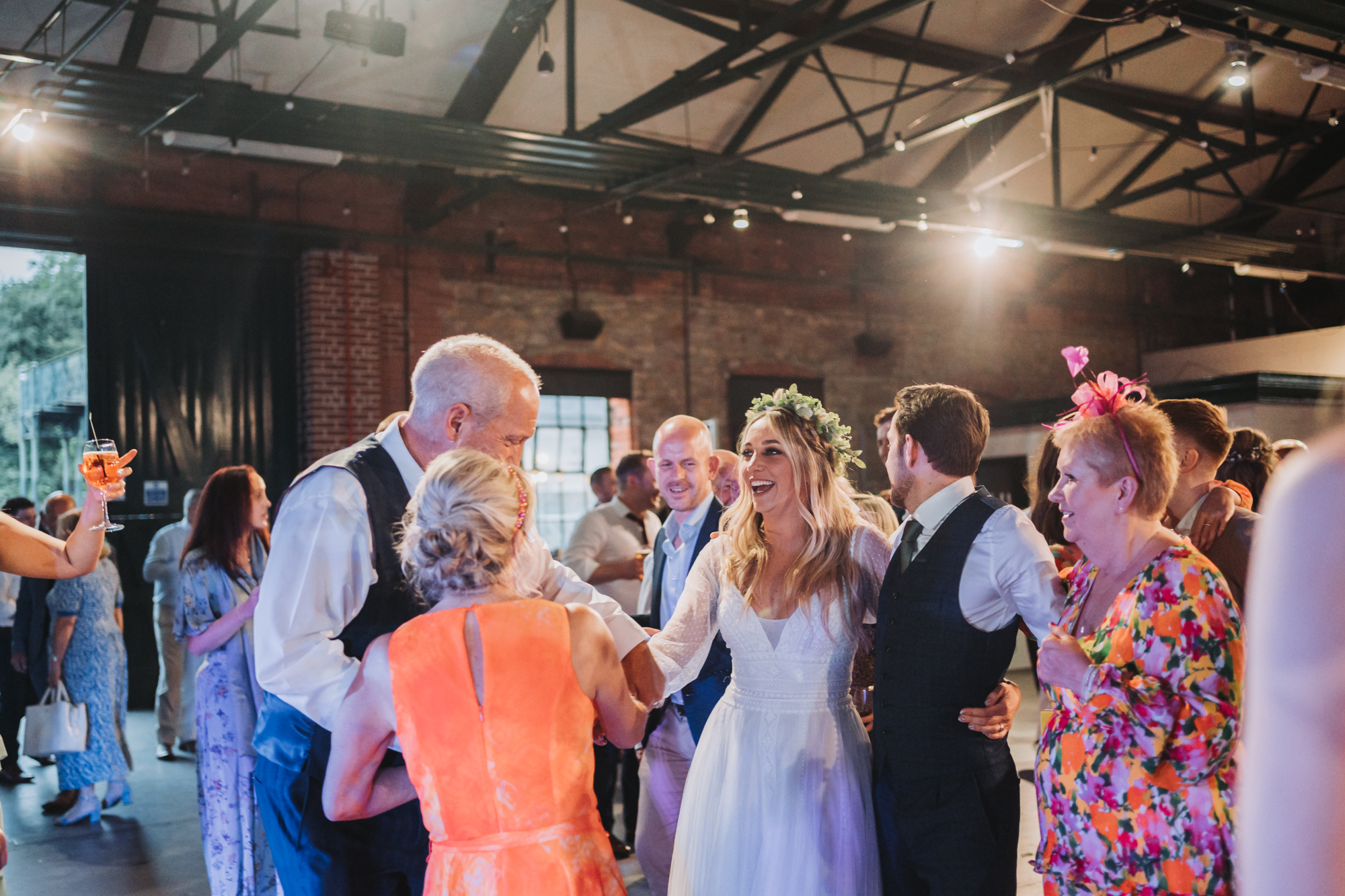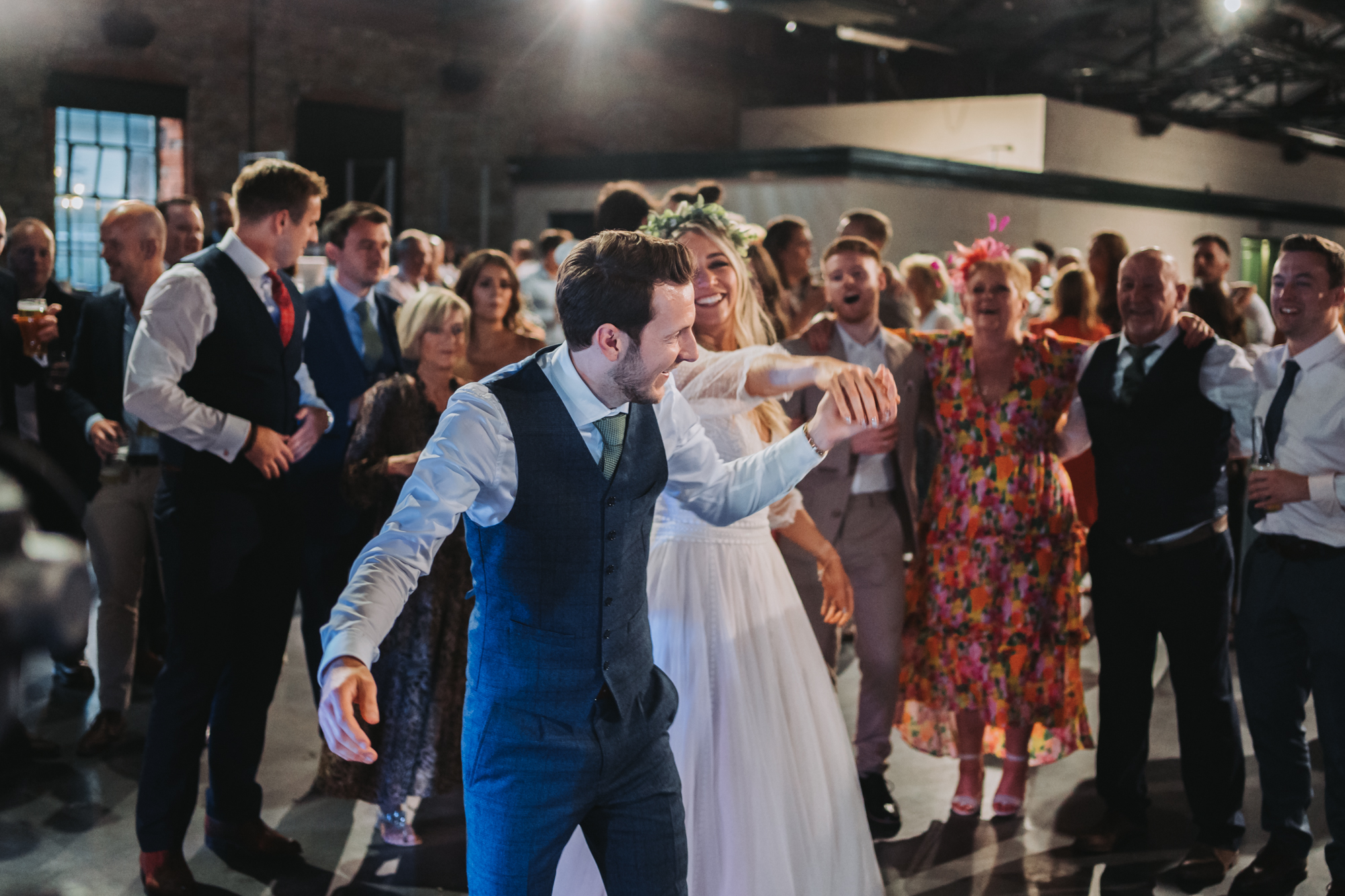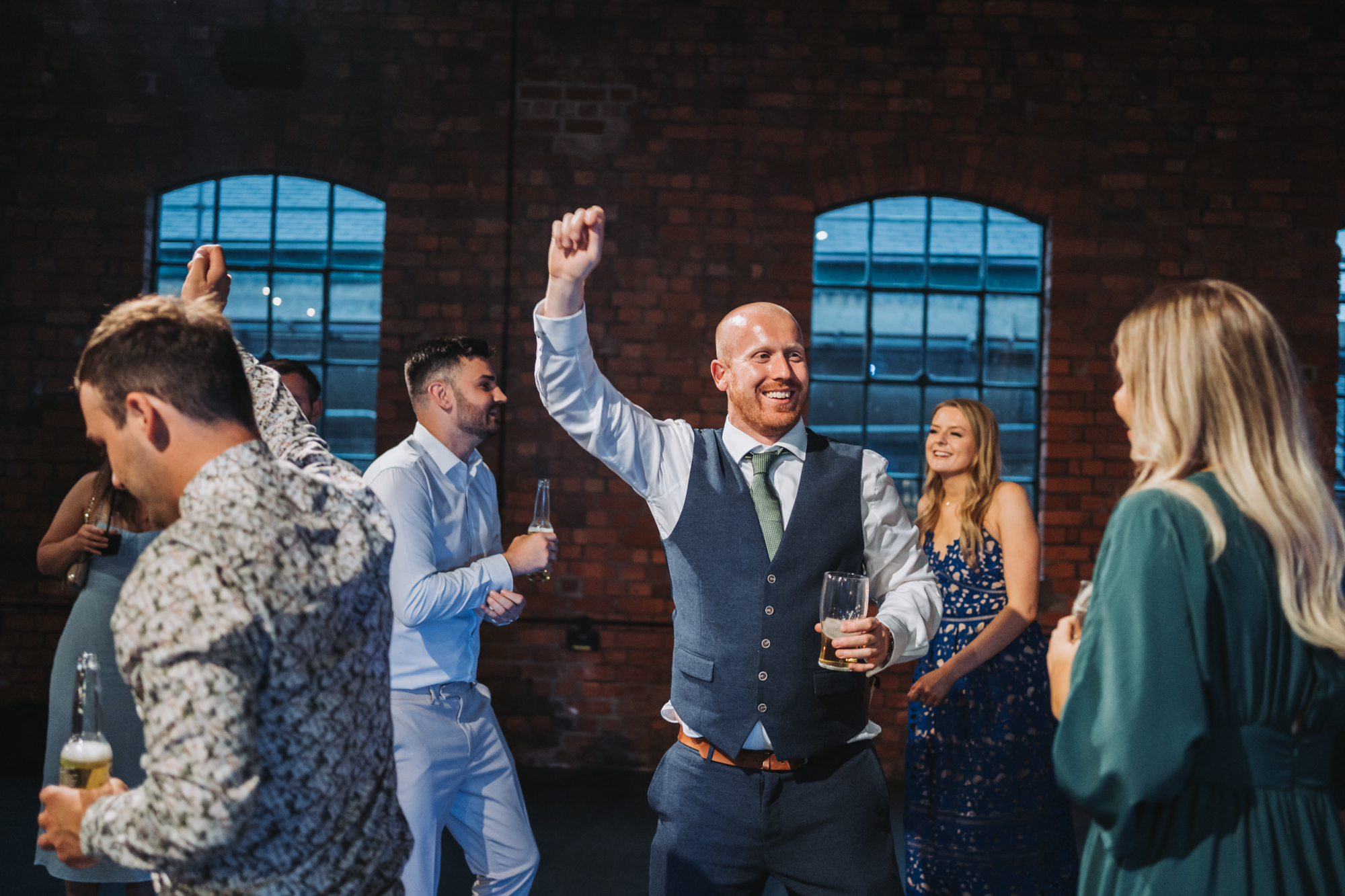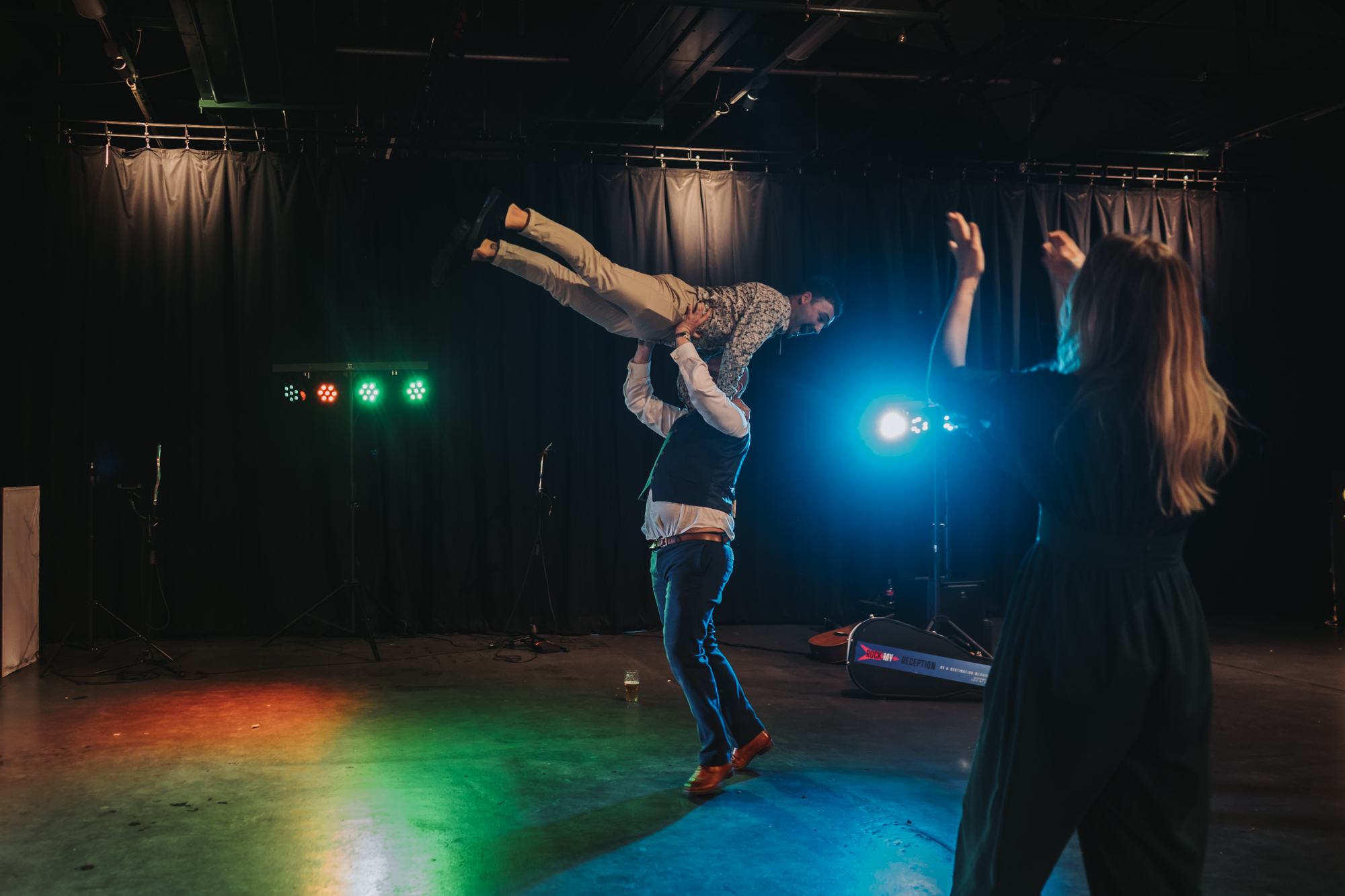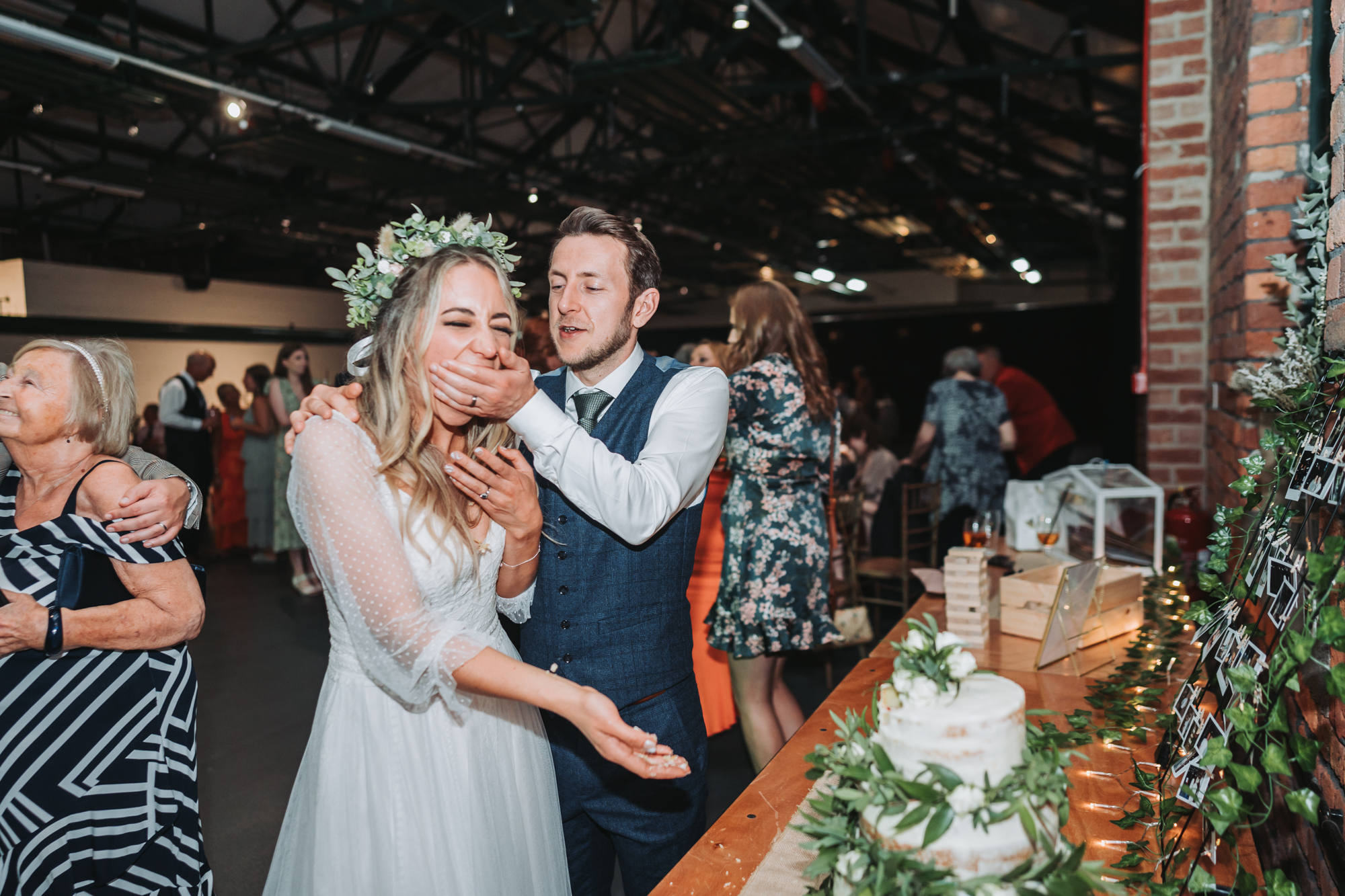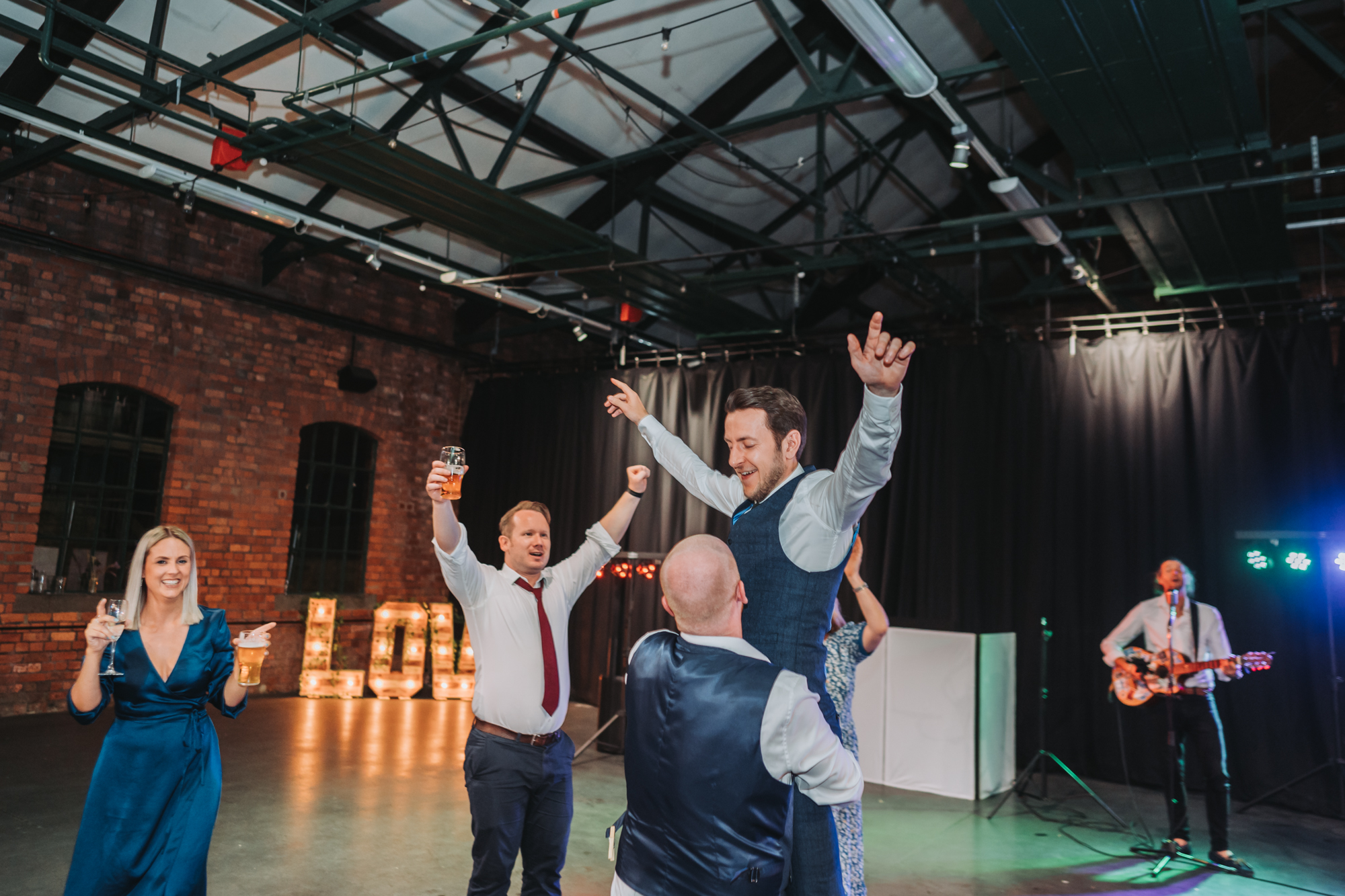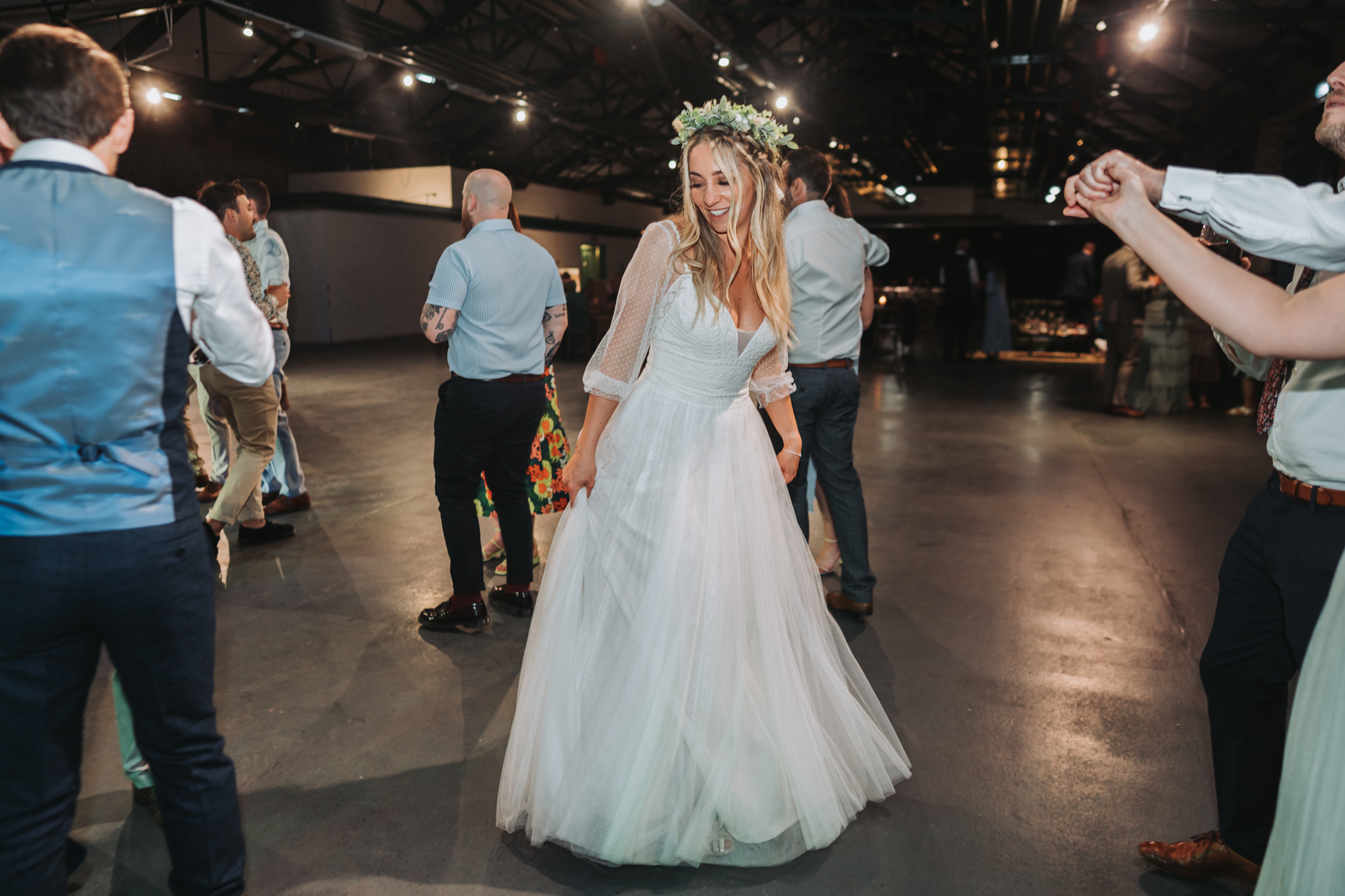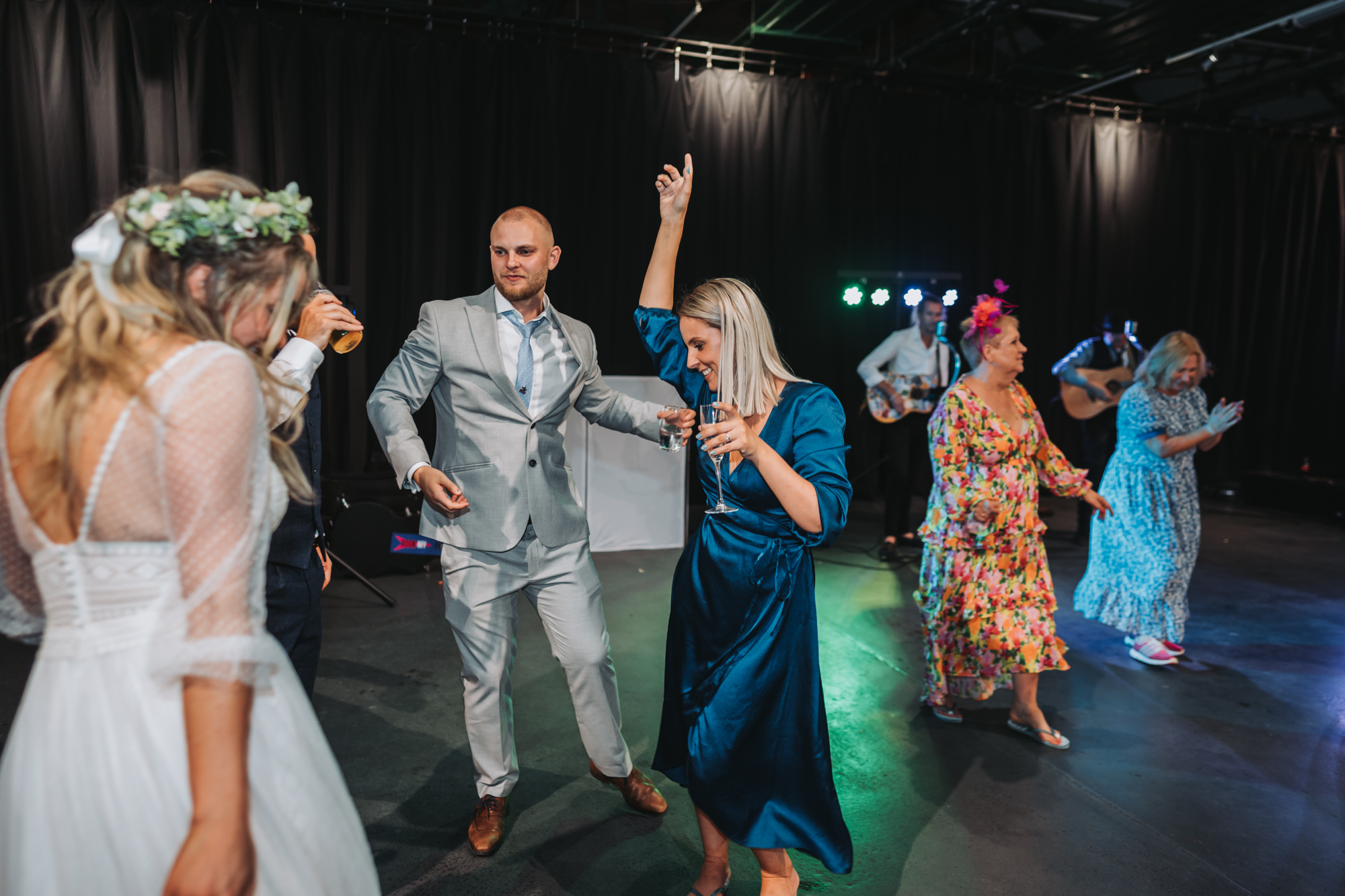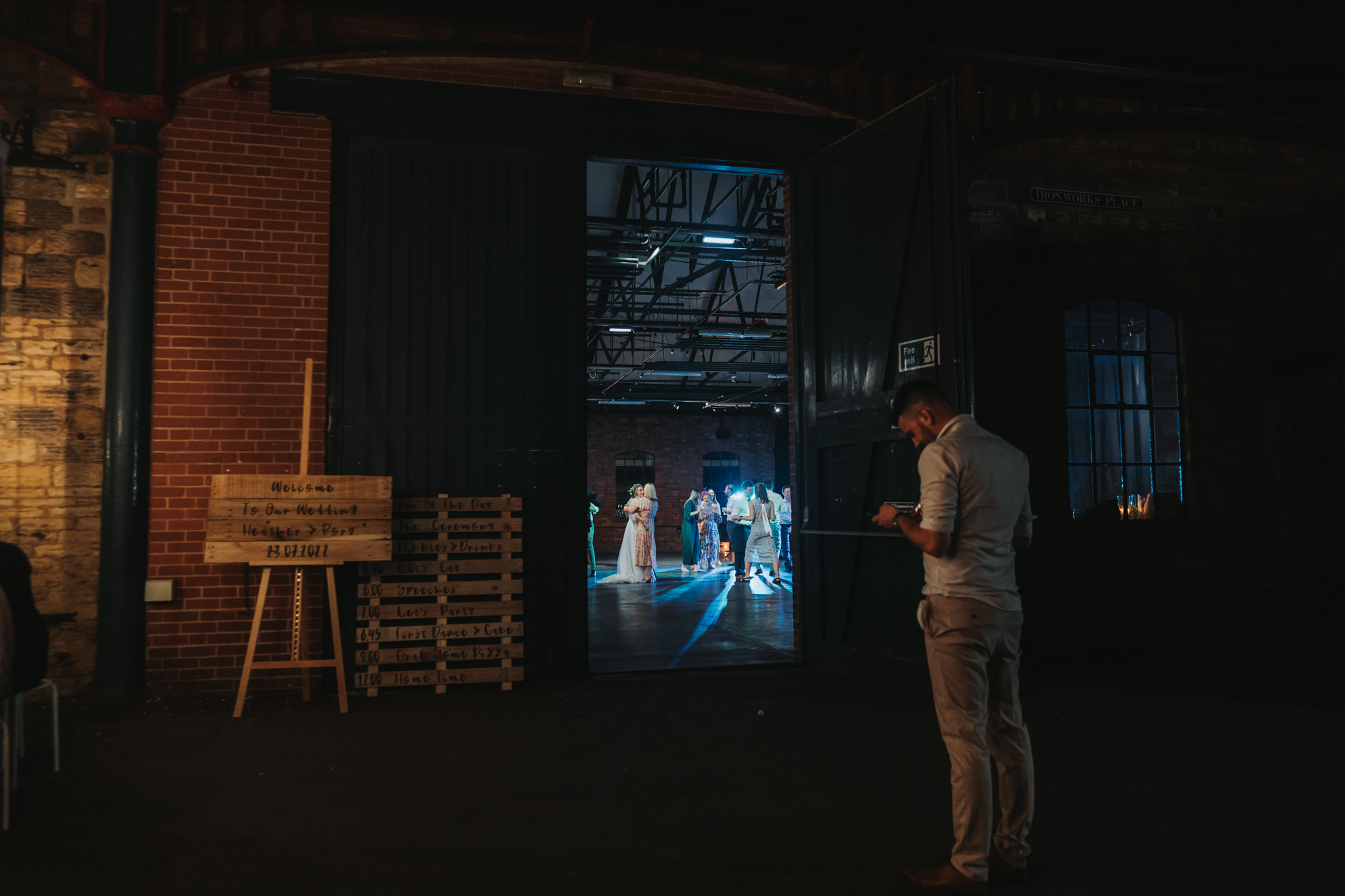 Looking for a wedding photographer? Please head to my contact form – I'd love to hear from you