Eaves Hall is the perfect place for a country house wedding in the Ribble Valley. It's a photographer's dream! It is a Georgian-style house that has been beautifully refurbished to make a gorgeous but relaxed space for a wedding. The venue is exclusive hire so you get the whole place to yourselves – and what a place it is! Set in 13 acres of lawns and gardens, the beautiful Hall has a range of rooms and spaces for your day.
My name is Anna, and I've been photographing weddings since 2010. This summer, I relocated from Leeds to Preston, so Eaves Hall is now just a little drive away from home. I was lucky enough to be invited by my friend and amazing photographer Rachel Joyce to second shoot with her at Eaves Hall. This gave me a chance to have a nosey around and see what an amazing place it is, while photographing an absolutely fab wedding. Rachel has very kindly agreed to let me share a few images here too.
So here is a little summary of Eaves Hall, and why I think it is well worth a visit if you are looking for a wedding venue in the Ribble Valley.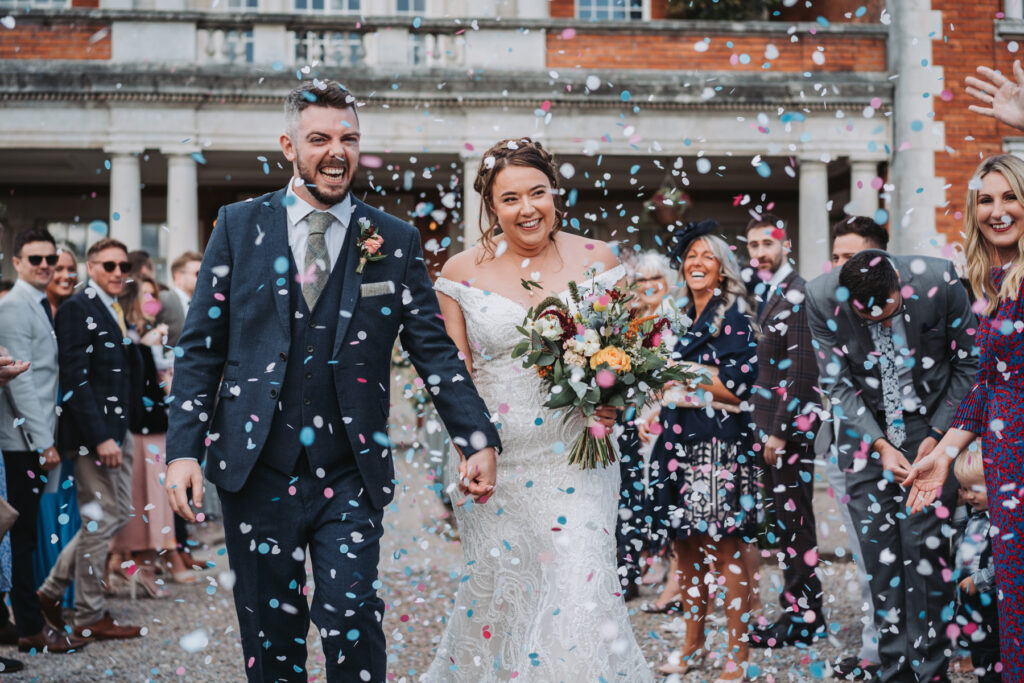 Getting Ready at Eaves Hall Clitheroe
There are so many options at Eaves Hall for where to get ready. There is a little lodge at the bottom of the driveway with three en-suite bedrooms. This makes the perfect prep space! There's even enough room for you to get ready together if you like. Alternatively, the Hall itself has a choice of about 30 other bedrooms. The Kemple Suite is a popular choice for prep as it has beautiful windows and lots of natural light too.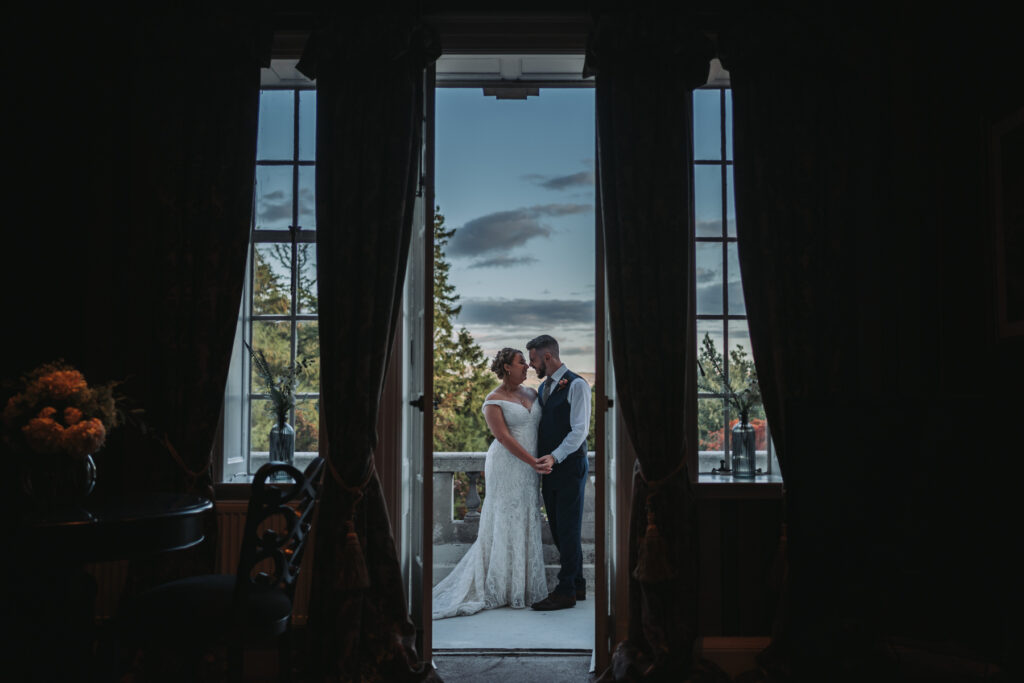 Ceremonies at Eaves Hall
There is plenty of space for ceremonies at Eaves Hall. Outdoors, there's an absolutely perfect spot for a summer wedding, just to the side of the Hall (it can also be accessed via the gardens). Inside, you have the option of the hall, which holds 60 seated guests, or the ballroom, which can hold 120 seated guests. Any of these spaces would look absolutely beautiful and there is no doubt your photographs here will be stunning. Outdoor ceremonies are my favourite though – check out another wedding that braved one here.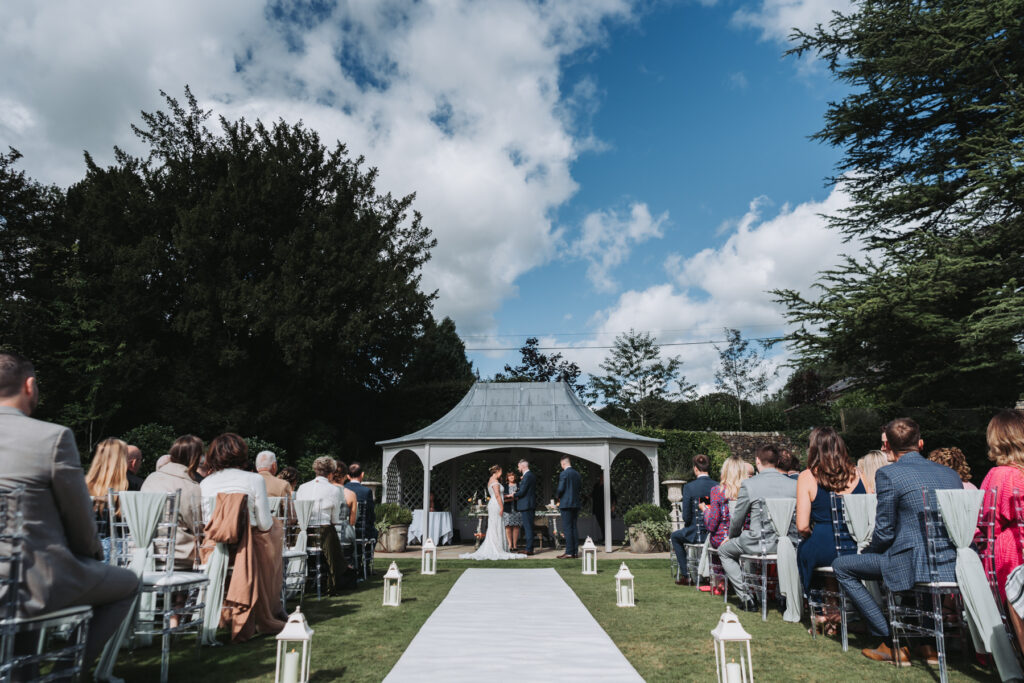 Receptions at Eaves Hall Clitheroe
Eaves Hall offers in-house catering and, having sampled some, I can honestly say that the food is delicious. They will work with you to create the perfect menu for your day.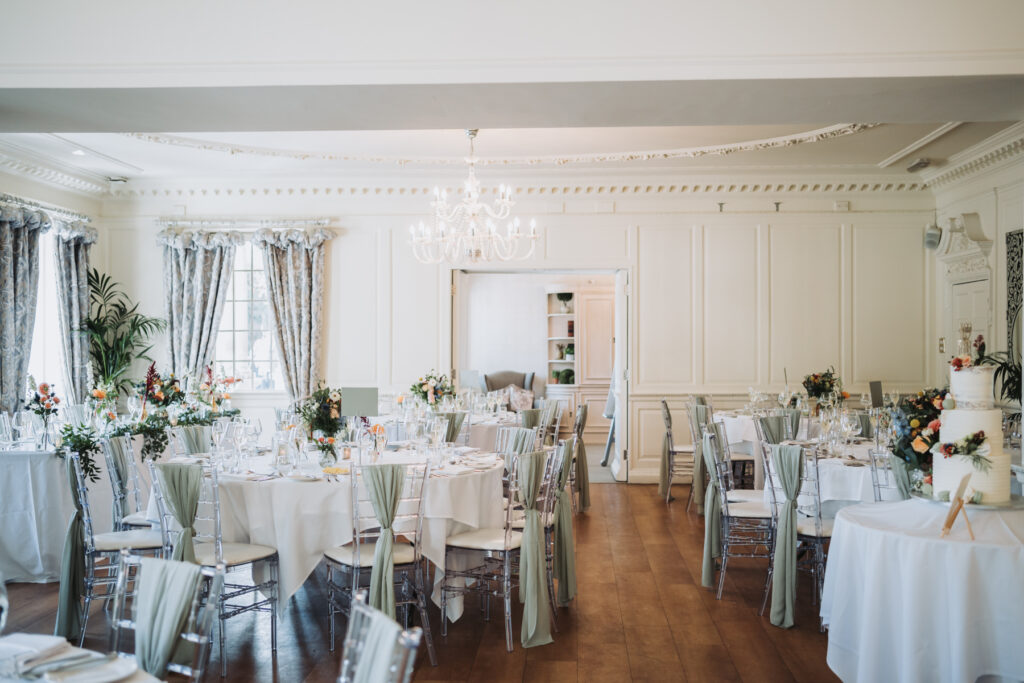 Evening Receptions at Eaves Hall
The obvious place for the party is, of course, the ballroom. This enormous space is home to a beautiful chandelier which shimmers as you dance the night away.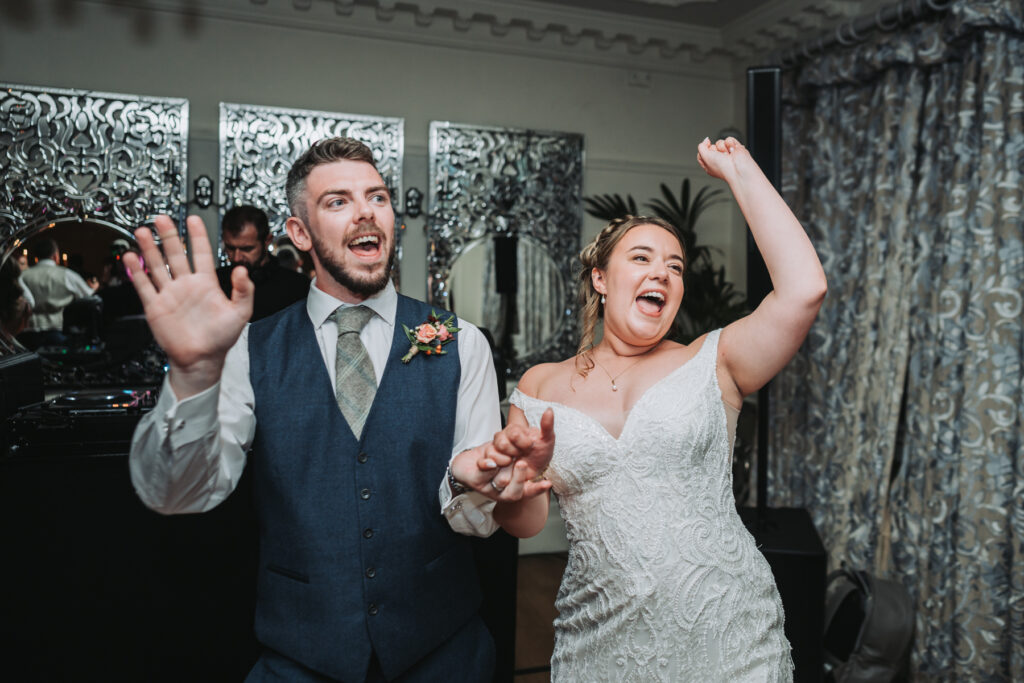 I absolutely loved photographing this wedding at Eaves Hall and I hope to be back soon. If you're looking for a photographer at Eaves Hall, head over to my contact page – I'd love to hear from you.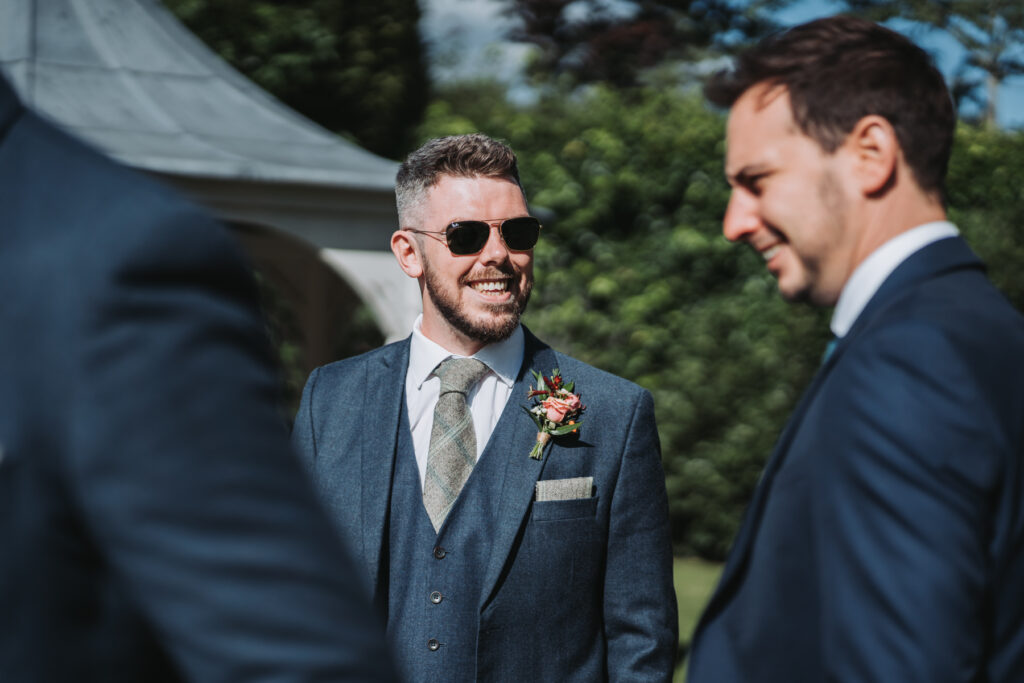 Looking for a venue in the Ribble Valley or Lancashire? Check-out my round up of the best ones here.