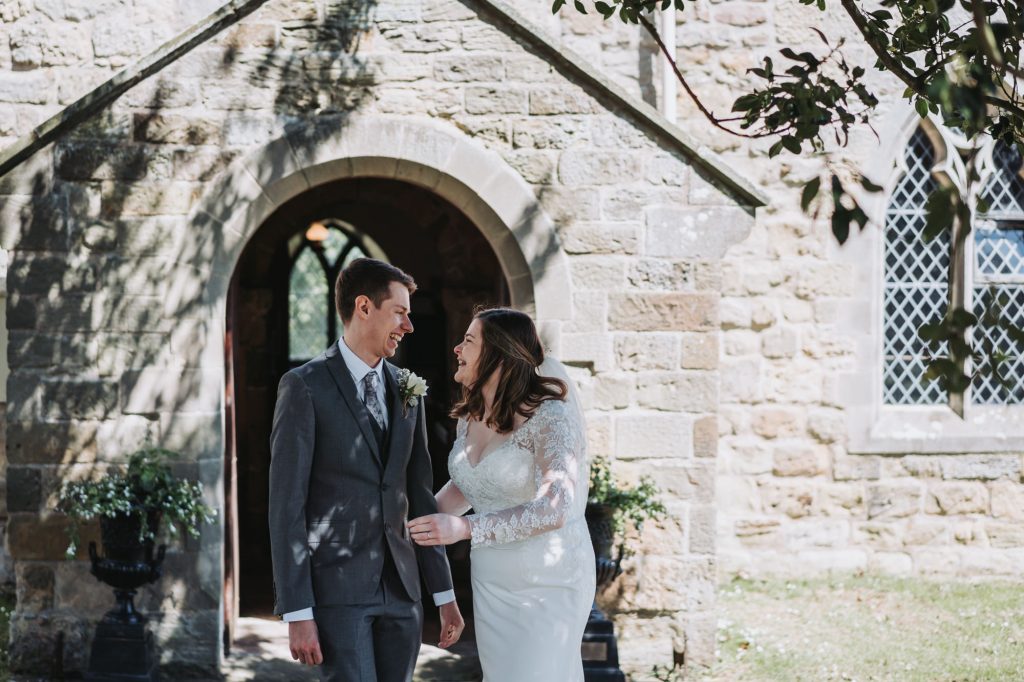 If you're planning a wedding at Betton Farm in Scarborough, you'll love this wedding for inspiration!
Chloe and Will got married at Betton Farm, which is a farm venue in Scarborough with countryside views. It was a gorgeous day and the sun shone all day long!
The ceremony
The ceremony was a church service in the Church Chloe attended as a child. During the ceremony, the Vicar did a really personal sermon.
The church was beautifully decorated with flowers which looked lovely and afterwards the couple were showered with confetti which took Chloe 5 hours to prepare. We, therefore, did the confetti twice to make the mist of it and use every last bit before heading to Betton Farm.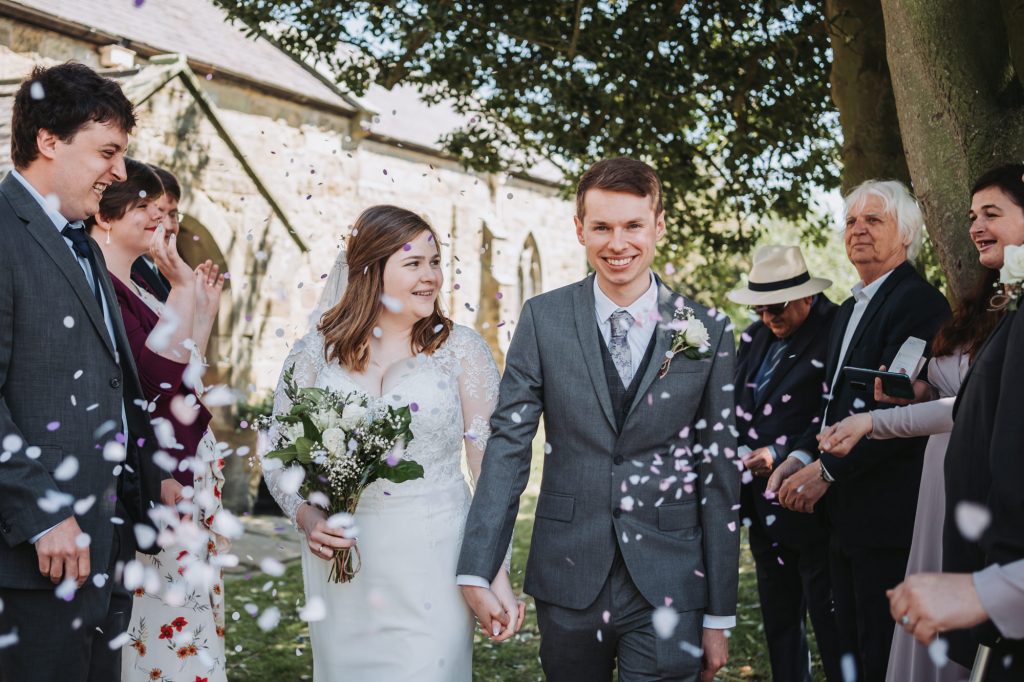 Betton Farm Reception
Chloe and Will planned a really chilled out day with their closest family and friends. The reception was in a marquee at Betton Farm. Weddings at Betton Farm are amazing because the surroundings are so lovely. Betton Farm is really peaceful and secluded and is one of the nicest places to get married in Scarborough. It also has an amazing farm shop and tearoom and is well worth a visit. The venue offers top-class catering and even has a little campsite.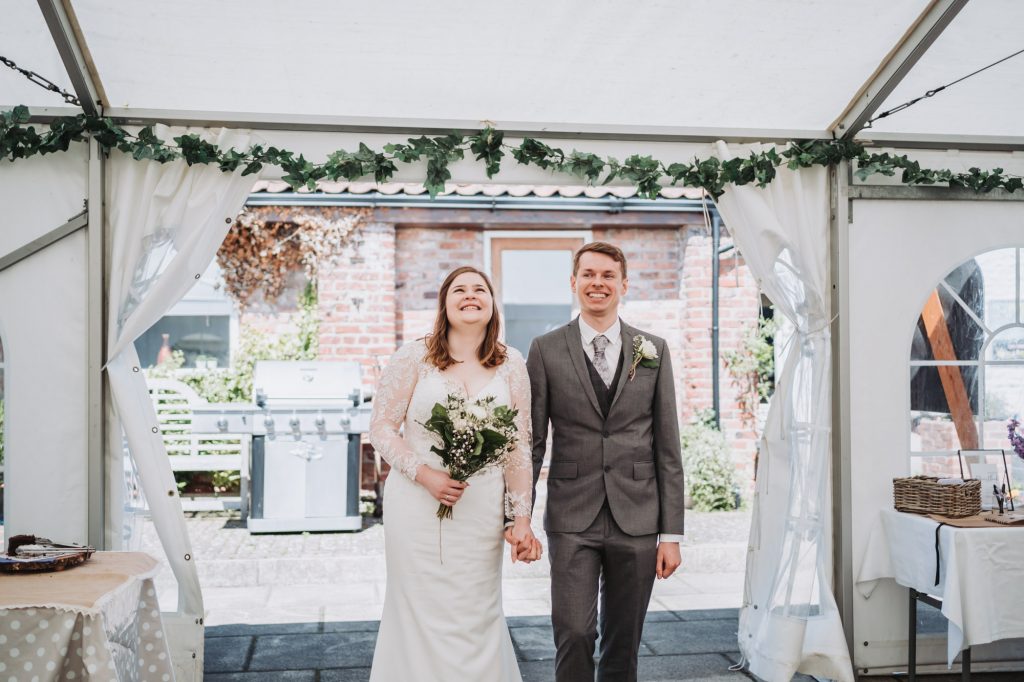 The couple
Chloe wore a lacy dress and Will wore a three-piece suit and they looked really perfect. We headed up onto the cliff tops for some photos between the Church and reception which was lovely, and a tad windy!
Chloe and Will got in touch with them regarding their Betton Farm Scarborough wedding last year. They said they were looking for a just a few hours coverage and I was very excited by their laid-back plans. This was my second wedding in Scarborough in just a few weeks and it was an absolute pleasure to be back.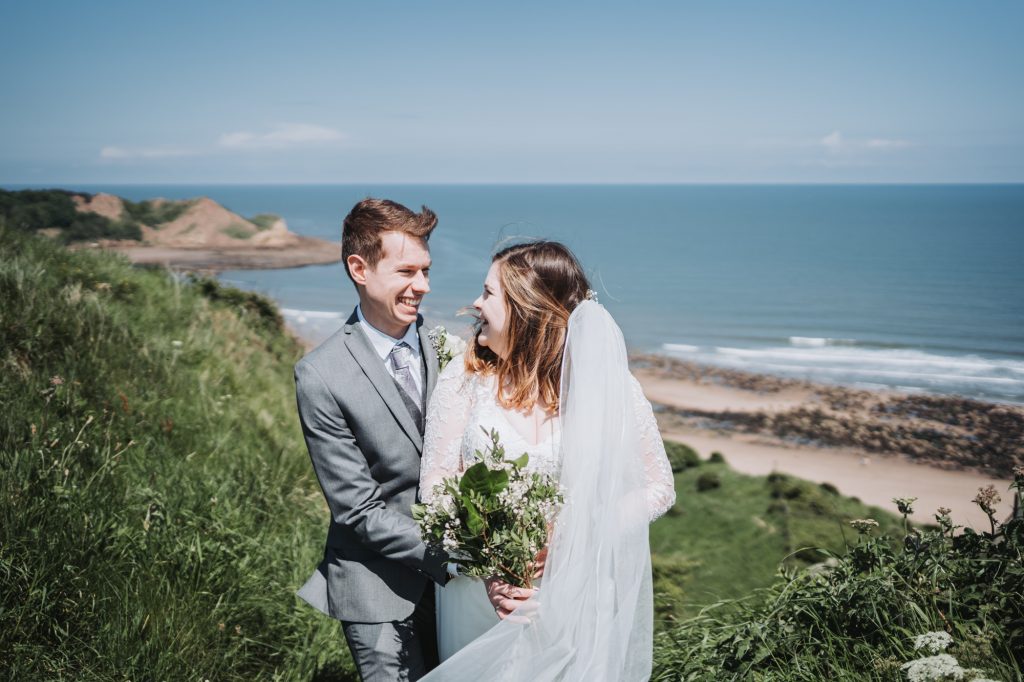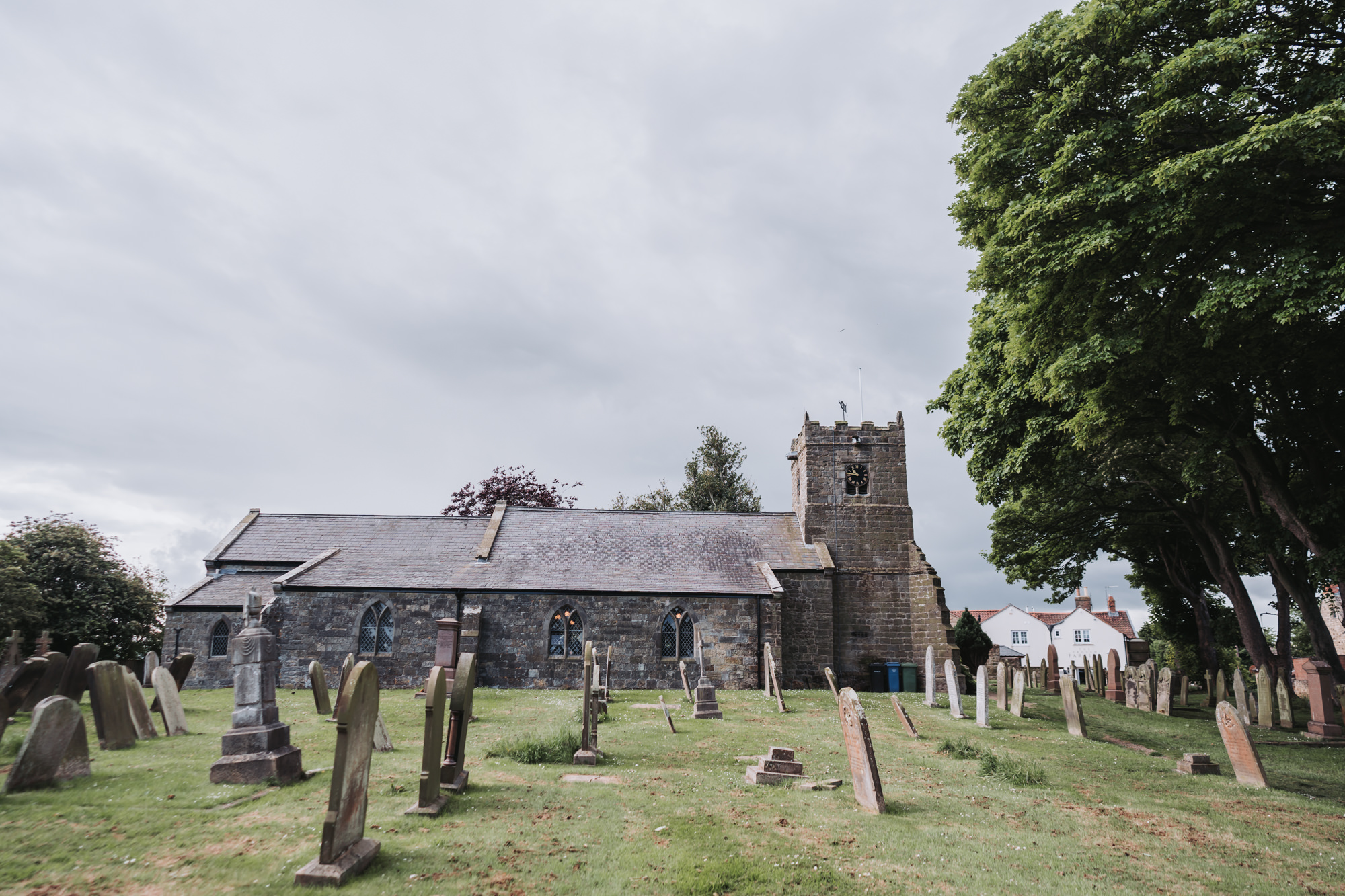 Looking for a wedding photographer? Please contact me here – I'd love to hear from you!