It's time to do a round-up of the epic weddings I shot in 2021! This year I decided instead of showing you MY favourites, instead, I would ask my lovely couples to share THEIR favourites instead! Lots of my lovely clients kindly replied and I've put all their lovely words and favourite snaps below. So, in no particular order, we have the best of 2021 as chosen by my super couples…
ESTHER AND JONNY – GARDEN WEDDING IN WEST YORKSHIRE
It was nigh on impossible to choose just two photos as we have so many favourites, but we've whittled it down to these two:
​1. The 'guard of honour' made of oars! We love this one because it captured such a special moment – it was a complete surprise that my maid of honour Georgie had organised it and it was unbelievable to arrive and see all those yellow oars waiting for us. We met at our college rowing club, so it was incredible to have that represented on the day. We love that you caught our reaction as we walked down the path.
​2. The perfect sunset shot. I love that even though we're in silhouette, you can still tell that we've got beaming smiles on our faces because we're so happy. This photo is just magical and we love it.
JESS AND JOSH – BOWCLIFFE HALL WETHERBY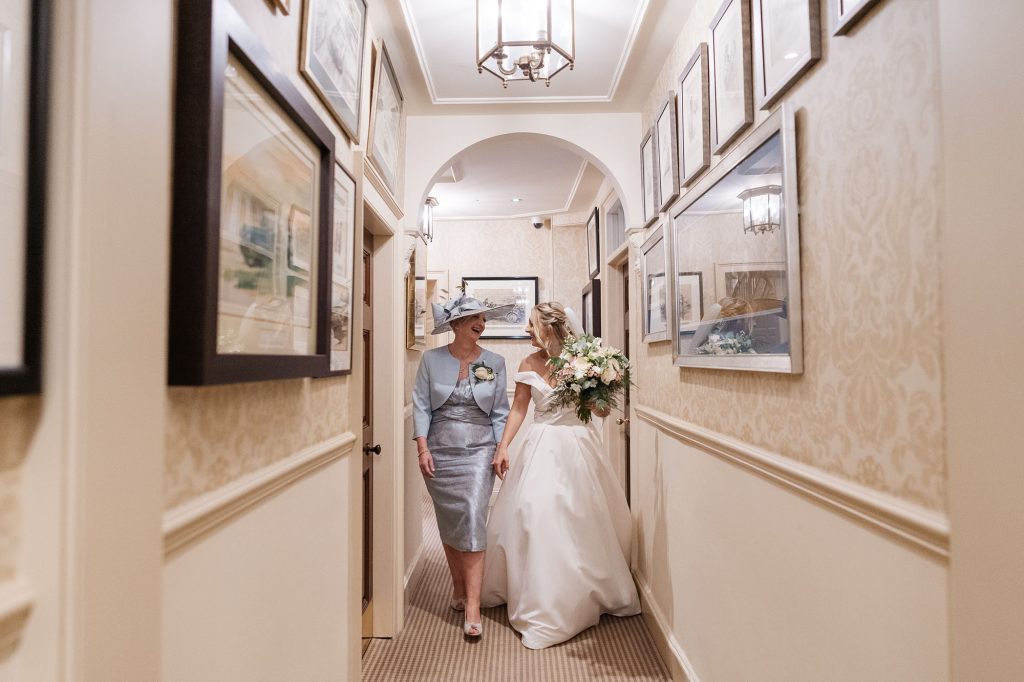 1. Jess: My favourite picture from the wedding is this photo of my mum and me. I love this candid shot of us laughing. We walked down this corridor planning my wedding for years before and it's lovely to see us enjoying it in the moment.
2. Josh: My favourite picture from the wedding is this photo because it reminds me of Grease the musical. It's a real, finally got the girl, vibe. It also fits in well with the theme of the day being set in a venue with classic racing at its heart. It captures both mine and Jess' visions of the day.
JESS AND WILL – THE MAYNARD SHEFFIELD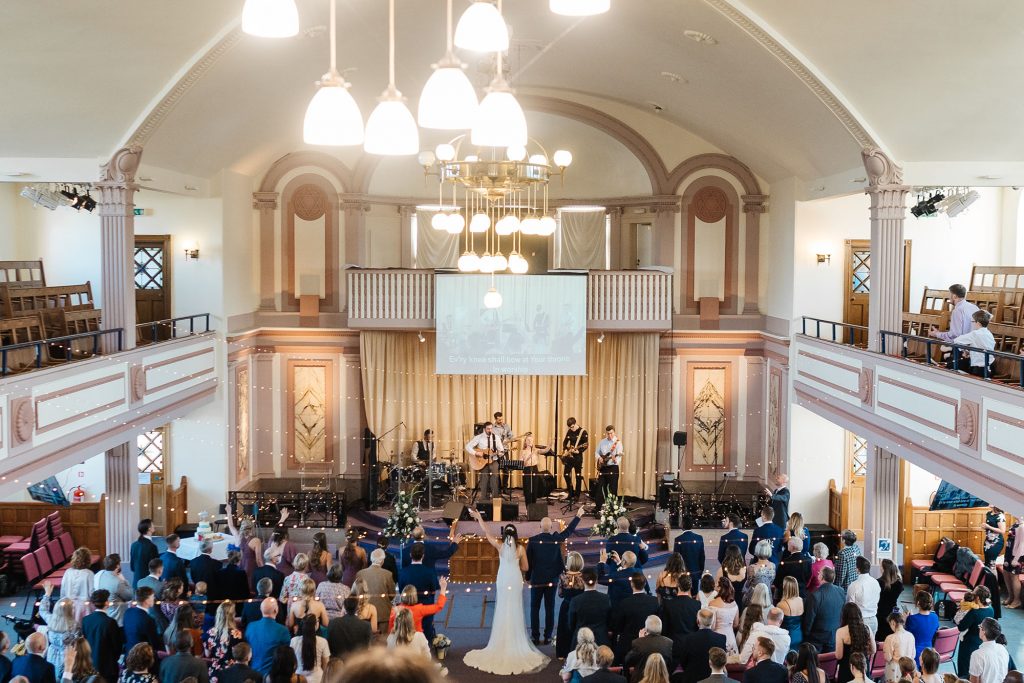 1. This one from the church one because you really get the feel of the atmosphere in the room!
2. This photo from Padley Gorge. The lighting is amazing and it's just all around such a lovely photo!
MICHAELA AND MARK – BRADFORD CATHEDRAL AND THE MANSION LEEDS
It was so hard to choose our two favourites!
1. This one is because it was such a funny and unexpected moment during the service for us, and the picture just makes us both smile so much whenever we come across it… here's to a "soft, strong and very very long" marriage!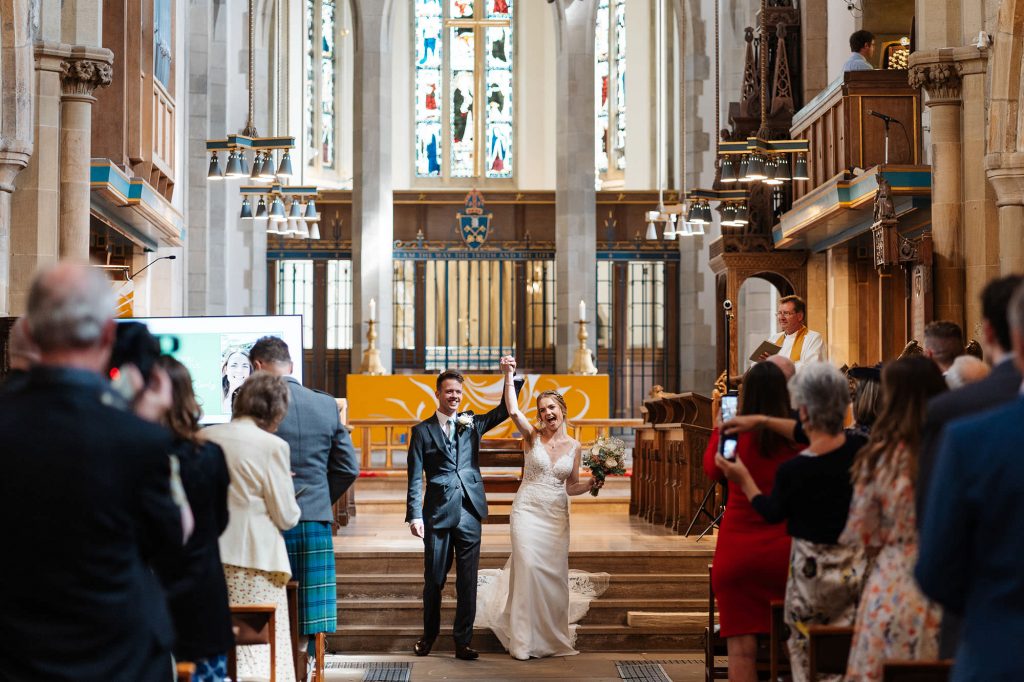 2. And this one because it was such a special moment for us being with so many of our loved ones all in one place together after so long being separated, and to finally be married! Wahoo!
​
CHARLOTTE AND MIKEY – WOODHALL HOTEL AND SPA WETHERBY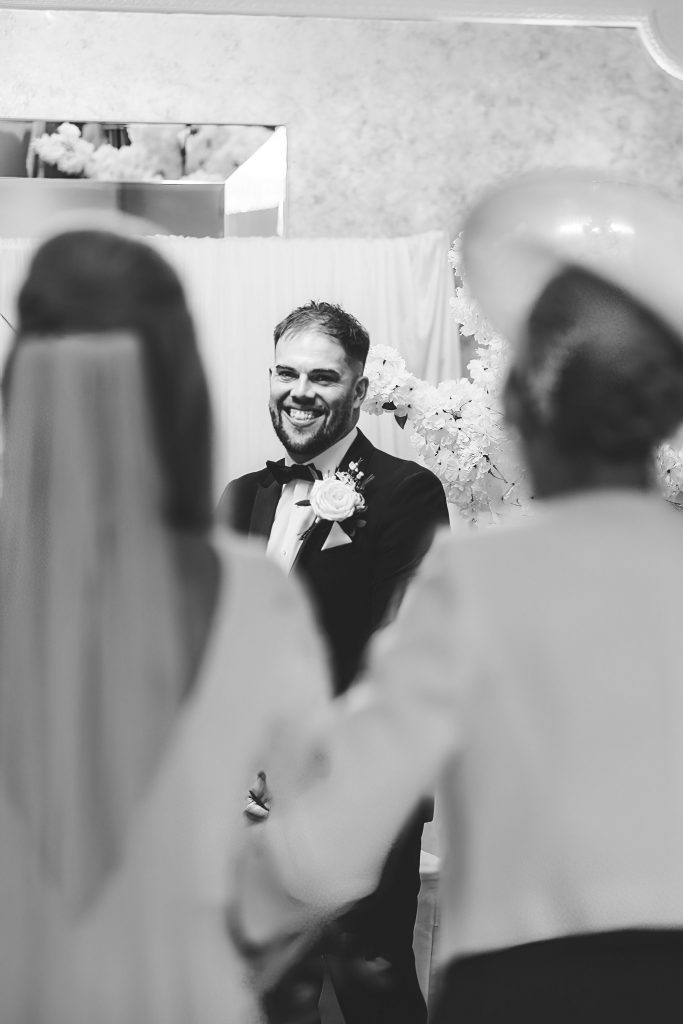 1. This one, I cried when I saw it for the first time. It really captures Mikey's emotion when he saw me for the first time walking down the aisle. To have captured this moment was so special and feels like a very intimate part of our day. When I look at it, it reminds me of how I felt walking down the aisle and how special he made me feel with the way he looked at me.
2. I love this because it looks so artistic, I love the symmetry of the archway and the colours of it all. It looks almost like a painting and I love how relaxed and close we look.
LUCY AND JUSTIN – NEW CRAVEN HALL LEEDS
Lovely Anna, here you go….
1. The first because it's quite a private, quiet moment for us both before the big event.
2. The second because it's got lots of colour and people and is a moment of joy.
MAISIE AND LOUIS – ST GEORGES HALL LIVERPOOL
These are our two favourite images because we feel like they perfectly capture the best aspects of our day. They're both so intimate and romantic, which reflects our day to a T. Plus I love just Louis's smile in the first one and I love the backdrop of the docks in the second.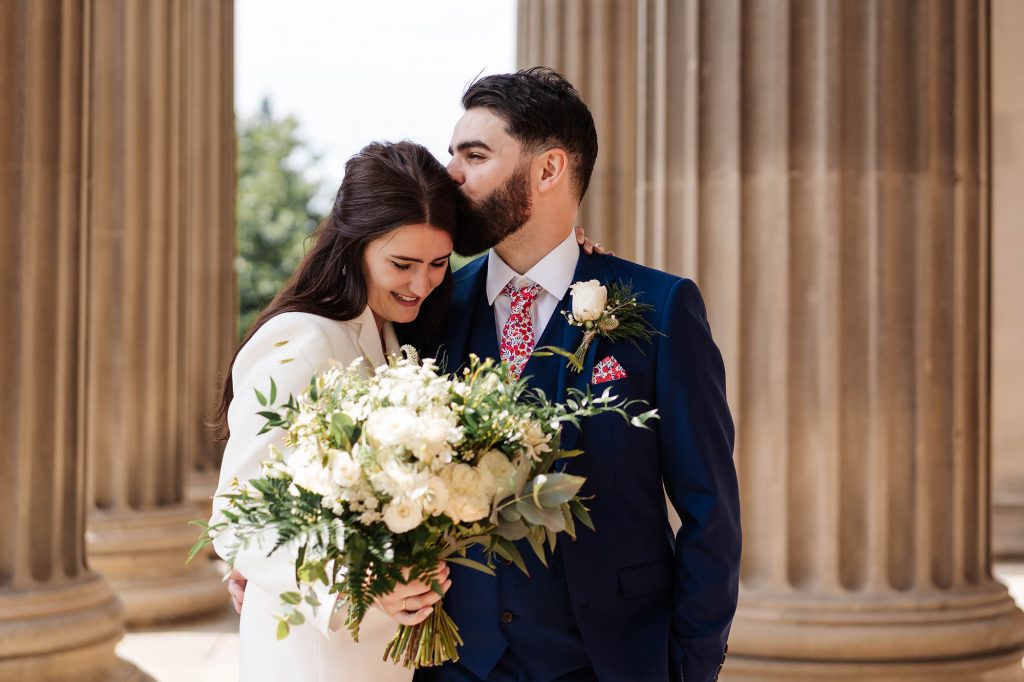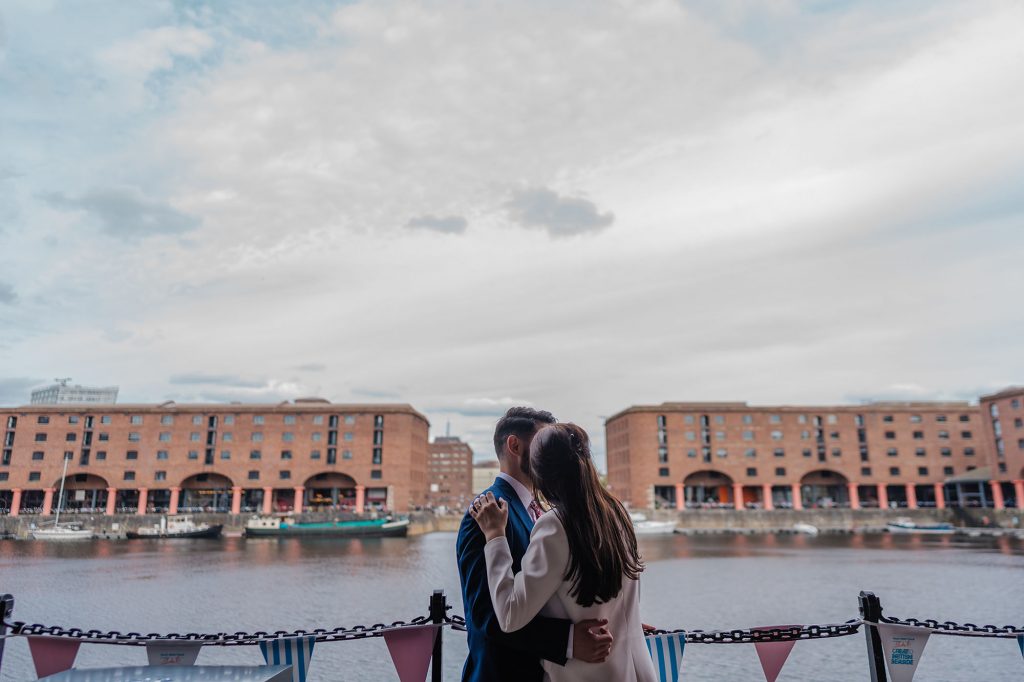 RALUCA AND RAZVAN – LEEDS CIVIC HALL
It's very hard to pick. I love that you created a story even if we didn't have an actual wedding with a party and all. These are my favourites because we look so happy in them!
GEMMA AND RICHARD – OAKWELL HALL
It's a shame I can't enter all of them but we have narrowed it down to these two: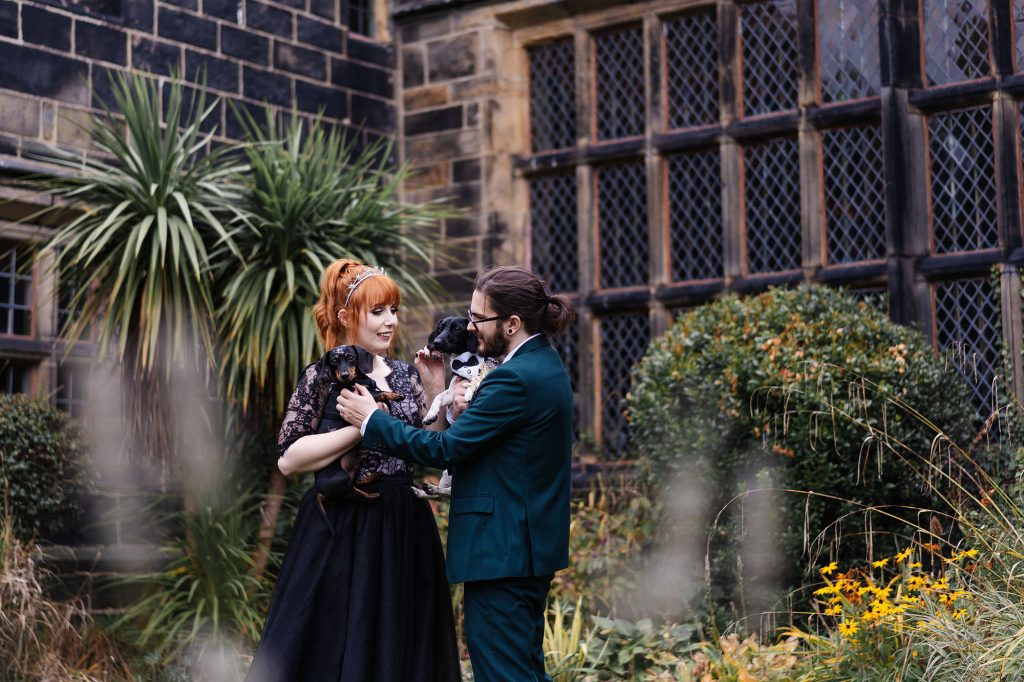 1. We love the way you've captured us with our family so naturally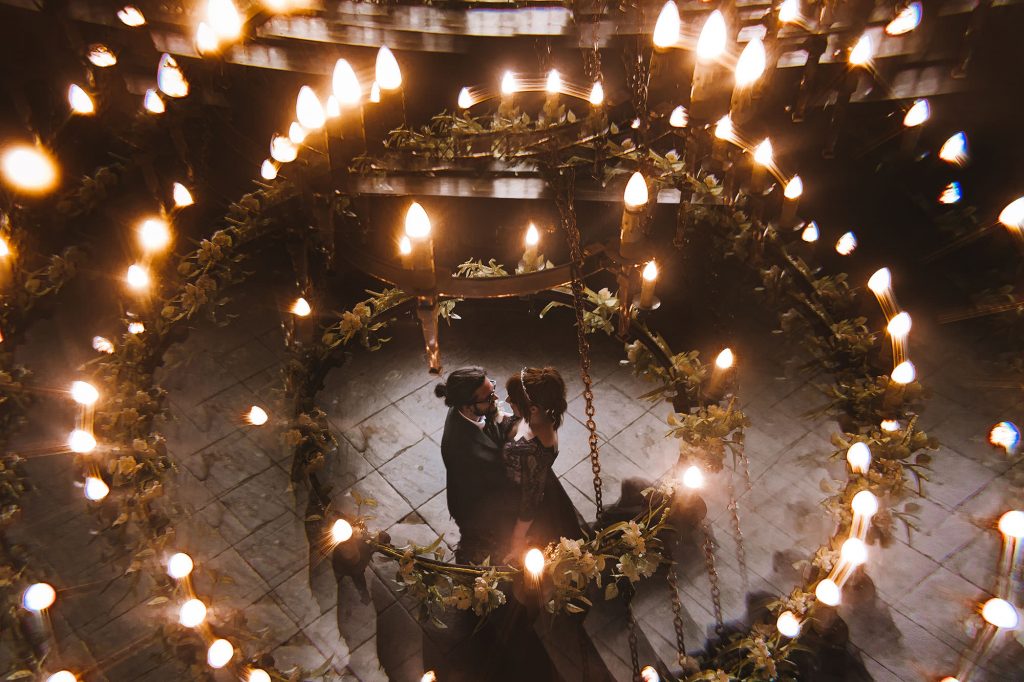 2. The chandelier photo just blows everyone away whenever I show it to people. So creative and unique! 😍
ELLA AND TOM – ST MICHAELS HEADINGLY AND KIRKSTALL ABBEY
Thanks for giving us a reason to look through our wedding pictures, they always make me so happy. These are our two favourites. (We picked one each)
Tom likes the top picture because I "look really nice and happy and excited to get married." I agree it's a lovely picture. I like that my mum and bridesmaids look concerned about getting my veil fitted properly but I'm just loving life. 🤣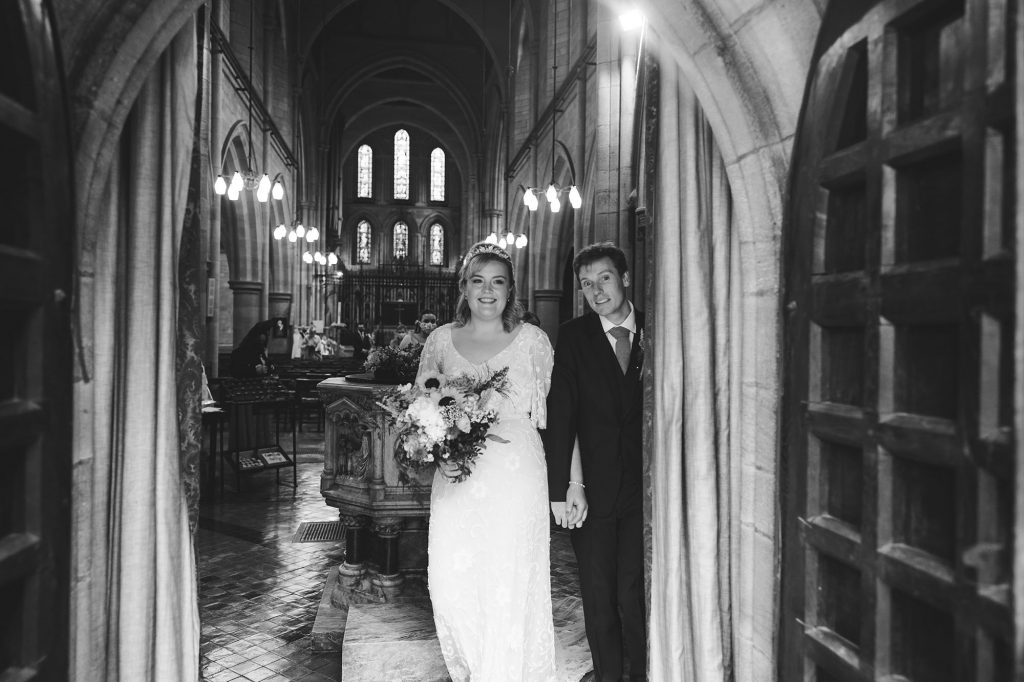 The second one is my favourite. I'm all about colour so I can't believe my favourite is actually one which (I think) looks better in B&W. I like it because 1) it's a beautifully framed picture and shows off the lovely features of the church. 2) we have that "just married" glow/excitement on our faces. 3) we are looking at all our wonderful friends and family who stopped by to see us after the wedding! This was extra special because we were still in lockdown so it was lovely to see people come and wait in the rain just to say hello, and it was a lovely surprise to see everyone. It just made the day extra special. 💛
AMY AND JAMIE – ROWTON HALL HOTEL CHESTER
Amy and Jamie totally cheated and sent about a bazillion photos for their two entries! So I've narrowed it down for them to these two because I loved what they said about them the most. 
Thanks again for so many amazing pictures. I honestly could look at them forever and still smile away. You were AMAZING! Every single picture you have taken is perfect.
1. We had no idea why you told us to go to a muddy area with absolutely no pretty things in sight, but you told us to trust you and I'm so glad we did!! We absolutely LOVE how these photos turned out. I never expected any of my wedding photos to have this background at all, which just makes them even more special. So unique and completely amazing! 
2. There's no way I couldn't choose this picture. My mum looks so proud of me! I remember so clearly her sitting there like a little girl on Christmas Day just staring at me getting my makeup done. Amy has also chosen another photo of her mum and said 'she has been the one behind me for every step of my life' which I think really shows in this photo too. 
BETH & ANDY – TUPGILL ESTATE LEYBURN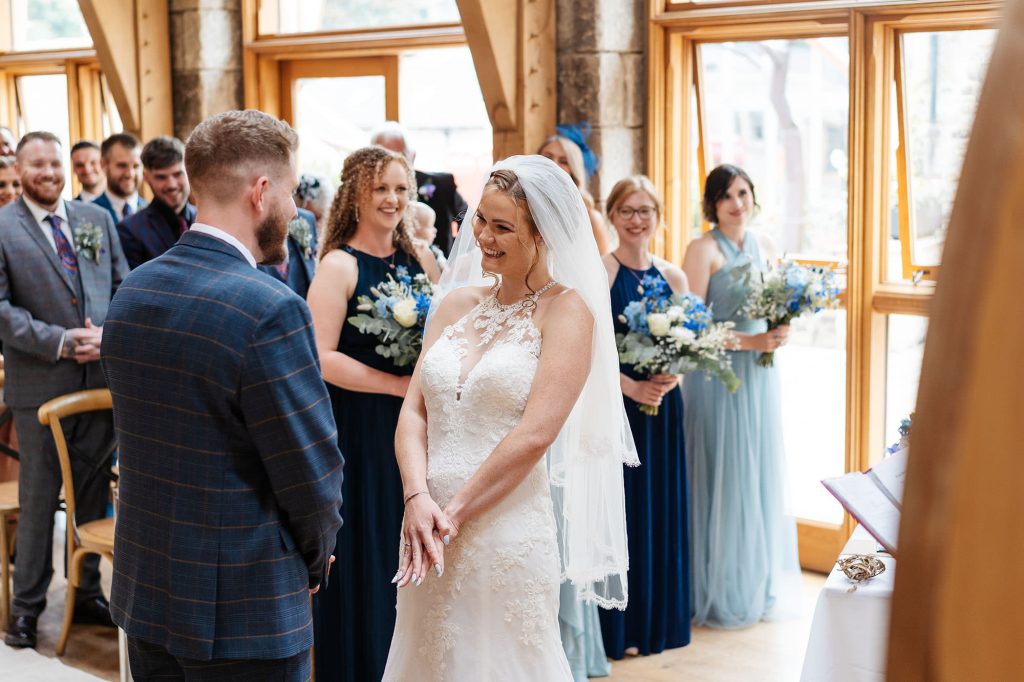 1. I just look so happy and relaxed to finally have made it to that day after such a long wait. I also love the fact that you can just see smiles on everyone's faces in the background.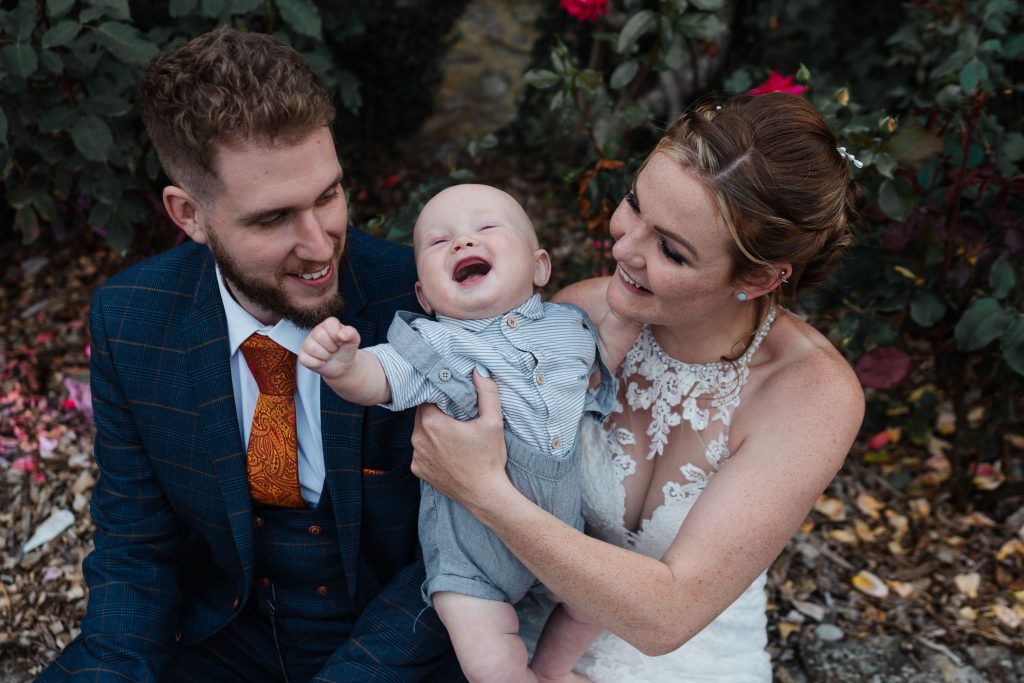 2. This one because it's got Oslo in and it was so special to have him there with us to celebrate!
CLAIRE & ROB – MERCHANT ADVENTURERS' HALL
1. I love the light and it looks so beautiful and dramatic.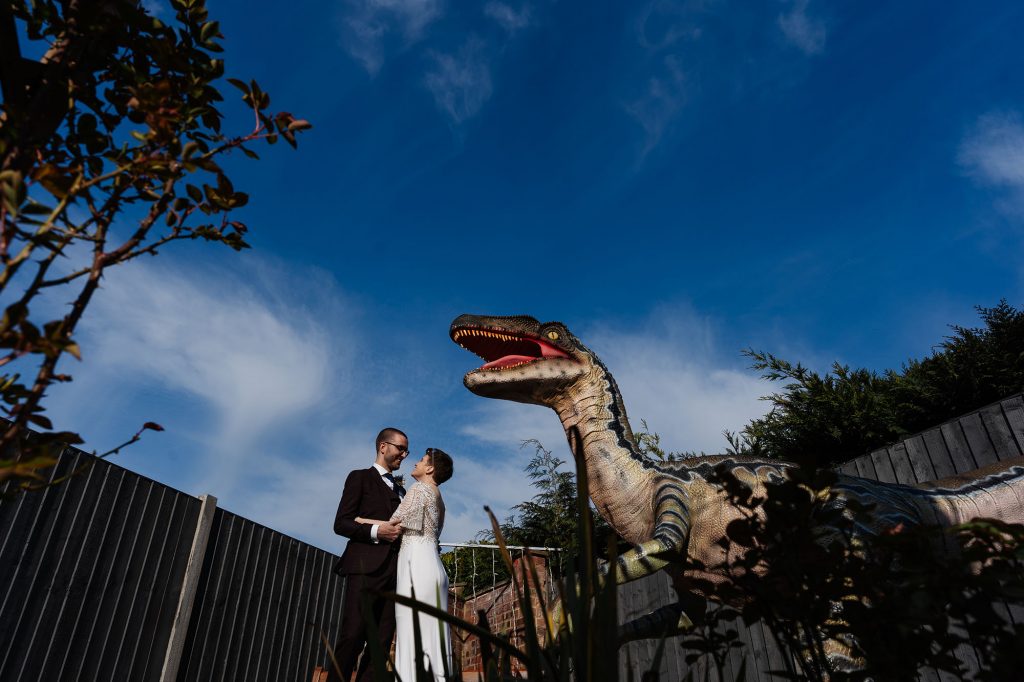 2. Because of course the velociraptor has to be in there !!It's a little bit mad, and you'd never guess it was in a weird corner of my parents garden, and it shows the silliness of us in general and how happy we were to finally be married!
CLARE AND DAVE – MANOR HOUSE LINDLEY
1. I love this one so much because even though my maid of honour couldn't be there in person she was still a part of my day and I think this captures that so well.
2. I just absolutely love the effect of this photo it's really shows the beauty of our venue which I'm obsessed with!
BETH AND BEN – THE MOORLANDS INN HALIFAX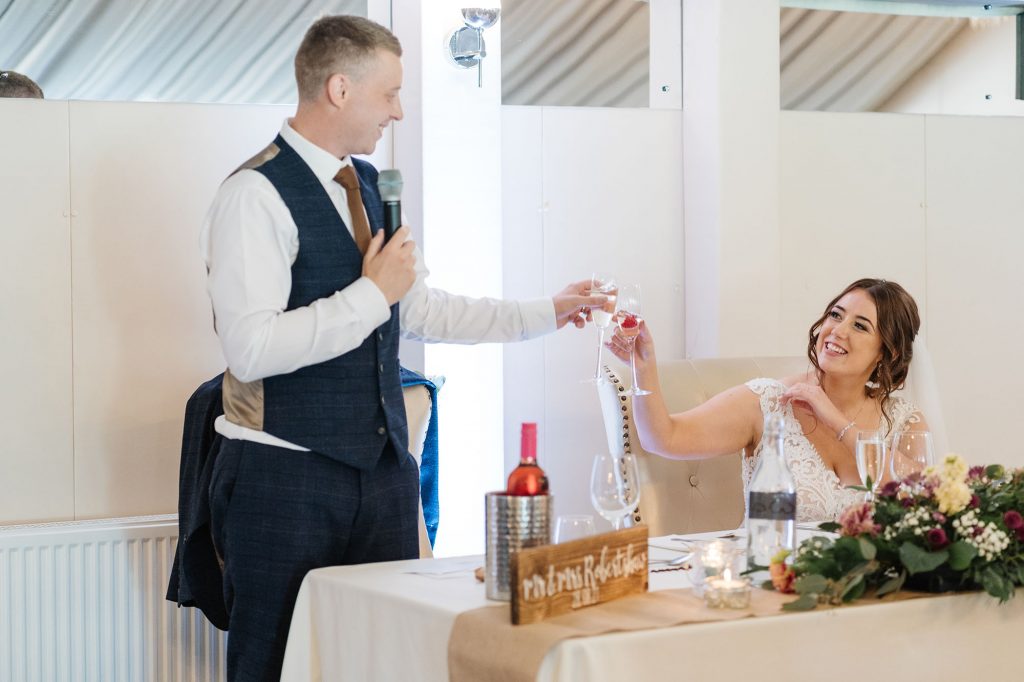 1. This one because it's candid and we aren't posing! We both knew how nervous Ben was for his speech (I was a little bit nervous for him too – so glad that I didn't have to do one!) but he absolutely smashed it and I was very proud of him! We have this one up in the house ☺️
2. Also this one, we absolutely love these ones taken as the sun was setting. I think it shows what a beautiful day it was and how lucky we were with the weather. I think our smiles show what an amazing day we were having, also that we are laughing with each other and not too posed (you are definitely the Queen of capturing candid moments 👸🏼 which is exactly what we wanted!).
ALICE AND TOM – THE NORTHORPE BARN
1, Tom's favourite is the one of him, his mum & nana because they're laughing and they don't have many photos with each other.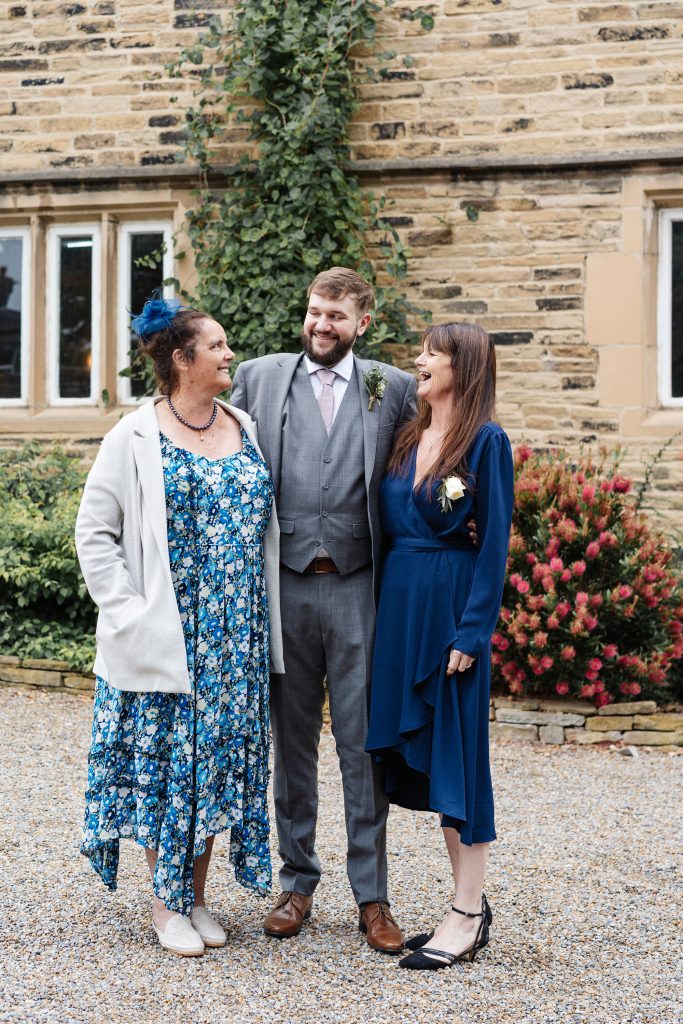 2. My (Alice) favourite is us in front of the camper van because it just looks really cool & i like how my dress looks 😂 not the most interesting or emotional reason haha.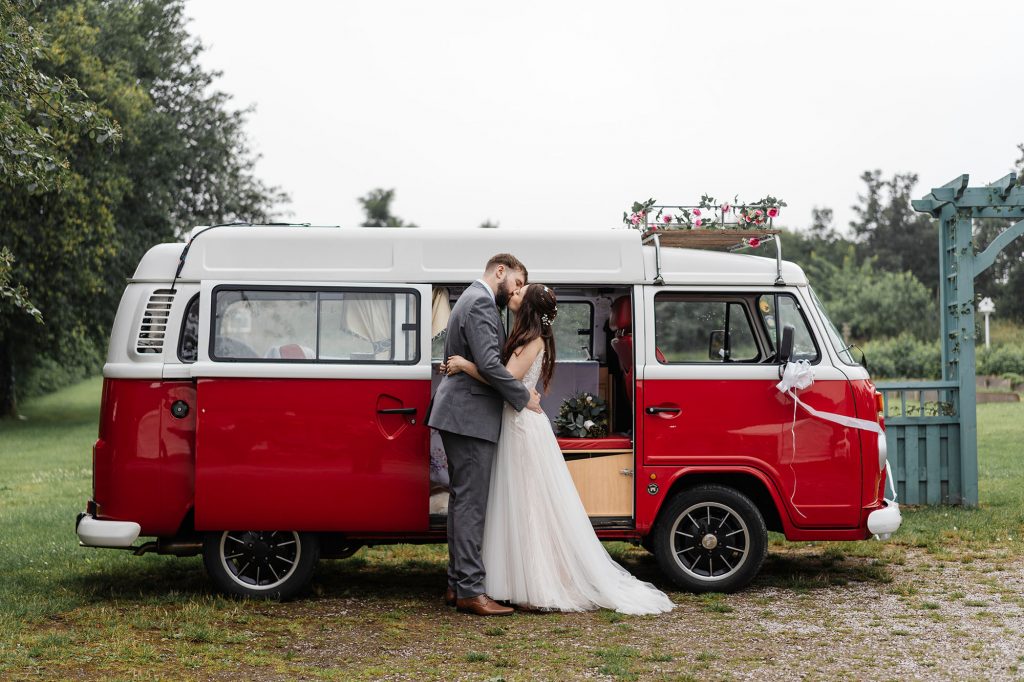 JESS & NICK – NEW CRAVEN HALL LEEDS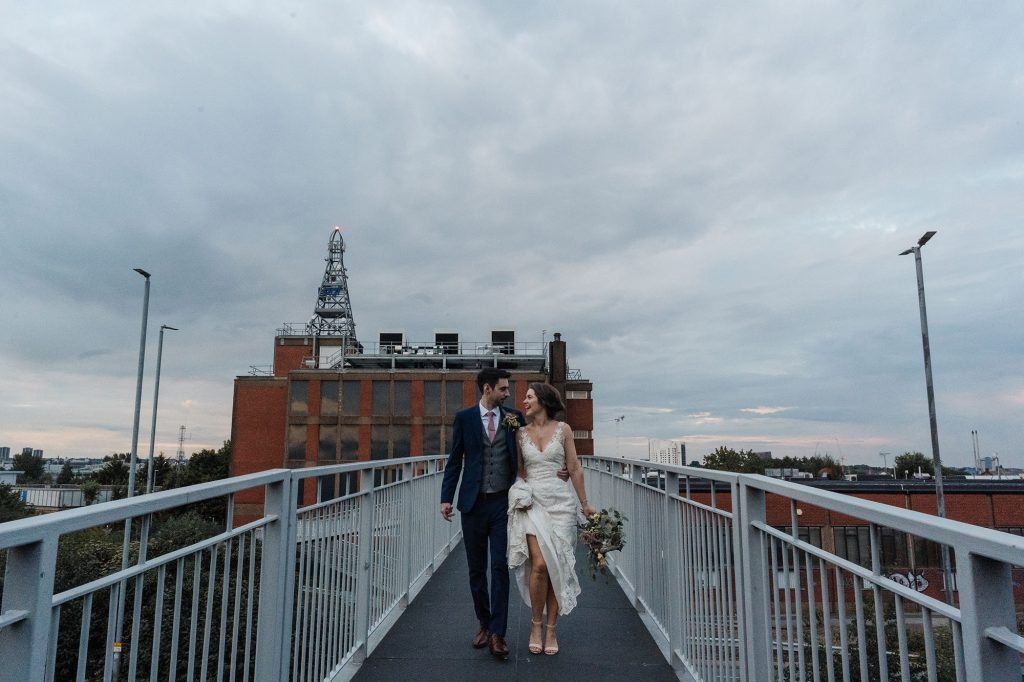 1. Jess: I love the 'moment' you've captured in the first one. It's dead casual, I love the 'moody' lighting and the industrial Leeds backdrop and I think it captures our day perfectly- informal and fun.
2. Nick: Nick loves the spectacle of the second one, as it's very striking and a bit dramatic and almost looks a bit New Yorky/ a bit iconic even though it's just a dodgy motorway bridge in Leeds where loads of people pipped their horns at us on our wedding day and random cyclists and joggers were passing. We love the framing of it and the light/ reflection effect.
ROBYN AND LOUISA – OULTON HALL LEEDS
1. The first one because it's just Charlie all over and he managed to last half of the day not touching my boobs or bum 😂 
​2. The snow one because we were laughing so much because of how rubbish and a let down it was because it was like being in a bloody bath and we were wet through!! ​
Thank you much for everyone who took the time to join in – 2021 was amazing and I've loved seeing your choices!